175+ Simple and Easy Frugal Living Tips to Save Money
Inside: The best frugal living tips to save money. Use simple and easy ideas to become debt free, simplify life, save more money, and achieve financial freedom.
What are frugal living tips? Can you actually save money without looking like a fool?
All frugal living means is living with less than what is considered the "norm."
Everyone has their reasons for wanting to live a more frugal lifestyle. For some people, it is a lifelong commitment. For others, it may be for a shorter season while paying off debt or saving up for a big purchase.
Regardless, a frugal lifestyle is jam packed full of money saving tips.
Who doesn't want to save money?
Every penny saved means one less penny that needs to be earned.
That means your hard-earned money goes further with these frugal living tips.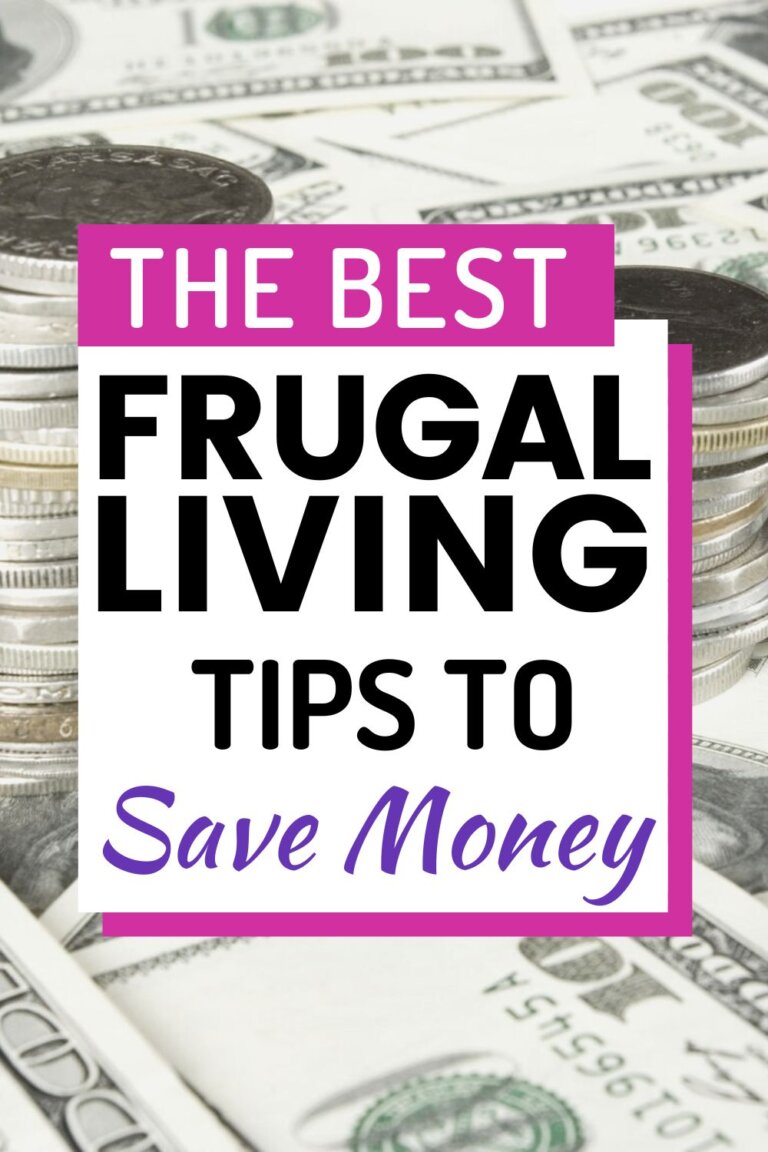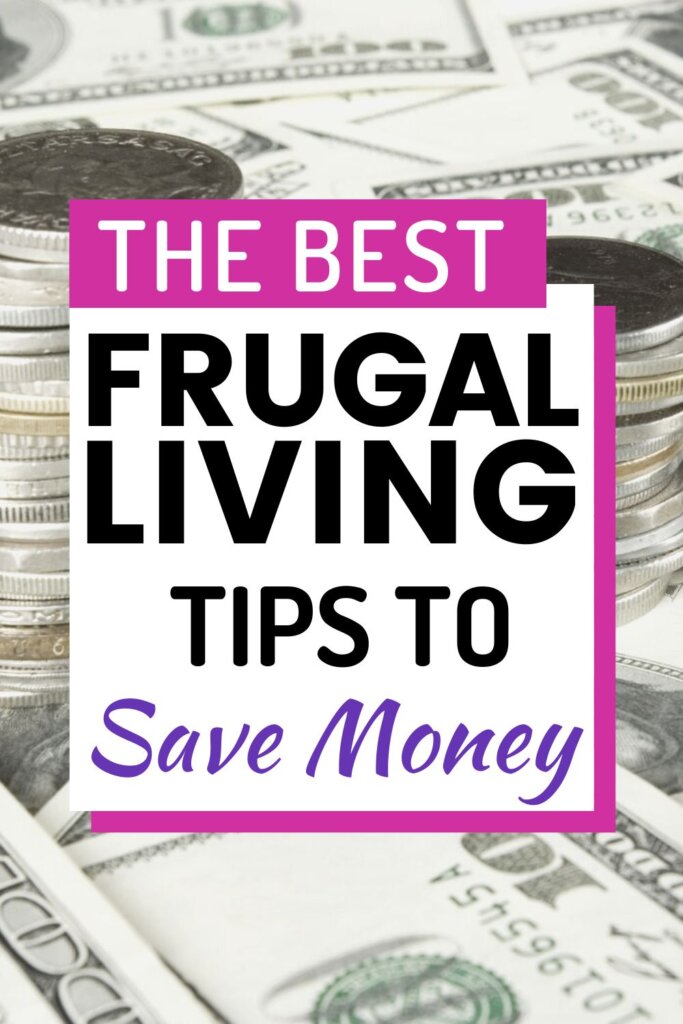 Why Choose to Save Money with Being Frugal?
Personally, choosing to live a frugal lifestyle allowed me to be a stay-at-home mom.
Saving money was important because less income was coming in. With the best frugal living and saving money, it was possible to transition to one income. And then, that time home could be spent as a family.
These frugal living tips shouldn't be taken as making extreme sacrifices not to spend money.
It is your choice how to spend and how not to spend your money. Don't worry about the comparison of frugal vs cheap. The comparison trap is a slippery slope of figuring out how to make ends meet and stay out of debt.
Is it possible to learn how to live frugally and save money?
Frugal Living Meaning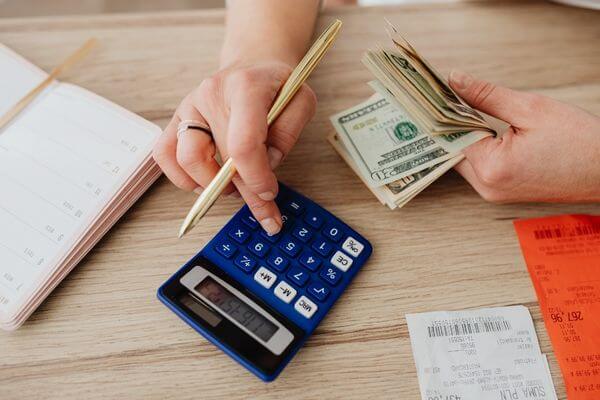 The definition frugal living is actively making the choice to spend less money than the average consumer. Typically, frugal people are more resourceful with what they have been given and tend to be less wasteful.
Simply put, frugal people are happy to live with less.
As an example of being less wasteful, this past weekend, I re-purposed an old rice sensory bin and old fabric to make beautiful DIY rice heating pads. Double bonus for my kids because they got the bin to make their own DIY Beyblade Stadium.
Personally, I think being frugal gets a bad reputation. The same goes for the minimalist life, which sometimes tends to go hand in hand.
There is a big difference between frugal vs. cheap. The accusations of being cheap can be unfounded and a label I have endured many times. However, I will stand my guard and know at the end of the day the frugal tricks mean there is extra money in the bank.
Related Reading: The Ultimate Guide to a Frugal Lifestyle
This post may contain affiliate links, which helps us to continue providing relevant content and we receive a small commission at no cost to you. As an Amazon Associate, I earn from qualifying purchases. Please read the full disclosure here.
Best Frugal Living Tips
Now, it is time to dig into the best frugal living tips to get you on your money saving path.
These tips will cover all of the areas of your life from shopping, money, transportation, home ownership, clothing, household expenses, utilities, entertainment, health & wellness, kids, gifts, and travel.
All of the frugal living tips are divided up into big main categories. So, then you can figure out which areas to target.
Key Advice – Don't try to accomplish all of the frugal living tips at one time. Pick a few in each of the main categories and tackle those. Once those become a habit and a norm, then move to live a more frugal life with the next set of tips.
Money
These best frugal living tips revolve around how we spend money. These simple money saving tricks are easy and can save thousands of dollars. Put your money to good use.
Learn how to budget money.
Say NO to debt. (Are you making these debt mistakes?)
Use cash.
Know your annual income.
Use a budget app.
Pay off credit cards each month.
Find ways to make money online – even as a beginner!
Utilize a budget. Understand the advantages of budgeting.
Learn how to flip money.
Don't pay ATM or bank fees. Here is one with no ridiculous bank fees.
Learn it is okay to say "NO"
Don't pay interest on any form of debt (learn how to pay off debt faster).
Use an app like BillShark, Trim or Paribus to negotiate with service providers and find lower prices on purchases.
Stop the comparison trap.
Use Swagbucks to make extra money.
Avoid spending money you don't have.
Track your net worth.
Focus on increasing your liquid net worth.
All in all… You want to make sure to avoid these Money Mistakes That Will Leave You Broke!
Shopping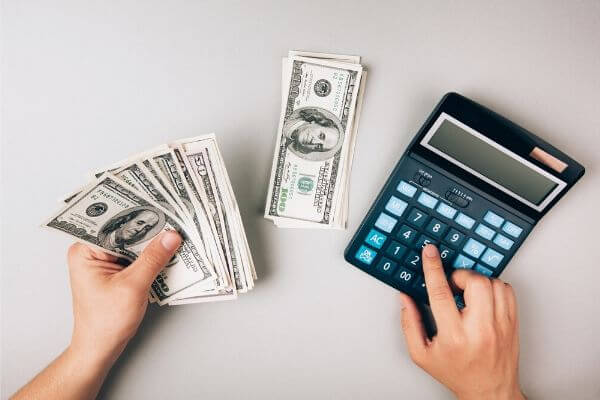 Frugal living tips come in the most handy when it comes to shopping. Because of the retailer's games of constantly changing prices, there is always a deal to be had, but in the end, are you actually saving money?
Your spending habits can cost you lots of money. Being frugal with your shopping is a good money-smart move.
Wait 24 hours for buying anything.
Use a spending wish list to make sure you really want something. Download your free copy.
Plan a spending freeze.
Don't take credit cards when leaving the house.
Take a specified amount of cash when you go shopping.
Delete online payment information.
Have spending rules. Decide what dollar limit can be spent without input from the other person.
Use Rakuten to get money back for online shopping.
Barter for your needs.
Own less stuff.
Sign up all family members for birthday rewards! Free stuff!
Don't just go shopping for fun. Go shopping for a purpose.
Check your receipt that everything was rung up correctly.
Food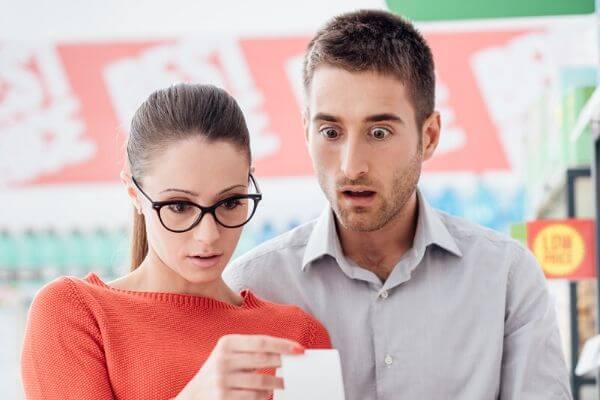 For many people, groceries and eating out account for the biggest chunk of expenses next to housing and transportation. However, most of the spending on food is wasted and so easily able to lower the grocery budget just by knowing a few money saving tricks.
There are so many frugal living tips to save you hundreds of dollars each month. So, we chose the best frugal living tips for food.
Set a food budget or spending limit.
Meal plan. (learn the basics of meal planning)
Eat out of your pantry for a week. Maybe two?
Eat out of the freezer before buying anything else to go in there.
Skip the coffee cart wherever you go. Even better, drink the free coffee at work.
Brown bag lunch for work. Pack a lunch for kids, too!
Ignore the drive-through.
Say no to happy hour.
Make your own coffee and smoothies at home.
Don't waste food.
Garden.
Cook from scratch.
Try a new restaurant – thanks to a Groupon deal.
Drink water. Stay away from other, expensive forms of liquid.
Plan breakfast for dinner (breakfast ingredients are the cheapest to buy).
Incorporate more plant-based (or meatless) meals and shy away from meat at least 1-2 times per week.
Invest in a chest or upright freezer to make freezer meals and mid-week cooking a breeze.
Make your own bone broth.
Find more resources to save money on food.
Grocery Shopping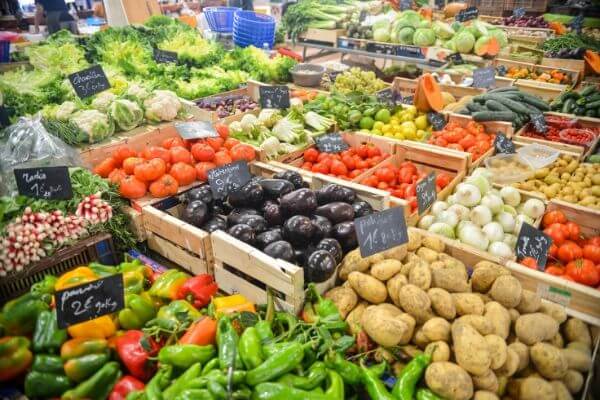 Every time you go grocery shopping you are spending money. The more often you go, the greater the temptation to overspend from your grocery budget.
Learn how to save money on groceries with grocery shopping.
These frugal living tips are easier than you would think and the savings will quickly add up.
Make sure you need to buy at least 10 items before you go grocery shopping or use a delivery service.
Plan your menu before shopping. (Meal planning 101 guide)
Don't be willing to spend more than stock up prices on groceries. Download your Grocery Stock-up List.
Shop the sales at the grocery store.
Don't shop hungry.
Stay away from pre-packaged foods.
Buy produce in season.
Grocery shop less often.
Use coupons (don't get caught in the trap of buying things you won't use).
Buy in bulk. (Too much? Then, split with another frugal family)
Take advantage of rainchecks when the store is out of stock.
Check your receipt for over charges.
Find more resources to save money on groceries.
Transportation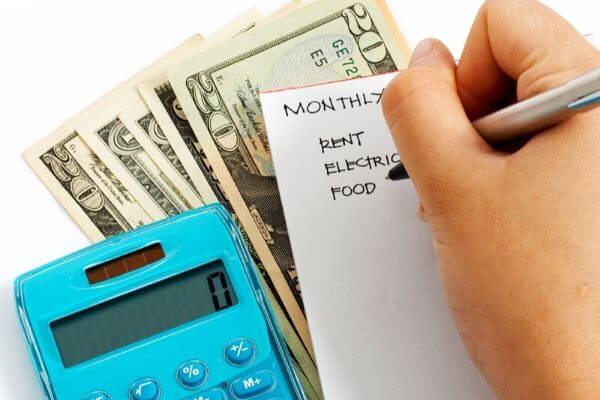 In the typical household budget percentages, transportation and car related expenses are one of the biggest after housing. There are plenty of frugal living tips to lower your transportation and related expenses.
Keep tires pumped to the appropriate level.
Keep the gas tank on the full side vs empty.
Leave earlier to avoid paying tolls.
Drive less. Walk or bike more.
Combine errands into fewer trips.
Slowly accelerate when driving. Stay below the speed limit.
Utilize public transportation (buses, light rail, or trains).
Do your own car maintenance or repairs.
Don't buy a brand new car. Look for a beater car instead.
Financing a car isn't an option.
Run fast from any type of car leasing.
Carpool to work or school.
Own one car instead of two.
Home Ownership Frugal Living Tips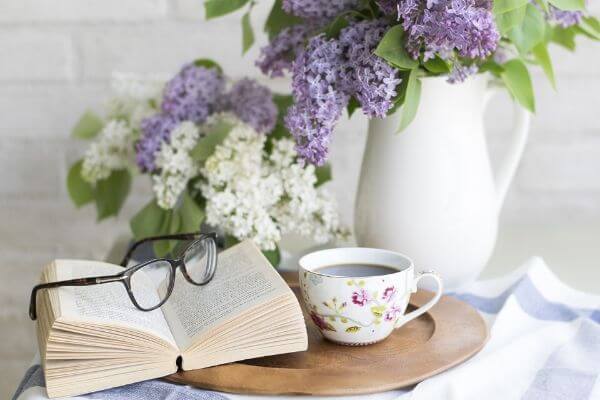 Owning a home can be expensive. I wish there was a way around that fact. But, home ownership comes at a price.
However, the more handy you become, then you save yourself plenty of money. These frugal living tips are ways to lower the cost of buying and maintaining your home.
Need to call a repairman? DIY – Do It Yourself.
Do your own home repairs.
Gather friends to help with home renovations.
Live in a small house.
Live somewhere with a lower cost of living.
Keep up on home maintenance, which can save money in the long run.
Don't justify the increase of mortgage or rent to more than you can truly afford.
If renting, make sure to do a thorough inspection, so you can get your security deposit back.
Utilities Frugal Living Tips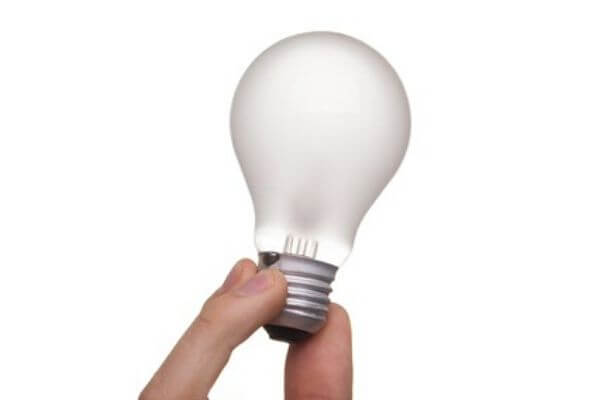 This is an area many people overlook because it is hardest to track and know how much you are saving. However, the culmination of all of the frugal living tips truly add up at the end of the day.
Just remember a penny saved is a penny earned, which means you are one penny closer to financial freedom.
Save on watering the grass with a Smart Lawn Sprinkler Controller.
In the winter, turn down the heat (especially at night)
In the summer, turn up the air conditioning.
Make sure the fans spin for the right airflow by season.
Dress in layers during the cold months.
Take cooler showers.
Invest in a quality dishwasher.
Don't listen to people when they say hand washing dishes saves you money – it doesn't.
Cut showers short by a couple of minutes.
Only run the washer machine and dishwasher when there is a full load.
Invest in a power strip for all handheld devices. Charge them at the same time.
Turn off lights when not in use.
Unplug the power cords when not in use. (Standby mode isn't enough)
Invest in LED bulbs.
Cut the cable cord and invest in a streaming device.
Call the cable company and ask for a discount (or pause it for a short period).
Lower your cell phone bill.
Clothing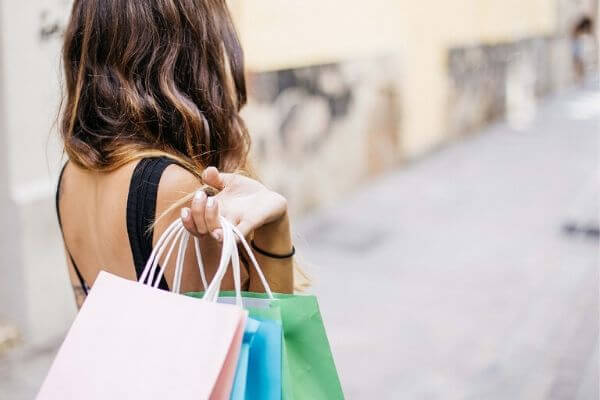 This is where most people struggle with applying frugal living tips because they don't want to look cheap or not trendy. Thanks to the fashion runways we have been taught that quality fashion comes with a hefty price tag. However, that is not the case.
It is possible to find quality and trendy clothes on a budget.
It is just a mindset that you can overcome.
Walk away from the mall or any other tempting place to shop.
Shop with cash.
Buy second hand clothes.
For one-time events, look into renting a cocktail dress, evening gown, or tuxedo.
Follow the washing instructions and make your clothes last longer.
Learn how to buy clothes on a budget.
Mend what you can.
Shop the clearance section first.
Own less clothes.
Household Frugal Living Tips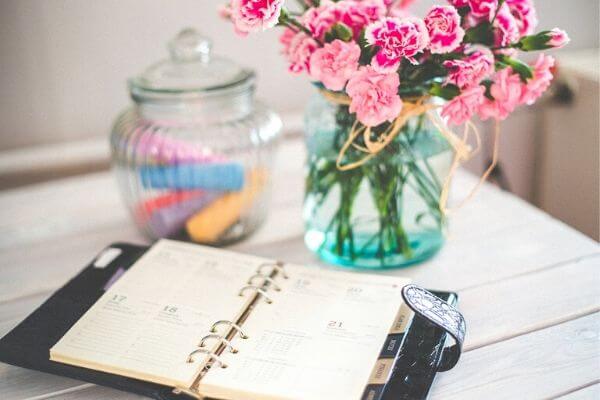 These frugal living tips are everyday products that you use in your house. They aren't associated with home ownership or utilities. These household items have been created out of convenience and not truly needs.
Learn how to become frugal green.
Just simple, old fashion frugal living tips.
Use DIY cleaning products.
Stock up on microfiber cleaning clothes (plus they are better for your health than cleaning products).
Own less stuff than there is less to maintain.
Stop using paper towels. Switch to kitchen towels or washcloths.
Stop buying plastic baggies. Switch to reusable food containers.
Limit the use of paper plates and plastic cups.
Stop buying throw away water bottles. Invest in a quality water bottle.
Re-purpose thrift store furniture.
Stop using dryer sheets. We invested in these dryer balls instead and have been really happy.
Learn how to make your own homemade laundry detergent.
Use grocery store bags as small garbage bags.
Save on printer costs with a laser printer. Then, get cheap cartridges.
Entertainment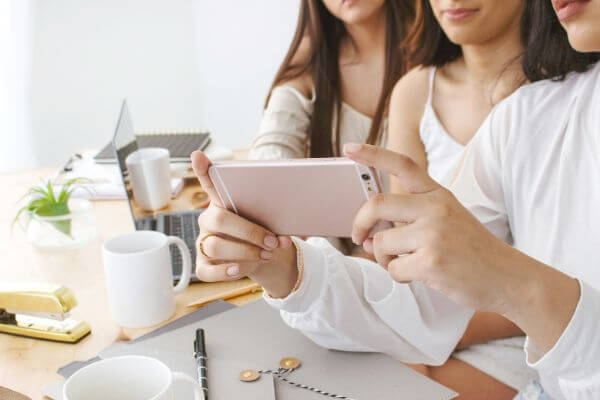 You don't have to pay money to have a great time. In all honesty, it is who you are around and what you are doing.
Personal story…each summer, I teach my kids about money by letting them decide how we spend money on entertainment and eating out. Guess what? They choose free activities almost every time and by the end of the summer, there is always leftover spending money.
These frugal living tips on entertainment can be a saving grace on your budget.
Find free entertainment in your city.
Cut the cable cord. Pick up this instead.
Utilize your city's free or reduced services – library, events, recreation centers, and transportation.
Spend time outdoors.
Be okay to say no.
Check Groupon for current entertainment deals.
Listen to great podcasts.
Attend a free concert in the park.
Plan a game night.
Use the Entertainment book to score tons of savings. Oh, and don't worry about carrying the book, they have an app to make it easy.
Pick a topic and learn everything you can about it.
Utilize all the extras that come with an Amazon Prime membership.
Find a local free festival.
Enjoy free days at the museums and zoos (go early to beat the crowds).
Invest in memberships in the things you enjoy the most.
Plan a no spend weekend of fun things to do.
Host a potluck dinner with friends.
Use library books to read more often.
Health & Wellness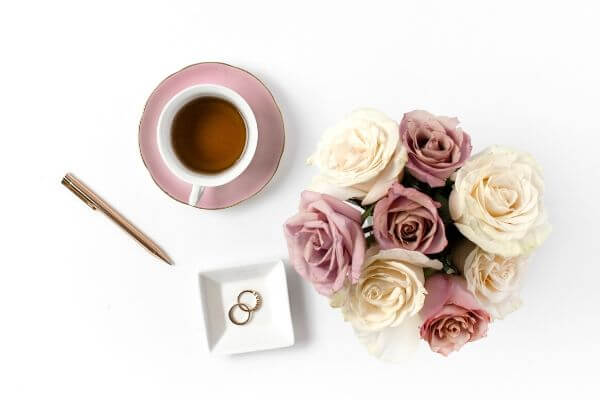 Some of these frugal living tips will instantly save you money whereas some of this tips will help you lower your stress and anxiety level, which have lower impact to your life (and lower future medical expenses).
Plan time to be outside.
Find discounted healthcare services
Cut your own hair.
Skip the gym membership.
Run outside.
Bike outside.
Make your own DIY whipped body butter for softer skin.
Plan manicure and pedicure parties friends.
Can't skip being pampered, then use Groupon to score a deal.
Drink water.
Plan quiet time each day to let the mind unwind.
Use natural ways for healing rather than pills and bottles.
Invest in essential oils. Personally, this is my favorite essential oils set!
Say yes to investing in your health.
Important note… Don't be living stingy with money when it comes to your health and wellness. In the end, it may cost you more in medical treatments. A healthy lifestyle is optimal.
Babies & Kids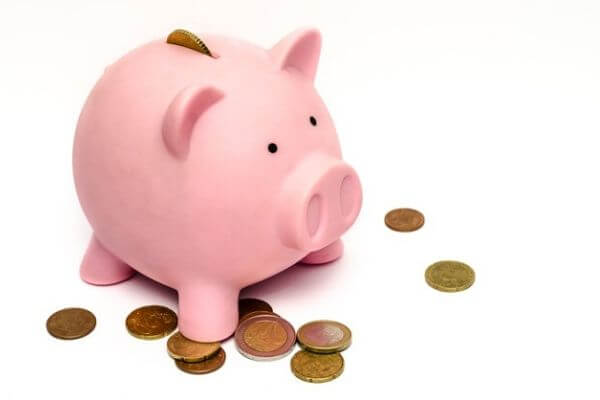 Children can be expensive, but they make life so much more enjoyable. However, be conscious of how much you are spending on babies and kids because the costs can quickly escalate.
In all honestly, there are probably enough frugal living tips for kids and babies to get their own post, but for now, here are the basics:
Buy less baby stuff. Continue the trend as kids get bigger.
Breastfeed if you can.
Skip baby foods and puree your dinner with this simple gadget.
Buy used whenever possible.
Find a clothing and toy trading circle with friends.
Teach children young about saving money and why you choose to be frugal with your money.
Watch YouTube videos to learn to cut kids' hair.
Swap babysitting with another frugal family.
Enjoy free days for fun activities.
Go to the library. Many have little play centers. Pick up some books for home.
Pick one sport or activity per season.
Head to the park.
Go on a scavenger hunt.
Go for a nature walk.
Don't buy fancy organizing bins for all the toys. Limit the number of toys.
Stop buying toys.
Limit the electronics.
Let children be kids and explore.
Find places where kids can eat for free or cheap.
Gifts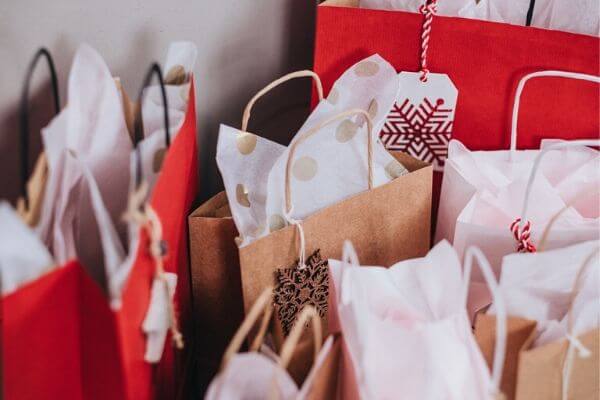 Gift giving can get expensive for anyone. Plus you desire to pick the best gift, but not break the bank at the same time.
It is so possible to give classic, unique, and perfect gifts with these frugal living tips! I do it all the time. So, you can too!
Join the trend of a no gift Christmas.
Instead of gifts, make a donation to a charity in their name.
Make handmade gifts.
Re-gift things you won't use.
Set a dollar limit on gifts.
Hold a gift exchange instead of buying for everyone.
Give experiences for gifts – many times it is stuff you have to buy anyway
Make gift baskets that hold many smaller value items.
Store frugal and clearance finds in a gift closet.
Sign up all family members for birthday rewards! Free stuff!
Don't be afraid to decline an invitation if you can't afford the gift.
Say yes to birthday parties of your kid's closest friends – not everyone in their class.
Related reading: Awesome Gift Ideas When you're Broke
Travel Frugal Tips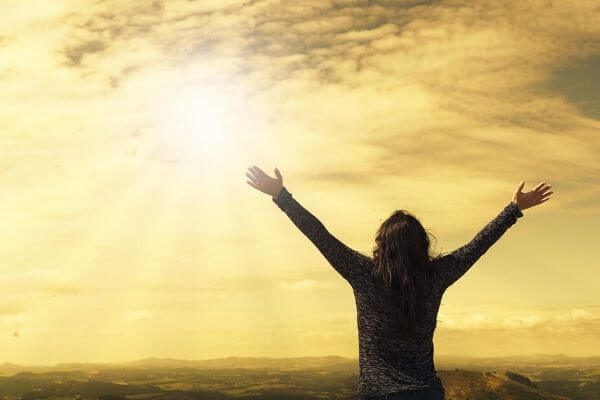 For us, a frugal lifestyle means we can travel how and when we want. Combining all of these frugal living tips above provides the extra money to travel as a family.
However, that doesn't mean you can't find plenty of frugal living tips on travel expenses. You can! Plus these money saving tricks will help you fund more trips 🙂
Stay with friends and family.
Camping is a great option.
Ask for last minute deals with Airbnb or VRBO.
Use the Entertainment Book to cut down on meal and entertainment costs.
Earn travel rewards.
Look for hotels that have extras – free breakfast, free happy hour, free cookies before bed.
Pack snacks and drinks when possible.
Plan to eat two big meals a day.
Last minute deals can save you a fortune.
Learn how to save on airline baggage fees.
Set price alerts for hotel and flight searches.
Book directly with the hotel and ask them to price match the online prices.
Use a credit card that offers awesome perks for traveling or 3% cash back.
Make refundable bookings whenever possible.
Travel during the Off Peak seasons.
Use the Costco food court to feed your family or their prepackaged meals.
Search for hotels and flights using an incognito browser.
How to Live Frugally and Happy With Frugal Living Tips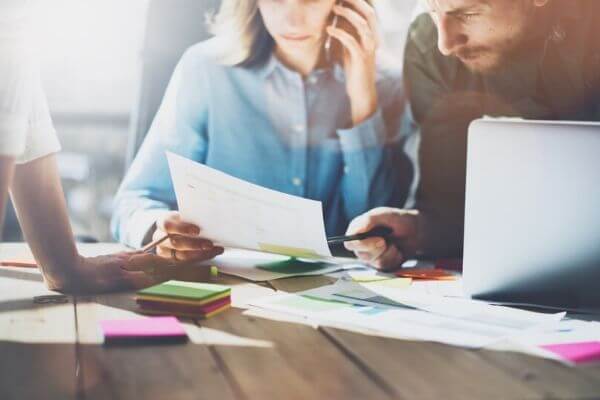 Living frugally isn't about giving up everything that makes you happy.
These are the 100+ best frugal living tips that will save you thousands in 2019. You just have to pick and choose what will work for you.
Learning how to live frugally and be happy is about understanding your priorities and how you want to spend your money.
For me, personally, taking a cooler, short shower is out. Period. But, I am happy to save money in many other ways like shopping sales cycles, buying on discount, and participating in a spending freeze or pantry challenge. Just keep mama happy with my hot showers please 🙂
The key is for you to learn how to live frugally and happy. It is possible to do both. Plus the money saved will help you reach financial freedom sooner.