How to Save Money (Simple & Easy Tips)
This post may contain affiliate links, which helps us to continue providing relevant content and we receive a small commission at no cost to you. As an Amazon Associate, I earn from qualifying purchases. Please read the full disclosure here.
---
Saving money gives you the freedom to live the life you want to live.
However, the statistics prove that for Americans saving is the hardest thing to do. You might be wondering…Is it possible to save money?
However, are you ready to learn how to save money?
Yes, it is possible to save money!
If you are willing to learn how to save money. Plus, with these tips, you can save money every month, on each paycheck, even when living on a tight budget.
Many Americans live paycheck to paycheck. Most are unable to meet a $500 emergency expense. Yet, the average HOUSEHOLD has over $90,000 of debt (as of May 2016). This staggering number includes credit card debt, auto loans, and student loan debt (mortgage debt is not included).
The first step to saving money is to start. Saving money is very important.
It gives you… Choices. Freedom. Independence. Security. Hope.
Are you convinced and ready to learn how to save money with these simple and easy tips?
How to Save Money with Three Simple & Easy Tips:
1. Pay Yourself First
The first step to save money is to pay yourself first.
It is very easy to go through the month and run out of money to save. It happens over and over. This happened to me….UNTIL we changed our ways.
Each month pay yourself first. PERIOD.
When you set up your budget plan, allocate your savings first! Types of items you could be saving towards emergency fund, retirement, college, home improvements, cars, vacations.
One of the best budgeting methods to pay yourself first is backwards budgeting. Learn how to create a backwards budget.
Related Resource for you:
The goal is fund your own spending. Not using the credit card and slip down a slippery slope fast! The first step is pay yourself first.
Have you checked out the Money Bliss Steps to Financial Freedom? The concept of paying yourself first occurs in six of the steps to financial freedom.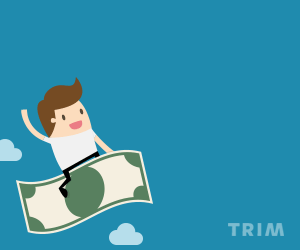 2. Set Up Separate Savings Accounts
In order to be successful, set up separate savings accounts for your main saving goals. This is key to success!!
Why?
It is easier to track and access when you know how much was allocated to the savings goal.
Here are some examples of savings accounts:
Emergency Fund
Medical Fund or Health Savings Account
Vacation Fund
Retirement Accounts
Car Replacement
College Savings
Home Improvements
My recommendation is to set up savings accounts separate from where you normally bank.
Why?
You are less likely to dig into the money for the wrong reason.
Seriously, this is the biggest downfall when first starting to save.
Thinking you can have one lump sum place to save everything. It just won't work. Simply, the temptation is way too hard to turn away from. Setup those separate bank accounts.
Don't think, "oh, that is a great idea." Stop now and open up a separate bank account. Normally, it takes about 3 minutes. Is three minutes worth your time and effort to save for financial freedom?
Start your path to wealth.
Related Reading:
3. Set Up Direct Deposit or Automatic Saving Plan
The easiest way to guarantee savings is to change your direct deposit.
Decide how much you want to save on each paycheck and funnel that money directly to your separate savings account. Put your savings on autopilot by setting up a direct deposit!
Again, don't think, "oh, that is a great idea." Stop now and do it. Guaranteed it is worth your time and effort for long term financial success!
Bonus Tip: Also, you can have your employer divide the paycheck or you can set up automate transfers from your own bank when the paycheck arrives. If you chose option #2, I recommend setting the automatic transfer a couple days after a paycheck is to arrive because of holidays or weekends.
If you are in the service industry, decide what percentage you want to save each time you deposit your cash. Split your deposit between checking and your saving accounts. Stick to it! This way you save money on a tight budget.
Another option is to set up an automatic savings plan.
Each month on a set date, a set amount is transferred into the savings account of your choice to start saving. It takes about 2 seconds to set up. Please don't let life get in the way. Just sit down and set it up today. Personally, some of my favorites are Capital One 360 or CIT Bank.
The third step to be successful is set up direct deposit or automatic savings plan.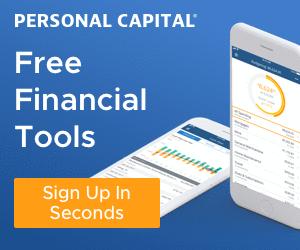 How to Save Money Recap
Need to build an emergency fund first? Check this out: Emergency Fund – Everything You Need to Know
Three simple and easy tips on how to save money.
This way you save money each and every month. Stop living paycheck to paycheck and start saving money today.
Learn to save money and pay yourself first!
Don't join in the awful statistics above! Fight the trends! Don't delay in saving money.
Enjoy freedom to life your live!
Still a little overwhelmed by the prospect of saving money, learn more about how to budget with percentages using the Cents Plan Formula.
The Cents Plan will help you to plan and track your money – Where Cents Parallel Vision.
More Saving Money Posts: