Budgeting Apps: The Complete Guide to the Best Budget Apps
This post may contain affiliate links, which helps us to continue providing relevant content and we receive a small commission at no cost to you. As an Amazon Associate, I earn from qualifying purchases. Please read the full disclosure here.
---
The best way to become smart with your money is to actively manage your money.
Make a plan for your money. Some may call it a budget.
At Money Bliss, we like to call it a Cents Plan. This enables you to find financial freedom. Find that place Where Cents Parallel Vision. Today, there are many budgeting apps on the market.
To kick off the new year, I was determined to find the best budgeting app on the market. Guess what?
My list grew each week!! And still growing! There are so many choices.
There are money management apps. Personal finance apps. Budgeting apps. So many apps to choose from! Seriously.
Some are free budgeting apps. Others have a monthly fee. Some have one-time costs.
Everyone has their personal favorites. As well as, what will and won't work for them. I still plan to dig into each of these budgeting apps, but it has taken some time and I wanted to share the list of budget apps I have found.
The key to any budgeting app (free or paid) is to learn to manage your money.
At the very bottom of the post, we will reveal the best budgeting apps available.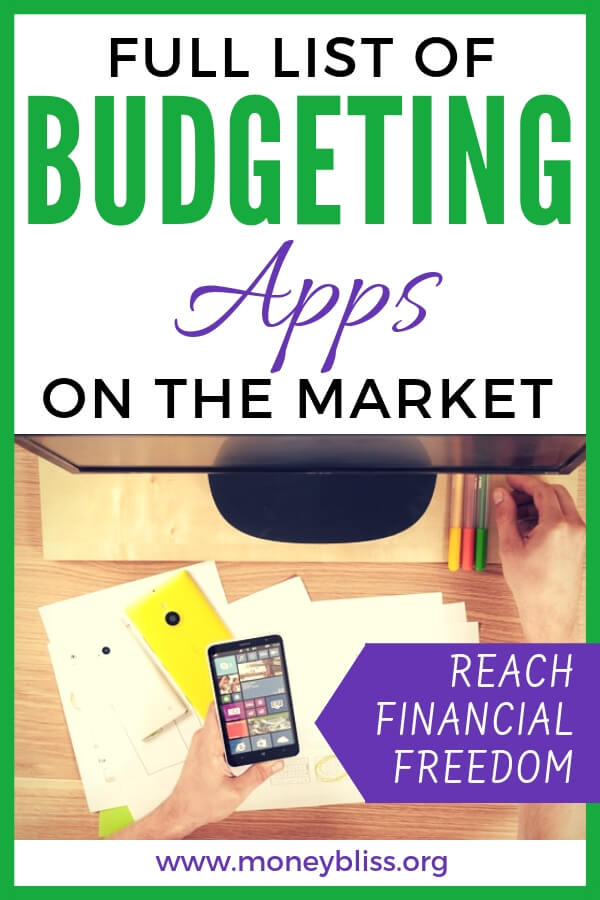 What is a Budgeting App?
A budgeting app is a tool that helps you to manage your money and keep track of how much you spend.
There are many different types of apps, and some may be free while others cost money.
However, they all make managing your finances easy by tracking where your money goes each month as well as providing tools for saving cash flow or spending more efficiently on things like groceries or travel expenses.
The end purpose of a budgeting app is to make managing your money easy.
There are many apps out there that can help you with this, including some from big brand names like Mint, Acorns, and Quicken. This guide will provide a list of the best budgeting apps for 2021 so you can save time and money!
What to Look for in Budgeting Apps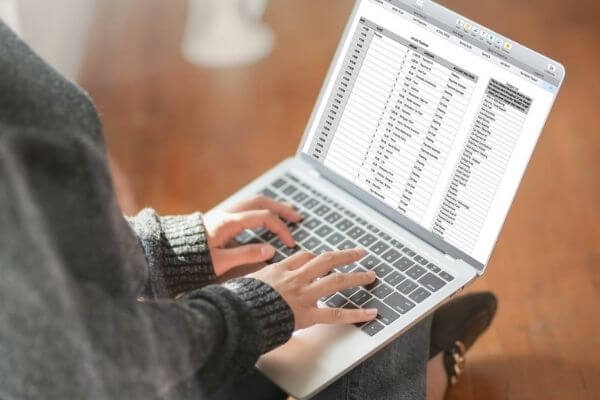 In order to find the best budgeting apps, you need to know what features and functions you are looking for.
The best budgeting apps are often the simplest and focus on ways to make saving a breeze.
They can help ease financial uncertainty by providing tools that allow users to save more money over time.
What's more, how can you tell what to look for in a good budgeting app?
1. Ease of use
The best budgeting apps are easy to use and do not require manual entry. Different ways of creating a budget include handwriting it out, using a spreadsheet, or logging into an app or software program.
You want to find something that is easy for you to use. Even better, if you find the app fun to use!
2. Budgeting Capabilities
There are many types of budgeting apps; thus, each person will have budget apps they prefer over others. At the end of the day, you need something that will work for you over the long term.
Some have basic features that simply allow users to view their own spending, while others provide a number of tools for managing finances and saving money. Users should choose an app based on what they want as well as the capabilities it offers.
Many budget apps let you define your categories to track.
3. Saves Time
When you have an automatic budgeting app, it tracks how money moves in and out of your bank account automatically with ease. In addition to this, the updating process takes place automatically as well which saves more time for individuals who need it most!
Saving time with the least favorite tasks like budgeting is a win-win!
You want your budgeting app that makes managing your money a breeze.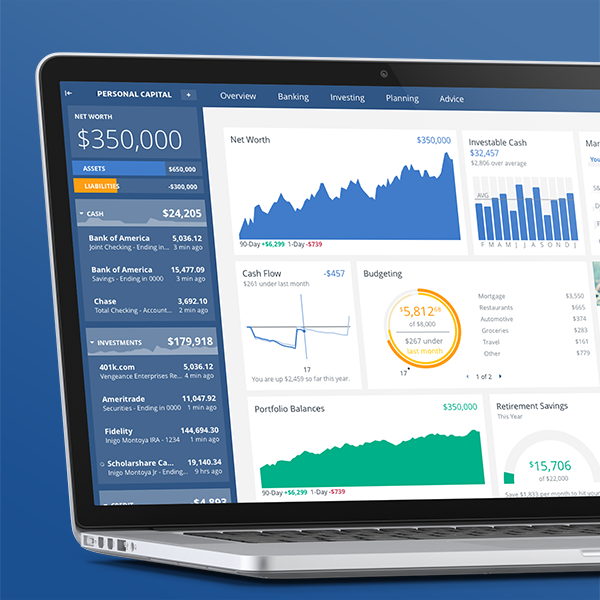 4. Focus on Financial Goals
You need a budget app that helps you work towards your smart financial goals. This is important.
You want your budgeting app to help you with achieving your financial goals.
5. Synchronization
Synchronization is the process of returning data to a master database from one or more secondary databases. You want the budget app to synchronize accounts automatically.
Most offer automatic synchronization but may lack a feature that allows for a reconciliation of accounts such as bank accounts.
Many budgeting apps can synchronize from desktop to mobile. In addition, you can have multiple users on the same platform.
6. Price
Budgeting apps range in price from free to about $150 per year.
The app that has the most features and options is Quicken, especially given its price point.
Spending $5 a month to manage your finances is cheaper than overdraft fees and the lack of saving money.
7. App ratings
Many financial experts and personal finance gurus agree that a budget is necessary to take control of your money.
Look for budgeting apps that have at least 1,000 reviews in both the App Store (for iOS) and on Google Play (for Android), as well as a rating of 4 stars (out of 5) or higher on both platforms.
That will tell you the longevity of the app and user appeal.
8. Security
Specifically, are budgeting apps secure? Are there any security features in place to protect your data? This is a huge feature you need to verify your personal information will be intact.
On my budgeting apps, financial information is safe because they need to go through vigorous testing and pass banking regulations. There are certain vulnerabilities inherent to operating online in the cloud.
9. Additional Features
Most budgeting apps go beyond basic budgeting. Some offer advice on debt and investments, others identify unnecessary expenses.
Most apps can track your spending and organize your expenses into categories.
The savings apps will automated savings, suggestions to save money, bill alerts, access to credit scores, and investing features.
All of the apps have a different feature set, so it's important to find what you're looking for.
Good Budgeting Apps will Help, But First – You Must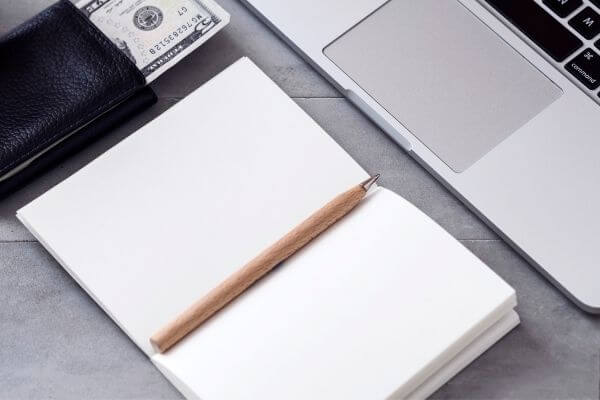 Before we dig into the list of good budgeting apps, we must discuss key points first.
In order to be successful, with any type of budget app, you must understand three key areas.
1. Uncover your Money Situation
You can't hide under the sheets or with your head in the sand and expect changes.
To be successful with money, you must be active with your personal finance situation.
Take time to understand your vision. Figure out where you stand in building a foundation to the Money Bliss Steps to Financial Freedom. Understand where the pits of money are spent every month.
Not sure, where to start? Stick around here at Money Bliss; we have many resources to help you!
Must Read Help: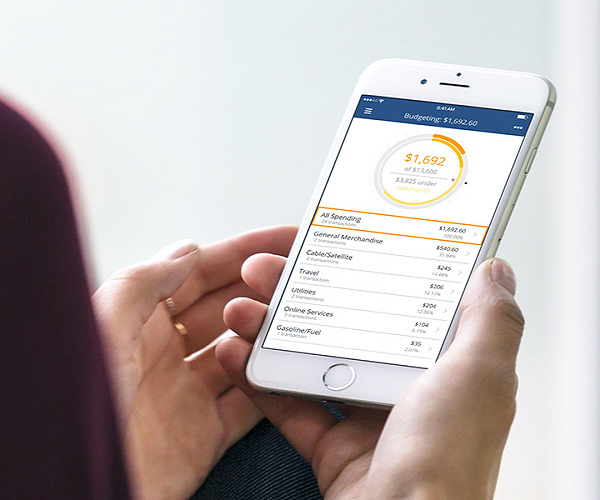 2. Budgeting Apps Won't Change Habits
While personal finance or money management apps keep you on track, they are incapable of changing habits.
You have to make changes.
Just because the budget app tracks your usage on the credit card doesn't mean that you should have spent that money. So, be willing to make changes in your spending habits and those emotional purchases to achieve financial freedom.
You must learn to manage your money.
Related Readings:
3. Still Need Paper & Pen
The first thought is "Wait, I wanted to get away from paper and pen." Yes, that is the goal for most individuals.
However, it is key to know your net worth over time.
Also, you never know when your favorite budget app will go away. (Ugh!) Personally, I don't like to be pessimistic, but technology is rapidly changing and being able to adapt is key.
Keep tracking your personal finance numbers towards financial freedom in a separate place.
Okay without further ado, the full list of budgeting apps on the market.
Full List of Free Budgeting Apps
The budget apps we selected for this ranking are completely free! Free budget apps are good options for users who don't want to pay monthly or a yearly fee.
Finding the best budgeting app the best ones do simple things well.
Free apps are not always better than paid ones.
Typically, the free versions of budget apps provide basic features. Plus there are many free budget apps available on the market.
1. Empower – Empower is the best app for investors. This is one of my favorite ways to analyze investment accounts. See all of your accounts in one place, which helps to see spending. Free budgeting app to use. Read my Empower Review.
Empower Personal Wealth, LLC ("EPW") compensates Money Bliss  for new leads. Money Bliss  is not an investment client of Personal Capital Advisors Corporation or Empower Advisory Group, LLC.
2. PocketSmith – Manage your budget and forecast your finances.
3. Empower Finance – Set budgets for every aspect of your life and get real-time alerts on paychecks, bills, and purchases.
4. Truebill – Truebill is your automated financial assistant and budget tracker designed to put you back in control of your money. Truebill lets you easily track bills, cancel unwanted subscriptions, and proactively request refunds on your behalf, putting real money back in your pocket!
5. GoodBudget – Envelope budgeting for the modern world.
6. Fudget – The budget planner you can actually use.
7. Wally – Personal Finance – It helps you compare your income to your expenses, understand where your money goes and set and achieve goals.
8. Mint: Personal Finance & Money – Mint is the free money management and financial tracker app that helps you get ahead and stay ahead.
9. CountAbout – CountAbout is an online personal finance solution that surpasses the security and ease of use of the other popular commercial solutions on the market while offering complete privacy, zero advertising, and no selling of your personal data.
10. Daily Budget Original – Daily Budget calculation, planning & saving for big spending, basic categories for expenses, backup.
Budgeting Resources:
11. Spending Tracker – The simple fact is, by tracking your spending you will be able to stick to a budget and therefore SAVE MONEY.
12. Money Monitor – You can track and organize all your transactions, accounts, budgets, bills, cash flow, and payees in Money Monitor by easy operation but with powerful functions.
13. Money Box – Set your money goals and track your personal savings with this app. Take control of your saving goals and spend cash wisely.
14. Dollarbird– Track and forecast your money as easily as adding events to a calendar! Dollarbird helps you make sense of your financial situation, plan ahead and manage your money together with those who matter.
15. NerdWallet – Whether you want to maximize credit card rewards, earn extra cashback, track your credit score or make budgeting easier, it's all here.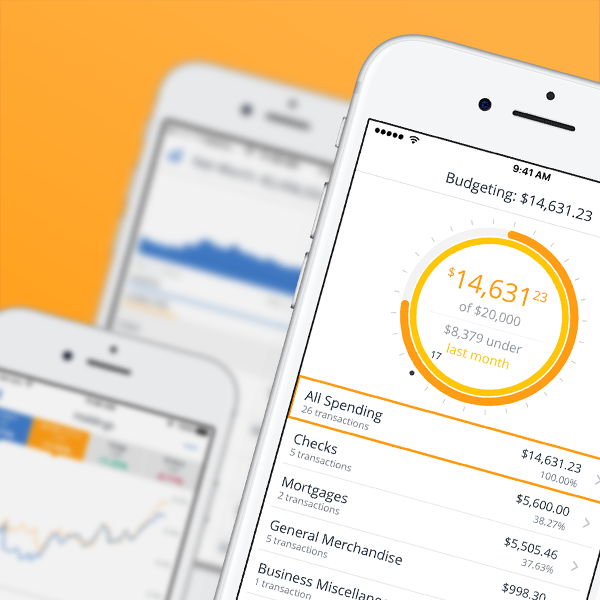 16. Olivia– Whether you identify as someone who is living paycheck to paycheck, or you'd just like to get smarter with your money in general, you've come to the right place! I am here to help YOU become the MASTER of your money.
17. Banktivity – Banktivity puts you in the driver's seat of your finances so you can do both.
18. PocketGuard – With all of your financial accounts in one place, PocketGuard helps you stay on top of your finance and make better financial decisions.
19. Budget Saved – Personal Finance – Budget Saved helps you save money by grouping expenses based on need or want. You input an expense, save it as a need or want, and then you can look back to see which purchases were really necessary. With this information, you can see exactly how much you can save.
20. Albert – Money Management – Combining human guidance with cutting-edge technology, Albert is the intuitive app that automates your financial life — so you can be free to enjoy it. Build savings, meet bills, end the overspending cycle and develop your financial IQ, right from the palm of your hand.
21. Your Money Wallet – YourMoneyWallet lets you see all your accounts in one place, understand your spending, monitor your everyday spending, and see all your money transactions in a beautiful well crafted design.
Guilty of Overspending??
22. Credit Karma – Start by digging into your credit profile and finding out what goes into your credit scores. Then get important updates with credit monitoring, keep an eye on your info with ID monitoring, check out personalized recommendations, and more.
23. Expense IQ – Expense IQ (formerly EasyMoney) is your ultimate money manager app that combines an expense tracker, a budget planner, a checkbook register, integrated bills reminder, and more rolled into one powerful personal finance app!
24. Prism– Never miss a bill or pay late fees again! We automatically track your bills & send due date reminders, for free. See your income, account balances, & monthly expenses at a glance.
25. Coin Keeper– Download CoinKeeper​ — the handiest way to plan and manage your finances, created especially for smartphones and tablets.
26. Joy – Money App– Joy is the brand new money app that will change the way you spend and save money to help you find more happiness in your life.
27. Mobills– Mobills is a budget planning app that allows you to create a custom monthly budget that will help you take control of your money. You are able to manage your money, track your spending, and achieve your financial goals all in one place.
28. iSpending – iSpending helps you to track your income and spendings. You can add transactions under different categories, such as income, food, entertainment.
29. Advent – Budgeting Made Simple – Advent makes budgeting and tracking expenses super easy! With a very minimalistic design, you can easily maneuver around quickly.
30. Receipt Box – The Receipt Box is a quick app that is conducive to develop a good habit of tracking spending. It indeed performs well on this one.
Full List of Budgeting Apps with Free Trial
The budget apps we selected for this section offer a free trial for users to test out before signing up.
Budget apps are typically inexpensive and free.
1. Money Patrol – MoneyPatrol actively monitors and analyzes financial transactions, and then alerts insights about the trends, patterns, and anomalies observed.
2. Qube Money – The cash envelope system made easy. They invented digital cash envelopes. Real-time financial awareness without the hassle of tracking expenses, updating spreadsheets, and carrying cash.
3. Simplifi – Manage your money less in 5 minutes each week. Reach your money goals with confidence! Introducing Simplifi by Quicken, the personal finance app that gives you something to look forward to.
4. Tiller Money – Your financial life in a spreadsheet, automatically updated each day. Track all your accounts in one place, always know where your money goes, and confidently plan your financial future.
5. HoneyMoney– HoneyMoney increases your awareness about your money habits.
Being fully aware of your money naturally changes how you spend it. Great way to use cash flow budgeting. Plus uses "envelopes" to budget.
6. Qapital – Free, easy way to save money. Get $5 for your first Goal if you sign up here.
7. YNAB (You Need a Budget) – A proven method that has helped hundreds of thousands of people break the paycheck to paycheck cycle, get out of debt, and live the life they want to live. YNAB is best for serious budgeters.
8. Honeyfi: Couples Finances – The first app to help couples team up on everyday and long-term finances.
9. Digit – Digit analyzes your spending and automatically saves the perfect amount every day, so you don't have to think about it. Start your 30 day trial.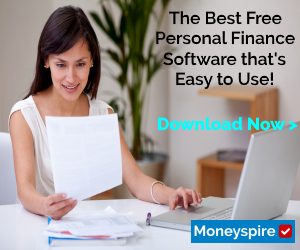 10. Wallet– Wallet is designed to help you get your finances under control from day one, giving you ongoing insight into your financial situation, and helping you stay in control for the long term.
11. Every Dollar– EveryDollar follows the zero-based budget approach recommended by Dave Ramsey, a top personal money-management expert. Create daily and monthly budgets and track your expenses to manage and save money.
12. Expensify – Expensify is the perfect tool for anyone who needs to keep track of receipts and automate expense management.
13. Cost Track – Expense Tracker – Cost Track allows you to: use your money wisely, keep track of your personal and family budget, and quickly enter your income and expenses.
14. mvelopes – Everyone knows that cash will keep you on budget. Here is a digital option for your cash envelopes. Your first month free is to check out the budgeting system.
15. Easy Spending – It is a simple and convenient finance tracker that provides the most powerful and convenient daily money management for iPhone and iPad, that neatly tracks all your cash flow between different accounts that you can budget.
Making Your Budget Work for You:
Full List of Paid Budgeting Apps
A budgeting app is a type of software that helps you track your money in order to manage your finances. There are several different ways you can use them, including getting paid upfront or by monthly fee.
Some apps offer discounts for people who pay monthly, but this is not always the case. If an app doesn't have the capabilities you need to better manage your budget, then it's not worth it.
App users just want budget capabilities and prefer to handle bill paying on their own schedules.
1. Quicken– Quicken personal finance and money management software allows you to manage spending, create monthly budgets, track investments, retirement and more. Read my Quicken Review.
2. Moneyspire – The budget feature is very user friendly and has the ability to rollover amounts. All of the reports you need at your fingertips. Also, you can move your data from many of the top budgeting apps and Quicken.
3. MoneyDance – Moneydance is easy to use personal finance software that is loaded with all the features you need: online banking and bill payment, account management, budgeting and investment tracking.
4. CheckBook Pro – An easy & quick way to manage your daily finances, Checkbook Pro keeps track of your credit card charges, cash expenditures…etc.
5. HomeBudget – HomeBudget is an integrated expense tracker designed to help you track your expenses, income, bills-due and account balances. It offers support for budgeting, and allows analysis of your expenses and income, including charts and graphs.
6. BUDGT – BUDGT will help you keep track of your Expenses in a very simple way and tell you how much money you can spend each day, taking in account what you have already spent during the current month.
7. Rolling Budget– Rolling Budget is a personal finance tracker that keeps track of your day-to-day expenses, travel, and fuel costs. Track where your money goes, plan your expenses, and create a budget that works for you!
8. Pennies – Keep track of your spending and save money with Pennies, the award-winning budgeting app for iPhone, iPad and Watch.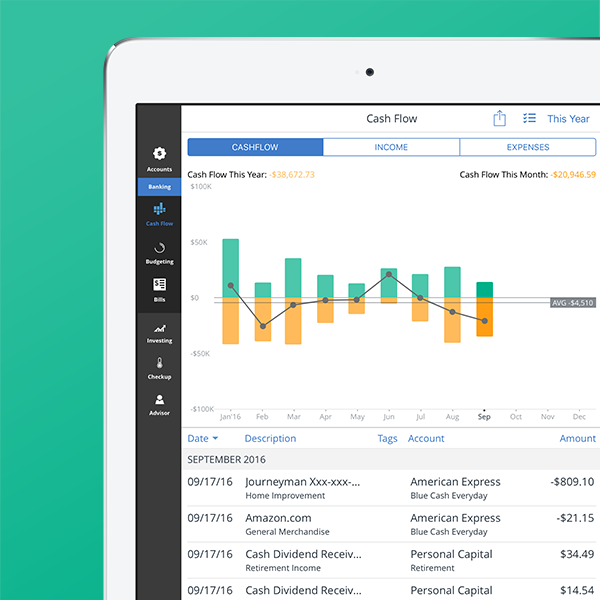 Budgeting Apps Off the Cloud:
Due to security concerns, many budgeters prefer to keep their financial information off the cloud.
Here are the best budgeting software that are off the cloud. And if you want, they can be synced.
1. Quicken– Personally, I have used Quicken – pretty much since it was developed. Way before budgeting apps were even a thing and the cloud didn't exist. Quicken is great to track how your money is being spent. Their internal budget feature is not user-friendly and has quirks. However, the cash flow reports are awesome to compare spending. The #1 reason I still recommend Quicken is because of its long history.
2. Moneyspire – For those frustrated with Quicken, Moneyspire is the choice for you. The budget feature is very user-friendly and has the ability to rollover amounts. All of the reports you need are at your fingertips. Also, you can move your data from many of the top budgeting apps and Quicken. Start a free trial here.
3. Tiller Money – Tiller is the only tool that automatically updates Google Sheets and Microsoft Excel with your spending, transactions, and balances each day.
4. Banktivity – Get full control of your personal finance situation with Banktivity. Has all the bells and whistles you would come to expect for personal finance budgeting software. There is the ability to connect to the cloud if you prefer. Only for Mac Users.
5. MoneyDance – Moneydance is easy-to-use personal finance software that is loaded with all the features you need: online banking and bill payment, account management, budgeting, and investment tracking.
6. QuickBooks – QuickBooks is most like Quicken. It is the preferred software for most bookkeepers. The features are very helpful, but the price is significantly higher.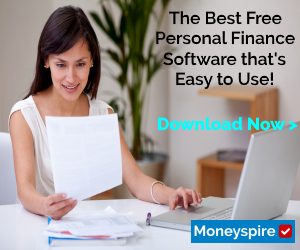 Expense-tracking budgeting apps
Expense-tracking budgeting apps are becoming more popular as they allow users to connect to financial accounts. They track transactions and group them into categories, making the best ones based on expense tracking systems.
Some of the top expense tracking budgeting apps include:
Learn where to load your Cash App card.
Investment/retirement planning budgeting apps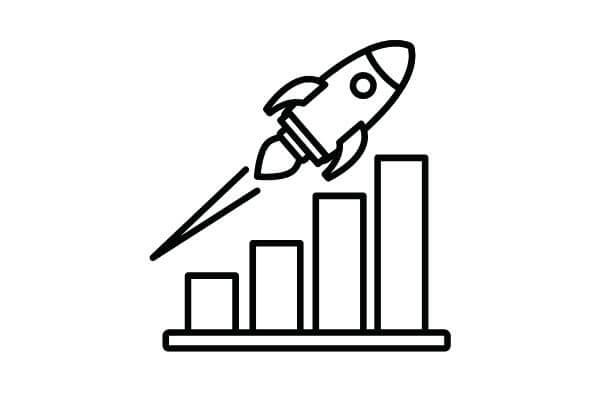 Investment/retirement planning budgeting apps are becoming more popular with consumers as the retirement age is being pushed back.
These types of apps allow users to keep track of their investments and review performance, ensuring that they're on track to retire at the desired time.
There are a number of different investment portfolio management tools, but most are designed for average investors looking to make changes or work towards long-term goals. Many double as budgeting apps also enable tracking expenses alongside investments in order to ensure that you're on track to reach your goal.
Empower – read my Empower Review
Betterment
Wealthfront
Apps to Help Save Extra Money: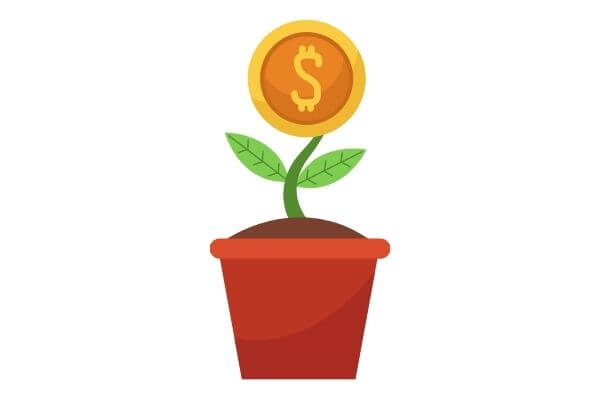 Looking for easy ways to save extra money?? These budgeting apps will do just that.
1. Acorns: Invest Spare Change: This app rounds up any purchase made with a credit card to the nearest dollar and invests it in an exchange traded fund. They have four different investment portfolios from conservative, balanced, growth, and aggressive.
2. Tiller: This app automatically transfers money from any account you connect to it (like your checking or savings) into a fund of your choice every time you make a transaction.
3. Digit: This app rounds up purchases made with a credit card to the nearest dollar and invests it in an exchange traded fund. It also analyzes your spending habits and helps you reach your goals.
4. Trim – Trim negotiates your cable, internet, phone and medical bills, finds and cancels unwanted subscriptions, can help you lower APRs and bank fees and more.
5. BillShark – Billshark is the easiest way to lower your bills, cancel unwanted subscriptions, and lock in the best rates for insurance.
Budgeting App FAQs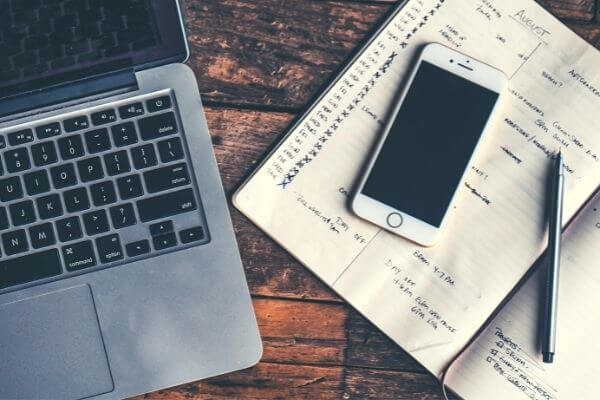 Budgeting apps are becoming more popular as consumers try to make better financial planning decisions.
Budgeting apps help people with the ability to track spending, create budgets, and save money for retirement or other goals.
It is important that budgeting apps are paid for because they can be used across all devices and have a variety of features that can really help users save time and money.
As you can tell in this post, there are plenty of options to find your favorite budget apps.
Each of these apps can improve money management.
However, you must be able to make the changes necessary to stay within your means. That is up to you. Don't try it and give up after a month. Stick with it. Show perseverance.
In the end, you will be happy you stuck with using a good budgeting app.
Best Budgeting Apps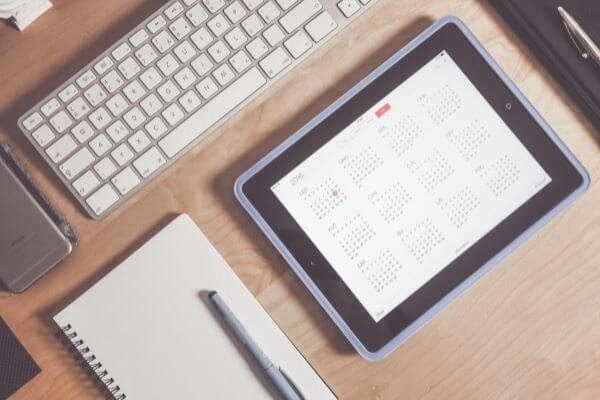 There are many apps available to help people manage their budgets.
The best app for you will depend on the type of budget you want to create and how often you want to make changes. All of these apps are mobile-friendly and work across multiple devices. They also offer additional features like budgeting tasks, reminders, and spending plans.
Best Envelope Budgeting Apps: Qube Money
Best Budgeting Spreadsheet: Tiller Money
Best Budgeting Apps for Couples: Money Patrol
Best Budgeting Apps for Young Adults: Simplfi
You can find all of these for iPhone or Android.
You can save time and money by using a good budgeting app.
This is your personal finance journey.
The ultimate goal with any budget app is to learn to manage your money. Not have your money manage you.
Which are your favorite budgeting apps?
Keep on Budgeting: