Where Can I Load My Cash App Card? How to Put Money on Cash App Card
Inside: Looking to put money on your Cash App card? This guide will show you how to do everything from adding funds to verifying your identity. Whether you're using a debit card, bank account, or mobile payment service, this guide has you covered.
The Cash App Card, often called the Cash Card, is a top-rated, mobile electronic money transfer service.
This reloadable tool functions like a Visa debit card, allowing it to easily serve as a primary banking solution for users. Not limited to traditional banking hours and locations, the Cash App Card provides high flexibility for financial management.
The good news is this free and customizable debit card is linked to your Cash App balance, providing you the convenience and flexibility to handle your finances effectively and efficiently.
So, the question remains… how do you put money on the Cash App Card?
In this guide, we will teach you where can I load my Cash App Card.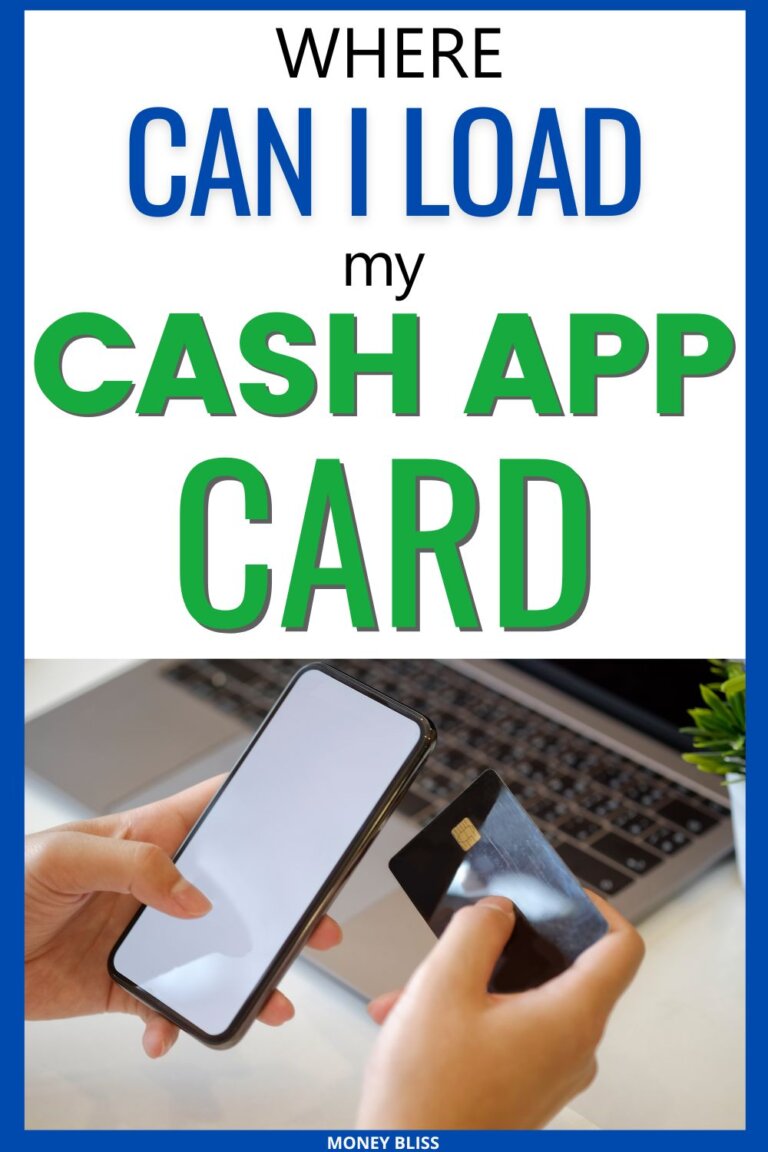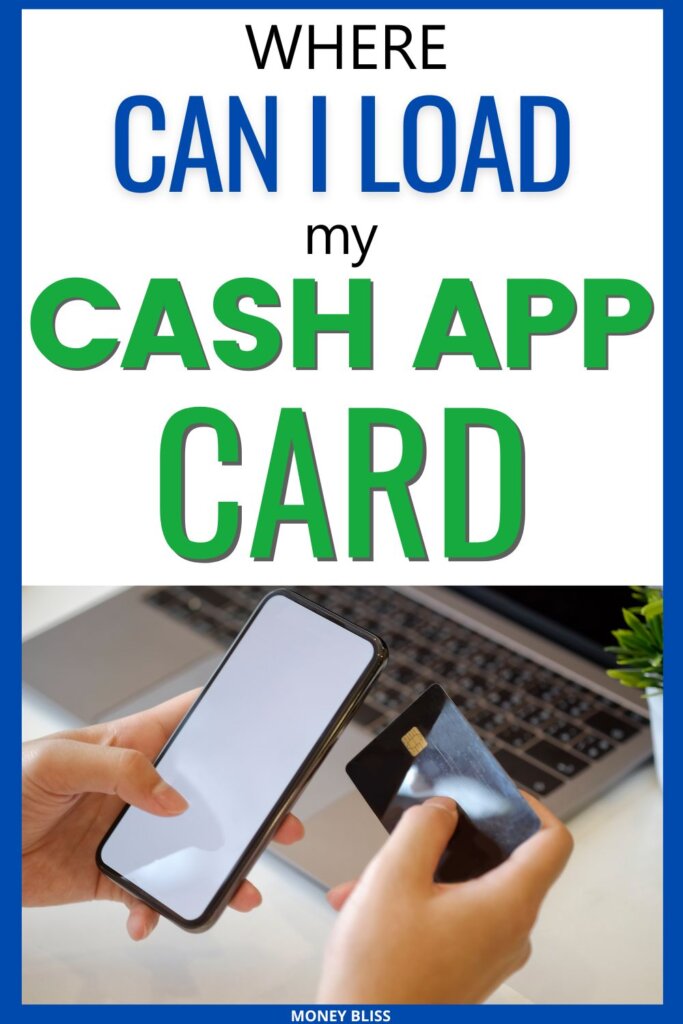 This post may contain affiliate links, which helps us to continue providing relevant content and we receive a small commission at no cost to you. As an Amazon Associate, I earn from qualifying purchases. Please read the full disclosure here.
What is a Cash App Card?
A Cash App Card, often mentioned as the Cash Card, is a free, reloadable debit card designed to let you tap into your Cash App balance.
Picture it as your ticket to your digital wallet, allowing you to:
Shop anywhere Visa is accepted, both online and in physical stores.
Make use of the Cash Boost feature for instant discounts at participating retailers and eateries.
Personalize it with your unique design from the app.
Reload it at places like 7-Eleven, CVS, Walmart, and more.
Send or receive funds among friends and family.
Manage your spending and stay on budget.
The catch? Your spending power ties strictly to your Cash App balance, so be sure to top it up!
How to Get a Cash App Card
Cash App is one of the hottest new payment apps on the market.
And, like most things these days, there's a Cash App card you can use to make purchases or withdraw money from your account.
This is great to use for the cashless envelope system.
So, how do you get started with a Cash App Card?
Step #1: Download the Cash App
To get started with Cash App, you first need to download the app.
The easiest way is to scan this QR code to get started.
After locating it, simply tap "Install" or "Get." Once the app has finished downloading, hit "Open" to launch it.
Pro tip: Be sure you're downloading the genuine Cash App, look for the icon that's green with a white dollar sign (pictured above). That's it, you're one step closer to your Cash App Card! Now, let's get you set up.
Step #2: Create an Account
It is ideal for digital banking, allowing you to make cash deposits, and pay in-store or online with the convenience of a Cash App Cash Card, simulating many of the features of a typical checking account.
To create a Cash App account, follow these steps:
Once installed, open the application and follow the on-screen instructions to set up your account.
You will have to enter your phone number or email address.
For security certification, the Cash App will send you a secret code to verify you. Enter it.
Select a $cashtag, which is a unique username to send and receive money (similar to Venmo)
Expert Tip: Did you know Cash Apps for Kids work too? This is a great learning tool for money management.
Step #3: Link a bank account or card
Remember, in "My Cash" you'll spot the "Add Money" option for funding.
This is the easiest way to load your Cash App Card, so you should set it up properly.
Open Cash App; it's the icon with a white dollar sign on a green background.
Tap the top-right profile icon.
Navigate to "My Cash" – it's a tab on the home screen.
Click "Link a Bank," nestled within the options.
Follow the prompts to add your bank account or debit card info.
Once your card is linked, you're all set.
Insider's guide: Double-check your digits to prevent delays!
Step #4: Order a Cash App Card
To order a Cash App card after successfully establishing your account, follow these steps:
First, open the Cash App on your mobile device.
On the bottom of the screen, locate the card icon that is second from the left and tap on it.
Click on the green 'Get a Free Cash Card' button.
You may choose your desired card style (color). Please keep in mind that certain color options may entail a small fee.
If you'd like, click on 'Personalize Card' to add a unique touch such as a drawing or stamp.
When you're ready, simply click 'Order Card.'
Find plenty of cash app card design ideas here.
Through this process, Cash App provides a credit card number straight away for immediate online use. Meanwhile, your physical card should arrive in your mail within 5 to 10 business days.
How to Put Money on Cash App Card
Adding money to your Cash App card is an easy and straightforward process that can be done within a few minutes directly from the Cash App.
This process essentially involves transferring funds from your linked bank account or card to your Cash App card balance.
Below, you will learn other ways you can also deposit money, easing the process of managing your digital finances.
Step 1: Open the Cash App on your phone
To add money to your Cash App card, begin by launching the Cash App on your phone.
This app flaunts a simple green icon that should be pretty easy to spot amongst your other apps.
Bonus Tip: remember to link your bank account or debit card for smoother transactions.
Step 2: Tap on the "My Cash" tab
Now that the Cash App is opened on your device.
Tap on the 'My Cash' tab at the bottom-left corner of the screen.
Expert Tip: Use biometric features (facial recognition or fingerprint) for faster and more secure access.
Step 3: Select "Add Money"
After you've successfully navigated to the "My Cash" tab within the Cash App, the next step is selecting the "Add Money" option.
Type in the exact amount you'd like to transfer to your Cash App Card.
Be sure to double-check this figure – you don't want to add more or less than you intended.
Learn about how to unlock borrow on Cash App.
A handy tip: If you enter an amount that surpasses your current bank balance, the App will kindly let you know.
Step 4: Confirm with your PIN or Touch ID
After entering the desired amount to load onto your Cash App card, you're going to see a little "Add" button – go ahead and tap that.
The app now needs to confirm it's really you, so you'll be asked to put in your PIN or use Touch ID.
Remember, this is just to make sure your money stays secure, so it's an important step.
Pro-tip: Make sure your PIN is both easy for you to remember and tough for others to guess.
Step 5: Wait for the money to be added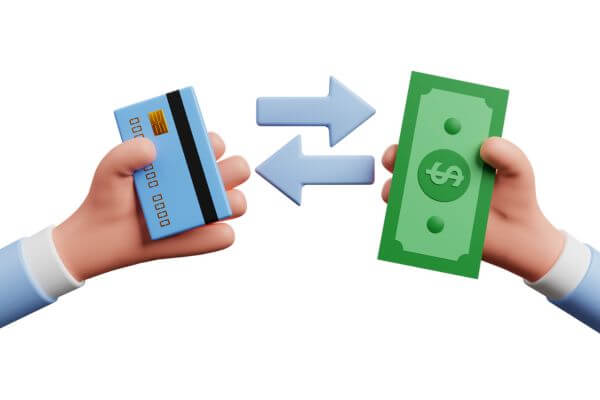 Alright, you're almost done!
After you've confirmed your transaction, just sit tight while the money gets added to your Cash App Card. This usually occurs within a few moments—it's pretty speedy. But just in case, give it a good few seconds before you check your balance.
Remember, patience is a virtue, even in the digital world! You've now successfully added funds to your cash card. Easy, right?
The simplicity and speed of the process is genuinely impressive, isn't it?
Step 6: Tap "Sign Out" button at the bottom of the screen
You are going to want to do is tap that "Sign Out" button you'll find chilling at the bottom of the screen.
Go ahead and tap it.
Do you know why this step is crucial? Because it's like leaving your house and locking the front door. It keeps your account secure from any sneaky hands looking to fiddle with your money.
So always, always remember to sign out, alright? It's a small step but it does a big job in keeping your account safe.
Where Can I Load My Cash App Card?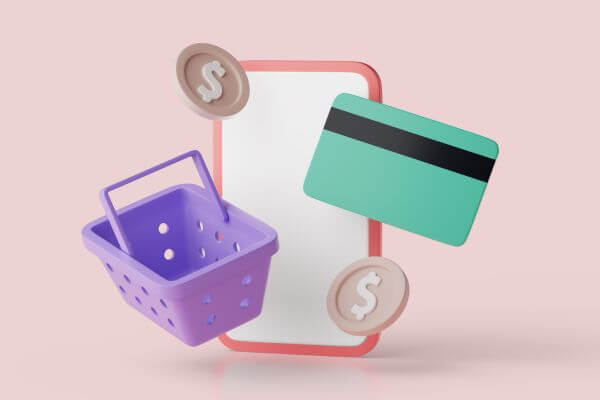 If you're wondering how to put money on a Cash App card, you've come to the right place.
In this section, we'll show you where and how to load your Cash App card so you can start using it right away.
1. Bank Account
The easiest place to load money is your bank account. Plus you can keep yourself within a spending limit for your budget.
Let's get that Cash App Card loaded up with money from your bank.
First, make sure your bank account is linked with your Cash App. If not, just click on the 'Banking' tab and follow the prompts. Easy peasy!
Now, tap the 'Money' tab on your Cash App.
Hit 'Add Cash'.
Choose the amount you want to transfer.
Tap 'Add' again, then confirm using your PIN or fingerprint.
Don't go overboard, friend; remember, there's a limit of $1000 per week!
2. Debit Card
Now, let's load it up using your debit card.
Head to your profile on the Cash App.
Found the "Linked Banks" button? Great! Click it to add your debit card.
You'll need the card number, expiry date, and security code.
Cash App might run a quick test to confirm the connection.
Now you've got to spend money on your Cash App Card.
3. Retail Stores
Did you know you can load your Cash App Card at various retail locations?
Forget running to a bank, just pop into one of these convenient spots. Here's a quick list to guide you:
Walmart
Rite Aid
Family Dollar
Duane Reade
Walgreens
GoMart
Sheetz
Kum & Go
GoMart
KwikTrip
Speedway
H-E-B
Thorntons
TravelCenters of America
Dollar General
Pilot Travel Center
7-Eleven
Remember, availability may vary by location. So, ensure to check your nearest store whether they support Cash App deposits.
4. Visa Gift Cards
Similar to how to use a Visa Gift Card on Amazon, you can conveniently load your Cash App Card.
As such Visa Gift Cards are popular gifts with their widespread acceptance makes them a favorite choice.
To load your Cash App Card using a Visa card, follow these simple steps:
Open your Cash App: Tap on the "Banking" tab visible on the screen's bottom left.
Choose "Add Cash": Input the amount you want to load onto your Cash App Card.
Tap "Add": Make sure you select the Visa gift card you want to transfer money from.
Authenticate your Identity: Depending on your setting, you may have to use Touch ID, Face ID, or a PIN.
Voila! That's it, remember to keep an eye on your card balance to ensure the correct amount was loaded.
5. PayPal
While PayPal is a popular option to transfer money, you cannot transfer money directly to your Cash App Card.
You will need to transfer the money from PayPal to a linked bank account first and then move the money to Cash App.
Learn which payment type is best if you are trying to stick to a budget.
What are Paper Money Deposits?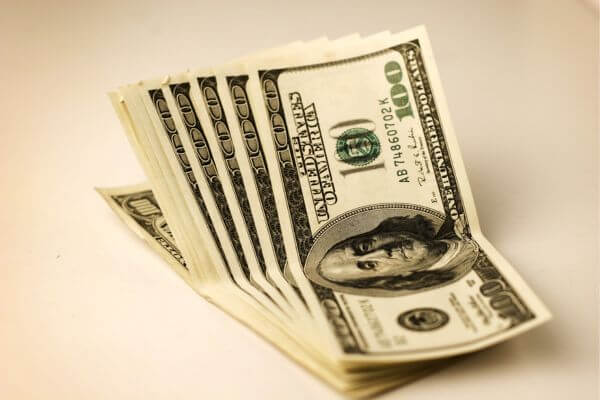 Just like the slang for how much is a rack, paper money deposits are what Cash App calls the transfer of your money.
Remember, you can deposit up to $1,000 every 7 days and $4,000 every 30 days. Deposits must be a minimum of $5 per transaction and not exceeding $500.
There is no fee to use the card. As Cash App makes their money by the transaction may be subject to a small fee charged by certain retailers.
What are Boosts?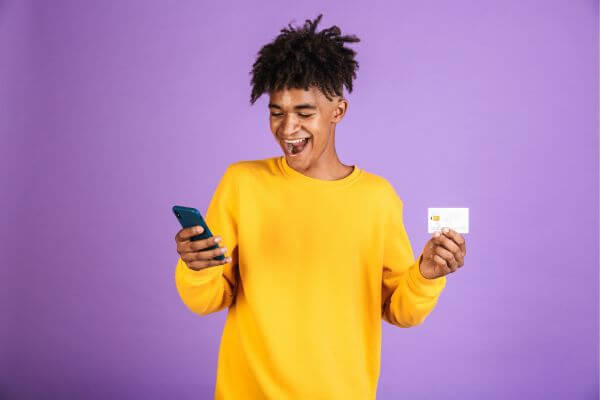 Heard of 'Boosts' in the Cash App world? Let's break it down.
Boosts can help you get more bang for your buck, offering discounts on eateries or stores you frequent. It's like enjoying 15% off your latte at your go-to coffee shop, neat, right?
Here's how to utilize 'Boosts':
Open your Cash App and find the Boosts.
Scrutinize your options and activate one Boost.
Swiftly switch on and off your Boosts to fit your needs.
So, add a little boost to your Cash App Card and enjoy some savings!
Tips for Using Cash App Card Safely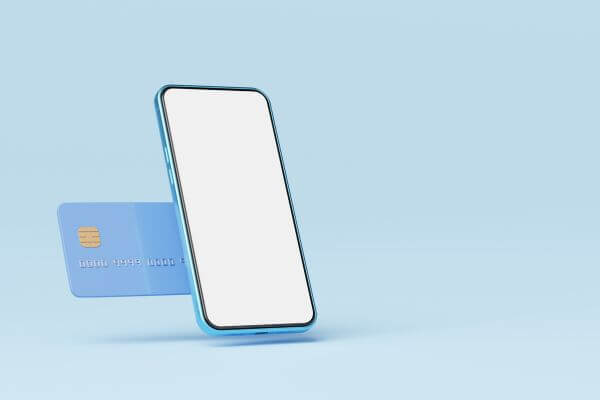 To make the most of your Cash App card, it's crucial to have a grasp on the safety and security measures.
The Cash App card offers users the flexibility of managing money without the restrictions of traditional banking. Plus it serves as a tool for receiving and sending money, and also helps in money management and budgeting.
1. Check Your Card Balance and Transactions
Knowing your balance and checking transactions is crucial when using your Cash App Card.
Being aware of your balance ensures you can make transactions without exceeding your available funds, helping avoid any embarrassing situations or penalties.
Monitoring transactions regularly allows you to spot any fraudulent activities promptly and acts as a deterrent for any additional, unwarranted fees that could be associated with specific transactions.
Additionally, when you add funds to your card at a physical store, you should always confirm that the funds have been accurately transferred to your Cash App account before leaving, to sidestep any discrepancies or issues.
To check your balance, log into your Cash App account and click on the dollar symbol on the home screen. This will promptly display your current balance.
Now, for transactions, tap the "Cash" tab to view your recent transactions.
2. Avoid Scams
Navigating Cash App Card could be a breeze, but it's crucial to be aware of potential scams that might catch you off guard.
**Be Aware of Who You're Trading With** Transactions on Cash App are instant and can't usually be reversed. Be cautious in your dealings.
**Secure Your Account:** Maintain strict privacy over your Cash App PIN and use your phone's security lock feature to avoid unauthorized access.
Remember, your alertness is your best bet to keep scams at bay! Keep yourself informed and stay safe.
3. Use the Security Features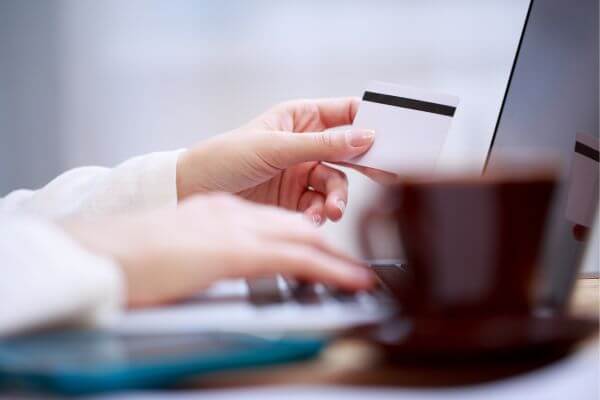 The Cash App strives to prioritize security and protect its users' money, making it a pocket-friendly financial tool.
The Card is issued by Sutton Bank and has FDIC insurance, ensuring your hard-earned money is safeguarded.
But, besides this innate security feature, there are multiple ways to assure maximum security while using your Cash App Card:
Securing Your Cash App Account: Before using the Cash App Card, it is pivotal to add strong security measures to your Cash App account. This can include setting up a unique and complex password, enabling two-factor authentication, or using touch ID/facial recognition if your device supports it.
Transaction and Deposit Limits: Cash App sets transaction and deposit limits to protect your account. Familiarize yourself with these limits and stick to them. Going beyond these restrictions might expose your account to risks.
Linking your Cash App Card with Trusted Accounts: While you can link your Cash App Card to multiple banks or external bank accounts, it's crucial to ensure these accounts are trustworthy and secure. Avoid linking to accounts on public computers or networks to prevent unauthorized access or data theft.
Watching out for phishing scams and suspicious activities: Always be vigilant when receiving unsolicited communications asking for your Cash App Card Information. Remember, Cash App will never ask for your PIN or sign-in code outside of the app.
Real-time Alerts: You can also activate instant transaction alerts. This way, if your card is utilized, you will get immediate notification on your mobile device, helping you stay on top of your spending and identify any potential fraudulent activity.
Safe deposit and withdrawal: Making sure to use secure networks when depositing to or withdrawing from your Cash App Card can offer an additional layer of protection.
Navigating through these security features is not overly complex, but it reinforces your financial safety.
4. Know Your Limits
Knowing your Cash App Card limits plays a vital part in managing your finances effectively.
You want to be wary of overspending and blowing your budget.
So, if you transferred $500 for the week, stick to the $499 spending limit.
5. Use the App's Help Function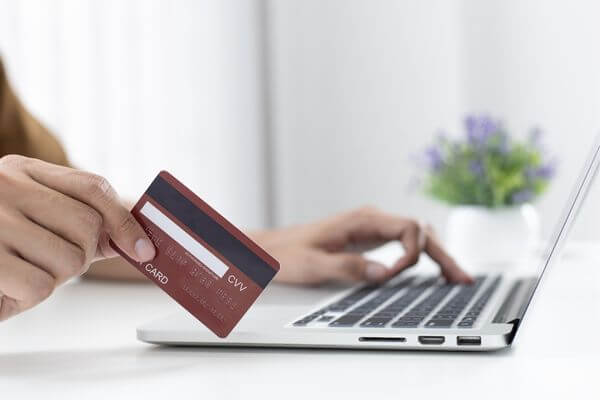 Knowing how to use the Cash App's help function is crucial, as it assists you in troubleshooting any issues quickly. It also shows you how to maximize the platform's robust offerings.
To access the help function, simply tap on the "Profile" icon in the bottom-right corner of the Cash App screen, then scroll down and select the "Support" option.
If you need to get in touch with customer service, tap "Contact Support" and explain your situation in the message field.
6. Use Cash App Card for the Things It's Meant For
The Cash App Card puts a world of financial opportunity in your hands. Convenient as a debit card, you can use it for online shopping, paying bills, or sending cash to mates. It's your money manager without the hassles of bank operating hours.
Primarily, here's what you should do:
Add funds to the card: You can reload your card at numerous locations, with options such as CVS, Walmart, or Dollar Tree.
Manage wisely: Budget and spend your earnings across your essentials and save some for a rainy day! This will help you to spend money wisely.
Use cash boosts: Add thrills to your regular shopping by using the exclusive 'Cash Boosts' for instant discounts.
The goal of the Cash App Card is to not go into debt but to live within your means.
Now, Add Cash to Cash App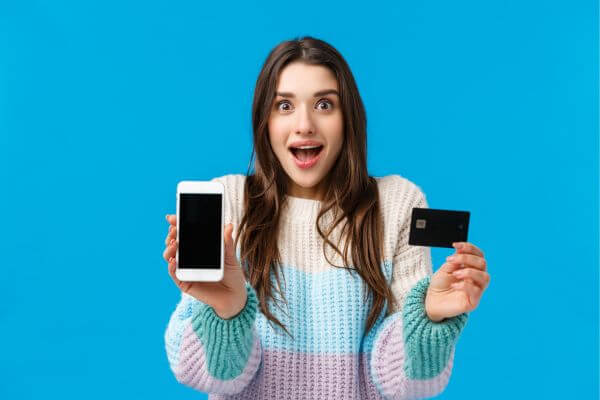 In conclusion, obtaining and using a Cash App Card can greatly enhance your financial savviness by providing a convenient way to use your Cash App balance both in-store and online.
The process for getting this card is straightforward and cost-free, and gives you instant access to your card number for immediate online purchases, while the physical card arrives within 5-10 business days.
Whether it's sharing money with friends and family, managing your personal budget, or teaching young adults about financial responsibility, this card offers a sophisticated and straightforward approach. Although it doesn't replace traditional checking accounts, it's an excellent alternative for unbanked consumers, those looking to rebuild credit, or teenagers with money to spend.
Just remember to keep track of the transaction and deposit limits set by Cash App to avoid any surprises.
Take hold of your finances today with your Cash App Card and experience the convenience it offers.
Start leveraging the benefits of your Cash App Card now!