60+ Cool and Unique Cash App Card Design Ideas
Inside: Looking for some unique cash app card design ideas? Look no further! This guide has 100+ cool and unique ideas to help you create cards that reflect your personality and style.
The concept of Cash App card designs has emerged as a trendy and enjoyable way to personalize your monetary transactions.
Rather than limiting yourself to traditional designs, Cash App allows you to express your creativity, resulting in a card that reflects your individuality, interests, and style.
From inspiring quotes to your favorite emojis and collages, you have the option to turn your Cash App Visa debit card into a distinct and exciting asset.
This not only enhances the visual appeal of your card but also adds a touch of personality to your buying experience.
Whether you are getting a Cash Card for the first time or looking to redesign an existing one, this segment will offer you a plethora of unique design ideas to inspire your creativity.
Browse through our cash app card design ideas to help make your card stand out.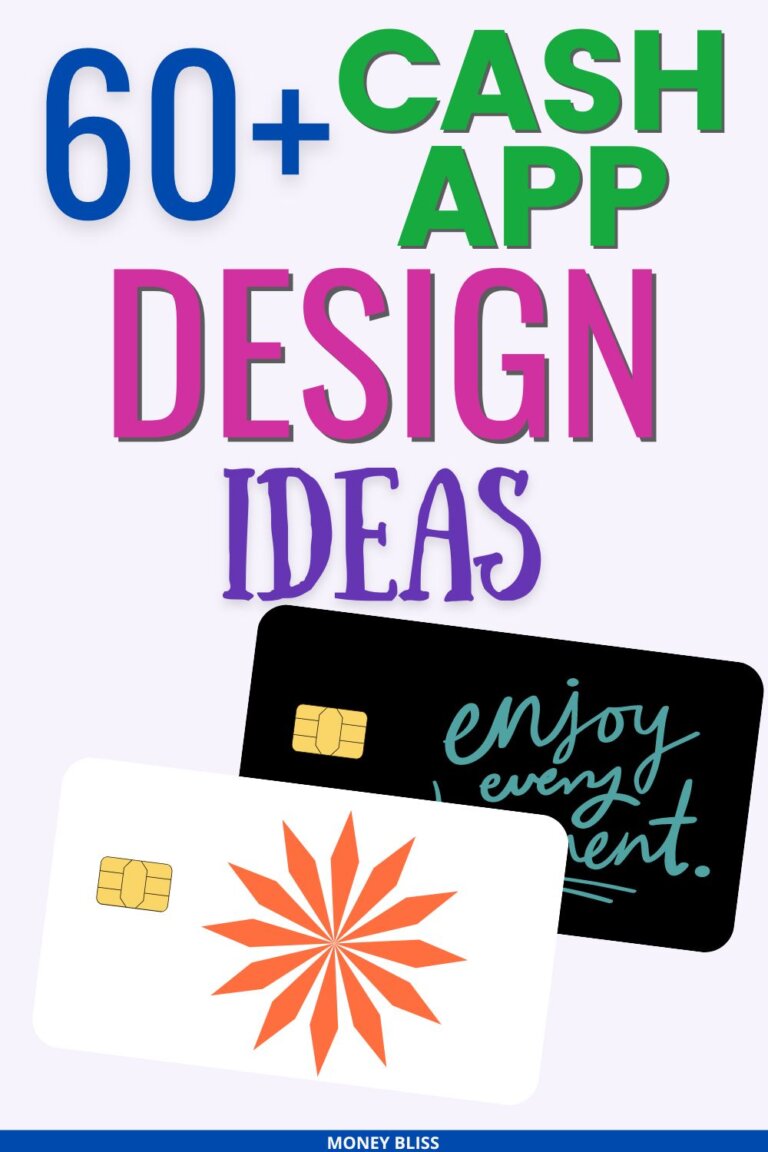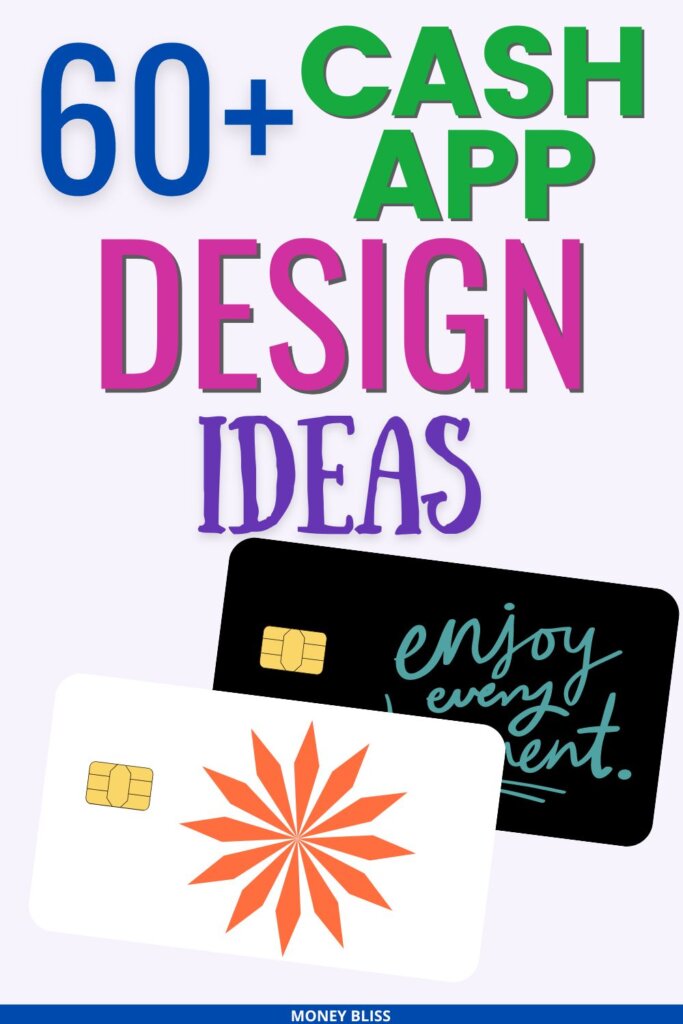 This post may contain affiliate links, which helps us to continue providing relevant content and we receive a small commission at no cost to you. As an Amazon Associate, I earn from qualifying purchases. Please read the full disclosure here.
What is Cash App Card?
A Cash App Card is a free, customizable debit card linked directly to your Cash App account.
Let's break this down:
It functions like your ordinary Visa debit card, capable of handling payments anywhere Visa is accepted.
Since it draws from your Cash App balance—not your bank account—you can use it for both online and in-store transactions.
Interesting perks include a unique design to suit your style.
Great for budgeting – like a cashless envelope system!
In essence, think of it as a flashy, convenient companion to your Cash App, ready to assist with purchases, whether you're grabbing your morning coffee or buying a cool online gadget!
Is the personalized Cash App card free?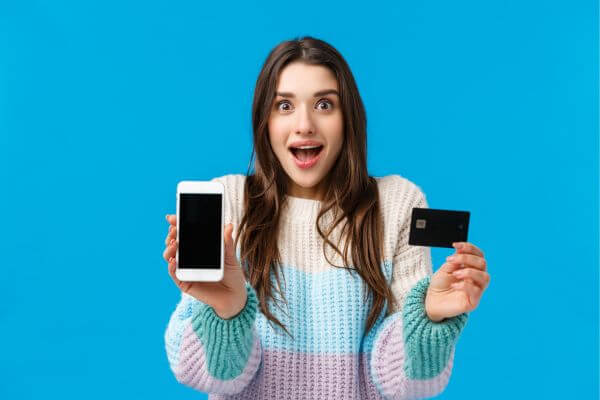 Your personalized Cash App card is mostly free unless you opt for special versions.
The basic white or black card comes without a charge on your first order.
So as long as you stick with the basic options, you're in the clear.
Just remember, additional cards, regardless of color, will cost you $5 each. For example, if you get a black one first and then decide you want a white one too, you'd need to fork out $5 for it.
How to Customize your Cash App Card
Your card design is like your fashion statement. It says a lot about you.
So, you want to design your Cash App Card to fit exactly what you want.
To start designing your Cash App Card, first, you need to open your app — the infamous green home screen should be your first sight.
Incorporate emojis, letters, or symbols that express who you are.
Use the freehand drawing option – use a stylus or finger to sketch directly on your card! It might take a few attempts, but experimentation is part of the fun.
Remember, keep your design concise but personal, and above all – have fun!
60+ Cool and Unique Cash App Card Design Ideas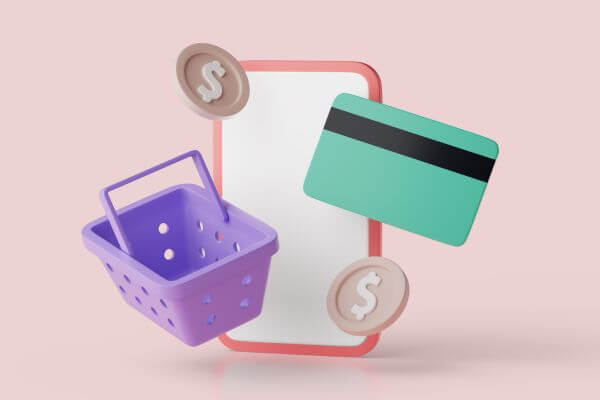 When designing your Cash Card, it's crucial to choose a display that best represents you and easily catches your attention.
Even though images or photos can't be added, creativity can still run wild.
From selecting initial base designs to illustrating personal interests and hobbies, every idea is an opportunity to bring your card to life.
1. Create Inspirational Quotes Cash App Cards
Choose a quote that's both meaningful and motivating to you.
It could be a famous quote or your personal mantra. Or even one of these millionaire quotes.
Personally, this is my favorite idea because I love constant reminders of inspirational messages!
2. Choose an Affirmation You needed reminding of
Having personalized affirmations and messages on your Cash App card can turn a regular transaction into a moment of reflection and inspiration.
It is like leaving an encouraging note on your Cash App card.
Common affirmations or quotes such as "Believe in yourself" or something more personalized like "Be the change you want to see", can provide a boost of motivation every time you use your card. Here are more money affirmations to choose from.
Remember, these design features should reflect your personality and resonate with you on a personal level.
This way, every time you use your Cash App card, it becomes more than just a transactional tool; it becomes a unique extension of you.
3. Cash App Card Design with Word Art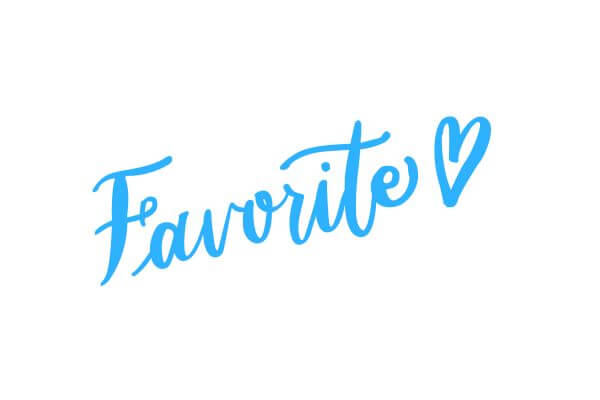 With Cash App's Word Art design, you can express yourself like never before! Instead of settling for a standard design, this feature lets you craft an emblem that's truly unique – as unique as you.
Word Art breathes life into your card and makes it a conversation starter.
Personalized wording which can include your signature, favorite quotes, or your brand's name
Variety of fonts and colors to choose from
Word Art designs can be both sophisticated and playful, matching your vibe and setting your Cash App Card a league above the rest. It's about expressing yourself, your way!
4. Cash App Card Design with Emojis
Indeed, adding emojis to your Cash App card is a ground-breaking design concept. Just like you would sign a text message.
It gives the card a fun, personal touch that mirrors your unique personality, interests, and style—everything traditional card designs lack.
The available variety of emojis provides ample creative liberty. Very popular idea on cash apps for kids!
5. Cash App Card Design with Symbols
Using symbols on Cash App card designs gives you an opportunity to personalize and add a dash of creativity to your card.
The beauty of using symbols is their versatility, and how they let you express your creativity and personality without overwhelming the card design.
Creating a design you love will certainly make every cash transaction a little more enjoyable!
6. Cash App Card Design with Patterns and Designs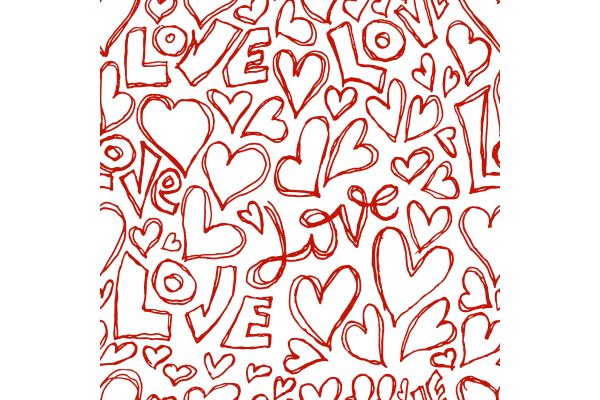 Using patterns and designs on a Cash App card can significantly reflect your personal style and preferences.
If the idea of a standard and mundane Cash App card doesn't appeal to you, you can customize it using a variety of patterns and designs, making it more personalized and meaningful to you. Here are a few ideas on how you can go about it:
Choosing to use patterns and designs on your Cash App card is not only a creative way to express your individuality, but it also adds a unique, engaging element to the otherwise utilitarian nature of financial cards.
7. Cash App Card Design with Color and Style
When it comes to card designs, color and style aren't just aesthetic choices; they define your personality.
Choose your favorite hue or pick limited-edition colors to reflect your unique taste.
Customizable designs: Be it minimalist, neon, grunge, or vintage – tailor the card to match your persona.
The multi-colored, geometric designs offer a blend of personality and style, gearing towards a modern payment solution.
8. Create Freehand Card Designs
Freehand designs give your Cash App Card a unique, personal touch, turning it into a mini portable art piece.
Free-hand drawings add an artistic flare, turning your card into a unique piece of art. Various styles, from portraits to favorite anime characters or even cherished family names, can be featured.
You can also embed empowering quotes or use the cool street-art style of graffiti to make an imaginative statement.
Remember, the fundamental goal is not just to create a card but also to design an extension of your personality. Using a stylus will make this process much easier.
Expert tip: Sketch your design on paper first to get a feel.
Card App Card Design Themes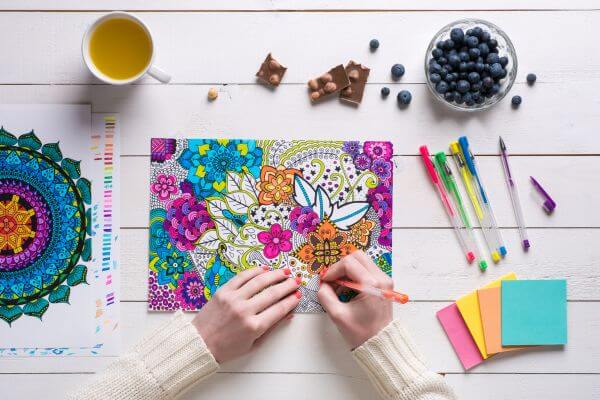 Using the above ideas, here are specific themes you can use for your personalized Cash App Card.
Space and Stars Theme: Display an image of the galaxy or stars in the night sky.
Music Theme: A melody note or a line from your favorite song could make a great design.
Sports Theme: Choose an image that represents your favorite sport, such as a football, basketball or ballet shoes.
Nature Theme: Use imagery of mountains, trees, or the beach.
Inspirational Quote: Choose a quote that motivates you each time you use your cash app card.
Emoji Theme: Use your favorite emoji, or a mix of them.
Family Picture: A sketch or silhouette of your family members.
Pet Theme: Show off your furry friends by depicting them on your card.
Anime Theme: Pick characters from your favorite anime series.
Movie Theme: Use a design related to your favorite movie.
Superhero Theme: Show your love for superheroes like Spider-man, Batman.
Zodiac Theme: Choose symbols or constellations of your Zodiac sign.
Food Theme: Use an image of your favorite food or a trendy food item.
Book Theme: Use symbols or important elements from your favorite book.
Art Theme: Paint splotches, abstract design, or famous art paintings.
Travel Theme: Landmarks of your favorite – city or vacation spot.
Western Theme: Perfect for the horse lover and cowboy boots!
Seasonal Theme: Images relating to different seasons like snowflakes, leaves, spring flowers.
Coffee Theme: A coffee cup or your favorite coffee order.
Fitness Theme: Dumbbells, yoga poses, or running shoes.
Floral Theme: Blooming flowers and foliage.
Gaming Theme: Iconography from your favorite games.
Minimalist Theme: Simple, clean lines and minimal colors.
Fashion Theme: Sketches of clothes, accessories or a runway.
Vehicles Theme: Cars, trains, planes, bicycles.
Career Theme: Symbols or tools related to your profession.
Hobby Theme: Images of something you love doing, from knitting to scuba diving.
Love Theme: Heart shapes, cupid, and other romantic symbols.
Health Theme: Medical or wellness-related symbols.
Educational Theme: Books, graduation cap and other study-related images.
Retro Theme: Vintage designs or pop culture from a certain era.
Birthday Theme: Balloons, cakes, party hats.
Cartoon Theme: Beloved characters from animated TV shows or movies.
Doodles Theme: A collection of small, simple drawings.
Marine Life Theme: Sea creatures or marine scenery.
Inspirational Icons: Images of people who inspire you like famous athletes, actors, or activists.
Favorite Color Theme: Feature various shades and gradients of your favorite color.
Fairy Tale Theme: Designs based on your favorite children's stories or fantasy tales.
Skyline Theme: Capture the silhouette of your favorite city's skyline.
Outer Space Theme: Planets, galaxies, rockets and astronauts.
Nautical Theme: Anchors, ship wheels, lighthouses and other seafaring symbols.
Dessert Theme: Images of your favorite sweet treats.
DIY/Handicraft Theme: Symbols related to different crafts – knitting needles, paint brushes, etc.
Wildlife Theme: Images of your favorite wild animals.
Geometric Shapes Theme: Create a sleek design with a variety of shapes.
Personal Logo: If you have a personal logo, you could use that.
Spirit Animal: Draw or paste in an image of your spirit animal.
National Flags: Show your pride of heritage with your country's flag.
Camouflage Theme: Explore different types of camouflage patterns.
Mountain Landscape Theme: Use an image or drawing of a mountain range.
Festive Theme: Images related to different festivals or holidays.
Grayscale Theme: Designs with different shades of black and white.
Checkerboard Pattern: A timeless tic-tac-toe design for classic charm.
Vintage Theme: Checks, stripes, or polka dots—any of these can lend a nostalgia-tinged style to your card.
Money Theme: Start by drawing dollar symbols or creating designs inspired by currency
Other Cash App Card Ideas:
Draw a self-portrait: Keep it simple yet expressive, experimenting with different colors, lines, and shapes to highlight your persona.
Use your Favorite Movie Line: Choose a memorable quote from your favorite movie.
Choose Your Life Motto or Verse: Adding such text can create a unique reflection of your personality or beliefs. Here are a few neat examples:
Your Signature: This customized detail will not only make your card look original but also speak echoes about your personality.
Stick figure family design
A signature doodle
A caricature of yourself
Your kiddo's names with whimsical stick figure drawings
A quote that resonates with you
Let that inner artist shine!
What are the Color Options Available?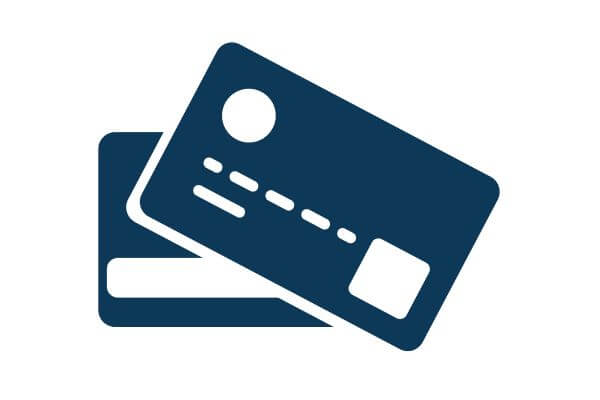 Personally, I like to think about my design before I dig right into it. And knowing the background color makes things so much easier!
1. Standard Black
The standard Black Cash App card, often referred to as the "classy classic", might very well be your next wallet staple.
With its timeless appeal and slick design, this card is perfect if you're looking for something basic yet sophisticated.
Pros:
Its cool black color creates a refined and sleek appearance.
With its simple and traditional design, it fits well with any wallet.
It's a popular choice, giving it mass appeal.
Absolutely free of charge, which is a bonus.
It has that classic and vintage feel that just screams style.
Cons:
Could be considered too ordinary or basic.
Can easily be misplaced or lost due to its dark color.
The strict black design offers limited personalization.
If you like colorful or vibrant designs, it may not appeal to you.
So, whether you stick to the black card is entirely up to your personal style and preferences, mate!
2. White Base
Isn't simplicity more your style? The white base color option for the Cash App Card might be just what you're looking for.
Plus it's free of charge, which appeals to your budget-savvy side. Since it is a classic color that works with anything.
Most importantly, it makes a simple statement about your preference for chic, minimal styles.
Pros:
Bright and clean: Suits any design you wish to superimpose.
Versatility: Perfectly complements both formal and casual situations.
Designer-friendly: Adds neatness and clarity to your chosen design.
Cons:
White can make stains more noticeable.
May discolor and lose it's bright coloring.
Being a popular choice, it lacks uniqueness.
3. Glow In the Dark Base
Are you seeking an edgy, unconventional look for your Cash App card?
Consider the glow-in-the-dark base color which stands out among the more traditional options.
It's stylish, boasting a fun green color, adding a quirky twist to your finance management. You might find it quicker if it gets misplaced, thanks to its luminous feature.
The biggest con is it comes with an additional cost of $5.
4. Chameleon Metal Cash Card
If you're looking for a sophisticated touch to your digital transactions, the Chameleon Metal Cash Card is a unique alternative.
This cool cash app card option brings a colorful twist to your wallet.
Pros:
Customizable to your taste.
Differentiates you from other cardholders.
It has a sophisticated multicolor design.
Heavyweight imitates a premium feel.
Cons:
There are rumors that metal cards are no longer currently available.
Costs $50, unlike regular free alternatives or lower cost $5 option.
Being noticeable might attract unwanted attention.
Also, you can choose to get a black metal Cash Card for $50.
Not sure if you should unlock button on cash app to pay for it. That is probably not a great idea!
How do you make cool designs on Cash App cards?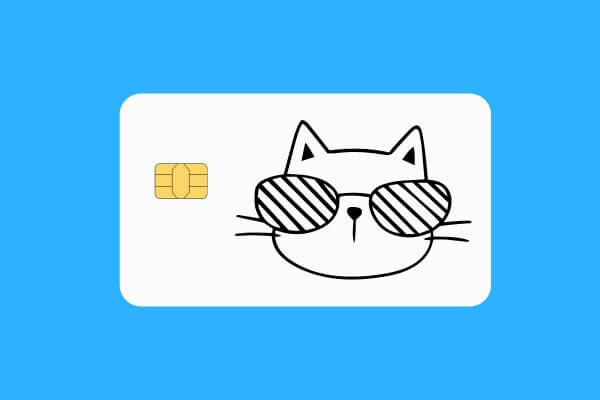 Remember, "cool" is subjective, so tailor your card to represent you.
Whether it's a movie quote for film enthusiasts, adorable flowering designs for the 'girly' users, or a sports team logo for sports lovers, choose design elements that reflect your personality and lifestyle.
To make cool designs on your Cash App card, follow these simple steps:
Open your Cash App on your Android or iOS device and tap the Cash Card tab.
Locate the three dots at the top right corner of your screen. Tap it and select "Design New Card".
Begin designing by choosing a base color for your card and click on "Personalize Card".
When it comes to card text, make sure it's large and well-aligned for easy readability. Using clean, standard fonts like Arial, Verdana, or Helvetica will look professional and legible.
You might like to add graphic elements or simple illustrations, to make your card more visually striking.
Make this card your everyday inspiration. Go all out or keep it minimal — it's all about you!
Tips for Designing your Cash App Design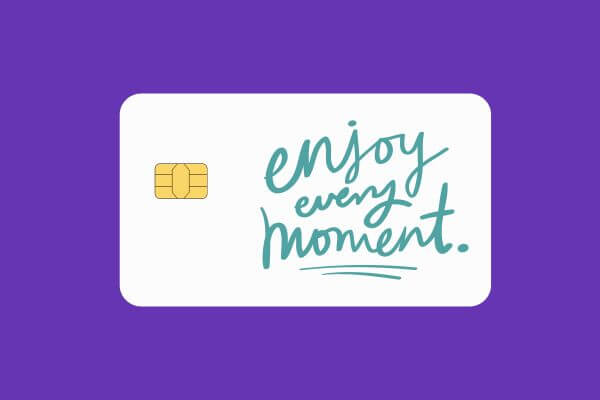 Designing your Cash App card allows you to add a touch of personality, making not just transactions but also the medium of transaction a reflection of you.
With an array of options from inspirational quotes to your favorite emojis, from creative collages to minimalist designs, the customization possibilities are endless.
This section provides helpful tips on creating a Cash App card design that is uniquely yours.
Use these suggestions as a starting point and let your creativity shine through. R
1. Simplicity is Key
When designing your Cash App card, simplicity is your best friend.
A minimalist design using a simple color palette and clean lines can create sophistication and style. Too much information? It just makes things difficult to read.
Try these tips:
Start by choosing a design that's easy to read.
Go for a solid color background with your impactful saying in a clean font.
Don't cram too much onto your card.
Get creative with basic shapes or perhaps, draw a scene from your favorite movie with a stylus.
But remember, keep it simple.
2. Consider Your Personal Style and Interests
Designing your Cash App card is an opportunity to truly make it your own by considering your personal style and interests during the design process.
Is there a hobby you are passionate about?
Maybe you love reading, gaming, painting or even knitting.
Get creative, perhaps with a self-portrait or graffiti of your initials
Pick or draw a design that reflects you
Remember, this is your chance to showcase YOU on your card. Have fun with it!
3. Think About the Types of Transactions You Will Be Making
If you are currently striving towards a money goal, this is a great chance to use your spending card to get you there.
Your personalized Cash App card design will greatly enhance your user probability of racing your goals.
While a little creativity with your Cash App Card design, you want to make sure you stay without your budget.
4. Make sure it is easy to read
Simple – you don't want a cluttered card that's hard on the eyes.
Here's how to ensure yours pops while remaining legible:
Opt for a straightforward design. Busy doesn't equate to cool.
Choose a clean font. Messy typefaces smack of unprofessionalism.
Balance your color scheme. Overly bright or dark? Nah, we're seeking a middle ground here.
Consider a stylus for freehand designs – it aids precision.
Keep it simple, keep it clean.
5. Don't overcomplicate things
Overly complex or crammed designs make it difficult to comprehend.
Aim for a clean, minimalist vibe – it's trendy and effective.
Remember, the last thing you want is a card you can't read or love to use!
FAQ
Show us your Collest Cash App Card Designs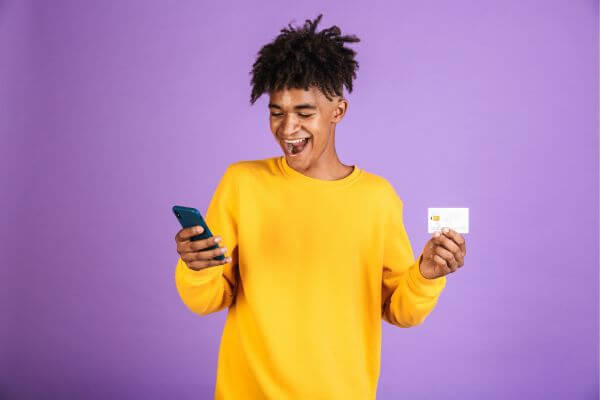 What better way to stay on budget than by giving your Cash App card a personalized touch?
By incorporating meaningful sayings, emojis that encapsulate your spirit, or a favorite anime character or brand logo, you can make your debit card an extension and reminder of your financial goals.
Perhaps your creativity stretches to a cool pattern or your childhood cartoon character, or you fancy keeping it simple with your initials or nickname – remember, the simpler, the better.
You can also play around with outdoor scenes, objects that inspire you, or even a drawing from your kids.
Whatever your design preference, your Cash App debit card design is an opportunity to make your banking experience truly yours.
And yes, feel free to share your innovative designs and ideas with us in the comments. We value your input and would love to hear from you!
And remember – the ultimate goal is to stay mindful of your spending habits and budget.
Enjoy this as a canvas of individuality in the cashless world.
Now don't forget… where can I load my cash app card?