How to Unlock Borrow on Cash App: 7 Steps to Borrow Money
Inside: Are you looking for a way to borrow money? Cash App has you covered. This guide will show you how to unlock the borrowing feature on Cash App and get started borrowing money.
Borrowing money can be a stressful experience. You may feel like you're in over your head and that there's no way out.
If you're in need of some extra cash, you may be wondering if Cash App offers a way to borrow money.
Fortunately, at this time Cash App does offer a borrowing or lending feature for selected users.
This cash advance may help you in your cash crunch, but it does come with a fee.
But what if I told you that there is a way to borrow money without all of the stress?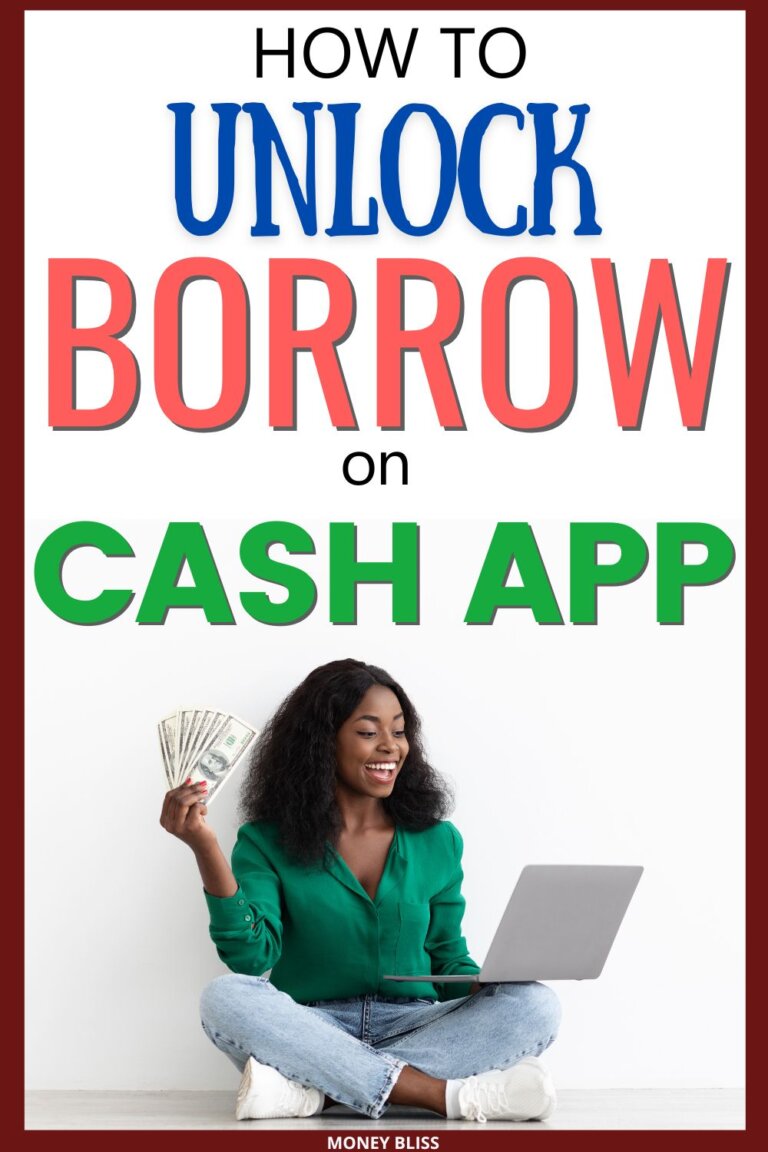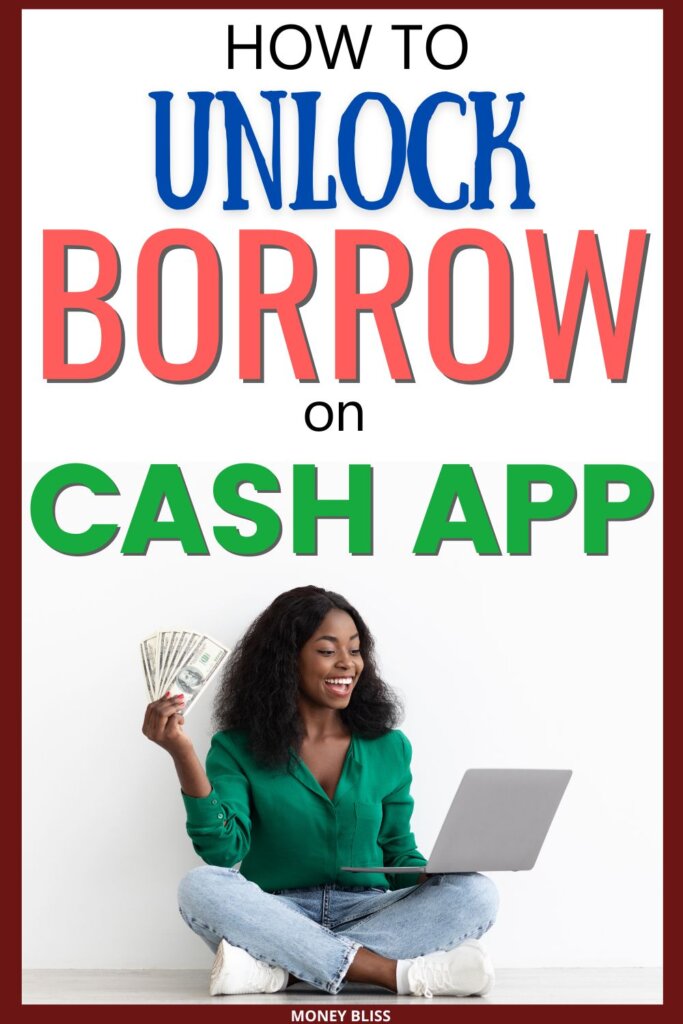 This post may contain affiliate links, which helps us to continue providing relevant content and we receive a small commission at no cost to you. As an Amazon Associate, I earn from qualifying purchases. Please read the full disclosure here.
What is Cash App Borrow?
Cash App Borrow, brought to you by Block (formerly Square, Inc.), is a handy short-term loan feature within the Cash App.
Let's say you're in a pinch and need a quick $50; Cash App Borrow can let you borrow from $20 up to $200.
You've got four weeks to repay with a minimal 5% fee. Be aware that if you don't pay back on time, there's a 1.25% late fee each week.
However, this lifesaver isn't for everyone and the feature varies based on your region, credit history, and usage of the app. Remember, it's designed for small emergencies, not big expenditures.
This may help your cash flow budget plan.
How to Unlock Borrow on Cash App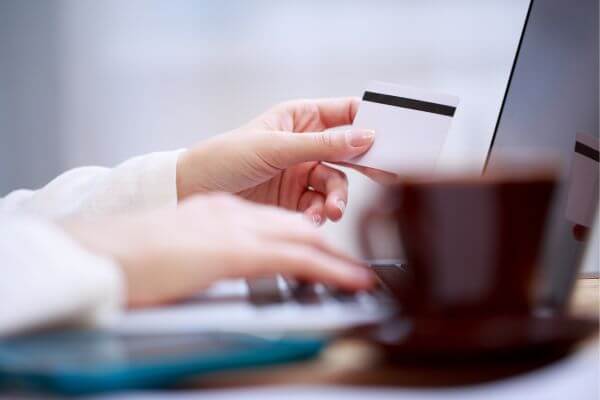 The Cash App's feature, "Borrow," offers a swift and convenient way for users to access funds without resorting to traditional loans.
This service could be the solution you need for immediate access to funds, helping you bridge any financial gaps with ease. Whether you're using borrowing for mitigating an unexpected expense or getting quick liquidity, learning how to unlock this feature can be pivotal to leveraging these benefits at your fingertips.
This feature opens the door to short-term borrowing, eliminating the usually lengthy and complex process often associated with financial institutions.
In this section, we will walk you through the steps to unlock the "Borrow" feature within the Cash App, elaborating on its benefits and offering a clear picture of its operations.
Step #1: Sign Up or Open Cash App & Log In
First, you need to be a Cash App user.
Start by downloading the app. Once you've installed it, open the app, and hit the 'Sign Up' button.
Input your email and phone number, then follow the prompts you'll receive to verify your identity.
Step #2: Start the Borrow Loan Process
Tap on the "Banking" or "Money" icon, it looks like a little bank building.
Scroll and look for "Borrow". It should be right there! If you qualify, tap "Borrow" then "Unlock".
Now, choose the amount you'd like to borrow and select a convenient repayment plan.
Did you know you can personalize your debit card? Find plenty of cash app card design ideas here.
Step #3: Decide How To Repay Your Cash App Loan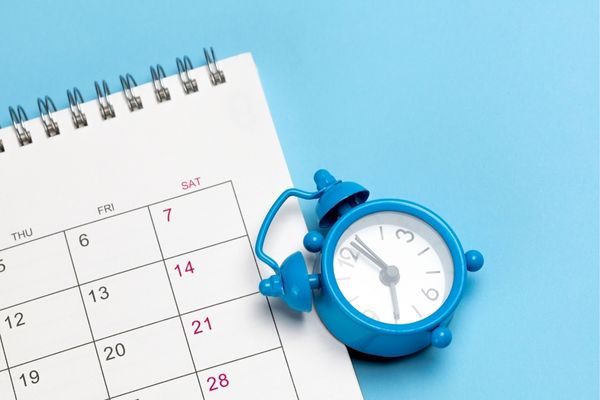 Before you take on debt, you need to choose a repayment method for your Cash App loan. This is one step many people forget!
Pick one from three options:
Paying 'As you get cash' spreads the cost, but remember, any incoming funds will chip at your loan first.
'Four weekly payments' allows for consistent budgeting, but never miss a payment, it could hit your credit score!
'All at once' option keeps it simple but needs a big chunk of cash.
You can always repay early without penalties – a nice flexibility!
Choose what suits your financial strategy best.
Be careful with this feature with Cash Apps for kids!
Step #4: Accept Loan Terms & Borrow Instantly
The final step is to review the loan details carefully.
You need to know that Cash App Borrow is still a type of loan and key details needs to be reviewed.
Once you agree to their terms, tap "Borrow Instantly".
Note: Approval times can vary, but typically it's super speedy. And remember, the borrow feature is best for emergencies, not long-term needs.
How quickly can one access a loan from Cash App?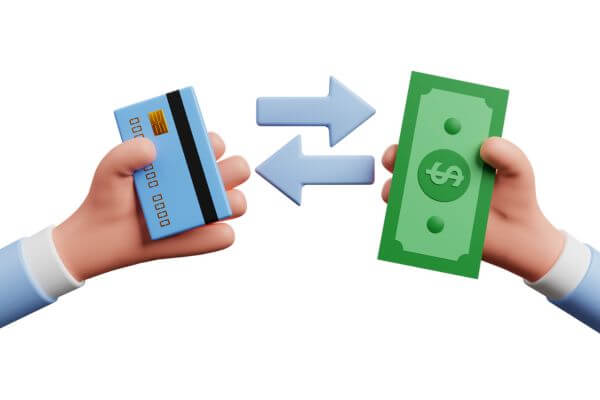 Cash App Borrow allows you to get a quick loan within seconds from the Cash App's main screen. Choose your loan amount, up to $200, select a repayment option, and voila! After reviewing the terms, hit "Borrow Instantly."
Your money pops up in your account right away.
However, remember that the feature is only available to a limited set of users currently. If you can't find it, you might need to wait until it's rolled out universally.
Learn where can I load my cash app card.
How does the repayment process work for Cash App loans?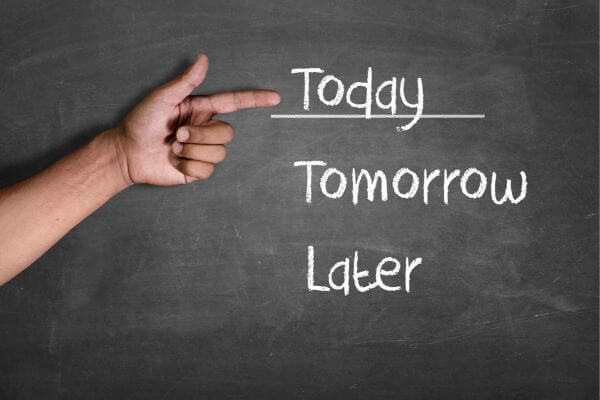 Settle your loan directly via the app, either automatically or manually.
Here are your options:
you can repay as you receive cash
make weekly payments,
or clear the entire amount at once.
Remember, early full payment has no penalty. Also, non-payment can lead to suspension from the Cash App.
Just, make sure you don't default!
Why don't I have Cash App Borrow Option?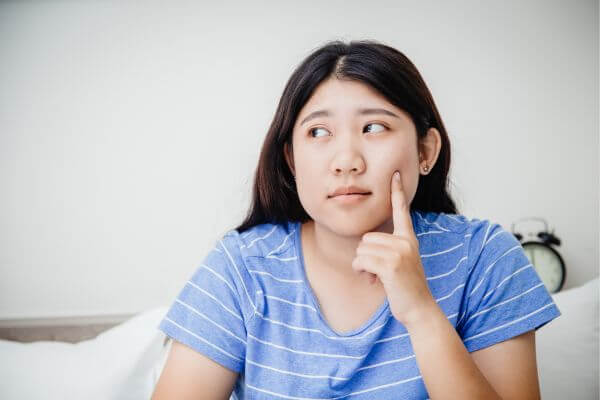 If you're scratching your head wondering why the Cash App 'Borrow' is not showing up, don't stress. There might be a few reasons behind its vanishing act.
Beta Status: Have patience! The borrow feature may not always be available as it's currently in beta testing.
Location Matters: Sometimes, it's all about where you live. Cash App Borrow isn't accessible in all US states.
Credit Stance: Your credit history could be denying you access. Poor credit or not meeting other Cash App requirements can keep the option hidden.
Usage Pattern: How often do you use Cash App? Regular users with frequent deposits are more likely to have the borrow feature.
Remember, unlocking Cash App's Borrow isn't fast or guaranteed, but being a frequent, responsible user might just tip the odds.
How to get the borrow feature on cash app?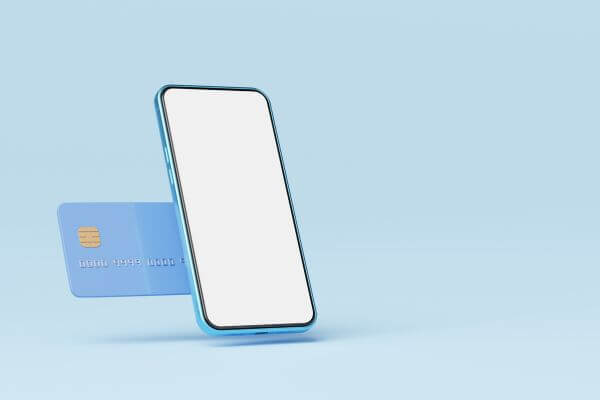 When the feature is available, you'll be able to request a loan through the app. For most users, it may be based on the state you reside as to whether the borrowing feature is available.
To get the borrow feature on Cash App, you first need to unlock it on your account. Here's how to do it:
Begin by opening Cash App and logging in to your account.
Navigate to the "Money" tab located at the bottom left of your screen.
Click on the button labeled "Unlock" which will lead you to the borrow feature.
Tap on "Continue" to unlock the feature.
In the event that you can't find this option, it's possible that this feature is not accessible for your account currently.
Eligibility Criteria for Borrow on Cash App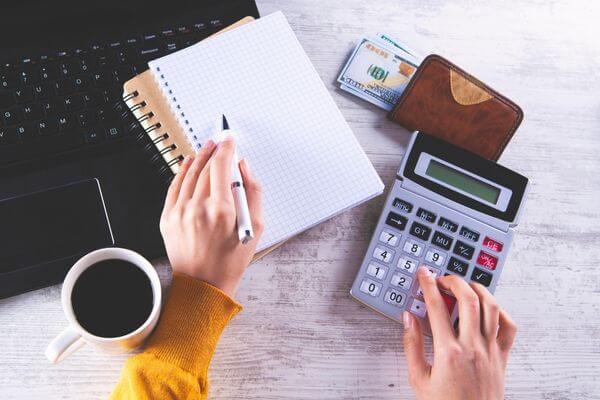 Cash App Borrow is a feature that allows eligible users to borrow money directly from the app itself.
However, to be eligible, you must meet certain criteria set by Cash App, which is not widely known.
So, here are the general guidelines most lenders use to determine loan eligibility:
Are you over 18 years old?
Are you a United States resident?
Do you have a valid bank account and a debit card?
Are you a regular and frequent user of the app to possibly boost your chances of accessing the "Borrow" feature?
What is your credit score and past credit history?
Do you utilize the direct deposit feature with Cash App?
What state do you reside in?
Have you repaid your previous Cash App loans on time?
Please note that the exact requirements might vary, with some users reporting that a credit check is not always required and others suggesting that regular, substantial deposits might be necessary.
Cash App Borrow States
However, the eligibility to borrow also depends on the state you live in, as the Cash App Borrow feature is not available in all states.
So, you got to be living in certain states.
Consequently, the Cash App Borrow Loan Agreement does not specify in which states you must reside to be eligible for a loan.
However, these states have additional state notices, so the assumption is Cash App Borrow is likely in these states (and subject to change):
California
Florida
Iowa
Kansas
Massachusetts
Missouri
New Jersey
New York
Ohio
Rhode Island
South Dakota
Utah
Vermont
Washington
Wisconsin
This doesn't guarantee instant access, though.
Cash App will send an invite for you to use the feature. So, keep an eye on your Cash App interface.
How often can you borrow from Cash app?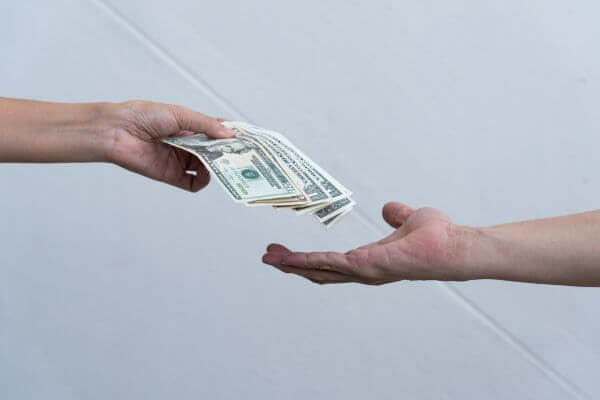 The frequency of borrowing from Cash App isn't explicitly stated due to the novelty and selective availability of the feature.
However, it is essential to acknowledge that Cash App offers short-term loans, which must be paid back in full within four weeks. Therefore, the allowance for another loan likely depends on whether the borrower has successfully repaid their previous loan within the stipulated time frame.
Therefore, it is advisable for borrowers to prioritize prompt repayment and maintain responsible borrowing habits to avoid falling into a debt cycle.
While this might suggest that the borrowing cycle could potentially be monthly, specific details about the frequency of borrowing have not been openly advertised by Cash App.
Is it safe to use Cash App for borrowing money?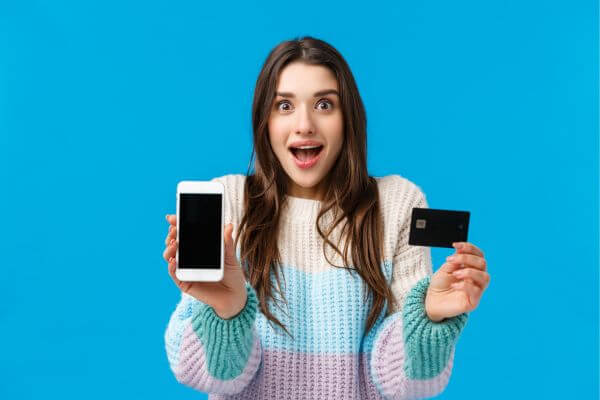 Cash App is a secure mobile app that lets you borrow a quick buck when you're facing financial hurdles. It works like a digital buddy who lends you money and expects you to pay it back in due time.
The true beauty of Cash App is how it values your security. It works with approved lenders and employs advanced safety measures to protect your data as seriously as a hawk guarding its nest.
It allows for convenient money transfers.
Do bear in mind though, your credit history plays a role in securing this loan.
Remember, always research and consider all your options before entering a financial contract (even with your digital buddy!).
How to increase cash app borrow limit?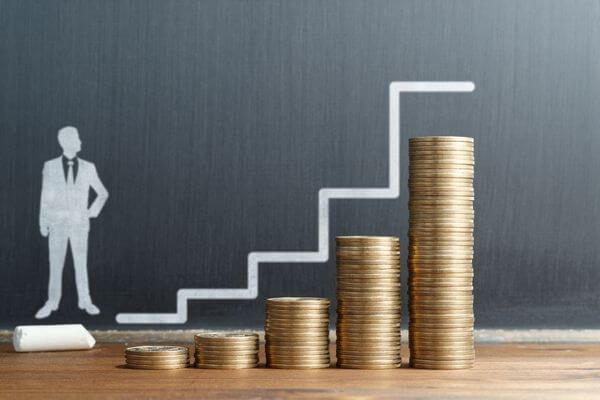 Increasing your Cash App borrowing limit involves actively using the loan features within the app and repaying smaller loans promptly.
Here's how you can achieve this:
If your current borrowing limit is small (for example, $20), borrow that amount and make sure to repay it immediately.
Note from user experiences shared on platforms like Reddit, your limit may not increase if you repay your loan early. To potentially raise your limit, let your loan automatically repay when it is due. However, this might not be the same for everyone.
After you have repaid the loan, when you borrow again, you should notice a slight increase in your borrowing limit for the next loan.
Keep in mind, not everyone will be eligible for increasing their Cash App borrowing limit.
Eligibility and limit increases strongly depend on individual financial situations, borrowing history, and timely repayment abilities.
Nonetheless, by adhering to the principles of responsible borrowing, you can potentially increase your borrowing limit on Cash App.
What Do to If Cash App Borrow Ended?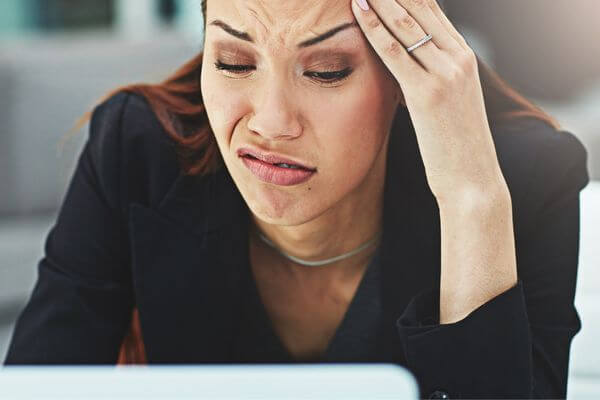 Despite offering an attractive short-term loan program, Cash App Borrow has been relatively silent about its operations, leading to confusion among users.
This may have happened because of failure to repay a previous loan.
So, before you jump into finding alternatives, remember to carefully consider the costs and risks involved in borrowing money.
Despite its usefulness, if Cash App Borrow is inaccessible to you or has ended, here's what you can do:
Seek other cash advance apps: Numerous apps offer similar services, and might have lower fees.
Consider a credit card cash advance: While it bears a fee, of 3% it's lesser than Cash App's 5% fee.
Evaluate online lending options: Comparing cost and repayment terms can help you find a better deal.
Borrow from an emergency fund or family member: These are often the cheapest sources of short-term support.
With any financial decision, proper research and a thorough understanding of the terms can help you make an informed choice and avoid further financial distress.
How does Cash App compare to other borrowing apps?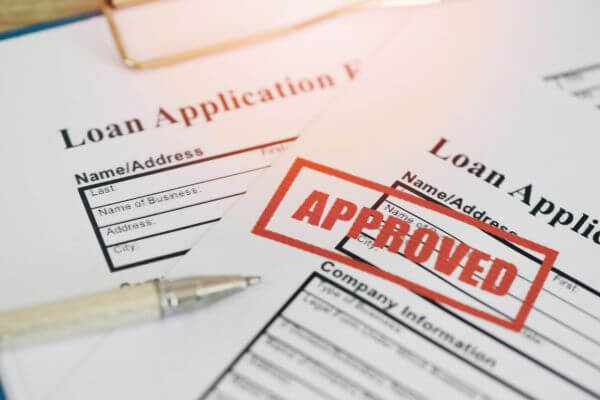 Cash App is a versatile player in the lending field, offering a blend of banking capabilities and micro-loans under one roof. It stands as a convenient alternative to traditional borrowing apps with its unique features and loan offer.
Top Cash App features include:
Peer-to-peer payments
Investments in stocks and Bitcoin
Bill payment through direct deposits
Short-term loan feature, "Borrow"
If the Cash App Borrow feature isn't accessible to you or doesn't suit your needs, there are numerous alternatives to consider.
| | | | |
| --- | --- | --- | --- |
| | Loan Amount | Fees | Repayment |
| Cash App | $20-$200 | 5% of the loan | 4 weeks |
| Credit Cards | depends on credit approval | View current rates/terms | According to terms |
| Upstart | $1000-50000 | varies | Agreed upon terms |
| LightStream | up to $50000 | view current rates/terms | Auto-pay is preferred |
In conclusion, Cash App offers an all-in-one platform that changes the game for borrowing apps. It may not be perfect, but it's a notable contender.
FAQ
Cash App Borrow Not Showing Up? Now You Know Why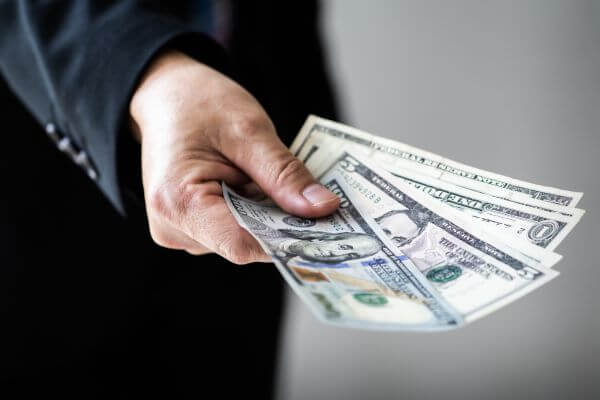 In conclusion, the Cash App Borrow feature can serve as a lifeline in times of financial need, offering short-term loans ranging from $20 to $200.
That being said, it's prudent to be mindful of the potential for debt to accumulate and to pay the loan before the grace period ends.
If you're not eligible or need a larger loan, other cash advance apps might provide a suitable alternative.
However, the process of borrowing from Cash App is also simple, making it a convenient choice for many.
Exercise caution, fully understanding the commitment you're entering into and prioritizing financial responsibility to avoid the slippery slope of debt.
Remember, the money borrowed via Cash App should be repaid on time to use borrow feature continuously.