With the Right Money Mindset, Go from Broke to Rich
This post may contain affiliate links, which helps us to continue providing relevant content and we receive a small commission at no cost to you. As an Amazon Associate, I earn from qualifying purchases. Please read the full disclosure here.
---
The mind is a powerful thing.
Yet, as humans, we take for granted everything the brain is capable of doing. Many of the brain functions happen automatically without any instruction from us. (Which in reality is a really cool thing.)
However, the mind is capable of listening to how the feelings of the person and reacts according.
Have you considered how your current money mindset is holding you back from the life you want to life?
Too often, we are focused on the broke mindset and put the rich mindset as unreachable. But, we are going to bunk that myth and show you how to change your money mindset.
Recently, I was introduced to the work of neuroscientists that prove your brain and the outcome is controlled by thoughts. It is quite fascinating in the fact that positive or negative thoughts can completely change the outcome of many things in our lives. That is some research you can dig into later.
Today, we are going to focus on money and your mindset.
Money mindset will help you move from scarcity to abundance.
Living paycheck to paycheck to building wealth. Ultimately having less stress around money and reaching financial freedom.
Just from your mindset.
If you choose a negative (broke) mindset, then you will struggle to change your current money situation.
If you choose a positive (rich) mindset, then you set yourself up to reach your money goals.
Truly, the choice is yours… What money mindset do you want to have?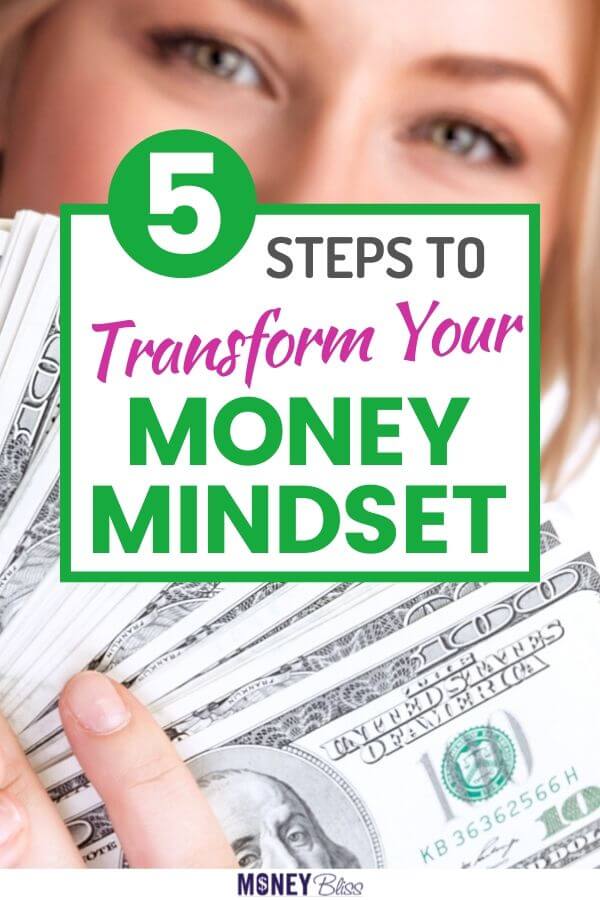 What is Money Mindset?
The definition of money mindset is your overall view of your personal finances and money. Your daily decisions are handled by the money mindset you have. All the big and little money decisions are a direct correlation to the money mindset.
Striving to achieve your money goals than the current money mindset you have will make or break your success.
The money mindset is defined by thoughts and actions both positive and negative. Your mind can control your destiny.
Thus, the saying… You can control your money or have your money control you. All comes down to your money mindset.
Personally, I prefer to stick with a positive money mindset. It helps me to stay focused on what we are trying to accomplish in life.
Where is your money mindset?
Why is Money Mindset Important?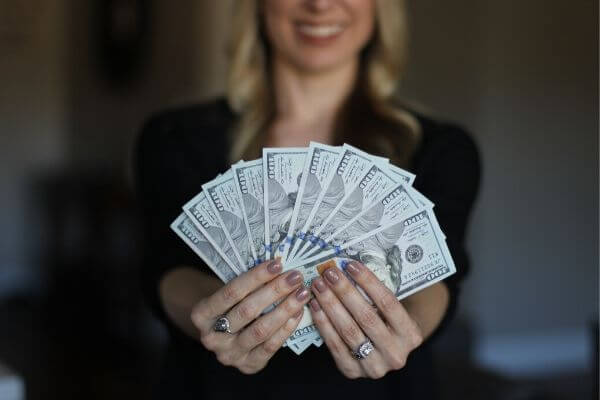 Money mindset is key to achieving success with money.
If you have a pity me attitude and I am horrible at money attitude, then that is what you start to believe and your brain makes all decisions based on the negative thoughts.
If you have positive feelings towards money, then you believe that you can reach your money goals and the sky is the limit in stopping you.
The benefits of money mindset are endless! The sky is the limit on what you want out of this life. You must figure out how money works in the life you want for your household.
Each day, each moment, you get to make the decision on your attitude and money mindset.
What do you choose?
Transform Your Money Mindset
The time has come to change your money story. Write a different path than your past and maybe even your parent's money choices.
It is okay to become different with how you touch, handle, save, and spend money. But, it all starts in one simple place – your mind.
If you are ready to change your money mindset, then keep on reading. If you're not, then bookmark this page and come back to it when you are ready. Even better, join our community to start thinking the same like-minded people and not most of society who doesn't save.
Let's get ready to re-write your money story starting now.
1. Let Go of Past Money Mistakes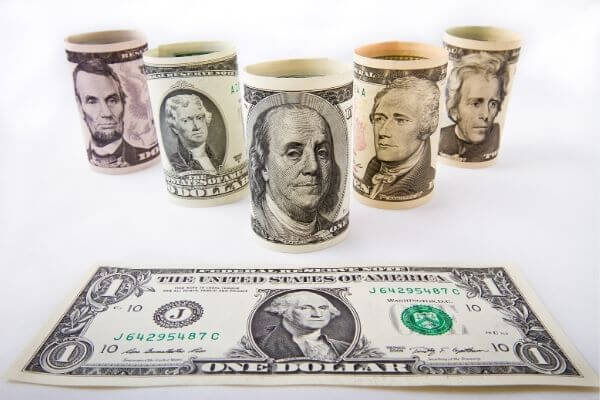 Whatever is holding you back, you must figure out what it is and move on from it.
Oh my… I could write for days about the money mistakes I made when I was young and even recently. There are things in my past I wished I could go back, erase, and do over; and repeat the whole process again. Unfortunately, that isn't how life works.
Once I accepted my financial failures in my past, I was able to move on from them. (Please re-read the previous sentence.)
Starting with a fresh perspective on money, for me, was a breath of fresh air.
It is time for you to do the same thing! Let go of your financial failures and start to move on. If you don't know where to start, go through our course for Struggling to FInancially Sound Money Bootcamp.
Action Steps:
Write a list of your financial failures. Discuss these with your spouse, friend, or accountability partner. Our course on Struggling to FInancially Sound Money Bootcamp will go more in depth on this.
What caused those financial failures? What did you learn from those financial failures?
Now, you have to LET IT GO in order to move forward!! Download this motivational quote. Post it on your fridge, on your mirror, in the car, change your Facebook picture – everywhere you can. Pinterest Fan – save it to your boards.
Lastly, start thinking ahead…What does your vision look like?
Today is a new day! It is time to look at your money in a new perspective. Stop reflecting on the past. Start looking at the new way you want to manage your money.
2. Eliminate Scarcity Mindset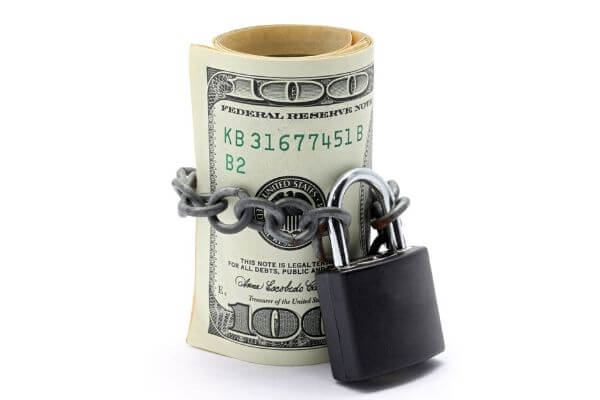 The scarcity mindset is believing there is never enough.
In your mind you presume, no matter what you do that there will never be enough.
When we were paying off debt, I felt like I always needed to buy things for the best sale because I needed to pinch every penny to make ends meet. However, I actually ended up spending more because of my scarcity mindset.
That feeling of there will never be enough.
With personal finances, a scarcity mindset can be detrimental to your long-term success with money.
However, in many cases, that is not true. There will always be enough; it may not be exactly what we want or like. But, your needs will be met.
The opposite of a scarcity mindset is an abundance mindset. In order to have a healthy relationship with money and move towards financial independence, then seeing your life and the things in your life through an abundance mindset will be a game changer.
Action Steps:
Stop the comparison trap with others. Be wary of lifestyle creep.
Limit media consumption to less than one hour for the next week.
Look for the positives hiding under the negative, difficult situation at hand.
All of these action steps will help you overcome the scarcity mindset. Push past being broke and move towards an abundance mindset.
3. Reflect Gratitude
Be thankful for what you do have. Look around and see what you have.
Show thanks!
An attitude of gratitude will always find the positive and bright side of the coin.
This is something that takes time to practice. It isn't something that will happen overnight.
Especially in tough situation, reflecting gratitude is the hardest thing to do. I get it. I'm not perfect at this one either. But, you and I will be better by choosing an attitude of gratitude.
Action Steps:
Write at least 10 things you are grateful for each day. Do this for at least 7 days – even better for 30 days
Open up your bank account. Be thankful for each and every penny. Don't look at the commas or the decimal points. Focus on each penny and show thanks.
Reflect on all of the good things that have gotten you where you are today.
It is the habit and pattern of adding a penny consistently that makes a person rich.
Remember all of those pennies add up!
4. Set Money Goals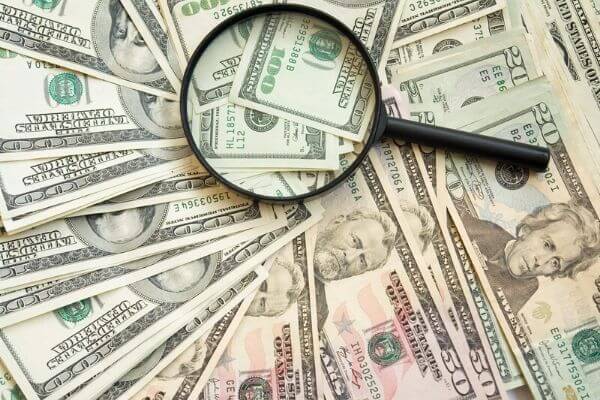 The first three steps are ways to transform the money mindset from negative to positive. Now, it is time to put that positive money mindset to work. What are you going to accomplish next?
In order to have a laser focused idea of what you want with money, setting money goals are important. Critical for long-term success.
It helps guide your money mindset in accomplishing something – specifically something that is aligned with your bigger life vision. You must know where you want to go in life in order to achieve it.
Action Steps:
Figure out your first money goal.
Decide the mini-steps needed to take to reach your money goal.
Make changes to your money mindset in order to reach your money goal.
Once you reach your money goal, come back and set a new money goal.
For us, we decided to pay off our debt in one year. We needed a change in our money mindset to make that happen. That took dedication and perseverance, but we were in the right money mindset because it was something we truly wanted to accomplish in order to move to the next phase of our lives.
Money goals help your money mindset stay on track with what you want (and not society).
Related Reading: Avoid the Trap of Lifestyle Creep and Reach Financial Freedom
5. I Got This Attitude
This last one is something I say to my kids daily at school drop-off – "you got this!"
In our negatively minded society, it is a good reminder that YOU GOT THIS. You can overcome this. This season of life isn't going to dominate your life forever.
This money mindset attitude is just that an attitude. A belief that anything is possible if you just put your money mindset to it.
You got this!
Action Steps:
Put little reminders in those places where you need a pick me up reminder of "YOU GOT THIS"
Surround yourself with people who believe in you and support your decisions.
Use your gratitude journal to help reflect on all of the positives in your life.
Just remember… you are worthy. You have a purpose. Don't let society pull you down. Stay above and on your guard. You got this!
Money Mindset Books
Learn the 10 secrets to gaining personal and financial freedom for you and your family, from two top marketing experts and entrepreneurs. Start to redefine what is possible in your life!
This book will help you build confidence, shift your mindset, and learn the tools to take control of your life and start on a path toward your own definition of freedom.
Photo Credit: www.amazon.com
This is the #1 personal finance book I recommend all the time.
It is simple enough for anyone to comprehend. Plus, life changing for anyone's personal finance situation.
Photo Credit: www.amazon.com
This book is life changing. You can accomplish things in a much shorter time if you put your mind to it. Works for me, so I know it will help you.
Photo Credit: www.amazon.com
This is an old classic personal finance book. While, yes, some of it is outdated. There are some sections that are timeless. If you are trying to break out of living paycheck to paycheck, getting out of debt, and changing your family's history with money, then you need to read this book for a change in money mindset.
Photo Credit: www.amazon.com
Be prepared for what it takes to become set for life. There is more to life than money and you need to learn your dream. But, it all starts with your mindset.
Are You Ready to Change Your Money Mindset?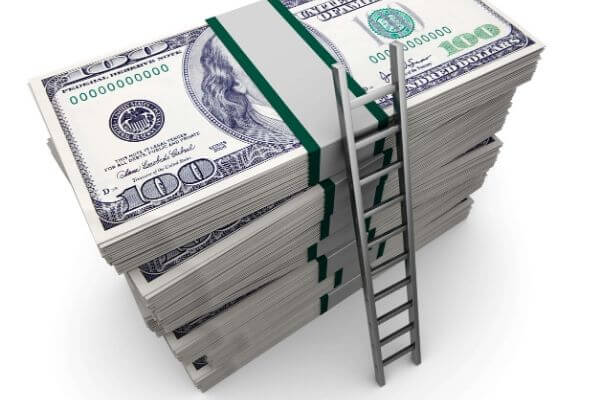 Seriously, are you ready to change?
In all honesty, by changing your money mindset, you are likely to start looking at the whole world in a positive light.
That is what happened to me when I consciously make an effort to stay positive. And let me tell you, negativity drives me crazy. It is like fingernails on a chalkboard. I choose positivity.
Are you ready to join me and transform your money situation?
All it takes is willing to change. Then, paying off debt can happen, saving more money is a reality, living the life you want can be your life. All it takes is willingness.
To help you change your money mindset and figure out where to go, makes sure to check out our Money Bliss Steps to Financial Freedom. Build a foundation and set your trajectory with a positive money mindset.