This post may contain affiliate links, which helps us to continue providing relevant content and we receive a small commission at no cost to you. Please read the full disclosure here.
---
The mind is a powerful thing.
Yet, as humans, we take for granted everything the brain is capable of doing. Many of the brain functions happen automatically without any instruction from us. (Which in reality is a really cool thing.)
However, the mind is capable of listening to how the feelings of the person and reacts according.
Have you considered how your current money mindset is holding you back from the life you want to life?
Too often, we are focused on the broke mindset and put the rich mindset as unreachable. But, we are going to bunk that myth and show you how to change your money mindset.
Recently, I was introduced to the work of neuroscientists that prove your brain and the outcome is controlled by thoughts. It is quite fascinating in the fact that positive or negative thoughts can completely change the outcome of many things in our lives. That is some research you can dig into later.
Today, we are going to focus on money and your mindset.
Money mindset will help you move from scarcity to abundance.
Living paycheck to paycheck to building wealth. Ultimately having less stress around money and reaching financial freedom.
Just from your mindset.
If you choose a negative (broke) mindset, then you will struggle to change your current money situation.
If you choose a positive (rich) mindset, then you set yourself up to reach your money goals.
Truly, the choice is yours… What money mindset do you want to have?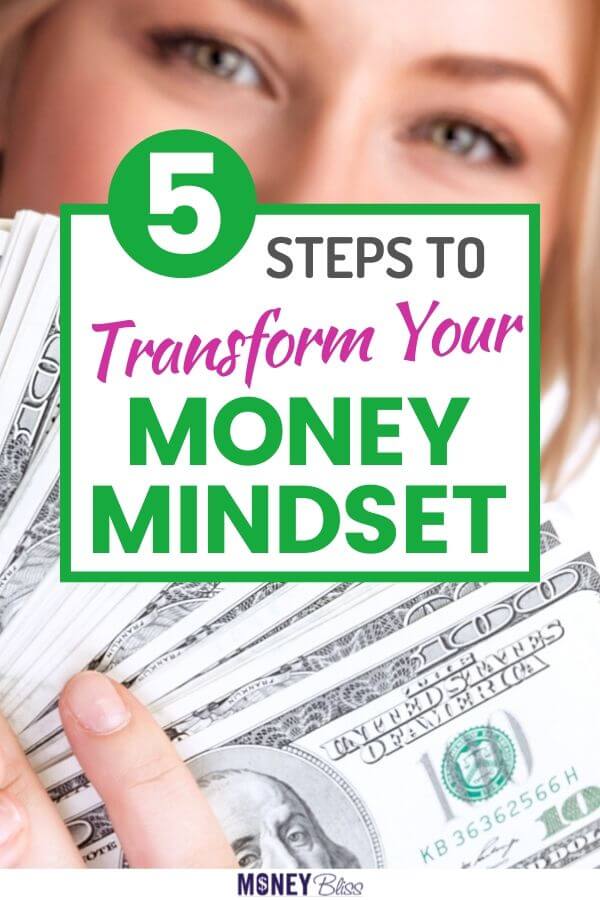 What is Money Mindset?
The definition of money mindset is your overall view of your personal finances and money. Your daily decisions are handled by the money mindset you have. All the big and little money decisions are a direct correlation to the money mindset.
Striving to achieve your money goals than the current money mindset you have will make or break your success.
The money mindset is defined by thoughts and actions both positive and negative. Your mind can control your destiny.
Thus, the saying… You can control your money or have your money control you. All comes down to your money mindset.
Personally, I prefer to stick with a positive money mindset. It helps me to stay focused on what we are trying to accomplish in life.
Where is your money mindset?
SOLVE YOUR MONEY PROBLEMS
Why is Money Mindset Important?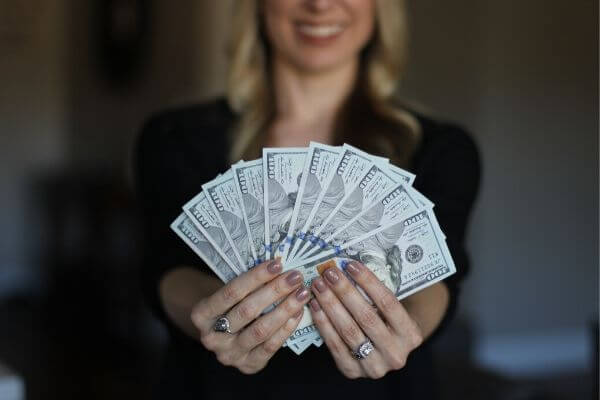 Money mindset is key to achieving success with money.
If you have a pity me attitude and I am horrible at money attitude, then that is what you start to believe and your brain makes all decisions based on the negative thoughts.
If you have positive feelings towards money, then you believe that you can reach your money goals and the sky is the limit in stopping you.
The benefits of money mindset are endless! The sky is the limits on what you want out of this life. You must figure out how money works in the life you want for your household.
Each day, each moment, you get to make the decision on your attitude and money mindset.
What do you choose?
Transform Your Money Mindset
The time has come to change your money story. Write a different path than your past and maybe even your parent's money choices.
It is okay to become different with how you touch, handle, save, and spend money. But, it all starts in one simple place – your mind.
If you are ready to change your money mindset, then keep on reading. If you're not, then bookmark this page and come back to it when you are ready. Even better, join our community to start thinking the same like-minded people and not most of society who doesn't save.
Let's get ready to re-write your money story starting now.
1. Let Go of Past Money Mistakes