53 Items Not to Buy at the Grocery Store
This post may contain affiliate links, which helps us to continue providing relevant content and we receive a small commission at no cost to you. As an Amazon Associate, I earn from qualifying purchases. Please read the full disclosure here.
---
Let's face it. Not everything sold in the stores is needed. There are plenty of "want" items as well as a lot of fluff. Many items sold in grocery stores today will wreck your grocery budget (and your health).
Below you will find fifty plus items not to buy at the grocery store.
I remember the first time I was attempting to lower my grocery budget. One item kept sticking out on my grocery receipt. It was soda. My work stopped offering soda to employees, so I had to start buying my own. Now, I don't remember exactly how much as was spending per week on soda (this was over 15 years ago now). But, I remember spending 25% of my grocery bill on soda. Huge money mistake!
Gulp.
Since that time, I have been conscious of how much I am spending on various "want" items at the grocery store. After being asked over and over, how do I spend so little on groceries, I realize it is because I simply don't buy certain items.
Thus, saving thousands of dollars each and every year.
This list includes items not to buy at the grocery store and what to buy at grocery store instead.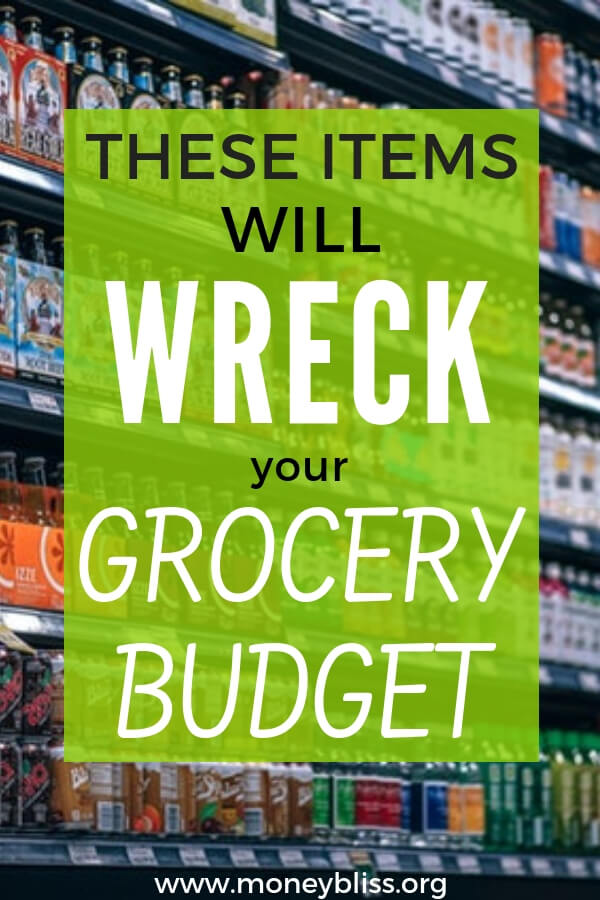 In 2017, my family of four (2 adults and 2 elementary kids) was feed for a grand total of $470/month. We tend to stay on a Whole30 / Paleo type of diet. According the USDA Food Plans, I should be spending $558 (thrifty plan) – $1,279 (liberal plan) per month on groceries!! Slight difference of $88 all the way up to $809 – almost double what we spend!
Please note, 25% of food is wasted in America. Read more here.
Related Resource: Strategies to Lower Grocery Budget. Easy. Quick. Simple.
When creating this list, here are some guidelines on determining the items that will wreck your grocery budget:
Lower Priced Alternative
Sheer Convenience
Surgeon General Warning
Fulfill Overall Healthy Eating Habits
Now, this list is meant to guide the staples in your home. Thus, meaning the items below should not be in your cart of a weekly basis. If so, they will wreck your grocery budget.
Also, to balance out the list I included what to buy at grocery store instead. That way you save money on groceries in the long run.
Learn how to save money on groceries!
So now to the list in no particular order…
Items Not to Buy at the Grocery Store:
These are the exact grocery items you can to be careful not to buy when you head to the store or buy online for grocery pickup.
1. Bottled Water
There are so many ways to cut down on the need for bottled water. If you don't like tap water, invest in a filtration system. Like this one. This is the one we like the most.
Pick up your favorite reusable water bottles (our two favorite brands are this and that). Plus help the environment.
2. Out of Season Produce
This will wreck your grocery budget more than any other thing. Seriously, shop in season. Here is a stock-up price list to help you. Download your copy. Also, by forcing yourself to shop in season produce, you experience a wider array of fruits and vegetables.
3. Paper Towels
Um, hello. You are trading your money for paper towels. Would you clean up those spills with $1 bills? How about $20 bills? Probably not. Invest in quality kitchen towels and washcloths.
Washing them once a week is cheaper than paper towels. Plus you are helping the environment.
4. Bagged Salads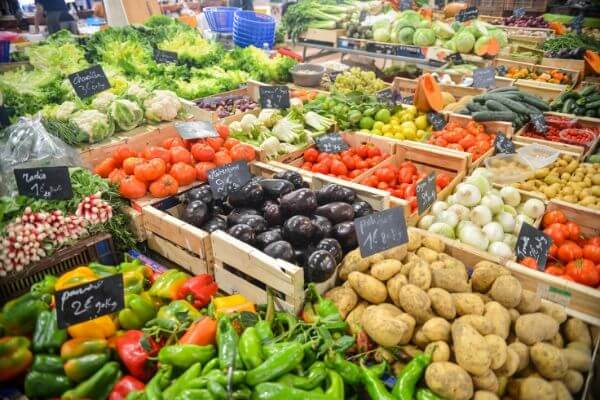 The price of bagged salads hurts! Pick up lettuce for $1 and make your own. Yes, the bagged salads are convenient. Is that convenience worth 400+% more expensive?!?! Here are a tool to make your own salad easier and not turn brown.
Bonus tip – Make your own salad dressing too! With these salad dressing shakers it a breeze to measure.
Related Post: Become a Pro at How to Meal Plan for a Month
5. Frozen Dinners
While frozen dinners make life easier, they come at a cost and high in sodium. Plus, the last frozen dinner I ate was AWFUL. I threw the whole thing in the trash. Spend a little time learning to freeze your own meals. This is a great resource for you. Honestly, I couldn't make it through a week without frozen meals. Learn the basics to meal planning here.
6. Cleaning Supplies
Walking through the cleaning supplies aisle is like a chemical overload on the senses. There are so many specific options for each type of cleaning area. The best cleaning supplies can be found with bleach and vinegar. Keep it simple. Don't be tempted to buy all of the expensive cleaning supplies. Stick with bleach. Looking for a more natural approach? I absolutely love these antibacterial microfiber cloths.
Still searching for a more natural non-toxic environment to a healthier, natural lifestyle? Life-N-Reflection has an in-depth guide on How to Clean with Essential Oils.
7. Jarred Baby Food
Buying jarred baby food is completely for convenience. It makes life simpler. However, it comes at a cost. One jar or pouch ranges from fifty cents up to $2.00. One alternative is to blend up your dinner for baby with this (yes, the initial cost is a lot to swallow, but it is the #1 used kitchen appliance in our house). The added benefit is baby gets used to more flavors.
Another alternative is to make your own. The cost is VERY minimal and easy to do. Just make a big batch and freeze for later use. When mine were little and money was tight, I used this and this to get the job done. (hint: this season goes by fast)
8. Pint-sized Ice Cream
These pint-sized ice creams come at a premium cost. If temptation is the issue, then leave ice cream out of the cart completely. Buying ice cream by the half gallon is cost effective. Plus the store brands tastes just as good. Not convinced? Hold a taste taste when your favorite goes on sale.
Now, here are 20 simple tips to save money on groceries!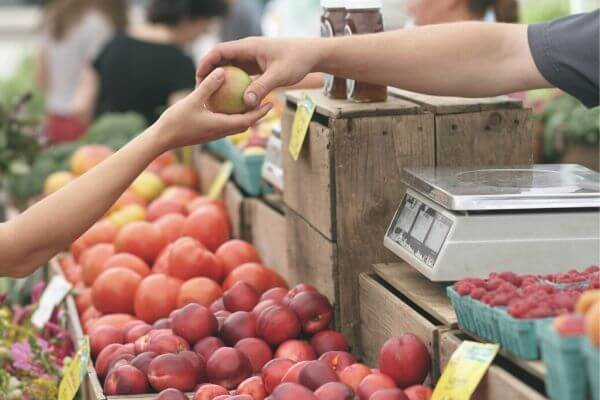 9. Packaged Spices
Spices are expensive. Find a store that sells spices in bulk. It costs about a quarter to fill one jar of spices. Twenty-five cents compared to four dollars. That is very simple savings. Take it a step further and learn to blend your own favorite spices like taco seasoning or ranch seasoning or chili seasoning. Get a matching spice jars here – and they make cooking just so much more fun guaranteed!
If you need inspiration on making your own spices, enjoy making your own Mexican seasoning.
10. Boxed Baking Mixes
The price of the basic ingredients to make cookies, brownies, pancakes, or muffins is minimal. Yes, the baking mixes are convenient and look delicious on the package. But, it is worth breaking your grocery budget? If time is a factor, you can always prepackage your own for future uses. Plus, they can make pretty gifts, too.
11. Flushable Wipes
These things are wrecking havoc on people's pipes. As well as their sewer systems. Yet, people continue to buy them. Water treatment plants have pleaded with their residents to stop using flushable wipes. In case you were wondering, a sewer repair is one of the costliest home repairs at tens of thousands of dollars.
If all you want is that fresh shower feel, look into buying a bidet. In the end, you will save yourself tons of money or you can continue to flush money down the drain. Your choice.
12. Dryer Sheets
Dryer sheets used to be the staple in every household. But, not so much today. Dryer sheets are losing market share big time and may be off the shelves sooner.
The trend is dryer balls– these are the ones in my laundry room. They are reusable and the cost is a fraction of cost of dryer sheets. Plus they are great for sensitive skin and allergies.
Did you know grocery cost is the hardest for any family to overcome when making a budget?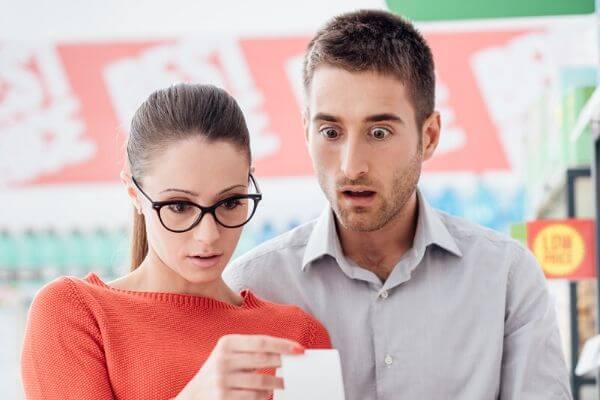 13. Canned Fruit
14. Soda
15. Prepacked Meals
16. Protein Bars
17. Potato Chips
18. Energy Drinks
19. Sour Cream
20. Juices (Shelf Stable)
Related Post: Top 10 Influential Frugal Living Tips with a Big Impact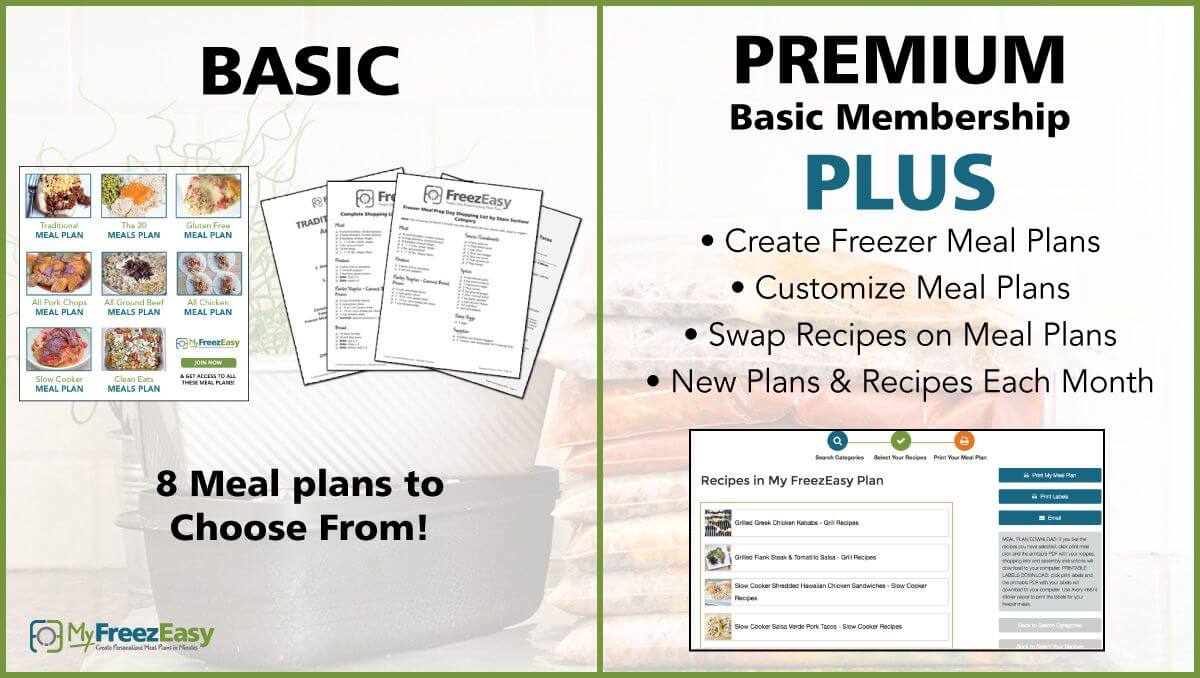 21. Individual Packages of Crackers / Cookies
22. Precut Fruits
23. Prepackaged Veggie Trays
24. Paper Plates & Plastic Cups
25. Salad Dressing (very simple and cheap to make your own)
26. Toys
27. Candy
28. Frozen Breakfast Items
29. Sports Drinks
30. Gum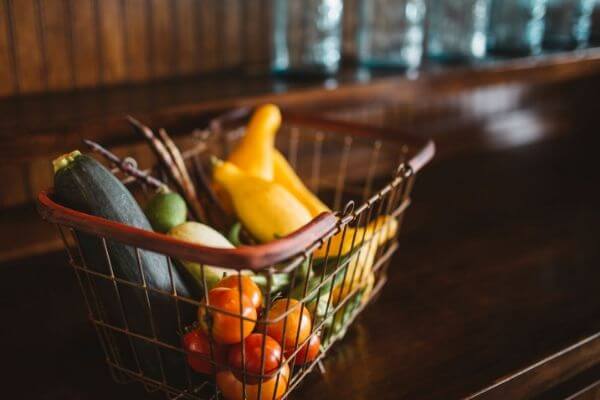 Related Post: Earn Money with Cash Back Apps for Groceries
31. Cookies
32. Magazines
33. Lottery tickets
34. Pastries
35. Refrigerated guacamole, hummus, and salsas
36. Greeting cards (the full priced ones at $5-6)
37. Deli Case
38. Frozen Meals
39. Kitchenware
40. Batteries (Buy in bulk)
41. Bottled Coffee or Tea
42. Croutons
43. Whipped Cream
44. Ready to Serve Pudding Cups
45. Gift and Party Supplies
46. Packaged Lunch Meals for kids
47. Impulse Purchases at Checkout
48. Rotating Seasonal Items (wait until after the holiday)
49. Air Fresheners
50. Prepacked Dinner Starters
51. Already Popped Popcorn
52. Cigarettes
53. Beer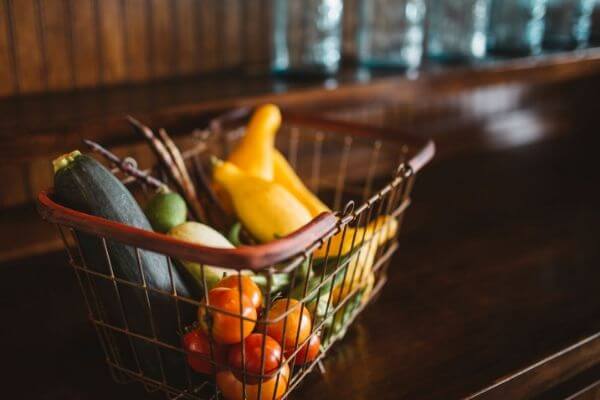 Related Post: Staying on Budget with Food Allergies
While I don't believe everyone will agree with this list, that is okay. This list is designed to help you lower your grocery budget. Focus on the main food groups first. For instance, meat, fruits, vegetables, dairy, and nuts. This list takes the old saying of shop the outside of the grocery store one step further
That concludes the list of 53 items not to buy at the grocery store.
Do some of these items find their way into my cart once in a while? Yes. That being said they are not staples in my house.
Also, many alternatives on what to buy at grocery store or online instead.
Do some of these items ever get in the grocery cart? Absolutely not. Those are a complete waste of money.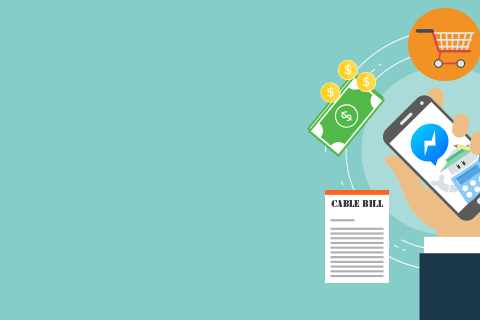 Now, here are 20 simple tips to save money on groceries!
Related Grocery Budget Posts: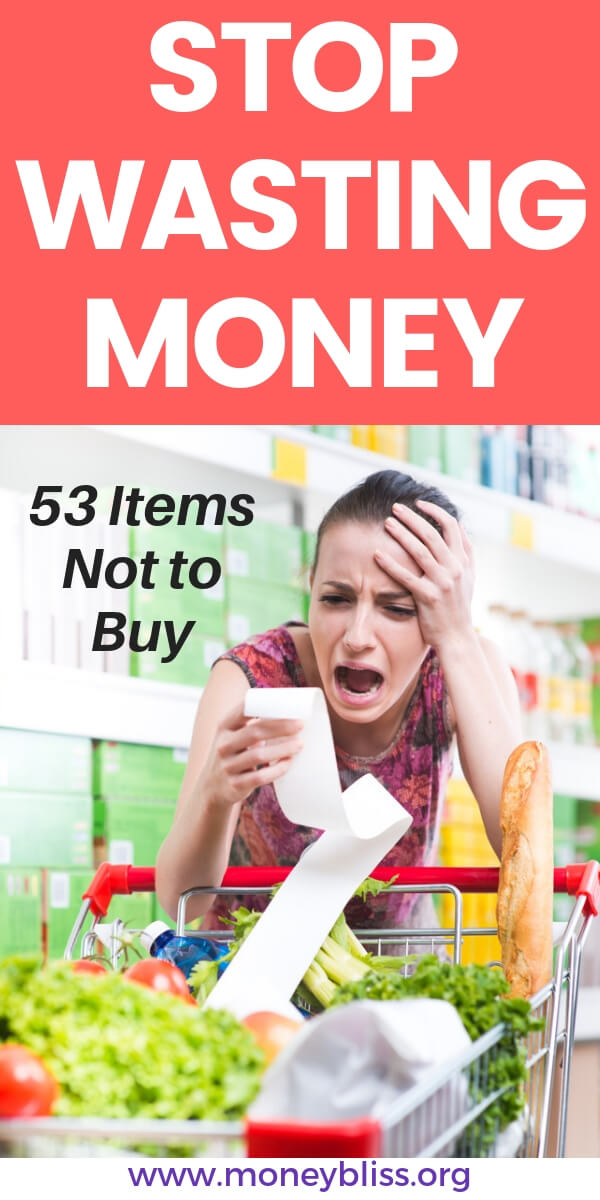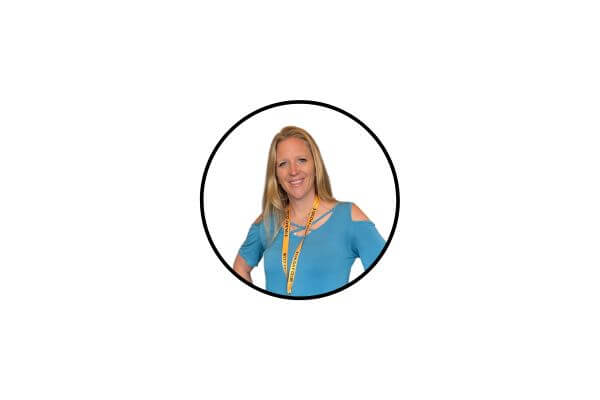 Did the post resonate with you?
More importantly, did I answer the questions you have about this topic? Let me know in the comments if I can help in some other way!
Your comments are not just welcomed; they're an integral part of our community. Let's continue the conversation and explore how these ideas align with your journey towards Money Bliss.