30 Best No Gift Christmas Ideas as in No Presents at Christmas
Inside: Does a no gift Christmas sound appealing to you? This guide has 30 unique and creative ideas for no gift Christmas gifts for your people. If you are like me and want to keep your budget real, you'll find something here!
It's that time of year again!
The season of giving and being together.
And you may be freaking out at the cost of having to buy gifts for everyone this year. With the financial instability happening around the world, you may want to explore the idea of a no gift Christmas.
We get it; shopping can be expensive, so here are some ideas on what not to give this holiday season.
Also, many of you may be like me and are overwhelmed by the number of materialistic items in your house. You prefer the minimalist lifestyle and the amount of stuff around Christmas makes you want to hyperventilate.
Whatever your reason for a no gift Christmas, you are in the right place.
You will learn how to address those caring friends and family about having a no gift Christmas as well as ideas to make Christmas still memorable.
Remember, make sure everyone is on board with the no gift rule before the big day.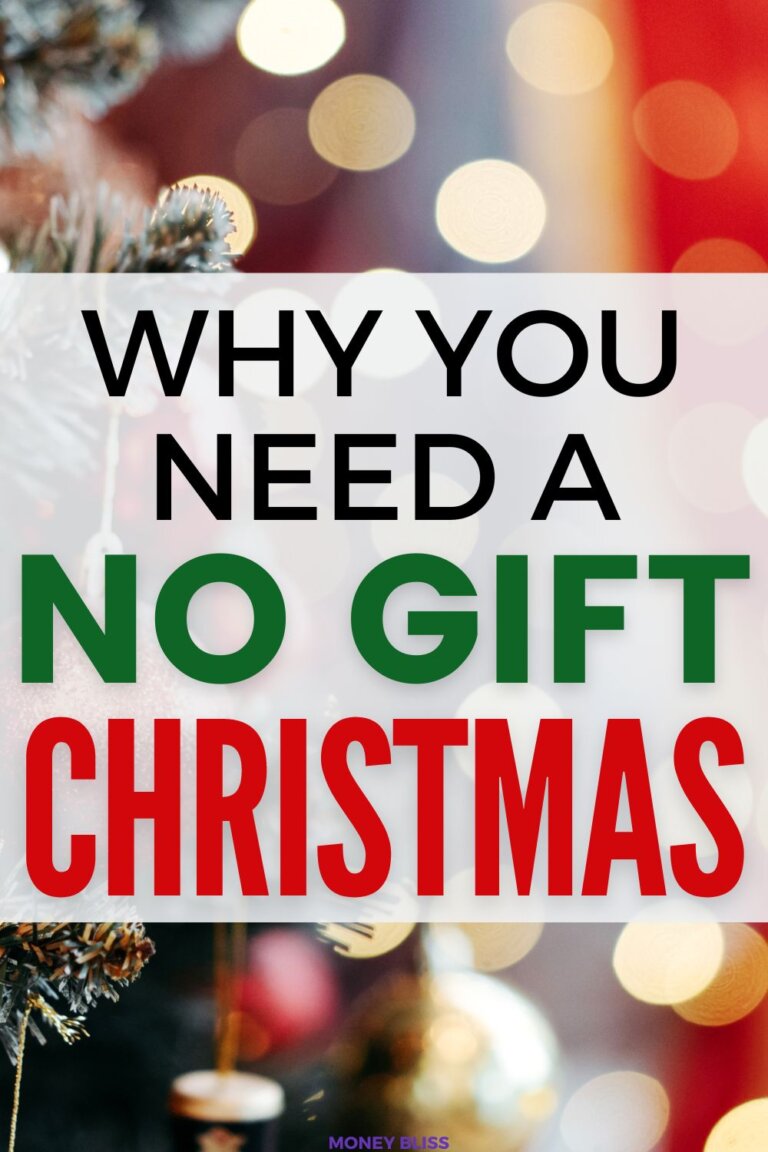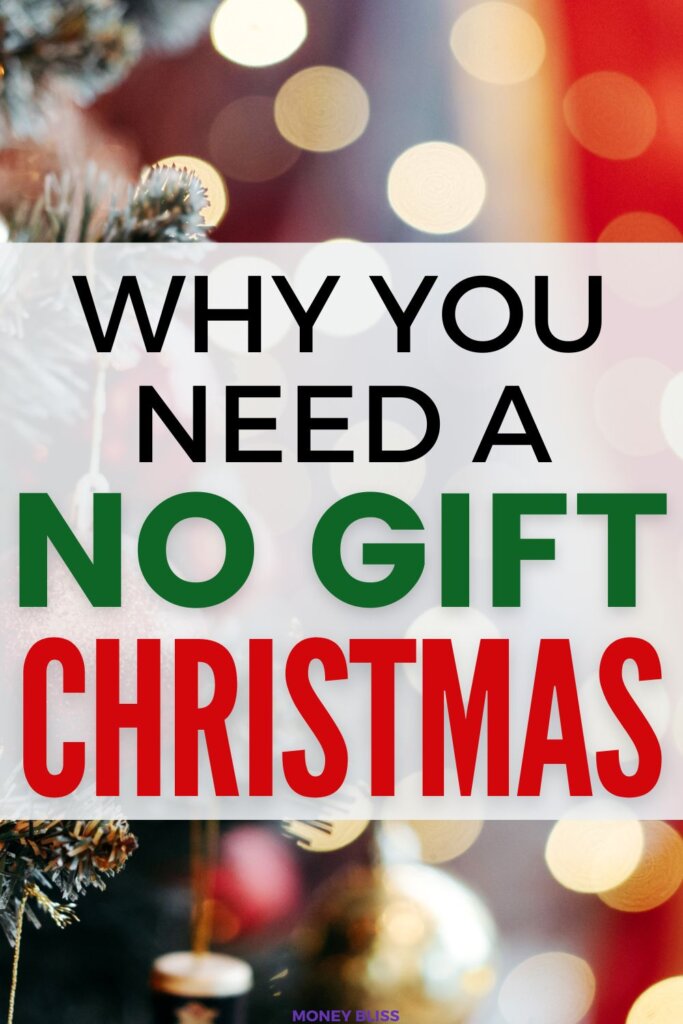 What Does a No-Gift Christmas Look Like?
A no-gift Christmas is a holiday season where gifts are not exchanged between family, friends, or neighbors.
This can be done for a variety of reasons, such as to save money, reduce waste, or focus on spending time with loved ones.
Oftentimes, parents choose to have a no-gift Christmas in order to raise well-rounded kids in a materialistic world. This can involve doing fun activities together instead of giving and receiving gifts.
This post may contain affiliate links, which helps us to continue providing relevant content and we receive a small commission at no cost to you. As an Amazon Associate, I earn from qualifying purchases. Please read the full disclosure here.
Why would someone want to give a no gift Christmas?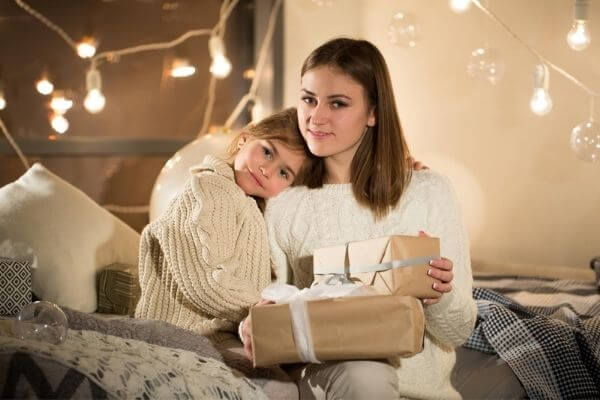 The goal of the no-gift Christmas is to focus on the birth of Christ and quality time with your family.
When we give gifts, it often takes away from that time as we are focused and stressed on all of the time it takes to find gifts, wrap them, and pay for them.
We are also teaching our kids that the best thing they can give is a material item. When we raise well-rounded kids in today's world, they will be better equipped to handle the challenges that come their way.
Additional Benefits Of A No Gift Christmas:
1. Saves money

2. Reduces stress

3. Simplifies the holiday season

4. Fosters more meaningful relationships

5. Fewer material possessions to clutter your home

6. Teaches kids the true meaning of Christmas

7. More time to enjoy the holiday season

8. Allows you to focus on what's truly important
Do I have to give gifts at Christmas?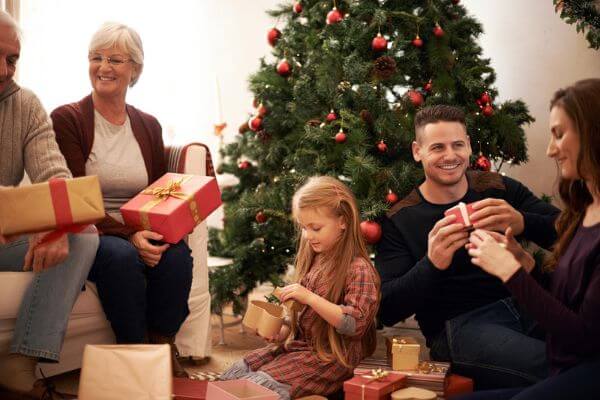 Christmas is a time of celebration and giving. However, the focus should not be on the gifts we give.
You do not have to give gifts at Christmas.
There I said. Does it take away the stress?
There are many different ways to celebrate Christmas without giving gifts. You can spend time with family and friends, volunteer, or give to a charity.
How can I get Christmas with no gifts?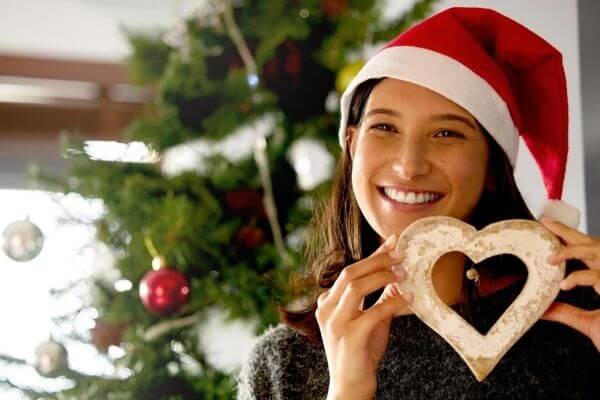 This may be harder to achieve because many people LOVE to give gifts and may not understand your wishes.
Just remember, Christmas is a time for family, friends, and giving. Consequently, not everyone celebrates Christmas by exchanging gifts.
Many families choose to celebrate the holiday season without giving any presents. So, let go of your guilt of a no gift Christmas.
What Can I Do Instead of Christmas Gifts?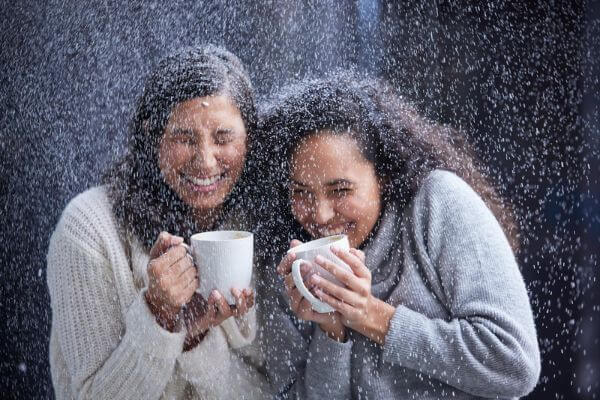 Okay, now you really want ideas on what to do instead of giving Christmas gifts. You love the idea of a no gift Christmas, but you feel guilty about not wrapping something up in a shiny package with a pretty bow.
It's just not the same without giving someone something. Here are some creative ways to show your appreciation without spending a lot of money.
We have come up with plenty of ideas and activities that will have you forgetting about your no gift Christmas.
1. Take a Family Vacation Instead of Exchanging Christmas Gifts
This is something our family LOVES to do!
What is more magical than hearing Christmas music while enjoying the warmth of the ocean?!?!
Talk to your family about taking a vacation instead of exchanging gifts. This can be a great way to spend time together and create memories that will last a lifetime.
You can rent a cabin in the mountains for Christmas is a great way to spend time with family without exchanging gifts.
Once you have decided on a destination, start looking for deals on hotels, flights, and activities. This will help you save money and make the trip more affordable for everyone involved.
Have fun! Enjoy your time together as a family and create lasting memories that you will all cherish forever.
What family Christmas gift ideas instead of gifts would you do?
2. Start New Holiday Traditions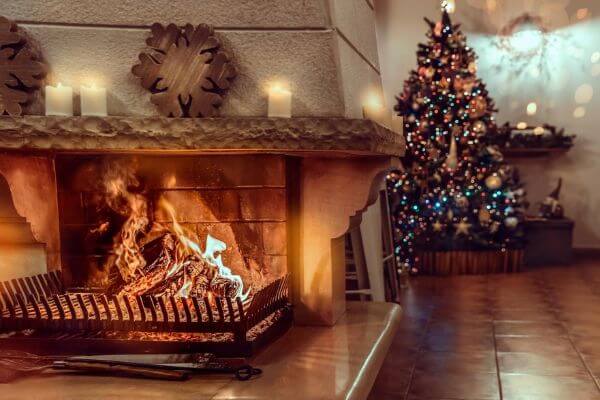 New traditions are meant to be enjoyed so make sure everyone involved is on board with the plan and excited about doing something new together. This is a fabulous distraction from why you are not exchanging presents this year.
Do some research on different holiday traditions from around the world and see if any of them interest you.
Brainstorm with your family or friends about what kind of new tradition you'd like to start and then make a plan for how to do it.
Here are great things to do on Christmas day to help you out. Have fun with it!
3. Switch to a Kids-only Christmas gift exchange
For some families, the idea of a kids-only Christmas gift exchange is a great way to simplify the holiday and focus on what's really important: spending time together. Others find it discriminatory or unfair to exclude adults from the fun.
Here are some pros and cons of having a kids-only Christmas gift exchange:
Pros of kids-only Christmas gift exchange:
Less expensive than buying gifts for everyone in the family.
Less stressful because there is no need to worry about what to get each person.
More fun because kids tend to have more imagination and energy when it comes to gift giving.
Teach children the value of giving without expecting anything in return.
However, there are some downsides as well:
Some adults may feel left out or excluded from the festivities.
• If not done carefully, it could create feelings of jealousy or envy among siblings who don't receive as many presents as others.
Mostly, it is kids who love receiving gifts, so let them treasure those years.
4. Draw Names for a Mini Gift Exchanges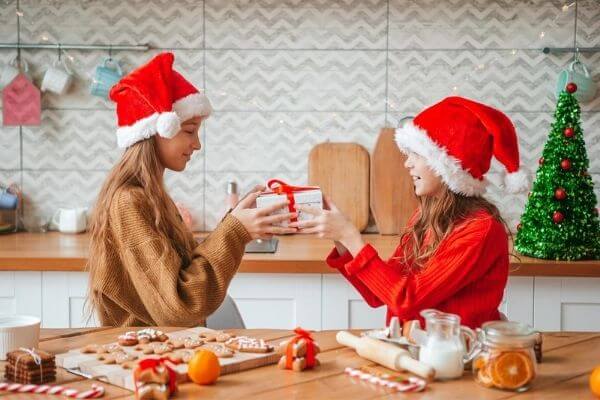 In a Draw Names gift exchange, each participant draws one name from a hat or bowl and becomes the recipient of the gift from that person. This is typically done as a Secret Santa exchange in which everyone is assigned a different person to buy a gift for.
Here are a few gift exchange rules to keep the gifts fair:
Gather your friends or family members who will be participating in the gift exchange.
Decide on a dollar amount that everyone is comfortable with spending on a gift.
Have everyone write down their name on a piece of paper and put it into a hat or bowl.
Have each person draw a name out of the hat or bowl and keep it secret from everyone else. This is the person whose name you will buy a gift for.
Shop for a thoughtful and budget-friendly gift for the person whose name you drew.
Wrap the gift to bring to the gift exchange party.
Or look into the rules of a Dirty Santa Gift Exchange for a round of laughter and fun.
5. Keep Your Christmas Budget Realistic
For many, you want a no gift Christmas to save money and not have the after-Christmas spending hangover.
Christmas can be a very expensive time, but it doesn't have to be.
By budgeting your spending, you can make sure that everyone in your family has an enjoyable experience. It's important to keep your Christmas budget realistic in order to ensure that you're able to give gifts that are truly worth receiving.
Here are more ideas to keep Christmas on a budget.
Ideas for no gift Christmas activities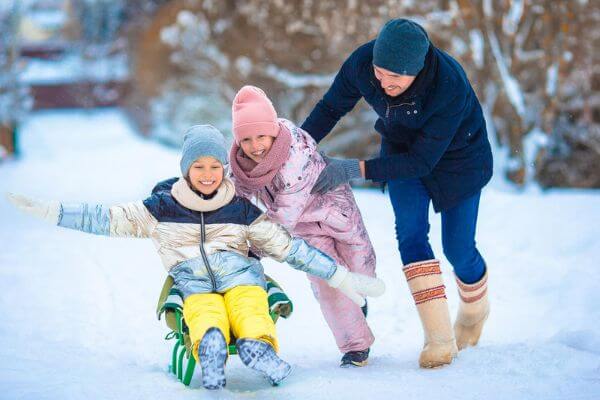 No gift does not mean no fun.
A lot of people are looking for a creative and inexpensive idea this Christmas season, so here is a list of ideas that you can do with your family, friends, and/or neighbors without having to spend a dime.
Most don't need inexpensive gifts for the woman who has everything, right?
Plan some festive games, bake holiday cookies together, or take a family walk to enjoy the holiday lights.
Get creative with your activities!
6. Have a potluck dinner party.
7. Go caroling around the neighborhood.
8. Or just sing holiday songs together.
9. Make homemade gifts for each other.
10. Play Christmas-themed games together.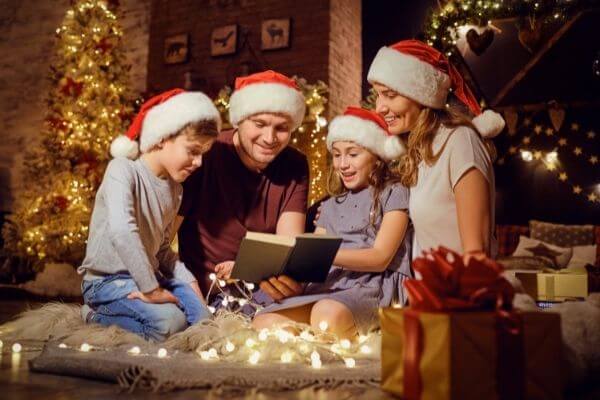 11. Go ice skating or sledding together.
12. Bake Christmas cookies or other holiday treats together.
13. Decorate the house or apartment together with holiday decorations.
14. Make homemade cards or decorations together as a family or with friends.
15. Plan a festive outdoor activity like an evening walk to look at Christmas lights together.
16. Give the gift of your time by volunteering together at a local charity or non-profit organization.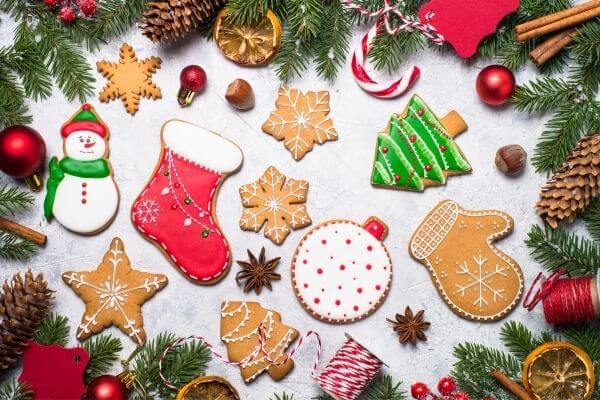 17. Give each other experiences instead of material things, like tickets to a show or a day at the spa.
18. Plan a fun day trip to somewhere nearby that everyone will enjoy.
19. Make gingerbread houses together.
20. Play festive games like charades or Pictionary. Play holiday-themed games together like charades or trivia.
21. Wrap presents for charity together instead of exchanging gifts amongst yourselves.
22. Donate money to a local charity in lieu of giving gifts.
Host a No Gift Christmas Party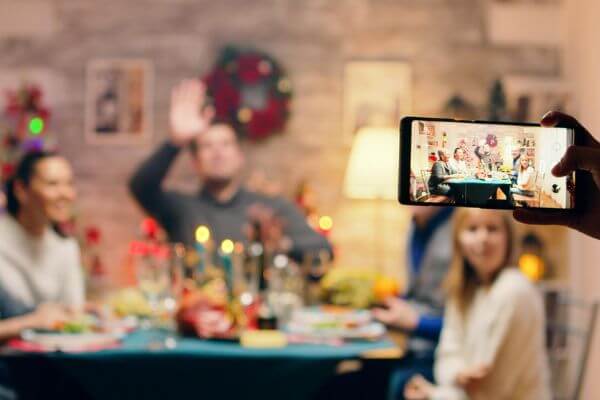 No one likes the pressure of having to buy presents for Christmas.
This is especially true if you are on a budget and can't afford to spend much money on gifts this year.
So, why not host a no gift Christmas party and invite all of your family, friends, and neighbors?
Here are some festive themes for you…
23. Have a potluck dinner party instead of exchanging gifts.
24. Play Secret Santa with a twist – instead of gifts, have everyone bring a food or drink item to share.
25. Make it a white elephant party – everyone brings an inexpensive, funny gift to exchange.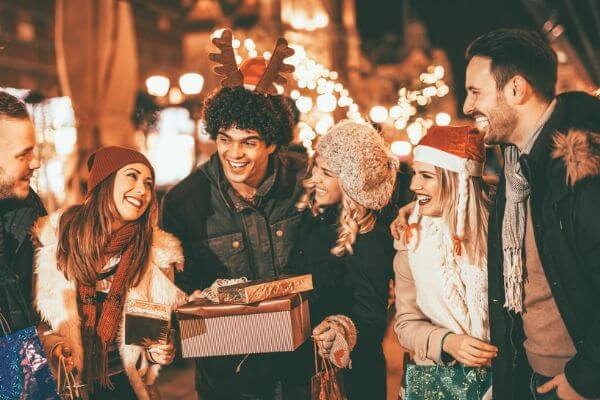 26. Have a game night – play some holiday-themed games or just your favorites. 1. Get together with friends and play board games
27. Do a holiday cookie exchange – everyone brings their favorite cookies to share (and maybe take them home).
28. Hold an ornament-making party – get creative and make your own unique Christmas decorations together.
29. Go caroling around the neighborhood or sing holiday songs at a local nursing home or hospital ward.
30. Collect donations for a local charity in able to enter your holiday party.
How can I make sure my no gift Christmas is still meaningful?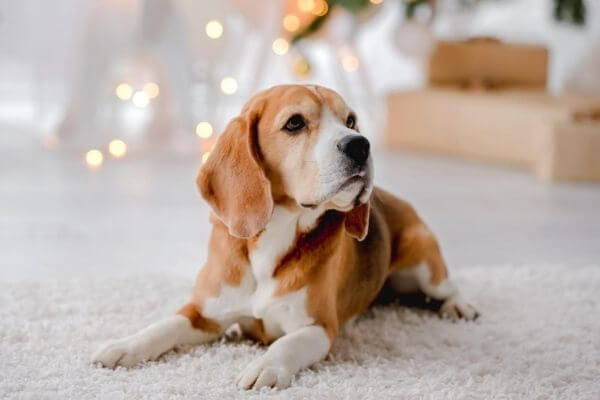 Family, friends, and neighbors. These are the people that we love most in our lives.
These are the people you want to make the holiday meaningful and special for. So, here are ways to make sure your decision on a no gift Christmas is understood.
1. Talk to your family and friends
Make sure you talk to everyone ahead of time about your decision to not exchange gifts. This way, everyone is on the same page and no one will be caught off guard or feel left out.
Not everyone gets a Christmas bonus!
2. Get creative with your gift-giving!
Instead of buying presents, try making something special for your loved ones. This could be anything from a homemade card or cake, to a heartfelt letter or poem.
3. Focus on spending quality time together.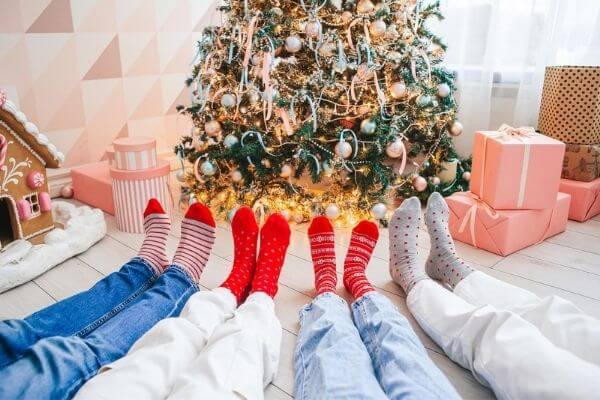 One of the best things about Christmas is being able to spend time with those you love most. Make sure to schedule some fun activities that everyone can enjoy – whether it's watching a festive movie, going for a winter walk, or simply sitting around chatting and laughing together.
4. Don't forget about the little things that make Christmas special.
Even without gifts, there are plenty of other ways to make the day feel magical – from decorating your home with twinkling lights and festive decorations to listening to Christmas carols and eating delicious holiday food!
Even a simple tradition like lighting candles or fondue. Pick one of these Christmas Bucket List activities to become your tradition.
5. Focus on the things that matter most to you.
It can be easy to lose focus on the things that matter most during the hustle and bustle of the holiday season. Instead of worrying about what to get your friends and family, focus on spending time together and enjoying each other's company.
Make sure to take some time to just relax and enjoy the season without any gifts.
How can I make sure my no gift Christmas is still fun?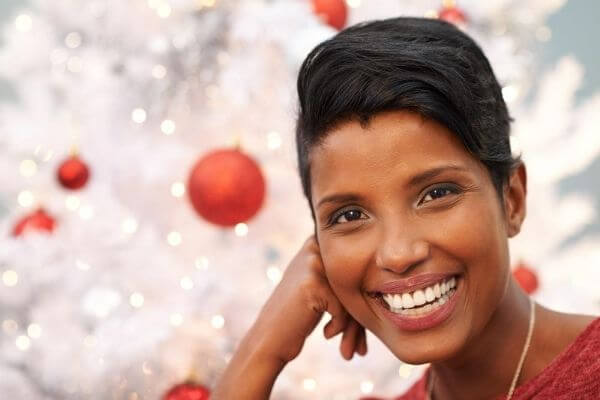 Christmas is a time of giving and spending time with loved ones.
However, for some people, the commercialism of Christmas has taken away from the true meaning of the holiday. If you are looking to have a no gift Christmas this year, there are ways to make sure it is still fun.
One way is to focus on the birth of Christ and spend quality time with your family. Focus on spending quality time together. This is what Christmas is really all about anyway! Enjoy each other's company and make some great memories.
Another way is to try not to give in to the temptation of buying toys and technology for children as they can often take away opportunities for them to learn and explore.
There are many other fun party ideas below, so try one of those instead!
How We Committed to A No-Gifts Christmas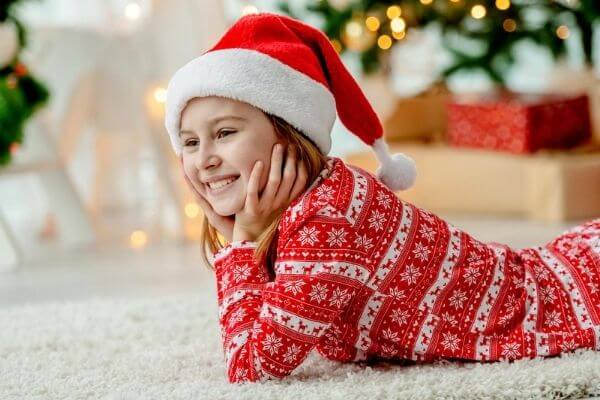 It all started when our kids were born. The first year our son napped two times before we finished opening a huge pile of presents (which by the way, most of them he never played with).
That is when we decided this was ridiculous.
It took many years for our friends and family to come on board with a no gift Christmas (and it is still something they don't like or really follow). But, there is less stuff cluttering our house. We share more experiences together.
And you know what? It was wonderful!
Not only does it save us money (always a bonus!), but it also allows us to really focus on what matters most during this holiday season: spending time with those we love.
If I do buy something, I focus on purchasing consumable gifts that will be used up.
How To Ask For No Holiday Gifts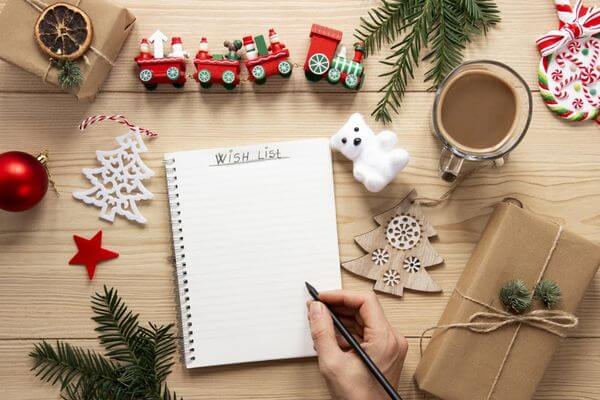 It can be difficult to know how to ask for no holiday gifts in a way that doesn't come across as rude or ungrateful.
Here are some tips on how to do it tactfully:
1. Explain your reasons for wanting to limit gifts.
Whether it's because you're trying to declutter your life or you want to focus on experiences rather than things, explain your reasoning behind wanting to limit gifts.
There is nothing wrong with explaining your why behind a no gift Christmas. Your answer will vary from mine. But, at the end of the day, we want the same thing.
For example, I don't think it's necessary to receive gifts every holiday. It can be stressful and it's generally not necessary. I would like to focus more on the holiday and spend time with my family and friends.
2. Suggest alternative gift ideas.
Giving someone a gift is a nice gesture, but sometimes you don't know what they might want. You could also give them a gift that represents you, like a handmade gift. If you don't know what to give someone, you could try asking them what they want.
Another idea is giving and receiving a gift is an experience that can be enjoyed by the giver and the receiver. It shows that someone cares about them and wants to spend time with them. It can also be a way to show appreciation. There are many different gift experiences that can be enjoyed. Here are great gift experience ideas.
If you still want your loved ones to show their appreciation, suggest alternative gift ideas such as making a donation in your name or giving a heartfelt card instead of material items. You could always try giving them something that they can use like a gift card or cash.
3. Be specific about what you don't want.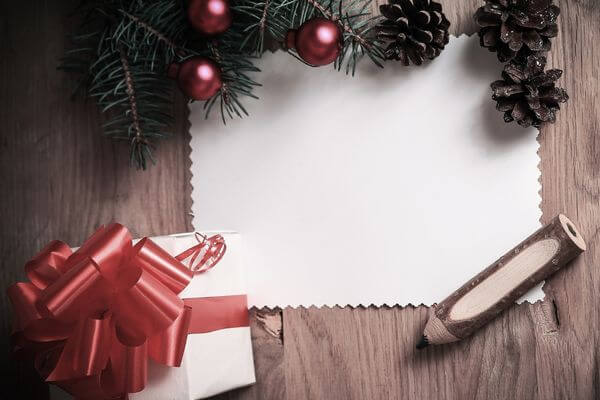 If there are certain types of gifts that you really don't want, be specific about them so that people know what not to get you.
For example, if you don't want any more clothes, make that clear. Our kids are growing so quickly and the grandparents always miss on size (like buying 4 years ago sizes), so we have been specific that gifting clothes is something we don't want.
4. Don't wait until the last minute to say something.
The sooner you let people know your wishes, the less likely they are to go out and buy something that you don't really want or need.
You could write a letter, but telling them in person is the better way to go. Either way, it's better to do it early than to wait until the last minute and risk running out of time or hurt feelings because gifts are already purchased.
The sooner you let people know your wishes, the less likely they are to go out and buy something that you don't really want or need.
This will help avoid any awkwardness or hurt feelings.
Christmas without Presents?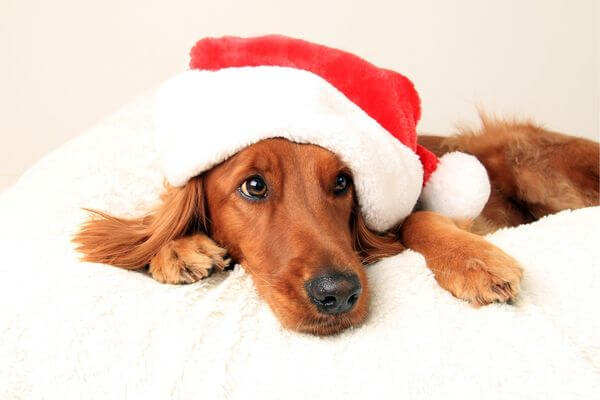 Christmas without presents is a thing and the gift of giving without the expectation of receiving something in return.
This can be done in a variety of ways, such as setting a budget for gifts or agreeing to only give experiences instead of physical items.
We have covered activities you can enjoy together as well as how to have that awkward conversation.
And if your family refuses to cooperate on the no gift Christmas you desire, then here are cheap Christmas gifts that won't break the bank and look fancy!
Shopping for kids specifically? Here are gift ideas under $10 for kids.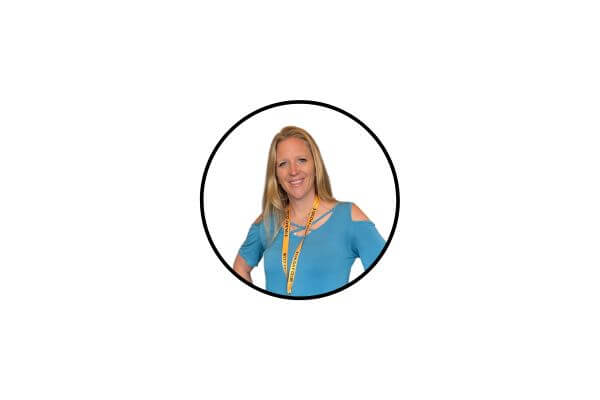 Did the post resonate with you?
More importantly, did I answer the questions you have about this topic? Let me know in the comments if I can help in some other way!
Your comments are not just welcomed; they're an integral part of our community. Let's continue the conversation and explore how these ideas align with your journey towards Money Bliss.