How to Shop for Clothes on a Budget
Inside: The ultimate guide to saving money when shopping for clothes on a budget. You can dress well when you learn how to save money on your fashionable frugal style.
Shopping for clothes. As women, we may love to shop. But, then, the guilt factor may take over for the price of clothing. Sometimes it can be sticker shock.
Or maybe you are paying off debt or trying to reach FIRE.
So, how can you have a trendy, stylish wardrobe without spending a fortune?
Can you learn how to be fashionable on a low budget?
Are you ready to learn how to shop for clothes on a budget?
And find cheap summer clothes on a budget fashion style?
Don't worry… it is much easier than you think!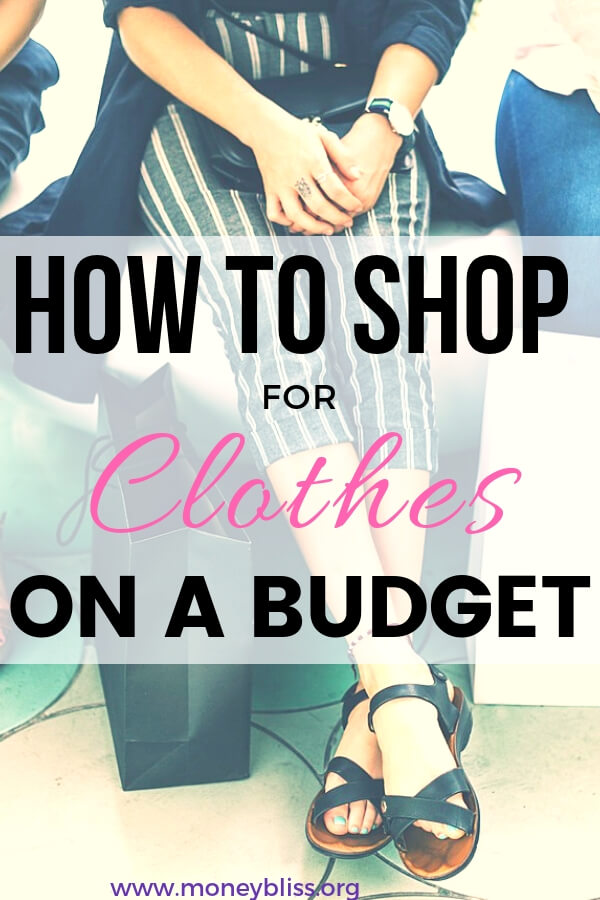 This post may contain affiliate links, which helps us to continue providing relevant content and we receive a small commission at no cost to you. As an Amazon Associate, I earn from qualifying purchases. Please read the full disclosure here.
My Back Story on Why I Shop for Clothes on a Budget
To be honest and fair…Once I had kids, I stopped buying clothes for myself. The kids were constantly outgrowing theirs. Plus mine would be covered in spit-up, paint, or dirt by the end of the day.
And clothes shopping on a budget while paying off debt was minimal, to say the least.
So, what was the point? Then, let's not even bring up the elephant in the room for most mamas (baby weight).
It wasn't until a friend of mine dropped by unexpectedly with a bag full of clothes she picked out just for me. She is the sweetest gal ever! I didn't even have to shop for clothes! I guess I was too afraid of tackling the store with a couple of toddlers in tow.
Off I went to try on each outfit she bought me. I felt like a million bucks! To this day…one of the loose-fitting tank tops is the #1 complemented piece of clothing I own – random people actually stop me to say they love it (and this is where I bought it.)
Key Tips for Shopping for Clothes on a Budget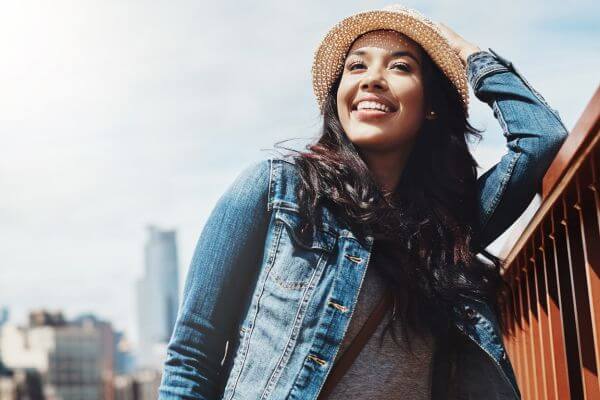 If you are ready to be fashionable on a low budget, there are a few money saving tips and tricks you need to learn first.
Overall, you want to spend less than 5% of your income on clothing. Personally, I think 2% is sufficient for a cute, stylish, and fashionable wardrobe.
Also, remember, the cheapest place to buy clothes, may not be the thrifty person's decision in the long run.
1. Need vs. Want
We were newlyweds and I came home from the mall. My sweet husband asked me what I bought. With pride, I showed him some of the best bargain deals I scored that day.
Score one for me – I saved some crazy money on these clothes. Then, he looked at me and asked, "Seriously, do you need 6 green shirts?" The funny part is I don't own any green shirts (and still don't to this day). Regardless, that statement stuck with me.
While I haven't gone to the full capsule wardrobe, I definitely paired down the number of outfits and pieces I own.
So, ask yourself is this a need or want. Remember, my green shirt story.
That one sentence made me learn how to save money while shopping for clothes. Want vs. Need.
Download our free Spending Wish List to help you discover a need vs. want.
2. Quality over Cheap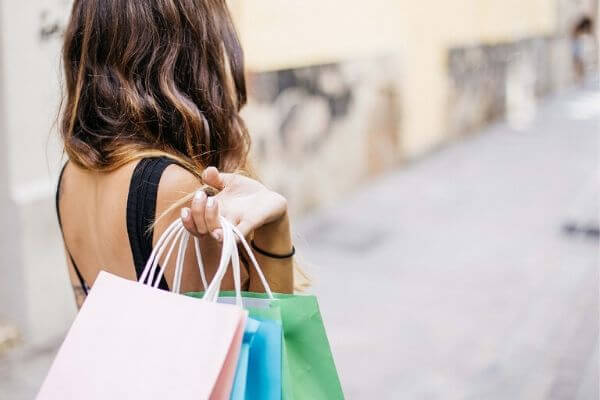 One big key to where to shop for clothes is to remember quality. There are times it is worth it to spend a few extra bucks on high-quality items.
Personally, I use a quick little math. Don't get too technical here or caught up in the math. It is rather simple to figure out.
Take the cost of the item divided by the number of times you would probably wear it.
For example, my favorite pair of jeans are $75. Since I typically wear those 4-5 times a week for let's say 20 weeks. It works out to 75-93 cents for each time I wear them in just one year.
Another example is my favorite summer dress was $45. I probably wear it 15 times per year (that probably isn't true – I probably wear it WAY more because I love it). It cost me $3 for every time I wear it in just one year. Now, it costs me pennies with how much I wear it.
Guess what? In those examples, I am happy to spend a little extra money because those clothes fit great and make me feel like a million bucks. #moneywellspent
This is one great lesson on how to save money while shopping for clothes on a budget.
On the flip side of my green shirt days, I would probably have bought something that was a great deal, but it may not have fit perfectly or I had something similar.
For this example, I scored a great deal from a well-known high-end retailer on a sweater for $20, and that season I wore it twice. Plus I decided to donate it because it wasn't my favorite. Then, it cost me $10 for each time worn. #facepalm
Related Reading: Does Being Frugal Mean you are Cheap?
3. Buy Cheap Clothes Online
Let's be real (again)… I love online shopping.
It makes things more convenient and easier all the way around. But, shopping for clothes online can sometimes be a challenge. So, find brands you like and learn to know their sizes.
Also, make sure you check out the return policy. Some of my favorite places have a flexible return policy and that right there makes life so much easier.
Quick Side Note: I have found shopping online at Amazon online shopping clothes has been an AMAZING experience! Many of my new fav finds!
4. Time of Year to Shop for Clothes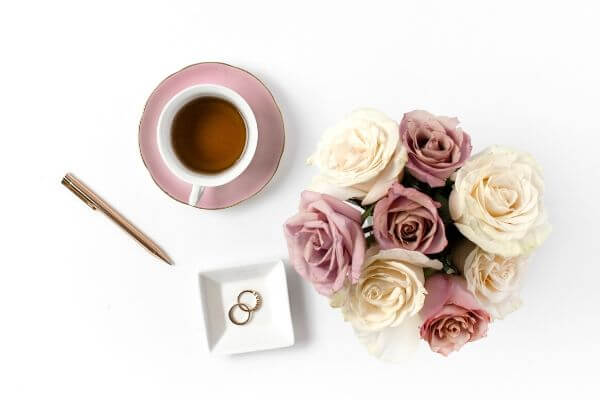 Shop at the end of the season to get the best bang for your buck.
For instance, shop for cheap summer clothes towards the end of the fall. Then, start shopping for winter items around January or February.
Just make sure it isn't so trendy that it will be out of style. Yes, you will have to wait longer to wear it, but it can save money when shopping for clothes on a budget.
Hint…Shop the Nordstrom anniversary sale dates!
5. Stick with Classics with a Little Flair
I truly hated this statement when I was a teenager. My mom always said, "that is a classic look." I didn't want classic, I wanted to be fashionable.
This is how to be fashionable on a low budget… stick with the basic classic standards and then, layer on the trendy, fashionable clothes that can go in and out of style without breaking the budget.
As discussed in tip #2, go with quality on the "classic" pieces and cheap on the "trendy" items.
That is how to dress classy on a budget.
6. Know Your Price Point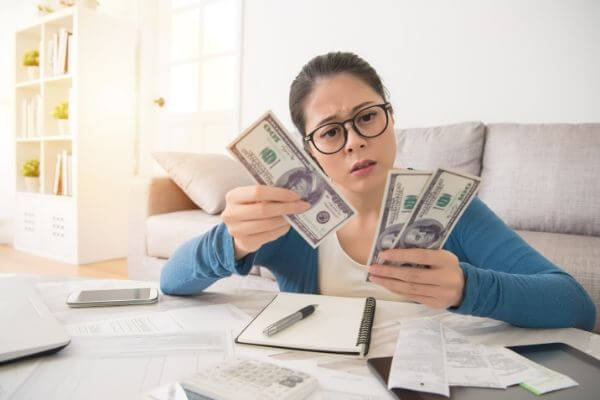 What are you willing to spend on clothes?
To be successful in shopping for clothes on a budget, you must decide how much you are willing to pay for items before you start shopping.
Everyone's budget, ability to spend money, and desire to live a frugal lifestyle are different. So, you must decide what works for you.
Some price point examples I use for adult clothes shopping:
Tennis Shoes: Under $50
Women's Jeans: No more than $100
T-shirts / Tank Tops – Under $15
Sweatshirts – $30
Socks – $1 per pair
This is especially true for kid's clothing!! They are constantly outgrowing their stuff. While I prefer to stay in hand-me-down circles, the knees on pants just get worn out for any preschool or elementary-aged kid. Obviously, my price point is way, way less for kids than the above examples since they grow so fast!
For baby clothes, my price point was to stay under $1. Toddler clothes in the $2-3 range. Big kid $3-7 range with one quality sweatshirt and pants. Pre-teen $5-10 for shorts and shirts; $15-20 for sweatshirts and pants. Teens – best of luck with your negotiating skills; it is time for them to contribute to those named brand clothes.
And yes, this money saving tip will teach you how to be fashionable on a low budget.
Does every single item purchased always fall under my predetermined price point? In a perfect world, yes. In reality, it helps me save a ton of money. Sometimes, an item is needed and we find the best available price at that time.
Related Reading: 7 Awesome Ways to Find Affordable Plus Size Clothing
Where to Buy Cheap Clothes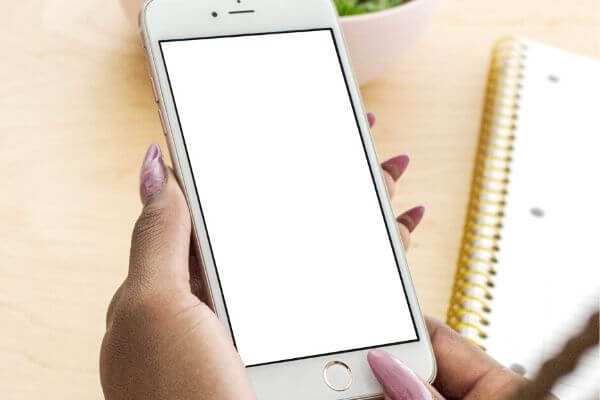 They are known for clothing that is already reduced from their department store counterparts. Thus, not having to worry about sales and the yo-yo prices that follow.
Personally, I like TJ Maxx for those trendy items that typically last just a season. Easy to change up your favorite jeans with a new top.
However, there are times when I can score the classic basics to fulfill any capsule wardrobe for a great discount over full retail.
Get FREE shipping when you spend over a set amount. Plus they have in-store returns, so you never have to worry about something not fitting the way you want it to.
Many times, I believe this is the little unknown secret of Amazon. Their own products are labeled under Amazon Essentials. Just like it states, it is the essential pieces needed in everyday life.
The first piece of clothing I purchased was this and I was nervous about it. I didn't know if the quality was there and if it withstands use plus it was 50-75% less than all of the competitors. Seriously, why should I have worried? The quality was great and well worth the money spent.
(Guess how found Amazon had a clothing line, it wasn't me. Click the link to figure it out.)
A new service is Prime Wardrobe – another benefit of Prime Membership. They send you the latest styles, you get to try them on in the comfort of your home, and pay for only what you keep. There is a pre-paid return label included to send back what you don't want to keep.
Kohl's and sales go hand in hand. They are known to have awesome sales, but their lines can be super, crazy long line. However, with their coupons, you can score great deals. Plus you can stack them – percentage off, coupons, and Yes2You Rewards.
Kohl's can be a great place once you learn how to shop on a budget for clothes.
Remember – point #2 from above – not everything is meant to last. You have to be wise with your purchases.
Thankfully, Kohl's has gotten into the online market and you can still score the same great deals with all of the stacking coupons. Their return policy is user friendly; go here for the most current policy. Also, you can always find their current promotions here. Dollar-off coupons and Yes2You rewards are deducted from your cart total and then the percentage off is added.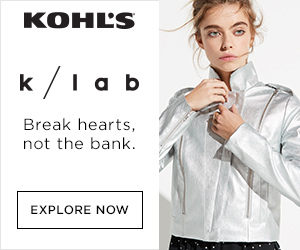 This is an online trading marketplace. It is great to score name brands at a fraction of the cost. The key is finder people or Poshers to follow. This will help you search down exactly what you are looking for.
Stay tuned for Posh Parties & Showrooms – this type of party also comes with extra discounts. Also, Poshmark has safeguards in place to protect both sellers and buyers.
Every day is a sale at Macy's. However, not every day is a great sale. So, you may need a sale deciphering tool to figure that out. Since that doesn't exist, you must determine what is the best price for an item.
My personal guideline is it must be more than 60% off the retail price.
Typically, Macy's has a few huge sales a year – both in-store and online – that make their prices to frugal people shopping for deals. To find the current deals and promotions, go here.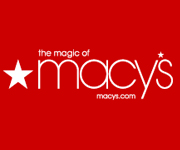 Consignment Shops and Thrift Stores
This can be a gold mine!! It just depends on how much time you want to spend searching and sorting through all of the clothing.
How much is your time worth?
Typically, all of these stores run 50% days. So, that would be the best day to go and search for your best finds.
In the end, can you save money while shopping for clothes?
Bonus Tip – Skip the Outlet Stores
Many times their prices are actually higher than in stores. Plus the quality may or may not be the same. Do your own comparison on your favorite brands.
Cheap Online Clothes Shopping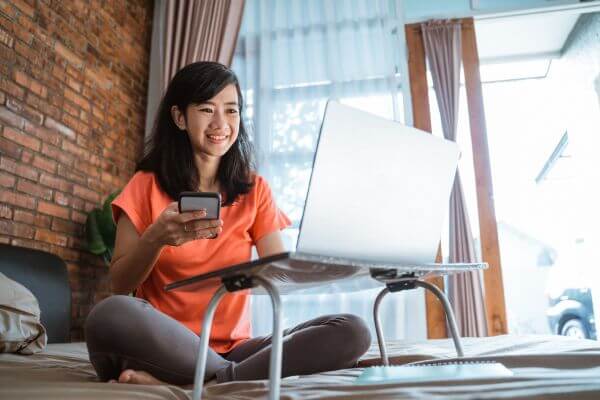 Let's face it… does anyone really go to the store after 2020?
I know all of my clothes shopping has been online for everyone in my family.
Here is the best cheap online clothes shopping:
Buying a new wardrobe online is really easy when styled by a professional and based on your preferences! Like Amazon Wardrobe!
These are places to buy cheap clothes online. You can find budget fashion if you stick to the tips above.
Ready for Clothes Shopping on a Budget?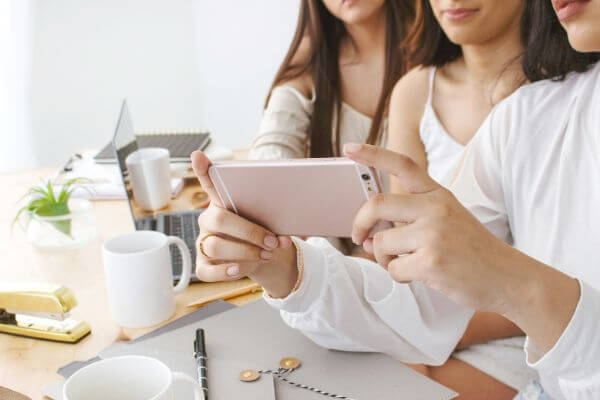 All in all, there are plenty of ways for clothes shopping on a budget. It may take a little uncovering your own true style.
But, you can definitely be fashionable on a low budget.
Just remember is the outfit a need or a want? Does it make sense to spend a little more for quality on key pieces? Did you learn how to shop for clothes on a budget? More doable for you?
In the end, no one needs to know how you shop on a budget. Right?
Let me know how you stay on budget when shopping for clothes.
More Money Saving Reads: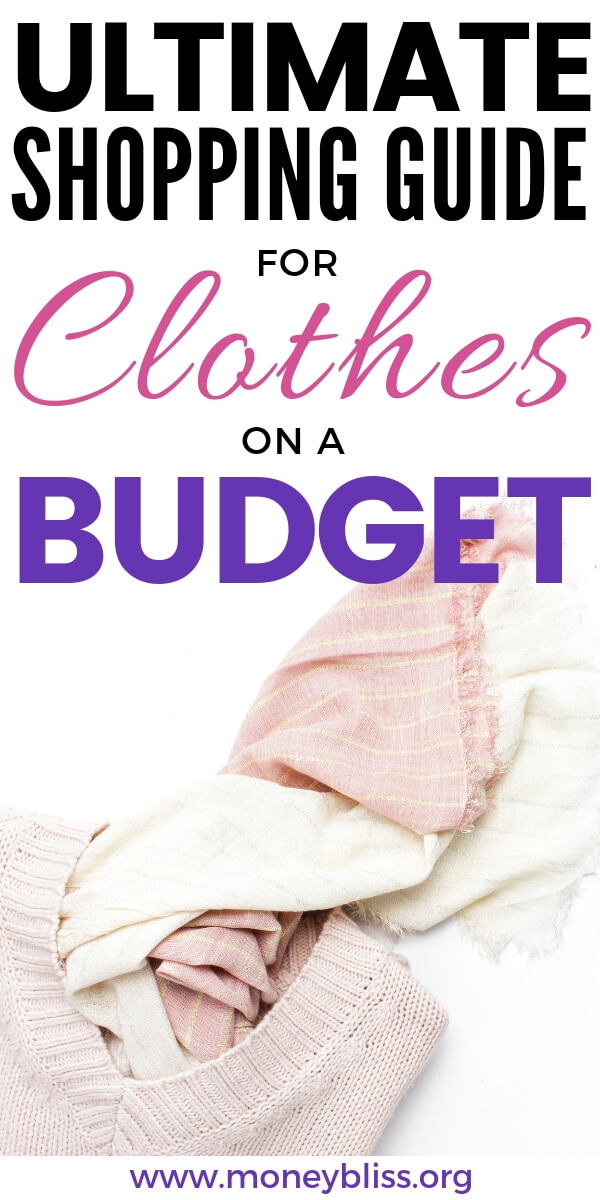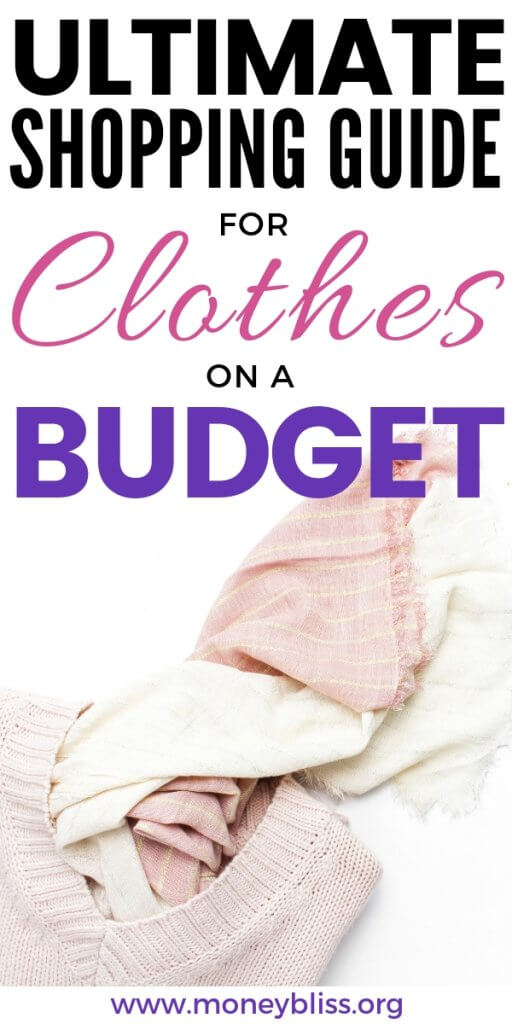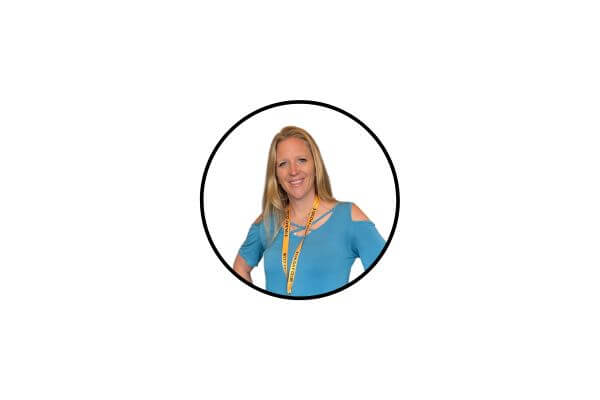 Did the post resonate with you?
More importantly, did I answer the questions you have about this topic? Let me know in the comments if I can help in some other way!
Your comments are not just welcomed; they're an integral part of our community. Let's continue the conversation and explore how these ideas align with your journey towards Money Bliss.