Why a Thrifty Lifestyle is Something You Need Today
This post may contain affiliate links, which helps us to continue providing relevant content and we receive a small commission at no cost to you. As an Amazon Associate, I earn from qualifying purchases. Please read the full disclosure here.
---
When I think of thrifty, I think of my great aunts. It is something I saw whenever I visited. It wasn't something that they specifically taught. It was just how they went around life. They made sure every single last piece of everything was used to the fullest extent.
That is where I learned what a thrifty lifestyle was (without even realizing it until many years later).
A thrifty lifestyle in many ways has come and gone in today's society.
With today's modern conveniences and the low price of buying new, there is little need to be thrifty. Plus, we lack the skills to attempt to be thrifty.
Or is there a need to live more thrifty?
Here is a little hint that we will discuss further in the post…
A thrifty lifestyle will help you with saving money.
Saving money is one of the key components of living a life without financial constraints or stress. Many refer to it as financial independence.
But what, before you run off thinking financial independence won't happen in your lifetime, you need to look at your spending from a different lens. This time, look at your life and what simple changes you can make around your household that will help you save money.
So, what is in it for me? Very simple, you will learn how a thrifty lifestyle can improve your money situation, simplify life, and also reuse things that can actually be fun.
And don't worry, by being thrifty does not mean you are living stingy with money.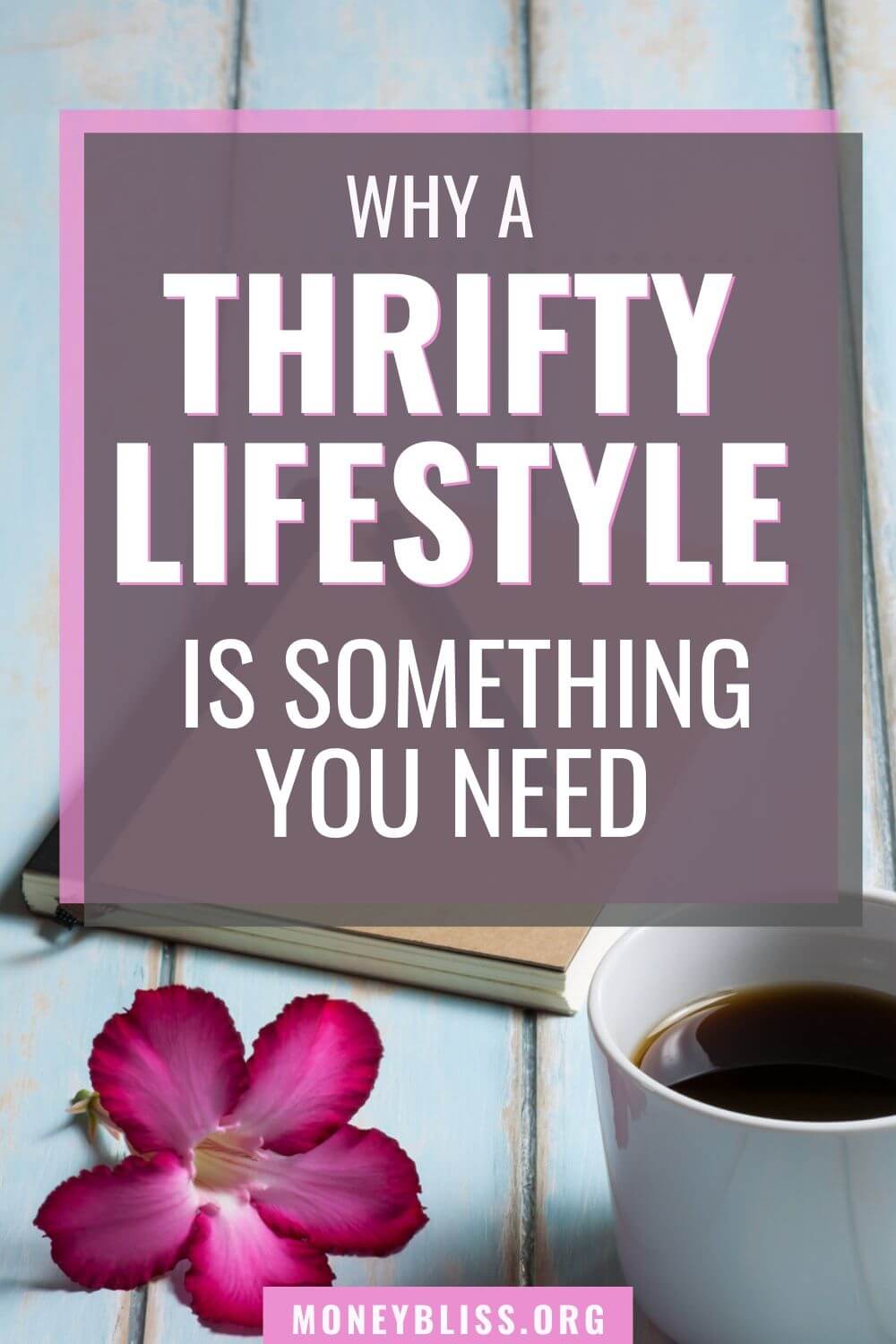 What is a Thrifty Lifestyle?
According to Oxford, the word thrifty has three definitions:
Using money and other resources carefully and not wastefully.
Strong and healthy.
Prosperous.
By definition, a thrifty lifestyle is using money and other resources carefully in your day-to-day life and making sure not to be wasteful in the way you live.
In addition, you want to focus on the strong and healthy aspects of your life while eliminating the troublesome, unhelpful, and disastrous areas.
In layman's terms, that would mean keeping your favorite pair of jeans, getting rid of the 15 extra pairs, and only buy a new pair of jeans when your favorites have too many holes to be fashionable anymore. Another example would be to focus on the community of friends who want you to pay off your debt instead of those helping to overspend your money.
Finally, a thrifty lifestyle will put you on a path to be prosperous with your money and your resources.
While this thrifty lifestyle meaning might be hard to wrap your head around. It is important to note that a thrifty lifestyle includes how your actions affect your money and finite resources in your life.
The end goal with a thrifty lifestyle is to be mindful of your money and your actions.
Thrifty Lifestyle vs Frugal Lifestyle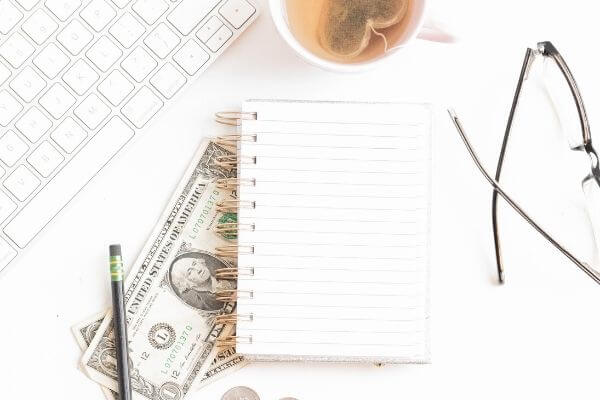 Okay, you may be wondering at this point… This seems a lot like a frugal lifestyle. And, from the outside, it may, but there are differences.
Earlier in the post, we stated the thrifty lifestyle definition as…
using money and other resources carefully in your day-to-day life and making sure not to be wasteful in the way you live.
From our The Ultimate Guide to a Frugal Lifestyle, we state the frugal living definition as…
you are more sparing or economical with spending. Thus, less likely to make impulse purchases and be lavishly spending money.
What is the difference?
The first difference is when you are thrifty you are looking for ways to DIY or fix something whereas when you are frugal, you are looking for the most economical way to replace it.
Another difference is you may choose to spend more money upfront in an effort not to be more wasteful later on. When you are strictly frugal, you want to spend the absolute lowest amount of money.
The similarities between the two are obvious. Both are about making conscious decisions on how to spend money, how to live life and be more economical with our resources.
Is one lifestyle better than the other? No, both ways of living will help you in saving money.
Is being thrifty a good thing?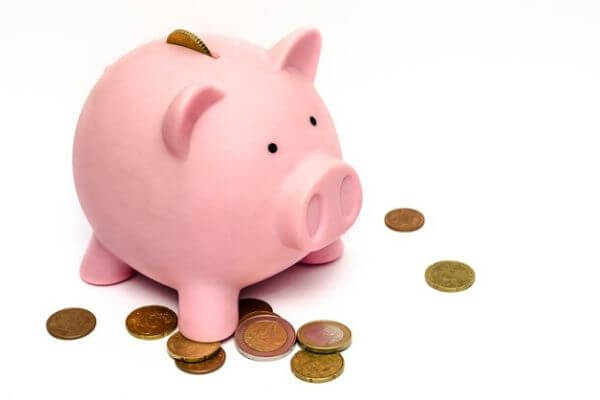 Yes, learning to be thrifty is a successful trait to have. Plus, it is a dying art form. (The term 'dying art' refers to a skill, a craft, or some human activity that has become or is becoming obsolete.)
Why do I call being thrifty a dying art form?
Typically, being thrifty is being taught how to do something by someone of elder age to you. These are things that are passed down from generation to generation. Some typical thrifty tasks would be:
How to cook
Changing a tire
Basic electrical skills like changing a light fixture
Patching a hole in clothes
It is something that most people would prefer to hop onto Amazon and buy new rather than attempt to fix something.
Many times, it is best to learn a few tricks and tips when being a successful, thriving adult.
In the long run, learning to be thrifty will save you so much money!
Characteristics of a Thrifty Person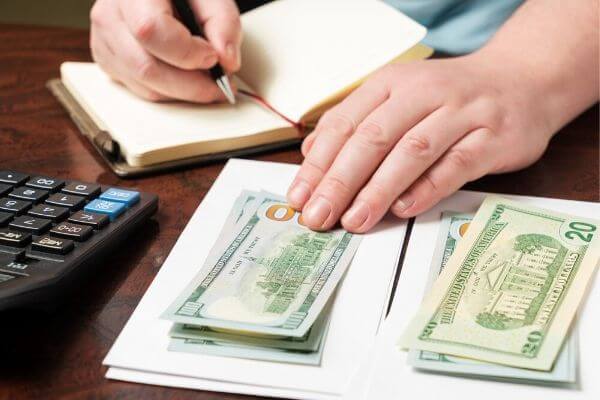 When you desire to become thrifty in order to start saving money. You need to learn how to make a thrifty living from those people who are successful.
Just like the powerful millionaire habits, it is just as important to embody the characteristics of a thrift person.
1. Understand the Value of a Dollar
This is a lost concept. Because items have become so cheap, that many people don't think twice about spending a dollar bill.
If you spend one dollar a day over the course of a year, you would spend $365. One dollar doesn't matter. But, over three hundred dollars spent probably makes you wonder.
If you spend five dollars a day over the course of a year, you would spend $1,825. That number definitely has your attention.
The value of the dollar is important with thrifty living. It helps you understand when spending a dollar is worth it and when it is best to do things differently.
2. Want to Save Money
This one is an obvious trait of thrifty living. You want to save money each and every day.
You find tips and tricks in order to consistently save money.
Many times, you value your current money goals vs keeping up with the Kardashian's. You have a deep-seeded interest to save money.
You have zero desire to fall victim to lifestyle creep. In actuality, you find it more fun to save money than spend money.
3. Desire a Simple Life
You find a simpler life easier to manage.
This important characteristic is a lifestyle choice.
While living a simple life, you spent less money overall which is common with thrifty living communities.
The goal is to opt for less in your house on a daily basis. The less you have, then the less you have to maintain.
Reading posts: How to Organize Your Life & Create a Simpler Life
4. Interest in Zero Waste
Zero waste is a trendy movement to reduce the amount someone consumes and consequently throws away. It is to minimize the amount of waste one would put into the world and bring that down to zero waste.
One of the qualities of thrifty living is using something for the whole lifespan. Not just throw away and buy new.
So, zero waste and thrifty living are about finding ways to reuse household items or maybe not even buy items that wouldn't be able to be reused.
For those new to a thrifty lifestyle, this characteristic will take the longest habit to develop. So, don't give up on your new lifestyle, just realize that living a zero waste life won't happen overnight.
5. Okay (to Attempt) DIY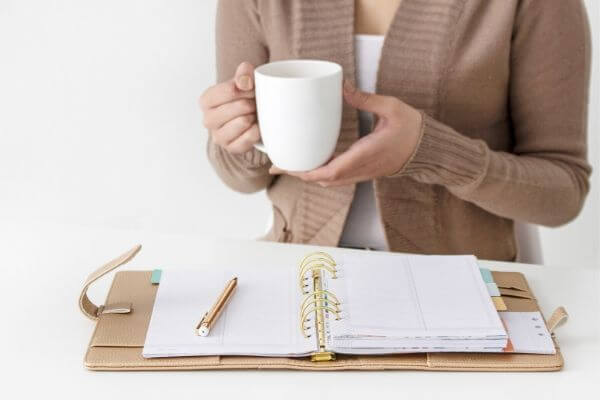 The primary reason to not DIY something is the fear of messing things up worse than it started.
Typically, if something is already broken, how much more can you screw it up? The worst case DIY scenario is actually having to pay for help if you can't fix it. But, if you can DIY something, then you are saving money.
One of the best thrifty living hacks you can do is learn how to DIY. This is the best saving money tip.
Things To DIY:
Home Repairs
Gifts
Clothing Repairs
Meals (to me this seems crazy, but learning how to cook is not priority for many)
Photography
Car Maintenance
Cleaning your house
Home decorating
Cleaning products
Personal care products
That is just a small list of items. Here are the best frugal living tips to find more DIY hacks.
6. Watchful in Spending Money
Another important thrifty quality is knowing how you spend money. This is also an area that differs from frugal living.
When you are thrifty with money, you are more careful on how and where you spend money, but also with the waste that comes with it.
For example, a common trait of frugal living is couponing. When you coupon, you can quickly accumulate tons of packages for a fraction of the price. But, you may spend more on your budget because of the low price.
Thrifty people wait before purchasing items and don't fall victim to impulse spending.
Helpful Resources to Spend Less Money:
7. Have A Purpose with their Spending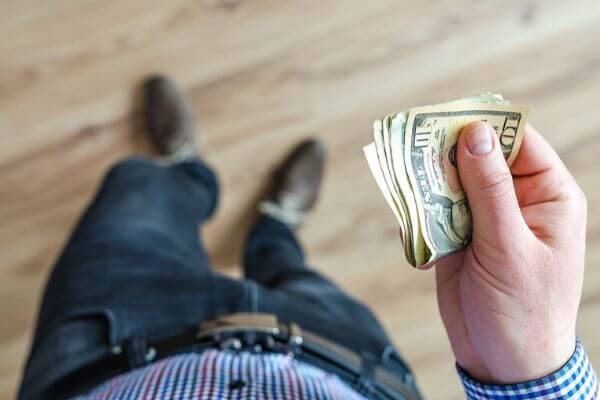 Do you have a plan for your spending?
If the answer is no, then don't beat yourself up. Most people never have a purpose for their spending.
Thrifty people plan how to stretch every single dollar.
For instance, that leftover soup bone, a thrifty person will make bone broth. Another example is grouping all of their errands together in a laid out pattern to avoid driving extra miles.
Nothing goes wasted.
There is nothing more than creating a plan ahead of time.
8. Find Ways to Make More Money
This characteristic may seem backward to many.
Instead of spending all of their time and resources on saving money, thrifty people look for ways to make more money.
They know they are able to stretch their resources extremely far, but want simple ways to make more money.
Look at many of the Etsy shops, many of them are started by thrifty people looking for ideas to make more money and being able to help others in the process.
Another simple way to make extra money is with Neighbor especially since thrifty people have less stuff and more space to rent out.
Related Reading: 20 Genius Ways on How to Make Money Fast
9. Value Their Time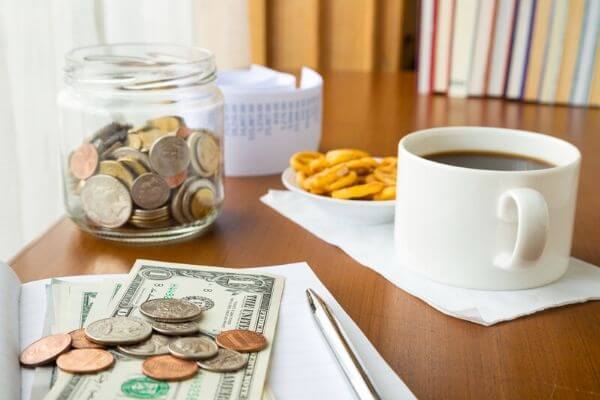 Thrifty people understand the value of the dollar and the value of their time.
The importance of being thrifty is to understand how much of their time it will take to DIY vs hiring it out. This is another way that thrifty living differs from frugal living. A frugal person doesn't want to pay someone to help whereas a thrifty person realizes their time is used better in another capacity.
For all of the moms out there… paying for someone else to do your grocery shopping is NOT thrifty living (I know big bummer.) But, finding items to be delivered with Amazon Subscribe and Save and shopping less often would be thrifty living.
This characteristic ties into wanting to make more money. Time = Money.
10. Willing to try
When we were paying off debt, there was one thing we did to pay off our debt faster. It is #7 on this how to pay off debt faster post.
I was terrified to give it a try because of the fear of messing up. Finally, I came to the conclusion that I must give it a try, and if I mess up badly, then we can pay a professional to fix it. Fast forward 5 years and we have saved over $7,000 by just doing one thrifty thing.
In order to become a thrifty person, you have to be willing to try. And learn from your mistakes.
Without trying you won't realize how much money you are capable of saving.
Just start small and then keep adding additional thrifty living tips and tricks.
How to Be a Thrifty Person & Not Stingy with Money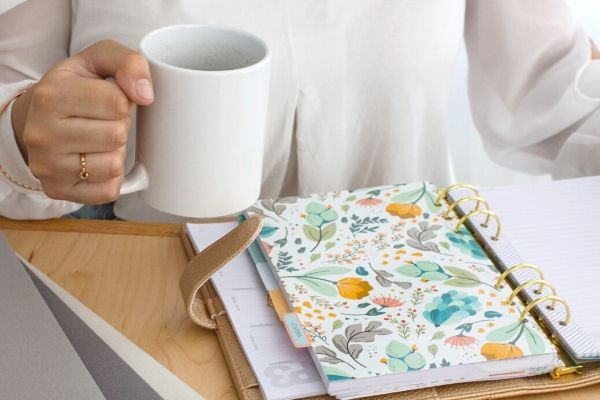 If you are ready to make a thrifty living, then first you need to evaluate your current lifestyle.
Which traits from above are against what you currently do?
For example, do you drop into the grocery store each time you need something? This means you are buying more groceries consistently, using more gas, and your time. Start shopping only once per week.
The goal is to find quick wins! Then you know you can find success with a thrifty lifestyle.
Overhauling your lifestyle overnight would be too drastic and ultimately you would lose steam on your reason to live this way.
What should you do for a thrifty living now?
Pick one characteristic of a thrifty person and start cultivating those traits. Then, slowly keep adding on additional thrifty money saving tips.
Another helpful and simple idea is to join a thrifty living community or find like-minded people. When you are becoming thrifty, it is great to learn from others and help each other out.
Just remember… You are being picky about how you spend cash – not stingy with money!
What should you do to Start a Thrifty Lifestyle?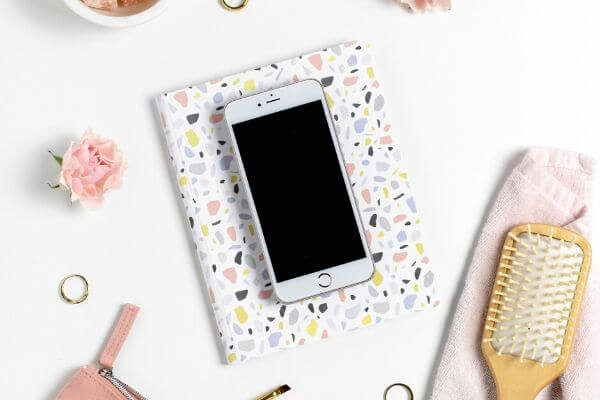 Just start.
There is no money or start up cost associated with thrifty lifestyle.
Begin with the characteristics of thrifty people and find two or three ideas that resonate with you. Start to find ways to implement those ideas in your life.
If you want a simple lifestyle, then look at what minimalism would look like in your life. (In case you were wondering, here is what our minimalist home looks like for me personally.)
Maybe you want to start saving money, then start with a no spend challenge and begin to save money fast to hit your first $1000 saved.
Don't think a thrifty lifestyle will happen overnight.
It is a process. A winding path. Your journey.
So, let me know in the comments, what is the first thing you will do to start a thrifty lifestyle?
Saving Money Resources: