Best Kitchen Gadgets Under $20 For Healthy Eating
This post may contain affiliate links, which helps us to continue providing relevant content and we receive a small commission at no cost to you. As an Amazon Associate, I earn from qualifying purchases. Please read the full disclosure here.
---
Let's face it… There are a lot of cool kitchen gadgets on the market today.
Everything you could possible think of times one hundred (maybe even a million).
Seriously, kitchen gadgets can overwhelm your house if you let them.
For me, I have to be efficient with my time plus I don't have enough space to store all of those cool kitchen gadgets. #smallkitchenproblems
If you have started the keto, paleo, or whole 30 diet, then cooking food from scratch is even more important.
Personally, I don't like using the diet label (it feels too restrictive).
Instead, we focus on healthy eating.
For us, that means cutting out high fructose corn syrups (and the various names they hid under now), food coloring, MSG, partially hydrogenated oils, etc. Pretty much any highly processed foods.
While we aren't perfect by any means, thus the must have kitchen gadgets for healthy eating on hand are key to our success. Plus to make things easier.
Also, this list of kitchen gadgets under $20 make great gifts. Simple, easy and creative giving.
So, what are the 20 Top kitchen gadgets under $20 for healthy eating…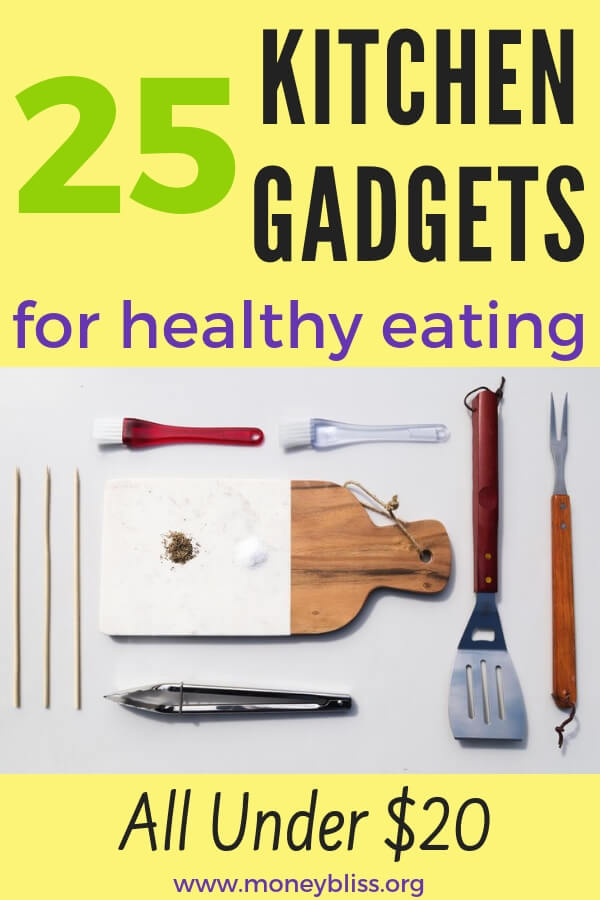 Why These Kitchen Gadgets Made the List:
1. Eat More from Home
With a busy family, eating dinner at home can be a challenge. Let alone cooking a meal from scratch. Today's society is on the move.
However, if you are trying to lower your grocery budget, eating at home is one of the fastest ways to do it.
All of these gadgets make it easier to want to cook at home.
2. Time-Saver
If the kitchen gadget doesn't save time, then it is worthless.
Completely worthless.
Time is money. And maybe not money, but doing something else you want to do.
All of these kitchen gadgets save me time. Period.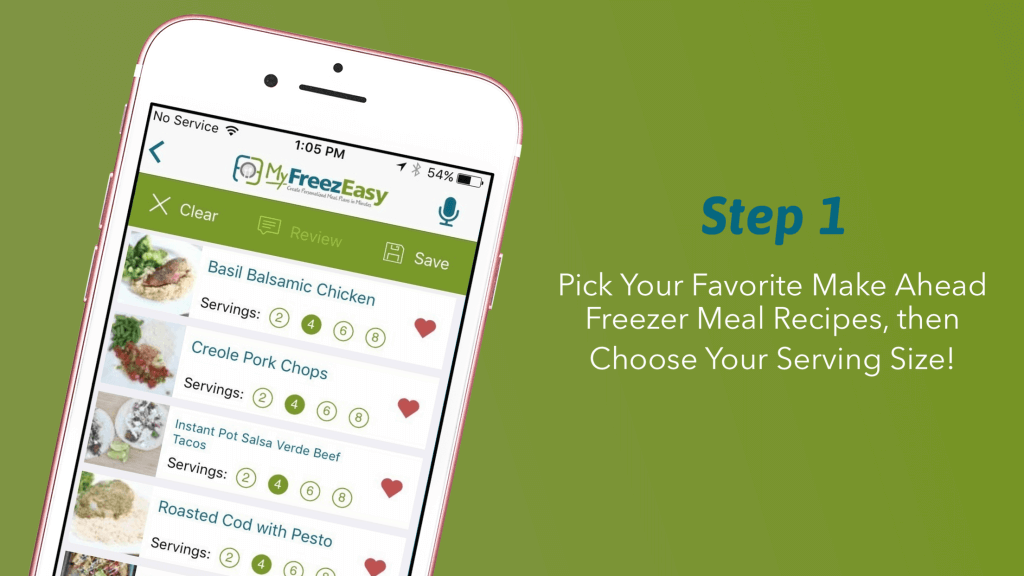 3. Healthy Eating
This is huge for us. Eating healthy is a priority.
When eating healthy, it takes time to chop, slice, and dice your food. Prep time can take a lot of precious time.
Until you have key kitchen gadgets on hand to make prep time quick and efficient. Then, healthy eating comes along, too.
4. Space
Unless you are blessed with a kitchen with ample space and two dishwashers, then space is an issue.
Storing all of the kitchen gadgets is priority.
There are so many kitchen gadgets that don't get used on a daily basis. For me, I deem a kitchen tool worthless if I don't use it at least once a week. If that happens, then it is in the donate pile. #smallkitchenproblems
To be successful with healthy eating, then access to the best kitchen tools to make it happen is vital for success. Clear out your drawers to make space for the best kitchen gadgets.
5. Kid Friendly
Kids love to cook. However, it is letting go of control for many that is the battle. Start with baby steps.
If you have an inspiring cook, let them take part of making dinner or desserts.
It always amazing me, how much my kids enjoy helping in the kitchen when I let them. Yes, this sometimes goes against the time factor. But, in the end, valuable lessons are being learned.
Bonus – extra time spent hanging out with your children.
Related Posts:
Best Kitchen Gadgets Under $20 For Healthy Eating
Okay, there is no rhyme or reason to the order. One isn't more important than another tool. They are all awesome. Plus these kitchen tools make healthy cooking so much easier. This a also a wonderful gift guide to finding the perfect gift under $20. Without further ado, here is the list of the best kitchen gadgets under $20.
Must Have Kitchen Gadgets For Healthy Eating
Okay, these kitchen tools aren't under $10, $20 or even $25.
However, they are awesome and well worth every penny we spent on them.
All of these kitchen gadgets are used at least one time per week. Many of them every single day and some even more than once per day.
If you are looking to change your lifestyle for the better, then these kitchen gadgets for healthy eating will make life much easier.
If I could go back in time, I would have purchased them earlier in my life. Also, they make awesome gifts!
Take your pick. They are both great for many reasons and very versatile. Skip the drive through when you have an option to make dinner quality and easily.
Is it weird to say a kitchen is not complete with a Kitchen Aid Stand Mixer?!?! Seriously, this is a must have. There are so many accessories to take your healthy cooking one step further.

Okay, I have to admit I love obsessed with green smoothies. Since I started to make them a part of my normal routine 5 years ago, I have felt better and less fatigue. Many people claim a regular blender works the same. However, I have tried. This Ninja didn't cut it; the Vitamix is worth every penny. Since I use it daily, over time the cost is in pennies per day for usage. Plus, the cost has come down.

Okay, I'll admit this is a luxury item in our house. After a Thanksgiving with friends, my hubby wanted to upgrade to a Traeger. Our grill had already seen its better days, so a replacement was needed anyway. Everything tastes better on a Traeger. Period.
If you can't give up that dried taste, stop fighting it. Pick up on air fryer instead.
Many ways to adjust your favorite recipes.
Once you use a quality knife, you won't ever turn back. High quality knifes make meal prep easier and less stress on your joints. Plus I prefer this brand because they are dishwasher safe.


There are so many cool kitchen gadgets on the market. In the long run, you want to pick up what will save you time and money. Those items that find the way to the back of the drawer was money wasted.
What is your favorite kitchen gadgets under $20?
Please let me know if I missed your favorite kitchen gadgets under $20!