7 Awesome Ways to Find Affordable Plus Size Clothing
This post may contain affiliate links, which helps us to continue providing relevant content and we receive a small commission at no cost to you. As an Amazon Associate, I earn from qualifying purchases. Please read the full disclosure here.
---
Hi! Today, I have a friend sharing her tips for shopping for stylish plus size clothing. Finding cute fashion items at a reasonable price can be hard, right?. I am thankful to my friends and ladies like her who provide awesome tips on how to dress for less.
---
Have you looked for plus size clothing only to realize that it's way too expensive? Or maybe even not your style?
I've been there! It's beyond frustrating!
Many top brands are starting to cater toward curvy girls, but their prices are far from affordable! And when you do find a reasonably priced store, their clothes look like they belong in the 80s!
Don't worry—I've gathered a list of ways to find affordable trendy plus size clothing that I know you will love!

Cheap Plus Size Clothing vs Affordable Plus Size Clothing
The wording of cheap or affordable or frugal doesn't really matter.
What matters is at the end of the day you feel fabulous in your chosen outfit!
It doesn't matter what the label is, where you purchased it, or if it was second hand. All that matter is you stayed with your budget (and you look and feel terrific)!
Many of my best and favorite purchases may not be considered cheap plus size clothing. But since they are constantly worn, the cost evens out in the end. Thus, making them affordable plus size clothing.
Now, to all my money saving tips and tricks to finding affordable trendy plus size clothing.
Related reading: Does Being Frugal Mean you are Cheap?
Awesome Ways to Find Affordable Plus Size Clothing
#1: Torrid's Haute Cash and Rewards Program
Torrid
Torrid is hands-down one of my favorite places to shop for plus-size clothing. Although it's not necessarily always super inexpensive to shop there, I love that they do give you some pretty awesome bonuses.
Two of their Insider deals are particularly good.
The first thing they offer is that you get $10 coupon every time you spend $200. The second deal they offer is the Torrid Haute Cash program, which is a serious of "shopping periods" that occur about every other month, in which you are sent coupons that are only active during that time. The coupons are really good (usually 50% off!), but the downside is that you only get the coupons from purchasing clothes when it's not Haute Cash time, so you do sometimes have to pay full-price for items.
Money Saving Torrid Trick –
One great money saving trick I've learned for this store in particular is to always choose ship-to-store (find your local Torrid here) to save money on the shipping costs! This ends up working out really well, because they will let you try on everything when you pick it up, and you can also return anything you don't want while you're already in the store!
Since Torrid only occasionally has really great affordable plus size clothing, typically my rule is that I don't purchase everything from them, even though they're my favorite store.
They always have the affordable trendy plus size clothing especially when you consider how much you will wear their clothes.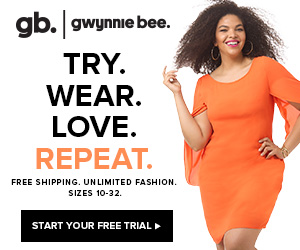 For example, Torrid offers shoes, jewelry, and accessories that are marketed specifically towards plus-size girls, but a lot of those things can be purchased at "regular" stores for much cheaper!
Yes, Torrid's stuff sometimes fits a bit better, but there are workarounds — stores like Payless offer lots of shoe styles in extended and wide-width sizes, and if necklaces tend to run small on you, simply purchase a longer chain (I like 20").
#2: Purchase wardrobe "staples" at department stores
One great way to save a lot of money is to purchase most of your wardrobe "staples" from cheap department stores.
Some examples include Walmart and Target – sometimes Macy's.
While your more fancy or stylish items will need to come from other places, grabbing things like socks, underwear, bras, tights, pantyhose, sleepwear, and tank tops during your next trip to Walmart can be a great way to find cheap plus size clothing.
In particular, I've found Target's online store to be the perfect place to find cheap bras in larger sizes. I've gotten a lot of really good and long-lasting ones that way.
And my favorite underwear for plus-size gals is Hanes X-Temp, which are also available at an inexpensive price on Amazon.
Now, Personal Shopper by Prime Wardrobe is a new styling service, exclusive for Prime members, that provides style inspiration and personalized recommendations. After learning more about customers' style, fit, and budget, our stylists will curate inspirational pieces for every day, or help find that perfect look.
#3: Zulily
I only recently experimented with Zulily for the first time, and I have to say that I was pleasantly surprised! Zulily is an online marketplace that offers deals on clothing created by indie fashion designers.
The cool thing about Zulily is that there are often really neat pieces in patterns and designs that I haven't seen before. But you do have to be careful about sizing…make sure to check the size chart for each shop before purchasing, as it varies quite a bit. Zulily can also be a hit-or-miss shopping experience, since it totally depends on what deals are happening on each given day.
#4: Gwynnie Bee
Gwynnie Bee is a monthly subscription service for affordable plus size clothing. My plus size clothing subscription isn't currently active, but at one point, I had it for about six months and absolutely loved it.
The price seems high at first, but once you do the math, it's actually a really good deal.
Gwynnie Bee is perfect for young corporate professionals who need to look really nice for their job but don't have a huge budget to fund that wardrobe.
The nice thing about Gwynnie Bee is that you're not obligated at all to actually purchase any of the pieces they send you. If you time it correctly, you can easily get a good 2-3 pieces from them each week, giving you up to 12 different outfits in a month!
And guess what!? You can get your first box free with this link!
#5: Dia & Co.
Dia & Co. is a relatively new plus size clothing subscription service that I recently tried out on a whim. It's quite different than Gwynnie Bee, as Dia & Co. charges you a monthly fee of $20, which gets you one box of 5 clothing items that have been personally chosen for you.
The cool thing about Dia & Co. is that, when you subscribe, you have to go through a long survey giving your thoughts about different clothing styles. My first box of clothing fit me to a T and I loved everything in it!
Sign up for the new Dia&Co active box!
Once you get your box, you try everything on and choose what you want to purchase and what you want to return. (Unlike Gwynnie Bee, you don't get to wear the items before returning.)
If you do decide to purchase something, your $20 monthly fee goes towards the price of the item. And if you end up buying everything in the box, you get an additional 20% off!
Refer a friend and get $20 off your next box at Dia.com!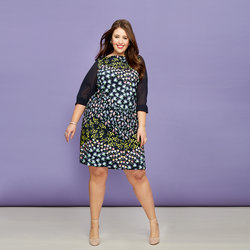 #6: Thrift Stores & Second-hand Shops
Even the phrase "thrift stores" probably makes a few of you groan, but trust me — scouring those shelves can be totally worth it!
What's really cool about thrift stores these days is that, unlike even 5 or 10 years ago, almost all of them have dedicated plus size sections. This make it really easy to find cheap plus size clothing pieces you're looking for.
My favorite place to go for this is Savers, which is nationwide (find a store near you here) and often has really good-quality items, because they are picky about what they accept from people. Plus, on certain days of the year they have really good deals, like 40% off!
Another option similar to thrift stores is shopping at second-hand consignment shops. These don't always have as much of a selection, but the quality is often even better than you'd find at Savers.
No one will ever know where your affordable plus size clothing comes from except your own budget.
#7: FatToo Facebook Groups
If you haven't heard of FatToo before, it's actually a set of groups on Facebook where people can buy and sell plus size clothing. Often, the items are used, but sometimes you can find brand-new items listed as well! The groups are moderated very vigorously, and I've never had a problem purchasing from them before.
What's super cool about FatToo in particular is that they have designated groups specifically for selling different kinds of items. For example, they have a group called FatToo Lite, which is for sizes 10-14; Also, they have a group specific to wedding-related items and another just for lingerie.
I've been able to find a lot of cute stuff by searching through the groups. You can find items like coats and bathing suits for very cheap during the off-season.
Another great way to find cheap plus size clothing for a fraction of the retail price.
The best part about them is that you can save even more money by selling some of your gently-used items to others through the group as well.
Related Money Saving Posts:
Great tips to find awesome plus size clothing for women. Inexpensive plus size clothing doesn't mean cheap!
Comment below on which one you have tried or look forward to trying.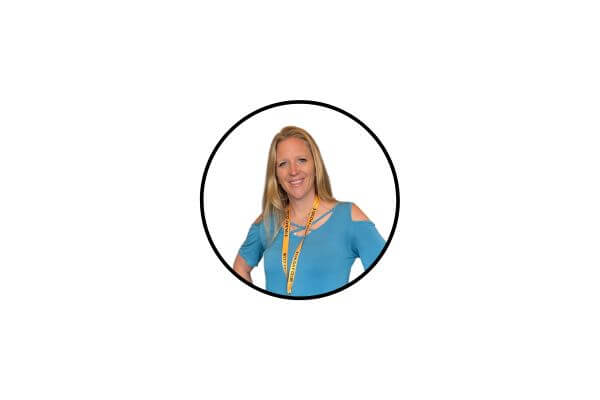 Did the post resonate with you?
More importantly, did I answer the questions you have about this topic? Let me know in the comments if I can help in some other way!
Your comments are not just welcomed; they're an integral part of our community. Let's continue the conversation and explore how these ideas align with your journey towards Money Bliss.