One Simple Way to Save Big on Airline Baggage Fees
This post may contain affiliate links, which helps us to continue providing relevant content and we receive a small commission at no cost to you. As an Amazon Associate, I earn from qualifying purchases. Please read the full disclosure here.
---
Let's face it. Airline baggage fees are here to stay.
Gone are the days that you could bring as many bags on the plane as you wanted. The airline industry has changed. So, it is time to catch up and learn to save money on airline baggage fees.
Still to this day, I remember purchasing my first nice set of luggage (and at a store that no longer exists). I was super proud to be investing in my travel future. Back then, there was no weight restrictions on luggage or the number of bags you could take.
I was set to travel.
Fast forward, next come all of the regulations on the weight of your bag. Hello, that was always a struggle to stay under the 50 pound weight limit. Right? Anyone else guilty of needing to move items at the check-in counter? We have all been there and done that and it is no fun.
Then, the airlines industry started charging for checked bags that used to be an included service. There was complete uproar at all of the added fees.
Did it stop people from traveling?
No. Not at all.
In 2017, $4.2 billion was paid in airline baggage fees alone according to the Department of Transportation. That equates to over $1 million per day!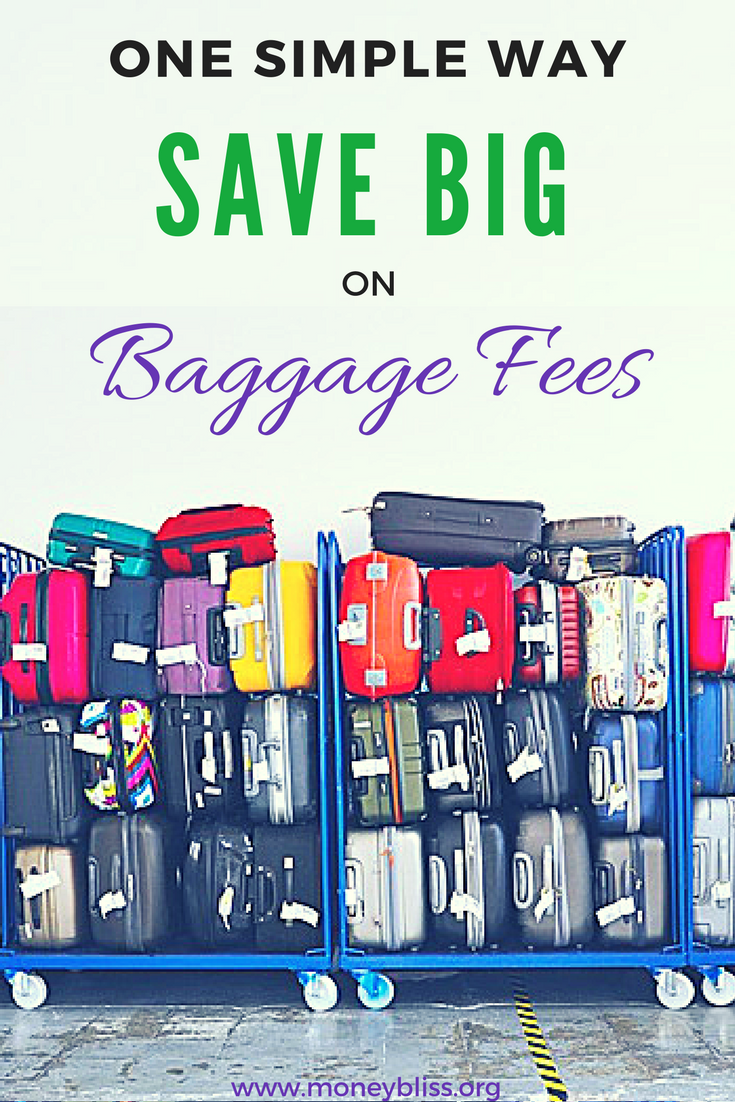 How to avoid baggage fees?
The only way to truly avoid baggage fees is to bundle with their high price tickets or some airline credit cards offer free bags as a perk. But, honestly that isn't a great money saving tip over the long run. It is just moving the cost from one thing to another.
Since airline baggage fees are common with Frontier, Spirit, American, Delta, United, JetBlue, it is part of the new norm of traveling.
Before this point, I already said enough is enough with my fancy luggage bags. One suitcase along weighed 27 pounds and another 23 pounds. Ugh! Half of my weight allowance was going to just the suitcase alone. Seriously, dead weight.
Plus if you are packing for a family, do you want to pay 4x the baggage fees? Or learn how to save money on those baggage fees? Then, you can save big on luggage over the long run.
Related Post: Tips to Travel Cheaper & Not Cheapen the Experience
That was when this beautiful product entered my life. It weighed 4 pounds! It folded away for storage. There was so much space in there! You could fit a child if you wanted! (side note… I never tried this, but it had plenty of space.)
Now, when I check-in at the airport, I can chuckle on how I'm not scrambling to fit under the 50 pounds. Typically, my luggage ranges between 35-38 pounds. Well, under the limit.
But, I am also saving money on those baggage fees – each and every time I travel.


How to Save on Baggage Fees
Invest in quality, lightweight luggage!
Yep, the simplest way to save big on baggage fees over time.
While this seems like a simple concept in itself, most of us hate to spend a money upfront even if it is to save money in the long run. It is just human nature. Buying luggage isn't as fun as going out with friends or a last minute flight for a weekend getaway.
Let's do some math…
A Couple Traveling Together
For example, two people traveling together each brought their own luggage at a cost of $25/each way. For a roundtrip flight, that is $100 spent in just baggage fees. After upgrading to one piece of lightweight luggage, they spent $50 in airline baggage fees.
Saving $50 in one trip. Three or four flights later and the cost of the luggage is paid by the savings on baggage fees!!
A Family of Four Traveling Together
For this example, we have a family of four traveling together that bring four pieces of luggage. Given the cost of $25/each way. On a round trip flight, $200 is dropped on baggage fees alone! (Many times this might be more than the cost of a single airplane ticket.) After upgrading to two pieces of lightweight luggage, they spent just $100 in baggage fees.
Quick weekend getaway, you can possibly drop it to $50 in baggage fees. It doesn't take long for the savings to add up.
It is one simple way on how to save on baggage fees.
Related Resource: The Ultimate Guide to a Frugal Lifestyle
Wait! Final Key to Success
You may be thinking this sounds all fine and dandy. But, how will anyone find their stuff?!?! One or two bags for the entire family??
Another simple trick called packing cubes.
One you get to your final destination everyone gets their own packing cubes from the lightweight luggage. Also, many of the luggage brands are built to fit their own cubes.
It is the perfect combination to make packing and travelling easier.
Want to spend more on travel? Learn how with the Ideal Household Budget Percentages?
Luggage Tips for Families
Regardless of the size of your family, in order to save big on luggage you have to be prepared. For us, upgrading to lightweight luggage has saved us thousands of dollars over time.
The Fun of Travelling with Car Seats
Oh, such joy to travel with car seats. Back in the day, the airlines would provide huge plastic bags to transport car seats. That isn't the case anymore. Be prepared and pick up car seat covers to keep all the grim and germs off the fabric for your baby's skin.
Key tip: to manage the suitcase and car seat. Flip the car seat upside down and sit in on top of the suitcase. The "sitting area" would be flat against the top of the luggage bag. Then, it is much easier to pull the suitcase and push the stroller at the same time.
Finding Items
This is a stereotype here, but typically moms do most of the packing. Then, she is stuck with the question, "where is (fill-in-the-blank)?" the entire trip.
Overcome that problem with a packing cube. My kids love to be in charge of their own packing with their packing cube.
Yes, even at 3 years old! Just beware… you may end up with a pile of just PJs. But, it is how the learn, feel important, and help out.
Personal Favorite
Personally, we love our Eagle Creek luggage and packing cube sets. The luggage is sturdy and lightweight. When combined with the packing cubes, it is flexible to meet our changing needs as a growing family. Plus you can buy different colors for each person in the family!
Eagle Creek has a limited lifetime warranty and wonderful customer service. We have never had an issue with any of our luggage or packing cubes.
Our luggage has held up very well in the 5 years that we have owed it. This has helped us to save big on luggage and have extra money to spend on other parts of our travel. I highly recommend Eagle Creek for lightweight luggage.
In my opinion, if you want to save on baggage fees, this is the best out there!
Comment below on how heavy your current luggage bags are and if you are guilty of moving items at check-in!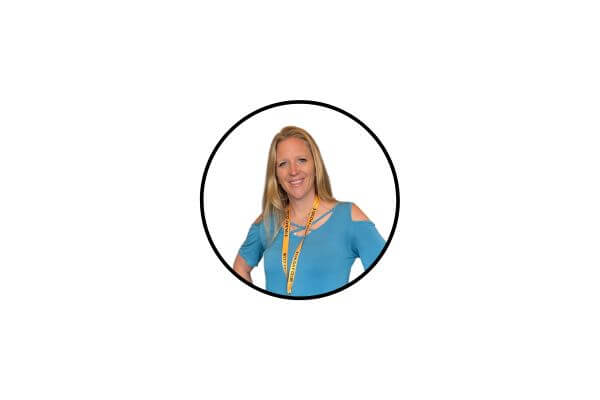 Did the post resonate with you?
More importantly, did I answer the questions you have about this topic? Let me know in the comments if I can help in some other way!
Your comments are not just welcomed; they're an integral part of our community. Let's continue the conversation and explore how these ideas align with your journey towards Money Bliss.