The Best Christmas Gift Experiences That You Need to Know
This post may contain affiliate links, which helps us to continue providing relevant content and we receive a small commission at no cost to you. As an Amazon Associate, I earn from qualifying purchases. Please read the full disclosure here.
---
Have you thought about giving Christmas gifts that are experiences and not stuff Then, this post is for you – find experiences to buy for Christmas!
Each year, there is a burning desire to layer the tree with multiple gifts and presents that just overflow from underneath the tree.
But, is that truly what Christmas is about?
More stuff?
More stuff to clutter our already stuffed rooms, closets, and homes? Things that distract us and keep our minds just as cluttered? And more stuff to clean (and who wants more things to clean?).
Plus it comes with a higher Christmas budget – and one that you may not be able to afford. Maybe you are struggling living paycheck to paycheck. Maybe you can afford to buy stuff, but it doesn't align with your money goals.
The only reason I dread Christmas and other holidays throughout the year is the complete overwhelm of added stuff in our house. Because of this, I tend to miss out on the fun of celebrating. That makes me super sad, but I treasure experiences over materialistic stuff.
For our immediate family, we have always put an emphasis on giving experiences instead of materialistic toys. Then, the extended family and some of our friends believe we are taking the fun out of the gift giving since there isn't a present to open on that specific day.
The question remains…
When it is time for the giving season, does "giving" always have to be toys, clothes, and materialistic items? Or can it create memories with experience gifts?
In this post, we are going to dive into why to give experiences, the cost of giving experiences, and most importantly Christmas experience gift ideas.
Are you ready to find out the best Christmas gift experience ideas?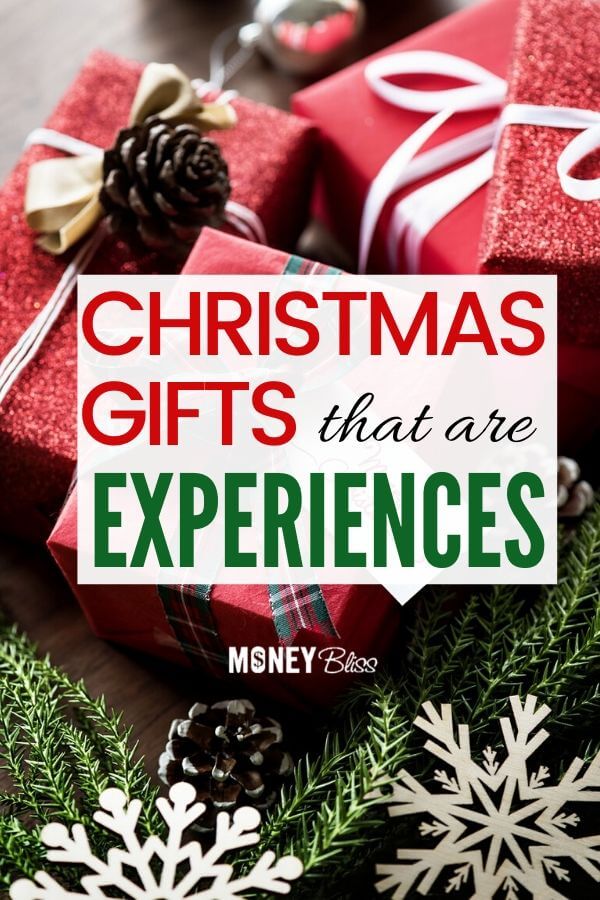 Why to Give Experiences?
Experiences create memories.
Memories that you will treasure much longer than a normal materialistic gift.
It is time set aside from everyone's busy schedules to connect.
Also, there comes a point in life when people just don't need more gifts. They have all of the towels, kitchen gadgets, and clothes they can ever need. Plus if they need to buy something, they just go out and buy it for themselves.
It teaches patience.
You may be wondering how can I give experiences instead of gifts?
More often than not, you aren't able to do the experience on the day that you gave it unless you are super creative and super sneaky. With birthdays and other holidays, it is easier to plan an experience gift on the same day. With Christmas, it becomes more challenging.
Since you are unable to do the experience on the same day you give it to someone, the experience gift teaches patience as well as builds excitement. It is an activity that needs to be scheduled in the future.
You spend time together.
This is one of my favorite reasons for experiencing gifts. You are able to spend dedicated one-on-one time with the gift recipient. More memories are created around an occasion.
Think about giving Christmas gift experiences and their impact on your relationships.
Cost of the Best Christmas Experience Gifts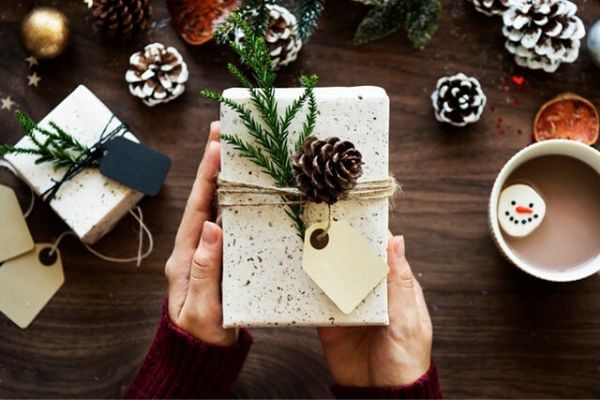 As a society, the primary reason we give materialistic gifts is they are easier to find, and put together, and have a perceived value of being cheaper.
The thought of experience gifts makes us think of vacations, expensive experiences like sky diving, concerts, sporting events, and hot air balloon ride – a gift that end up costing us hundreds if not thousands of dollars.
Secret Notice… Experience gifts don't have to break the bank.
While some experience gifts are very expensive and cross-off once-in-a-lifetime bucket list items, other Christmas experience gifts are completely free and just need your time.
Either way, you can always find great experience ideas!
Plus, you can always stick to your budget with experiences as gifts.
Check Out: The Most Epic Christmas Gift Ideas for Kids Under $10
The Best Christmas Gift Experiences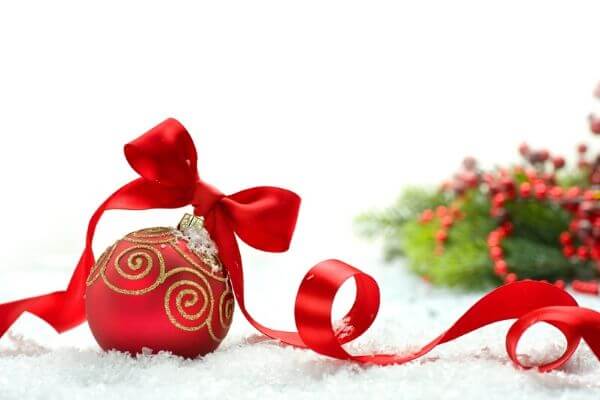 These experience gift ideas are for everyone! For families, for couples, for him, or for her. In this post, we focus on experiences to buy for Christmas.
You can use any of these great experience gifts for any occasion – birthday, Christmas, graduation, Mother's Day, Father's Day, or just because.
These types of gifts are perfect for the frugal green person who cares about saving money and being eco-friendly.
Also, many of these ideas can be combined to make an epic experience day!
1. Explore the Outdoors
The outdoors are full of wonder and surprises!
And for the most part, it is a free activity! You may have to buy a park pass or pay for parking. But, it is still way less than other activities.
Outdoor Experiences:
Walk around Parks
Hiking
Biking
Boating
Camping
Bonus Tip: Many times you need specialized gear to participate in these outdoor activities. A great gift to enhance the experience is gear or equipment to help explore the outdoors.
For instance, our kids needed Camelpaks to explore when hiking or camping. It was a well-received gift! Plus it was something we would have had to purchase anyway.
2. Explore your City
When is the last time you explored your own city as a tourist?
You are probably missing out on many gems!
There are free things to do with no money and some that are well worth the cost for the experience.
To stretch your dollar further, start with:
For holiday-specific ideas, here are fun things to do on Christmas day.
3. Local Museums & Zoo Memberships
This is my favorite present from the grandparents!
A membership to the local museum, zoo, art center, children's museum, history center, or botanic garden allows you to visit every day of the year that they are open. This is wonderful for kids and parents to explore new surroundings and spend time together.
Plus when you travel to a different city, many of the museums and zoos participate in a reciprocal program. Find a list of reciprocal zoos and museums, respectively. Another way to keep your costs down when traveling!
As the gift giver, these memberships normally come with a few free one-day admissions. So, you get to experience the area museum and zoo for quality time with the gift recipients.
Best non-toy gift for young families!
4. Plan a Date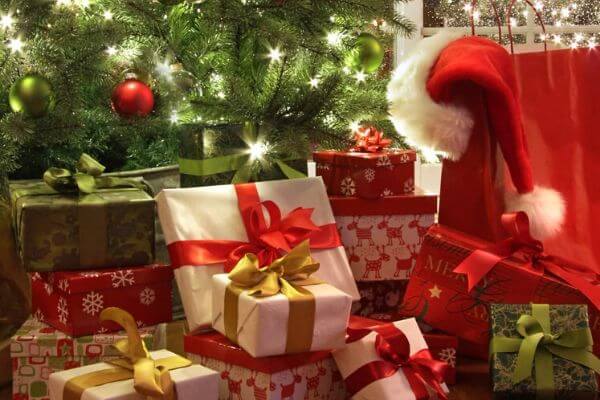 This might seem cliché, but it isn't supposed to be that way.
The word "date" makes it special. More often than not, you would probably do the same activities with that person. But, by adding the word "date," you take it as a normal thing to an experience.
The key to make it more of an experience is to create an atmosphere that they are special.
Cheap Date Ideas:
Ice Cream
Coffee
Lunch
Walk or Hike
5. Picnic
This experience is priceless!
Plus it can be combined with many other ideas!
As humans, we are created to be in a community and to eat. This experience combines many memories along the way!
You can DIY your own picnic with what you have. Or pick up a picnic basket or backpack just for these occasions.
Where would be your first picnic spot?
6. Game Night
This is an old classic experience! But, that doesn't mean it isn't as fun.
Game nights are where memories are made. More than likely, you don't remember one specific night. You just remember all of the times you played, the laughter, the fun, and the joy.
Some of our favorite game nights included Canasta, dominoes, Risk, Charades, or rummy. What games did you play in your house? What games would you like your family to remember playing?
Stock up your game closet with the hottest games.
7. Movie Night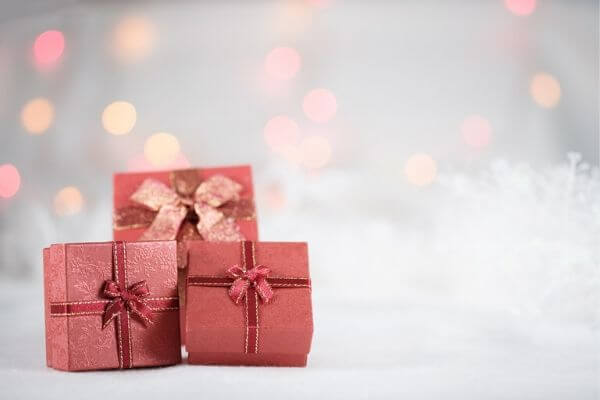 Another old classic! But, who remembers heading down to Blockbuster on a Friday night. It was always a special trip!
Nowadays, it takes a couple of seconds to pick the movie of your choice.
But, make it an experience by including special treats and drinks.
Check the latest FREE movies on Amazon Video.
8. Adventure Day
This can be planned or completely unplanned. That is the joy of creating your own experience!
You can set aside a day that is just for adventure.
Some of the best adventure days are flying at the seat of your pants with no plan! Other times you can find high-flying adventure at a local adventure park.
Either way, you are creating memories and experiences with those you love.
9. Photo Shoot
One of the best Christmas experiences is a photoshoot. Too many times we don't capture the whole family. There is always someone hiding behind the camera.
This is a great gift because you get to capture some of your best memories.
Begrudgingly, we do this the most on family vacations. Everyone HATES to be pulled from their fun activities, but I like to capture a photo shoot with the whole family to prove that I went as well. Upon returning, everyone is happy that we took the time and enjoyed the experience.
Plus, in the long run, photos are the best experience gift that keeps on giving.
10. Hotel Night
More often than night, we think of a hotel night as a business trip or a family vacation. But, a hotel night can be an experience for a mother-daughter, father-son, or couples getaway. Even a girl's weekend away!
It is a specific time set aside for just connecting with a smaller group or individual person.
For example, a group of dads takes their daughters for one night away at a local YMCA camp. It is a great experience for all!
To score additional savings, check Hotels.com for the best prices!
11. Memberships / Subscription Boxes
We all have hobbies. Things we love to do. Things we wished we had more time and/or money to invest.
A gift membership is one of the best experiences you can give someone.
A subscription box is items that are delivered on a regular basis.
Subscription Box or Membership Gift Ideas:
Movie Passes
Recreation Center
Climbing Center
There are always more local ideas as well!
12. Advent Calendar
Every year, we always have advent calendars. For the kids, these are the ones they love.
For my husband, I always get creative and come up with new ideas. This year, it is going to be 24 things he loves. Most of the items are experiences and dinners, so the cost is relatively low.
More Experience as Gifts Ideas:
Concerts
Sporting Events
Performing Arts Tickets
Sledding
Beach / surf day
Themed Basket of Supplies
Personalized Playlist of Songs
Vacation
Skydiving
Indoor Skydiving
Family Favorite Recipes
Massages
Scavenger Hunt
Volunteer Activity
Monetary Donation to a Cause
Experience Gift Ideas for Kids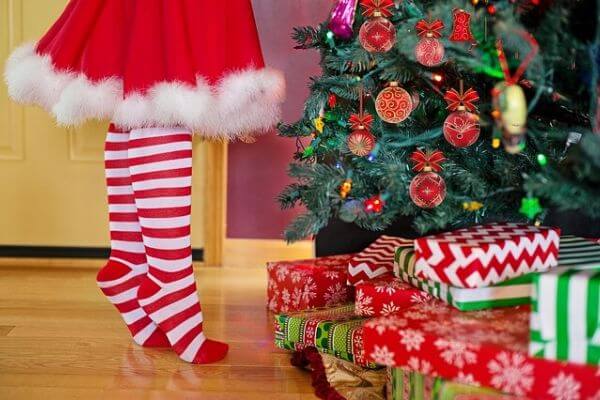 These Christmas experiences for gifts are specifically for kids. You can still poach ideas for anyone on your list though!
It is hard to shop for gifts for kids who have everything, so hopefully, this list gave you some ideas.
1. Camp Kitchen
The camps to teach our kids to cook meals and bake goodies look fabulous! However, many times they come at a steep price. Plus, will your kids transfer the skills from the decked out industrial kitchen to your own kitchen space?
Then, I discovered a product called Camp Kitchen.
This is something I bought my kids as a birthday experience gift. It is a simple-to-follow digital download filled with recipes and directions on making meals in your kitchen.
Also, pick up plenty of cookbooks for your budding chef!
2. Lessons for a New Activity
Starting anything new comes at a price. A wonderful Christmas experience as a gift would be money to participate in new activities.
Possible Ideas:
After school classes
Music Lessons
Recreation Center Gift Cards
Sports Teams
STEAM classes
Art lessons
Ski lessons
Swim lessons
Surf / boating lessons
More Ideas: The Most Epic Christmas Gift Ideas for Kids Under $10
3. Gear for New Activity
To start any new activity, there is always some type of gear or equipment that you need to buy. Even if the kids are starting back into an old favorite activity, there is a high likelihood they have outgrown all of their gear and equipment.
This is a great gift idea that will help out other parts of your budget. If you have to buy it anyway, it might as well be a gift!
4. Summer Camp
These are one of my favorite experiences as a gift!
It is a chance to invest in learning that a kid truly enjoys.
There are many summer camps where you can truly pick the best gift that is truly an experience.
Extended Family Tip – You don't always have to pay to send them to a summer camp. You can have the kids join you at your house for a summer camp that you create.
5. Subscription Box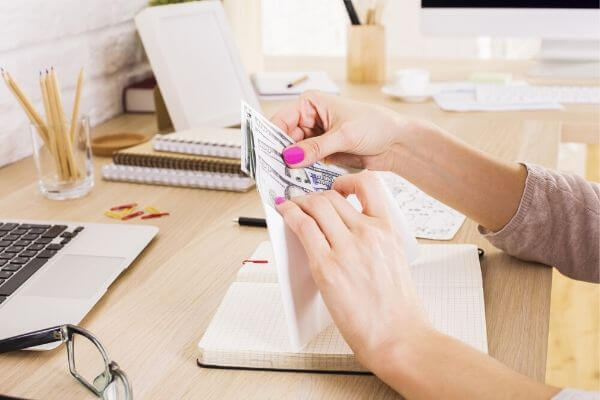 This reminds me of getting the Highlights magazine as a kid. Each month, I would look forward to getting my own mail and having an activity to do.
Nowadays, subscription boxes are a great way to enhance the learning experience without the kids even knowing they are learning.
Top Subscription Boxes for Kids:
Note for Adult Subscription Boxes – There are just as many subscription boxes for adults too! Just search for their favorite hobby and add a subscription box. You will find plenty of Adult Subscription Box Ideas!
6. Camera
For the kids, to capture life from their point of view.
They love the chance to take pictures and pretend to be grown-ups any chance they get. The good news is the price of digital cameras has come down so much that you don't have to worry about them breaking the camera.
This is a great experience Christmas present because it continually provides entertainment and something to do with life's adventures.
7. Investment Account Gift
A great Christmas experience that is a gift is learning the impact of compound interest.
Okay, okay. They really don't care. But, when they are teenagers and young adults, they will greatly appreciate it. Because do they truly remember the $100 of materialistic gifts they got each year?
If you give $100 for each birthday and Christmas, by age 18, they would have $3600. When you take into account a modest compounding interest of 6.5%, they would have $6,482.
Check out the Save Age Challenge for Kids!
What will be your Experience Christmas gifts?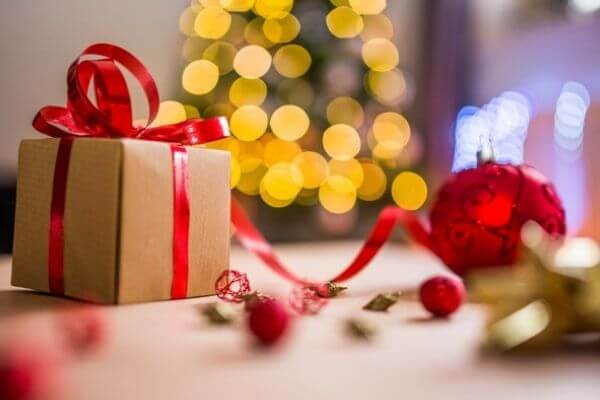 What do I want for Christmas? Why any of these Christmas experiences can be gifted would be perfect!
Do you appreciate the idea behind giving more experiences rather than gifts or toys? In the end, it is about connecting with your loved ones and spending quality time together.
Any of these are great ways to show I appreciate you.
These types of gifts don't have to be expensive!
Many people looking for a no gift Christmas look for experiences instead.
There are plenty of ways to be creative and find the perfect gift for you loved one.
If I do buy something, I focus on purchasing consumable gifts that will be used up.
Check Out: The Most Epic Christmas Gift Ideas for Kids Under $10
I want to know from you… Comment below – what is the best gift you ever received that was an experience?
More Christmas Money Saving Tips: