32+ Best Cash Envelope Categories to Budget Money in [2023]
Inside: Are you struggling to stick to a budget? This simple system will help you track and limit your spending so you can finally get your finances in order.
Budgeting with cash envelopes is one of the most popular methods for people who want to get a handle on their spending.
The idea is simple: you set aside money in specific categories, and when you spend money in that category, you use the cash from the envelope.
If you're new to budgeting with cash envelopes, it can be overwhelming trying to figure out which categories to use.
That's why I've put together a list of over 50 cash envelope categories to help you get started!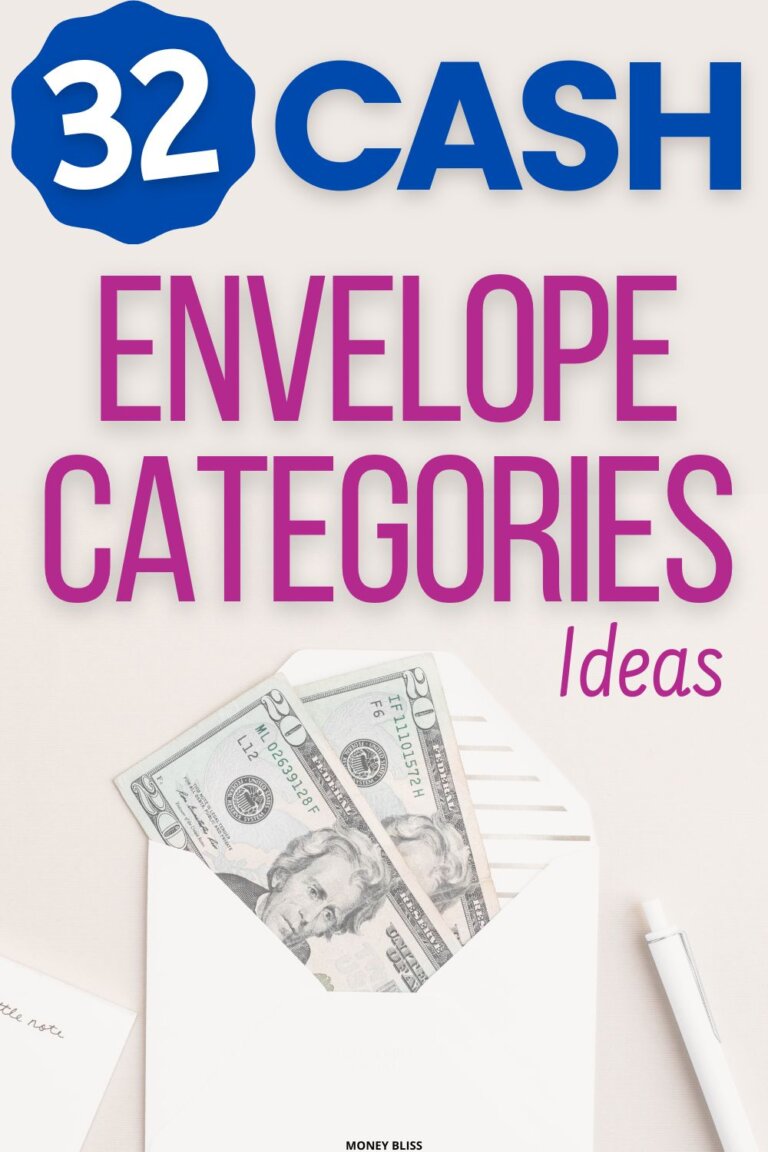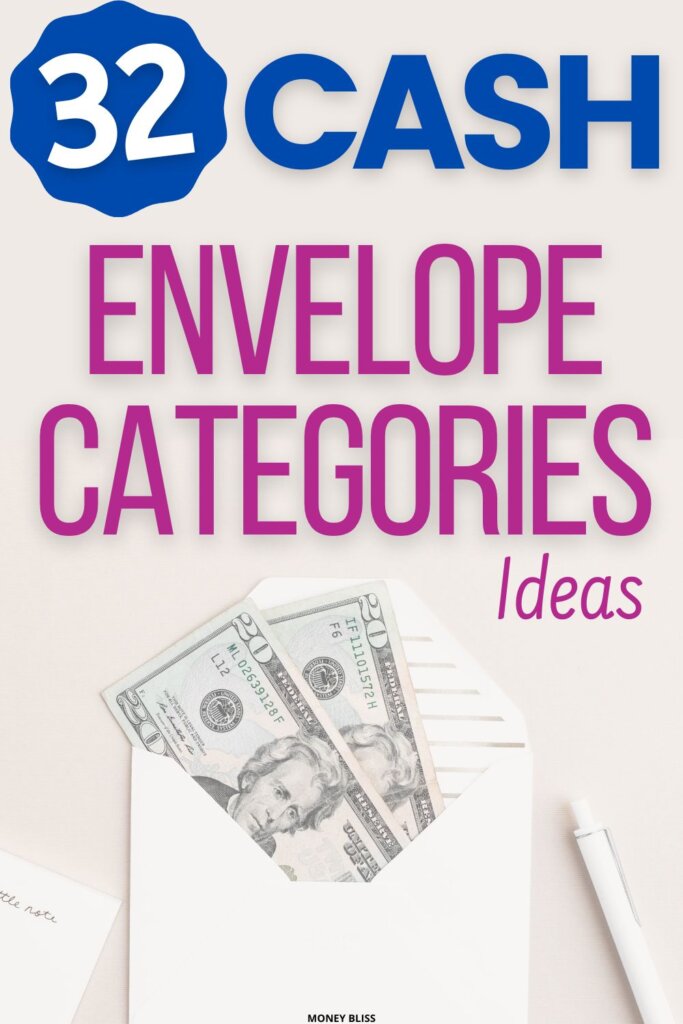 What is cash envelope budgeting?
Cash envelope budgeting is a budgeting method where you allocate cash to separate envelopes based on the categories of your budget.
Each envelope is labeled with a spending category such as groceries, gas, or household items, and it contains the assigned cash amount for that category.
The money in each envelope is what you use to cover expenses for that category in that month. The aim is to prevent overspending by limiting what is available to spend. It's a great way to track your spending habits and stay within your budget.
Why use a cash envelope budget?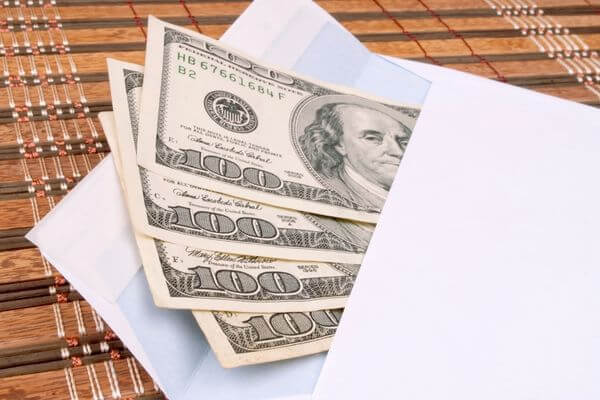 Budgeting with a cash envelope budget can make money management easy and efficient by providing a visual way to keep track of spending and set financial goals.
Using a cash envelope budget will reduce impulse spending by forcing you to be more mindful of your purchases.
By having an idea of how much money is available in each category, you can easily put the correct amount of money in each envelope, making it easier to stay on top of your budget.
This post may contain affiliate links, which helps us to continue providing relevant content and we receive a small commission at no cost to you. As an Amazon Associate, I earn from qualifying purchases. Please read the full disclosure here.
Enjoy guilt-free spending and effortless saving with a friendly, flexible method for managing your finances.
How do you organize money envelopes?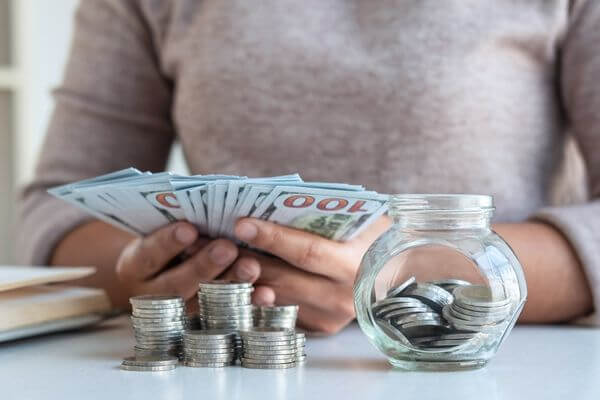 Organizing money envelopes is an easy and effective way to budget and manage your finances.
Step-by-step instructions for organizing money envelopes include:
Decide how many envelopes you need and which categories of your budget each envelope should be for.
Withdraw the corresponding amount of cash when you receive your income to stuff the envelopes, either bi-weekly or monthly.
Label each envelope with the corresponding expense category and stuff each envelope with the predetermined budgeted amount.
Take the desired envelopes with you when you go out, only spending what is allowed in each envelope.
Get creative with your envelopes and consider investing in a cash envelope wallet, a budget binder with cash envelopes, plastic cash envelopes, or clear cash envelopes.
Track your expenses with each envelope and make sure to replenish the envelope if the money runs out before the next payment period.
By following these steps, you can easily organize your money envelopes and keep track of your budget.
Cash Envelope Benefits –
1. Budgeting is easy and efficient
2. Easily track spending on categories
3. Reduce impulse spending
4. Create a budget that works for you
5. Reduce stress by knowing exactly how much money you have
6. Improve your financial well-being
7. Create a spending plan that aligns with your goals
8. Save money by avoiding unnecessary expenses
9. Enjoy the convenience of paying only for what you need
10. Have more control over your finances
50+ best cash envelope categories Ideas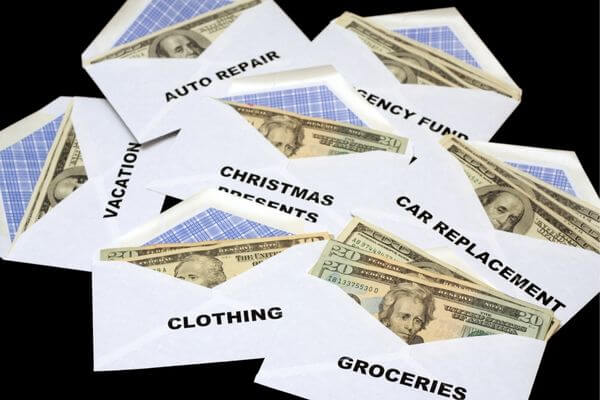 Creating a successful cash envelope budget starts with selecting the right categories.
To ensure a successful budget, it's important to evaluate where your money is going and tailor categories to fit your personal spending habits.
From the list of personal budget categories, we narrowed down the best for use with cash.
1. Food and groceries
Groceries are an important budget category, especially for families with a lot of mouths to feed.
It is essential to track how much money you are spending in this category in order to stay within your budget and avoid going into debt.
Groceries include items purchased at supermarkets, warehouses, and local stores.
Some people choose to include household supplies and personal care goods (like I do) whereas others include pet food (I don't).
2. Restaurants and Takeout
Eating out can be a great way to treat yourself or a convenient way to grab a quick bite on the go.
Restaurant and take-out spending can add up quickly, though, and it's important to be aware of what you're spending in this category.
This includes money spent on carry-out, drive-thrus, dining inside restaurants, bar hopping and going out for drinks, fast food, and school lunches for kids.
It's easy to lose track of how much you're spending on restaurant meals, so it's important to write down your purchases or stash paper receipts in an envelope.
3. Utilities
This includes electricity, water, gas, trash, internet, phone/mobile, cable, or Netflix/streaming.
Since utilities tend to vary across the months, you may want to consider a level billing approach so you can level out your monthly utility bills to a fixed amount.
4. Rent/house payments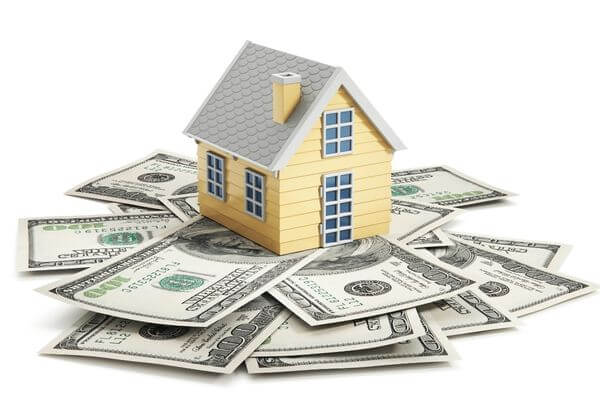 This is an essential budget category that typically takes up between 25-35% of your monthly income, and must be paid on a monthly basis.
These costs are usually fixed, and they are paid directly through a bank transfer or via direct debit.
It's important to create a budget category specifically for housing expenses so that you know they are being taken care of each month.
5. Transportation
Think of vehicle expenditures as anything related to getting from one place to another, such as gas, tolls, parking, train tickets, ridesharing, taxis, and public transportation.
You should also keep in mind that you need to adjust the amount of money you put in the transportation envelope to account for inflation in gas prices.
Make sure to include car maintenance/repairs and registration as a sinking fund example.
It is not recommended to include car payments as that is debt and must be treated differently.
Clever Fox cash envelopes for budgeting will help you keep your money organized, spend well, stay out of debt, start saving, and set and achieve financial goals.
Money binder with category stickers and budget sheets can help you organize your expenses and track your deposits and withdrawals and achieve budget goals.
6. Childcare
Childcare can provide children with a safe and secure environment, with access to educational and recreational activities.
It is a critical cash envelope category as it can help families save money in the long term, as well as provide peace of mind that their children are being taken care of.
Setting money aside provides parents with the flexibility to work, attend meetings, go on errands, and have time to themselves.
7. Household supplies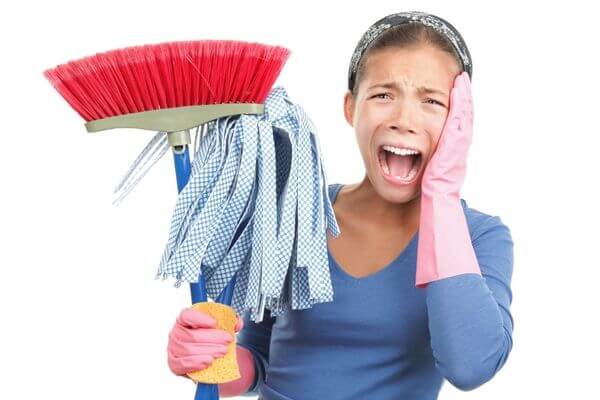 You can include this here or with groceries – the choice is yours.
Household supplies include decor items, cleaning supplies, organizing supplies, household items, and cleaning products.
8. Personal care
Once again, you can include a separate line item or keep it with the groceries categories.
Personally, I think of personal care items to be divided into three areas:
Toiletries – I put these in groceries and I tend to buy them with my groceries
Salon – Haircuts, massages and manicures – I put these separate
Makeup and specialty beauty item – these can add up quickly
Using a personal care category is a great choice as it allows you to prioritize your needs while also making sure that you are not overspending.
9. Pet Envelope
Budgeting for pet supplies is an important part of caring for your pet.
When making a budget for pet supplies, it's important to remember to include expenses for healthcare, food, litter, vitamins, and toys.
Healthcare expenses should include money for your pet's doctor visits, medications, vaccines, and vet fees. Additionally, be sure to include any irregular expenses such as grooming, boarding, and pet sitter fees.
10. Entertainment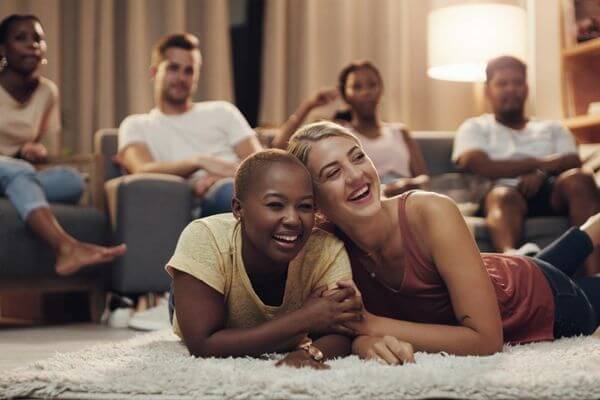 This is one of the best cash envelope categories to use!
We all love spending money to have fun and do things! But, they can come at a hefty price.
Examples of entertainment cash envelopes include:
Movies – This envelope can be used for tickets to the cinema, streaming services, or renting movies.
Concerts – This envelope should be used to cover the cost of tickets and associated fees, as well as other expenses such as merchandise and travel.
Nights Out – This envelope can be used for dining out, bar tabs, and other related expenses.
Other – This envelope can cover any other amusement and entertainment expenses that don't fit into the previous categories, such as amusement parks, festivals, shows, and games.
Find fun things to do with no money.
11. Clothing
Clothing is an important budget category to consider when organizing your finances.
This is an area that can quickly get out of control if you don't have a plan in place to manage it. It's essential to track how you spend your money on clothes because otherwise, you will be shocked by how much you have spent over the course of a few months.
As part of your budget, create a spending limit for clothing.
In addition to footwear, it's also important to budget for laundry and dry cleaning services, repairs and alterations, and shopping expenses like taxes and shipping fees.
12. Footwear
You can include this cash envelope category with clothing if you prefer.
When it comes to footwear budgeting, it's important to consider the right items for your and your family's needs. This includes items such as shoes, boots, sandals, sneakers, and slippers for the whole family.
Other accessories like shoe laces, insoles, and shoe care products should also be taken into consideration. For more formal occasions, you may want to budget for dress shoes and special occasion shoes like wedding or prom shoes.
13. Furnishings and Home Accessories
Furnishings and home accessories are essential for creating a comfortable and inviting home.
From furniture and decor to tools and decorating supplies, there are many items that can be used to enhance the look and feel of a space. This envelope will help you save up for what you want.
With the right mix of furnishings and home accessories, you can create a home that is both stylish and practical.
14. Medical expenses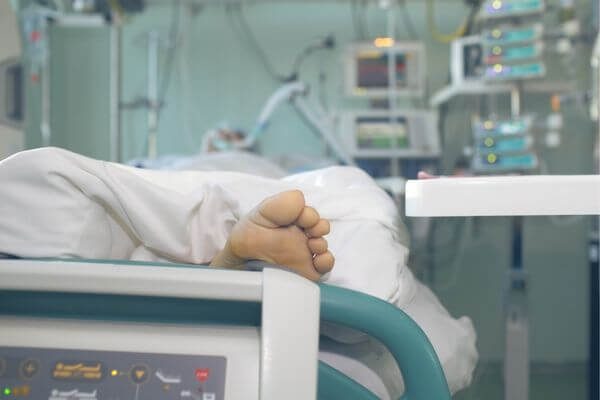 This is one category that many people forget, but with the funding of a Health Savings Account, it should be easy.
Medical expenses in the cash envelope category can include doctor bills, hospital bills, medicines or prescriptions, vitamins, and first aid supplies.
Additionally, co-pays, out-of-pocket medical bills, optometrist bills, and chiropractor bills are all examples of medical expenses you may have to pay.
15. School Tuition
School tuition is the cost of enrollment in a school, whether it is public or private.
It typically includes the cost of textbooks and other necessary school supplies, as well as tuition fees. It is a good cash envelope category because it is a large, fixed expense that is often due before the start of the school year.
Even if your child attends a public school, there are still costs for field trips, enrichment programs, and camps.
16. Phone bills and Internet
Many people choose to separate the cost of their phone bill and internet from utilities because they have the most opportunity to save money.
A phone bill is a cost associated with using a phone service, usually determined by the type of plan you have. It includes any fees for data, texts, or calls, as well as any bill credits or discounts.
Your internet bill is a necessity in today's digital world.
17. Auto maintenance budget envelope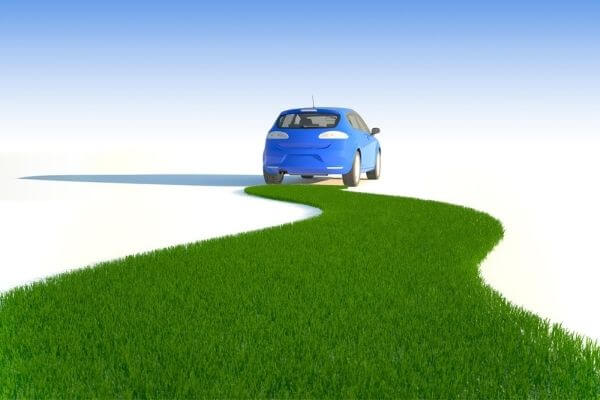 An auto maintenance budget envelope is a tool used to allocate and track spending on car maintenance.
By proactively setting aside money for your car's upkeep, you can be better prepared for any unexpected expenses that may arise. We set aside $100 per month.
This prevents you from having to dip into emergency funds or take out a loan to cover your car's unexpected expenses especially if you are driving a beater car.
18. Auto insurance
Auto insurance is a type of insurance coverage that helps protect you financially in the event of a car accident or other types of vehicle damage. It covers expenses related to medical bills, repair costs, and even replacement costs in the event of a total loss.
Typically these auto insurance bills are paid on a six month or yearly basis. So, you need to set aside a set amount each month to cover the premiums due.
The coverage levels and premiums for auto insurance vary, so it is important to shop around to find the best policy for your needs.
19. Gym membership
The value of a gym membership depends on a variety of factors, including the type of membership, the level of service offered, the amenities included, and how often you plan to use the gym.
Generally speaking, a gym membership can range from as low as $10/month to as high as $100/month depending on the gym and the type of membership.
Ultimately, the value of a gym membership is based on what you're getting for your money and how often you plan to use the facility.
20. Alcohol
An alcohol cash envelope category is a budgeting tool that can help people better manage their alcohol spending and consumption.
21. Kids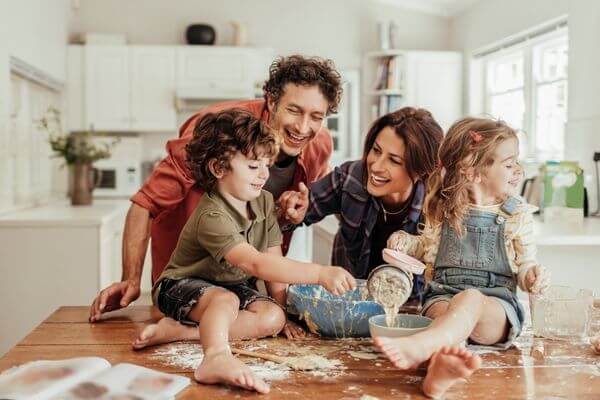 Kids are expensive! I can attest to that one!
You need to budget for their activities, childcare, clothing, school, and baby gear.
If you have children in competitive sports, I would create a separate budget category just for those expenses.
22. Lawn & Garden
Lawn and garden is an important cash envelope category that many people overlook when creating their budget.
From lawn maintenance to gardening supplies, there are a lot of expenses that can quickly add up if you don't keep track of your spending.
Do you need to purchase new lawnmowers, garden tools, and other equipment periodically?
Do you regularly buy seeds, soil, fertilizer, and other products for maintaining your lawn and garden?
Make a list of all the products and services you purchase for your lawn and garden and then determine how much money you want to allot to this category.
23. Date Nights
There is enough stress in a relationship when it comes to money, but date nights are important.
Decide in advance the amount you want to spend on date nights and take only the amount of cash you estimate you'll spend per outing.
With a little bit of planning, you'll be able to enjoy a great evening out without breaking the bank.
24. Gifts – Christmas, Birthday, Etc
Gifts can be one of the most difficult expenses to budget for. So, set aside a little bit each time you get paid.
Remember to include birthday gifts, holiday gifts, co-worker gifts, graduation gifts, and special occasion decorations.
Additionally, it's a good idea to put money aside each month for gifts so that you don't have to worry about a big expense at the end of the year.
Learn how to do Christmas on a budget.
25. Hobbies
Budgeting for hobbies can be a great way to make sure you have enough money for the activities you enjoy, while also ensuring you live within your means.
Taking an organized and calculated approach to budgeting for hobbies can help you ensure that you don't overspend and still have the necessary funds for all the activities you love.
Before you begin, it is important to have a clear understanding of all your financial obligations. You must cover your mandatory expenses first.
26. Savings with 100 Envelope Challenge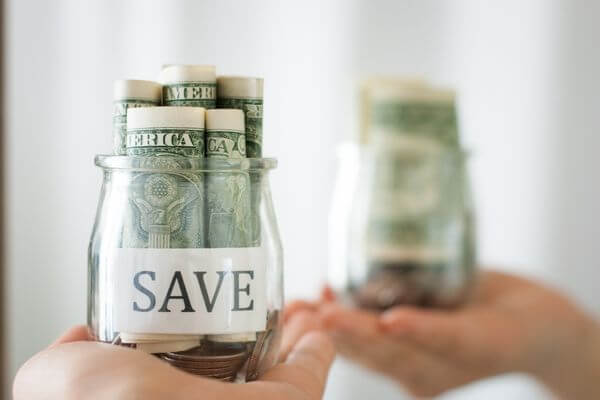 Saving is important as it can take away a lot of the financial stressors families face.
Setting aside money for gifts is another important saving strategy, and can help offset the cost when many gifts are needed, such as around the holidays.
Here are the popular envelope challenges:
27. Credit card payments
Using cash envelopes is a great way to pay more on your credit card debts than you planned.
By budgeting with cash, you are reminded of the money you have and can make better decisions about how you spend it. This can help you to resist the temptation to overspend on other envelopes and allocate that money toward your debt.
28. Vacation savings account
A vacation savings account is a great way to budget for a dream vacation.
It involves putting money away each month in an account into which you can withdraw when needed.
This helps to make your dream vacation more affordable, as you are consistently adding money to your vacation fund.
29. Starbucks
The amount allocated to a Starbucks cash envelope will vary depending on the number of trips per week.
Assuming you visit once per week and spend $5, you would spend $260 a year.
For many people, this is not a weekly habit and costs can quickly escalate.
30. Blow Money or Fun Money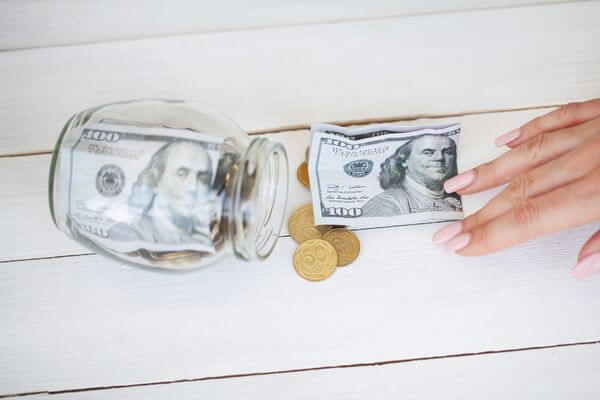 Fun money, or "blow" money, is money that is set aside for no specific purpose.
With fun money, you can do whatever you want with it—from buying yourself a cup of coffee to splurging on a new pair of shoes. Therefore, it is important to be prudent with this type of money and not go overboard.
When you decide to use fun money, it's best to take only the amount of cash you plan to spend.
31. Charitable Giving
Charitable giving is an important part of any budget and can be easily incorporated into an envelope budget system.
This money could include tithes, donations, or random pay-it-forward purchases.
Keeping track of your charitable giving can be a great way to hold yourself accountable and make sure that you're giving to causes that matter to you. You can also use the envelopes to keep track of the impact of your giving and the different ways that your money is helping those in need.
32. Miscellaneous expenses
The miscellaneous envelope category is essential for budgeting because it allows us to have a little bit of extra money available for any unexpected expenses that we may encounter.
This would account for another not previously mentioned.
Think of things that may be specific to you like lessons (i.e. music lessons, art lessons, etc.), bike maintenance, or repair.
Are there any apps available to help me with my cash envelope budget?
Enjoy guilt-free spending and effortless saving with a friendly, flexible method for managing your finances.
Yes, there are apps available to help with a cash envelope budget.
Apps like You Need a Budget (YNAB) use virtual "envelopes" to represent budget categories and show spending activity and balances for each category.
Other budgeting apps like Qube Money allow you to set up digital cash envelopes that link to your bank account and track your spending automatically.
These apps are a great way to get the structure of the cash envelope system without having to carry cash.
Also, check out how to find success with the cashless envelope system.
Find out the Verdict: YNAB vs Mint.
FAQ
Which Cash Envelope System Categories will you Use?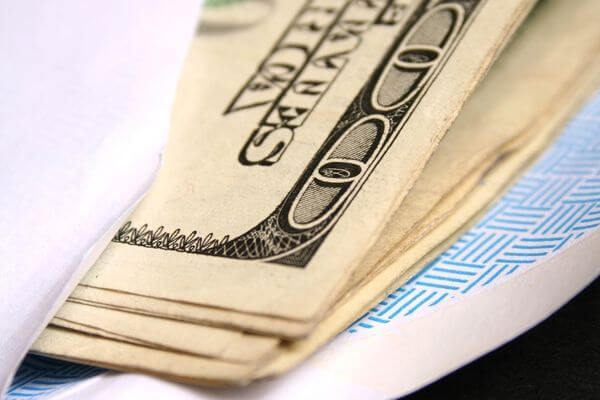 With a cash envelope budget, you can finally take control of your finances and start saving money.
The cash envelope system is a great way to budget your money and stick with it.
You can set up numerous categories of cash envelopes to help streamline your expenses.
Using cash envelopes is an effective way to gain control over your spending and allows you to be more disciplined with your money.
Plus, you can set up your own budget and tailor it to your lifestyle.
Start today and take advantage of the numerous benefits of cash envelope system!