This post may contains affiliate links, which means I receive a small commission at no cost to you. Please read the full disclosure here.
Ready to step up from just cash envelopes to a full cash envelope wallet?
At this point, using cash is changing the way money is handled and that is awesome.
Trying to sort through and find the best cash wallet system can be a challenge. Find the perfect one for you.
The great thing about using a cash envelope wallet is this is more than just a whim; it is a solid foundation. By using cash, the ability to overspend money has completely gone away. All the cash you have access to is what is in the cash envelopes.
Simply put – you can't spend what you can't afford.
Many times, people shy away from using cash.
Here is the #1 reason to use cash over credit cards:
You spend less money.
Period.
However, switching to a cash envelope system can be tricky.
You must figure out how much cash you are comfortable carrying.
Also, no cheating allowed. Moving money from one budget envelope to another part of the wallet is a no-no.
As with any new habit, you have to switch to the cash envelope system for at least a month.
Here are Best Cash Envelope Wallets that Won't Fall Apart:
These are for the person who money envelopes already work and looking to invest in a cash envelope wallet system.
Bella Taylor Cash System Wallets
These wallets are simply classy. No one would ever know that this wallet was designed to hold cash and help you stay on budget. There are plenty of colors and patterns to find one to suit you.
The Bella Taylor wallets has space for 6 cash categories plus space for cards and IDs. This wallet does not offer the customization like other options.
Heart of Harshey – Cash Envelope System Wallet/Clutch
Staying on budget and in style is just what Heart of Harshey has to offer! Each wallet is handmade with care (and if allergies are an issue…theirs are made in a pet-free & smoke-free environment).
This wallet is customized on the number of cash envelopes you want to carry (4, 6, 8, or 10). Plus a little pocket for a label. This wallet makes using cash and sticking to a cash budget easy. Learn more here.
Start your Path to Money Bliss
Learn the basics needed to change your financial future forever.
This will be the best choice you have made for yourself. Join this FREE email course today...
The Savvy Spender Budgeting Clutch Wallet
The two reasons I like this wallet is ability to change up the envelopes to take and it is big enough to hold a cell phone.
Many times, switching out cash envelopes is a necessity. Plus, the envelopes close with a magnet disc; so, no worries about cash falling out. Learn more here.
Kodi and Kiki – Cash Envelope Wallets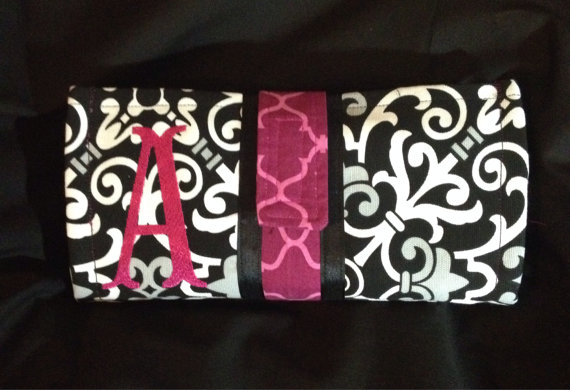 One great reason to pick a wallet that is handmade is the customization. With the options offered, you get exactly what will work for you. At Kodi and Kiki, they embroider your personalized categories on the envelopes. The end result is classy and long-lasting. Learn more here.
Thrifty Zippers – 
Envelope System Wallet for Cash Budgeting and Extreme Couponing
This wallet is handy for grocery shopping. Keep your grocery money and coupons all in one place. No worry about losing anything in order to save money. Learn more here.
Men's Best Cash Envelope Wallets –
Let's face it. Men don't want to stick out. So, these cash envelope wallets are all designed with him in mind.
Thrifty Zippers – Men's Slim Bifold Wallet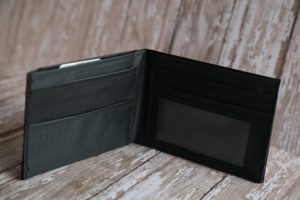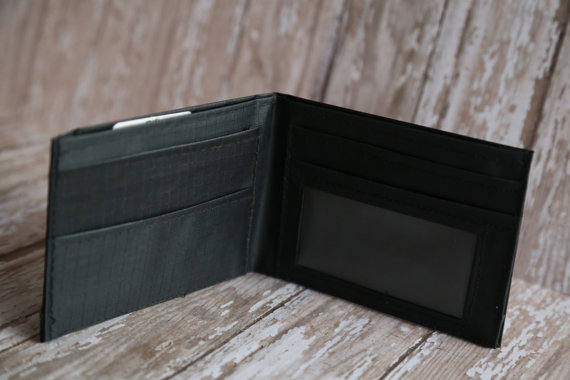 This bifold wallet is exactly what each man needs. The "cash envelopes" are tucked away and not obvious. Plus there is space for cards and IDs.
They are durable since they are made from ripstock nylon (Fun fact – some hot air balloon envelopes are made from the same material!) That means they are durable and can withstand pressure. Inside you will find 5 cash envelope slots! Pick up yours here.
Missy Pie Wallets – Men's Slim Bifold Wallet in Waxed Canvas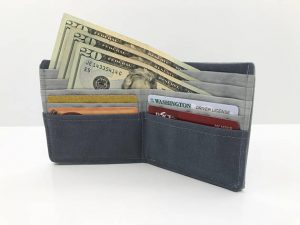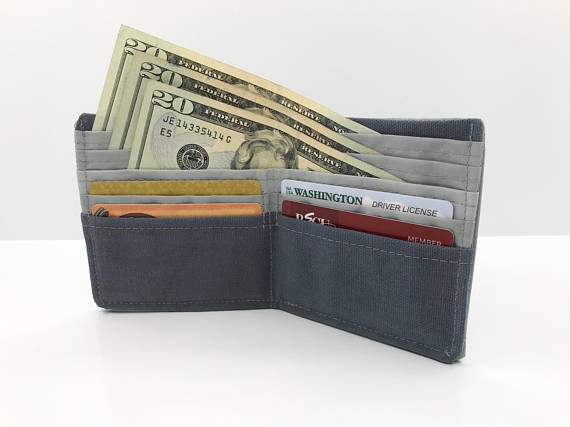 The lady behind Missy Pie Wallets knows exactly what men need to succeed with using cash envelopes. This is another great design for a men's cash envelope wallet.
This men's wallet is made from waxed canvas, which provides another durable and trendy option. Very easy to succeed using cash. Pick up yours here.
All in all, with any of the cash envelope wallets, you will be ready to use your cash envelopes in style and convenience.
Are you not ready to invest in a cash envelope wallet? Then, check out the best cash envelopes on the market.
Just remember…by using cash, it will force you to stay on budget.
From the list of the best cash envelope wallets, which is your favorite?
FREE ACCESS!
All of the resources you need to succeed with money. Gain instant access to financial printables, worksheets, guides, and more!
---
The password will be be emailed to you!