This post may contain affiliate links, which helps us to continue providing relevant content and we receive a small commission at no cost to you. As an Amazon Associate I earn from qualifying purchases. Please read the full disclosure here.
---
Cash envelopes for budgeting are a great way to keep you on track with spending.
It is the easiest budgeting method to manage. Once the cash is gone, it is gone.
The transition to using cash may be difficult at first. But, in the end you can find plenty of success.
Cash envelopes here you go!
You are excited to start and line up all of your plain white envelopes with money! Progress.
A couple of months later, those plain white envelopes are trashed from use (which is a good thing since you have been using the cash envelopes). Now, you are ready to upgrade to something that will work for you and last a little bit longer.
You have already made a great choice to use cash envelopes for budgeting!
Since there is no easier way to stay within budget than using cash, having a sturdy cash envelope makes the job easier. Just make sure not to shuffle money between them. Have a little faith.
It is okay to spend a little bit of money that will keep you on track with your budget.
Today, you will find the perfect and best cash envelopes and cash envelope dividers for you!
Must Read: Money Bliss Steps for Financial Freedom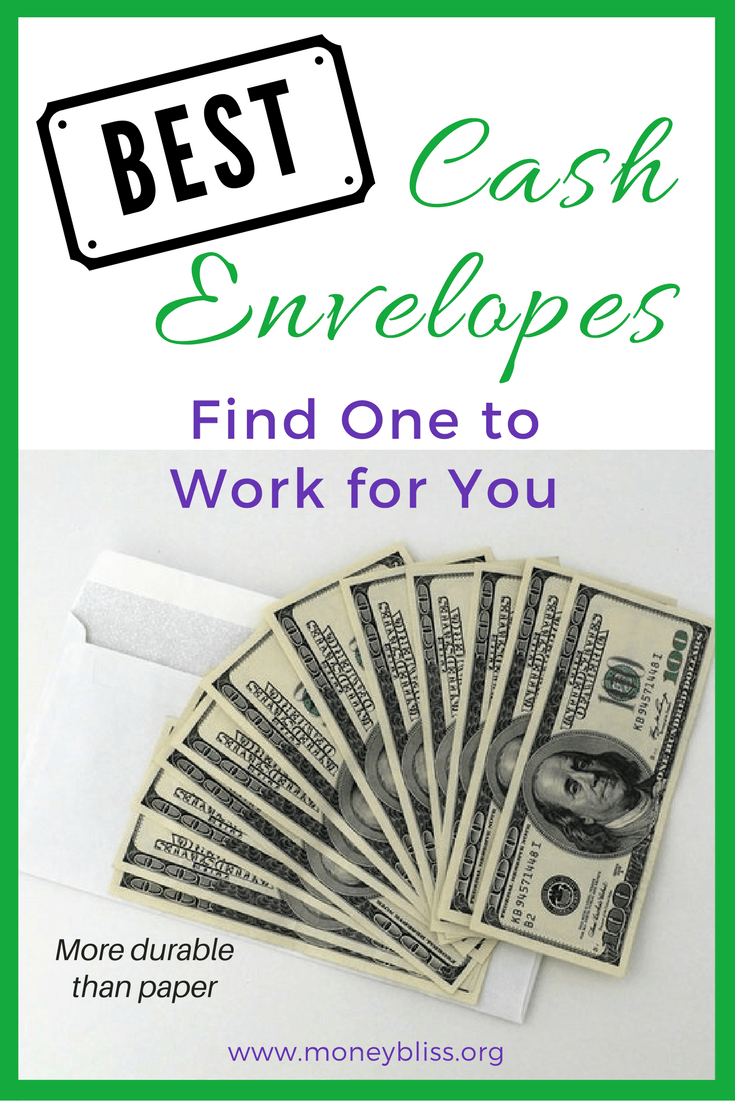 What are Cash Envelopes?
Cash envelopes can be used for so many purposes!
The main thought is to use cash envelopes for budgeting. Take your budget and divide it among the budget envelopes.
However, you can take your cash envelopes to many more uses than just money envelopes. Think outside the box like money saving challenges, Christmas money, or collection of receipts for taxes.
Also, cash envelopes are great for kids to use for save, give, and spend envelopes. Start the basics of budgeting early.
There is no one perfect cash envelope system for everyone. We are each unique and our preferences will be unique as well.
Possible Uses for Cash Envelopes:
Money Envelope
Grocery Money
Clothing
Gas Money
Eating Out / Takeout
Slush money for him and her
Babysitting Money
Gifts
Christmas Money envelopes
Give envelopes
Personal Care (Manicures, salon, etc)
Vacation Savings
Date Night Money
Fun Spending – My personal favorite!
Must Read: How to Successfully Use the Cash Envelope System
Isn't Learning How to Make a Cash Envelope More Frugal?
You can easily learn how to make a cash envelope.
Personally, I have had many issues with my printer trying and I don't care for my handwriting (at least I am honest, right?).
One of the thrifty living traits is to know when your money is best spent on buying something new versus spending time, energy, and money making your own.
However, if you insist to make cash envelopes, here is a cash envelope template to use.
Best Cash Envelopes for You:
There are so many purposes for money envelopes!
Great for slush money – aka pocket money. Perfect for a Christmas cash envelope. Wonderful for dividing up grocery money from eating out money. So many purposes and labels!
You can easily learn how to make a cash envelope. Personally, I have many issues with my printer trying and I don't care for my handwriting (at least I am honest, right?).
All in all, they make wonderful budget envelopes. Perfect to keep your budgeting on track!
MazieMagnolia – Laminated Cash Envelopes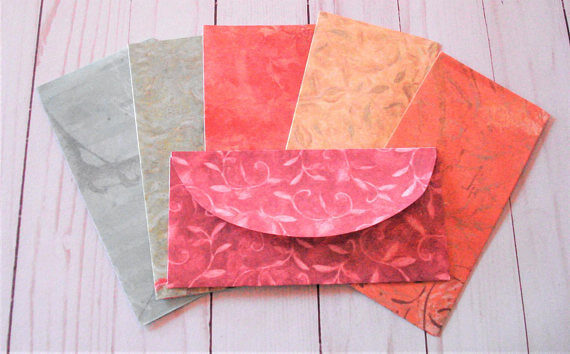 At last, the search for laminated, sturdy envelopes is over! At MazieMagnolia, their shop covers all your needs for a durable cash envelope and desires for color expression. These cash envelopes are beautiful. (hint: this will make using cash easier).
This can be slipped easily into any wallet or planner. Each to label with a marker or your own stickers. Find the full selection here.
Cash Envelope System for Budgeting and Saving Money Budget Keeper, 12 Pack

The main reason I love these envelopes – they are water-resistant, able to keep track by months, super durable, yet lightweight.
Also, they are colorful, which helps to find the correct envelope fast. Buy yours.
ElleReveCo – Planner Cash Envelopes folders

These money envelopes from ElleReveCo are just stunning. Plus they are vertical, which is difficult to find. Also, they can fit inside a planner, too, with a hole punch! They are laminated cash envelopes, so they can withstand tears and water.
Her store is filled with lots of colors and pattern choices. Very well thought out design. Check out the full section here.
SpendVelope Envelope Budget System

These have a longer area to keep track of expenses, which I prefer. The length on the SpendVelope is a little bit longer, so make sure they will fit in your wallet. Colorful.
Just be careful of excess water as they are made of heavy duty card stock. Buy yours today.
daisylanedesign – Zipped Cash Envelopes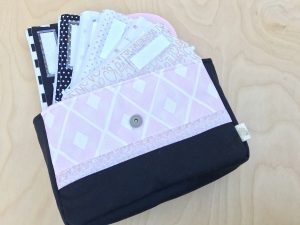 These are fabric, which means they will last. No need to worry about paper wearing out. Honestly, anything is sewn with love is high quality and that is what you find at daisylanedesign. Plus, there is a little plastic pocket to label each cash envelope.
Another unique feature I love is the zipper. Check out all the styles here or the full cash envelope sets here.
Filexec Zipper Envelope, Clear
Looking for something basic? These will do.
Love the zippers. There are times that just an envelope doesn't cut it. These zipper envelopes are a little bit larger than most cash envelopes at 4.75″ x 9.5″.
By zipping the envelope, the cash is more secure. They double as a great system for keeping receipts. Learn more here.
Related Shopping Ideas: Best Cash Envelope Wallets that Won't Fall Apart
Cash Envelope Dividers –
Dividers are a great option if you don't want to keep your cash in envelopes, but you still want the money organized.
Here are some of my favorites…
SarayPlans – Cash Envelope System Labels & Rainbow Dividers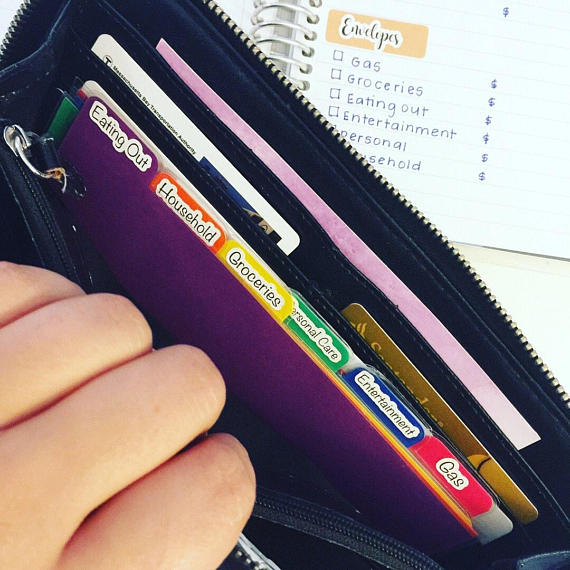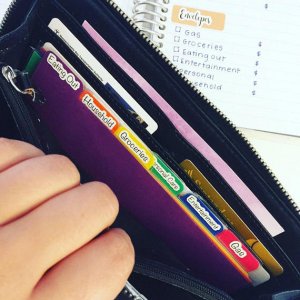 The reasons I love this product from SarayPlans is because of the colors and the easy to read font. Simple to fit inside almost any wallet. The labels have a wide variety of categories to choose from.
Plus you can customize them!! Learn more here.
authenticU – Cash Envelope Tabs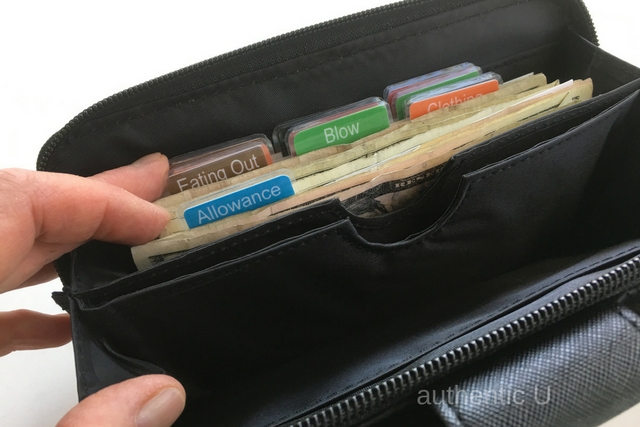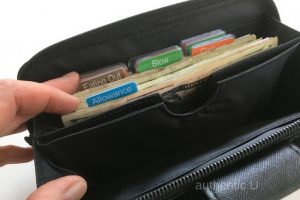 Simple, yet functional. That is what authenticU is all about. This shop gives you two options – colorful or simple black & white. Also, she allows for customizations. All of her products are laminated with more durable, long-lasting tabs.
They come in set of 6 or set of 12 – perfect to find what suits you. Buy yours here.
MazieMagnolia – Cash Wallet Dividers Laminated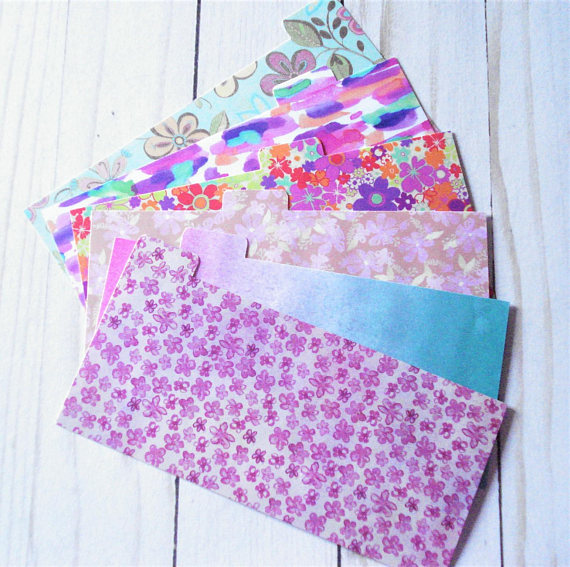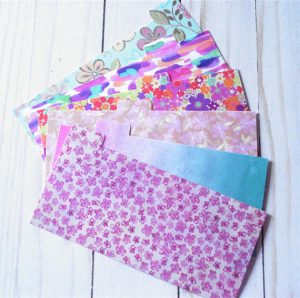 Beautiful colors and patterns at MazieMagnolia. These dividers make using cash convenient and efficient. All are laminated, which is key. They come in sets of twelve or six. Easy to suit your needs.
You need to label these with a fine-tip marker or your own stickers. Shop for yours here.
ElleReveCo – Planner Cash Envelopes Dividers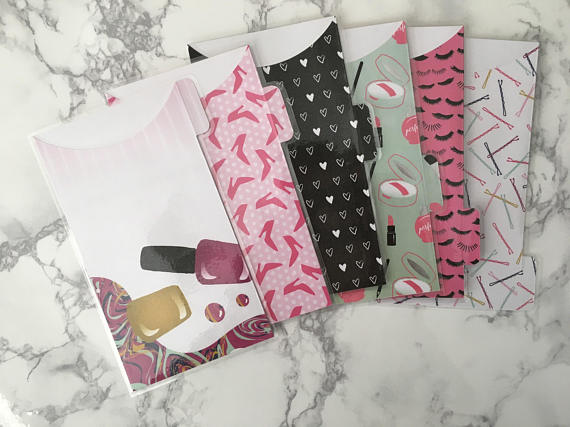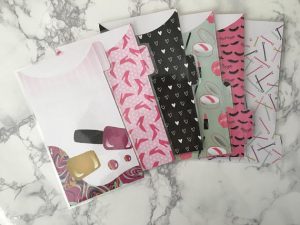 Can't decide between envelopes and dividers? Don't worry – ElleReveCo has you covered. This combo is definitely one of my favorites. Keep the money separated with tabs to easily find what you need.
These fit well into a planner, too. Shop for them here.
DIY Gal? Want to learn how to make money envelopes? Check out these templates.
Overall Cash Envelopes for Budgeting
Any on the list of best cash envelopes are great options!
The dividers are great, too! Just browsing all of the options makes me excited to use them on a regular basis.
Each person is unique and their cash envelope or divider must fit their lifestyle.
By using cash, you are much more likely to stick to your budget than any other system. Guaranteed.
Budgeting Resources:
The Money Bliss Steps to Financial Freedom have been created to help you succeed financially with money. Focus on one step at a time before jumping to the next one. By using cash envelopes, it helps say on track.
Now, comment below on which cash envelope or divider you want!
In order to be successful, make sure you read the Ultimate Guide to Using the Cash Envelope System.