45+ Creative Money Gift Ideas That will Surprise
---
Giving money as a gift can be one of the best gifts that you can give today.
A lot of times though people don't feel like giving money as personal or creative or thoughtful enough, which is a complete joke because honestly, cash is king.
More often than not, the receiver of the gift actually loves to get money – especially kids!
Even better, one of these money surprise ideas!!
There are many reasons to give money because, yes, gift cards are nice, but what if you find something else at a different store that you want or their policy to redeem gift cards is really difficult. Also, some people don't want to add more items to their houses. Others are just plain hard to buy for because they go out and buy everything they need.
That is why giving money as a gift is so absolutely awesome.
Today we are going to cover so many terrific ways on how you can give money as gifts. You can purchase some of these money gift ideas or pull out your DIY skills.
In this post, we are going to dig in and find super creative and fun ways to give money.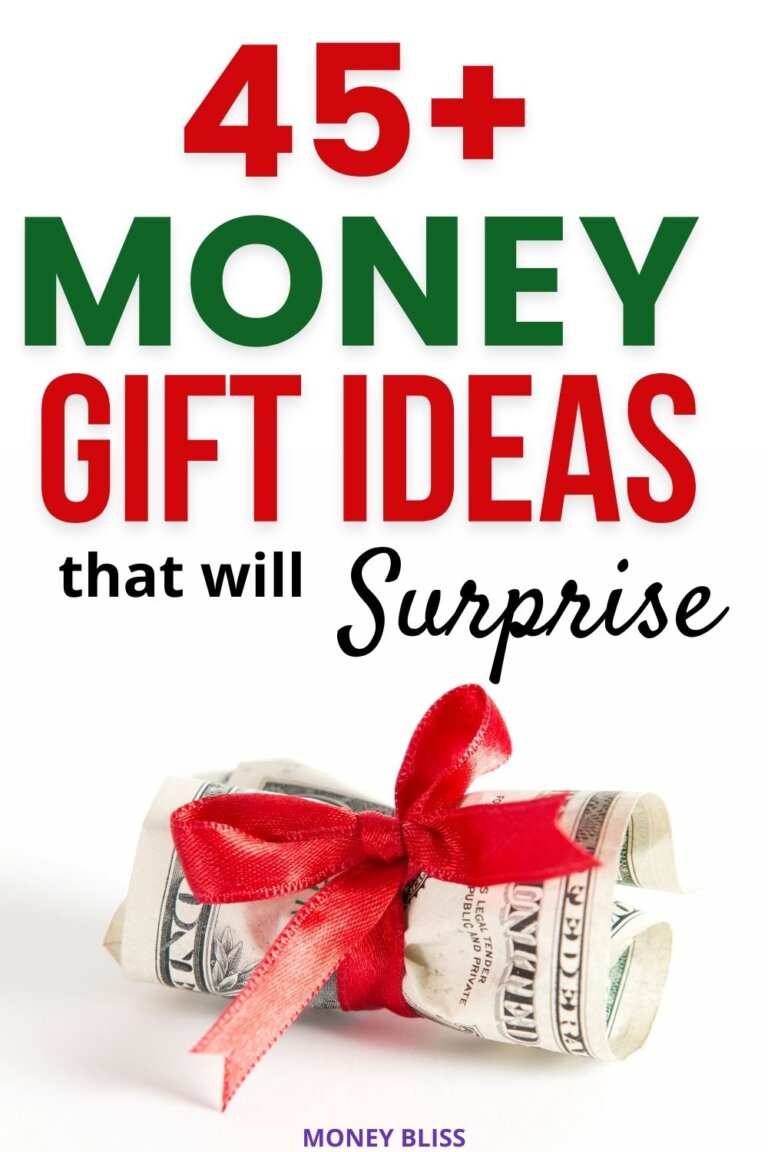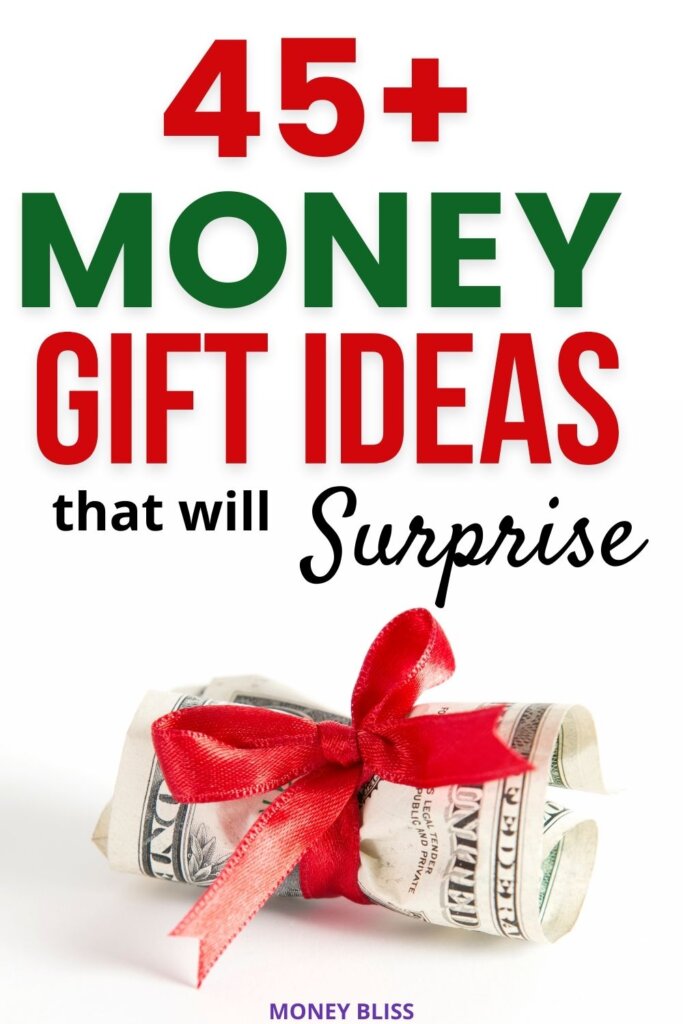 Best Surprise Money Gift Ideas
These money gift ideas will wow at any birthday party, Christmas exchange, graduation, or any other time of the year because there's a little bit more thought behind how to give the gift.
Cash is a really thoughtful gift, too. Don't forget that.
My Money Surprise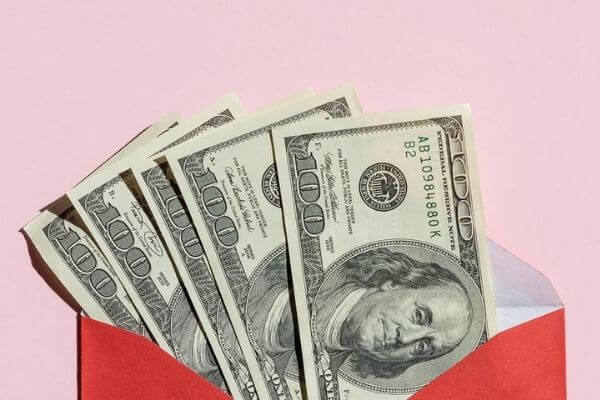 The first time I personally received a money gift was in college. The best gift ever!!
My parents hid cold hard cash in a room divider screen that I needed. I had cash to pay for groceries, cash for gas, and other incidentals I needed. That was one of the most epic Christmas presents that I ever received because it was something that I truly needed.
Then, I could decide what do I want for Christmas and spend money on what I truly wanted!
More importantly, it was something that I could choose how to spend or save. It wasn't something that would just sit in my closet because I would actually use the cash.
What is a unique way to give money as a gift?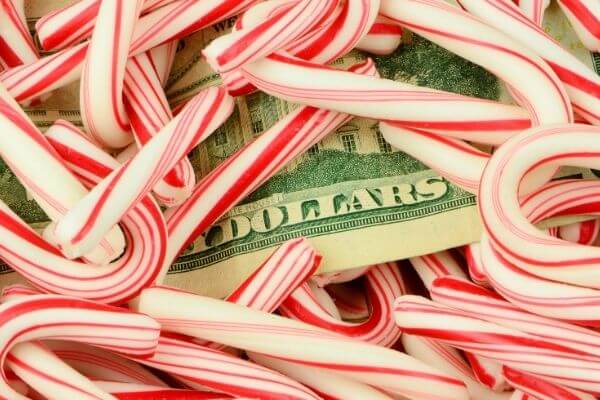 You can make the gift out of money itself.
Even better, there are plenty of ways to hide money inside another practical gift. You can make find many gift money ideas using a few crafty DIY skills.
So many creative ways to give money as a gift!
How To Wrap Money For A Gift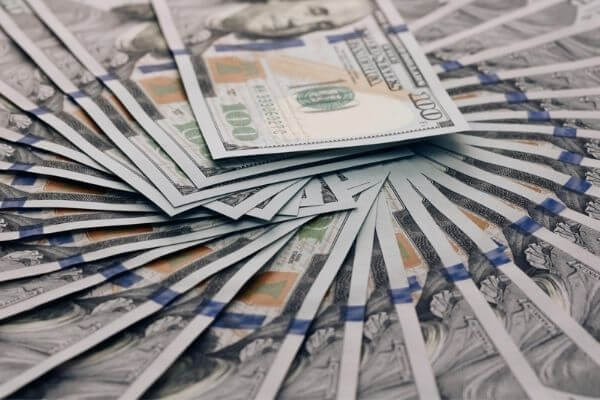 This is exactly how to gift money.
Now, don't think that you have to be super, super creative, and hone all your crafty skills just to give the best money gift ever.
I'll be very honest, learning how to wrap money for a gift is super super easy!
You're probably going to need just a few items and most of them are sitting in your house!
The fun part of these money gift ideas is you get to be creative on how you want to give the best gift ever!! Some of the creative ideas include a little tape, some glue, and maybe saran wrap. Or you can hide it inside a jar with M&Ms for a money snack.
These are just a few of the ways that you can wrap money for a gift.
Learn how to make a money cake!
This post may contain affiliate links, which helps us to continue providing relevant content and we receive a small commission at no cost to you. As an Amazon Associate, I earn from qualifying purchases. Please read the full disclosure here.
When to Give Suprise Money Gift Ideas?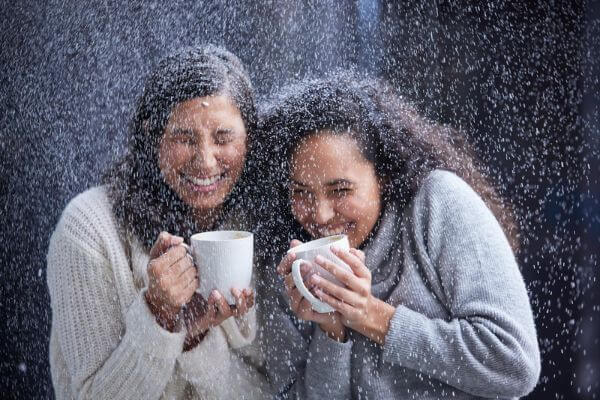 These money gift ideas work for:
Birthdays
Weddings
Christmas
Easter
Graduation – High School or College
Mother's Day
Father's Day
Baby Shower
Bridal Shower
Anniversary
Retirement
Milestone Birthdays – 16th birthday, 18th birthday, 21st birthday, 50th birthday
Honestly, any type of occasion!
It is just taking the gift, one step further and finding a unique way to give money gifts.
Who To Give Money Gift Ideas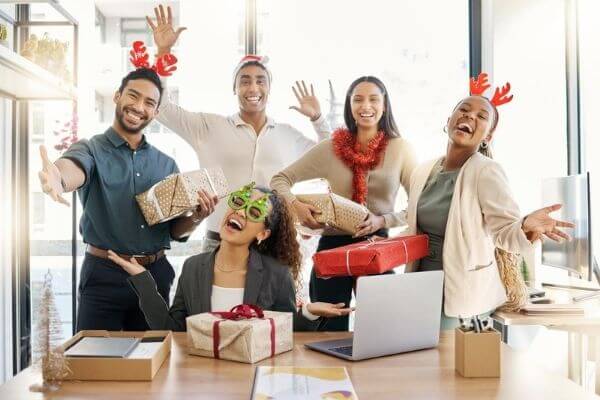 These types of gifts are so flexible and can be used by anyone!!
Everyone loves to get cash and spend it how they choose. Then they can cross something off their Christmas bucket list.
How to Give Money as a Gift & Not Be Rude?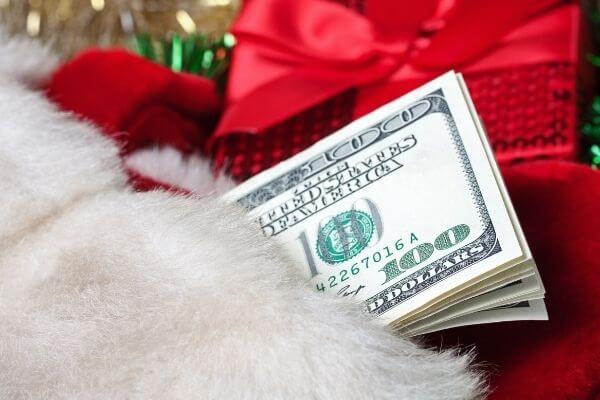 Is giving money as a gift rude?
Absolutely not.
As we've said many times here at Money Bliss – cash is king.
With cash, you are able to do what you want to do with the money. You don't have another thing collecting dust on your shelf or set in the basement.
Don't look at giving money as a rude thing to do. It is actually freeing because the receiver of the gift can choose how they spend it on the reverse side as the recipient the of cash.
Feel empowered in the decision of giving cash as a gift instead of an actual materialistic item.
Grateful Tips: I always recommend writing a thank you card immediately. Once you use the cash, then write another note on how you used the cash and how much you appreciated it. Then, the gift giver knows how you used the cash, the ways they helped you, and then they won't question their decision in giving money as a gift.
Cute Ideas for Giving Money
In this list, you will find cute ideas for giving money. These are the absolute adorable ways that people would love to receive money.
These are great for Christmas and birthdays, and especially for kids, teenagers, and young adults.
You will learn how do you roll money for a gift and so much more!
Funny and Fun Ways to Give Cash
This list is about the funny and fun ways to give cash.
This type of money gift idea works best for a white elephant exchange, a coworkers exchange, a friend exchange, or someone who loves a good joke.
Let's be honest... sometimes you just to be really funny with how you give the gift.
Honestly, I'm not sure if there are any annoying ways that you could give money. (Cash is still cash, right?) For those that enjoy crisp dollar bills beware!
Photo Credit: www.etsy.com
This money wreath is an adorable AND unique way to gift money. Make sure to order in plenty of time for the Esty shop owner to make it!
Photo Credit: www.etsy.com
Perfect gift for the Dad who always says money doesn't grow on trees! This is a funny gift idea for the father who has everything and has a great sense of humor. Because now...
Money DOES grow on trees!
Photo Credit: www.sunburstgifts.org
It is proven that money does grow on trees. This DIY tutorial will teach you exactly how to make your own money tree. This beautiful money tree topiary is ready for one very lucky gift recipient!
Fun and unique way to display money and gift cards. Perfect for any special occasion. Money is growing on trees again, which is fabulous!
Photo Credit: lessthanperfectlifeofbliss.com
Paper chain gifts are a great way to decorate for the holidays. But, it is also a fun way to give money! Very simple DIY project to complete.
Photo Credit: Passionforsavings.com
Probably the easiest DIY project and pretty way to give money. You need a styrofoam wealth, cash, and a box! Wrap inside another box or display as part of a scavenger hunt!
Photo Credit: www.etsy.com
Who doesn't love fries! Have you ever seen such a creative way to give money?!?! This will be a pleasing gift for any fry lover!
Photo Credit: confessionsofanover-workedmom.com
Have you ever tried to make folded money gifts? These simple origami pieces are the perfect gift especially for those hard to buy for on your list.
Photo Credit: www.etsy.com
Made with real money! The perfect money gift idea that you don't have to make. No need to learn origami here! Order yours today!
Photo Credit: theseasonalhome.com
Rainy day ahead! This is a perfect way to give a little extra cash. Just make sure they give the umbrella a try when opening gifts!
This one is a challenging and unique mystery puzzle box! Personally, I have witnessed hours of fun and laughter trying to open the box. The desperation to solve the maze to get the gift is hilarious to watch!
Photo Credit: sendomatic.com
Super fun way to give money and withhold the desire to spend the cash right away. You can place any amount of cash in these, so they fit virtually any budget. Simple DIY tutorial!
Photo Credit: www.livinglocurto.com
Dreaming of some cold hard cash falling into your lap? This is a funny way to give some money and it is a huge hit!
Ways to Hide Money in a Gift
Okay, let's be honest, we don't want everybody to know right away that they're going to get money inside their gift.
How do you hide money as a gift? This gift list is filled with perfect ways to hide money inside a gift.
When they open it, they are excited about just the outside part of the gift and they don't even know the monetary gift that you have waiting for them inside!!
Creative Ways to Give Money – Which is your Favorite?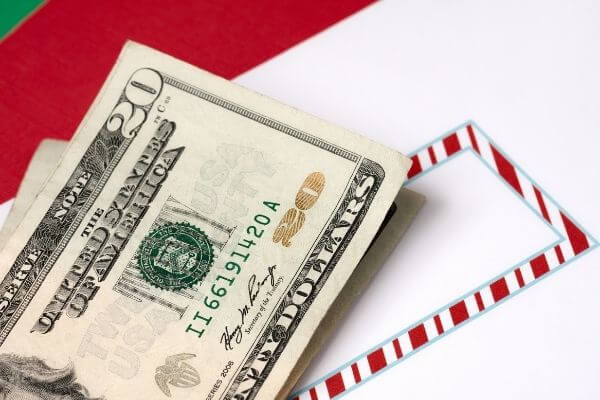 What is the best way to gift money?
Honestly, is there any bad ways to get money? Maybe if the gift giver never opens where the cash is heading, but let's hope that doesn't happen.
In this post, we have covered all of the best ways to gift money.
A simple way to say I appreciate you! You have so many ideas to choose from!
Which creative ways to give money did you like the best? There are DIY methods to giving cash and some that you can quickly pick up.
Follow for more inspiration on our Christmas Pinterest boards.
I can't wait to see your pictures and what you've come up with, and how you plan to do this.
More Christmas Gift Ideas: