The Ultimate Christmas Bucket List – 125+ Fun Ideas to Do
Inside: Looking for the perfect Christmas bucket list? Over 100+ fun ideas will help you plan a memorable Christmas. Plus free printable to download!
The Christmas season is here and you want fun ideas to do!
To help make your life easier this year, I created a bucket list full of over 100 activities. You can use it as an actual bucket list or just enjoy scrolling through some fun things to do with friends and family before December 25th.
You will find everything from decorating ideas for your home (from simple snowflakes that are easy enough for kids to make) all the way to DIY recipes for Christmas treats.
Who doesn't love a good list?
This Christmas bucket list is things you can do with your family around the Christmas season to make it more lively and enjoyable.
I made this list for my own kids, but I thought I would share it with you to use it too!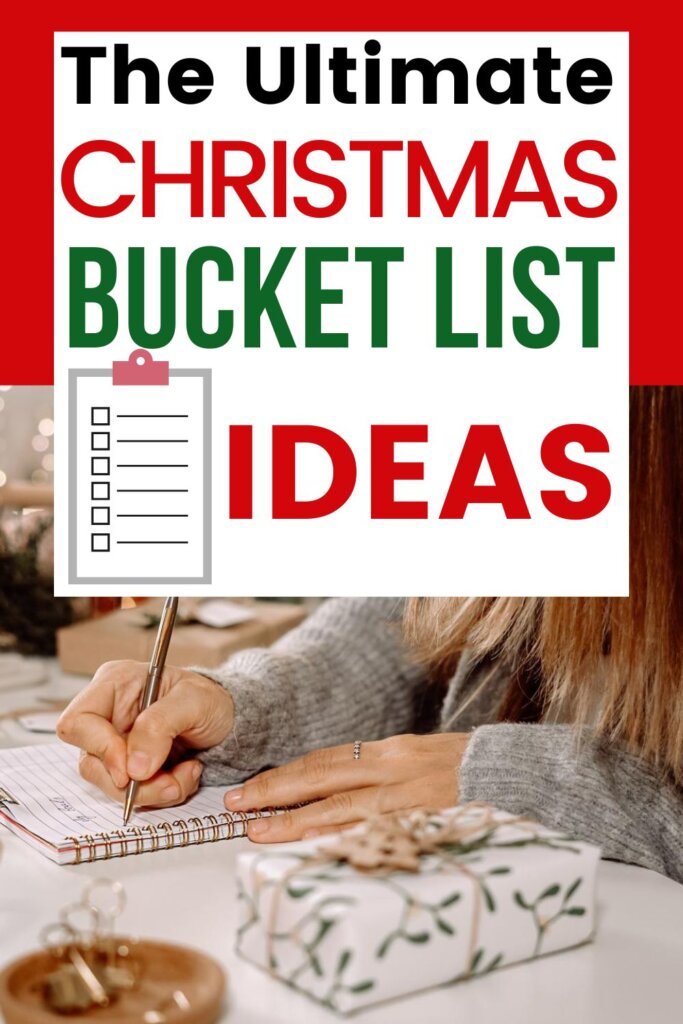 How can you make your Christmas bucket list more fun?
There are many different ways to make your Christmas bucket list more fun.
One way is to focus on new activities that you haven't done before. Another way is to add food-related activities, which always make Christmas special.
You can also try incorporating some outdoor activities, even if it's just for a (snowy) day.
And don't forget about family traditions! They're a big part of the holidays and can really enhance the experience.
No matter what you do, make sure you enjoy yourself (and not stress yourself out)! The holidays are a time for celebration and should be spent with loved ones. Merry Christmas!
This post may contain affiliate links, which helps us to continue providing relevant content and we receive a small commission at no cost to you. As an Amazon Associate, I earn from qualifying purchases. Please read the full disclosure here.
Memorable Christmas Bucket List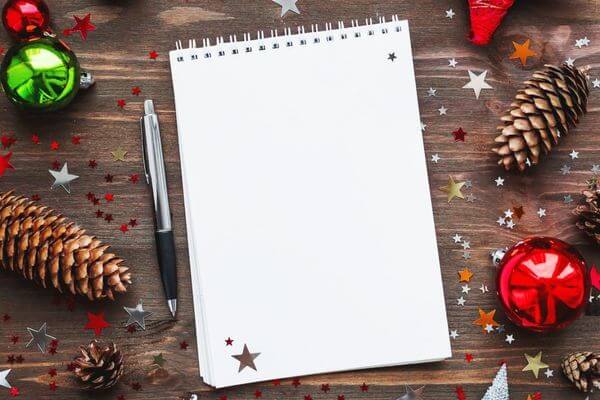 While we love the classic Christmas bucket lists, we also are always looking for unique ideas to add to your holiday bucket list.
Some of these out-of-the-box ideas are pretty sweet and you may want to do them year and year again.
You can find everything from baking cookies to attending a German market to spending Christmas at a lodge. No matter what you choose, make sure you keep in touch with your family and friends during the holidays.
1. Go to Mexico. This is one of our Christmas traditions! There is something relaxing about enjoying the beach while Felix Navidad is playing in the background. (Gift hint… all of the beach gifts can be given to be used on the trip.)
2. Book a Wintery Mountain Stay. On the flip side, there is something magical about sipping hot cocoa while by the fireplace when giant snowflakes are falling outside.
3. Participate in a Neighborhood Luminaires Night. Organize one night for all of your neighbors to put luminaries outlining their driveways. It is a symbolic event with neighbors coming together in peace.
4. Roast Chestnuts. Just like in the famous song by Nat King Cole, it is your turn to roast chestnuts on an open fire.
5. Wrap Presents with Friends. For some wrapping presents is fun, for others it is a task. But everything is always sweeter to do with friends, so plan a time to wrap presents with friends. Appetizers and drinks are optional.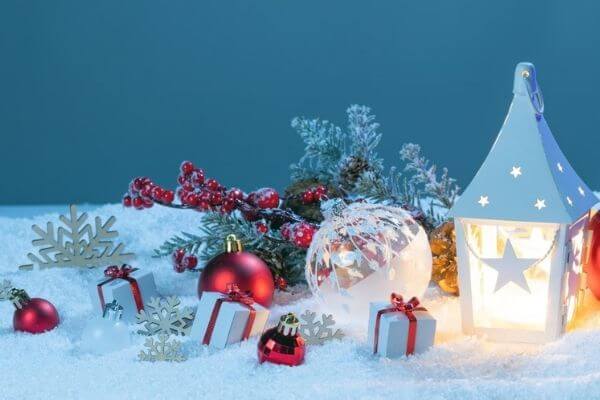 6. Order Matching Christmas Pajamas. This is a popular Christmas tradition for most families. Make sure you order your matching Christmas Pajamas in time. Some of my favorite places to find them are Kohl's, Macy's, and Amazon.
7. Wear Matching Christmas Pajamas. Depending on the age of your kids and spouse will depend on how well the matching outfits go over. Make sure to snap pictures!!
8. Kiss Under the Mistletoe. This is a fun Christmas tradition for kids and adults. Kids love this because it's not just kissing their parents on the cheek, but they get to kiss everyone in the room! Adults love this too because it's a great opportunity to get some alone time with your significant other.
9. Host a Progressive Dinner. This is a great idea to host a fun holiday party. For each course of a meal, you move houses.
For example, you start at house A for appetizers.
Then, move to House B for dinner.
Finally, wrap up at House C for dessert.
If you have more houses participating, then you can easily stretch to a 7-course meal.
10. Buy Ugly Christmas sweaters. This is a love-hate for many people. Are you totally into buying Christmas sweaters or do you want to shy away? Either way, it is always helpful to have at least one ugly Christmas sweater in your closet.
11. And then host a Ugly Sweater Christmas Party. Time to invite all of your introverted friends for an epic ugly sweater party. The winner walks away with a prize!
12. Go to a Christmas Eve Service. If you're feeling a little more spiritual, many churches offer Christmas Eve services. If it's your first time going to one, consider this a good opportunity to introduce the whole family and get them interested in going.
13. Classic Christmas Movie Marathon. This is always a popular idea! Especially one that is next to free to do! Pull up the classic movies and enjoy! I like finding movies on Paramount+.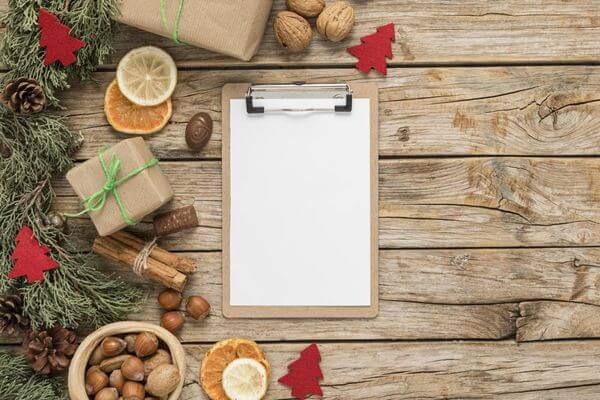 14. Read Christmas Books. This is another one that is uber-popular in our house! We try to stick with Christmas-only books for the month of December. One of our favorites is JK Rowling's latest book!
15. Go on River Cruises. The river is a great place to find some peace and quiet. You can go during the day or at night.
16. Stay Downtown. Whether you are looking in another state or in your own city, you'll find a new adventure.
17. Snowman Building Competition. Set up a snowman building competition in your neighborhood and let the winners decide what charity to donate the money raised! Bragging rites until the next competition is held.
18. Shake a Snowglobe. Maybe even add to your snowglobe collection. There is a great children's book called Snow Globe Family. That is a super fun read.
Classic Christmas Bucket List Ideas
This is the list you think of when it comes to Christmas things to do!
Whatever you decide to do this holiday season, make sure it's something that will create memories that will last a lifetime.
19. Bake Christmas Cookies. This is the classic holiday bucket list idea. Here are some of our favorite Christmas cookie recipes.
20. Watch Christmas Hallmark Movies. Did you know there is a countdown to when the Hallmark Channel releases their Christmas movies?!?! Yes, this is a must-do for many people. In fact, you may want to buy them the same Hallmark socks we gave our moms.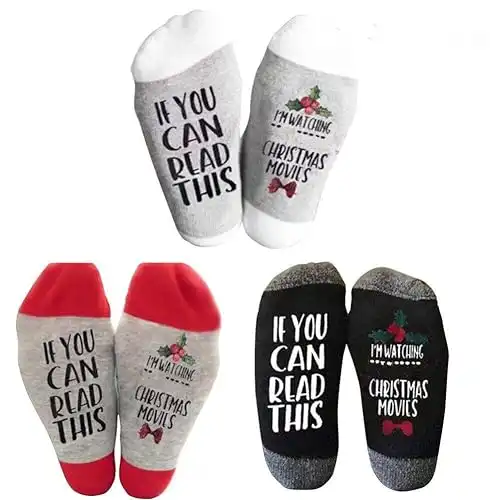 21. Host a Christmas cookie exchange. Yes, please! Cookie exchanges are the best. In fact, it is one of the most popular Christmas challenges.
22. Go Christmas Caroling. Is it a tradition? Or is it just something that you love to do with your friends and family? Bring joy to your neighborhood or nursing home by singing traditional Christmas carols.
23. Volunteer. This could be serving at a soup kitchen, organizing an event for people who can't afford gifts to "shop," or lending a hand to a neighbor in need. Many organizations are looking for help.
24. Build a Snowman. Yes, this is the ultimate idea for families. Make sure you have the snowman supplies to dress up your Frosty the Snowman properly. Don't forget the carrot nose!
25. Build a Gingerbread House. This is a classic activity for many kids and you can easily pick up a gingerbread house kit for under $10. However, it is not just for kids. Check out this family's gingerbread house display!
26. Christmas Portrait Time. Thankfully, this time of year you can find plenty of Pinterest-perfect backdrops to take portraits at. You can take family photos or one of each person in your house. This ring light accessory helps your amateur photos look professional!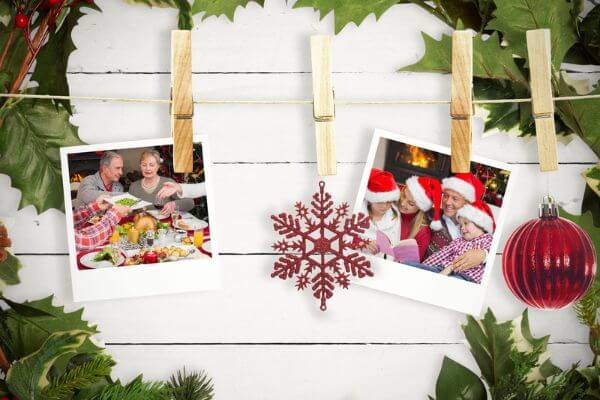 27. Mail Christmas Cards. This may have been a long-standing tradition for many years and slowly making a comeback. You can take Christmas photos just for the occasion or a collage of photos. Order your Christmas cards here.
28. Read Twas the Night Before Christmas. This Christmas classic must be read at least once on Christmas Eve. Grab your copy of the classic book.
29. Find Creative Ideas for Elf of the Shelf. Let's face it. You jumped on this tradition … hook.line.and.sinker. Now, you must keep up with all of the Pinterest perfect ideas.
Christmas Outdoor Bucket List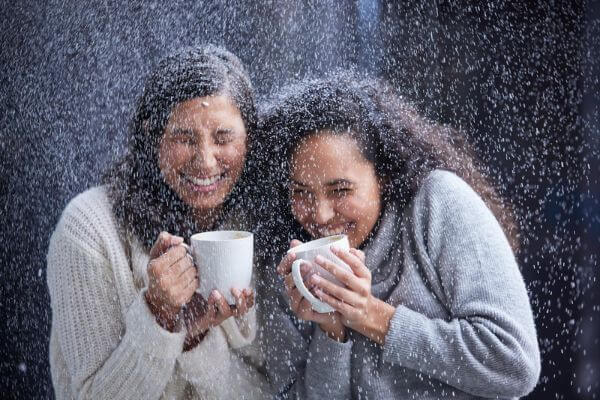 Time to get outside and explore. Fresh air is always helpful!
30. Go Sledding. This is a classic bucket list item. Check out a new sledding hill in your neighborhood.
31. Build a Snow Fort. This is personally one of my favorite activities, but Mother Nature must cooperate with tons of snow! Grab some shovels and start building a fort!
32. Snowball Fight Time. Who doesn't love a good snowball fight?!?! Grab some friends and head out for an epic snowball fight. Even better if you built the snow fort before game time!
33. Go Ice Skating. This is a classic especially if you live in the upper Midwest. There are plenty of recreation centers that make ice skating a reasonable-cost activity.
34. Skiing. Fresh powder sounds like the perfect Christmas tradition. Just make sure to book your ticket early.
35. Plan a Wintery Picnic. Grab a blanket, lunch, some hot cocoa, and your Christmas Pajamas for an outdoor picnic this winter! Make this time special with a special picnic basket to use.
36. Go Snowboarding. Time to shred the slopes. Check out the latest snowboarding gear.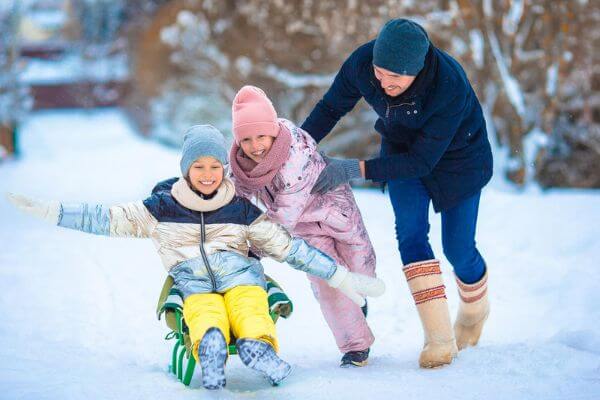 37. Time to Go Tobogganing. What is tobogganing exactly? Much like sledding except you hit the snow-covered slopes and artificial-ice-covered chutes with a toboggan.
38. Give the Gift of Nature. Take your family on an outing to see some beautiful nature! Get out in the fresh air and enjoy the beauty of nature.
39. Make a Snow Angel. This is the perfect activity for kids to do. Yet, very calming and peaceful if you decide to get down in the snow and create snow angels.
40. Hunt for the Perfect Live Tree. Grab your permit and go on a hunt for the perfect Christmas tree. Make sure to bundle up and wear snow boots!
41. Catch Snowflakes on your Tongue. Regardless of your age, this childhood memory needs to be done yearly for your Christmas bucket list. Drop all of your worries off your shoulders as you catch a snowflake on your tongue.
42 Skate on Outdoor Ice Skating Rinks. Skip the indoor rinks and head outside to skate. Even more romantic if the snow is falling.
43. Create a Winter Wonderland. This one is a do-it-yourself project that doesn't require any crafting skills.
44. Go for a Holiday Walk. Take some time out of the hustle and bustle by taking a walk outside.
45. Neighborhood Christmas Light Competition. Another great idea is to put your home in a Christmas lights competition! This can be really fun if you have friends and family who live close by. All you need is some creative decorations and an appetite for holiday cheer.
Name That Entertainment Holiday Bucket List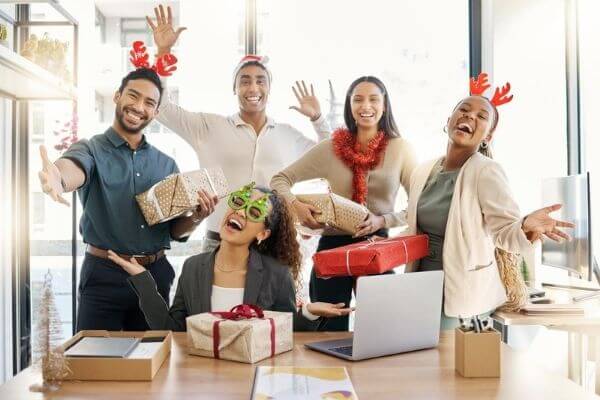 Time for friends, laughter, and fun!!
These are the social must-haves on your entertainment holiday bucket list!
46. Host Christmas Eve Dinner at your home. If you have room, open up your home to friends or family who might otherwise be alone for Christmas. Our Christmas Eve tradition is fondue!
47. Christmas Party Night. Invite your friends and family over for a Christmas party night! This is a fun way to get everyone together in one place, have some laughs, and enjoy each other's company.
48. Wear Christmas Dress Attire. Everyone wants an excuse to dress up. So, make sure you have a special occasion to year your Christmas cocktail dresses.
49. Find Entertainment from the Seasonal Classics. This could be watching The Polar Express (it's on Netflix now!), listening to holiday music, or reading a children's Christmas book.
50. Host an Advent Calendar Party. It is so much fun to count down the days before Christmas! This works especially well in a classroom setting. Each day is a new activity to count down the days until Christmas.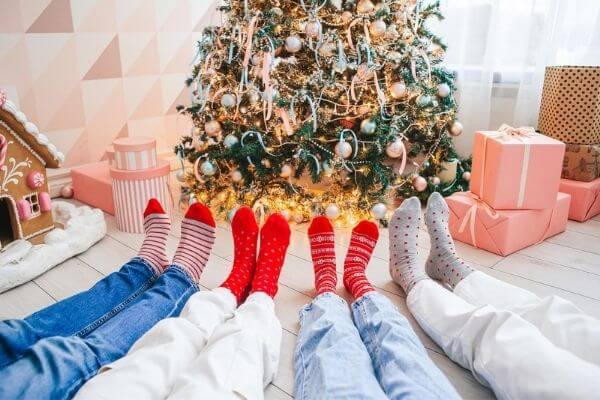 51. A Christmas Story. Watch A Christmas Story and then read a few of the lines with your friends!
52. Home Acting. Put on your own production of your favorite movie or theater production!
53. Misfit Toys. Collect a variety of small, inexpensive toys and have your guests guess which toy belongs to each guest. To make it more fun, be sure to include some items that are broken or missing pieces!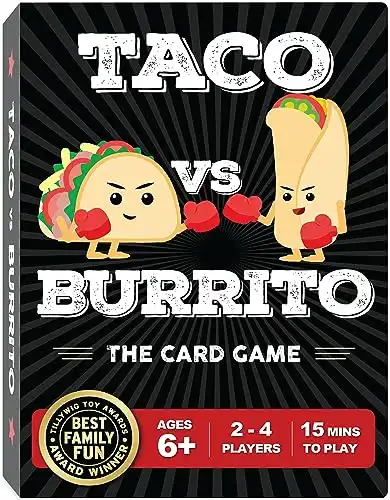 54. Mistletoe Bingo. Get your guests in the Christmas spirit by setting up a bingo board with different categories for them to fill out!
55. Birthday Party for Jesus. 'Tis the reason for the season – the birth of Jesus Christ. Plan a birthday party to celebrate everything Jesus gave to us.
56. Holiday Game Night. Christmas is a time for fun and games, so why not have a Christmas-themed game night? Some popular game ideas include playing charades, Pictionary, or Cranium. You could also try some new games that you haven't played before – like Elf on the Shelf or Monopoly.
Don't forget your free printable elf welcome letter!
Holiday Season Bucket List Around Town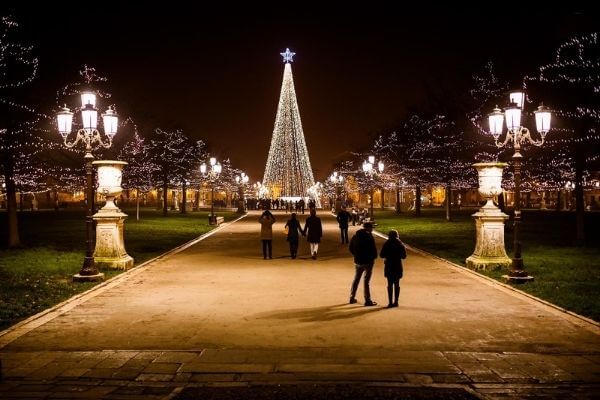 One of the best things about the holiday season is there are SO MANY activities to do with no money. You can find something to do each day for free.
The paid events are classics that create lifelong memories!
57. Book a Limo to Check out Christmas Lights. What better way to enjoy watching the Christmas lights and not having to drive? Personally, this works great when sharing the limo costs with friends!
58. Attend a Local Craft Fair. These craft fairs are becoming a hot place to find personalized gifts. Plus it is a great way to give back to local small businesses as well as the high school teams and clubs who organize the craft fairs.
59. Book Tickets to a Lightshow. This is a hot commodity so make sure to book your tickets early – like around Halloween. That way you will get the prime time you want to attend the light show. Also, many areas have more than one popular light show to see!
60. Attend a Ballet Performace. While the Nutcracker is a popular dance performance, there are plenty of other ballets at this time of year.
61. Watch The Nutcracker Live. I have danced in and seen The Nutcracker so many times that I have lost count. However, I love the production, the costumes, and the music! Make it more magical by taking a young girl who has never seen The Nutcracker before and watching the production through their star-struck eyes.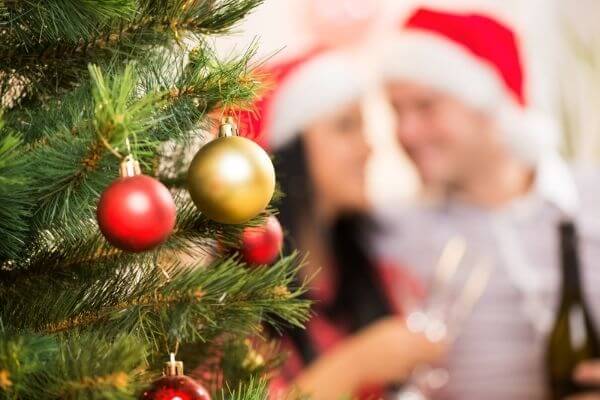 62. Visit Your Local Christmas Market. Every town has one. A local store stocked with all things Christmas! Maybe even see if your area has a German Christmas Market and check out the varying traditions.
63. Attend a Holiday Tree Lighting Event. Right after Thanksgiving, there are plenty of local tree lighting ceremonies. Check with your city for dates and times.
64. Attend a Holiday Festival. The holidays are the perfect time to attend a festival with family or friends. By attending, you can enjoy the activities and experience new things that may be on your list for next year!
64. Attend a Christmas Parade. Get out and see the Christmas spirit in all of your favorite holiday traditions. Most cities kick off the holidays with a parade.
Christmas Bucket List in the Kitchen (Recipes a Must!)
Around the holidays, the kitchen is the hub of the activity. More money is spent on food and drink in November and December. So, you must include a few of these Christmas activities on your list.
65. Decorate Sugar Cookies. This is a great project that tastes delicious. It's also really easy and you'll be surprised how much your decorating skills improve each year.
66. Make Hot Cider. Hot cider is a great drink to have this time of year. This Christmas treat can be made in the oven or on the stovetop, with just enough heat that it's still perfect for kids and adults. Plus it makes your house smell naturally festive.
67. Enjoy Hot Chocolate with Marshmallows. This is a perfect wintertime drink. Surprise the family with cute Christmas mugs.
68. Drink Egg Nog. This is a classic must-have during the holidays. There is something that warms your belly with the creaminess of egg nog. Make sure to buy your Egg Nog early as many stores run out at Christmas time. Which eggnog flavor is your favorite?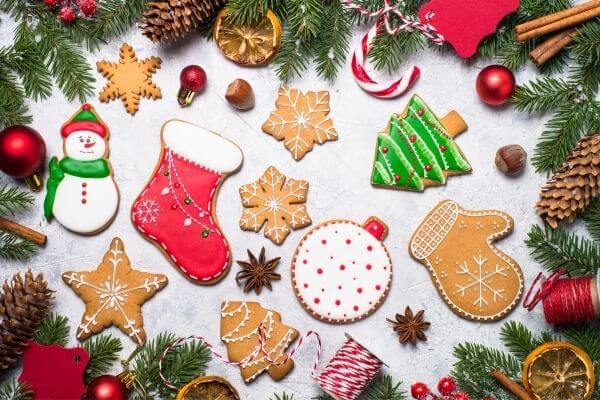 69. Gourmet Hot Chocolate Bar. Set up a hot chocolate bar with all of your favorite toppings, like cinnamon, heavy cream, and gourmet chocolates. This will make the holidays even more special!
70. Snowy Ice Cream Treats! Make some delicious homemade ice cream and put it in bowls or cups and hand it out to your loved ones.
71. Visit a Bakery. These places are filled with great ideas! If you don't have time, pick up one of their creations. Or try to make your own at home.
72. Make Your Own Gingerbread House Kit. This gingerbread house kit contains everything you need to make a gingerbread house this season.
73. Make Homemade Marshmallows. These are so simple to make and perfect for hot chocolate or in a sugar cookie recipe!
74. Make a Birthday Cake for Jesus. There is a huge reason to celebrate! So, let's bake a cake and celebrate!
Crafty Christmas Bucket List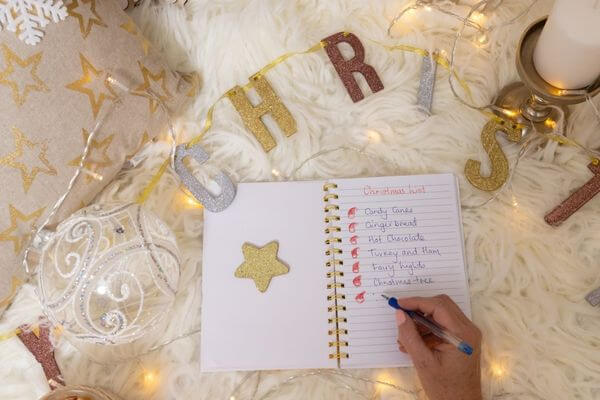 You don't have to be super crafty for any of these projects. Simple ways to make decorations!
For many people, making their own gifts is a great way to give awesome Christmas gifts when you are broke.
75. Get crafty! There are thousands of Christmas crafts you can do during this season! Some ideas include making ornaments or wreaths, cutting out snowflakes, decorating a gingerbread house, or making your own Christmas cards.
76. Make DIY Christmas Tree Ornaments. Okay, I will be honest … there are so many great ideas for DIY Christmas Tree ornaments that I freeze on which project to actually complete. So, pick 1 or 2 that you know are within your crafty skills and get started! This homemade clay name ornament is my favorite right now.
77. Make Paper Snowflakes. This is a classic Christmas activity to do.
78. Make a Christmas Wreath and Decorations with your kids or family members. This is great for the whole family to do together, as it helps create memories that are sure to last a lifetime.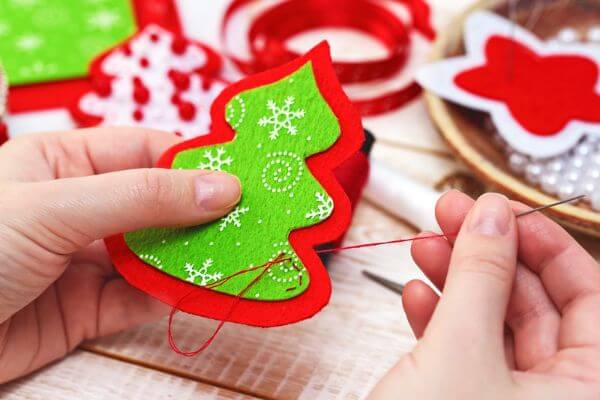 79. Wonder the Craft Stores. With no agenda and plenty of time! Let your mind wander and fill with amazing Christmas crafts you could make.
80. Make Salt Dough Ornaments. This is the simplest Christmas craft for the non-crafty person! Learn how to make salt dough from Katie.
81. Create Candy Care Garlands. The options are endless on this one! You can use big candy canes or mini candy canes to make your garlands.
82. Decorate a Christmas Photo Frame. This is a fun project that can be completed in just minutes! Take any old frame and spray paint it white. Then, add Christmas decorations around it or use spray-painted puzzle pieces.
83. Knit Christmas Mittens. This is a quick and easy project to knit up for the holidays!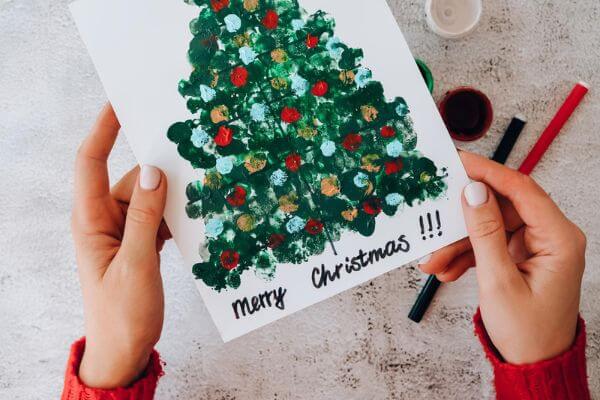 84. Make Your Own Snowmen. Make your own snowman out of rice or beans, it's fun and easy.
85. Put Snowflakes on the Windows. This is a fun and easy way to decorate for the holidays.
86. Make Your Own Poinsettia Wreath. These wreaths can be made in no time at all!
87. Find Creative Ideas for Elf of the Shelf. Let's decorate the elf and make its day bright!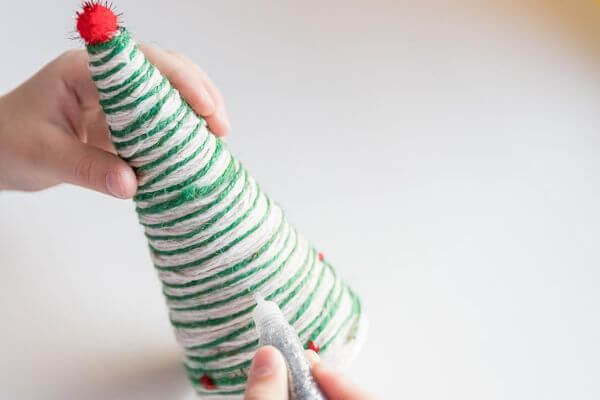 88. Make Wreath Cards from Last year's Christmas Cards. This is a great way to upcycle and make unique Christmas ideas. Watch this YouTube video to learn how.
89. Decorate Staircases with Ribbons. This is a simple trick to make your house look more festive!
90. Make Orange Peel Poppuri. This is a simple and quick recipe that will make your house smell fragrant.
91. Make Christmas Cards. This is the perfect time to make your own Christmas card with all of your family members, friends, and even pets! There are so many fun ways to customize these cards. You can be crafty with paper supplies or use a digital template.
Decoration Christmas Bucket List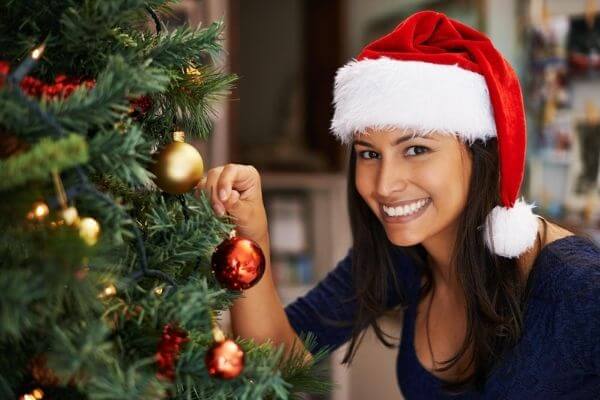 The decor is the major component of the holidays! Make sure you are ready to get decorating!
92. Decorate the Christmas Tree. This "to-do" should be treated with a little more emphasis. Plan an event around decorating the tree and sharing memories while hanging ornaments.
93. Create a Themed Christmas Tree. Star Wars fan? Barbie lover? Marvel fan? Sports diehard? Time to unleash all of your passion and decorate a themed Christmas tree in honor of your fervor. Find some ideas to jumpstart your creativity.
94. Hang Christmas lights. Even better make your house look better than the National Lampoon's Christmas Vacation. Order your lights here.
95. Upgrade Your Christmas House Lights to a Christmas Light Show. Thankfully, technology has greatly improved and you do not need to be an engineer to figure it out. You can pick this up and quickly set your lights to music.
96. Pick a New Scent for the Holidays. Personally, I like peppermint.
97. Buy Cute Christmas Dish Towels. This is a simple decoration tip from the pros. With this simple purchase, it looks like your house has been staged for the Pinterest perfect Christmas dinner.
Shopping Place for Holiday Activity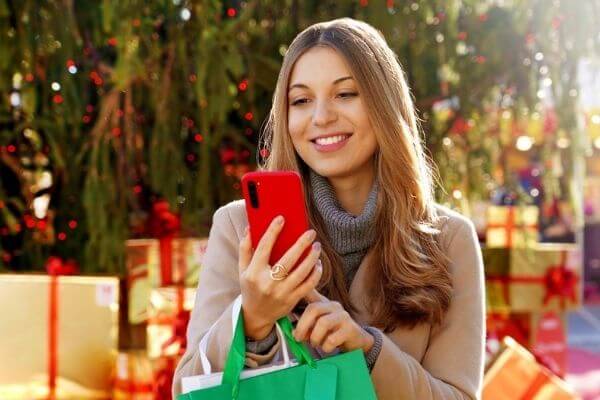 Every bucket list has family Christmas gifts on it, so time to get your shopping done!
98. Create your Christmas Budget List. While this may not be on the top of your list, this is a very important money management tip to master. Learn how to do Christmas on a budget.
99. Shop for Christmas Gifts. This is a great time to find gifts for your friends and family. No need to rush, but shop early if possible! Amazon has a ton of gift ideas that are easy on the wallet too! Find a list of the best Christmas gifts under $10 for kids.
100. Purchase Christmas Flowers just for You! Buy some fresh flowers from your local flower shop and enjoy them for the holidays!
101. Wear Christmas socks. Hello, we all love cool socks! Make sure you pick up some new Christmas socks for your holiday collection.
102. Start A Collection. If you are looking for some easy gifts, start a collection that can be added year after year! A few examples include Christmas ornaments, books about Christmas traditions from around the world, and ornaments made out of candy canes.
103. Shop A Christmas Store. Find a Christmas Store; they are worth a visit if you want to get into the holiday spirit! They have everything from traditional nutcrackers to more unique items like Santa toilet paper holders. No matter what your interests are, these specialty stores have something for everyone.
104. Give Money Creatively. Did you know you could give money besides just writing a check? There are over 45 different money gift ideas for you.
Christmas Bucket List for Family Activities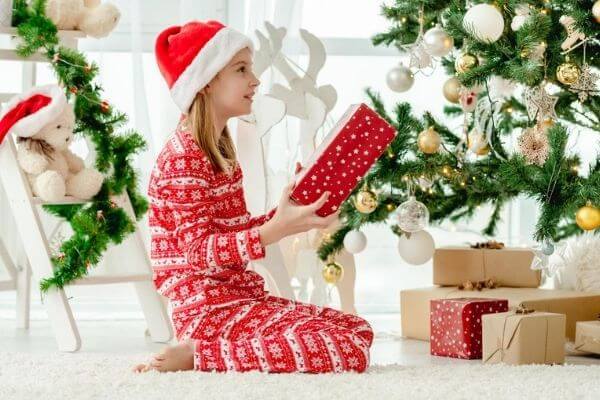 Entertaining the kids is a must! Thankfully there are so many things to do.
Plus you can see the magic of the season through their eyes!
105. Write a Letter to Santa. This needs to be done in the first part of December in time to reach the North Pole.
106. Make Reindeer Food. Fruit and vegetables make a great snack for the reindeer, so it's easy to do this activity with your kids. You can also experiment with adding different spices into the mix such as cinnamon or nutmeg.
107. Watch the Holiday Funny Movie Marathon. This is a fun way to spend a cold or hot day. Pick out some of your favorite hilarious movies and get cozy in front of the TV! Laugh til you drop!
108. Make Winter Slime. Yes, every kids LOVES slime and what is better than just slime… WINTER SLIME! Pick up Iceberg Frozen Winter Slime for your kid's Christmas Party.
109. Host a Kid's Christmas Party. This is something we have done every year to host a kid's Christmas party. It is a simple and festive way to share in the Christmas season. Provide some simple Christmas crafts, hot chocolate (with marshmallows of course), and easy snacks.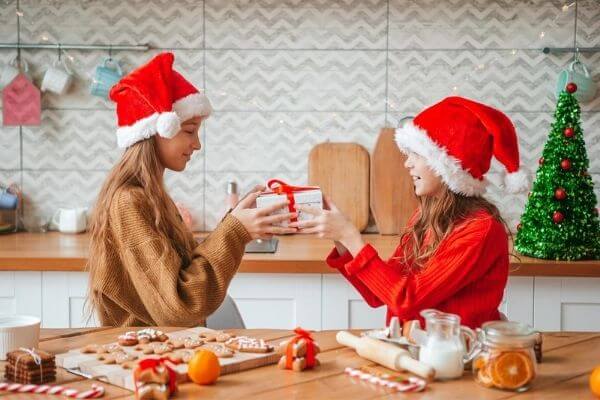 110. Sing Christmas Carols. This is a fun family activity that will make you feel festive!
111. Visit Santa. This is an old-fashioned tradition that never gets old. Visit Santa and find out if you have been naughty or nice!
112. Make Paper Snowflakes. This activity is a must for kids. Simple and easy to make. Plus they will get lost in the activity for hours! Find paper snowflake ideas.
113. Make Rudolph Pancakes. One easy way to make your Christmas bucket list more fun is by adding some creative and festive tasks to ordinary things like making pancakes.
114. Talk to Santa Claus. It's hard to believe, but there are actually people who talk to Santa every year and make sure he has everything he needs for Christmas Eve. You can talk to him on the phone or online, and it's a great way for your kids to get in touch with their inner child.
115. Go for a Christmas Scavenger Hunt. This is a great family activity that will have your kids having fun and learning at the same time. You can make it as easy or as hard for them to complete, depending on their age.
116. Make a Christmas wish list and check it twice. Have the kids pick out gifts they would like for themselves as well as give to others.
117. Have a Holiday Movie Night with your Friends and Family. Make some popcorn, grab your favorite movie, and cuddle up on the couch for an evening of laughter!
Holiday Bucket List to Help Others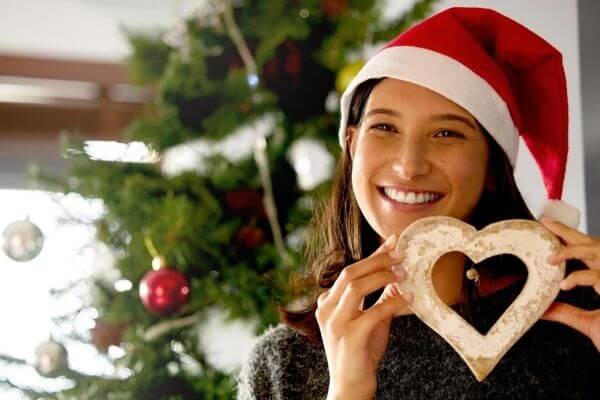 You don't have to be a millionaire philanthropist to help others in your community. You can make a difference by doing small things that will go unnoticed, but still, assist those who need it.
118. Participate in Random Acts of Kindness. This is a fun way to do something nice for someone else this Christmas. It's also a great opportunity to practice your own "random acts of kindness" you want to give back in the new year.
119. Polar Plunge: A Fun and Festive Way to Help Others. Create a team of people who will pledge money for every degree the temperature drops below freezing! Make sure to follow through and take the polar plunge!
120. Donate to a Food Bank. Donate to your local food bank or homeless shelter to help those who are less fortunate during this time of year. This is a perfect way to help those in need in the wintertime and continue the tradition year-round!
121. Be Someone's Secret Santa. This is a fun and heartwarming tradition that works well for your whole family. It's simple, too: just give out the names of people you would like to be Santa Claus for in December and tell them not to let the person know who you are.
122. Donate Toys. There are a ton of organizations that accept donations of toys or other items. Find the best charities to donate your old toys and help those in need this holiday season!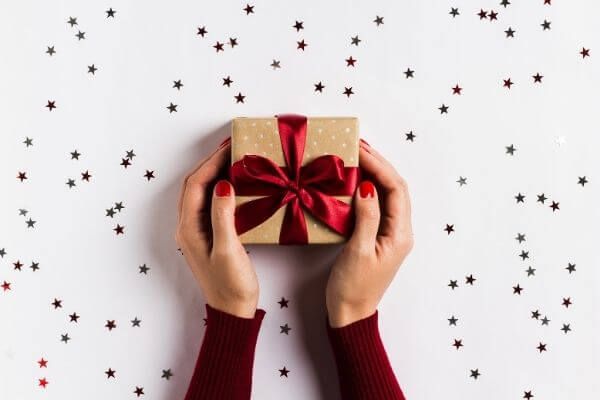 123. Make a Financial Contribution to a Nonprofit. Most nonprofits receive the majority of their financial donations in the last months of the year. Maybe see if you could make it a part of your biweekly budget and give more often.
124. Visit the Animal Shelter for a pet adoption event. It's not just cats and dogs that need homes on Christmas Eve! Many of our furry friends are forgotten about this time of year. Stop by a local animal shelter.
125. Adopt a Family for Christmas. If you're not into the whole Santa Claus thing, why not take it upon yourself to give back to the community? Adopt a family for Christmas by purchasing gifts, food, and necessities that they might not otherwise have. There are many families in need this time of year and it's truly an act of love and kindness to give back in this way.
126. Give the gift of music. If you're a musician or know someone who is, offer to play at a nursing home or assisted living facility on Christmas Eve. If you're not a musician, sponsor the music of a local choir or orchestra.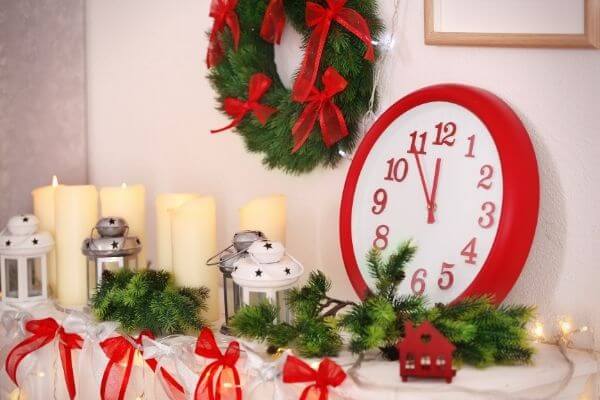 127. Give the Gift of a Smile. Visit an elderly neighbor and say hi. Smile to the person behind you in line. It takes more muscles to frown than smile.
128. Pick a Tag from a Giving Tree. Many companies set up a tree with tags of people who are in need. Then, their employees can pick a tag and purchase the selected item.
129. Baking for Others: A Fun Way to Help Others. Bake for someone in your neighborhood and donate the ingredients to an organization that feeds people in need!
130. Pray for Peace and Happiness. Don't stop praying during these hard times. Pray for peace, happiness, and prosperity around the world.
Something Else for Holiday Bucket List Items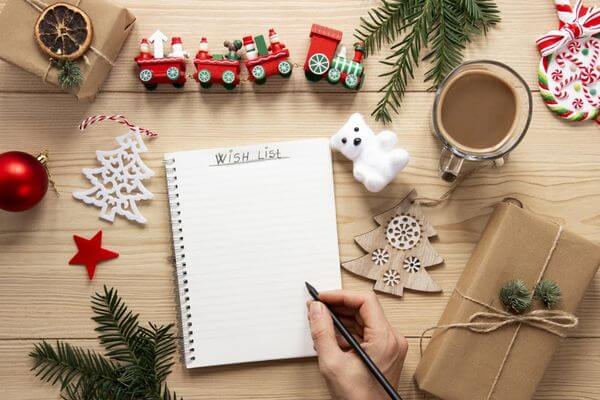 These are the ones that are still awesome ideas but don't fit in the above categories!
131. Empty your Christmas Schedule. This is a great way to destress, especially if you have been stressing about your holiday season.
132. Start Dreaming About Your New Year's Resolutions. This one is my favorite! I love rolling over to a new year with fresh dreams.
133. Grab your Yearly Planner before January 1st. Yes! Especially with supply chain issues, I recommend getting your yearly planner in advance. Here is the current yearly planner I use.
134. Create Your Own Advent Calendar. It's easy to create your own advent calendar. Use a simple white board and some markers to create your own countdown to Christmas.
Christmas Bucket List for Couples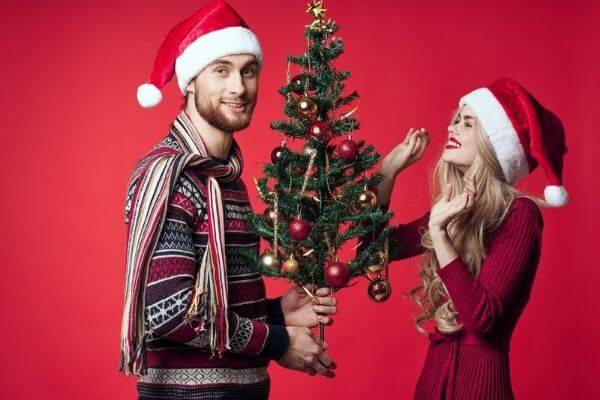 These are the top 10 ideas from above just for couples!
Ice Skating at Night
Kiss Under the Mistletoe
Go on a Sleigh Ride
Romantic Movie Night
Catch a Snowflake on Your Tongue
Enjoy A Fireside Cuddle
Leisurely Stroll on a Snowy Mountain Area
Escape for a Night Away
Volunteer Together
Dream About Your Future
Also, subscription boxes for couples are extremely trendy!
Christmas Bucket List Template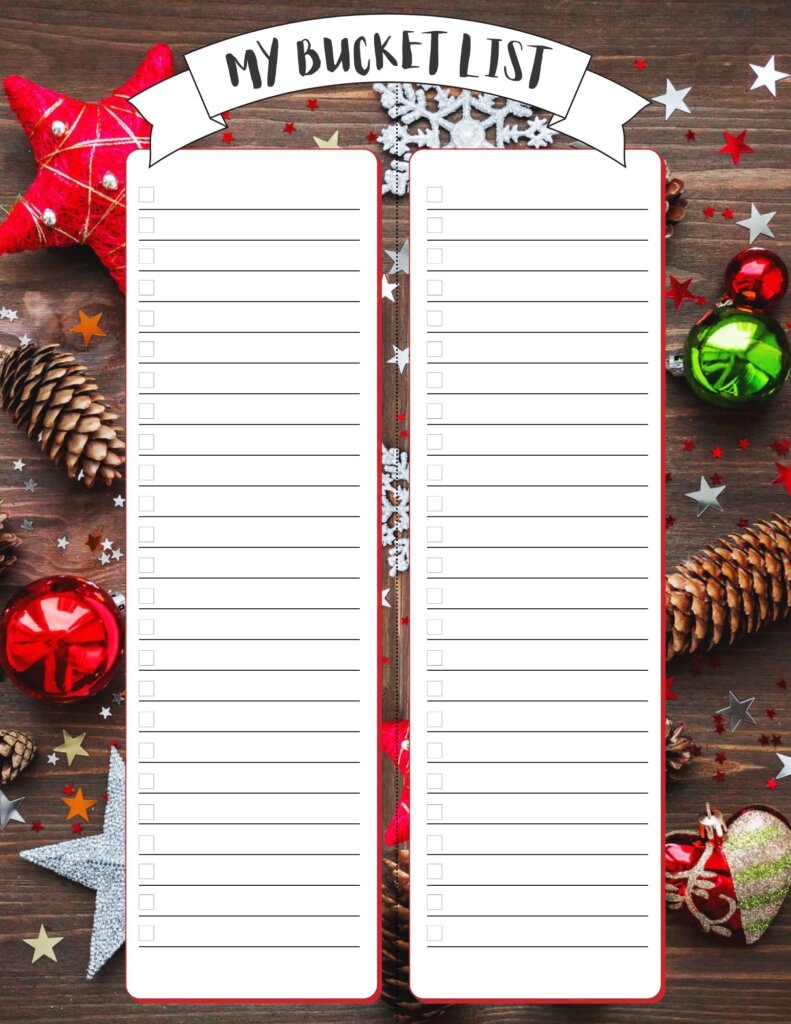 Okay, we gave you TONS OF IDEAS!
There is absolutely no way you can accomplish them all in one Christmas season.
So, here is a template to use to pick your top 25 activities to complete.
If you're like us then setting up the tree is something that you always look forward to. From decorating the tree, baking cookies, and watching movies under it with your family this Christmas is sure to be a magical time for all of us!
What are some tips for creating an ultimate Christmas bucket list?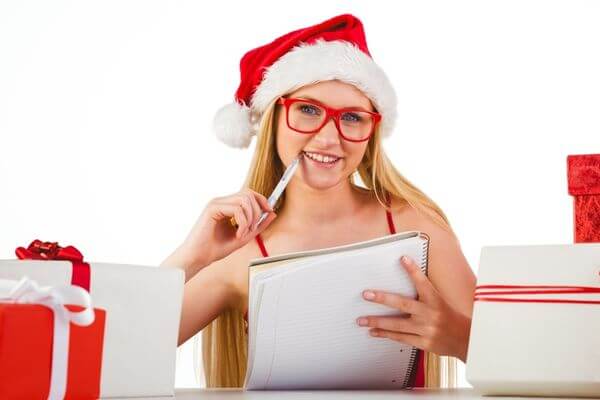 There are a few things to keep in mind when creating your ultimate Christmas bucket list.
First, make sure that it includes experiences that you will really enjoy. This is not the time for obligation or duty–the list should be filled with activities that you and your loved ones will love doing together.
Second, try to include a variety of different types of activities, from traveling and vacationing to visiting new places and trying out new experiences.
And finally, don't forget to add some classic holiday traditions as well!
KEY TIP… Plan Your Day Ahead: What are you going to do tomorrow?
How can you make your Christmas bucket list more meaningful?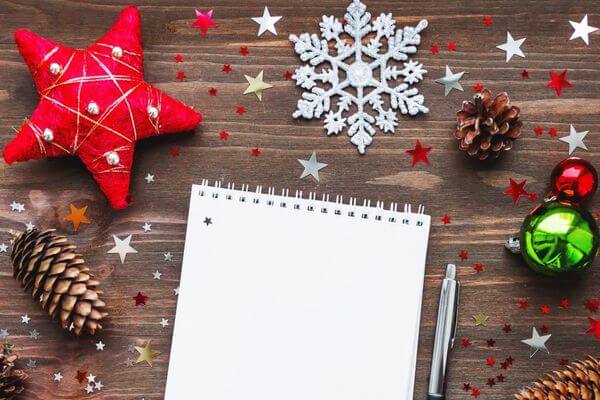 When it comes to the holidays, many people want to do as much as they can.
The Christmas bucket list is often a great way to make sure that you're able to check off all of the items on your wish list. But sometimes, we can become overwhelmed by all of the things that we want to do. This year, consider making your bucket list more meaningful by doing activities that will bring you happiness and joy.
Idea #1 – Be Happy
One way to make your Christmas bucket list more meaningful is by only including activities that truly make you happy.
For example, if decorating the tree or going shopping for presents isn't really your thing, then don't put them down as items that you have to do this year! Instead, focus on doing things like baking cookies with loved ones or taking a walk in the snow.
Idea #2 – Spend Time Together
Another way to make your holiday season more special is by spending time together over a fire. Whether you build one in your backyard or take advantage of one at a local park, this is a great opportunity for conversation and reflection.
Consider lighting the fireplace and reading a good book together–or having some deep conversations about what's been going on in each other's lives!
Idea #3 – Make an Advent Calendar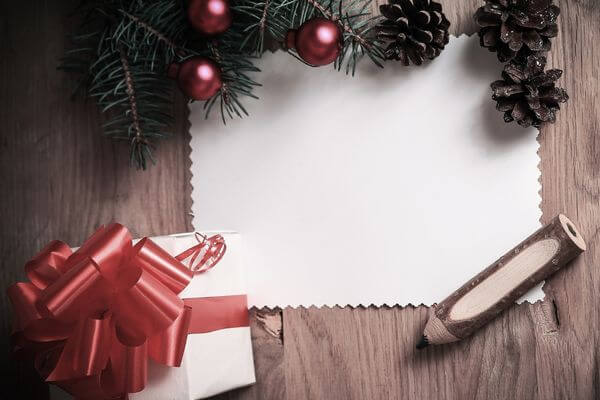 Making your own advent calendar is a fun way to get into the Christmas spirit. You can make it as simple or as complex as you want, but the key is to include activities that will get you excited for the holiday season.
For example, one day you might do an act of service for someone else, and on another day you might bake cookies!
Now, start brainstorming ideas with your family and friends.
Idea #4 – Get Prepared
Take time to figure out what kind of holiday experience you want, which helps narrow down the items on your bucket list.
Another way to make your Christmas bucket list more special is by preparing for Christmas Eve the night before. One great idea is to create a box filled with all of the things you'll need for the following day. This could include pajamas, breakfast foods, and even some presents!
Use the printable to prioritize which activities your family would like to do during the holidays.
Idea #5 – Make it Personal
Finally, why not add a personal touch to your Christmas this year?
Make your list as personal and meaningful to you as possible by only including important activities.
Instead of using store-bought wreaths and ornaments, try making them yourself! There are endless possibilities when it comes to homemade decorations, so get creative and have some fun!
This isn't the time to make your season harder – only what you want to do.
What are some things you can do to make your Christmas bucket list more exciting?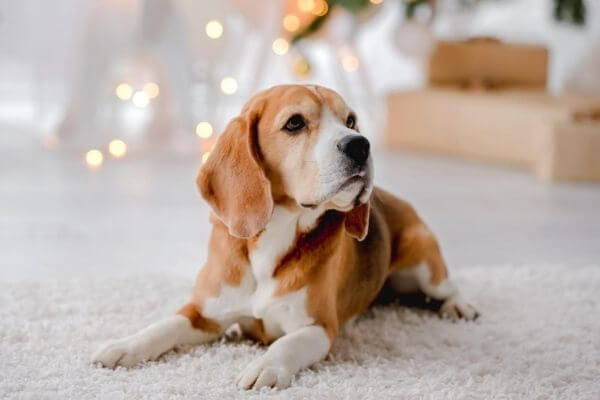 There are many ways to make your Christmas bucket list more exciting!
One way is to add a variety of activities, from festive traditions to outdoor adventures.
You can also mix up the type of activities so that you have something for everyone in the family. Additionally, you can make a point to do new things every year and keep your bucket list updated.
This will help ensure that you have an enjoyable and memorable Christmas season.
What are some tips for making your Christmas bucket list more fun for everyone?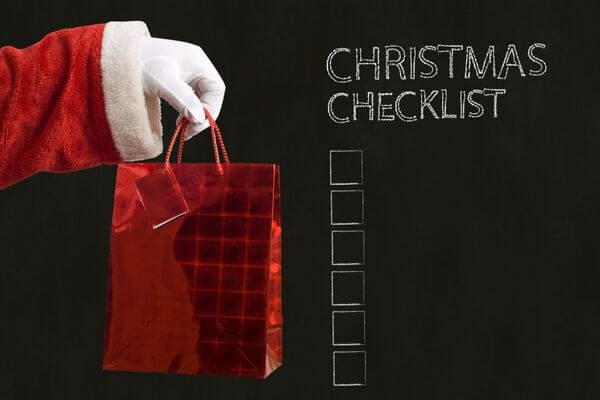 One way to make your Christmas bucket list more fun for everyone is to try and do something meaningful and fun for everyone in your family.
This could be anything from spending time by the Christmas tree together, to doing random acts of kindness this holiday season!
A great tip would be to have everyone include their top three ideas that make the family Christmas bucket list.
All in all, you want to start Christmas traditions that the whole family looks forward to each and every year. This may be as simple as starting a new family tradition or making homemade gifts for your friends and neighbors.
Which Holiday Activities do you Need & Love?
So many ideas, right?
Your head may be spinning, but only put the holiday activities on your list that you want to do.
If you're looking for something special to do this year, consider checking out one of the many Christmas productions around the country. From The Nutcracker to A Christmas Carol, there's something for everyone.
And don't forget about all of the amazing light displays – they're definitely worth seeing!
It's the most wonderful time of year, so you might as well make your family traditions more exciting by adding some creative tasks to what is normally a boring list of chores.
What are some of your favorite Christmas traditions? I'd love to hear about them!
For more inspiration, check out our Christmas Pinterest board.
Merry Christmas!
Also, it might be time to start thinking about what do I want for Christmas?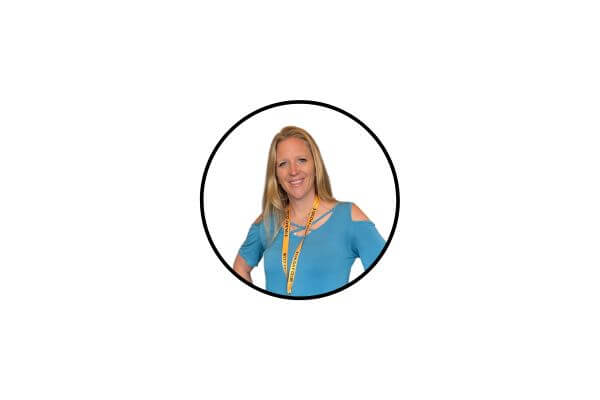 Did the post resonate with you?
More importantly, did I answer the questions you have about this topic? Let me know in the comments if I can help in some other way!
Your comments are not just welcomed; they're an integral part of our community. Let's continue the conversation and explore how these ideas align with your journey towards Money Bliss.