I Appreciate You: Why Appreciation Matters + 3 Ways to Show It
Inside: Learn why appreciation matters and how to express it in a more meaningful way. Also, find ways and gifs to say I appreciate you. We appreciate you.
Have you ever been told how much or many things someone has done for you, but it just felt like the person was trying to get something from you?
I know I have.
In a perfect world, we would all be appreciative of what others do for us and those who care about us in our lives. We should never forget that there are people out there doing the best they can with their time and energy (not always easy) because they love us unconditionally.
When you say thank you, it means the world.
People are quick to forget how important people in our lives really are and don't appreciate them enough. But all that changes when we show appreciation for others; not only do they feel appreciated, but their lives start to revolve around us even more!
In fact, giving thanks and showing appreciation will make you happier (source).
So, how exactly do you say I appreciate you and truly mean it.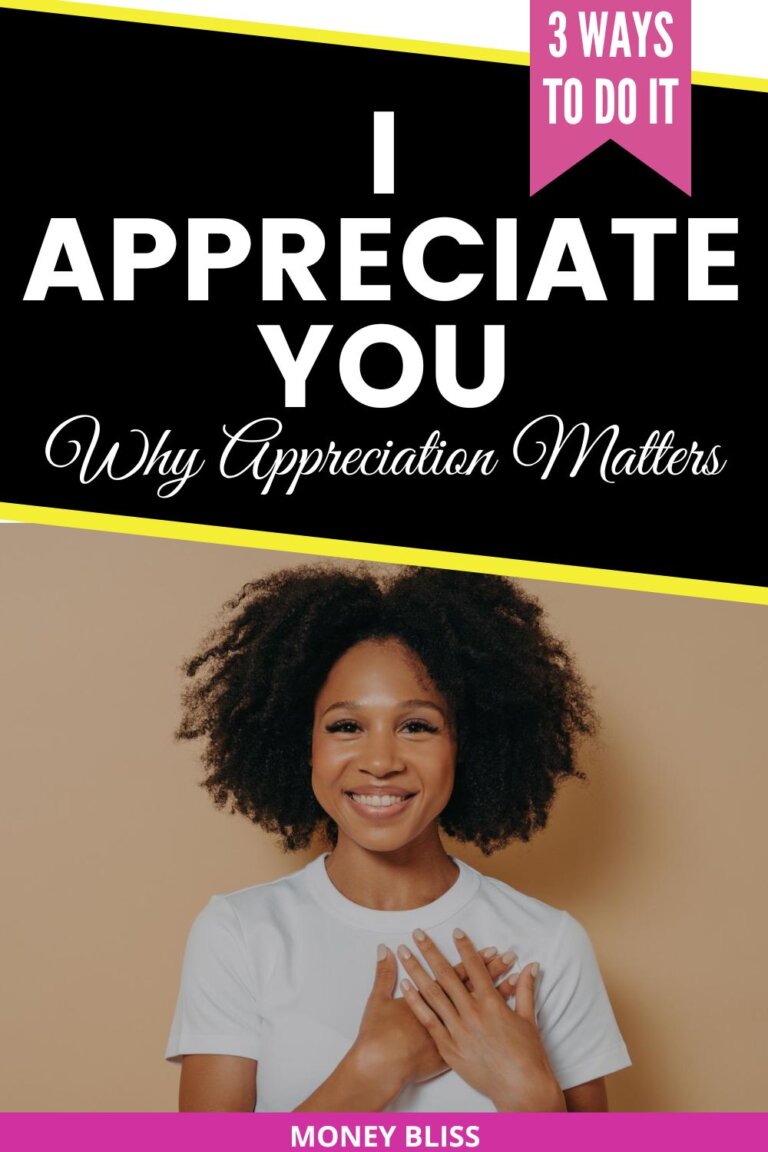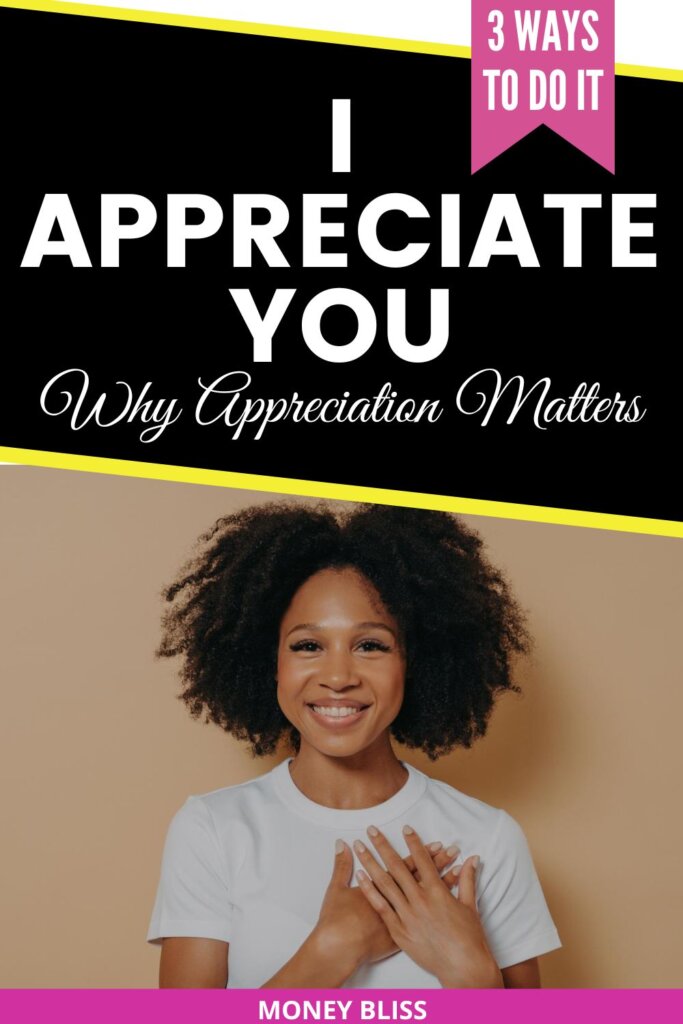 What is appreciation?
Appreciation is a feeling of gratefulness for what has been received.
It can be directed towards people, things, or events. When we feel appreciated, it fills us with warmth and happiness. We may find that our attitude and outlook on life become more positive as a result.
The meaning behind the words is powerful.
Why is appreciation important?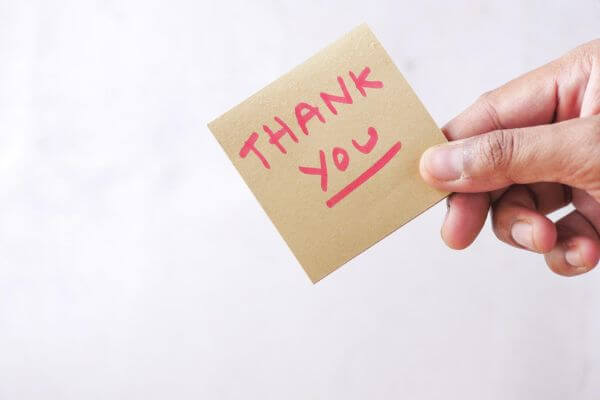 There are many reasons why appreciation matters.
For one, it makes the person who is being appreciated feel special and valued. It also helps to build closer relationships between people. When we're appreciated for our efforts, we're more likely to try harder next time and to be motivated to do our best.
Furthermore, appreciation can help to smooth over any misunderstandings or hurt feelings that may have arisen previously.
We need to let people know when we do things wrong and apologize for it–and we also need to express our gratitude for the good things they do.
Most importantly, appreciating others makes the world a better place!
There are many reasons why appreciation matters, including the following:
It makes people feel good about themselves and appreciated.
It strengthens relationships.
It motivates people to do more.
It helps people feel more secure in their jobs.
It increases loyalty and commitment to the organization.
It encourages people to go above and beyond the call of duty.
This post may contain affiliate links, which helps us to continue providing relevant content and we receive a small commission at no cost to you. As an Amazon Associate, I earn from qualifying purchases. Please read the full disclosure here.
What are some ways to show appreciation?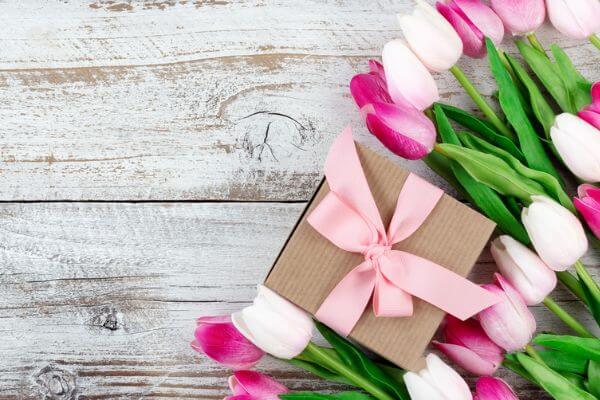 There are many ways to show appreciation, and you can choose what type of appreciation best suits the person.
Expressing gratitude is important because it lets someone know how much they mean to you.
A thank you note is the most common form of appreciation. Other popular examples of ways to show appreciation include hugs, small gifts, or flowers.
Any act of service is also a good way to show appreciation.
How can appreciation improve our relationships?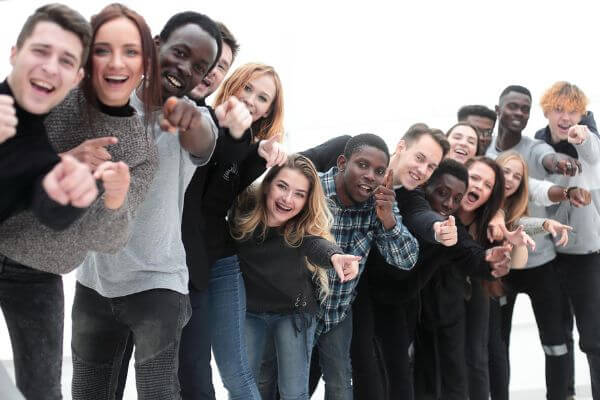 When we appreciate someone, it makes them feel good. It shows that we care about them and that we value their presence in our lives. When we take the time to express our gratitude in a thoughtful way, it can really brighten someone's day and make them feel special.
There are many ways to show appreciation, but some of our favorite methods include sending small gifts, expressing interest in what the other person is saying or doing, and simply asking the recipient what they would like most.
No matter how you choose to do it, being appreciative is a great way to improve any relationship!
A small gesture can go a long way.
In fact, expressing gratitude will improve your relationship.
Ways to Say I Appreciate You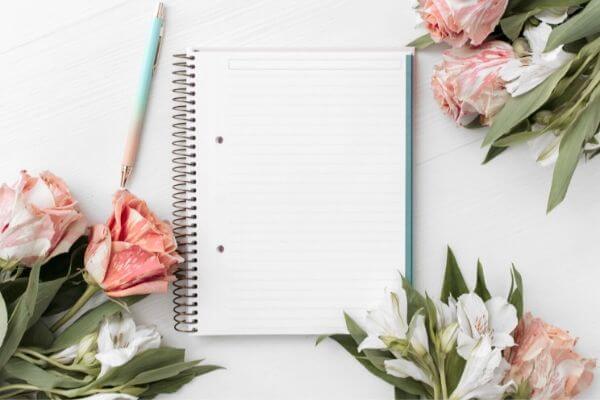 There are many ways to show appreciation for someone, and it often depends on your relationship with that person.
Tell them you appreciate something they did or said.
Here are ways you can verbally say I appreciate you:
"Thank you."
"Thank you so much."
"You really came through for me and helped me out."
"I am so grateful for you."
"You don't know what this means to me."
"I appreciate you taking the time for me."
"You are so generous."
"You are so thoughtful."
"You are amazing."
"Wow, I am speechless."
There are thousands of ways to say "I appreciate you." The key is in your delivery of the message. Non-verbal communication is more important than the words that come out of your mouth.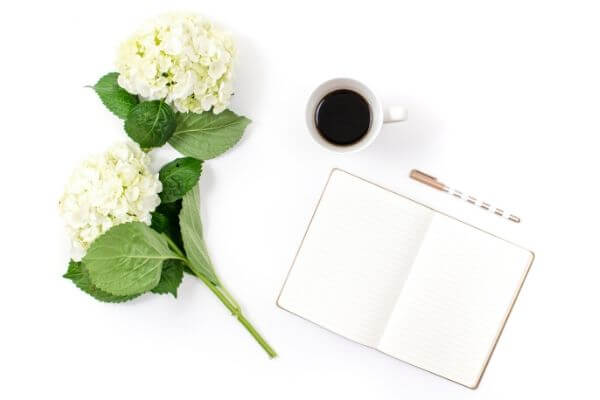 Here are some other popular ideas to show you appreciate someone:
Write a heartfelt letter (or email) expressing your gratitude.
Thank people in person.
Give them a pat on the back or high five.
Bear hugs are always loved!
Make a donation in their name to a charity they support.
Organize and participate in an activity they love, such as a picnic or game night.
Create or contribute to an online tribute or memory book.
Put together a photo album of cherished memories.
Invite them to lunch and listen closely to what they say.
Give them an unexpected gift, such as a book, a favorite candy bar, or flowers.
Give them their favorite food as a treat.
If someone does something extra for you, thank them and show appreciation.
Saying "thank you" is a small gesture that can have a big impact. It costs nothing but it conveys a lot of appreciation and respect.
How can we show appreciation to our family and friends?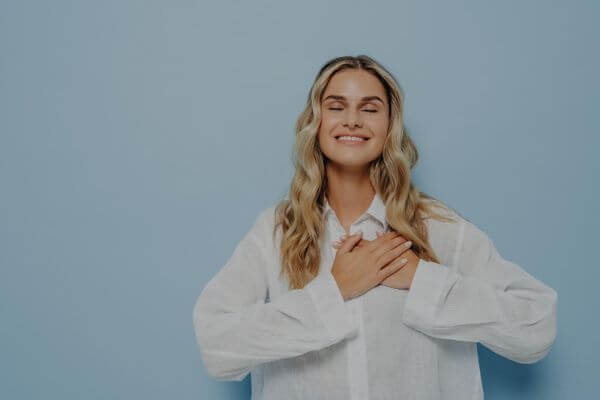 Showing appreciation to our loved ones is one of the most important things we can do as humans. Fortunately, there are many ways to show gratitude, both big and small.
Here are a few examples:
Say thank you! A simple "thank you" goes a long way.
Write a thank you card. This is a more personal way of showing your appreciation. Use this list of reasons I love you.
Bring flowers. Flowers brighten up any space and bring a sense of hope and peace.
Cook or clean for someone who needs it. This act of service often leads to a positive response from the recipient, making both parties happy in the end.
Run errands. Additionally, small gestures like helping someone out with errands can also relieve some stress.
Take care of children/elderly parents. This is an easy way to help someone out and say thanks.
Encourage them FI. Many people are confused about financial freedom. Show them how to FI.
Share appreciation quotes on social media or in conversation. There are lots of great quotes out there about being grateful, so find ones that resonate with you and share them with your friends and family.
Talk about a time when someone showed you appreciation in a meaningful way. When we take the time to reflect on moments where we felt appreciated, it makes those moments even more powerful.
Our community is our friends and family. These are the people that will be with you through thick and thin. So, make sure to show appreciation to them the most and the most often!
How can we show appreciation at work?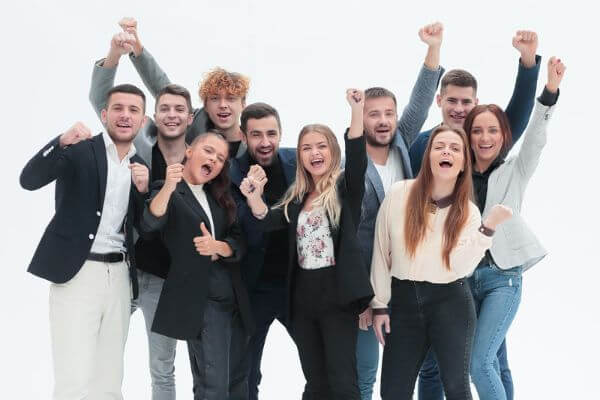 There are many ways to show appreciation at work with your co-workers. Some people might prefer words of gratitude, while others may appreciate a gesture or gift.
No matter what someone's preference is, there are plenty of ways to show appreciation in the workplace.
One way to express gratitude is through different actions that include words, gestures, and gifts. Here are some work-specific examples:
Say "thank you." Words are powerful
Write a thank-you note or email. Simple and great way to show your appreciation.
Bring up the appreciation during a meeting. Another way to acknowledge someone's hard work is by simply acknowledging it–for example, if a co-worker does something for you, say "thank you."
Send a Gem Award. Many companies offer small bonuses to recognize other employees for a job well done. Nominate them.
Motivate with Quotes. Take one of the millionaire quotes to show appreciation and keep everyone motivated.
These small acts help increase team velocity and morale, making the workplace more pleasant for everyone involved.
How can we show appreciation to our employees?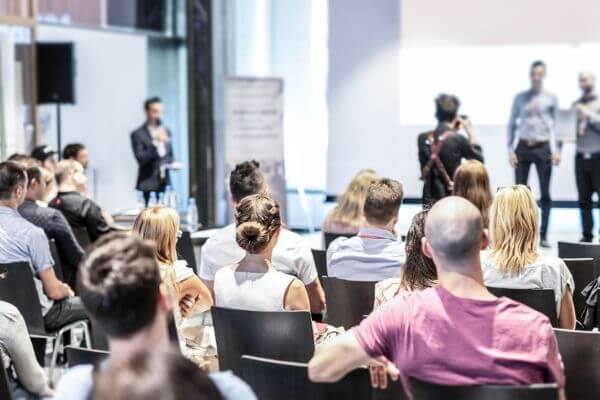 Showing appreciation for employees is a great way to build a positive work environment and express your gratitude. It also helps keep morale high and lets employees know that they are valued members of the team.
However, it's important not to take your employees for granted–be there when they need you and do something special every once in a while to show how much you care!
Make it clear that you value their contributions.
Give them a shout-out in front of the group.
Tell them you appreciate their hard work and dedication.
Find ways to give employees more responsibility and autonomy at work.
When you have a meeting, ask people to say one thing they like about other employees.
Show them the importance of becoming financially independent.
Thank people for doing a good job on a project or task by giving them more challenging opportunities to grow in the future.
Tell them how their work has made a difference in your life.
If you have to criticize, do it privately and only if necessary.
Make sure they know you are there to support them.
In the workplace, giving gifts can be misconstrued so make sure you focus on being a supportive leader and boss. Also, you can always bring in lunch or breakfast for the whole team.
By showing appreciation to your employees, you will cut down on those good excuses to miss work.
I appreciate you in Spanish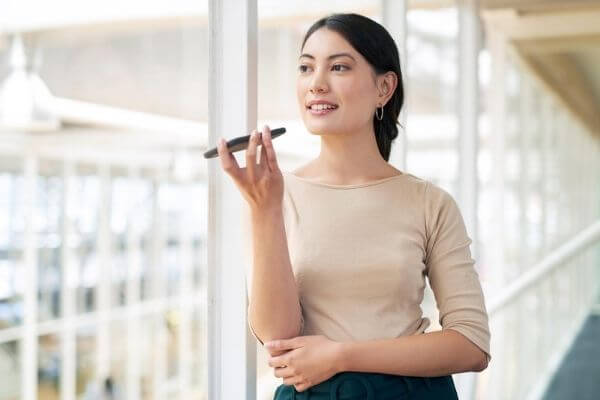 As I've mentioned before, each language has different ways of showing gratitude. In Spanish, there are a few phrases that are commonly used to say "thank you." Some of these common phrases include "gracias," or "muchas gracias;" which mean "thank you" or "thank you very much."
It is important to use the right phrase depending on the situation and who you are speaking to.
To say I appreciate you in Spanish, you would say:
te aprecio
If you wanted to really express your gratitude even more and say, "I appreciate you very much."
te aprecio muchísimo
Learning another language is a great skill. In fact, many people have had great success with Rosetta Stone.
How to Respond to I Appreciate You or We Appreciate you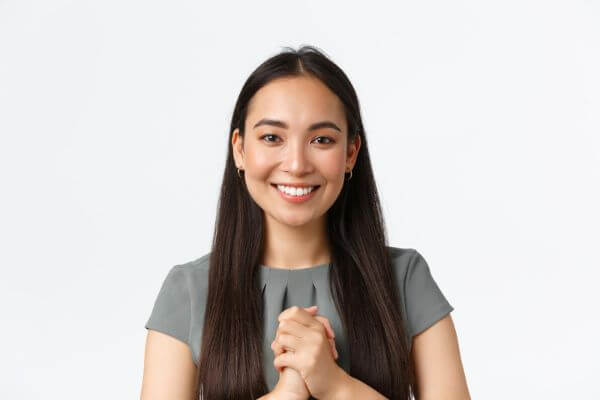 Acknowledge the person when they do something nice for you–even if it's just picking up some milk from the store on their way home from work. Touching base regularly allows both parties to feel appreciated and strengthens the relationship over time.
It is important to give a thank you back when someone does something nice. It is also important to acknowledge their work and show that it's appreciated. When receiving gestures such as this, it's important to show appreciation by saying "I appreciate you" in return.
Does I appreciate you mean I love you?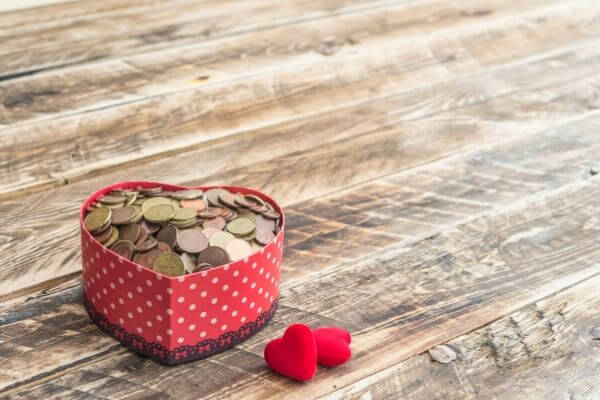 There is no one-size-fits-all answer to this question, as the meaning of "I appreciate you" can vary depending on the context.
However, in general, saying "I appreciate you" usually means that you are grateful for that person and what they have done for you. It can also be seen as a sign of appreciation and respect.
Saying "I appreciate you" can be a difficult thing for some people. It might feel like they are saying "I love you" and that can be a scary prospect for some.
However, appreciation is an incredibly important emotion and it should not be withheld.
There are many ways to show appreciation, including, but not limited to, verbal compliments, thoughtful gifts, and kind deeds.
For those in a close relationship, "I appreciate you" could also mean "I love you."
I Appreciate You Gifts
Many people turn to gifts to say I appreciate you.
It is the easiest way to say thank you.
I Appreciate You Gifts for Everyone
The whole world wants to tell their recipient that they appreciate them.
These I appreciate you gifts are perfect for any person in your life!
Here are the best gifts to show a recipient you appreciate them:
Keeps beverage at the perfect temperature (hot or cold) for a long time. Can be used for anything with this double wall vacuum insulation.
Alleviate muscle soreness, ease neck stiffness, eliminate cervical fatigue, and relax after a long day.
The cheese board will add a touch of elegance to your every party or family gathering. Made from Ecc- Friendly, Sustainably grown and 100% natural bamboo.
Incredibly Soft and Warm Fleece - To keep you and your loved ones especially cozy on a crisp night as you wrap up by the fireplace to watch some TV, or spread it out on the ground for a picnic!
Two 10000mAh battery packs not only for portable charging but also around the home. Always stay connected
If you are in search of inspirational gifts for your best friend, family or colleagues, this little plaque with an embossed motivational quote that will become a lovely way to encourage them in a difficult and traumatic time.
It's a luxury serving board that'll serve you well any time you need to host.
I Appreciate You Gifts for Him
These are for the husbands, boyfriends, and significant others - specifically written for the guys in mind.
Bring the claws to your BBQ! Meet the most advanced meat claws for shredding out there!
This unique accent clock doubles as a stylish accent piece, with a sleek black finish & generous yet compact size
A Pistachio bowl with shell storage tray, works great for serving cherries, sunflower seeds, olives, peanuts and other nuts and fruits.
Wireless thermometer with dual probes monitors your food or oven/grill/smoker temperatures from up to 300 feet away, enabling you to enjoy the company of your guests without continuously excuse yourself.
Give him something that shows you love and care about your husband, don't settle for a boring or generic gift.
I Appreciate You Gifts for Her
Perfect gifts to say I appreciate you to all of the women in your life!
Plant your own bonsai kit! Experience the joy of watching your tree grow, from the seedlings in your bonsai tree kit to a fully-formed bonsai tree.
Smells Ah-mazing! Just ask the thousands of women who have already melted away stress with our Shower Steamer Aromatherapy Variety Pack.
MAKE HER FEEL LIKE ROYALTY on her birthday, Mother's day, or anniversary with this luxury gift box for women! Avoid cheap looking gift boxes for women and treat her to a Queen birthday gift box of British gifts!
The luxurious bathtub pillow is designed to envelop your body in a soft, breathable cushion - so you can bathe in bliss.
The Scented Candles construction is 100% natural soy wax and 8% pure essential oils. Burning time is longer than paraffin wax.
These are interesting and magical wind chimes that keep you in a good mood. They will change various kinds of brilliant colors to light up your heart, making you and your family happy.
I Appreciate you GIF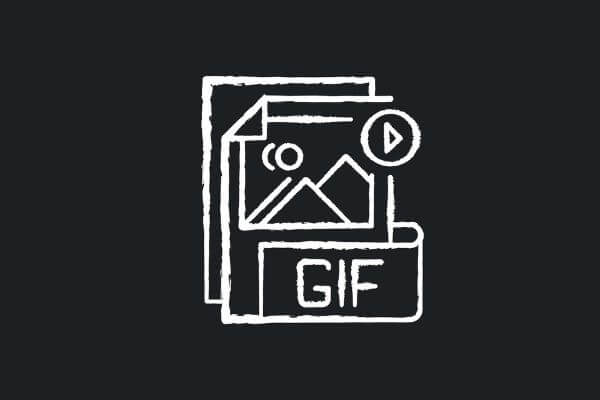 Okay, I will be honest with you! Personally, I love using GIFs! Like. all. the. time.
I find them some of my favorite ways to express what I truly mean. We live in a digital world, so you might as well explore my top 10 favorites I appreciate you gifs.
Also, this is where you can find them when sending a text message to others.
I Appreciate You Quotes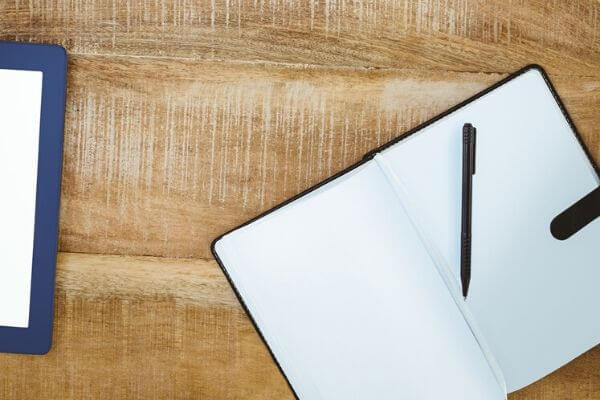 Being grateful is one of the most important things we can do for ourselves and for those around us. It helps us to stay positive, build strong relationships, and feel happier overall.
Here are a few of the most popular I appreciate you quotes:
"What would I do without you in my life."
"Your thoughtfulness will always be remembered."
"Words cannot express my feelings, nor my thanks for all your help."
"As we express our gratitude, we must never forget that the highest appreciation is not to utter words, but to live by them." – JFK
"You cannot do a kindness too soon because you never know how soon it will be too late." – Ralph Waldo Emerson
"Never let the things you want make you forget the things you have." – Anonymous
"Thank you for staying by my side even though I tried to push you away."
"Thank you for accepting me as I am, with my virtues and defects." – Jenni Rivera
"When I count my blessing, I count you twice."
"There's no possible way, I could ever repay, How I wish, there were more I could do, But, I thank you my friend, my friend to the end." – Jim Thistle
Write handwritten notes expressing your gratitude by starting off with one of these I appreciate you quotes. This is the best way to show someone how much you appreciate them!
We appreciate you in our everyday lives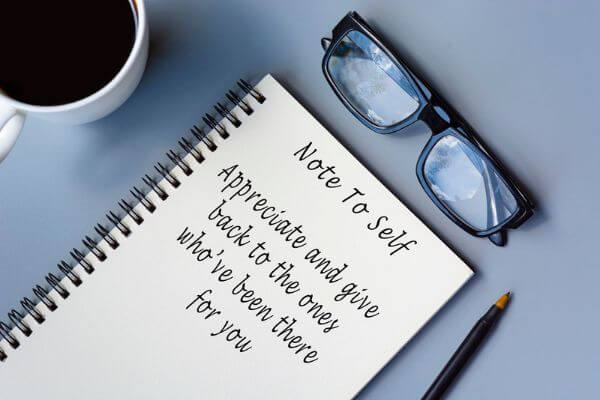 Showing appreciation is a key way to maintain healthy relationships with the people around us. It can be difficult to know how to show appreciation, especially if we don't feel comfortable putting our feelings into words.
However, there are many ways to show appreciation, and it's important to find what works best for both the giver and the recipient.
Some gestures that show appreciation are small, such as sending a thank-you card or mentioning that you appreciate something the person has done for you. Other actions can be more personal, such as touching farewell letters to colleagues who are leaving your company or those who have passed away.
And finally, there are everyday expressions of gratitude that we can all do in our lives.
Humans have an innate need to feel appreciated, and when someone hears a few words of kindness, they get an energy burst that makes them feel good.