76 [Best] Care Packages for College Students: Student Gift Guide
Inside: Looking for the best care packages for college students? Look no further! This guide will teach you everything you need to know about choosing the right gifts and packing a care package that will make your student feel at home during their time away.
It's that time of year again! Time to send your college student a care package. But what should you include?
We've got you covered with this comprehensive list of the best care packages for college students.
From food and snacks to study aids and dorm decor, we've got ideas for every type of student.
This year, I seem to know so many parents sending off their college students.
So whether your child is homesick or just needs a little pick-me-up, check out our list of the best care packages for college students.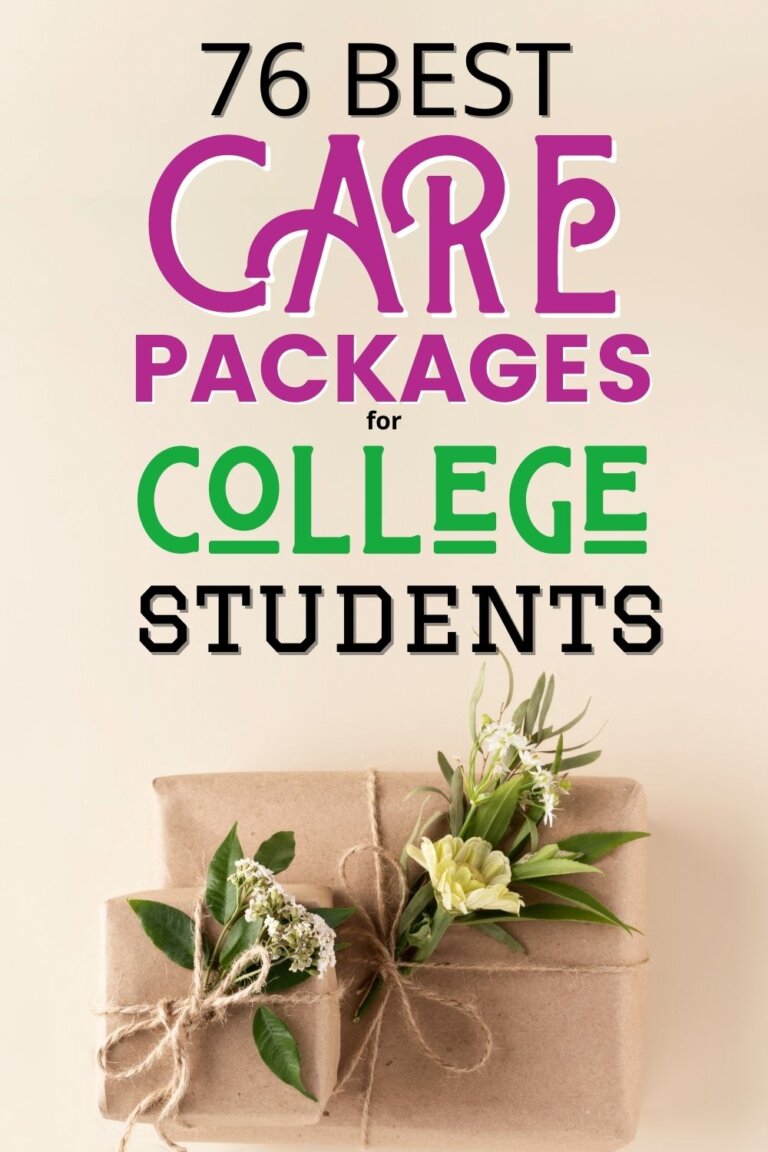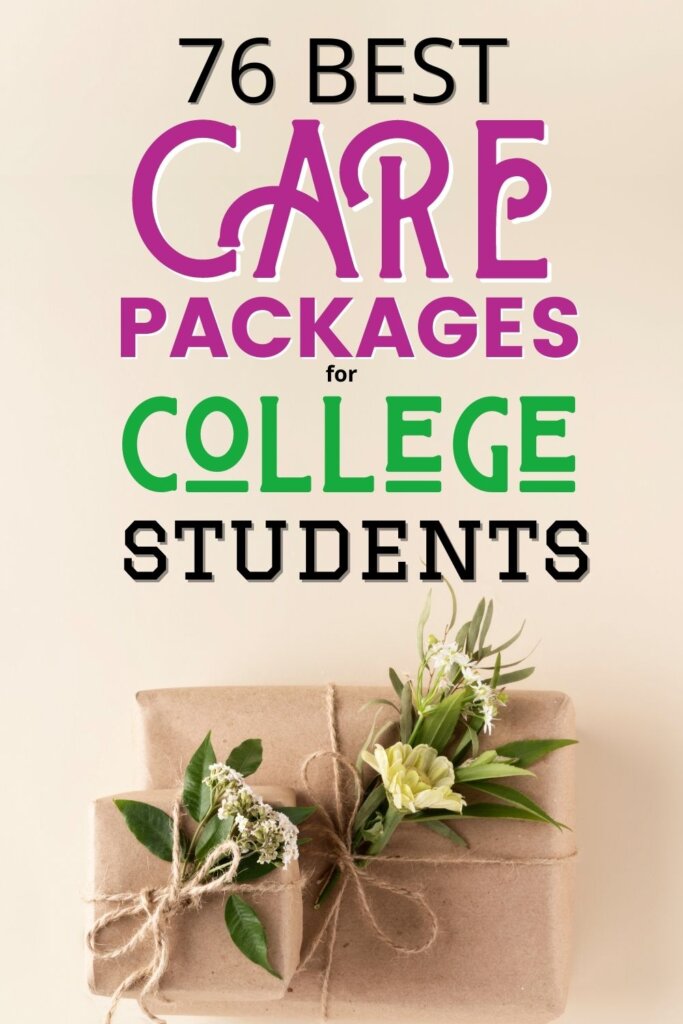 What is a Care Package?
A care package is a heartfelt bundle filled with handpicked items, designed to uplift the spirits of the recipient.
A care package for a college student is a curated box filled with various items such as food, products, or novelty items, tailored to their interests, to remind them they're loved and provide them with needed or desired items while they're away from home.
Nonetheless, a care package can be a wonderful surprise!
What goes in a care package for a college student?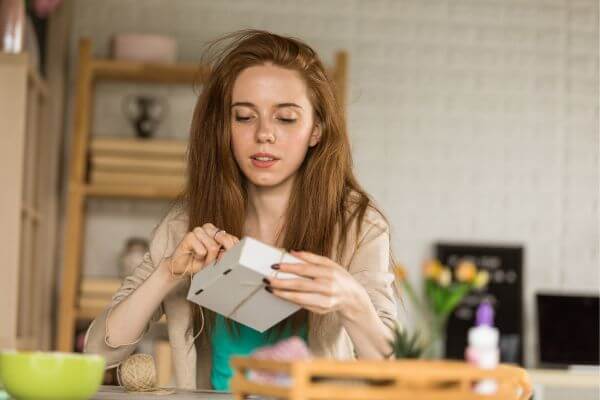 Who says that college life has to be tough?
Show your college-bound kid you're thinking of them with an amazing care package! Here's how:
Pamper them with toiletries like soap, body scrub, or dry shampoo. It's practicality meeting indulgence.
Include favorite snacks like popcorn, pretzels, candies, chips, or nuts—because nothing beats study stress like mouthfuls of favorite munchies!
Throw in souvenirs from your hometown because nostalgia is a comfort blanket away from home.
Don't forget a gift card or two. It's the little ticket to a happy spree when the budget runs low.
And finally, a heartfelt, handwritten note to remind them they're loved, even from miles away.
In every box, you're not just bringing joy to your college kid, you're sending them love and comfort!
Why Send A Care Package To A College Student?
1. A Gift of Sustenance and Comfort
2. A Way to Express Love and Support
3. A Means to Introduce New Things
4. A Way to Help College Students Cope with Stress
5. A Resource for Essential Kitchen Items
6. A Means to Stay Connected
7. A Way to Provide a Mood Booster
8. A Tool to Help College Students Transition into Life Indoors
9. A Way to Give Money
10. A Gift That Can Help College Students Get Ahead
What are some care package ideas?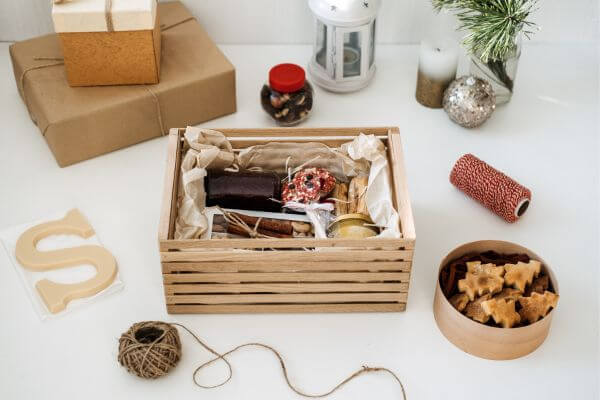 Care packages are personalized boxes filled with essentials, comforting items, or little luxuries that can offer solace, promote self-care, or give a delightful surprise.
Here are some ideas to get the creative juices flowing!
Imagine delivering a box packed with their favorite homemade goodies, essential school supplies, novel books, or even a themed package for that upcoming stressful finals week or just because!
You want to grab a few small gift ideas and pair them together!
Unbox this opportunity and read on to discover unique ideas for designing amazing care packages. Excite a college student today with this heartfelt gesture!
This post may contain affiliate links, which helps us to continue providing relevant content and we receive a small commission at no cost to you. As an Amazon Associate, I earn from qualifying purchases. Please read the full disclosure here.
What item should every care package include?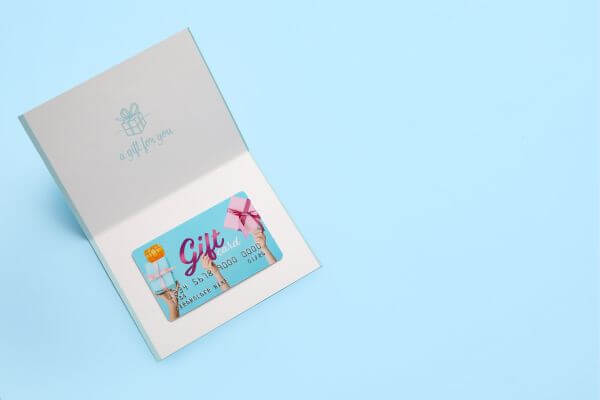 Creating a care package can be a delightful way to demonstrate your care and thoughtfulness. It combines a mixture of practical items, fun surprises, and often much-needed essentials.
What goes into each package can vary greatly, but a gift card is always a must!
Care Packages Themes for College Students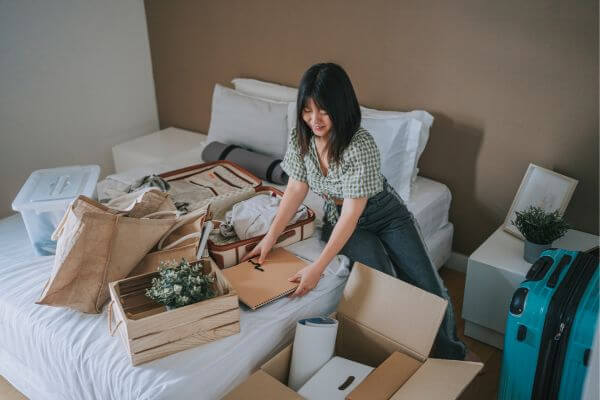 Choosing a theme for a care package can help streamline the process and reduce the stress of deciding what to include.
Themes could be traditional, humorous, or catered towards particular interests or events, such as a holiday-themed box, an orange-colored items package to signify the end of exams or a coffee-themed care package for those who love a good brew.
Regardless of the theme, here are a few items that should ideally be included in every care package:
Self-Care Items: These can include items like face masks or beauty products, scented candles, and relaxing bath products, among others. They offer the recipient the luxury of self-pampering.
Comfort Items: Usually, soft items such as socks, blankets, or even simple things like their favorite tea or coffee can provide comfort.
Snacks & Treats: These are a must-have. Include their favorite bites or homemade goods if possible.
Drinks: Depending on the recipient's preference, you can include a variety of drinks, like coffee, tea, or hot chocolate.
Fun Things: Small games, coloring books, or novels can serve to reduce stress and provide entertainment.
Personal Care: Essential items such as toiletries or grooming products are always useful.
Cleaning Supplies: Especially for those away from home, cleaning supplies can be handy.
School Supplies or Work Essentials: Depending on the recipient's needs, this could include notebooks, pens, sticky notes, etc.
Personal Safety Devices: Consider adding items like a mini first aid kit, a personal alarm, or a safety whistle.
Other Useful Things: Depending on the recipient's interests, you could add items like a new book, a special photo, study aids, or sports gear.
Regardless of what you choose to include, the most important aspect of a care package is that it conveys love and care to the recipient.
Make sure you time sending your package well, and learn what time do Amazon packages arrive.
Best Care Packages for College Students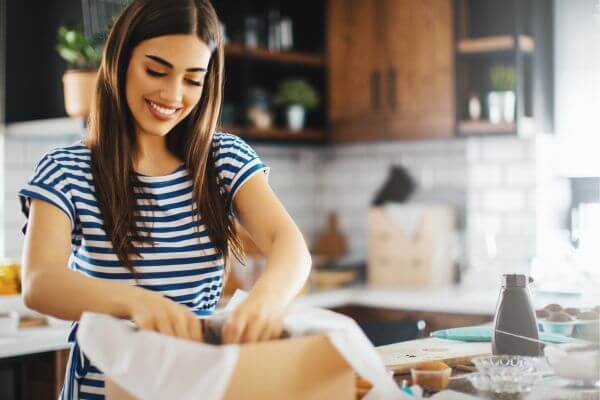 College students, often away from home for the first time, can sometimes struggle with homesickness or stress.
One of the most cherished remedies for these feelings is a thoughtful care package from home. It is an amazing way to remind them they're loved and missed, bridging the gap between home and school.
But what really makes the best care package?
One that aligns with their interests, meets their fundamental needs and contains a surprise or two for fun.
A care package can boost their morale, make them feel less homesick, and get them through challenging times. It's not just about what's in the package, it's about the thought and care that goes into it.
Here is a list to fill your care package with:
Food & Drinks: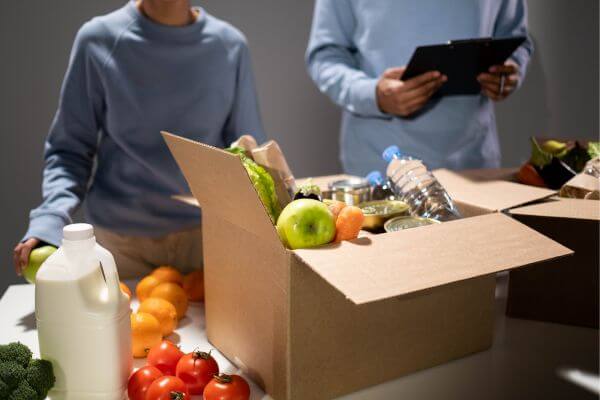 1. Snacks: College students need fuel for their late-night study sessions. A variety of healthy snacks can give them that energy boost they need.
2. Instant coffee or tea bags: For caffeinated moments without needing to leave their dorm room.
3. Homemade Cookies or Baked Goods: Nothing says 'care' like homemade treats.
4. Specialty Coffees: For the coffee-lover student. Because it serves as an essential tool for late-night study sessions, helping students remain awake and energized.
5. Spirulina Powder: A superfood that's great for a health boost.
6. Granola Bars or Oatmeal: Quick and easy to make, these are ideal for those mornings when students are running late for their classes.
7. Sugar-free chewing gum: Helps to maintain focus while studying.
8. Recipe Books: For the college student who needs help learning to cook. Even better create your own digital recipe book to pass along your family favorites!
9. Water Bottle: A reusable water bottle serves both as a health and environment-friendly gift.
10. English Breakfast Tea: This can provide a comforting, hot beverage that is easy to make in a dorm room. This electric tea kettle would be a special treat!
11. Hot Sauce: A versatile condiment like hot sauce can spice up drab, repetitive cafeteria meals.
12. Snacks & Munchies: Items like popcorn and pretzels are perfect for late-night cravings or for sharing with roommates.
13. Treats: Candies, chips, cookies, marshmallows, and nuts give students a sweet or savory option for a quick snack between classes.
14. Healthy items: Vitamins are great to keep students healthy, especially during finals when stress levels are high and sleep is compromised.
15. Fondue Set: A fun treat and a good reason to invite friends over.
Besides these food items, it would also be wonderful to include a few gift cards for local eateries or popular chains like Starbucks to give students the chance to have a meal or two outside the college cafeteria.
Self Care & Pampering: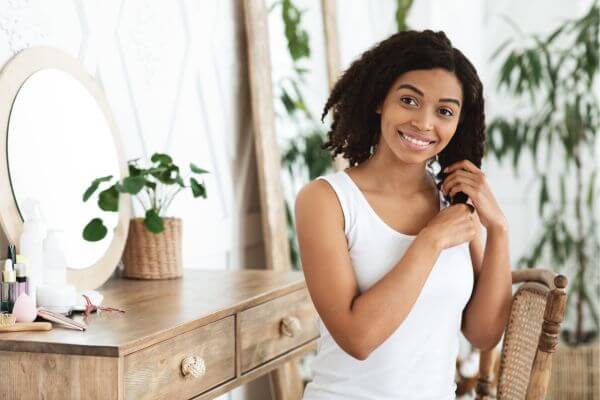 16. Facial Masks: A fun and relaxing self-care item.
17. Natural Skin Care Products: To ensure their skin stays healthy too.
18. Cozy blanket: For those chilly nights in the dorm.
19. Candles: especially battery-powered ones, offer a relaxing ambiance without posing a potential fire hazard, making them ideal for dorms.
20. Spa Items: Think along the lines of bath bombs, Epsom salts, body lotion
21. Sheet Masks: this popular DIY spa at-home item is a must!
22. Essential Oils: These are needed as they offer a calming and uplifting aroma that can alleviate stress and contribute to an overall sense of well-being, especially in high-stress environments like colleges or workplaces.
23. Nail Care Kit: specifically items to do gel manicures at home. This is something I love to do myself!
24. Sleep Mask: To ensure a good night's sleep.
25. Cute or neutral cozy socks: Socks provide warmth and comfort, helping individuals relax after a long day of classes or studying.
26. Shower Massager: A shower massager can provide much-needed stress relief after a day filled with classes, activities, and studying.
27. Scalp Massager: This can be an excellent tool for relaxation and stress relief, making it a perfect inclusion for a college beginning or the exam period.
28. Mini First Aid Kit: Every student should have a basic first aid kit. Find all of the items you need in your dorm medicine kit.
To Get Moving (Health & Fitness):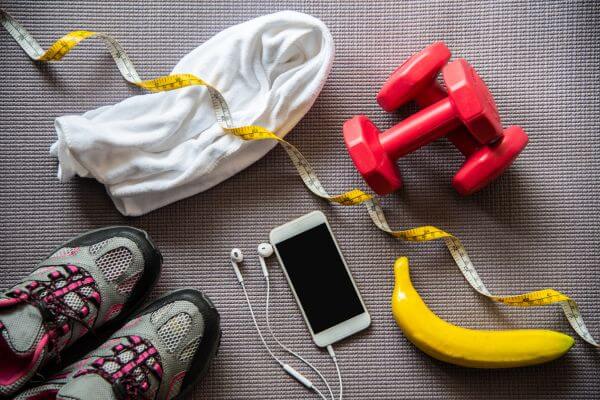 29. Sports Equipment: For some physical activity.
30. Bluetooth Speaker: For listening to music or watching movies with friends.
31. Yoga Mat: It's crucial to note that a yoga mat plays a significant role in providing comfort, reducing injury, and enhancing concentration during workouts.
32. Running Shoes: Running is one of the easiest ways to stay active. Or maybe to replace an old set of shoes.
33. Fitness resistance bands: These bands are perfect for incorporating into a student's fitness routine, keeping them in shape even with their busy schedule.
Artsy Or Creative: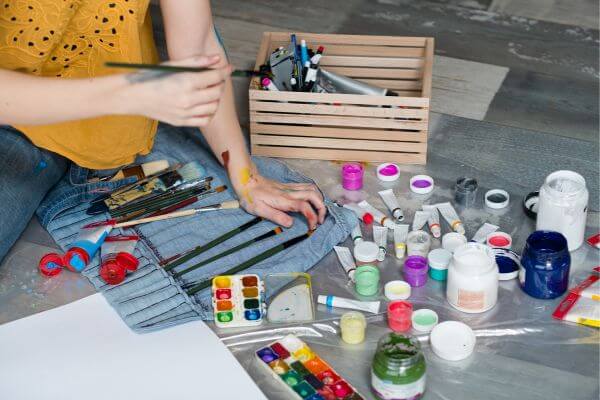 34. Coloring Book and Colored Pencils: A relaxing way to take study breaks. Or try this backward coloring book.
35. Colored Pencils: These complement the coloring books perfectly.
36. Notebooks and Stationary: Artists and writers would appreciate sets of beautiful stationery.
37. Origami Paper: tap into their creativity by providing a relaxing and enjoyable pastime that can help alleviate the stresses of academic life.
38. DIY Crafts: Handmade items for a personal touch.
39. Art Supplies: If they have an artistic side, new supplies can help fuel their creativity.
Mindfulness: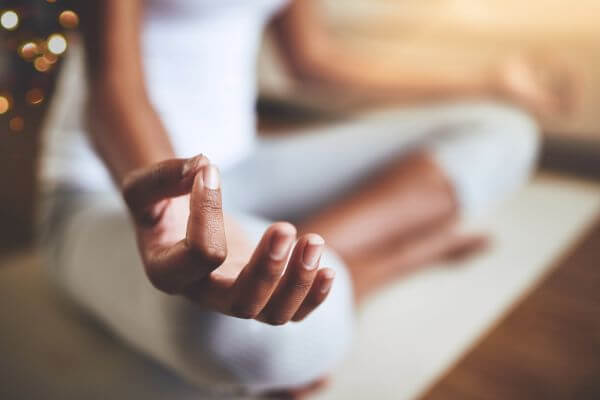 40. Stress Balls: Perfect for stressful exam periods. These are my favorite item on my desk!
41. Letters or Notes of Encouragement: Personal notes to show your love and support.
42. A Self-Care Journal: Helps to promote mindfulness and wellbeing.
43. An Inspirational Book: Can provide motivation and comfort.
44. Fidget Toy: Great for stress relief and concentration.
45. A calming lavender scented candle: This can help create a soothing environment, perfect for stress relief after a long day of lectures.
46. Zen Garden: This mini-sandbox can foster a bit of creativity and provide a mindless distraction from overwhelming studies.
47. Meditation guidebook: This can introduce a beginner to effective meditation techniques and potential benefits for mindfulness.
48. Affirmation cards: Daily positivity prompts can boost mood, and encourage a positive mindset.
49. White noise machine: This can provide calming background noise, assisting in good quality sleep and fostering mental well-being.
50. Weighted blanket: Proven to stimulate serotonin production, this blanket can increase feelings of calm and aid in better sleep.
51. Gratitude journal: This promotes the daily practice of noting down things one is grateful for, fostering a positive mindset, and reducing stress.
52. Mini Buddha Board: With this, they can paint with water and watch it slowly evaporate, reminding them of the impermanence of life's stressors.
For School: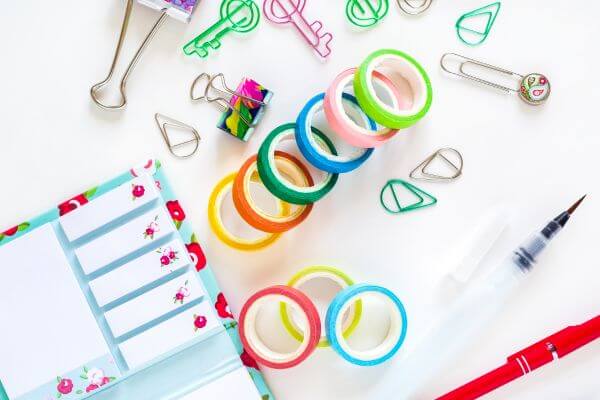 53. Portable Charger: No student wants to run out of battery while on the go.
54. Noise-Canceling Headphones: A fantastic tool that can help students study in peace, even in a noisy dorm.
55. iPhone/Android Charging Cord: An extra charging cord can be a lifesaver for busy students.
56. Planner: Helps students keep track of their assignments and plans. Don't forget these planner stickers.
57. USB Flash Drive: For backing up important assignments and projects.
58. Study Supplies: Flashcards, highlighters, sticky notes, and more.
59. Stickers: These can be used to decorate their laptops, notebooks, or other personal items, adding a fun and creative element.
For Fun: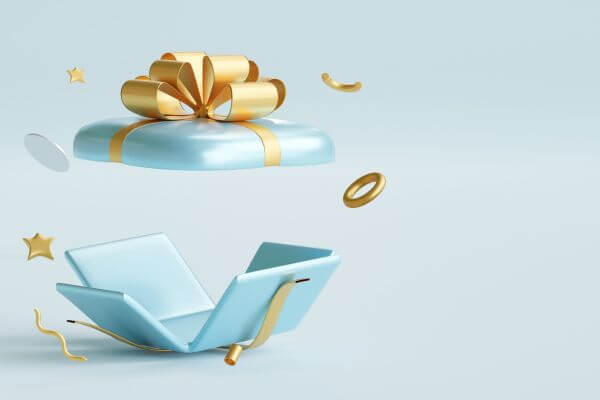 60. Birthday decorations: For a surprise birthday celebration.
61. Flying Butterflies out of the Box: This is one of my favorites! The butterflies fly out of the box when opened! Very easy to set up too.
62. Movie Night Pack: A collection of films, popcorn, and candy for a sweet night in.
63. Mini Board Games: Something fun they can do during their free time.
64. Board Game or Playing Cards: Fun games to play with friends during downtime.
65. Funny Socks: Just to put a smile on their faces.
66. "Orange you glad exams are almost over?" care package: A box full of orange-colored items will not only be visually striking but will also offer a light-hearted joke to help reduce exam stress.
To Help Their Budget: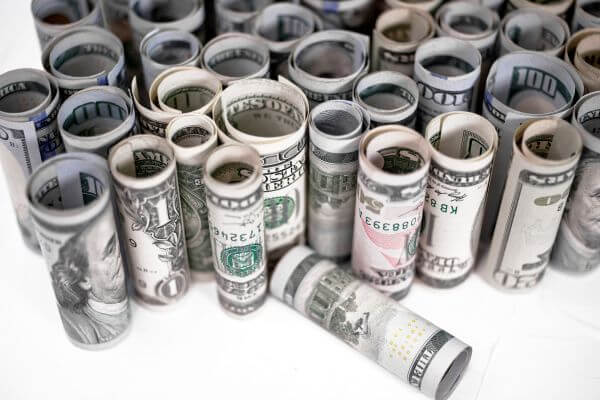 67. Wallet or Money Clip: To keep their money and ID safe.
68. Budget Binder: make sure they are starting out right! Here are the best budget binders.
69. Laundry Detergent Pods: This easy-to-carry, mess-free laundry solution is perfect for college students.
70. Hygiene Products: Essential toiletries like toothpaste, soap, shampoo, and conditioner can save them a trip to the store.
71. Extra set of Sheets: Comes in handy during laundry day.
72. Prepaid Visa Gift Cards: These can be for anything from their favorite stores, food places or for movie tickets.
73. CASH: Check out these money gift ideas on ways to package it.
74. Money Cake with Cake: These are extremely popular with the recipient.
Maybe it is a good reminder for them to find remote jobs for college students.
Nostalgia: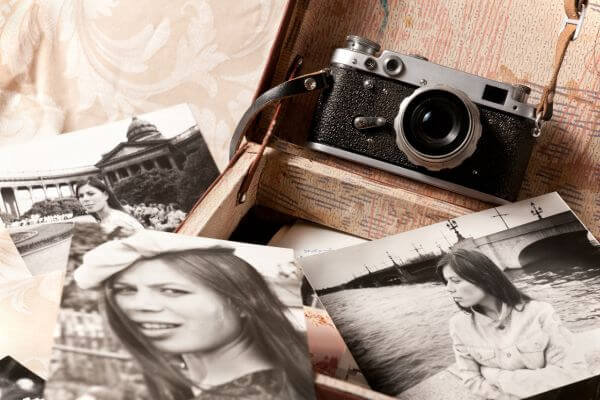 75. A DIY Scrapbook: A place to store all of your pictures and mementos.
76. Stuffed Animal: For comforting cuddles on lonely nights.
77. Postcards from Home: Reminds them of their roots while away.
78. Cute photo frames: For them to display their favorite memories.
79. Personalized Keychain: To carry a piece of home with them at all times.
How to Choose the Right Care Package for a College Student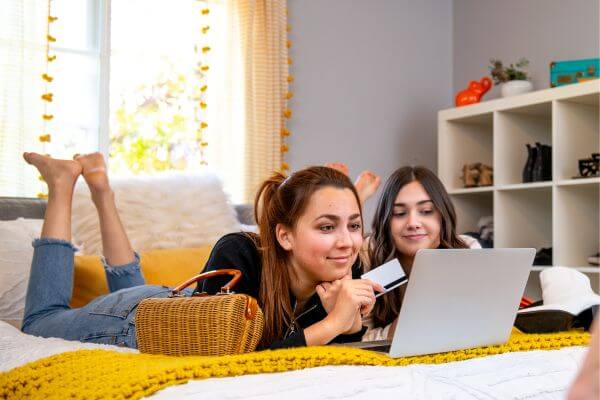 Transitioning to college life is notoriously challenging for students.
Tackling the academic load, juggling social responsibilities, and handling homesickness can be overwhelming. That's where a thoughtful care package comes in as a ray of hope, bringing a taste of home, a load of love, and a boost of morale.
While choosing the ideal care package, consider these critical attributes:
Personalization: Pick items aligning with their tastes and interests. The more personal, the more cherished.
Versatility: Include a variety of items, from fun snacks to useful goods. Variety is the spice of life.
Affordability: There's no need for a high budget. Thoughtfulness doesn't need to be expensive.
Thematic elements: Consider packages focused on upcoming holidays or exam seasons for added relevance. The more timely, the more needed.
Convenience: Prioritize products that save your student time and energy. The simpler, the better.
Remember, these packages are powerful messages of love and support. Choose wisely.
When to Send Care Packages for College Students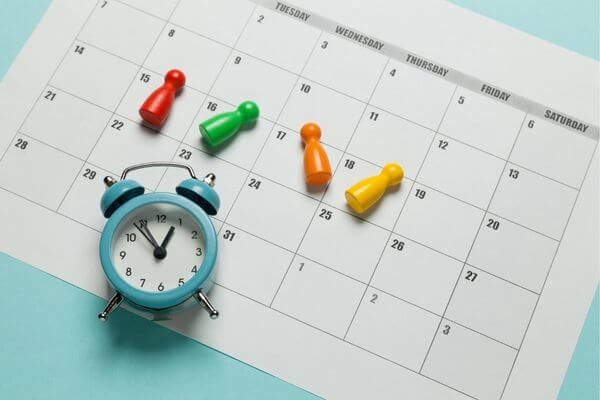 One of the most fitting times to send a college student a care package is at the beginning of the freshman year when they are trying to adjust to their new environment.
However, these thoughtful packages can be sent at any time throughout their college journey to remind them that they are missed and cared for back home.
Fall
Thanksgiving
Christmas
Valentine's Day
Easter
Finals
Birthday
Or any other holiday!
Especially during stressful periods, like exam season, a care package can be a well-appreciated and timely morale booster.
Tips for Sending a Care Package to a College Student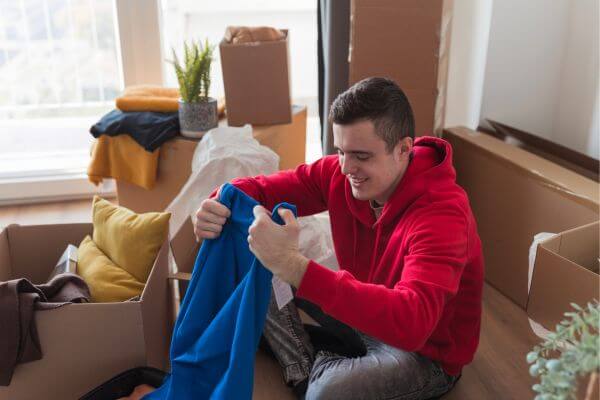 1. Consider the Student's Needs
Do you puzzle over what to put in a care package for your college student? You're not alone.
Many parents struggle with creating a meaningful gift that caters to their child's actual needs.
The key is convenience and usefulness—factors often overlooked in the thrill of care package creation. Let's transform your approach.
Tailoring your package to their needs ensures your thoughtful gift becomes a practical blessing in their hectic college life.
2. Consider the Budget
Overspending on care packages for your college student can shock your wallet. Just like trying to figure out how much to give for high school graduation.
The wrong box size could lead to needless extras and unexpectedly high shipping costs. Thankfully, you can easily drop ship the items with Amazon Prime.
Also, think about how many times per year you plan to send a care package. That way you can spread out the fun throughout the year.
This is especially true if you want to know how to pay for college without loans.
3. Email or Call the Student to Find Out What They Need
Don't risk sending unneeded items to your college student that end up wasting space and money.
Imagine the disappointment when they open the package to find redundant or unnecessary supplies.
But there's an easy fix! Before assembling a care package, make a quick call or send an email asking what they actually need. This simple step ensures your thoughtful gesture aligns perfectly with their requirements.
Remember, it's about sending useful items that your student appreciates and utilizes – making your effort truly count!
FAQ
Time to Pack Those College Care Packages!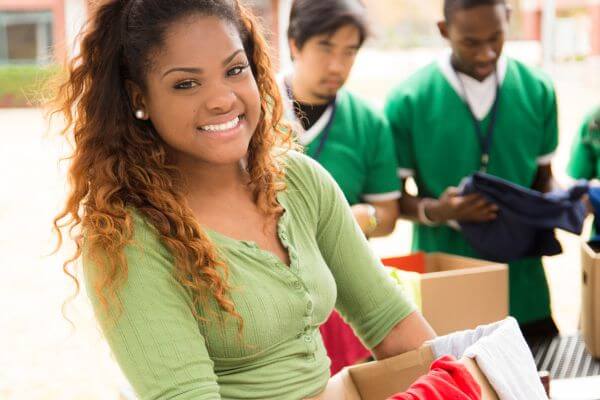 Transitioning to college life can be both exciting and overwhelming. Often, college students find themselves daunted by academic rigors, social pressure, and the unique environment of living away from home.
But what if there was a simple way to overcome these challenges?
Enter: the care package.
With a little bit of planning, you can easily put together a care package that will make your student smile.
So what are you waiting for? Get started today!