What Time Do Amazon Packages Arrive? [Amazon Delivery Times]
Inside: You want to know exactly what time do amazon packages arrive. You are in the right place on how to do so!
If you're an Amazon shopper, you've probably wondered what time your packages will arrive.
It's a reasonable question that has a few easy answers.
The delivery time for Amazon packages depends on a few different factors, including the type of shipping you choose and the location of the recipient.
In this article, we'll explore all the factors that affect delivery times for Amazon packages so you can know when to expect your next shipment.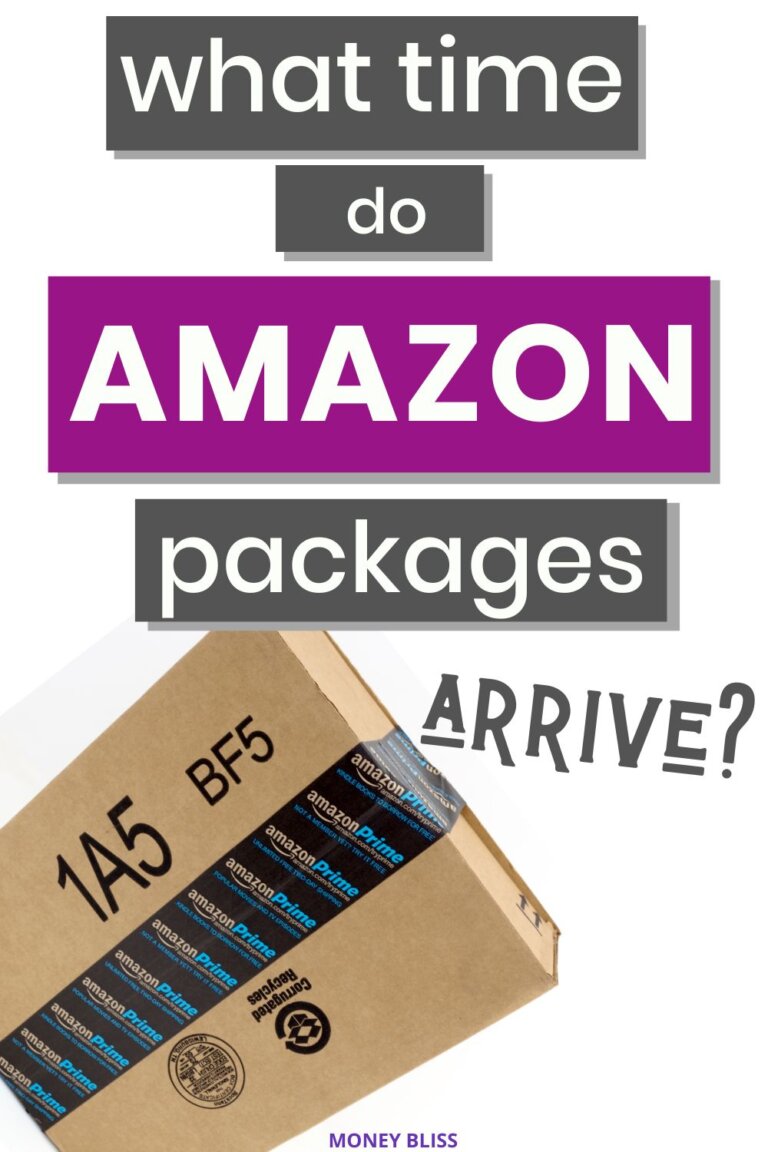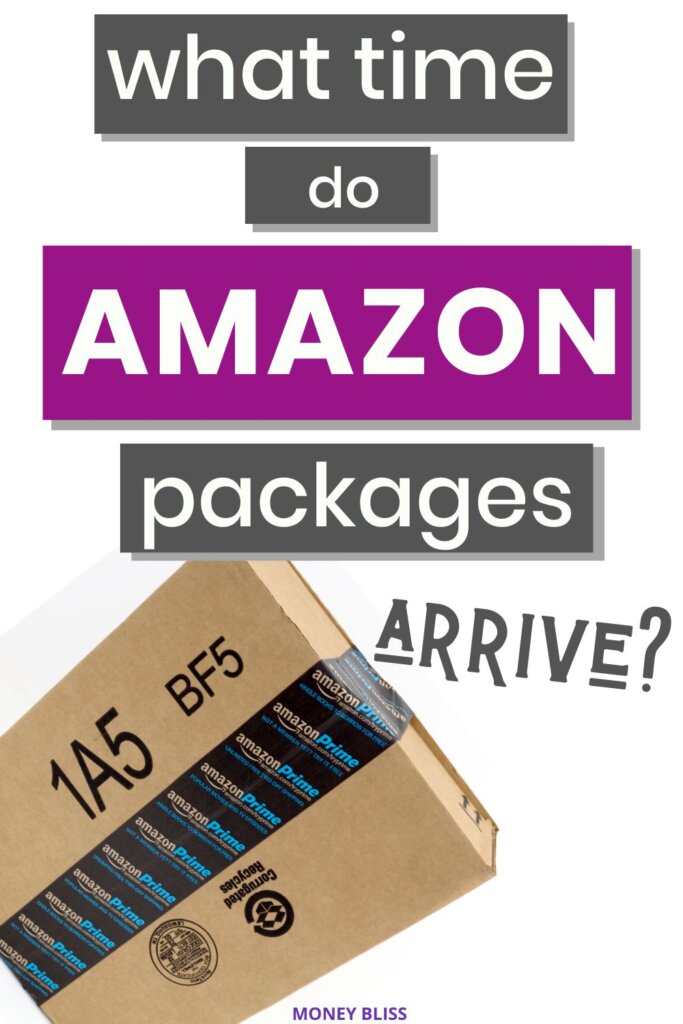 What time do Amazon usually deliver?
Amazon deliveries usually arrive between 6 am and 10 pm local time with most deliveries taking place between 10 am and 6 pm.
Learn how late Amazon delivers.
Do Amazon packages usually come early?
Sometimes.
However, Amazon packages usually come on the day they are scheduled. Nevertheless, they may come early with another package or the parcel company wants to get ahead of schedule.
This post may contain affiliate links, which helps us to continue providing relevant content and we receive a small commission at no cost to you. As an Amazon Associate, I earn from qualifying purchases. Please read the full disclosure here.
When will my order be delivered?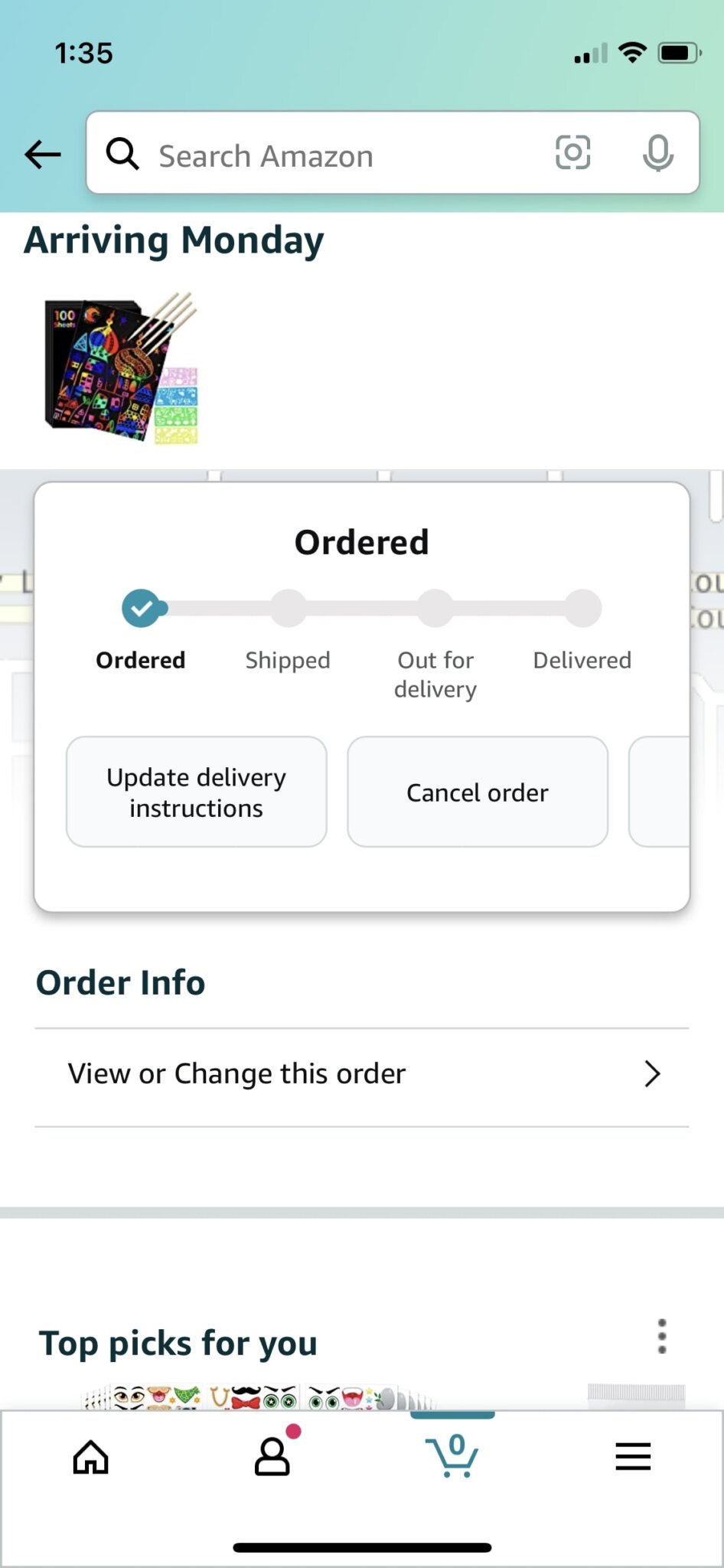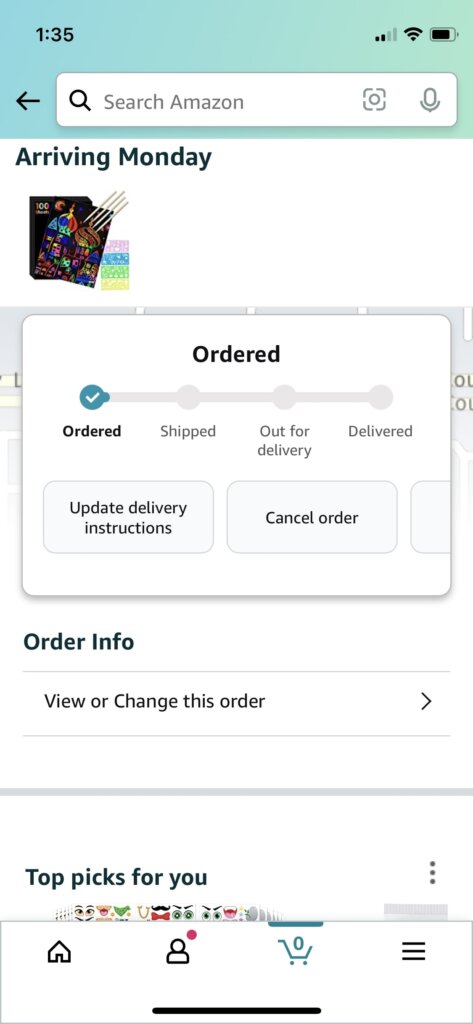 This answer depends on what items you placed in your cart and the speed of delivery chosen.
You should check the Amazon app under "My Order" for more specific information about when your order will be delivered.
But, what happens if Amazon order says delivered but not received?
What time do packages usually arrive?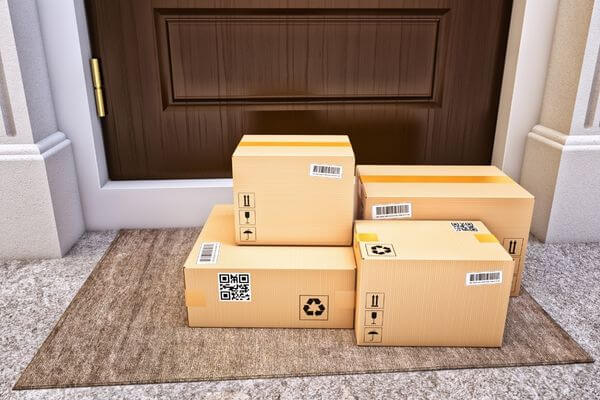 We all know that feeling.
You're eagerly anticipating a package from Amazon, checking the tracking information obsessively until it finally arrives.
But when will it arrive? We've all been there-wondering what time our package will show up.
Well, that depends on the shipping time selected.
1. Standard Shipping – 2 to 5 days
Standard Shipping usually takes four to five business days.
This is the slowest method for your Amazon packages to arrive.
So, it would be best if you were patient.
Amazon packages typically arrive between 8:00 a.m. and 8:00 p.m. local time, but they can arrive as early as 6:00 a.m. or as late as 10:00 p.m.
2. Prime Shipping – 2 days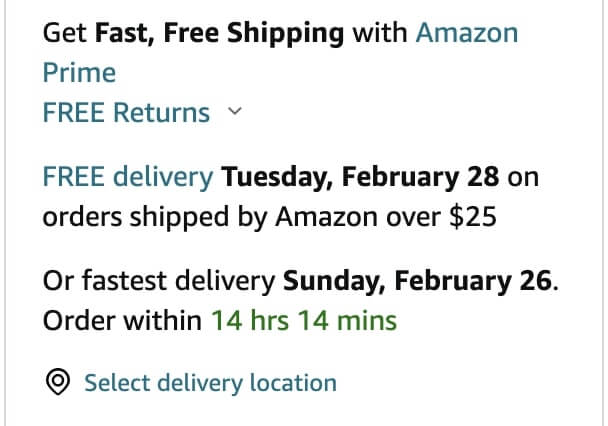 With Amazon Prime, you have options for when you can get your shipment. That is one of the benefits of Amazon Prime.
What Amazon made famous was your package arriving within two days.
There is no minimum order size to get your packages within 48 hours for Prime members.
Or you can elect and see if your order qualifies for same-day or next-day delivery.
3. Amazon Same-Day Delivery
Amazon packages arrive the same day in select cities right now. If you're an Amazon Prime member who opted for same-day delivery, you can check the time left to make your order to see if it qualifies.
For Amazon prime members, this is included as your standard benefit.
For non-prime members, you will pay a flat fee of $9.99 per order for Same-day eligible items. Thus, becoming an Amazon Prime member looks attractive.
4. Amazon Overnight Delivery – Perks for Prime members
This is similar to the Same- Delivery option except your order will arrive between 4 am and 6 am in the morning.
We used this option one time when we needed something for a long tournament weekend. The driver was super quiet and we got our package in time.
In select cities, you have the option of FREE overnight delivery when you spend $25.
Find items to add to your cart to reach the minimum threshold.
5. Amazon Fresh Groceries
Amazon Fresh offers free 2-hour delivery on tens of thousands of products – from a complete grocery selection to everyday essentials, toys, gifts and more.
Get Prime's one stop for great deals on national favorites, new tastes, organic, and more with Amazon Fresh.
Starting February 28, 2023, orders over $150 will remain free with no service fee.
However, there will be a tiered service fee added based on your order size:
Orders $100-150 = $3.95 service fee
Orders $50-100 = $6.95 service fee
Orders under $50 = $9.95 service fee
One-hour grocery pickup at Amazon Fresh stores will continue to be free for Prime members.
6. Amazon Locker
Amazon Locker delivery is also available for customers who need to receive their order when they are not home. These self-serve locations are conveniently located and secure.
Shipping times to the Amazon Lockers or Counters are similar to transit times for delivery to homes and businesses. It usually takes one to three days for a package to arrive at an Amazon Locker.
Also, this is a great option to keep birthday or Christmas gifts a surprise!
Just make sure to pickup your package within 3-7 days.
7. Amazon Prime Now – 1 hour
This service shut down in May 2021.
However, Amazon still offers two-hour grocery delivery.
How to estimate when your Amazon package will arrive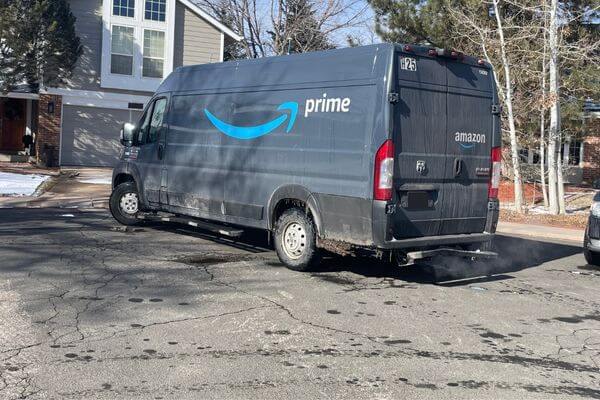 Wondering when your Amazon package will arrive?
Here's a helpful guide on how to estimate the delivery time for your next Amazon order.
Step 1: Check your cart for when you need to place the order
We have an idea of when we want something delivered, but what if you aren't sure about the size or other variables.
Then, look at your cart, Amazon will tell you the delivery times based on when you place the order.
Most of the time, you must place the order in the evenings to get the standard 2 day transit time.
Step 2: Research the time it takes for different delivery methods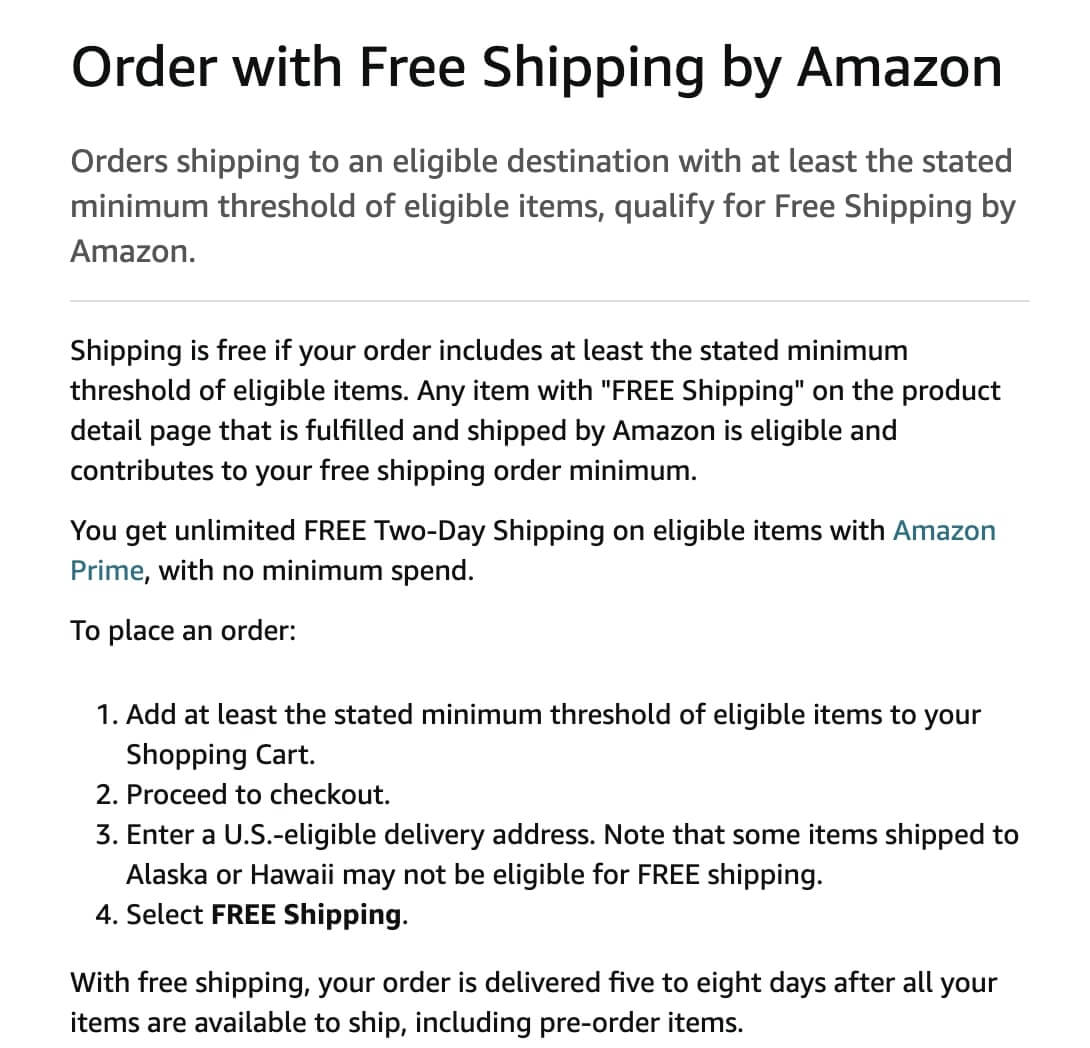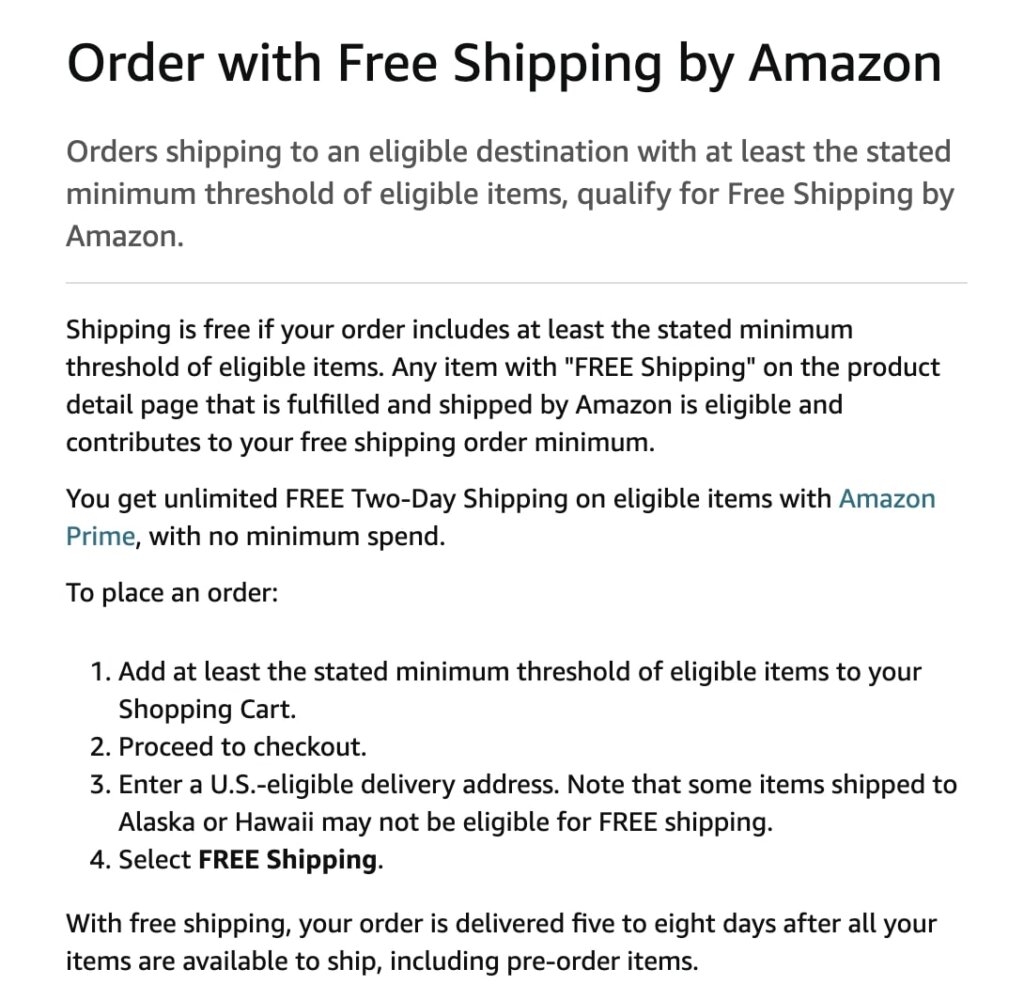 Above we detailed the common timeframes available for what time can Amazon packages arrive.
To get the most precise delivery times, you should add the item to their cart and select your shipping address.
Depending on your order status, you may be able to update your delivery preferences to choose a time that better suits you.
In addition, Amazon may offer a digital credit for delaying your shipment speed and choosing something further out.
Step 3: Amazon Delivery Time simple with Amazon Days
This is a service for Amazon Prime members.
Prime members may also customize their order in two ways: they can select the delivery day and write any delivery instructions.
This will help you remember exactly what time your Amazon packages consistently arrive.
Step 4: Check the weather conditions that may lead to delivery delays

Weather conditions that may lead to delivery delays for Amazon packages include severe winter storms, rain, wildfires, heatwaves, tornadoes, power outages, traffic congestion, route changes, vehicle breakdowns, bad weather, extreme arctic cold, dangerous thunderstorms, and natural disasters.
This is something to be aware of when ordering during the holiday
Step 5: Amazon delivery schedule by tracking info
Sometimes tracking your package can seem like it takes forever.
We want to know long does Amazon take to ship your order.
Once you have tracking information, you can start following the tracking updates provided on the Amazon app.
If the shipment is coming through a third party, then you can visit the website of the carrier (UPS, FedEx, etc) and see the current status of your package and any updates available.
How do I protect my Amazon package from theft?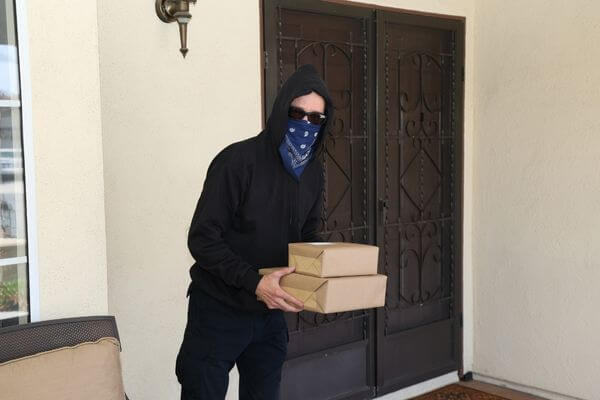 Protecting your Amazon package from theft can be a daunting task, but there are several steps you can take to ensure your package arrives safely.
Here's a step-by-step guide on how to protect your Amazon package from theft:
Use tracking services: Amazon has a variety of tracking services that allow you to track your package from the moment it's shipped to the minute it's delivered. This provides a way for you to monitor your package and also contact Amazon if something goes wrong.
Consider Amazon Hub Lockers and Counters: If you're worried about porch pirates, look into Amazon Hub Lockers and Counters. You can find one by ZIP code and then select that delivery option at checkout. That way, your package will be shipped directly to the Hub and you can pick it up.
Opt for Amazon Key: Amazon Key is available in select cities and surrounding areas. This service allows you to get in-garage deliveries at no extra cost if you have a compatible myQ-connected garage door opener or hub.
Be proactive: You can also be proactive and teach porch pirates a lesson. Consider creating a decoy package that contains a glitter "bomb" or smelly skunk fart spray.
File a police report: If you do believe your Amazon package was stolen, you should file a police report about the theft. If you have security camera footage, make sure the police officers have access to it.
Contact Amazon: After filing the police report, contact Amazon for a refund or to request the items be sent again.
By following the steps above, you can protect your Amazon package from theft and keep your packages safe.
FAQ
When will my order be delivered?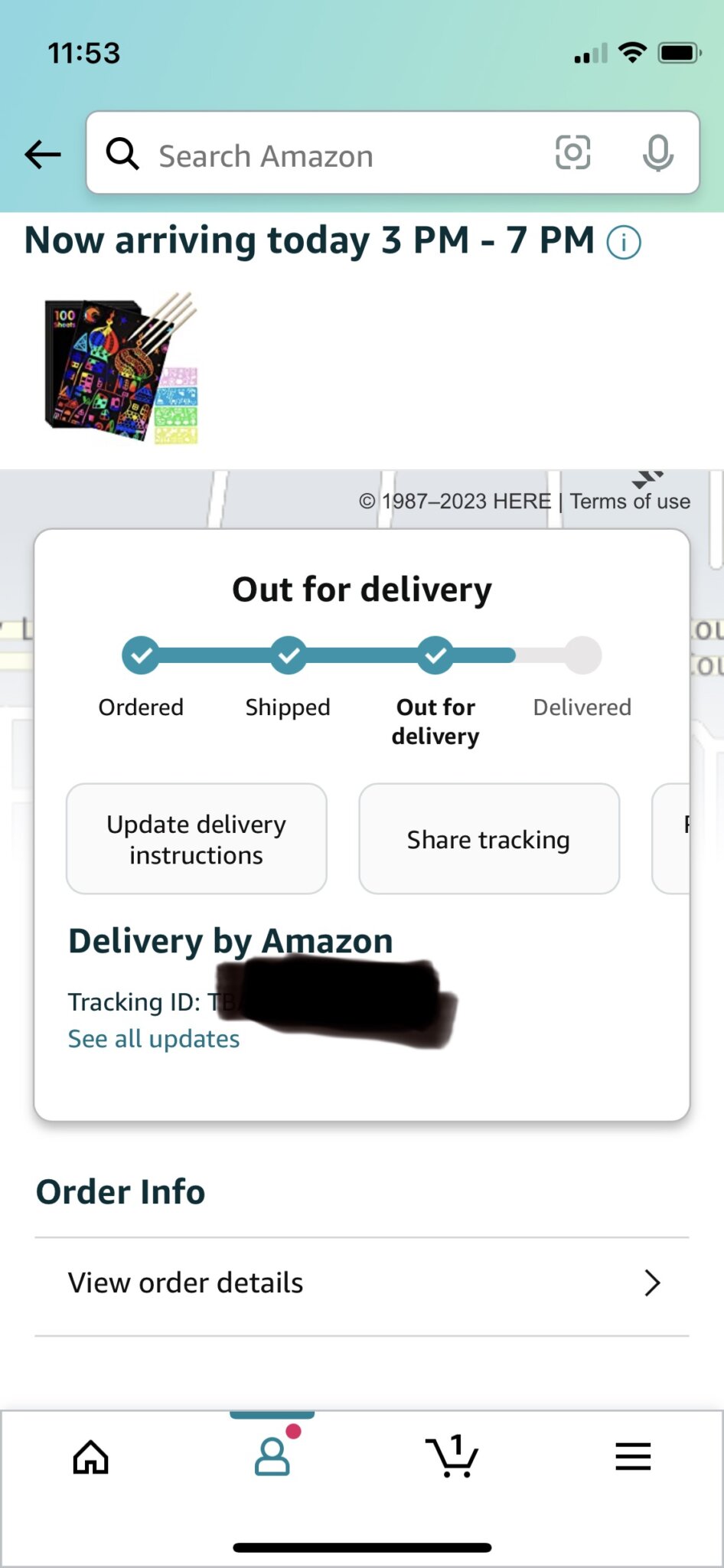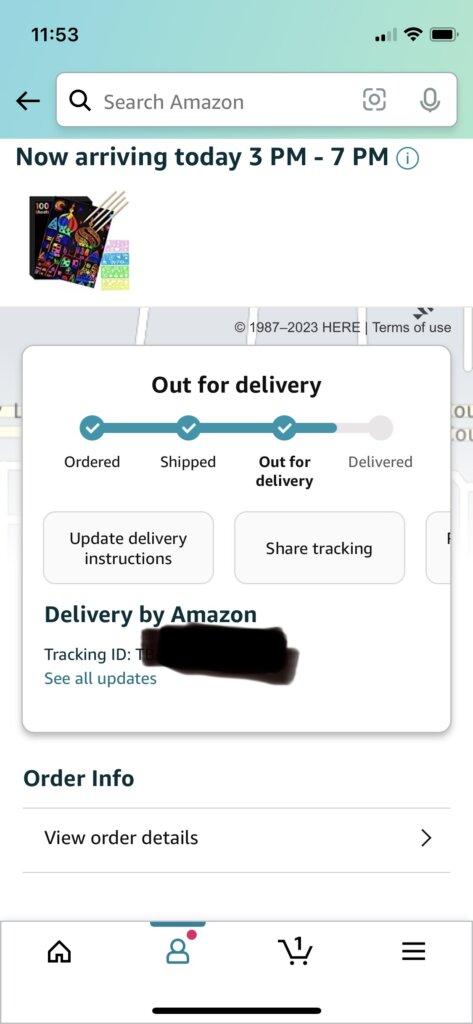 Overall, Amazon works hard to ensure that its customers have a pleasant delivery experience by offering a variety of shipping and delivery options to suit your needs.
Knowing when your order will arrive is key to making sure that you're not left waiting for your package.
It's important to know what time amazon packages arrive so that you can track your package and be prepared for when it arrives.
If you are afraid that Amazon delivered to wrong address, it is important to follow the proper steps to get your package.
We hope that this guide has helped you figure out how to do so!