18 Best Remote Jobs for College Students: Online Jobs, Employment, and More
Inside: Are you looking for a remote job? This guide will help you find the best remote jobs for college students, with information on industries, pay, hours, and more.
The internet has made it possible to work from anywhere in the world.
This is great news for college students who want to earn some money while they study.
Back when I was in college, working remotely wasn't even considered a possibility. But, now, there are a number of online jobs available that are perfect for college students.
In addition, remote jobs are one of the best ways for college students to make money and gain experience.
With a remote job, you can work from anywhere in the world, which is perfect for students who want to travel or live at home with their parents while transitioning to and from a college campus.
There are many different types of remote jobs available, so there is sure to be something that suits your skillset and interests.
In this article, we will explore the best remote jobs for college students.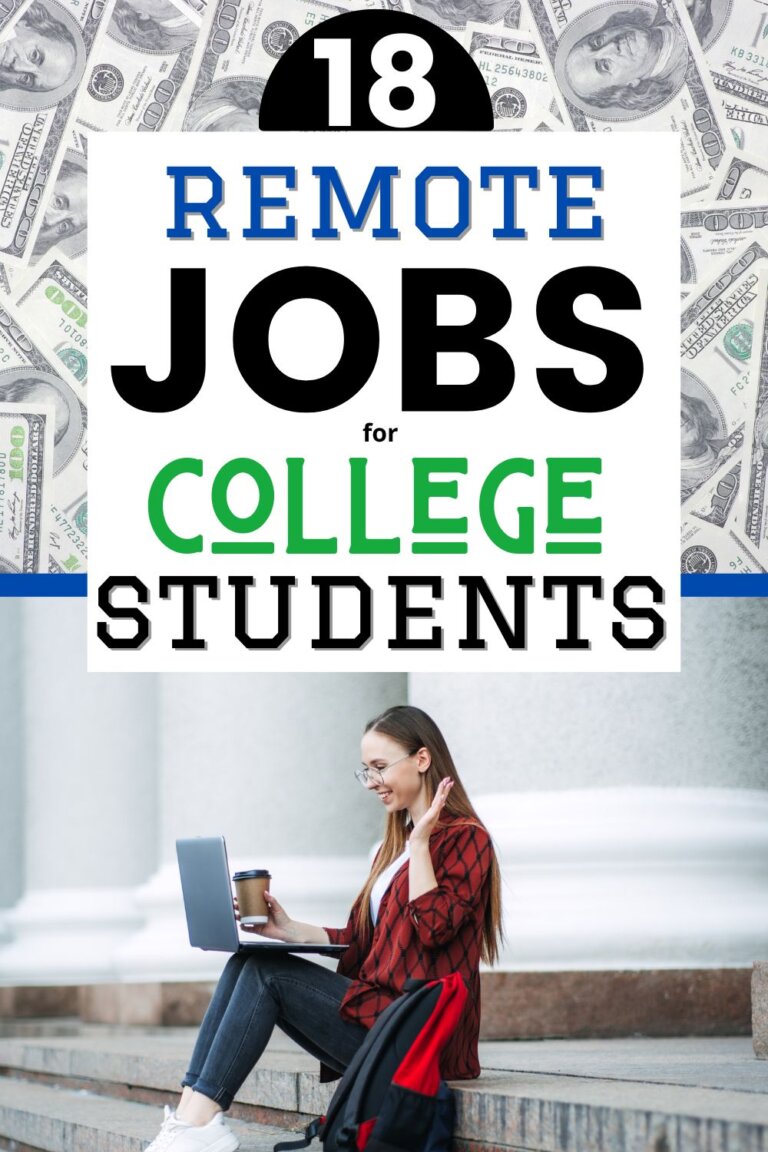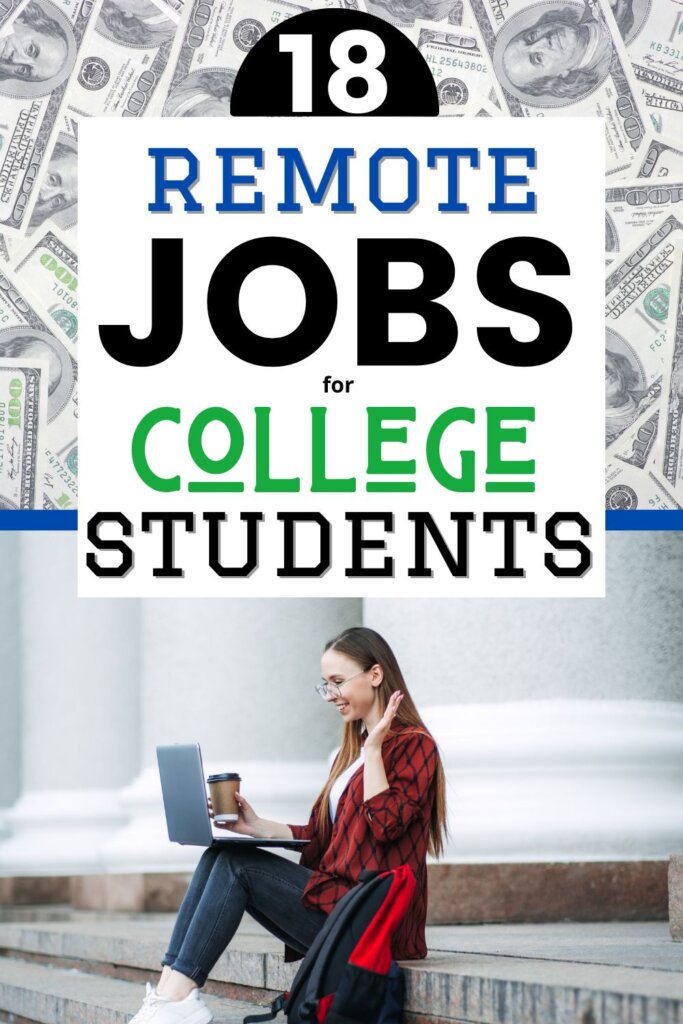 How can a college student make money remotely?
Remote work has become increasingly popular among college students and for good reason.
Many students today have grown up with technology and possess the skills necessary to excel in remote jobs.
Not only does remote work provide a flexible schedule that can be easily adjusted to accommodate class schedules, but it also offers numerous benefits such as the ability to work from anywhere, reduced transportation costs, and the opportunity to contribute to environmental sustainability by reducing carbon emissions.
Additionally, remote work allows students to earn extra income, potentially reducing their reliance on student loans and minimizing post-graduation debt.
Can I work remotely in college?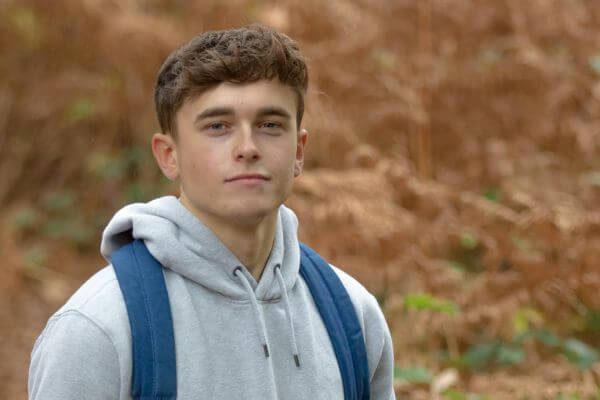 Yes! Working remotely in college can be a great way to earn some extra money and gain some work experience.
Remote work has gained immense popularity across the globe, with its adoption nearly doubling since the pandemic.
As college students, you often possess the necessary tools for remote work, such as a laptop, making it a convenient option for them.
This is a great idea if you are looking at how to pay for college without loans.
What Are The Benefits Of Working Remotely As A Student?
1. Ability to earn extra money
2. Efficient time management:
3. Ability to balance school and work life
4. Opportunity to learn new skills
5. Increased flexibility
6. Ability to work from home or anywhere else
7. Increased productivity and focus
8. Enhanced Work-Life Balance
9. Opportunity to work with different types of people and projects
10. Improve collaboration skills
This post may contain affiliate links, which helps us to continue providing relevant content and we receive a small commission at no cost to you. As an Amazon Associate, I earn from qualifying purchases. Please read the full disclosure here.
This is the perfect side hustle if you don't have much time, experience, or money.
Many earn over $10,000 in a year selling printables on Etsy. Learn how to get started by watching this free workshop.
If you've ever wanted to make a full-time income while working from home, you're in the right place!
This intensive training combines thousands of hours of research, years of experience in growing a virtual assistant business, and the power of a coach who has helped thousands of students launch and grow their own business from scratch.
The 15 best remote jobs for college students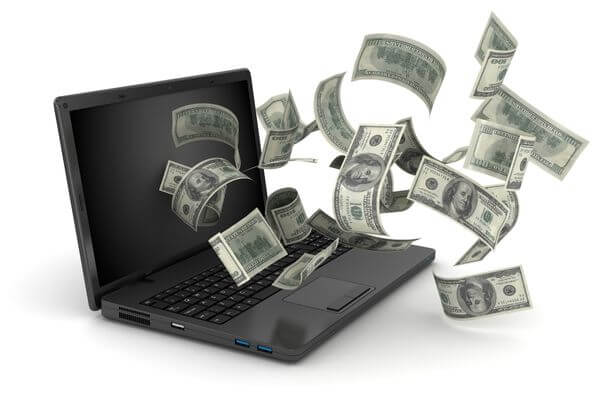 Working remotely is a great way for college students to earn money and gain experience in their chosen field.
Whether you are looking for a way to make some extra money, or maybe you need a flexible job that will fit around your studies. Whatever the reason, there are plenty of remote jobs out there that could be perfect for you.
Also, you can review these non phone work from home jobs for more ideas.
Here are 15 of the best remote jobs for college students.
1. Virtual Assistant
A virtual assistant is one of the best remote jobs for college students due to its versatility and learning opportunities. Plus there are plenty of virtual assistant jobs with no experience out there.
As the demand for remote administrative support services continues to grow, virtual assistants play a crucial role in helping companies and individuals with various tasks. Working from a remote location, virtual assistants provide administrative assistance by handling phone calls, scheduling appointments, managing emails, and more.
By finding a position as a virtual assistant in their desired industry or with a respected professional, students can make their side hustle more beneficial to their future.
Benefits:
Provides an opportunity to gain professional experience and develop essential skills such as communication, time management, and resourcefulness.
Requires quick thinking and the ability to switch between diverse tasks, which enhances cognitive flexibility and adaptability.
Allows students to learn about different industries and gain insights into their chosen career paths.
Pay: Most virtual assistants average about $20 an hour.
2. Online Tutor
Online tutoring is widely regarded as one of the best remote jobs for college students. With its flexibility and convenience, it offers students the opportunity to work from anywhere at their own pace.
Whether they excel in a specific subject or want to gain teaching experience, online tutoring provides a platform for college students to share their knowledge and help others succeed academically.
Benefits:
A high degree of flexibility it offers.
Freedom to choose their own hours, instruction topics, and the number of students they want to work with.
Balance their tutoring responsibilities with their academic commitments, ensuring they can effectively manage their time.
Pay: Although the reported median hourly wage for tutors was $17 an hour. The actual pay can vary depending on factors such as the subject being taught, the level of expertise required, and the platform through which tutoring is conducted.
3. Proofreader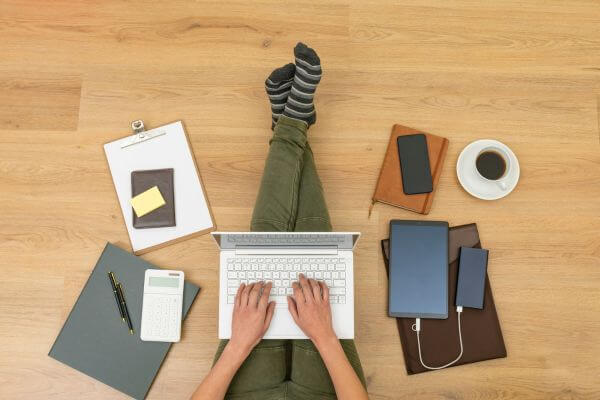 Proofreading is a crucial role in the final stages of the written content production process, making it one of the best remote jobs for college students. A proofreader possesses a keen eye for detail and a strong command of the language, allowing them to identify and rectify errors that may have eluded the writer or editor.
They play a vital role in ensuring the accuracy, clarity, and coherence of written materials across various industries.
Benefits:
Offer the flexibility to work from anywhere, making it ideal for college students who need to balance their studies with work.
Enhances skill development such as language skills, attention to detail, and critical thinking abilities, which are valuable in various fields.
Networking opportunities to build professional connections and expand one's network.
Pay: The average pay for proofreading jobs is $22 per hour, providing college students with a valuable source of income.
4. Social Media Manager
In today's digital world, social media has become an essential tool for businesses to connect with their target audience, build brand awareness, and drive engagement. With the increasing importance of social media, businesses are in need of skilled professionals who can effectively manage their social media presence.
This makes the role of a social media manager one of the best remote jobs for college students, providing them with the opportunity to earn money while gaining practical experience in online promotion.
Benefits:
Enjoy being paid to be on your favorite social media apps.
Ideal remote job for college students due to its flexibility.
Gain practical experience in online promotion, which can be valuable for those studying marketing, journalism, or communications. Benefits:
Pay: The pay for social media management can vary significantly, but you can expect $15 an hour to $25 an hour.
5. Freelance Writer
Remote writing jobs are an excellent option for college students looking to earn extra income while honing their writing skills.
As writers, college students have the opportunity to create a wide range of written materials that can be distributed through various channels, such as articles, blogs, website copy, and more.
The demand for remote freelance writers is high, making it a popular choice among college students seeking flexible work options.
Benefits:
Freelancers can work on short and long-term projects.
As long as you have a computer and internet connection, you can work from anywhere.
Showcase writing skills and earn income.
Pay: The pay for freelance writers is by the word (.01-$1.50 per word). With most freelance writers averaging about $29 an hour.
6. Social media influencer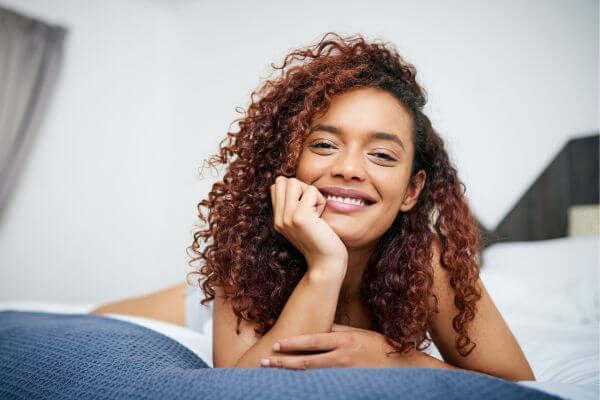 Social media influencers have become a prominent and lucrative career option in today's digital age.
For college students, becoming a social media influencer can be an excellent remote job opportunity that allows them to leverage their online presence and pursue their passions while earning money.
To stand out as a social media influencer, it's essential to create content that is visually appealing and captures the attention of your audience. Experiment with different types of content, such as photos, videos, stories, and live streams, to keep your followers engaged.
Benefits:
Be creative, and authentic, and share valuable information or entertainment that aligns with your niche.
Foster a sense of community.
Monetize your social media presence with sponsored posts, brand partnerships, and affiliate marketing.
Offers flexible working hours, allowing you to manage your studies and other commitments effectively.
Provides opportunities for personal branding and networking, which can open doors to other remote job opportunities in the future.
Pay: Potential for high earnings. This is more passive income than an hourly job.
7. Website or App Tester
Website and app testing is a highly sought-after remote job option for college students due to its flexibility and the opportunity to gain valuable experience in the tech industry.
As designers and developers strive to create the best user experience possible, they often hire individuals to find bugs and issues in their websites and apps. The role of a website or app tester is crucial in ensuring the functionality and usability of these digital platforms.
This feedback is invaluable for designers and developers as it allows them to make necessary improvements and optimize the performance of their websites and apps.
Benefits:
Excellent opportunity for college students to develop and showcase their skills in a professional setting.
Gain practical experience in the tech industry while balancing their academic commitments.
The flexible hours offered by these remote positions allow students to work at their own pace and manage their time effectively.
Pay: Platforms like UserTesting offer a payment of $10 per website tested. You can also find remote hourly wages ranging from $12 an hour to $16 an hour, with potential bonuses based on quality and productivity goals.
8. Video Editing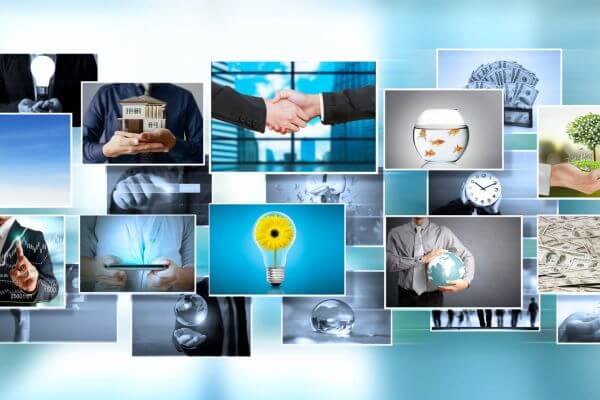 With the increasing demand for video content across various platforms, video editors play a crucial role in creating engaging and impactful visuals. This profession offers the opportunity to work from anywhere, making it ideal for college students who may have limited availability or prefer a flexible work schedule.
By adhering to the overall video brand messaging strategy, you can shape the final product and captivate the audience. This creative aspect of video editing allows college students to explore their artistic talents and develop their skills in storytelling and visual communication.
Benefits:
One of the key advantages of video editing as a remote job is the ability to work from any location.
Provides a platform for creative expression.
Video editing is a profession that is in high demand.
This high demand translates to a wide range of job opportunities and the potential for steady work, even for college students.
Pay: When it comes to money, beginner video editors can typically charge up to $45 an hour. However, it's worth noting that rates can vary depending on factors such as experience, the complexity of the project, and client's budget.
As college students gain more experience and build a strong portfolio, they can potentially increase their rates and earn a higher income from video editing projects.
9. Remote Research Assistant:
Many professors and researchers hire remote research assistants to help with data collection, literature reviews, and other research tasks. This type of job requires strong research and analytical skills, as well as the ability to work independently.
As a research assistant, you will have the opportunity to delve deeper into a specific subject or area of interest.
This can be particularly beneficial if you are considering pursuing further education or a career in that field. By immersing yourself in research projects, you will gain a comprehensive understanding of the topic and develop expertise that can set you apart from others.
Benefits:
Opportunity to work closely with experienced researchers and professionals in your field of interest.
Gain valuable insights, knowledge, and skills that can enhance your academic and professional development.
Learn research methodologies, data analysis techniques, and critical thinking skills that are highly transferable to future career opportunities.
Hands-on experience in conducting research projects.
Build a network of professional contacts in your field.
Depending on the nature of the research projects you are involved in, there may be opportunities to contribute to academic publications or presentations. This can be a significant achievement that adds to your academic portfolio and demonstrates your research skills to potential employers or graduate school admissions committees.
Pay: Compensation for remote research assistant positions varies depending on the project and the level of responsibility. This is a great way to be paid to go to school.
10. Audio Transcription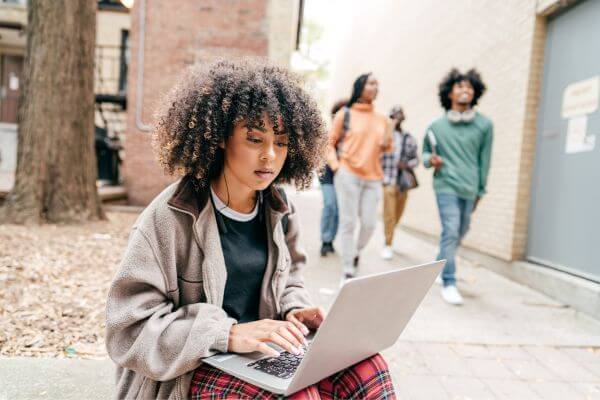 Audio transcription is a popular remote job for college students that involves listening to audio files and accurately transcribing the spoken content into written form. Additionally, it provides an opportunity to develop valuable skills such as speed and accuracy in typing, excellent listening skills, and efficient time management.
Determine the type of transcription work you want to specialize in, such as technical legal transcription or educational podcast transcription. This will help you target specific clients and tailor your skills accordingly.
Benefits:
Offers flexibility in terms of scheduling, allowing students to work around their classes and other commitments.
Opportunity to develop valuable skills such as listening, typing, and time management, which can be beneficial in various professional settings.
Create a portfolio showcasing your transcription skills and experiences.
Pay: Transcription can be a well-paying job, with freelancing gigs offering up to $0.36 per minute of transcribed audio.
11. Data Entry
Data entry is a popular remote job option for college students due to its flexibility and convenience.
This role involves managing electronic data by entering and updating information in computer systems. It is a job that can easily be done remotely, allowing students to work from the comfort of their own homes or dorm rooms.
However, it is important to be cautious when seeking data entry jobs online to avoid scams.
Benefits:
Minimal specialized skills are required.
Data entry skills can also be beneficial for future career opportunities.
Employers often value individuals with data entry skills, as it showcases their ability to handle and organize large amounts of information accurately and efficiently.
Valuable experience in working with digital documents and databases.
Pay: The average pay for data entry is $18 an hour.
12. Virtual Recruiter
A virtual recruiter is a professional who is responsible for posting online job advertisements and searching for potential candidates to fill various positions.
This remote job opportunity can be particularly beneficial for college students as it offers flexibility in terms of working hours and allows them to gain valuable experience in the field of recruitment while still pursuing their education.
Benefits:
Collaborating with hiring managers and clients to understand their specific requirements and preferences for potential candidates.
This role provides hands-on experience in recruitment, which can be beneficial for your future career in HR or related fields.
Building relationships with candidates, hiring managers, and clients can expand your professional network and open doors for future opportunities.
Pay: The average pay for virtual recruiters is around $20 to $30 per hour, providing the potential for a lucrative income.
13. Blogger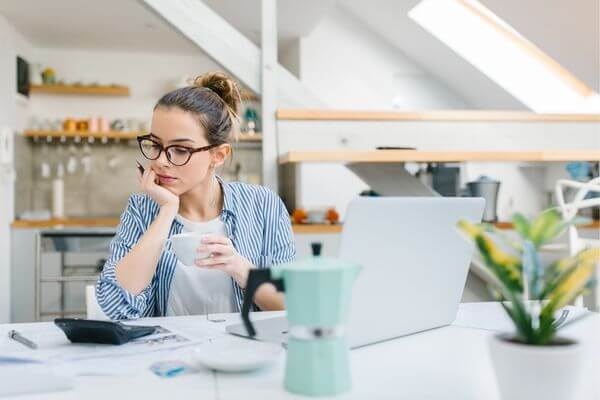 College students can create their own blogs and build an audience by regularly posting content in a unique niche.
While this may not be the easiest route to make money fast, it provides an opportunity to showcase writing skills and develop a cohesive writing style. Once a blog gains a solid stream of visitors, it can be monetized through ads and affiliate links.
However, you will be starting a small online business which has its perks.
Benefits:
This is 100% passive income.
Works as much as you want or as little as you want on your site.
A simple way to help your readers while making money.
Your site can grow as you graduate college until you decide to sell it.
Pay: Various based on traffic and monetization. But it is an easy way to invest $100 to make $1000.
14. Course Creator
As a course creator, you have the chance to teach others about a topic or course that you are passionate about while earning a steady passive income. This job allows you to create online tutorials or how-to videos to educate and engage students from all over the world.
You will be responsible for creating and managing the content on your website and other online platforms. This includes developing blog posts, videos, podcasts, and other educational materials to enhance the learning experience for your students.
Make use of hosting platforms like Thinkific, Teachable, or Kajabi to facilitate easy access to course-related information for your students. These platforms offer features such as course management, student progress tracking, and payment processing, making it convenient for both you and your students.
Benefits:
Opportunity to earn a steady income while pursuing your passion and sharing your knowledge with others.
Working remotely offers flexibility in terms of working hours, allowing students to manage their time effectively and balance their studies with their job.
Gain valuable experience in content creation, marketing, and online teaching, which can greatly enhance their resume for future career opportunities.
Pay: This is a passive income job where you will put the work in upfront and have less ongoing maintenance to run your course.
15. Stock Trader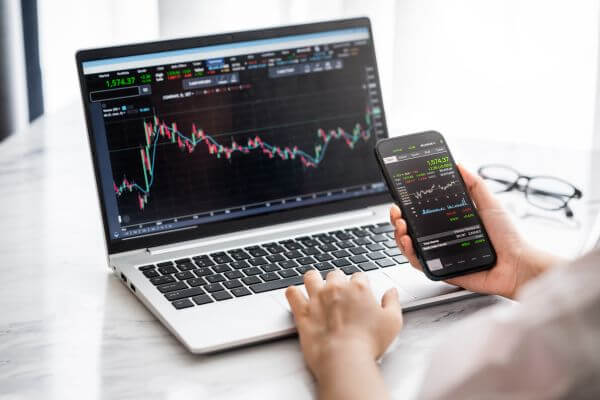 Stock trading is a lucrative and dynamic field that offers college students the opportunity to work remotely and earn a substantial income. With the rise of online trading platforms and the increasing popularity of investing, stock trading has become a highly sought-after skill in today's market.
Honestly, I know more and more high school students waiting to turn 18, so they can start life as a stock traders.
As a stock trader, you will be responsible for buying and selling stocks, bonds, and other financial instruments for your own portfolio. This role requires a combination of analytical skills, market knowledge, and the ability to make quick decisions under pressure.
Continuous learning and staying updated on market trends and strategies are crucial to staying competitive in this field. I highly recommend taking the Trade and Travel course to learn the basics of stock market investing.
Successful traders can earn substantial profits, but it is important to note that trading also involves the risk of financial losses.
Benefits:
Stock traders have the potential to earn significant income through their trading activities. Learn how fast you can make money in stocks.
Flexibility to trade before class and work from anywhere with an internet connection.
Opportunity to work independently and be your own boss, setting your own schedule and goals.
However, it is important to acknowledge the challenges that come with being a stock trader. The stock market is highly volatile and unpredictable, requiring constant monitoring and adaptation to changing market conditions.
Pay: Various significantly with your profit /loss ratio. But, a great way to make $1000 a day.
16. Customer Service Agents
Customer service agent remote jobs are a great option for college students looking to gain work experience while studying. These jobs allow students to provide excellent customer service from the comfort of their own homes, offering flexibility and convenience.
Remote customer service agents interact with customers through various communication methods such as phone, chat, and email. They answer customer questions, solve problems, and direct customers to the appropriate resources when needed. These jobs can be done part-time, making them ideal for students with busy schedules.
Benefits:
Require little experience or education.
Develop valuable skills such as communication, problem-solving, and time management.
Showcase their communication skills to future employers, which is a highly desirable quality in any job.
Pay: Earnings can range from $10 to $25 per hour, depending on the role and experience.
17. Photography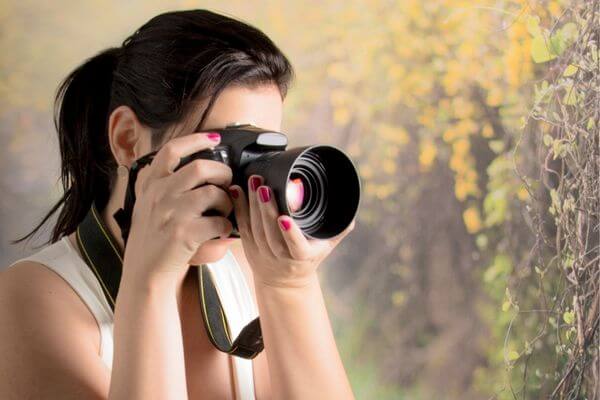 Photography is a form of artistic expression that allows college students to showcase their creativity.
You can experiment with different styles, compositions, and subjects to capture unique and visually appealing images. This creative aspect of photography can be fulfilling and enjoyable for college students who have a passion for visual arts.
Benefits:
Choose when and where to take photos, giving them the freedom to balance their academic and personal lives effectively.
Build a portfolio of their best work. A strong portfolio can open doors to more significant opportunities in the future, such as exhibitions, collaborations, or even full-time photography careers.
Earn income while honing their skills in product, stock, or event photography.
When stock images are licensed, earn passive income from the sales.
Pay: When it comes to pay, the average rate for a photographer is $24 per hour. However, it's important to note that pay can vary depending on factors such as experience, location, and the type of photography gig.
18. Virtual Internships
Virtual internships provide valuable work experience and allow you to gain industry-specific skills while working remotely. Many companies offer virtual internships in fields like marketing, finance, and technology.
Having an internship in the field you want to pursue is an invaluable opportunity to gain practical experience and enhance your career prospects.
Additionally, virtual internships can provide you with a unique perspective on the field you want to pursue (and if you still want to pursue it).
Benefits:
Gain relevant work experience in your desired career field.
Practical experience will not only enhance your understanding of the industry but also demonstrate your competence and dedication to potential employers.
Greatly strengthen your resume.
Build a network of contacts in your desired field.
Pay: These internships may be paid or unpaid, but the experience and connections you gain can be invaluable for your future career.
Looking for Online Summer Job?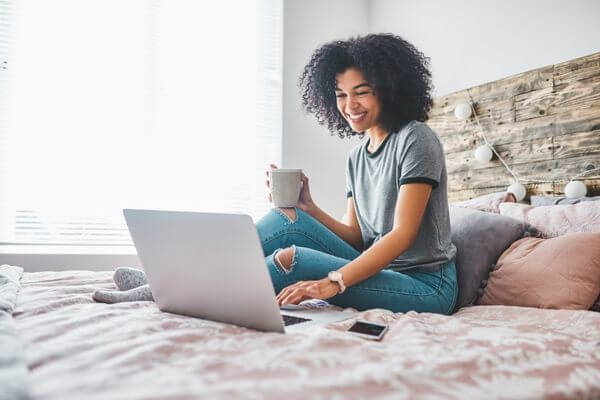 There are a plethora of online summer temporary jobs available for college students. You just have to decide what is interesting for you to do.
Also, think about ways you can build your resume for future employment after graduation.
If I could go back to college, I would focus on learning how to make your money work for you. That is one of the best life skills you can truly understand.
This list above has plenty of options for you to consider.
Are you passionate about words and reading?
If so, proofreading could be a perfect fit for you, just like it's been for countless of readers! Learn how you can create a freelance business as a proofreader.
Check out this free workshop!
Bookkeeping is the most stable, reliable & simple business to own. This is how to make a realistic income -either part-time or full-time.
Find out TODAY if this is THE business you've been looking for.
FAQ
Which Online Jobs for College Students Are Interesting To You?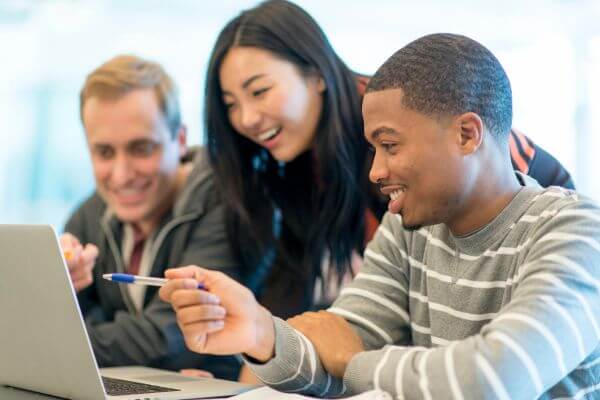 There are a lot of great remote jobs for college students out there!
With a little bit of research, you can find the perfect job for your skills and interests.
Be sure to consider the pay, hours, and industry when you are looking for a remote job as well as career advancement.
For many students, working in college is a must! Because you know how to pay for college without parents is hard.
So, use these ideas to find the right job for you whether it is part-time or full-time.
And if all else fails, check out this list of low-stress jobs that pay well without a degree.