How to Make a Money Cake: A Fun and Easy Money-Pulling Cake Ideas
Inside: Find money cake ideas! Learn how to make a money cake or buy pre-made kits. This guide has you covered with ideas for creating an edible centerpiece that will wow your guests.
What's more fun than a money cake? A cake that pulls in money, of course!
This easy-to-make cake is perfect for any gift-giving occasion. All you need is a little bit of creativity and some basic baking skills.
Can you imagine yourself walking up to a graduation or wedding carrying a beautiful money cake?!?! What a way to get people talking.
Equally important, making a money cake is easier than it seems!
With this guide, you'll be able to make a money cake that looks and tastes amazing. So let's get started!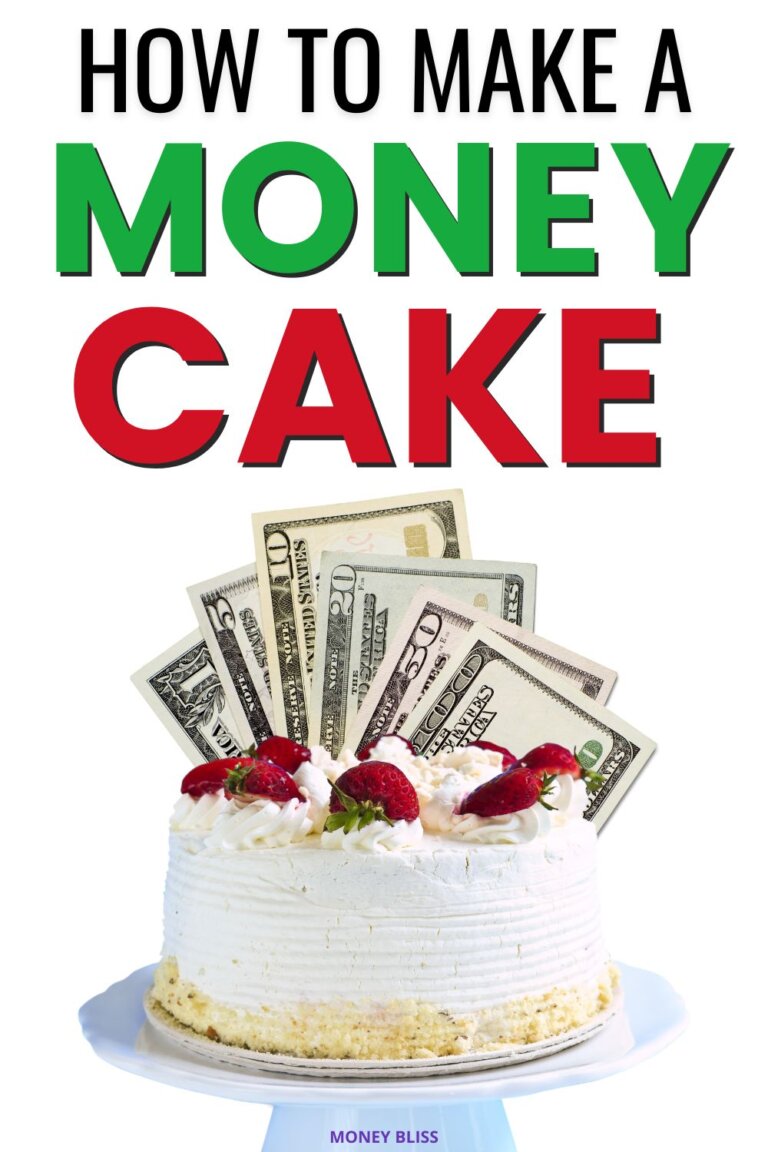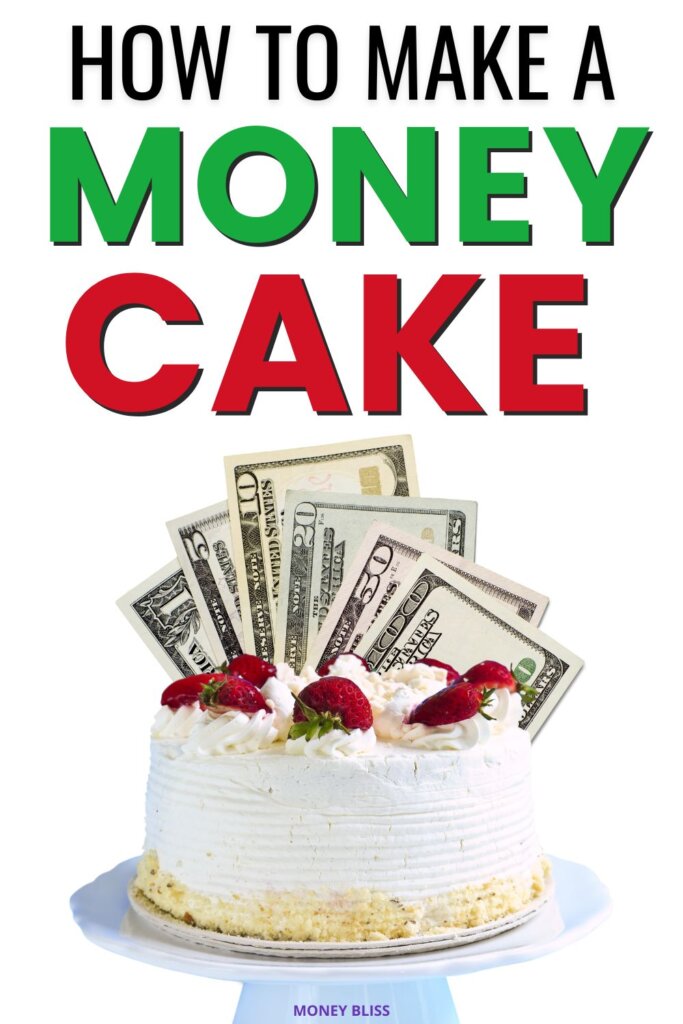 This post may contain affiliate links, which helps us to continue providing relevant content and we receive a small commission at no cost to you. As an Amazon Associate, I earn from qualifying purchases. Please read the full disclosure here.
What is a money cake?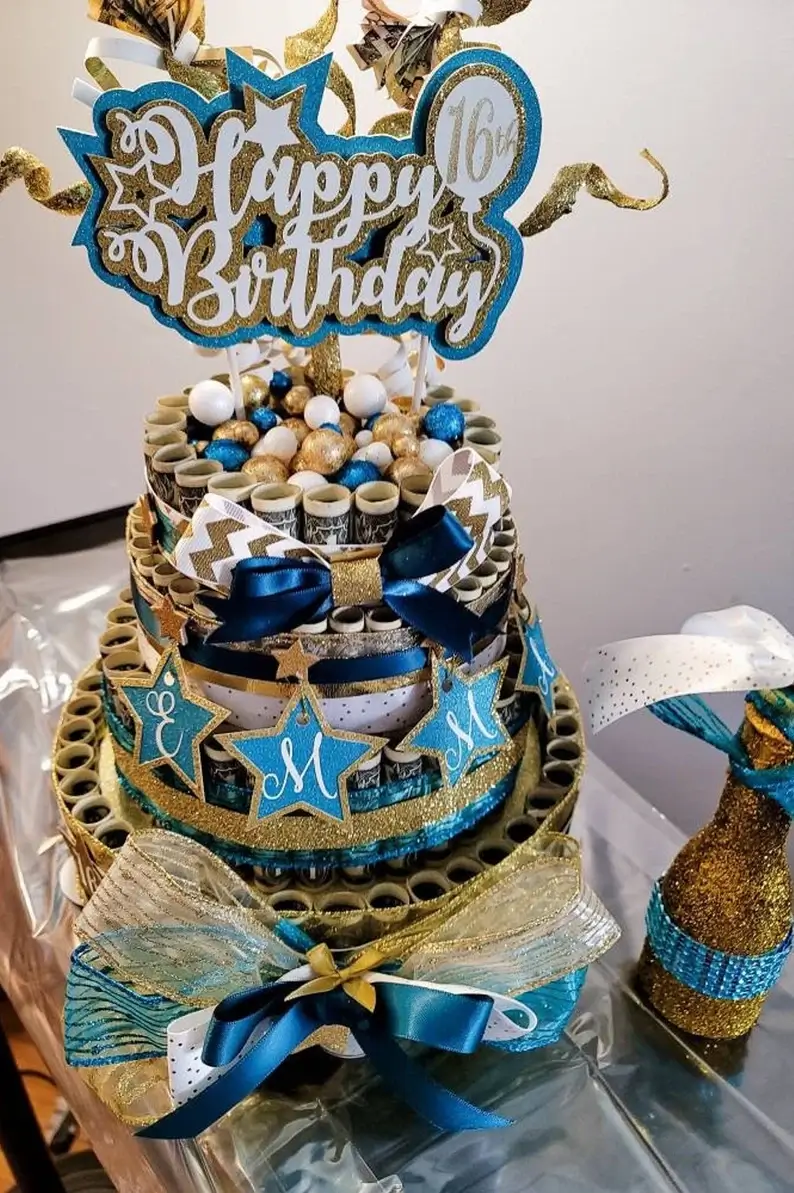 A money cake is a unique and creative way to give someone a gift of money.
They are a fun surprise that adds an extra element of excitement to gift-giving. Just like giving a money gift box!
Money cakes are perfect for special occasions like birthdays, weddings, graduations, and holidays.
How many bills does it take to make a money cake?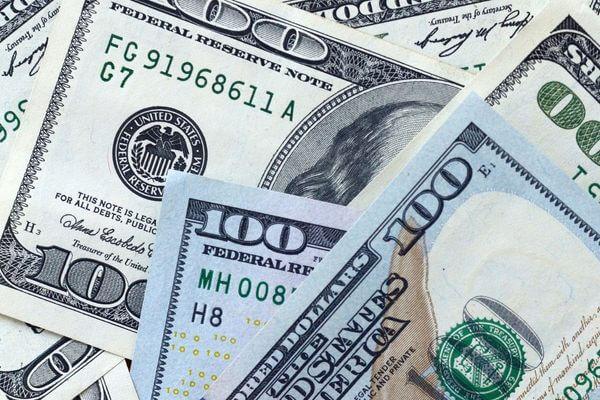 The number of bills needed depends on the size of the cake you want to make.
Typically, most money cakes use 50 one-dollar bills. However, you can use bigger bills for a larger gift.
The number of bills will be decided on how much you want to spend.
This is one of the popular money gift ideas!
Why Make A Money Cake?
1. Make a fun centerpiece for any party
2. Add an element of surprise to your party
3. Easily allow conversations around money to happen
4. Personalize the cake with a theme and decorations to fit the event
5. Create a fun and unique tradition for birthdays
Two Different Ways to make a money cake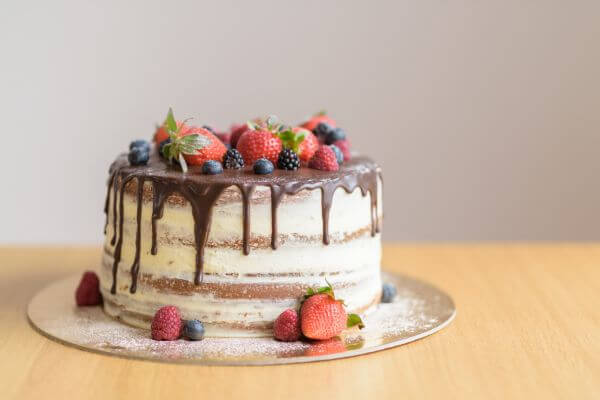 Money cakes are a fun and unique way to gift money for special occasions.
Here are a few different techniques to make a money cake:
Rolled-up bills: With this design, you are using dollar bills as decoration.
Real cake with a pull out kit: This would be a complete surprise as the money is hidden underneath the traditional edible cake.
Making a money cake is a fun and exciting way to gift money for special occasions.
You can create a unique and personalized money cake that will surely surprise and delight the recipient.
What materials do I need to make a money cake with rolled-up Dollar Bills?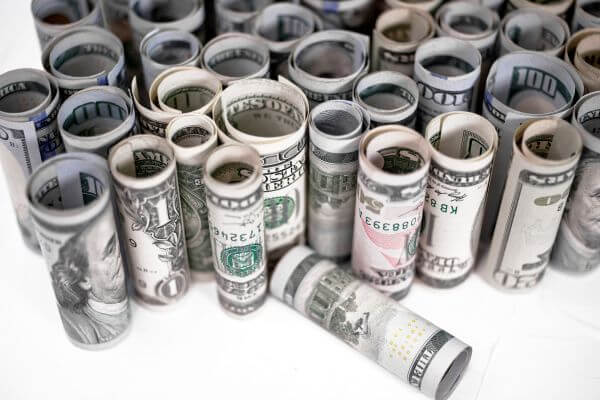 If you are looking to create a crafty masterpiece using dollar bills, this is exactly how to do it.
To make a Real money cake, you will need:
Crisp bills (use as many as you want, but 50 one-dollar bills are shown in the photo)
A pencil or dowel
Small clear hair rubber bands
Large rubber bands
Round Styrofoam discs or round cookie tins (2-3 of varying sizes)
Ribbon
Removable tape or glue dots
Glue gun or double-sided tape dots
Embellishments to decorate ribbon and top of cake
One round cake board or paper doily (optional)
To assemble the money cake, follow these steps:
Roll one dollar bill around the pencil or dowel and secure it with a small rubber band.
Place one large rubber band around each Styrofoam disc.
Tuck the rolled bills under the rubber bands in a standing position until the Styrofoam discs are completely covered.
Cover the large rubber bands with ribbon and secure dollar bills in place with removable glue dots or tape.
Embellish the cake using stickers or other decorative items.
Adhere the top layer of the cake to the bottom layer using a glue gun or double-sided tape.
Place the completed cake on a cake board and/or paper doily (optional).
Remember to have fun and be creative with your money cake!
Money Cake Assembly Tips:
Make sure you have a sturdy bottom to withhold the weight of the cake.
Use a sturdy and well-constructed cardboard tube for the money.
How to Make an Edible Money Cake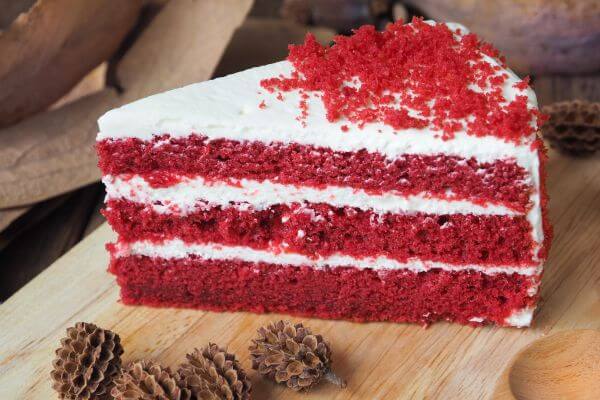 What better way to eat your cake than find money inside!?!? Well, this is exactly how to make a money cake.
To make an edible money cake, you will need a homemade or store-bought cake, a cardboard tube or prepaid money cake kit, dollar bills for money, ribbon or string, plastic wrap and/or aluminum foil.
Step #1 – Make a Cake or Buy a Cake
First, you need to decide if you want to bake a cake or buy a store-bought cake. This is 100% your decision. If you decide to bake a cake, our family LOVES this chocolate cake recipe.
For this type of money cake, you need a sturdy base and size. You need a wide cake (at least 9-inches) and tall (about 4 inches)
If you are planning on giving a small amount of money, then you can do a smaller cake. But, you need enough space to hide your cash.
Please note… do NOT bake the money inside the cake. You will insert the money after baking.
Step #2 – Prep the Money Roll
The easiest way is to buy a pre-made money kit to put the money inside. You can buy them here.
If you want to DIY your money roll, here are the instructions:
Start with a sturdy cardboard tube and cut a slit in the tube the same length as the bags.
Insert money into each vertical treat bag.
Tape the treat bags together to make a long strand.
Roll up the money starting from one end and place it inside the cardboard tube, gently pulling out a few inches of one bag and leaving the rest inside the tube.
Tie a ribbon or string to the end of the treat bag and attach it to a lollipop stick. This is what you will use to "pull the money" out.
Wrap the cardboard tube with plastic wrap leaving an opening for the money to come out. You may use aluminum foil for more stability.
Or buy a money pullout kit!
Step #3 – Assemble the Cake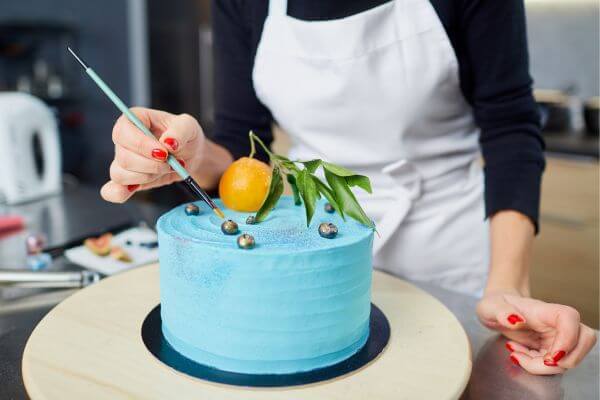 Wash your hands thoroughly before handling the cake. Additionally, make sure the cardboard tube and treat bags are also clean and food-safe.
First, you need to cut out the cake to insert your pre-made money kit or your DIY money roll.
Place the roll of money into the cardboard tube and gently pull the money through the tube.
Cover the top of the tube with cake/frosting scraps. Make sure to leave the string visible, so you can reveal the money when it's time to serve the cake.
You can always use the extra cake to make any of these leftover cake recipes.
Step #4 – Decorate the Money Cake
Now, it is time to add your own personal touch by decorating the cake with additional frosting, sprinkles, chocolate chips, ribbon, or other toppings.
You can also attach the money roll to a stick using a homemade or store-bought lollipop, making sure the stick is strong and long enough.
It is important to note that the money should be clean and the money roll clean because you want your cake to be safe for consumption.
Step # 5 – Surprise Time at the Party
Cutting into a money cake can be a surprising and exciting experience for any occasion.
As the cake is sliced into, the recipient will discover that there is actually money inside to pull out and enjoy. This unique and thoughtful gift is perfect for birthdays, weddings, graduations, or any other special event.
Is Making a Money Cake Hard?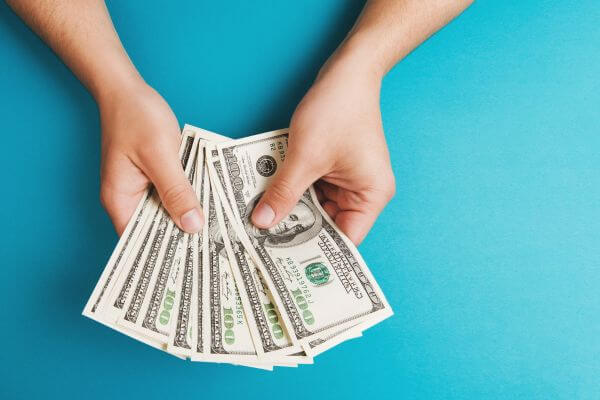 While it may seem complicated, making a money cake is not as difficult as it looks.
With time and effort, anyone can create this memorable surprise for their loved ones.
Simply follow the tutorial and tips provided above, and you'll be able to create your own DIY money cake that will be sure to impress.
If you want the easy button, click here to buy one today.
Buy Money Cake Ideas Near Me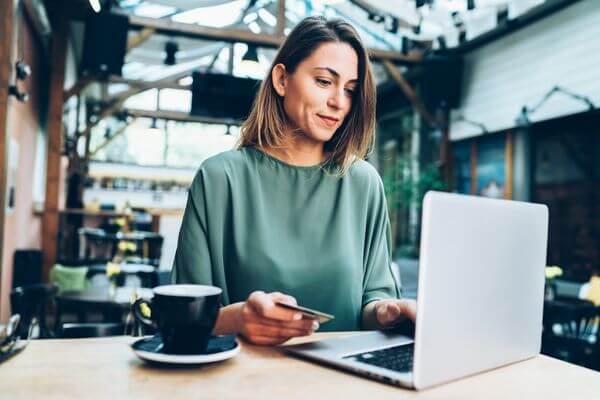 To find and buy money cake ideas near you, start by searching for cake decorators in your area.
Ask if they offer a surprise money pull out kit for their real cakes and if they can provide a quote.
More than likely, you will have to provide the money cake kit to the decorator to add to the cake before decorating.
Remember to give them enough time to create the cake and then enjoy a unique and memorable money cake for any special occasion.
Are there any websites that offer money cake kits?
Yes, there are several websites that offer money cake kits.
These kits provide all the necessary supplies and instructions to create a money cake, making the process easier and more convenient. They are especially useful for those who may not have the time or skills to create a money cake from scratch.
Additionally, some kits offer unique features such as surprise money pull-out kits or customizable cake toppers.
FAQ
Which Money Cake Ideas Are Your Favorites?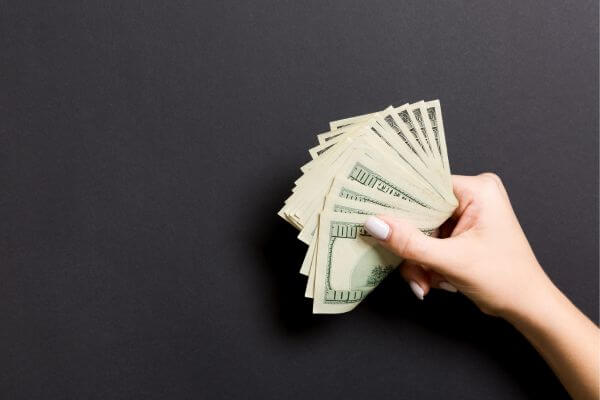 Money cakes are a fun and unique way to celebrate special occasions!
With a little creativity, you can make a money cake that is both fun and practical. Whether you use your own materials or buy a pre-made kit, you can create an impressive centerpiece that will be the talk of the party.
Learn how much to give for high school graduation before you start making your money cake!
Moreover, making a money cake allows you to incorporate the gift of money in a unique and surprising way, making it a perfect surprise for birthdays, weddings, graduations, or any special event.
Overall, making a money cake is a fun, creative, and cost-effective way to give a special gift.