How to Pay for College Without Loans and Student Debt
Inside: Are you looking for ways to pay for college without taking on debt? This guide will show you how to pay for college without loans using a variety of methods, including grants, scholarships, and ways to save money.
You are terrified of becoming saddled with student debt? And you are not alone.
According to the U.S. News and Report, students who graduated from public and nonprofit colleges in 2020 borrowed on average $29,719.
But there's hope: it is possible to graduate from college without loans or student debt.
Personally, I was able to graduate from undergraduate college without student loans, so I know it is possible.
Here are some tips on how to do it: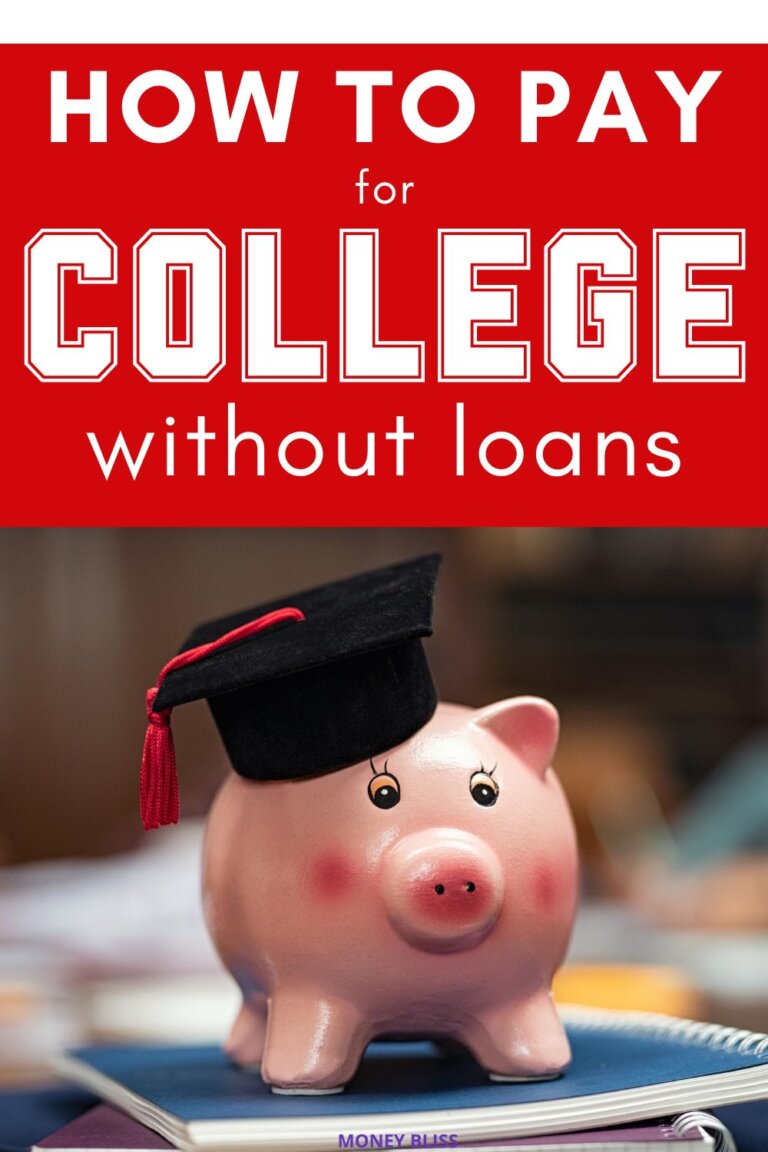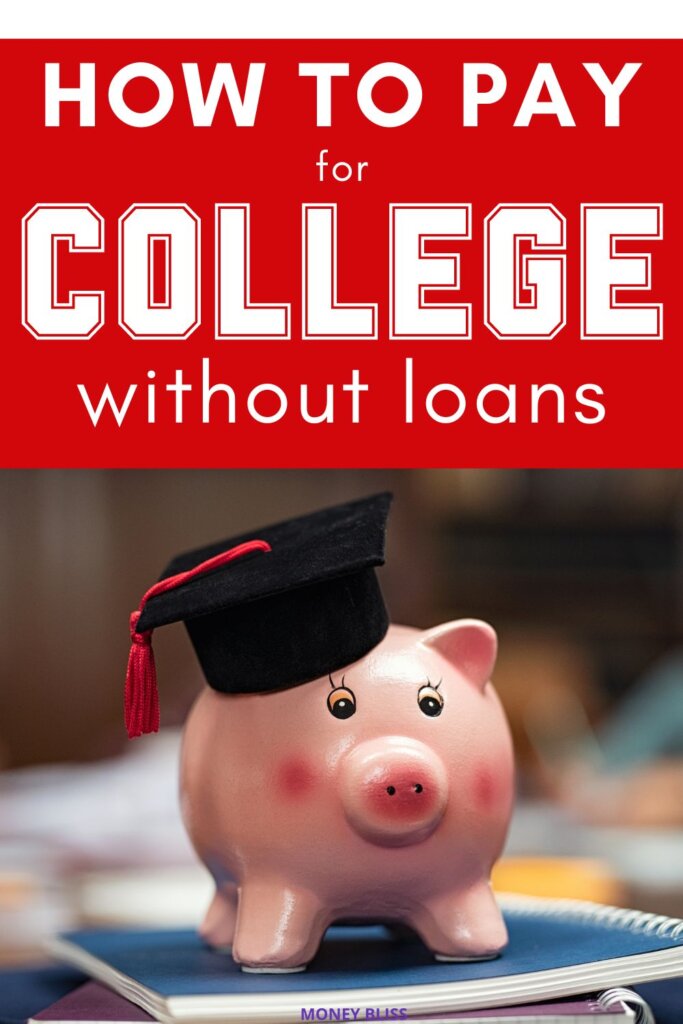 How can I pay for college if I have no money?
If you're looking to pay for college without taking out any student loan debt, it can be done with hard work and creativity.
There are many options available for those who need help paying for college. You can apply for financial aid, take out student loans, or look into scholarship opportunities.
However, we are going to focus on steps to take to help you pay for college without resorting to student loan debt. With hard work and dedication, you can achieve your educational goals without breaking the bank!
This post may contain affiliate links, which helps us to continue providing relevant content and we receive a small commission at no cost to you. As an Amazon Associate, I earn from qualifying purchases. Please read the full disclosure here.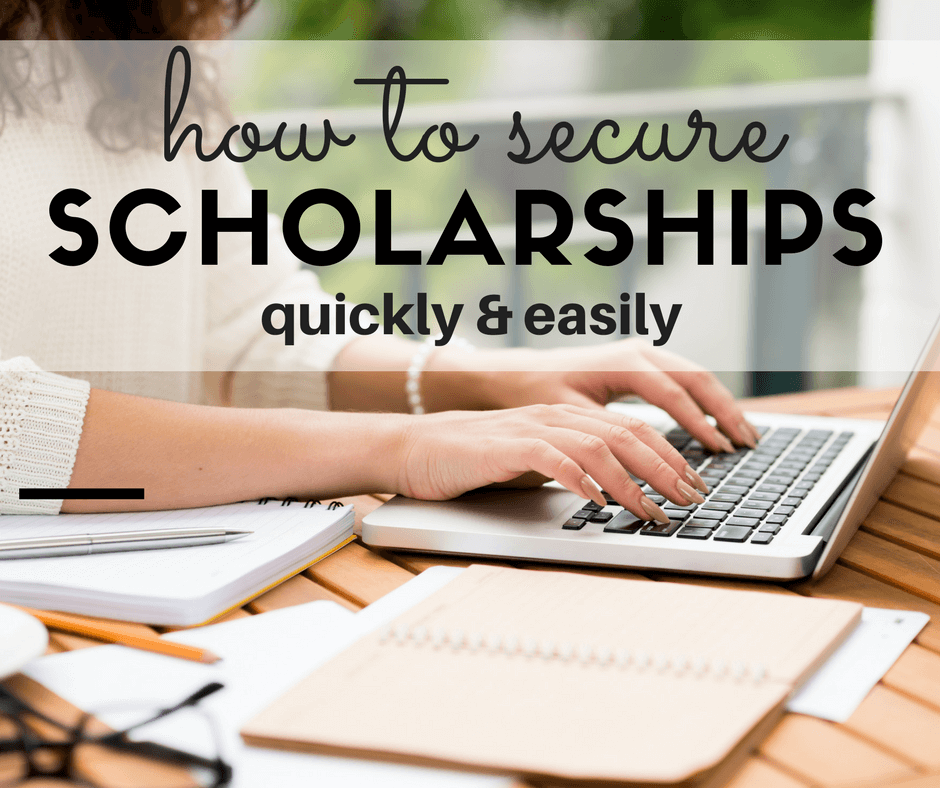 27 Different Ways on How to Pay for College Without Loans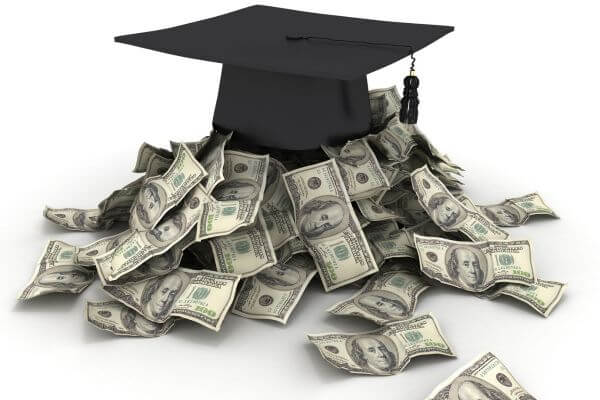 There are many ways to pay for college without resorting to loans.
We covered plenty of options that you can combine to get through college without student loans.
1. Grants
Grants are funds that do not need to be repaid and can be used to help pay for college without loans.
Typically, grants are awarded based on financial need or academic merit and can come from federal and state governments, colleges, universities, nonprofits, and other organizations.
Federal grants, such as the Federal Supplemental Educational Opportunity Grant (FSEOG) and Pell Grant, are awarded based on a student's family's financial ability.
Additionally, states may offer need-based grants, and colleges or universities may have their own scholarship and grant programs.
To apply for grants and receive the most funding, it is important to complete the Free Application for Federal Student Aid (FAFSA).
2. Scholarships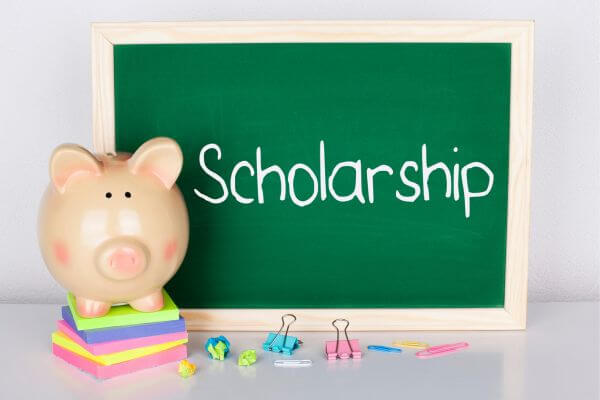 Scholarships are a great way to offset college costs without having to take out loans or repay funds.
There is a slew of scholarships available and plenty of money to help you pay for college.
By organizing your scholarship search and using available tools, you'll be able to get the financial help you need to attend college without loans.
The Scholarship System is great for helping you organize yourself to apply for a certain number of scholarships each week and make sure to keep that goal. Check out my The Scholarship System review.
3. Work-Study Programs
A work-study program is a type of financial aid that allows students to work part-time on or off-campus jobs related to their major while attending school.
Eligibility for the program is determined by financial need and students must submit a FAFSA in order to be considered.
The jobs pay at least the federal minimum wage and can help students cover some of their tuition and other college expenses. This is one way to get paid to go to school.
While a work-study job may not pay enough to fully cover expenses. However, every dollar helps and it can be a convenient way to combine work and schoolwork.
4. Take College Courses in High School
This is one aspect of paying for college that is highly overlooked.
Personally, I accumulated enough credits to start college almost as a sophomore.
You can get college credits in high school in one of two ways:
Maximize your high school classes by taking Advanced Placement (AP) courses. Then, your score on the AP test will determine the amount of college credit received.
Explore opportunities with local community colleges or universities to potentially earn college credits while still in high school through dual enrollment. This can help you fulfill the degree requirements needed to graduate and gain exposure to how college classes operate.
Just make sure to research the credit transfer policy for the college you want to attend before taking dual enrollment courses with the intention of transferring them and acceptance of AP credits.
5. Compare College Costs at Various Schools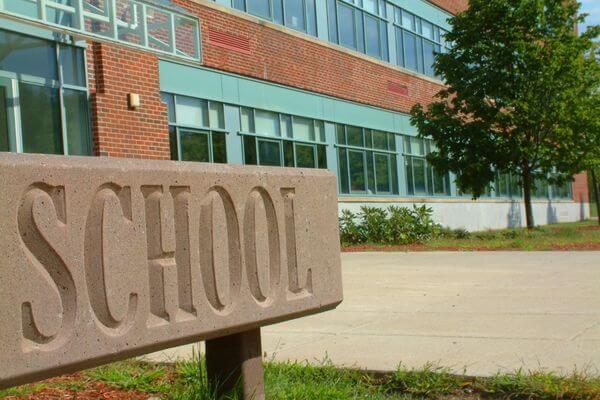 College costs refer to the total amount of money you will need to pay for your education, including tuition, fees, books, supplies, living expenses, and other miscellaneous costs.
The cost of college can vary greatly depending on the type of institution you choose, the location of the school, and the program you are enrolled in. The average cost of college in the U.S. is $35,551 per student per year, including tuition, books, supplies, and daily living expenses.
You can also research and compare colleges to find more affordable options or negotiate with the college for more financial aid.
6. Try to Get Accepted to a Lower-Priced College
If you're looking for a way to make college more affordable, one of the best strategies is to try and get accepted to a lower-priced college.
That right there will help you to pay for college without loans.
You may be eligible for grants or scholarships, but you need to do your research on schools.
If paying for college is too expensive, you may want to look for low-stress jobs that pay well without a degree.
7. Try to Get Accepted to a Higher-Priced University or Private College
Say what? This sounds a little backward.
However, many private colleges or higher-priced universities have large endowment funds that they must give away in scholarships.
Thus, you may be able to net a lower price with this additional financial aid offered at these schools.
Look for a school that is generous with financial aid. Use their net price calculator to estimate the amount you'll have to pay out of pocket or borrow.
If you can qualify to get into an elite Ivy League school, you might find that they charge absolutely no tuition. Consider these schools as they might offer you more financial aid.
Just make sure the financial aid is for all four years and not just the freshman year.
8. Start at Local Community College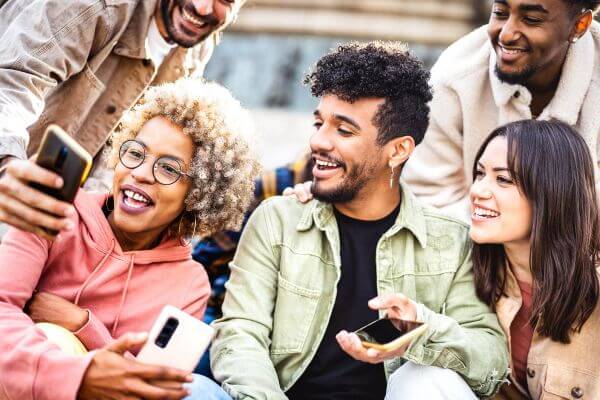 Beginning at a local community college can be a great way to pay for college without taking out loans.
Community colleges tend to have lower costs of attendance than universities, and many universities and colleges will accept credits from these institutions.
Additionally, you can save even more money by continuing to live at home for the duration of your studies.
Remember, take advantage of those tax-free shopping days for extra savings!
9. Consider a Trade School
Trade schools are another great option for those looking to save money and time on their college education.
Trade schools typically cost less and take less time than a traditional four-year college degree, providing students with certificates or degrees in areas such as electrical work, mechanics, plumbing, and home inspections.
Additionally, many trade schools offer bridge programs that allow students to further specialize their education and improve their career prospects.
10. Choose In-State Tuition
Attending a smaller, state-run school is a great way to save money on tuition when compared to large private or public universities. This can help you avoid taking out extra loans and save you thousands of dollars in tuition.
Not only do public-state schools cost less than private universities, but they may also offer lower tuition rates for in-state residents. Additionally, by going to school close to home, you can potentially save money on room and board and other expenses.
11. Check into In state Tuition Reciprocity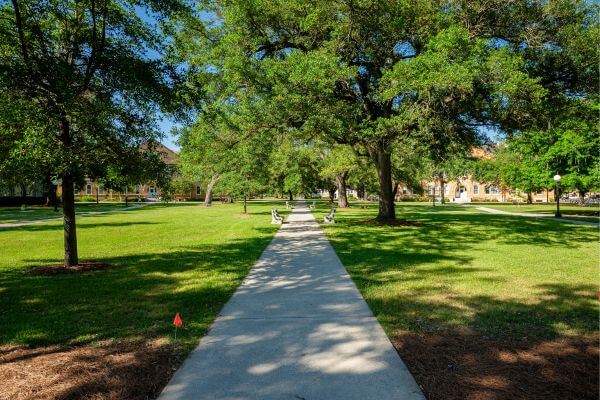 You might be pleasantly surprised that your dream school is part of a tuition reciprocity program.
Many states offer tuition-exchange programs that allow residents of other states to attend their state's universities without paying out-of-state tuition.
Check with your state or with universities you're interested in about available exchange programs and ask about how to sign up.
12. Consider Taking Classes Online
Taking classes online can be a great way to help pay for college without taking out loans.
By enrolling at an online college, you can save on accommodation costs, fees, and have more flexibility in the amount of time you can dedicate to a full-time or part-time job.
While taking classes online may not be beneficial for all students, it is something to consider.
13. Pay Cash
If you've been able to save up for college, you can use your cash to pay for some or even all of your college costs.
By paying cash, you are eliminating the need for student loans, which is a great way to start your life.
Possible ways to pay cash include:
Cash flow the cost of college
Contribute to a 529 plan, Coverdell account, or other educational savings accounts to help cover college costs.
Personal savings is how to avoid needing to obtain student loans.
If you receive any unexpected money, such as winning a contest or lottery money, settlement, or a bonus at work, you can put it towards your college expenses.
Going into college with some money in the bank is one of the best ways to avoid student loan debt. So, start saving for college as soon as you can!
14. Personal Savings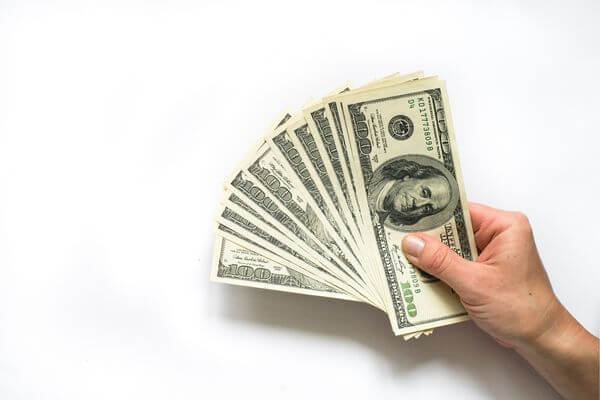 Save up as much money as you can. Even if you don't have much, setting aside a portion of your income each month can help you build up a fund to help pay for college.
Here are some fun possible methods to use personal savings be used to pay for college without loans.
Start by setting aside the savings you feel comfortable with. Make sure that you're not depleting your finances and hurting your financial security.
Create a budget and set aside a certain percentage of your income each pay period to help increase your college savings. This will mean less money you'll need to borrow later.
Get creative with your savings. You can use cash-back credit cards for everyday purchases, pay off your balance in full, and use any cash you earn to put toward college.
Ask for cash gifts for birthdays, holidays, and graduations, to be used for college or as a contribution to a 529 plan.
In fact, you should learn how much money should I have saved by 25.
15. College Savings Accounts or 529 Plans
College savings accounts or 529 plans are tax-advantaged investment accounts designed to help families save for college or other higher education expenses. The plans are administered either by a state or an educational institution.
Parents and students can plan for college in advance by setting up a 529 college savings plan, which offers tax advantages and allows the money to compound over time.
Additionally, some states offer tax credits for contributions to 529 plans.
16. Working While in School
Working while in school can be a great way to help pay for college tuition.
You can work through a work-study program, part-time job, or find an internship to build career experience and potentially one's professional network.
Furthermore, it has been found that students who work part-time (less than 20 hours a week) often have better grades than those who do not.
Therefore, taking on a part-time job while in school can reduce the need to borrow money and enable students to pay for college tuition and other necessary expenses.
17. Employer Reimbursement Programs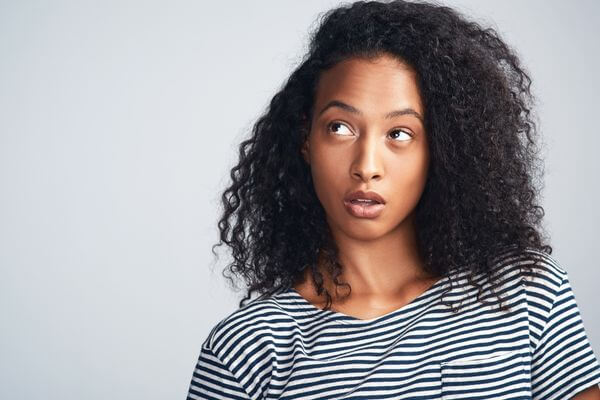 If you plan on working then look for employers that offer tuition reimbursement programs. These are great ways to get financial assistance with college costs as the employer offers tuition reimbursement tax-free.
Typically, companies offer tuition assistance as part of their employee benefits packages, requiring their employees to remain with the company for a certain period after graduating.
These programs are offered by certain employers to students who commit to working with them after graduation. The degree must usually provide knowledge that will benefit the company.
18. Consider Off-Campus Housing
Off-campus housing is usually cheaper than living in a dorm, and it can be a great way to save money while attending college.
Renting an apartment with roommates can be significantly cheaper than paying for expensive dorm rooms. But be sure to research ahead of time to determine how much dorm living costs are compared to rentals in the area.
Apartments and homes near campus usually sign leases quickly, so start your search several months in advance.
Don't forget to factor in moving and furnishing expenses, and be sure to pay your deposit and first month's rent when signing your lease.
Although it may be less convenient, living off-campus can help you save significantly on living costs and more money can go toward tuition.
19. Consider Living at Home or With Another Relative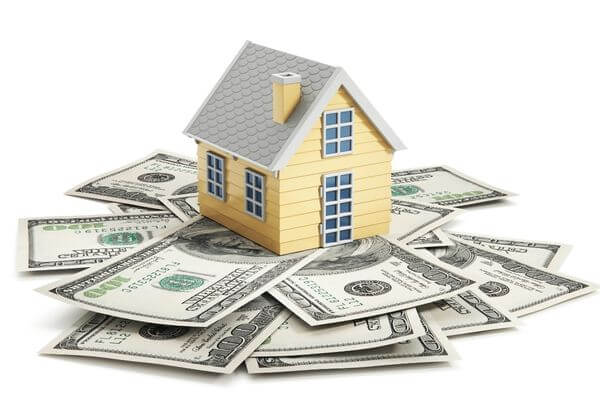 It is no secret that college is expensive, and living on campus is often the highest expense.
To save a bundle, consider living at home or with another relative.
This temporary season of necessary sacrifice could be the key to debt-free living, and it will help you get through anything.
If living at home is not an option, investigate the cost of rentals in the area compared to dorm living.
You may have to move out at 18. Find out if $5000 enough to move out.
20. Enlist in the Military
Enlisting in the military can be an invaluable way to pay for college.
It provides active-duty military members, National Guard members, and Reservists with assistance to cover the cost of their college tuition. The post 9/11 GI Bill also covers tuition, offers a housing stipend, and up to $1,000 per year for books and supplies to those who have served at least 90 days of active duty since September 11, 2001.
However, enlisting in the military is a serious commitment.
You'll be expected to serve for a specific length of time, usually four years, and you'll have limited control over where you're stationed. You'll also be required to undergo basic training, which will teach you how to defend yourself and your country.
21. Max Your Full-Time Credit Load
Maxing out your full-time credit load can be a great way to help pay for college and save you money in the long run.
By taking 18 credit hours a semester, you are paying the same as you would at 12 credit hours. Then, you are able to complete your degree faster; thus saving on another semester of tuition.
Additionally, find courses that fulfill multiple requirements, allowing you to complete your program more quickly and effectively.
On the other hand, it's important to be realistic about your time and ability to perform well in so many classes.
22. Start a Side Hustle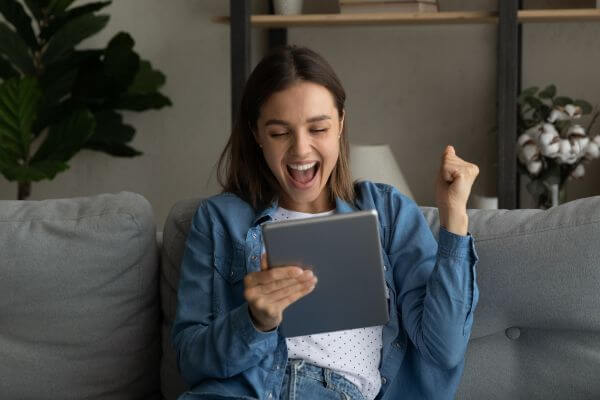 Starting a side hustle can help you pay for college without loans by providing a steady source of income. Thus, allowing you to put available money towards tuition, books, or living expenses.
Side hustles can give students the discipline to better manage their time and finances, and can also provide skills and experience that might help when they graduate.
Here are the best side hustles for college students.
While a side hustle may not be enough to completely cover college expenses, it can certainly reduce the amount of loans needed.
In fact, learning how to make money online for beginners is a hot topic.
23. Learn How to Make Money with Stocks
Making money with stocks can be a great way to help pay for college.
This passive income through investing can be done while you are taking college classes.
Learn how fast can you make money in stocks.
However, to note, I would not recommend opening up an account and trading on a tip from a friend. Just like with college, you need to get a proper education on how to invest in stocks to make the money that you would need to pay for college.
24. Get Help from Family and Friends
Family and friends can be great sources of support when it comes to financing your education.
Ask family and friends for contributions to your college degree. Explain what you're studying in school and how important your degree is to you.
Consider asking a family member to loan you money to cover college expenses and arrange to pay them back when you graduate. Make sure you have detailed documentation of your agreement and be sure to thank them for their contribution.
Consider crowdfunding for college money. Create an account on a crowdfunding website, such as GoFundMe, and market your campaign as much as possible to reach your goal. Make sure you set a realistic goal so you can easily achieve it.
No matter which route you choose, college is an investment, and having a financial plan in place will help you achieve your education goals.
25. Apply for FAFSA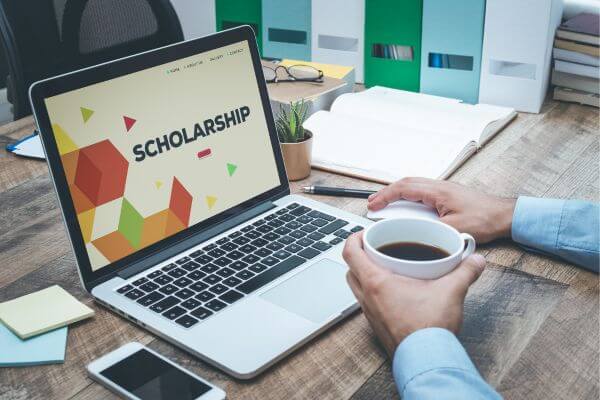 Completing the Free Application for Federal Student Aid (FAFSA) is the bare minimum every student should do to minimize the amount of loans they will have to take out to pay for college.
Filling out the FAFSA is the only way to access federal student loans, grants and work-study programs, and many states also require the FAFSA to be submitted in order to receive their own grants and scholarships.
Applying for the FAFSA is available starting October 1st the year before enrolling in college and it's important to apply early as many schools that use the FAFSA for their own internal awards may have a limited number of scholarship slots.
26. Make Use of Tax Benefits
With careful tax planning and utilizing the right tax credits and savings plans, students can save a lot of money and make college more affordable.
Tax benefits for college can be a great way to save money and make college more affordable. There are a few different types of tax benefits that students or their families can take advantage of.
For example, setting up a 529 college savings plan can provide learners with tax benefits for their education expenses.
The American Opportunity Tax Credit can help reduce your tax bill by up to $2,500 if you paid that amount in qualified educational expenses, such as tuition, fees, books, and supplies.
The Lifetime Learning Credit offers a credit of $2,000 on the first $10,000 spent on qualifying expenses. Additionally, you may be able to deduct student loan interest from your taxable income.
You can find a local consultant that focuses on this type of work to improve your FASFA application to get the most money available.
27. Start Planning Early
Parents and students can and should begin college planning before and during high school.
Many students are deciding to go to college without taking out loans. College can be expensive, but there are many ways to pay for it without borrowing money.
These tips for independent college students are extremely helpful in navigating higher education.
There are many ways to pay for college without loans, and the best way to find out is to start planning early.
How can I pay for college without parent loans?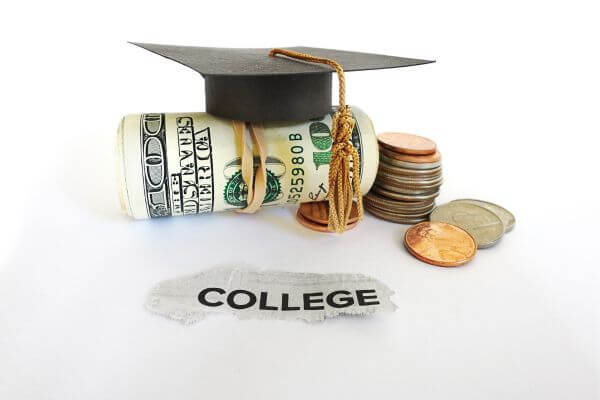 There are a few ways to pay for college without parental loans.
You can look into grants and scholarships, which do not have to be paid back. You could also get a part-time or full-time job to help cover the costs.
One of the best ways to pay for college without loans is to minimize your college costs. Look for colleges with low tuition rates and explore ways to save money on housing.
Learn exactly how to pay for college without parents.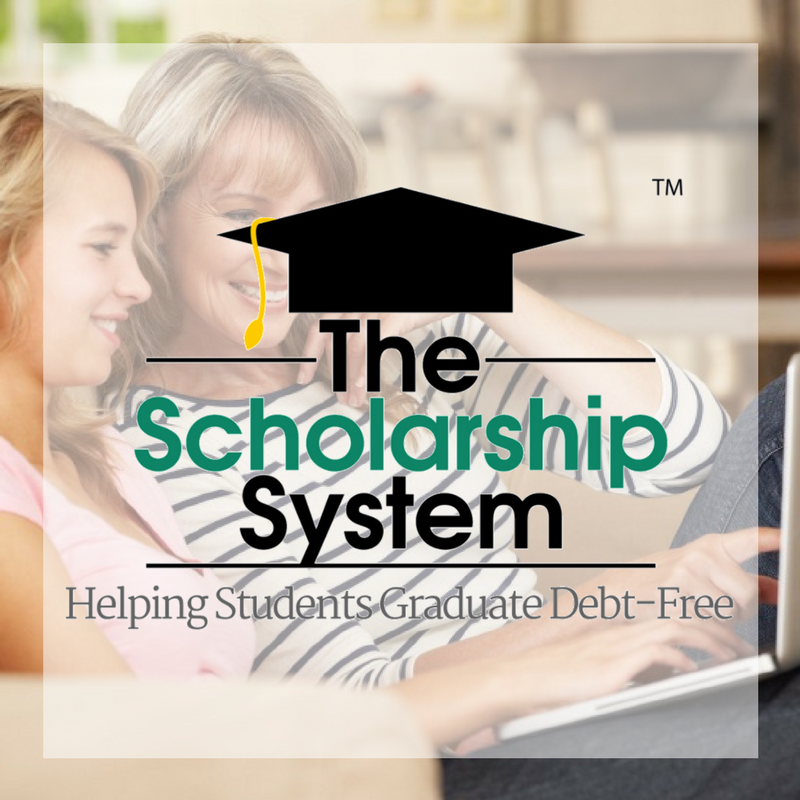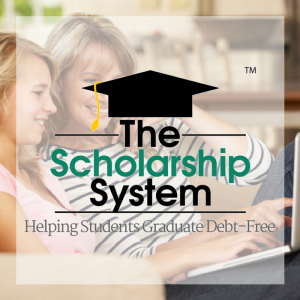 FAQ
This is How to Graduate Debt Free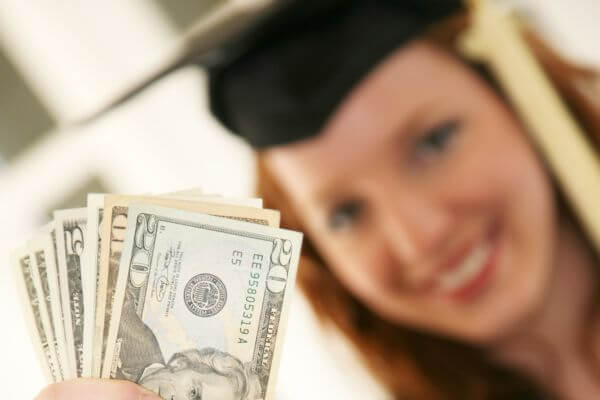 Graduating from college without taking out any loans can seem impossible, but it is possible with the right approach and preparation.
However, we covered a number of strategies that can help you get through college without taking on any debt.
You must apply for scholarships, grants, and work-study programs.
These are great ways to get some financial aid without having to take out any loans.
Make sure to choose a school that you can afford, but one that also has a strong program for your area of interest. Evaluate the value you are getting from each institution and make a smart decision.
By properly preparing, applying for scholarships and grants, attending a public university, and considering alternate paths, you can get through college without taking on any debt.
Finally, if college isn't a requirement for the job you want, consider skipping college altogether. There are many career paths that don't require a college degree, so make sure to research your options.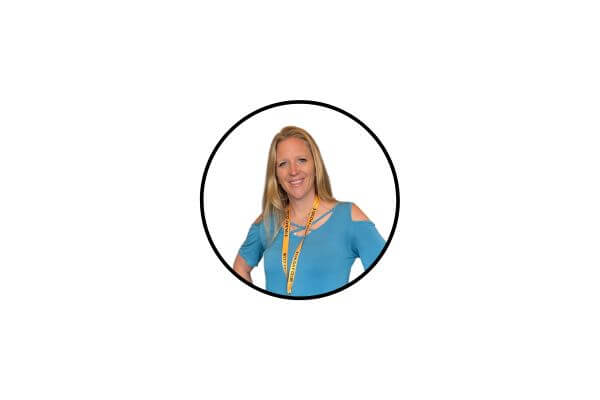 Did the post resonate with you?
More importantly, did I answer the questions you have about this topic? Let me know in the comments if I can help in some other way!
Your comments are not just welcomed; they're an integral part of our community. Let's continue the conversation and explore how these ideas align with your journey towards Money Bliss.