45+ Fun Small Birthday Gift Ideas Under $25
Inside: Looking for birthday gifts under $25? You've come to the right place. This guide includes 45+ fun and unique gift ideas, all of which you can afford.
It's your best friend's birthday and you want to get something special, but you don't want to spend a lot of money.
What do you do?
Easy! You can find plenty of fun small birthday gift ideas under $25 that will produce a smile without breaking the bank.
So take a look and get inspired!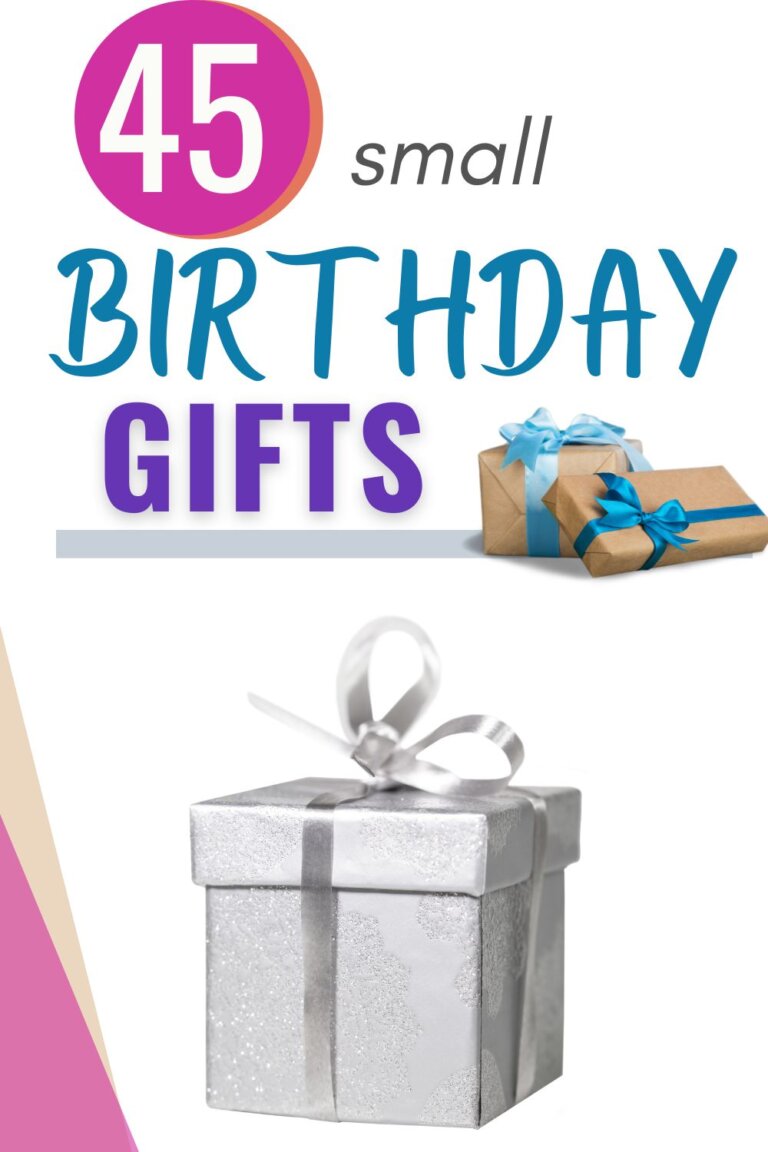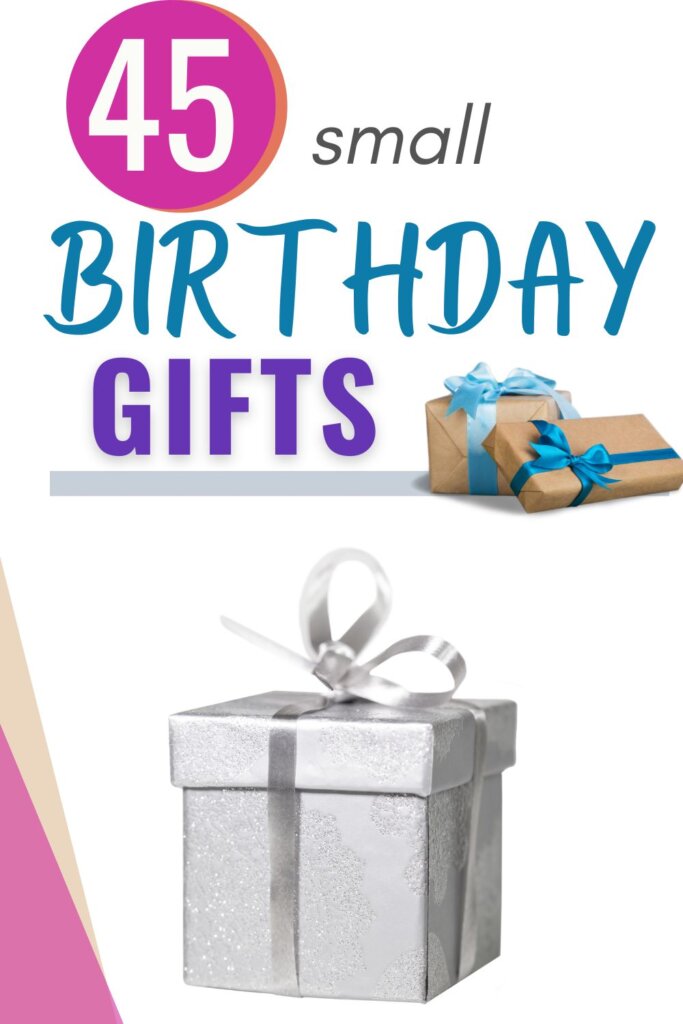 What are nice small gifts?
Small gifts, often touted as tokens of thoughtfulness, can create a significant impact on the receiver's heart. They are ideal for anyone, serving as a charming expression of affection that is both practical and symbolic.
Exchanging these gifts adds soulful dimensions to relationships, etching unforgettable impressions out of seemingly ordinary moments.
Following are the characteristics that transform a simple present into a nice small gift:
Personalization: Small gifts tailored to the recipient's personality or interests, such as a customized keychain or a personalized leather journal, bear the mark of the extra effort you've put into the gift selection. This personalized touch elevates the charm of the present, making it uniquely theirs.
Practicality: A gift that your loved one can use in their day-to-day life, such as personalized phone cases, scented candles, or a trendy tote bag, weighs more than a plainly decorative item. Such practical tokens don't just end up sitting on the shelf but become a constant part of their routine, reminding them of you.
Qualities to consider as you are shopping for gifts.
Why Small Gifts Matter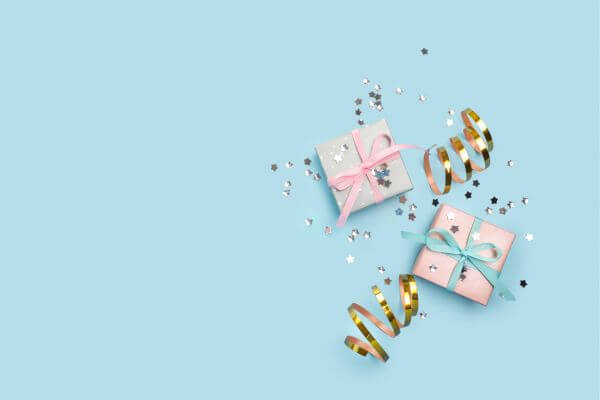 Small gifts are potent emblems of thoughtfulness, showcasing the heartfelt connection between the giver and the recipient.
Perfect for every occasion, they can brighten up a friend's day, offer comfort during tough times, or simply serve as a token of appreciation.
Offering appealing features such as variety, personalization, and practicality, small gifts are perfect to show that the deepest affection does not always need grand gestures.
You want to be spoiled with small gift ideas, too!
This post may contain affiliate links, which helps us to continue providing relevant content and we receive a small commission at no cost to you. As an Amazon Associate, I earn from qualifying purchases. Please read the full disclosure here.
What are simple gifts to give?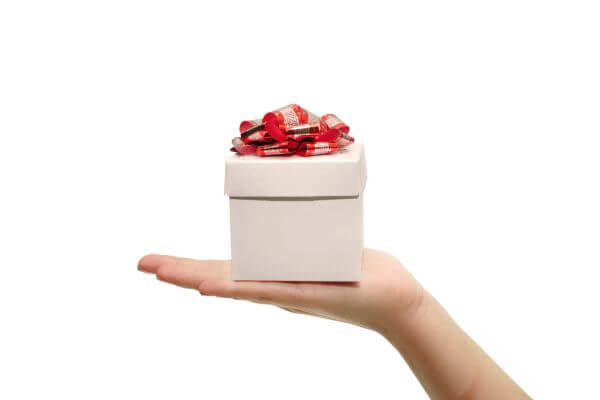 Simple gifts to give require thought, care, and creativity rather than a significant financial outlay.
These could range from personalized items, small tokens of kindness, or items that express your gratitude or sympathy towards the individual.
When given with a heartfelt note, even the smallest gift can be meaningful and memorable.
Fun Small Birthday Gift Ideas Under $25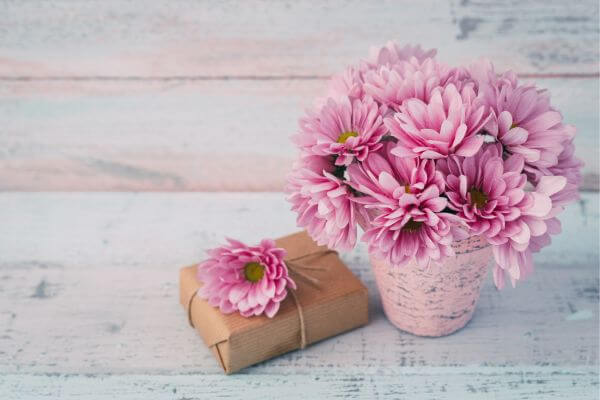 If you're looking for fun small birthday gift ideas under $25, look no further!
You know that finding inexpensive gifts for the woman who has everything can be a challenge.
This list has over 40 great ideas that will make anyone's day.
1. Zen Garden
Ideally suited for those keen on mindfulness practices, this gift offers relaxation and mental tranquility. It provides an uncomplicated way to journey into meditation, making it perfect for beginners and seasoned practitioners alike.
The compact design makes it an ideal stress-relief toy for workplaces or home offices, providing a momentary escape during work breaks.
The act of zen gardening serves as an excellent meditation tool, binding mental focus to the slow, deliberate movements – a principle core to Zen philosophy and meditation.
2. Snuggly soft blanket
Ideal for anyone seeking solace from stress or simply desiring a warm embrace, this blanket is the embodiment of physical tranquility.
Think of giving a blanket like wrapping your friend in a nice big hug!
The blanket boasts a chic and balanced design adding a dose of style to your room decor.
3. Tote Bag
A tote bag makes for an ideal gift, considering its practicality and versatility. It can fit a myriad of items making it suitable for people who need to carry a lot of things.
An individual can choose to carry the tote bag in multiple ways, either by hand or slung over the shoulder, adding to its versatility.
Personalization adds a touch of uniqueness to the tote bag, making it an even more appealing gift. You can customize the tote bag with the recipient's favorite photo or monogram.
Environmentally conscious buyers would appreciate a tote bag as it can be used as a shopping bag, reducing dependence on disposable plastic bags.
4. Succulents
One cannot deny the charm of succulents, the low-maintenance and aesthetically pleasing houseplants that have garnered a vast following.
Though simple in their upkeep, the appeal they add to any setting is undeniable.
Succulents are known as "gateway plants" because they require minimal maintenance. Their ability to thrive with minimal water and in various light conditions makes them suitable even for individuals who may not have a 'green thumb'.
The compact size of succulents makes them a perfect fit for small spaces. They could be added to a work desk, a window sill, or as a centerpiece on a dining table.
Remember, giving someone a succulent is more than just a gift – it's a door to a greener lifestyle, a lesson in patient cultivation, and a touch of natural beauty that they can cherish for years to come.
5. Personalized Tumbler
Buying a blank coffee mug provides you with a unique opportunity to personalize a gift for yourself or someone special, not only making the gift functional but also embedding it with fond memories.
Since creativity breeds uniqueness, using the Makerspace at your local library to etch a design offers endless possibilities. This is what one of my friends did for the above-pictured tumbler (one of my treasured gifts!!).
My friend told me if you are unsure about how to use the equipment or need assistance with your etching process, the helpful staff at the library's Makerspace would be more than willing to assist.
This will be a well-loved gift for sure.
6. Gift Card to Spend with Lunch Together
Ideal for anyone from close relatives to coworkers, this gift provides not just a means to a delectable meal but also a promise of good company and shared experiences.
This gift is particularly suitable for individuals you truly cherish and wish to spend quality time with and normally have to carve out time to see each other.
Plus it represents a commitment to spend time with the recipient, thus deepening the bond between the giver and the receiver. gift
A Visa Gift card is always a great choice!
7. Journal
A journal, modestly priced under $25, makes an exceptional birthday present. It doesn't only offer a functional tool for jotting down thoughts, ideas, or experiences, but also doubles as an emotional outlet for anyone, from the introspective thinker, the diligent worker, to the adventurous traveler.
The gift of a journal is demonstrative of your investment in the recipient's creative expression, self-care, and life journey.
It's easy to customize a journal, not only on the cover but also within its pages. Personal touches, such as pre-inscribed messages, make it much more than a typical gift.
Even money gift ideas for them to purchase their own journal are extremely thoughtful.
8. Your Favorite Book
Giving your favorite book as a birthday gift is an exceptionally thoughtful gesture. It not only demonstrates your concern and love for the person but also offers them a glimpse into your world.
Another exciting idea is sending them one of the top bestsellers or one of these life changing books. This not only gives them a popular book to enjoy but also provides a great opportunity for both of you to read it together and engage in insightful discussions.
Also, for those friends who are avid readers and frequently travel, giving them a Kindle Unlimited subscription could make the perfect gift. This will enable them to enjoy their favorite books anywhere they go.
9. Wood signs with Their Favorite Quote
Embrace the charm of wood signs enhanced with your favorite quotes and designed specifically for your special ones. Especially when they love an inspiring or humorous quote, these unique wood signs have just hit the right chord.
The wide range of customization options enables the personalization of quotes, letting you deeply connect with the receiver through your unique gift.
You can even use these millionaire quotes as ideas to get you started.
10. Matching T-shirts
Look no further than matching T-shirts—a fan-favorite that's not only affordable but also equally symbolic. With a price tag under $25, these shirts are an incredible way to convey your closeness to a friend.
It's time to wear your friendship on your sleeve—or rather, on your chest!
Thankfully, you can find thousands of options to choose from.
11. External Charger
An external charger is a fantastic gift for someone who frequently borrows yours. With their own external charger, they will always have a backup power source for their devices.
It's a gift that is both useful and thoughtful. It sends the message that you're thinking about their needs and want to help them stay connected.
This gift is especially valuable for friends who are often on the go, traveling, or participating in activities where access to a power outlet might be limited. Statistically, average smartphone users check their phones 144 times a day, which clearly indicates high power usage (source).
There are even external chargers available that are eco-friendly, powered by solar energy.
12. Bath Bomb Kit
Elevate their bathing experience with the captivating Bath Bomb Kit, designed to turn the traditional soak into a vibrant, fun-filled spa routine.
This deluxe set is an ideal gift for all ages, especially for someone who loves unwinding in a fragrant bath after a long, busy day.
If you aim to give a unique present that intertwines fun and relaxation, this Bath Bomb Kit is a perfect choice.
This is one of the popular cheap Christmas gifts.
13. Apple AirTags
Apple AirTags is a breakthrough in finding misplaced items conveniently and quickly. These slick, compact devices, retailing at less than $30, are a godsend for those perpetually finding themselves wondering where they left their keys or backpacks.
They hold appeal to anyone susceptible to the odd memory lapse, or indeed individuals simply looking for a smart and efficient way to locate their belongings.
Personally, we found them to be a great addition to our luggage when traveling. Also, I like these AirTag holders.
While the price tag for one is over the price range, you can pick up a 4 pack which is cheaper per unit and under $25 each.
14. Planner
Planners make for a wonderful birthday gift that's both enjoyable and practically useful without breaking the bank.
Ideal for students juggling assignments, professionals keeping up with work schedules, or even busy individuals managing their personal life, a planner brings function and style.
At its heart, a planner is a highly customizable tool for organizing one's life, all while maintaining affordability beneath the $25 mark.
I mean there has to be another planner lover out there who wants to share the favorite, right? I'm not alone in the planning world.
Also, you can check out this digital planner as well.
15. Stress Balls
Stress balls have increasingly become a popular and thoughtful gift item, and they make an ideal birthday gift for various reasons.
These simple yet effective tools are designed to help manage stress, which is something everyone experiences in various amounts. Having a stress ball to squish and squeal can provide an immediate source of relief. I promise!
Also, regular use of stress balls has been linked to several physiological benefits, such as increasing blood circulation, reducing muscle tension, and supporting recovery from carpal tunnel syndrome.
Stress balls come in all shapes, sizes, and colors. Plus you can include inspiring quotes, or even a photo printed on the ball, the possibilities are endless.
16. Candies
Candies infuse sweetness and joy in celebrations of all kinds, but they are particularly fitting for birthday celebrations.
When it comes to picking an affordable birthday gift under $25, candies top the list for good reason. With a burst of tastes and hues, they make the festivities more vibrant and fun.
As a proven delight for all ages, candies cast a spell of nostalgia, bringing back the joy and simplicity of childhood.
17. Backwards Coloring Page
Giving a backwards coloring page as a gift is an innovative and entertaining idea perfect for individuals who love engaging in creative activities.
Backwards coloring pages offer a refreshing twist on traditional coloring books. These pages are designed in a backward manner, meaning the colors are printed on, and the lines are left white. This inversion of what we typically expect from a coloring book page provides an enjoyable challenge and an opportunity to think creatively.
They offer a stress-relieving activity. Just like everyday coloring books and pages, backward coloring pages can help reduce anxiety and promote mindfulness. It is a form of art therapy where one can concentrate on something rhythmic and creative, pushing aside the intrusion of stressful thoughts.
Plus it's a fantastic exercise for the brain. This gift could be a great way for people to enhance their cognitive function as they need focus, precision, and imagination to color in the reverse.
I can attest, whether it's for a birthday, Christmas, or just a surprise gift, a backward coloring page can serve as an attractive, unusual, and highly enjoyable present.
18. Luggage Scale for Travelers