35 Life-Changing Books That Will Change The Way You Think And Feel
Inside: If you're looking for a book that will change your life, look no further. This list includes life changing books that will help you think and feel differently. By implementing the advice, you'll be on your way to success.
Books have the incredible power to impact and transform our perspective. Delve into a thoughtfully curated list of life-changing books that have turned the lives of many around.
As the famous writer G.K. Chesterton once said, "Literature is a luxury; fiction is a necessity."
Investing your quality time in reading these enlightening books will open new realms of understanding and insight. They possess the potential to sow the seeds of profound change, helping you navigate through life's crossroads with newfound wisdom and a reinvigorated sense of purpose.
Remember, each book you read contributes significantly to your journey of transformation. It's time to read, learn, and grow.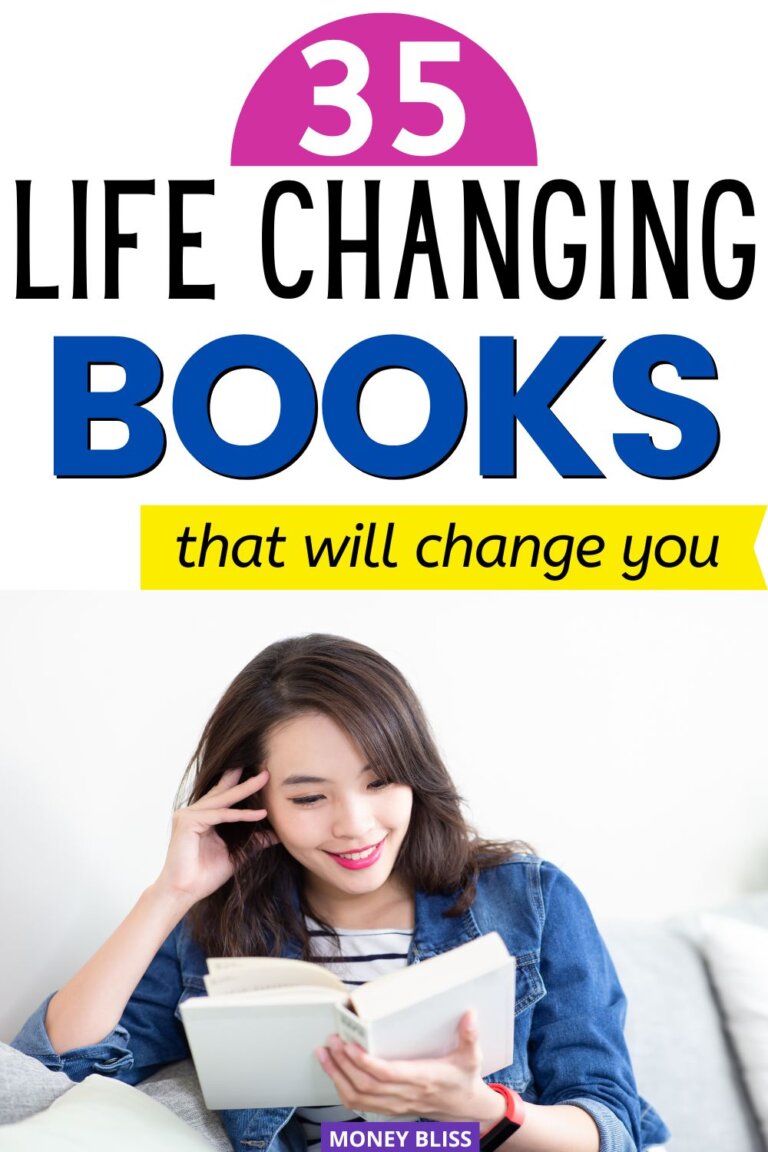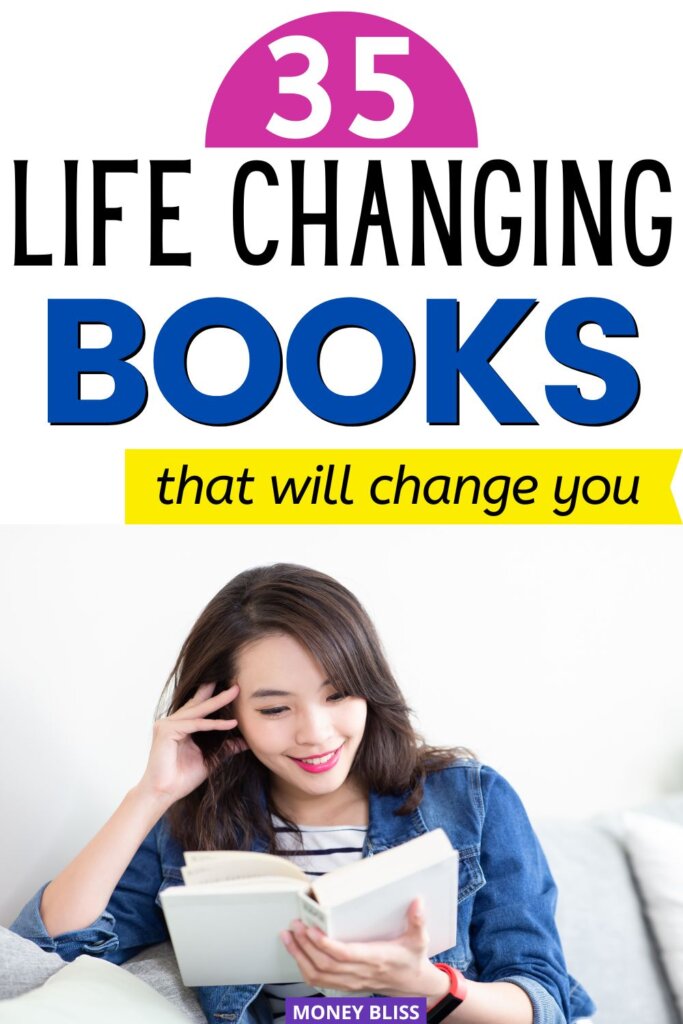 What Makes a Book Life-Changing?
A book becomes life-changing when it presents unique ideas and perspectives that challenge your preconceptions, provides a high revelation rate keeping you gripped, and delivers actionable advice.
To quote George R.R. Martin, "A reader lives a thousand lives before he dies. The man who never reads lives only one."
Reading life-changing books can broaden your view of things, allowing for new understandings and perspectives that can potentially alter your worldviews and decisions.
These books can equip you with pivotal life skills and catapult your personal growth.
The takeaway is simple: Choose a life-changing book, invest your time in reading it, and let it guide your path forward.
How are books life changing?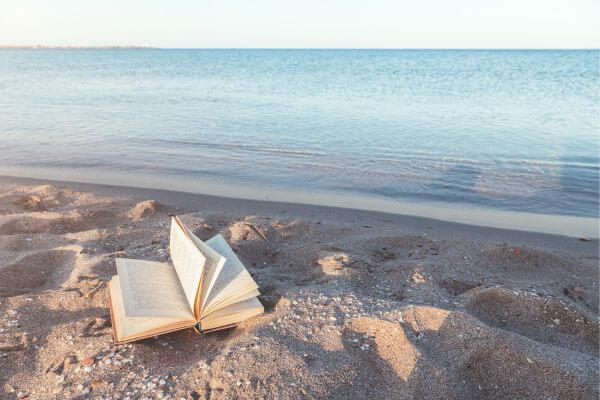 Transport yourself to new worlds and delve deep into rich insights you never imagined, with books that have the power to transform your life.
Immerse yourself in these unique writings that challenge the norm, bring fresh perspectives, reveal high-value insights, and provide actionable advice.
Through these books, experience countless lives, numerous perspectives, and countless learnings that could be the keys to the doors of your self-improvement journey.
So, pick one up today and let yourself be transformed!
This post may contain affiliate links, which helps us to continue providing relevant content and we receive a small commission at no cost to you. As an Amazon Associate, I earn from qualifying purchases. Please read the full disclosure here.
Which book has changed your life?
Atomic Habits by James Clear introduced me to the premise that small, incremental changes can drastically influence our lives over time.
The book emphasizes that it's not about making a single big change but about making minor adjustments in our daily lives.
One of the things about Atomic Habits that really resonated with me was the idea of putting systems ahead of goals.
This was quite a shift from my previous approach, which was heavily goal-oriented. Instead of setting ambitious targets and hoping to achieve them, I now focus more on developing the processes that will lead to these outcomes, which has helped me make $1000 a day.
The author reshaped my understanding of habit formation by offering science-backed strategies for replacing detrimental practices with beneficial ones. His methodical approach made me realize that I can also decode my habits and successfully modify them.
In addition, this book taught me the value of breaking down my objectives into small, achievable tasks. By acknowledging and celebrating even the smallest of victories, I found that I could build momentum and maintain motivation.
There is good reason this book has been on the New York Times Best Seller list for over 3 years now!
What To Expect From Life Changing Books –
* You can glean wisdom from successful people or experts in a field.
* You tend to develop a reading habit, which is a key factor among successful people.
* These books can guide you on how to improve aspects of your life.
* The revelations and strategic advice within the volumes can spark a revolution in your thoughts and actions.
* Books serve as objects of guidance and mentorship, aiding personal transformation.
Best Life Changing Books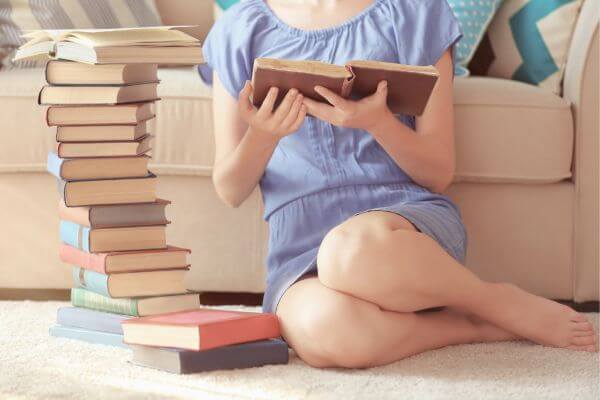 Life-changing books have the power to revolutionize your perspective, enlighten your mind, and inspire significant personal growth.
However, the best life-changing books can vary extensively for everyone due to an array of factors.
Firstly, the impact of a book greatly depends on individuals' unique experiences, worldviews, and current life circumstances. This is because one person might resonate with concepts another person sounds alien.
Secondly, the timing in a person's life when they read the book can also significantly influence its impact; the right book at the right time can propel monumental changes.
Lastly, personal preferences such as preferred themes, writing styles, and author's tone also play a role in determining which book may ignite transformation.
Consequently, a book that may be transformative to one may not strike the same chord with another, making the best life-changing books different for everyone.
In the lists below you will find a curated list from many views to help you find the best life changing book for you. You may want to download a printable reading journal to track your progress!
Embrace the opportunity to explore these life-altering narratives and let them inspire your journey of personal evolution.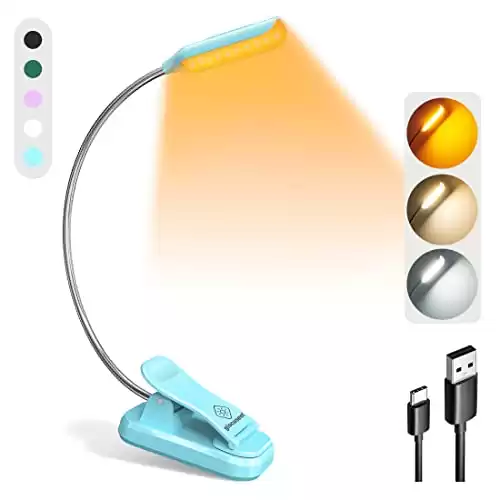 Book Light for Reading in Bed
The Glocusent Willow Book Light is specially designed for bright & even illumination with 10 scientifically placed LEDs.
Choose from 3 colors that allow you to set the perfect light for blissful night readings.
Levanta link: https://lvnta.com/lv_3jK2R6ev1xDCjtPFji?url=https%3A%2F%2Famazon.com%2Fdp%2FB09MHBYP52
Buy Now on Amazon
Life Changing Books for Success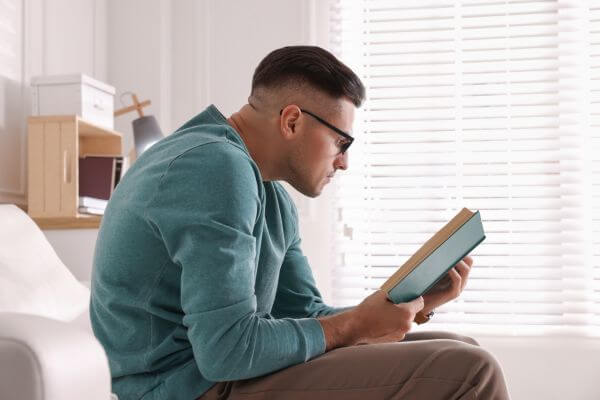 Immerse yourself in the powerful world of life-changing books focused on the theme of success.
As per numerous studies, successful individuals credit their accomplishments to the invaluable wisdom gained from such books.
In this section, we've curated a selection of influential novels that outline the key to success, designed to help you prioritize, maximize time, and elevate both your personal and professional life.
1. Make Your Bed: Little Things That Can Change Your Life…And Maybe the World by Admiral William H. McRaven
This book by Admiral William H. McRaven, Make Your Bed, introduces the powerful impact of accomplishing small tasks through disciplined routines.
The book encourages starting each day with a simple action, such as "if you make your bed every morning you will have accomplished the first task of the day," setting a tone for success, discipline, and achievement.
This influential read is best for individuals fighting to improve self-discipline and for anyone looking for manageable ways to foster consistency in their life, and thereby drive success. Lastly, McRaven's insights demonstrate how consistency in small tasks can foster a robust mindset, prepare us for life's challenges, and eventually lead us to significant achievements.
Reading this book guarantees insights into:
McRaven's book argues that disciplined habits can be life-changing tools and stepping stones to larger successes.
His military training emphasizes the importance of accomplishing small tasks, showing that simple acts can create a ripple effect of achievements.
Experiment with McRaven's advice by starting your day with one simple, disciplined action, and note how it impacts your overall productivity.
2. The Magic of Thinking Big by David Schwartz
This transformative book, The Magic of Thinking Big, by David Schwartz encompasses essential lessons for massive success, challenging you to stretch your thinking and action to achieve beyond average.
This book immerses you in Schwartz's profound ideology, encapsulated in his famous quote, "Think little goals and expect little achievements. Think big goals and win big success."
The book is impactful because it grounds you in the mind-expanding idea that your thoughts shape your reality. You should read this book if you are eager to foster effective attitudes and habits that precipitate astronomical success.
Reading this book guarantees insights into:
Don't undermine your worth; believe in big and shape your life correspondingly.
Blazing your path to success requires incessant learning and improvement.
Fear and excuses are your biggest adversaries – overcome them.
Effective goal-setting and relentless action are vital for big success.
Cultivating positive attitudes instigates substantial success.
3. The Success Principles by Jack Canfield
The popular author of Chicken Soup for Your Soul, Jack Canfield, imparts the necessary knowledge, providing a roadmap to accomplishing both personal and professional goals.
As Jack Canfield aptly states in The Success Principles, "Everything you want is on the other side of fear."
This book is a pivotal resource for success, serving as a comprehensive guide packed with practical and proven principles. It encourages you to step out of your comfort zone, fosters a change in perspective, and nurtures a transformative journey toward achieving success.
Reading this book guarantees insights into:
Embracing change and making the most out of challenging circumstances.
Nurturing a success mindset through goal setting and visualization techniques.
Implementing the rule of five for consistent progress towards your goals.
Understanding and utilizing the power of positive affirmations.
Memorable and inspiring stories of real people.
In essence, Canfield's book equips you to address obstacles, instills the discipline needed to stay committed to your goals, and ultimately, manifests success in different facets of life.
4. The 7 Habits of Highly Effective People by Stephen R. Covey
This classic book, The 7 Habits of Highly Effective People, by Stephen R. Covey is a profound guide that empowers you to lead a purposeful and successful life by cultivating essential habits around honesty, integrity, and interpersonal relationships.
As Covey aptly states, "It is one thing to make a mistake, and quite another thing not to admit it," underscoring the importance of honesty and the willingness to acknowledge our missteps.
This timeless classic has proven to be a life-changer for many, presenting an actionable framework to improve both personal and professional effectiveness. You should read this book because the habits it uncovers are simple yet transformative.
Reading this book guarantees insights into:
Being proactive and taking ownership of your life
The principle of 'begin with the end in mind' encourages setting clear goals
Prioritizing your tasks with 'put first things first'
Practicing win-win thinking in all interactions
The importance of understanding others before seeking to be understood
Don't forget to pick up:
5. The Obstacle Is the Way by Ryan Holiday
This powerful treatise, The Obstacle is the Way, by Ryan Holiday harnesses the timeless wisdom of Stoicism for personal development and success.
"The obstacle in the path becomes the path. Never forget, within every obstacle is an opportunity to improve our condition." — a quote from the book that captures its essence.
This book introduces you to the Greek philosophy of stoicism, teaching you how to transform adversity into opportunity, increase mental resilience, and overcome obstacles that may stand in your way. You should read it for its inspiring historical stories and practical strategies designed to help you design a purpose-driven life and business.
Reading this book guarantees insights into:
Adversity can be an opportunity for growth.
Stoicism emphasizes acceptance of events outside your control.
Mental resilience is key to overcoming obstacles.
Self-mastery is crucial for success.
This is the first book in the series. The next books in the series are Ego is the Enemy and Stillness is the Key.
Life Changing Books for Personal Development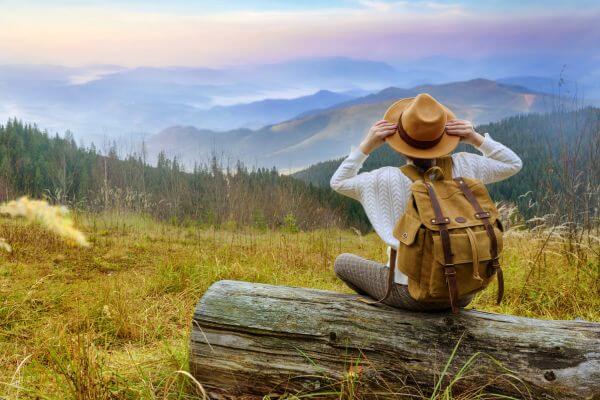 Life-changing books about personal development serve as guides on the transformative journey toward self-improvement.
Encouraging self-discovery, resilience, and a better understanding of the past, these books seek to empower readers with valuable insights into their potential for growth. Also known as living life with intention.
Immerse yourself in these influential pieces of literature and uncover the blueprint to a more fulfilling, successful, and confident lifestyle.
1. Atomic Habits by James Clear
This transformative guide by James Clear is a path to personal growth, utilizing the power of small yet consistent habits.
As James Clear articulates in Atomic Habits, "Every action you take is a vote for the type of person you wish to become."
The text focuses on the incremental progress achievable via daily routines, illuminating how seemingly minute behavioral modifications can compound into profound life-altering change. Consequently, if you seek to transcend self-doubt, overcome detrimental behaviors, and actualize potentially stifling goals, this book serves as an invaluable roadmap.
Reading this book guarantees insights into:
The significance of daily routines and habits in personal development
Implementing systems supersedes the establishment of ambitious objectives
The power of acknowledging and celebrating small victories
The process of breaking down goals into manageable tasks
An effective strategy for building better habits is by making small, consistent changes.
I cannot wait for James Clear to come out with a book for kids and teens! Stay tuned if he does because I will update this ASAP!
2. The Compound Effect: Jumpstart Your Income, Your Life, Your Success by Darren Hardy
This profound book, The Compound Effect, by Darren Hardy offers insight into how small, consistent actions can yield significant results over time and change your perspective on money.
Highlighted by the quote, "The biggest difference between successful people and unsuccessful people is that successful people are willing to do what unsuccessful people are not."
The transformative power of this book lies in its ability to reframe the concepts of discipline, consistency, and success. The book reinforces the power of daily habits, minor decisions, and momentum.
Reading this book guarantees insights into:
Small, consistent actions lead to major changes over time.
Daily habits play a massive role in success.
The momentum of your previous actions is important for your future success.
The power of choice and taking responsibility for your actions are key to personal growth and success.
3. How to Stop Worrying and Start Living by Dale Carnegie
This manual by Dale Carnegie instructs you on how to discard debilitating anxiety and embrace effective coping mechanisms.
Through the well-known expression from How to Stop Worrying and Start Living, "Remember, today is the tomorrow you worried about yesterday," Carnegie underscores the virtue of living in the present.
This book is instrumental for personal development as it teaches techniques to avoid excess stress, thereby promoting emotional stability and healthier relationships. You should consider reading it to gain insight into worry management and enjoy a happier, more productive existence.
Reading this book guarantees insights into:
Recognizing and confronting worries without delay.
Analyzing what the worst-case scenario could be and preparing to accept it.
Replacing worry with action, thus shifting focus from apprehension to problem-solving.
Understanding that the mind can't worry over an issue and live in the present simultaneously.
Developing a positive attitude to cope better with adversity.
4. The 48 Laws of Power by Robert Greene
This compelling guide by Robert Greene is for anyone who seeks influence and understanding of human behavior in their personal and professional life.
Drawing on historical examples, Greene's book is a strategic manual that breaks down the "48 laws" that govern power dynamics, such as "never outshine the master," teaching you how to navigate authority, stay in control, and become more persuasive in your interactions.
Reading this book guarantees insights into:
Realize the power of patience and strategic planning.
Understand the importance of image and reputation.
Learn to protect your interests by observing the laws of power.
Understand how mastering these laws can lead you to personal and professional success.
Highly recommended for those interested in leadership, negotiation, and human behavior.
5. Essentialism by Greg McKeown
This game-changing narrative by Greg McKeown convicts you to question and make mindful choices about what's truly important in your life.
Guided by the principle: "If you don't prioritize your life, someone else will," the book propounds 'less but better' as a life approach, inspiring you to ruthlessly weed out distractions and focus on essentials.
The crux of Essentialism revolves around a powerful concept – productivity isn't about doing more; it's about concentrating on what matters the most. It underscores the principle of essentialism as a catalyst for creating a more purposeful and fulfilling life.
Reading this book guarantees insights into:
"Doing nothing and doing everything are both signs of learned helplessness."
"Become the editor of your own life with the 90% rule."
"Always give yourself a buffer of 50%."
Serves as a reminder to reclaim your time, set your priorities, and embrace the pursuit of less for more.
This book is a valuable companion for those looking to shift gears from jam-packed schedules to purposeful and intentional living.
6. How to Win Friends and Influence People by Dale Carnegie
This definitive guide on How to Win Friends and Influence People by Dale Carnegie on enhancing communication skills and building fruitful relationships.
It asserts, "You can make more friends in two months by becoming interested in other people than you can in two years by trying to get other people interested in you," underlining its focus on empathy and genuine interest in others.
This classic is crucial for personal development as it introduces timeless strategies to make you likable and impactful, thereby shaping your social and professional interactions. Consider reading this book to hone your interpersonal skills and increase your influence in varied contexts.
Reading this book guarantees insights into:
Creating a positive impression with a smile.
Fostering intrigue in others by focusing on their interests.
Convincing people using the art of instigating affirmative responses.
Guiding people to change their behavior without coming off as intrusive.
With this masterpiece, embrace avenues for self-improvement while garnering the favor of others.
7. Outliers
Explore Malcolm Gladwell's theory that success is not just about innate ability, but a combination of factors such as luck, opportunity, generational advantages, and cultural heritage.
Remember this quote from Outliers: "Practice isn't the thing you do once you're good. It's the thing you do that makes you good."
This thought-provoking book is highly recommended for those seeking insight into the science of achievement and those aiming to unlock their own potential. As an expert tip, focus not just on individual chapters, but also on the connections between them, to fully understand Gladwell's multilayered argument.
Reading this book guarantees insights into:
Teaches that excellence is a result of rigorous practice and not only natural talent
Highlights the significance of cultural and societal influence on individual success
Shows the impact of being at the right place at the right time
8. Deep Work
Enter the world of Deep Work, a must-read by computer science professor and productivity expert, Cal Newport on how to focus in a distracted world.
It unveils the essential skills to help you focus deeply and produce high-quality work in less time, with a reminder: "Who you are, what you think, feel, and do, what you love — is the sum of what you focus on."
The book consists of two parts, 'The Idea' highlighting the theory behind deep work, and 'The Rules' offering practical steps to achieving peak productivity. In today's constantly distracting environment, mastering the art of deep work enhances your professional success and personal life, by boosting your capacity to focus.
Reading this book guarantees insights into:
Four unique and effective strategies to enrich your deep work skills.
Harness the power of 'productive meditation' to tap into deep work even during breaks.
Adhere to a rigid work schedule, ending your workday at a fixed time.
Life Changing Books about Money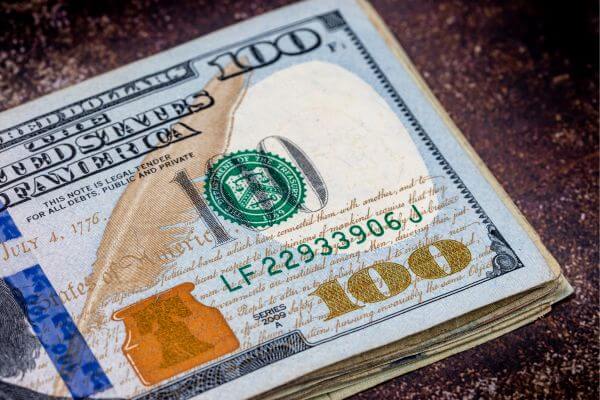 Dive into the world of wealth and financial freedom with our carefully curated selection of life-changing books.
These literary masterpieces offer profound insights into the art of accumulating wealth, managing finances, and living a debt-free life.
Given this is primarily what we focus on at Money Bliss, you are guaranteed essential reading for those eager to improve their financial health.
Find more specific personal finance book ideas.
1. The Simple Path to Wealth by J.L Collins
Dive into a crucial handbook, The Simple Path to Wealth by J.L. Collins that directs your journey toward financial independence with utmost simplicity.
The book stands firmly on the quote, "Here's the simple formula: Spend less than you earn—invest the surplus—avoid debt."
The book deciphers complex financial concepts making them easy to comprehend and execute, which is indispensable for anyone seeking to augment their financial wisdom. As such, this book was initially written for his daughter on how to manage finances in a way she would understand.
Reading this book guarantees insights into:
Less is always more when it comes to creating wealth
Avoid debt; instead, make your money work for you
Understand the significance and advantages of low-cost index funds
Know the importance of what he calls "F-you money," which he describes as enough money to be completely free of the demands of others.
Embrace simplicity and frugality in your path to wealth creation.
Make sure to add this new release to your list, Pathfinders: Extraordinary Stories of People Like You on the Quest for Financial Independence―And How to Join Them.
2. The Psychology of Money: Timeless lessons on wealth, greed, and happiness by Morgan Housel
The author, Morgan Housel, lays bare the emotional and often irrational factors that dictate your financial decisions, detailed in an accessible language meant to demystify the complex topic of money management.
The book emphasizes, "Planning is important, but the most important part of every plan is to plan on the plan not going according to plan."
This book, The Psychology of Money, is a game-changer in terms of understanding money; its easy readability coupled with unconventional and logical examples provides a grounding sense of calm about finances and a rational perspective on wealth accumulation. You should absolutely read this, for it offers not only insight but also the potential for sound decision-making.
Reading this book guarantees insights into:
Beware the pitfalls of greed, as it could be your biggest financial mistake.
Understand how your behavior is leading your financial decisions.
Keep envy at bay in your financial dealings to retain clear-headed decision-making.
Your early encounters with money significantly influence your later financial choices.
3. Financial Freedom: A Proven Path to All the Money You Will Ever Need by Grant Sabatier
The game-changer book by Grant Sabatier when it comes to understanding your relationship with money. It presents insightful, practical methodologies and unconventional ideas to help you amass wealth at a rapid pace.
A notable quote from Financial Freedom: A Proven Path to All the Money You Will Ever Need is, "Every $1 invested today is worth hours, if not days, of your freedom in the future. The more you save today, the more time you buy in the future."
This statement deeply impacts the audience and revamps the way you perceive the role of money in your life. You should read this life-altering book because it demolishes traditional beliefs about money, puts you in a wealth-building mindset, and provides a clear pathway to financial independence. And the sooner, the better!
Reading this book guarantees insights into:
The concept of "Financial Independence Retire Early" (FIRE).
Quick methods to save and earn money.
Efficient techniques to invest money and maximize returns.
How to turn your passion into a lucrative income.
Shifting from a scarcity mindset to an abundance mindset toward money.
4. The 4-Hour Workweek: Escape 9-5, Live Anywhere, and Join the New Rich by Timothy Ferriss
Elevate your life with The 4-Hour Workweek: Escape 9-5, Live Anywhere, and Join the New Rich by Timothy Ferriss.
In Ferriss' words, "Forget the old concept of retirement and the rest of the deferred-life plan—there is no need to wait…" Learn to live more and work less with Ferriss's blueprint.
This revolutionary book empowers you to rethink how you work, live, and plan for the future. It's more than a book; it's a lifestyle paradigm shift.
Reading this book guarantees insights into:
Transforming your earning model from time-based to results-based.
Ferriss teaches how he transitioned from an 80-hour workweek to a 4-hour workweek while quadrupling his income.
The book offers practical tools to eliminate half your work and outsource tasks affordably.
More importantly, design a life of 'mini-retirements'.
5. Quit Like A Millionaire by Kristy Shen
This book by Kristy Shen educates you on how to craft a frugal but fulfilling life while building wealth. She provides an intriguing journey from living in abject poverty to becoming a retired millionaire, offering an alternative perspective to traditional paths to wealth.
A notable quote from Quit Like a Millionaire is "Saving is not a deprivation but a route to freedom."
Shen delves into the importance of saving money, investing wisely, and foregoing a luxurious lifestyle to attain financial freedom. This book is essential for individuals interested in shifting their mindset towards wealth and its accumulation by prioritizing financial independence over material affluence.
Reading this book guarantees insights into:
Retiring early is possible through disciplined saving and investing.
Adopting a minimalist lifestyle can accelerate your journey to financial independence.
Investing in low-cost index funds can be a safer and more profitable path to wealth accumulation.
Education remains a critical investment with long-term payoffs.
Wealth should provide freedom, not a means to accumulate unnecessary luxuries.
You need these millionaire habits in your life.
6. Rich Dad Poor Dad by Robert T. Kiyosaki
This classic Rich Dad Poor Dad by Robert T. Kiyosaki offers a contrasting perspective about money through the lens of two fathers, teaching you essential financial knowledge to build a prosperous life. Reading this book will significantly improve your financial decision-making, fostering a mindset geared towards wealth creation and passive income generation.
The author Robert Kiyosaki says, "Winners are not afraid of losing. But losers are. Failure is part of the process of success. People who avoid failure also avoid success."
This book should be your go-to guide if you are determined to thrive financially, as it imparts enduring financial wisdom through a captivating narrative.
Reading this book guarantees insights into:
The myth of needing a high income to become rich
The true difference between assets and liabilities
The importance of teaching your kids about money and not relying on the school system or society to do it.
Life Changing Books to Change Your Mindset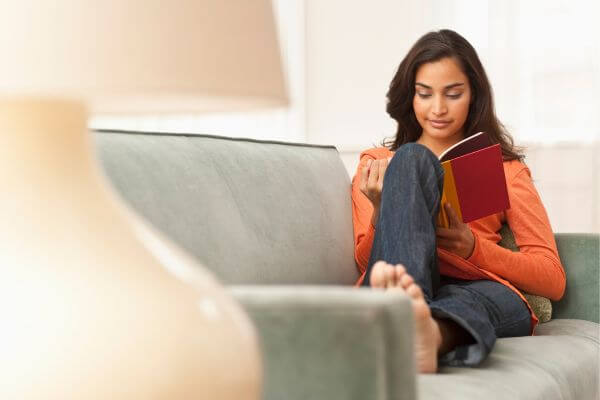 Dive into the world of transformative literacy with our collection of life-changing books about mindsets.
These carefully selected reads, inspired by Carol Dweck's groundbreaking theory of growth versus fixed mindsets, encourage personal development, challenge perceptions and nourish minds with wisdom and insight.
Whether you seek enlightenment, motivation, or a shift in perception, these illuminating books offer lessons and inspiration to ignite growth and foster resilience.
1. Awaken the Giant Within by Tony Robbins
As always, Tony Robbins provides a comprehensive guide to conquering personal hindrances and maneuvering one's life toward success. The book unlocks powerful insights into harnessing emotional strength, overcoming perceived limitations, and creating sustainable change.
As Robbins quotes in Awaken the Giant, "The pathway to success is to take massive, determined actions."
This self-help book is a game-changer as it provides you with strategies that put you in the driver's seat of your life. This is an essential read for those seeking personal transformation and self-empowerment. It's not just a book, it's a roadmap to a renewed life.
Reading this book guarantees insights into:
It provides actionable advice for personal growth and success.
The book offers insights on managing your emotions effectively.
It teaches you to dispel personal limitations and hurdles.
Robbins imparts strategies to bring about lasting change in your life.
2. Mindset: The New Psychology of Success by Carol Dweck
Carol Dweck, an esteemed psychologist and researcher, pioneered the concept of "growth mindset" versus "fixed mindset", significantly impacting our understanding of learning and motivation.
You've possibly encountered her profound quote from Mindset, "Becoming is better than being", from this highly acknowledged book.
Her books are deemed life-changing as they provide a revolutionary perspective on resilience, success, and personal growth, encouraging readers to see challenges as opportunities for development. Making her work a compelling read if you find yourself in frequent pessimism or surrendering easily.
Reading this book guarantees insights into:
Dweck's research demonstrates that a growth mindset, not innate talent or intelligence, fuels resilience and achievement.
Everyone possesses both mindsets to different degrees but cultivating a growth mindset leads to better outcomes.
Our mindsets are malleable, and we can shift from a fixed to a growth mindset through effort and practice.
Recognizing and altering our mindset, which fosters a constant desire to learn and grow.
3. Man's Search for Meaning by Viktor E. Frankl
This is a poignant exploration of the author's experiences living through the severe brutality of Nazi concentration camps, merged with his development of logotherapy, a therapy form focused on finding meaning and purpose in life circumstances. Revered worldwide, this thought-provoking memoir illuminates how humans can still find meaning, even when faced with immense suffering and adversity.
A memorable quote from Man's Search for Meaning asserts, "When we are no longer able to change a situation, we are challenged to change ourselves."
This book offers profound insight, making it a must-read for individuals seeking inspiration and a fresh perspective on life, particularly those experiencing struggling times. Readers who appreciate memoirs fused with psychological insights will find this deeply powerful.
Reading this book guarantees insights into:
Adversity can mold your inner strength and purpose.
Suffering can provide a unique perspective on the meaning of life.
Every individual has the capability to control how they respond to circumstances.
It's an essential read to understand resilience in the face of suffering and offers practical guidance on finding personal purpose.
4. Grit by Angela Duckworth
A game-changing book that dives into the crucial role of perseverance and passion in achieving true success. By demystifying the dominance of innate intelligence, Duckworth enlightens you with a fresher and more practical predictor for success – Grit.
Quote from the book: "Grit is living life like it's a marathon, not a sprint."
The profound implication of this book lies in its ability to shift your perspective from an obsession with talent to the power of persistent effort. It offers you the real secret sauce to personal excellence – a gritty attitude.
Reading this book guarantees insights into:
It provides revealing insights into the backbone of successful people.
Gives an effective roadmap to unlock your potential.
Inspires you to develop grit embedded with passion and perseverance.
Reading 'Grit' will empower you to sculpt yourself into a more resilient and determined version, ready to overcome life's challenging hurdles. The book significantly focuses on blending passion with perseverance, a formula that will redefine your success strategy and transform your life.
5. The Four Agreements by Don Miguel Ruiz
A profound narrative by Don Miguel Ruiz encourages you to establish four fundamental principles to overcome self-limiting beliefs and lead a more fulfilling life.
Remember, as Ruiz beautifully states in The Four Agreements, "The word is the most powerful tool you have as a human; it is the tool of magic."
If you yearn for personal freedom, authenticity, love, and happiness, this book is a transformative read, ideal for anyone seeking to become the architect of their life. Ruiz's timeless wisdom not only unlocks mind liberation but also guides you to realign with your true potential in the midst of societal conditioning.
Reading this book guarantees insights into:
Words create and destroy, so always "be impeccable with your word."
Avoid personalizing situations, instead, learn to "not take anything personally."
Never make assumptions to eliminate the risk of misunderstandings.
Always "do your best" because it's within your control.
This is part of a six-book series called A Toltec Wisdom Book.
Life Changing Books on Health and Wellbeing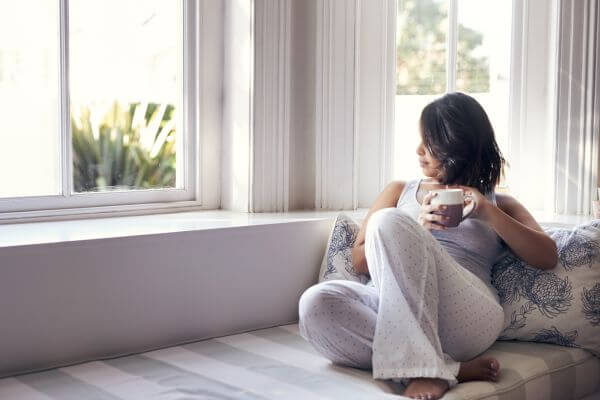 Immerse yourself in the transformative power of literature with our curated selection of life-changing books focused on health and well-being.
Drawing from acclaimed authors and expert research, these books promise to empower both your physical and mental health, sparking a significant shift in your quality of life.
Discover the secrets to vibrant energy, mental resilience, and profound personal growth as you journey through our list of influential books, all designed to catalyze a healthier, more joyful living.
1. Life Force: How New Breakthroughs in Precision Medicine Can Transform the Quality of Your Life & Those You Love by Tony Robbins
Once again, Tony Robbins uncovers groundbreaking strategies and secrets to increase your energy, health, and longevity.
Asserting in Life Force, "You cannot have strength without health. Health is wealth, a wealth that money cannot buy," Robbins guides you to take charge of your health for an optimal state of well-being.
Unleashing new perspectives on health transformation, the book is life-changing as it challenges traditional outlook on nutrition and reshapes our understanding of vitality. It's best suited for those seeking a vibrant, healthful life and improved well-being.
Reading this book guarantees insights into:
Placing health as a top priority leads to a prosperous life
Looking beyond conventional wisdom in health matters
The medical breakthroughs happening in the world of medicine.
Harnessing the power of advanced scientific techniques, such as genomics and bioenergetics, for a healthier life.
I bought this book as a reference guide to many medical conditions.
2. The Art of Happiness by Dalai Lama
The Dalai Lama unravels the pure essence of achieving happiness and inner peace, changing lives, and fostering mental well-being effectively. Presenting the Dalai Lama's wisdom, the book takes you on a transformative spiritual journey, whether or not spirituality is your forte.
"Identify and cultivate positive mental states; identify and eliminate negative mental states," quoted in The Art of Happiness. It efficiently intertwines Eastern philosophy with Western psychology to provide actionable ideas for joyful living.
Reading this book guarantees insights into:
Offers insights on cultivating genuine happiness and fulfillment.
Discusses the Eastern philosophies of a happier life.
Reveals the connection between Eastern and Western worlds for a broader perspective on happiness.
Provides spiritual insights, regardless of your spiritual beliefs.
Remember, this book is not just about understanding happiness, but also about experiencing and radiating it.
3. The Power of Positive Thinking by Norman Vincent Peale
The book by Norman Vincent Peale revolutionizes the link between positive thought patterns and their overarching impacts on individual health and well-being.
As Peale quoted in The Power of Positive Thinking, "Change your thoughts, and you change your world", the book's relevance in promoting health and well-being rests on its exploration of how a positive mind can lead to positive outcomes, hence proactively nursing our mental frame.
The life-changing advocacy of the book lies in its premise that harnessing the power of positive thinking can result in overcoming life's obstacles successfully and increasing overall life satisfaction. If you seek personal transformation and wish to improve your well-being, this book is an essential read.
Reading this book guarantees insights into:
Learn how to cultivate optimism and alter your thought process.
Understand the rare capacity of positive thoughts in conquering life hurdles.
Get guidance on implementing daily affirmations to bring a change in outlook.
Comprehend the connection between positive thinking and improved health and well-being.
4. When Breath Becomes Air by Paul Kalanithi
This thought-provoking memoir by the late Paul Kalanithi, a neurosurgeon diagnosed with terminal lung cancer, offers a unique perspective on death and mortality.
This powerful read, best expressed in Kalanithi's words, "Even if I'm dying, until I actually die, I am still living," delves deep into life's essence while staring death in the face.
In When Breath Becomes Air, Dr. Kalanithi's details his journey from being a doctor treating the dying to becoming a patient himself, wrestling with the question of what makes life worth living when death is inevitable. Within the realm of facing death, it provides you with profound insights about embracing mortality and living to the fullest.
Reading this book guarantees insights into:
Life's worth lies not in its duration but in how we live it.
Facing mortality can lead to a deeper understanding of life and its meaning.
Even in the face of grave illness, one can find purpose and satisfaction.
Never underestimate the power of empathy in understanding patients' experiences.
To read Kalanithi's memoir is to take an emotional journey that might reshape your perspective on life and impel you to cherish every moment more.
5. The Blue Zones Secrets for Living Longer: Lessons From the Healthiest Places on Earth by Dan Buettner
This is the latest book, The Blues Zones Secrets to Living Longer, by Dan Buettner which provides insightful research on the lifestyle and mindset of the world's healthiest and longest-living individuals.
The quote, "A long healthy life is no accident. It begins with good genes, but it also depends on good habits," emphasizes the importance of purposeful living.
This book is life-changing as it doesn't just explain but guides you on how to emulate the lifestyle of centenarians who possess secrets to longevity and happiness. You should read this book to understand and adopt proven practices to live longer and healthier.
Reading this book guarantees insights into:
Follow the 2,500-year-old Okinawan mantra to stop eating when you're 80% full.
Beans, including fava, black, soy and lentil, are essential in centenarian diets.
Living environments of the longest-lived communities naturally encourage constant movement.
Find the whole series of Blue Zones books here along with his famous Blue Zones Kitchen cookbook.
6. The Life-Changing Magic of Tidying Up: The Japanese Art of Decluttering and Organizing by Marie Kondo
As you probably have heard, Marie Kondo is an influential guide that unleashes a unique system, the KonMari method, for reorganizing your space.
Kondo famously advises in The Life-Changing Magic of Tidying Up, "But when we really delve into the reasons for why we can't let something go, there are only two: an attachment to the past or a fear for the future."
This book is a game-changer in personal well-being by reshaping your perspective towards belongings, fostering mindfulness, and instigating a decluttered, joy-sparking lifestyle. While she has loosened her style while having kids you can still take away many gems in this book.
Reading this book guarantees insights into:
Retain possessions that genuinely 'spark joy.'
Commit yourself to tidying up your space.
Visualize your perfect lifestyle for motivation.
Sort and get rid of items by category, rather than location.
Check out the full three book series on The Life Changing Magic of Tidying Up.
7. Chris Beat Cancer: A Comprehensive Plan for Healing Naturally by Chris Wark
Chris Wark recounts his journey of beating cancer without chemotherapy, instead prioritizing radical diet and lifestyle changes.
"Your body has a remarkable ability to heal, but you have to provide it with the right conditions to do so," is a popular affirmation embedded within Chris Beat Cancer.
This book is a game changer in the health and wellbeing field because it presents a counter-narrative to conventional treatments, emphasizing natural healing and preventive measures. Readers should consider this, particularly those seeking alternatives to traditional medical practices.
Reading this book guarantees insights into:
Recognizing the body's inherent ability to heal itself
Importance of making drastic lifestyle and dietary changes in bolstering health
Emphasizing the need for regular exercise and stress management techniques
The role of faith and positive affirmations in the healing process.
With this blend of personal experience and practical advice, Wark's book endorses a holistic approach to health, likely making a difference in many lives regardless of the cancer diagnosis or not.
Life Changing Fiction Books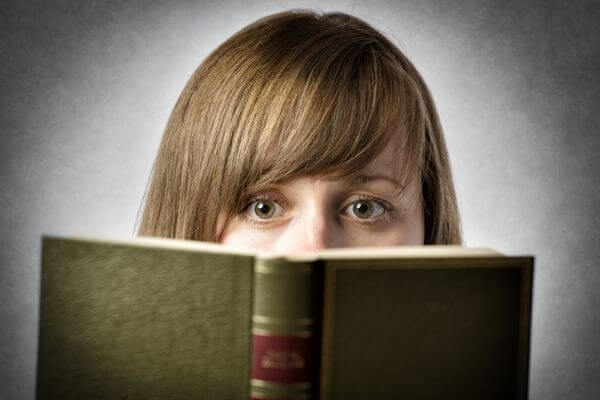 The intricate world of fiction offers a unique opportunity for transformative experiences through storytelling.
Whether we delve into captivating characters, thrilling plots, or fantastical environments, these novels shift our perspectives and compel us to reimagine our realities.
Let's take a walk into the realm of life-changing fiction books that have the power to transport, inspire, and profoundly affect us in unforeseen ways.
1. Harry Potter and the Goblet of Fire by J.K. Rowling
You follow Harry's tumultuous fourth year where he is thrust into a series of unwelcomed challenges, compelling him to mature and take on responsibilities not only for himself but for the whole wizarding world. This saga flawlessly captures the essence of growth and responsibility in a captivating backdrop.
As J.K. Rowling famously quoted in Harry Potter, "If you want to know what a man's like, take a good look at how he treats his inferiors, not his equals," this book stands as an emblem of wisdom, strength, and morality. This is an obligatory read if you seek not only a riveting tale but also deep life lessons and a rousing journey of personal growth.
Reading this book guarantees insights into:
Embracing maturity is not a matter of choice but circumstance.
Unity is a mirror of strength, division reflects weakness.
Life necessitates choosing between moral correctness and simplicity.
Check out the popular Harry Potter Illustrated Editions.
2. The Alchemist by Paulo Coelho
This is a fictional journey of self-discovery, embodying life-changing lessons that evoke self-reflection and resilience.
Coelho's quote in The Alchemist, "It's the possibility of having a dream come true that makes life interesting", rings true throughout the narrative, emphasizing the importance of chasing one's dreams and making the most out of life's possibilities.
The story revolves around Santiago, a young shepherd from Andalusia, who pursues his dreams and seeks personal fulfillment amidst numerous trials in a quest for a hidden treasure. As a reader, you'll uncover profound insights about personal destiny and overcoming fear, making it a must-read for someone seeking to explore life's deeper meanings.
Reading this book guarantees insights into:
The importance of following your own dreams.
How to recognize opportunities.
The essential wisdom of listening to your heart along life's path.
3. The Hobbit and the Lord of the Rings by J. R. R. Tolkien
A life-changing fiction series that transports you to a world of grand quests, heroic obligations, and the raw struggle between good and evil.
"'I wish it need not have happened in my time,' said Frodo. 'So do I,' said Gandalf, 'and so do all who live to see such times. But that is not for them to decide. All we have to decide is what to do with the time that is given us.'"
This book series follows an unassuming hobbit who faced with an earth-shattering responsibility, embarks on an epic quest alongside an unforgettable cast of characters. Immerse yourself in this timeless classic to experience a riveting exploration of inner strength, resilience, and unyielding hope.
Reading this book guarantees insights into:
It showcases the power of friendship and camaraderie in the face of daunting challenges.
It illuminates the notion that even the smallest actions can have monumental impacts.
It illustrates the struggle against great evil and the courage required to stand firm.
4. Where the Crawdads Sing by Delia Owens
Delve into Delia Owens' captivating novel and explore life from a refreshing perspective.
A reminder, as quoted from Where the Crawdads Sing, that "we are forever shaped by the children we once were."
This book, a potent mix of a coming-of-age narrative, mystery, and nature's hymn, transports you into the world of the resilient Kya Clark, painting an evocative image of how we're molded by our pasts. Witness how her journey between wilderness and civilization influences how you view society, solitude, and survival.
Reading this book guarantees insights into:
A quiet meditation on the profound impact nature has on our lives.
An exploration of how our past and upbringing shape us.
Every reading experience alters us, and "Where the Crawdads Sing," promises such a transformative journey.
5. War and Peace by Leo Tolstoy
This book is a magnum opus of the human experience, painting a grand canvas of love, loss, resilience, and war through the intertwining lives of several families in early 19th century Russia.
As you immerse yourself into Tolstoy's world, you'll find profound insights such as "we can know only that we know nothing, and that's the highest degree of human wisdom."
This book, War and Peace, is life-altering as it offers an invaluable perspective on the human condition, pushing you to introspect on deep-seated issues such as relationships, the nature of war, peace, and existence. By showing you a myriad of human experiences, it challenges your assumptions and broadens your understanding of life.
Reading this book guarantees insights into:
The interconnectedness of humanity beyond borders and social statures.
Insight into the uncertainty of life, war, and peace.
An exploration of human emotions, relationships, and existential queries.
Reading "War and Peace" is a rewarding journey that provides a sweeping panoramic view of human lives against the backdrop of tumultuous historical events.
Many people have enjoyed the Audible version of this book.
What are the top 10 most read books in the world?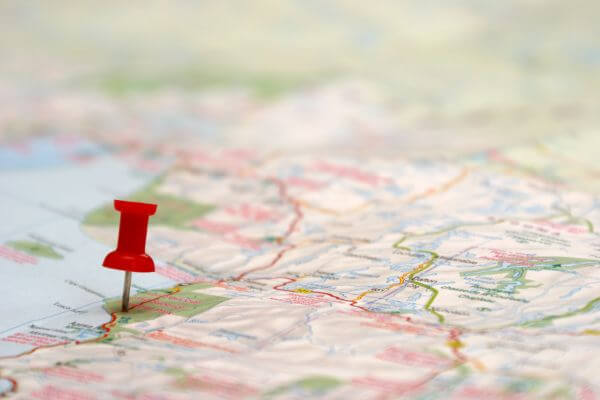 Well, to be honest, there is no way of knowing this as yet no one has tracked the information. Yet, many people have made up their own lists.
I prefer statistics and there isn't any on this one (yet).
However, according to the Guinness World Records in 1995, the Bible was the best-selling book with billions of copies sold and distributed.
So, that leaves us to look at Best-Selling Books.
According to Wikipedia, here is a list of Bestselling Books that sold more than 100 million copies.
Books that will change your life for young adults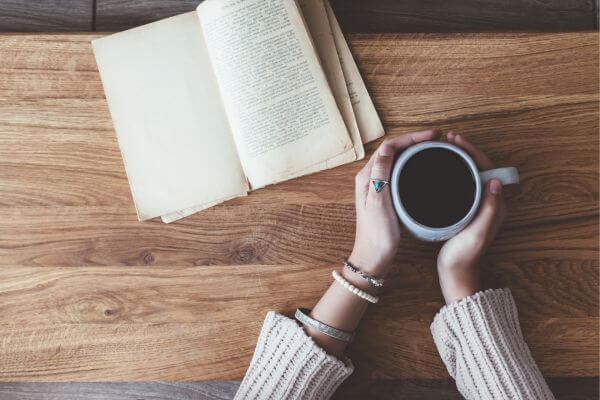 "A ship is safest when it's in port, but that's not what ships were built for." – Paulo Coelho, The Alchemist.
Young adulthood is an important time of self-discovery, growth, and immense change. The right book at the right time can be a powerful tool for shaping the person you're becoming.
As a young adult, you must delve into enlightening books that provide valuable wisdom and understanding of life.
These books, steeped with practical knowledge and rich life experiences, can trigger profound transformations.
Life changing books everyone should read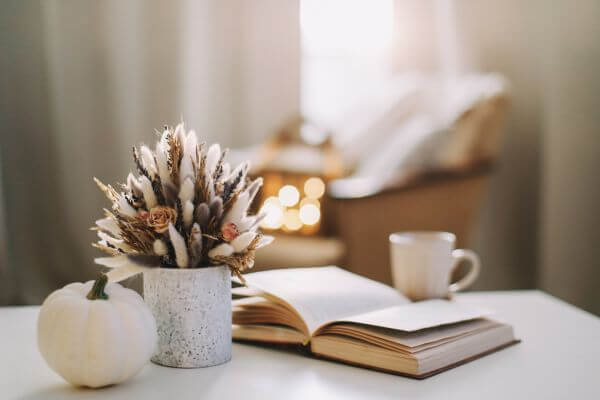 We've traveled through an enlightening journey exploring plenty of life-changing books, varying from thought-provoking memoirs to revolutionary self-help guides. These books wield the incredible power to shift our perspective, inspire personal growth, and ignite a new understanding of the world.
Personally, I am so excited to cuddle up and read one of these life changing books again!
Each book in this list carries a unique life lesson, capable of reshaping how we perceive ourselves, others, and life itself.
They encompass invaluable insights that span countless fields including mental health, philosophy, politics, the environment, and financial well-being. No matter your preferences or interests, there lies a transformative book waiting on this list for you.
Let this list of life changing books serve as the catalyst for a significant shift in your life journey.