Overcome Gift Regret: Experience Gift Ideas That Do Not Go To Waste
This post may contain affiliate links, which helps us to continue providing relevant content and we receive a small commission at no cost to you. As an Amazon Associate, I earn from qualifying purchases. Please read the full disclosure here.
---
Many people experience regret when they receive gifts they don't like.
It is important to avoid this by giving and receiving the right type of gift for someone. Some items that make for great gifts are subscriptions to magazines, concert or theater tickets, video games, movies, and books.
Other ideas include checking off bucket list adventures!
Experience gifts are the best gifts.
Many times after gifts are opened, you might be feeling a little disappointed in what you bought for others. You spent time and money, but now they are just left with a mountain of gifts that won't be put to use. Don't worry—we've got your back and plenty of ideas!
How can you avoid gift regret? Well, there are many different options to explore to find the perfect present.
In this post, we will cover unique experience gift ideas for her, families, kids, and everyone in between.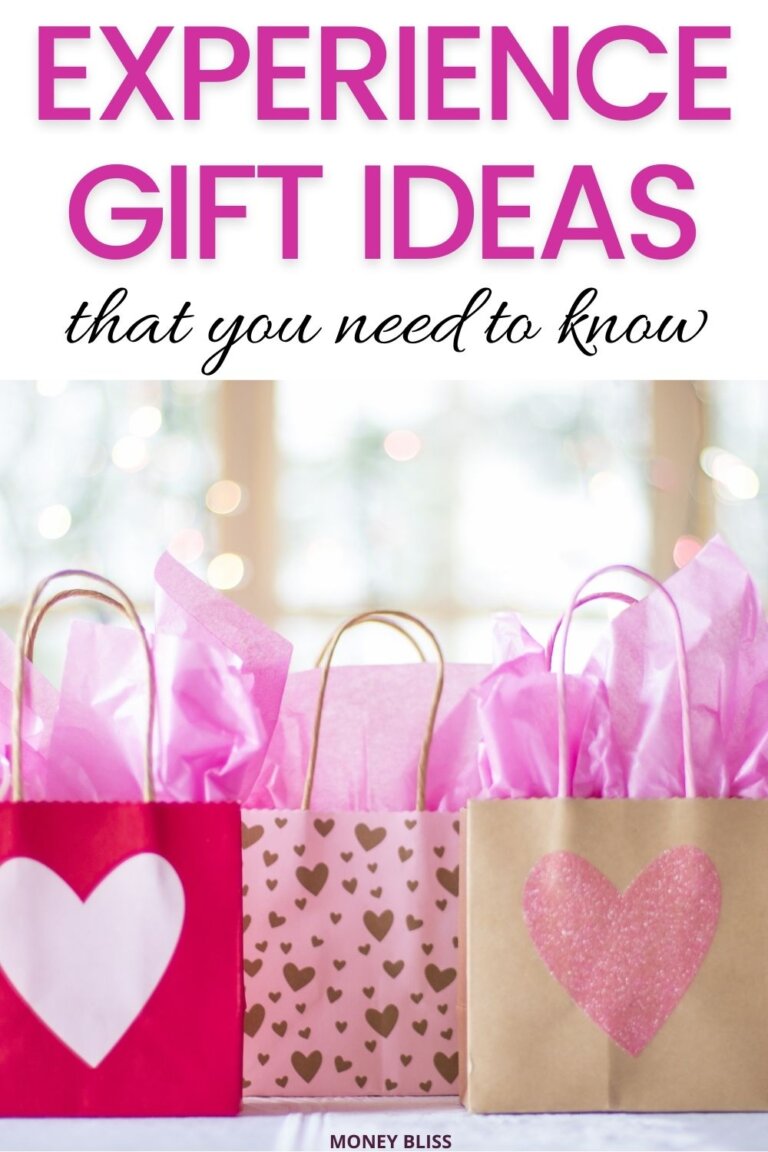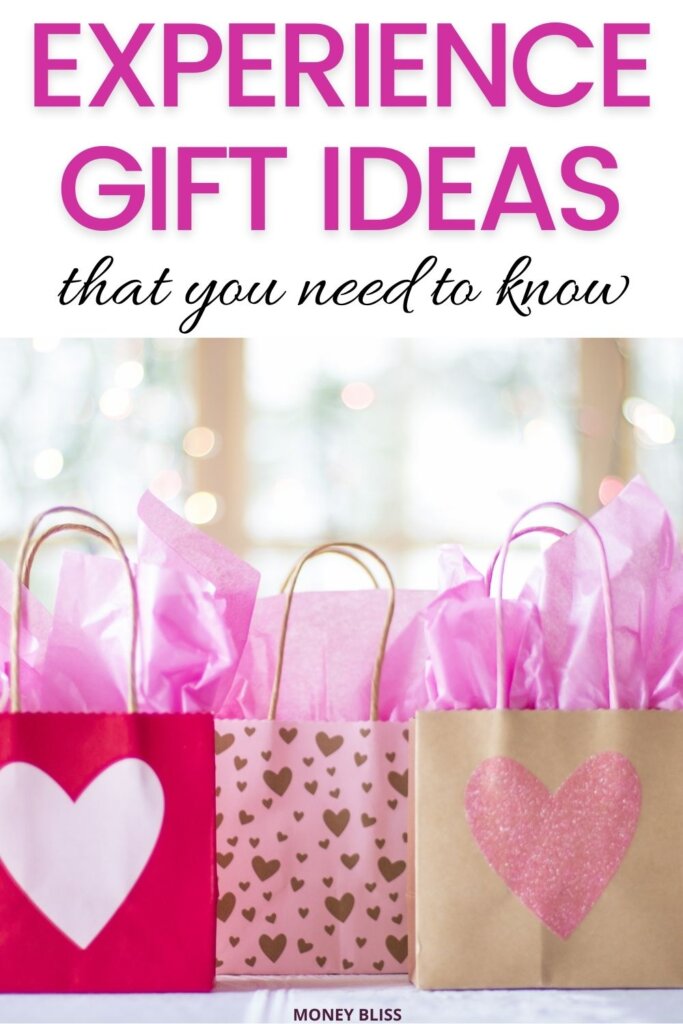 What are Experience Gift Ideas?
Experience gifts are a type of gift that gives the recipient an experience as opposed to tangible goods.
For example, you could buy someone tickets for their favorite band or sports team and they will get to go to an event and have a great time.
This type of gift will not expire, so if the person does not want it or use it right away they can still enjoy it later on!
Honestly, these are gift ideas that would love to do yourself!
Give the gift of experience by giving a membership to an activity, a day pass for activities like yoga or rock climbing. You can also give someone a voucher to take a class like cooking or painting.
There are so many options! We will go further in detail below.
Why Buying Experiences is Better than Physical Gifts?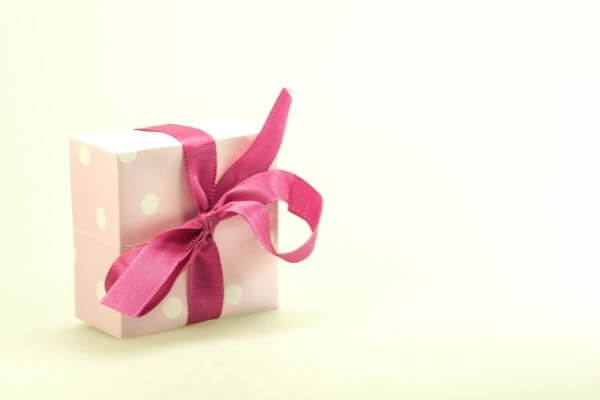 If you still have gift cards on the table, it might be time to think about what your loved one really wants. "What is important for people are experiences that create memories," says Harvard business professor Michael Norton.
A study by the Journal of Consumer Research found that for experiences, people felt more satisfied and happy with what they had received than material gifts like clothes or jewelry.
One way to make a gift even more special is to take the recipient with you when you go shopping.
Some people might feel bad when they get a gift they don't like, but it is ok. For your next gift to someone you love, try getting them something different – like an experience gift!
Many people looking for a no gift Christmas look for experiences instead.
Ultimate List of Life Experience Gift Ideas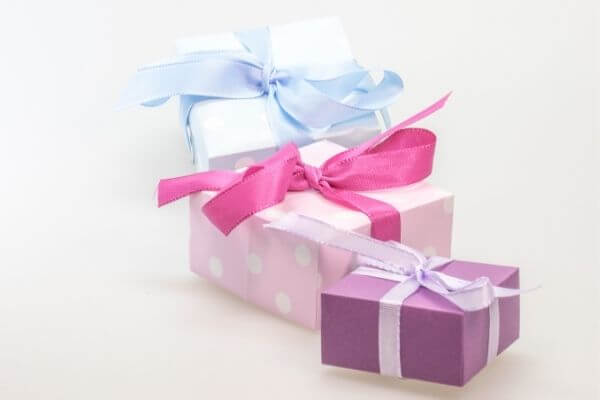 A lot of people experience gift regret when they receive a gift that is not their style or something that has no use. This can be frustrating because the person who gave you the present did their best to find what they thought you would enjoy.
That is why we have the best experience gift ideas all in one place!
There are many experience gift ideas on this list of the best experience gift ideas.
-A trip to your favorite theme park.
-An evening of bowling and dinner with friends.
-A night at a sleepover party for girls only.
– The list goes on and on with so many fabulous ideas!
Many of these on the list are outdoor experience gift ideas!
The best gift ideas are the ones that they will love and cherish for years. With these many great experience gift ideas, you will be sure to find the perfect gift for any occasion.
Who says a birthday is just another day? It's a special time, and it deserves something extra-special as a present.
These types of gifts are perfect for the frugal green person who cares about saving money and being eco-friendly.
Experience Gifts for Everyone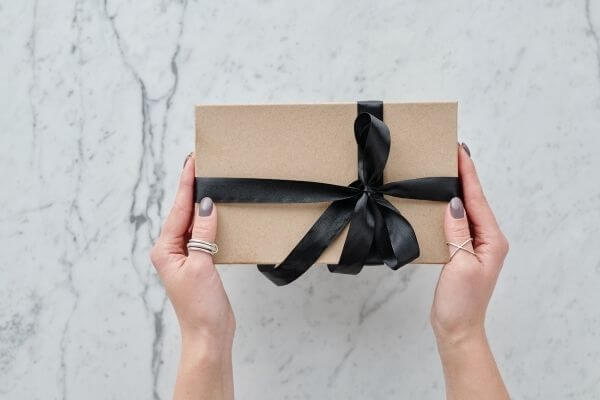 If you are looking for a gift that will be remembered, look no further.
We have rounded up the best gifts to give someone who is hard to buy for or just wants something different than a gift card.
This may seem like it's too good of a present, but if you know the person well, it's a gift that will not go to waste.
Weekend Getaway: If you are looking to gift someone with a gift that is guaranteed to not go unused, give them an unforgettable experience. Find the perfect hotel today.
Language Courses: Learning a new language is always a great idea! This is something that can be done in your own time and space. Start your journey to bi-lingual.
Bowling: Has it been a while since you went bowling? Time to lace up those bowling shoes for a night out at the lanes. Can you roll a strike?
Dinner Out (or Dinner In): Everyone loves a break from cooking. Find the local trendy restaurant or pick of their favorites. Either or, it is the company that makes the difference!
Night Out with Friends: This is always a great gift idea! There are so many different things you can do for a night out.
Monthly Subscriptions: Monthly subscriptions are a fun gift that can either be an ongoing thing like Netflix or HBO, or something for the month that includes their hobbies.
Fitness Classes: At home or on the go! There are plenty of options for a healthier lifestyle. You can find new, exciting fitness workouts anywhere!
Groupon Deal of the Day: Let the popular app find all of the ideas that are hot in their area. Plus save a buck or two for the saver in you! Find Groupon Deals.
White Water Rafting Expedition: If you are looking for an adventure, white water rafting is the perfect gift. With the best company and scenery, it will be a day that they'll never forget!
Ziplining Tour: SOme of my best memories are from a ziplining tour. Make sure to zipline in a breath-taking place to soak in the scenery around you. For a bigger adrenaline rush, zipline through a cliff.
Hotel Gift Card: Don't have the perfect gift idea? Give them a night out on you! Buy them a hotel gift card to spend when they are ready.
Book Club: Books make great gifts because there's never anything like it in someone else's collection, and you can find one that's appropriate for their reading level. Double bonus: when you meet for drinks to re-hash the books.
Baked Goods: Give a friend or family member something to bake, like cookies or bread. It'll make them feel happy and proud of themselves, and you'll get to enjoy the results. Even better… pass along the recipe and ingredients for them to recreate themselves.
Gift Cards: For the person who has everything, give them an experience they can buy with their gift card. Give someone $30 to spend at a local art store and they'll be grateful for the experience.
Cash: Cash is king. Let the people who love buy their own presents. This is especially a great gift for a frugal person.
A Donation: Don't want to spend any money? Consider donating in someone's name; they'll appreciate it more than anything else.
It's the time of year to celebrate with family, friends, and loved ones.
Hopefully one of these life experience gift ideas is appealing to yoU!
Experience Gift Ideas for Kids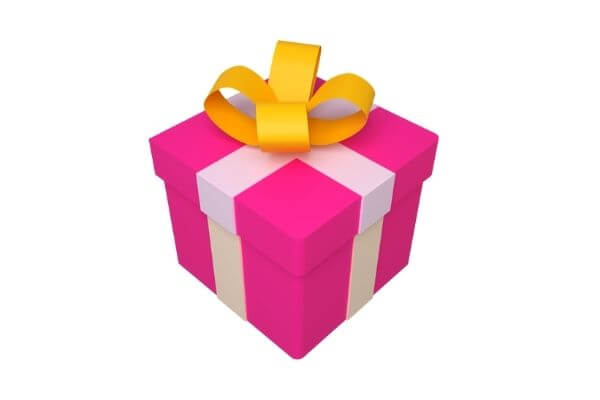 Kids and families will appreciate a wide array of gifts!
It is hard to shop for gifts for kids who have everything, so hopefully, this list gave you some ideas.
This gift list includes out-of-the-box ideas to help minimize the clutter most families deal with as well as much-loved gifts.
Art Class: Art supplies and a session with an instructor, designed to create your own masterpieces. Plus the best part is you do not have to clean up the mess!
Archery: This sport is always on the list of "coolest things to do." Learn archery, improve your technique and have a chance to participate in competitions.
Sports Lessons: Get some new skills and have a ton of fun while improving their athletic ability.
Backpacks & Sports Bags: Kids need to keep their stuff organized! This could be a camelpak for their next hike or just a travel bag for their next trip. Find ideas!
Subscription Boxes: Looking for something to come in the mail? Get a monthly box of goodies that you will be excited to open. Find the perfect subscription box.
Music Lessons: Become the next pop star with lessons in piano, guitar, or violin.
Tool Kit: This includes everything you need to fix things around your house and will teach skills that last a lifetime. This is great for the teenager or young adult.
Sleepover Party – Time for giggles and fun! Find sleepover party supplies here!
Art Supplies: Every craft station needs to be refilled for hours more of fun!
Ice Cream: You scream, we scream, we all scream for ice cream! Always a sweet treat and there are so many places that make your experience a delicious time!
Any of these kids experience gift ideas are winners for them! Check out this post for the best kids gifts under $10. Made by kids for kids.
Experience Gift Ideas for Family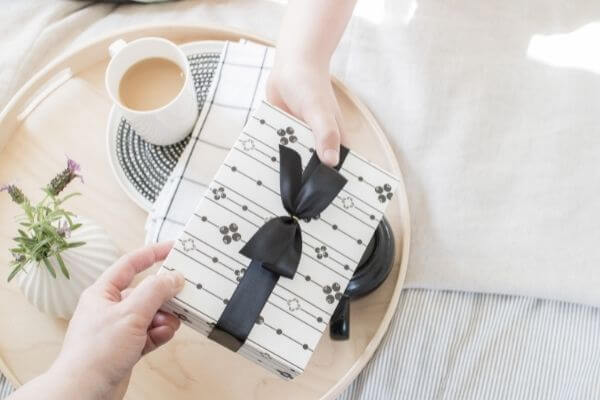 A family's experience with a gift is more important than the amount of money spent on it. If you're looking for some new ideas, try any of these ideas.
Plus you buy one gift for the whole family!
Try any of these experience gift ideas for families!
Family Dinner Night Out: For many families, it is too costly to take the whole family out to dinner. Find a restaurant that is known for creating an experience the family will never forget.
Family Game Night: Stock the game closet! These are great gifts when the kids grow up because their interest changes and ability level improves. Drop ship a gift basket for family game night.
Family Green Space Improvement Projects: Such as a backyard garden or a small vegetable plot or even flower pots. Provide the seed money and let the family flourish together.
Paintball Package: For those who love to participate in outdoor activities, a paintball package is a lot of fun and a big adrenaline rush.
Helicopter Tour: This is a great gift for kids who love to learn about the world! This is an experience they will never forget.
Trip to Local Theme Park: What better way to have fun than to visit your favorite theme park with friends or family?
Family Movie Night: Purchase a gift subscription to the popular streaming services. Disney+ is perfect for kids. Put together a snack bucket with popcorn and everyone's favorite beverages.
Sporting Event: Buy a t-shirt or jersey of their favorite team and surprise the little sports fan with an evening at the live game!
Camping Trip: Glamping is allowed, too! It is about disconnecting from the devices and having in-person interactions. Plus the wild will always surprise you!
Age Specific Weekend Getaway: When your child (or grandchild) is a certain age, take them on a trip. During this one-on-one time, you can have plenty of experiences and memories to share. Popular ages to do this would be nine years old, twelve years old, and fifteen years old.
Experience Gift Ideas for Couples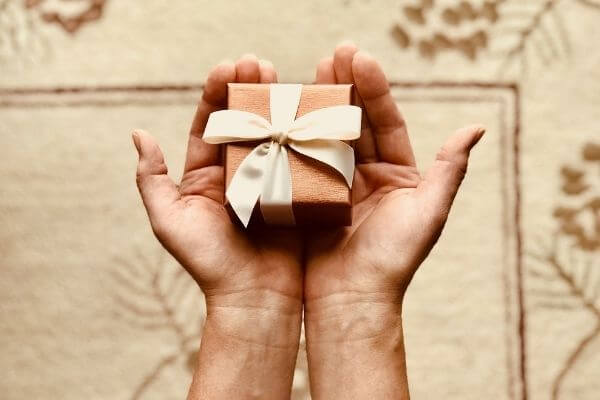 This section provides ideas for gifts that are best suited for couples.
Cooking Class: Couples who enjoy cooking together will enjoy a cooking class. Even if they need to learn to cook, this will be an extremely useful gift!
Online Course: Pick a topic; any topic! There are thousands of online classes to explore together to learn a new skill, find a new hobby, or enhance your skills. This is a course I did with my husband.
Adventure Ticket: Think like a tourist! This gift idea can be local to your area. What is the one thing this couple hasn't experienced in their area?
Hot Air Ballooning: Don't worry if you are afraid of heights, being in a hot air balloon is like floating across the water. It is a romantic and unforgettable experience to share.
Rent a Boat: Yeah, a boat. If you have the time and money to rent a boat for what will be an extended period of time, this is going to make one heck of a memorable gift.
Tickets to a Comedy Show: Laughing is the best medicine, and what better way to get a laugh than at a comedy show.
Adventure Ticket: Think like a kid- get them a ticket to go do something adventurous.
Couples Therapy: You could be treading a very fine line here. However, learning how to be a better spouse is always a great idea. Just make sure you have solid referrals.
Date Night: Who doesn't enjoy a date night? Cover the cost of a babysitter and give them money for the restaurant.
A Day at the Movies and Lunch: Sounds picture-perfect, right?
Encourage their Passion: If you know what the couple's passions are, give them money to go and pursue it. For example, if they're musicians or artists then buy a guitar for them or a sketchbook.
Golf Lessons: These are an experienced-based gift that will allow them to enjoy a hobby together.
Music Lessons: Music is a universal love and they can learn how to play the guitar, harmonica or drums. Time spent together is harmony.
Plan for the future: Get them a certificate to receive daycare in case they need it at some point in their lives. Or get them a gift card from Costco to help with all the baby items they will need.
Experience Gift Ideas for Her: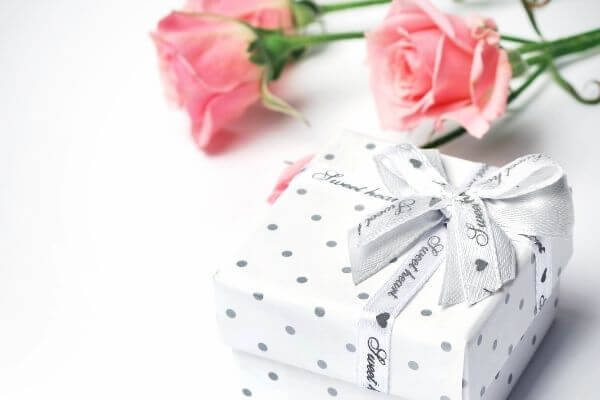 Some experience-based gifts you can give a woman on her birthday or Christmas. Ladies love to be pampered (hint, hint)!
Spa Treatments: These include manicures, pedicures, and facials. They are a relatively inexpensive gift that she is sure to love!
Massages: A massage will make her feel like a new woman and she will love the way it feels.
A Day at the Spa: This is the most luxurious of them all. Instead of just one or two spa treatments. Add in foot soaks and of course, the more intense ones like a mud treatment or body wrap can really clean you up. The lady of your life gets pampered for a half-day or full day.
Time for Herself: Quiet zen time away from the needs in her life. This could be an hour of quiet or a full day.
Luxury Hotel Stay: Sometimes, you need a luxurious night of sleep without children waking you up.
Tickets to an Event: This could be for the theater, concert, or art grand opening. If you know your lady well, you will know what her passion is and can find the perfect ticket to match.
Night Out on the Town: This date includes dinner and a show.
Surprise Dinner from Her Favorite Restaurant: Sometimes, it is the little things in life that make the best gifts.
Yoga or Pilates Classes: Some people find that these classes relieve their stress. Plus improve your flexibility at the same time.
These are some of my favorite gift ideas.
Experience Gift Ideas for Him: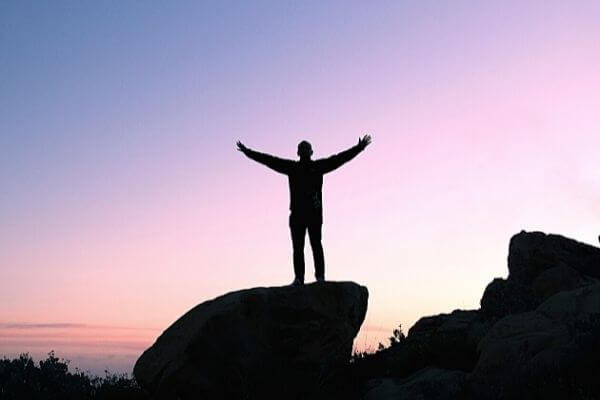 I think most guys prefer experiences over being lavished with gifts.
Also, let's be honest… Men are 95% more likely to go out and buy exactly what they need and not wait for a holiday to come around.
Give him an experience day and he will be talking about it for years to come.
These are gift ideas for men who have everything!
Skydiving: Can you imagine? The adrenaline rush of jumping out of a plane and free-falling at 120 miles per hour. It's an experience that he won't soon forget.
Rock Climbing: He'll get to experience the adrenaline rush of climbing up a cliff, navigating over obstacles, and getting to the top.
Horseback Riding: It's not just for girls! Horseback riding is a great outdoor activity that he can do with his friends.
Throwing 1st Pitch at Baseball Game: It doesn't matter their age. This is a dream for all ages!! The trickier part is how to make this experience gift idea happen.
Snowboarding: He'll get to experience the adrenaline rush of snowboarding and enjoy learning a new skill set. Just hope he make it down the mountain in one piece.
A Day at the Spa: A man may not think this is a gift, but if he needs to be reminded of how good it feels to take care of himself then I say go for it.
Renting a Sports Car: This is a rite of passage for every man to drive a sports car.
Day at the Race Track: Specifically to be able to drive the cars; not just watch the professionals drive. Many of the race tracks offer amateurs a chance to feel the exhilaration of 100 mph.
Charter Fishing Trip: The best way to spend a weekend. Ask any guy and the story will be bigger than the fish they caught!
More than anything that is considered living on the edge is the perfect experience for him!
Best Experiences Gift Guide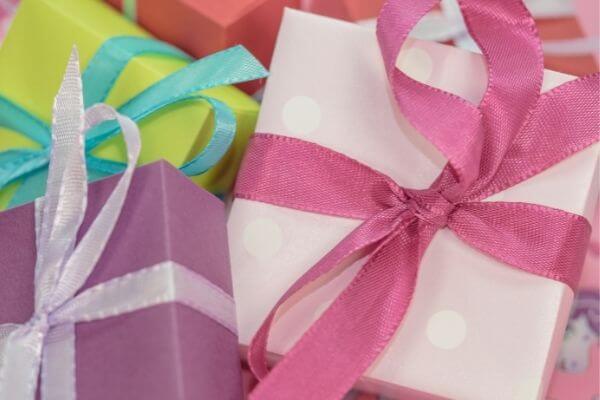 This guide will help you come up with gift ideas for loved ones.
It won't help with cleaning baseboards, but it will help you find gift ideas that they will appreciate. It is always good to say I appreciate you!
When it comes to buying a gift for someone who is a bit harder to buy for, consider giving them an experience that they would not otherwise be able to do.
Art & Entertainment-themed:
If you are looking for an experience gift, look no further than the arts.
Tickets to a Play: If you are looking to give a gift that will last for an extended period of time, consider gifting someone with the experience of attending one event at their favorite venue.
Tickets to a Concert: These will not go to waste and can be used anytime within their validity period. Time to jam away to the tunes.
Museum Membership: Consider gifting someone with a membership to an art gallery or museum. Also, many museums have reciprocal benefits and can be used in other cities when traveling.
Food & Drink Themed: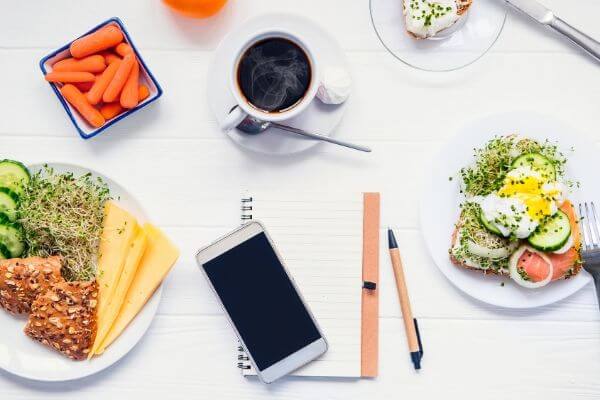 A great gift idea for any occasion is to give food or drinks. Whether it's a holiday, birthday, anniversary, or just because you want to show someone how much they mean to you, food themed gifts are a great way to show you care.
Cooking Classes: This is a great idea for the foodie or non-foodie! Everything tastes better and is more fun when you do not have to clean up afterward.
Wine Tour: This gift is perfect for the wine enthusiast. Wine tasting, learning about viticulture, and enjoying tastings of different wines are all part of this gift.
Brewery/distillery tours: For the craft beer or liquor enthusiast, this is a great gift. Learn how different beers and liquors are made while enjoying tastings of them.
Culinary school: This is for the foodie and non-foodie alike. Whether you love to cook or never touch the stove, culinary school is a great gift for anyone who wants to learn more about their craft.
Things to Do Themed:
Experiences are perfect for friends and family. They make the recipient feel like they got to do something fun or interesting (even if it's just sitting in a room with snacks).
It's also a great way to make someone feel like they're worth more than the value of whatever you spent on them.
Time to get moving with these things to do gift idea list!
Zoo Membership: A membership to your local zoo is a great way to enjoy (and learn about) the animals that live in our world.
Movie Tickets: Movie tickets are always a good idea, and it's a great way to enjoy something together.
Pool Membership: Pool memberships are a great way to enjoy the summer. It's also good for people who don't like hot weather since they can cool off in the water.
Waterpark Passes: Water parks are a great way to have fun in the sun.
Membership at a Museum: Memberships to museums are an opportunity for people who love art, history, or science.
National Park Pass: Passes to national parks are a great way to enjoy nature.
Botanical Gardens: Botanical gardens are a great way to enjoy the beauty of nature indoors and outdoors.
Professional Photography Shoot: Professional photography shoots are a great way to have professional pictures. Get dressed up and smile!
Art Class: Art classes are a fun way to learn about art and express your creativity. Even better, when you do them as a group!
Related Posts:
Learn Something New Themed: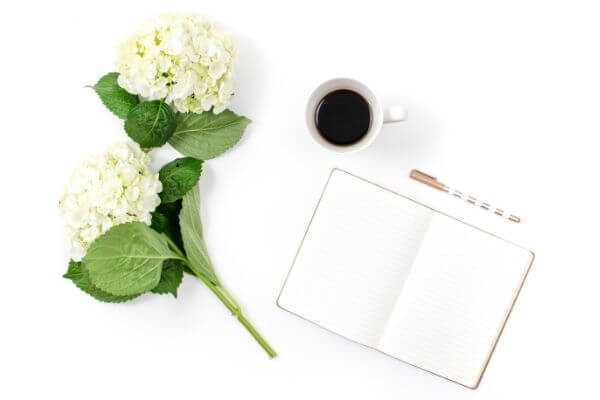 If you are looking for a gift idea that will not go to waste, consider learning something new.
There is an abundance of courses and workshops available in all sorts of subjects!
Find a new hobby or hone your skills.
Crafting Classes: Have you been to your local craft store? There are hundreds of types of crafts to choose from. Some ideas include: knitting, sewing, painting, beadwork, jewelry making, woodworking, etc. Find crafting ideas here.
Language Classes: It is best to learn a new language through immersion. But, the recipient may be hesitant and want to know a few words in the new language before setting out on that experience. Start your journey to bi-lingual.
Subscription Boxes: THere are hundreds of subscription box ideas. Just pick one to match their personality. Plus a new box comes on a recurring basis.
Tennis Lessons: This gift idea was well received in our house. We bought new tennis rackets and a backpack along with a package of lessons. Plus it is a lifelong skill to be able to play.
Photography Workshops: Happy; excited; nervous! Time to learn photography from a new lens. You will proud of your new skills.
Instrument Lessons: Time to get in tune with your inner self. Every had a dream to play a musical instrument? I have; it is the drums. What would your gift recipient want?
Horseback Riding: Buckle up and get ready to ride. This could be a one-time adventure or a package for riding lessons.
Dance Lessons: You will not regret it. Well, you might later. This is a must for any engaged couple. That couple's dance is waiting for your dance skills!
Equipment Needed for Passions:
Regardless of your hobby or passion, it comes with some type of cost. It is difficult if you do not have the equipment needed to enjoy time doing something you enjoy.
This is one of the greatest gifts you can give!
The equipment will fund the experiences that this person craves to have. Or replace worn out items.
More than likely, you won't know what exactly to get. So, ask for a wish list or their favorite place to buy equipment. Cash or gift cards are extremely beneficial.
It can be hard to find a good gift for someone that has everything. When you find yourself in this position, there are many things to think about when purchasing a present. One thing you'll want to do is consider the hobbies of the person you are buying for.
At Home or Virtual Experience Gift Ideas: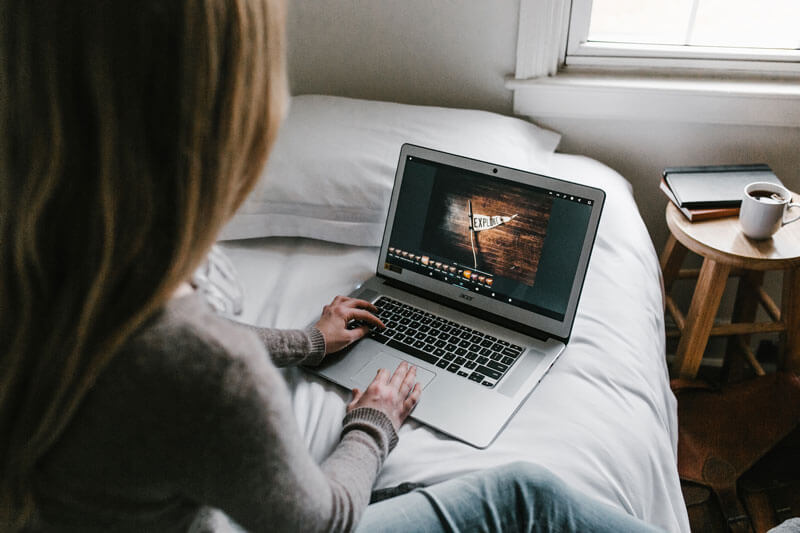 A virtual experience can be an eye-opening experience. It is like you are there, but not really there. Instead of going to a museum or getting info about whales from a book; you can get the same information from a virtual experience.
Online Cooking Classes: Cooking is a great way to get out of the kitchen. You can learn techniques or just try new recipes. Find classes today.
Online Wine Tasting: Yes, all of the wine is delivered to your door. Lead by a wine sommelier on the varieties and what to expect during each skip.
Workout Experiences: Start your fitness journey in the comfort of your own home. There are many options available for workouts that can be done from just about anywhere with the equipment you already have at home!
Airbnb Online Experiences: If you miss traveling, then you are able to travel to some of your favorite locations. While it may not be the same, you can start planning your trip for another time!
Online Classes: This is an idea for anyone who has a passion they want to explore. There are thousands of courses on almost any topic you can think of. With this, there is no need to go to school to find your passion, you can do it right from home.
Board Games: Brush off the games or pick out a new board game. No one will get tired of playing their favorite.
Themed Experiences: If you are looking for a unique experience for someone, then think about planning it around their favorite thing.
How do I Give an Experience as a Gift?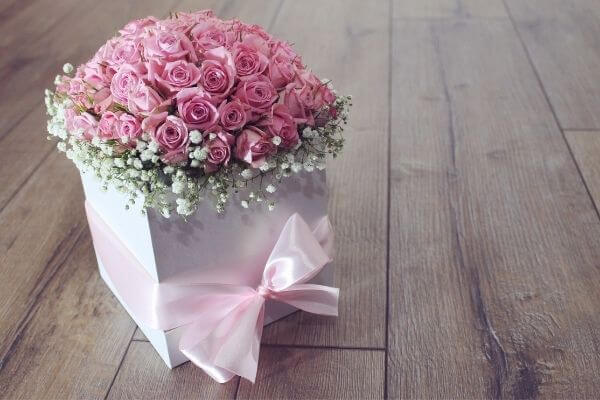 Gifting an experience is a great way to give someone an unforgettable gift.
With experiences, you can choose the location, the type of experience, and what your budget can afford.
You can also choose whether you want the experience to be for someone specific or publicly available. The fun part is you can get creative on how to wrap it like money gift ideas!
How to Wrap up the Experience as a Gift:
Buy something that represents part of the gift.
Create a gift certificate.
Handwrite a lovely letter explaining the gift experience.
Wrap up a huge box with a tiny note.
There are plenty of ways to wrap up a gift experience. Just follow your personality to choose the best way to gift wrap it!
Which Experience Gift Ideas Will You Use?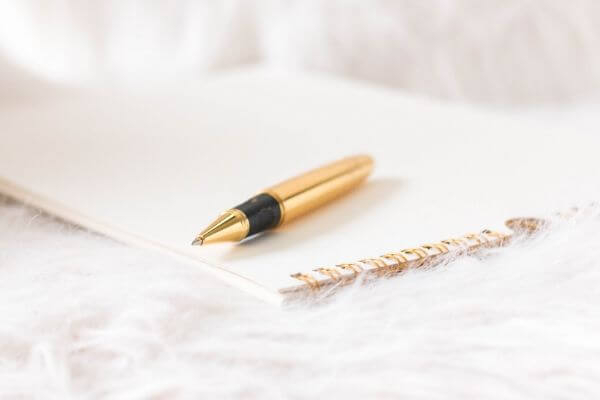 Many people who are not satisfied with their gifts during the holidays end up feeling regretful. This holiday season, there are plenty of options to choose from that will be used for years to come
The idea of giving someone a gift can be overwhelming.
We are bombarded with deals and deals, but in the end, it is just another thing that will eventually clutter up our homes.
There is a better way.
Gifts that encourage experiences over material things do not go to waste and can create memories for a lifetime. They also require less thought, which these days are a good thing.
You can find plenty of life gift experiences for:
Father's Day
Mother's Day
Mother-Daughter
Grandparents
Parents
Girlfriend / Boyfriend
Wedding
Husband / Wife
Birthday
Graduation
Christmas
It's time to think outside the box and give someone an experience they won't soon forget!
If I do buy something, I focus on purchasing consumable gifts that will be used up.
Seriously, think about what do I want for Christmas or any other occasion…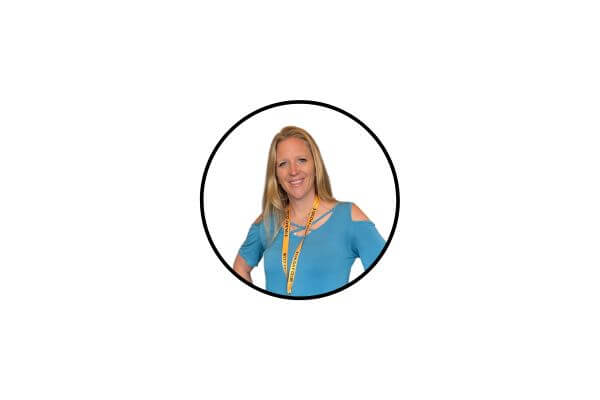 Did the post resonate with you?
More importantly, did I answer the questions you have about this topic? Let me know in the comments if I can help in some other way!
Your comments are not just welcomed; they're an integral part of our community. Let's continue the conversation and explore how these ideas align with your journey towards Money Bliss.