35 Cool Gifts for Kids Who Have Everything – Creative Gifts for the Win
Inside: Looking for the perfect gift for a young person who has everything? Check out our list of 35 cool gifts for kids who have everything! These creative gifts include unique toys and non-toy ideas.
Okay, you are reading this because you are overwhelmed with the fact that your kids have everything (or the kids you want to buy gifts for).
That is a tough situation to be in.
In today's society, kids are quick to get anything and everything they want. There are a million different reasons for that. But, that is the reality our society lives in. In fact, research proves overindulged kids may experience lifelong consequences.
So, what do you get for kids who have everything?
You have to really search and put some thought into finding an awesome gift – even better a gift that is not a toy.
Maybe it is the year to consider a no gift Christmas?
Kids who have everything may seem like they have it all, but there are still gifts that will surprise and delight them.
Let's dig into these cool gifts for kids who have everything.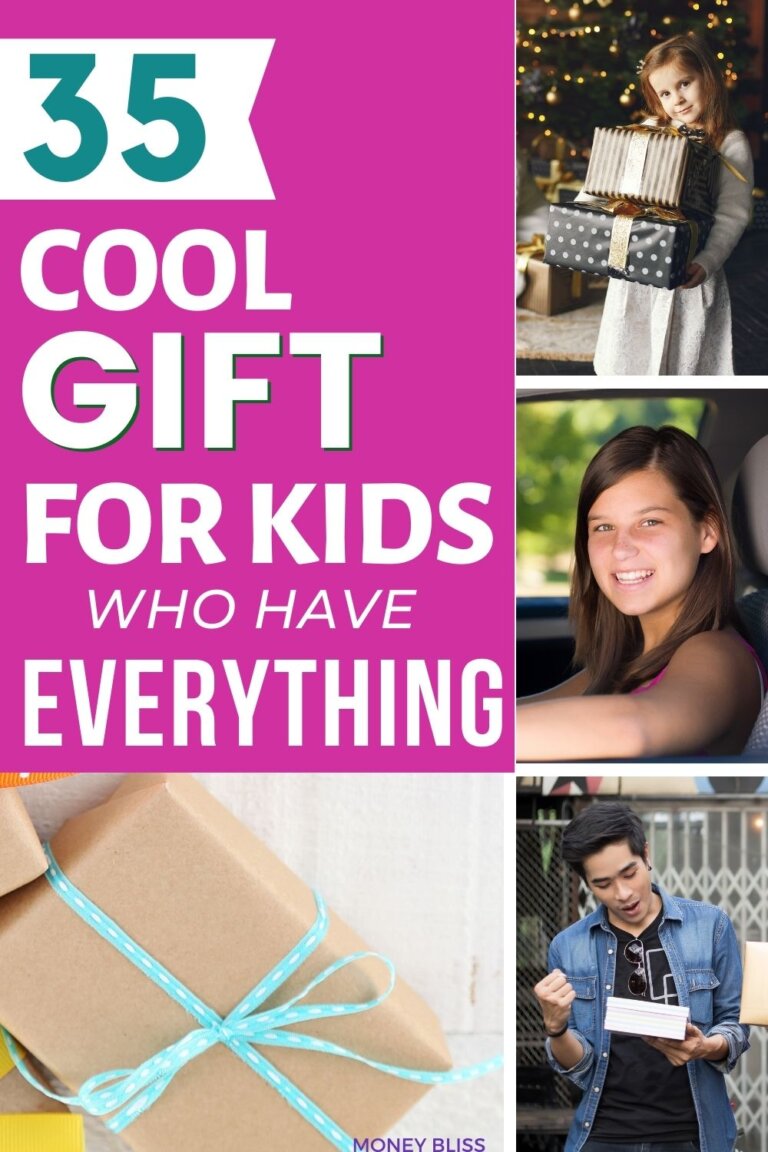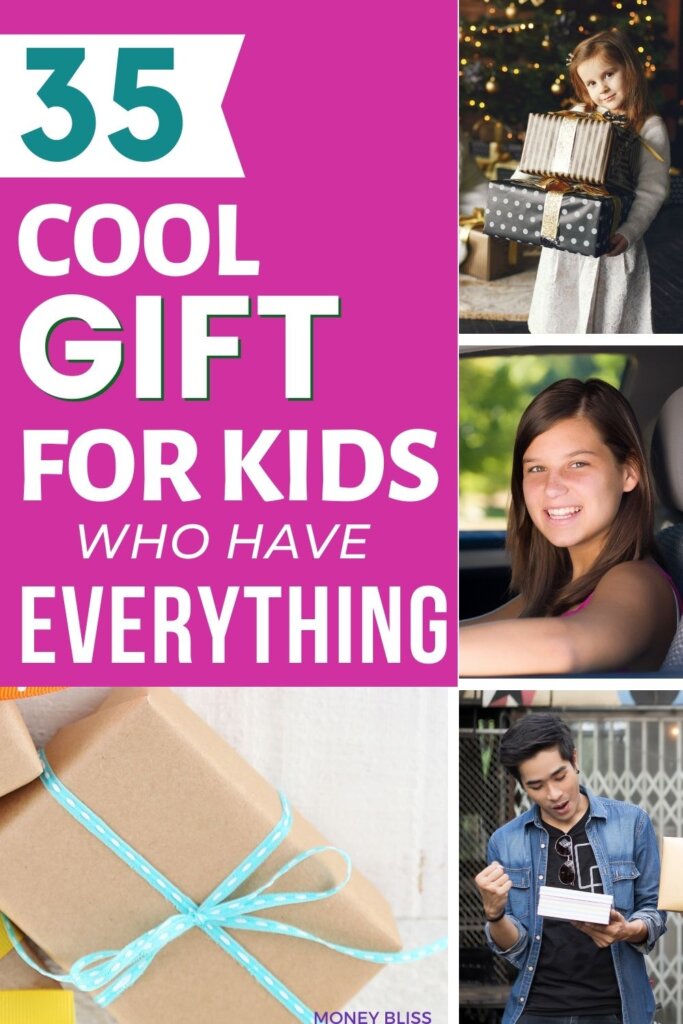 What do you get a kid who has everything?
You need an off-the-wall gift that is out of this world.
In order to hit a grand slam, you must really know the kid you are purchasing a gift for.
And honestly, most of the best gifts are gifts of time – specifically experience gift ideas.
This post may contain affiliate links, which helps us to continue providing relevant content and we receive a small commission at no cost to you. As an Amazon Associate, I earn from qualifying purchases. Please read the full disclosure here.
What to get a kid that's not a toy?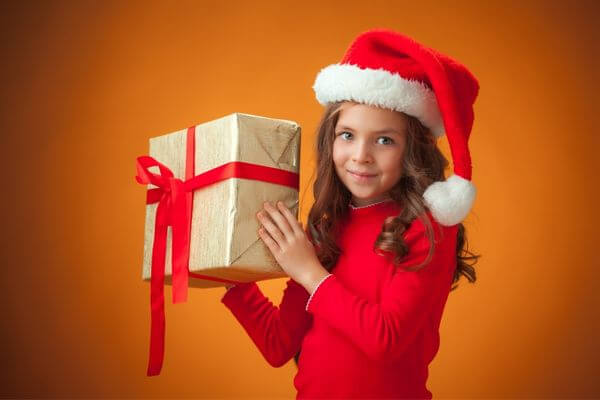 If you are looking for non-toy gift ideas for kids, there are many options to choose from. You need to turn your mind off the traditional gift giving and think outside the box.
Great ideas include anything personalized, educational classes, sports gear, or experiences like ziplining.
Whatever you choose, the important thing is that it is something the child will enjoy and cherish.
Lifesaver Ideas to Turn To – The 4 Gift Rule
The 4 Gift Rule is a guideline to help you find the perfect gift for someone. It suggests that you should give something that the person needs, wants, or may not have already. Since we have determined that "something they want" is already taken care of, here are the other 3 gift rules to consider.
Whether you're looking for a unique gift for a loved one, or need some helpful ideas for yourself, check out some of these amazing options.
Need Creative Gifts?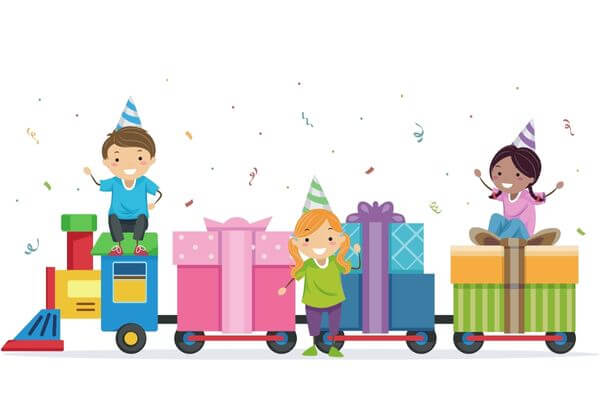 Here are the best places to find creative gifts.
Unique Gift Ideas for Kids and teens – Specifically Gifts for Kids who Have Everything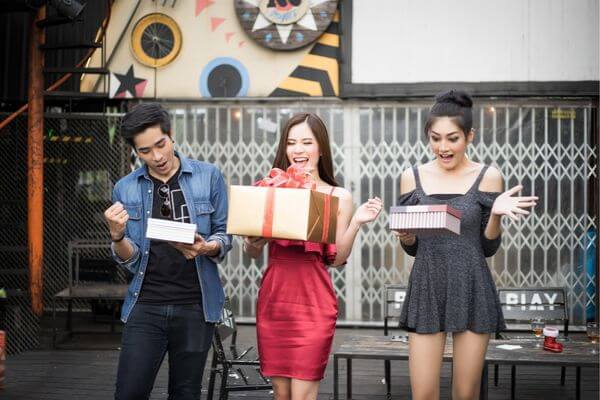 Everyone loves gifts, and kids are no exception.
However, when you are on the hunt for cool presents to buy your child that they won't get tired of playing with or using over and over again, you may find yourself coming up short.
This is where we come in!
We have compiled a list of 35 cool gifts for kids who already have everything or are just too young to know what they want.
These gifts are sure to make your shopping experience a breeze and will keep you from having to hear the dreaded question, "What do I get them?"
Subscription
One option for a kid who seems to have everything is to get a subscription to their favorite magazine or TV show. This will keep them entertained and give them something new to look forward to each month or week.
Great options include Amazon kids or Kindle Unlimited.
Subscription Boxes
There are so many reasons why subscription boxes are so much fun. They are a way to try out new things without committing to anything. Plus, they come with a lot of great discounts.
You can also find boxes that are perfect for specific interests.
Kitchen Science Kit
The Kitchen Science Kit is a great gift for kids who love to know how things work and want to learn more. It comes with plenty of pieces that your child needs to start testing their experiments. This kit will help your child learn life skills like patience, organization, and creativity.
Coding Games
There are many great coding games that make excellent gifts for kids who have everything.
Both of these games are great ways to get kids interested in coding and help them develop important skills for the future.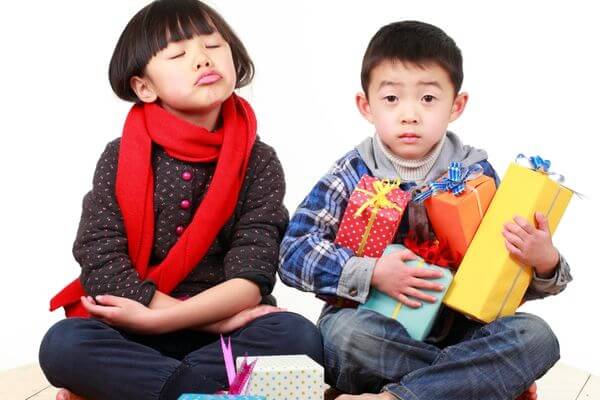 Time Capsule
Time Capsules are a great way to preserve your memories and experiences. You can store anything in a time capsule, such as photos, articles, and notes.
The recipient can open the capsule in the future and experience the memories stored inside. Get your time capsule container!
This is a great small birthday gift idea!
Spa Day Kit
If you are looking for a unique and thoughtful gift for a child in your life, look no further than the Spa Day Kit. This kit includes everything a child needs for fun and relaxing spa day, including a bath bomb, nail polish, and hair treatment. The easy-to-use instructions make it perfect for kids of all ages, and the kit makes a great gift for moms on any occasion.
Scientific Explorer – My First Mind Blowing Science Kit
The Scientific Explorer My First Mind Blowing Science Kit is perfect for kids who are just starting to learn about the scientific method. This kit comes with a lot of different materials that help kids learn about science. It's a great way for kids to learn about science and see how it works.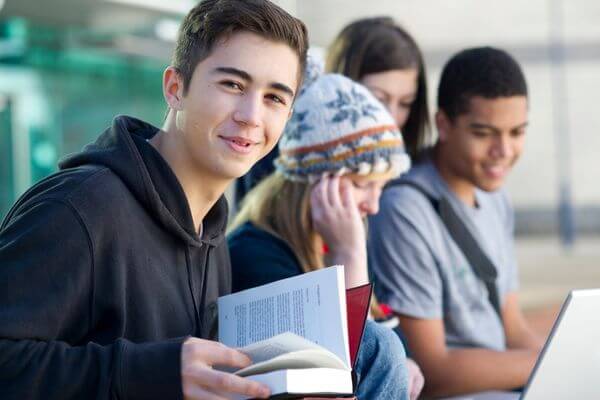 Customized Journal
Customized journals are a great way to show your personality and interests. You can choose the cover, the paper, and the layout of your journal. You can also add your own photos and drawings.
This will be something special that the child can use to document their thoughts and experiences. Pick your design on the customized journal here.
Customized Planner
There are a lot of different things that you can get a kid that doesn't want toys. One idea is to give them a customized planner.
This will help them stay organized and be able to keep track of their school work, extracurricular activities, and social events. Design your customized planner here.
Lego Chain Reactions Kit
This is a great gift for kids who like to build and experiment. The portable craft studio is easy to carry and organized by item type and color group.
If your kids seem like they have outgrown Legos, check out Gravitrax! Hours of wonder and fun for preteens and teens!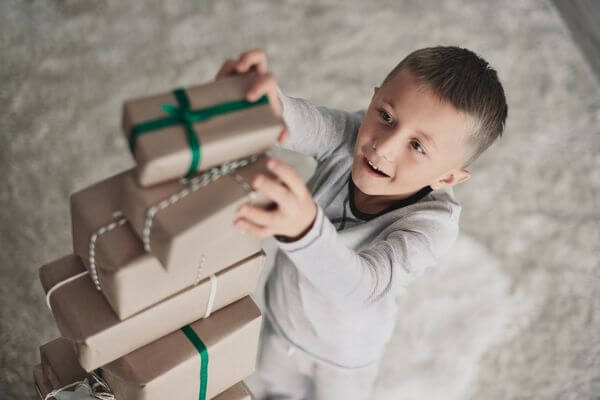 ABC Mouse
The ABC Mouse is a great gift for kids of all ages.
It features age-appropriate games and activities, as well as family-friendly shows that kids can watch. You'll have peace of mind knowing that your kids are engaged with awesome content when you give them the ABC Mouse.
Customized Jewelry
One option for a unique gift for a kid who has everything is customized jewelry. You can find stores that will let you personalize items like necklaces, bracelets, and earrings with the child's name or initials. This makes the gift special and something they can treasure for years to come.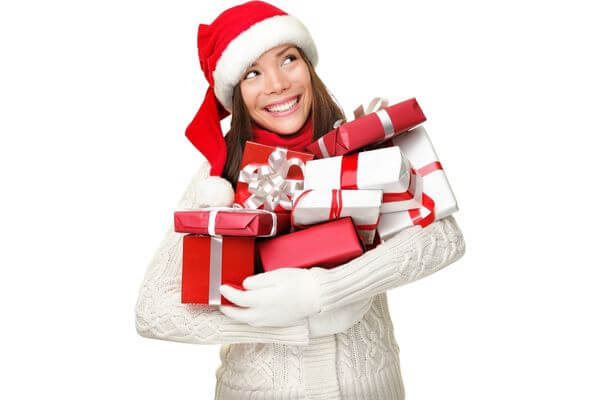 Amazon Glow is an interactive entertainment and video-calling system designed for children. A great way to keep in touch with grandparents.
It has a huge 19″ touchscreen that let's kids be kids, and an interactive video call on a tablet or smartphone. Amazon Glow is designed for children to learn and play with each other, making it the perfect gift for your tech-savvy kid.
The service requires an Amazon Kids+ subscription, which automatically renews every month. For just $4.99 per month, you can give your child access to a wide variety of toys that they are sure to love.
Craft Supplies
When you give someone a craft supplies as a gift, you are giving them the opportunity to create something special. This could be anything from a new piece of jewelry to a painting.
Craft supplies are also a great way to show your appreciation for someone.
Gift Basket
Kids love to get gifts, but it can be hard to come up with something unique and special. If you're looking for a gift that your child will love, you should consider building a gift basket.
This is a great way to combine different types of gifts, and it's a fun way to spend some time together.
For example, my daughter got a princess-themed gift basket when she was little.
Non-toy gift idea for kids: Experiences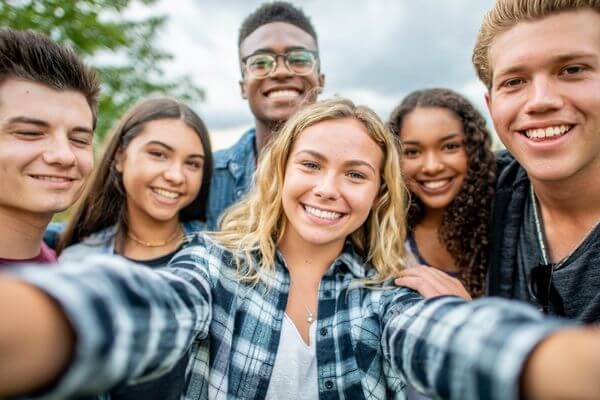 Experiences make great gifts for kids because they can be educational, fun, and memorable.
Some great ideas for experiences to give as gifts include museum visits, sporting events, Broadway shows, dinner at a fancy restaurant, science exhibits, art exhibits, theme parks, comedy clubs, acting classes, and dance classes.
Master Classes
Master Classes are a great way for kids to learn from the masters.
They provide a unique experience that can help kids learn about anything (almost). Master Classes can be a great gift for kids because they can help them learn new things and improve their skills.
I remember and treasure all of the master classes I took growing up.
Spa Experience for Kids
One way to give the gift of a spa day to kids is to buy some bath bombs, nail polish, and hair treatments. Another way is to set up a little home spa kit.
Finally, you can spend some quality time together and have fun!
Grab all of your spa experience supplies here.
Tickets to a favorite play or concert
One option is to get tickets to the child's favorite play or concert.
This will give them an experience they will enjoy and remember for a long time.
Every time Imagine Dragons come to our city, I always hear the kids practicing their lyrics.
Tickets to Sporting Events
There are a lot of great sporting events happening throughout the year that your kid would love to attend.
Whether it's a professional game or a college game, sporting events make for great memories. And tickets aren't as expensive as you might think!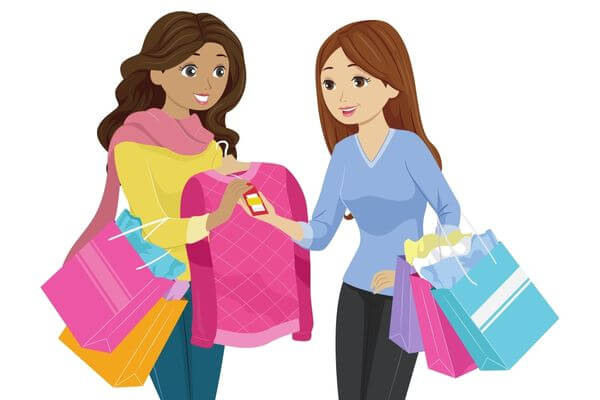 Head to the Theatre for a Broadway Show
Do you have a family member or friend who loves to go to the theatre?
Perhaps they've seen a show before and are always looking for something new to see. Head to the theatre for a Broadway show!
Broadway shows are often full of excitement and suspense. Your loved one will have a memorable time and you'll get to go out with them!
A day of sleeping in
One idea is to give the child a day of sleeping in especially popular with middle schoolers and high schoolers.
This can be a great gift for kids who seem to have everything and are always on the go. It can also be a chance for parents to spend some time alone or with other siblings.
A day at a zoo
One idea is to give the child a day at the zoo. This can be an all-day experience or simply a visit to see the animals.
It can be fun and educational, and it's something different that the child may not have done before.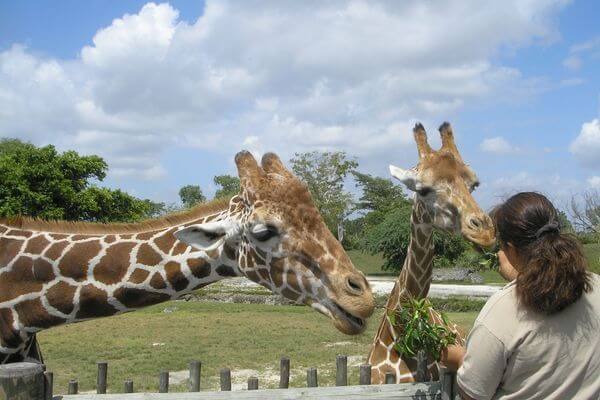 Game Night
Kids love the game night! It's a great way to bond with friends, have some fun, and learn new things. There is a lot of fun non-toy gifts you can give your kids for a game night that will make it even more enjoyable. Here are a few ideas to get you started:
Set up a board game or card game in your home and let the kids play with you.
If your child is a competitive type, give him or her an incentive to win by offering a small prize for the winner of each game. This will make the game night more exciting.
If you are playing a card game, make sure to have plenty of snacks and drinks on hand in case anyone gets thirsty or hungry while playing the game.
Check out the latest games on the market!
A day of cooking with a celebrity chef
One unique gift you could give to a kid who has everything is a day of cooking with a celebrity chef. The child will get to learn how to cook their favorite dishes from the best in the business, and they will get to eat their creations afterward.
Great for the aspiring chef!
Theme Park Excursion
If you're looking for a unique gift for a kid who has everything, why not take them on a day trip to a theme park?
A day at a theme park could be a great non-toy gift idea for kids. Kids would love the chance to go on rides, explore the park, and enjoy the company of their friends. .
They'll get to experience all the fun and excitement of a theme park while spending time with you (and their friends).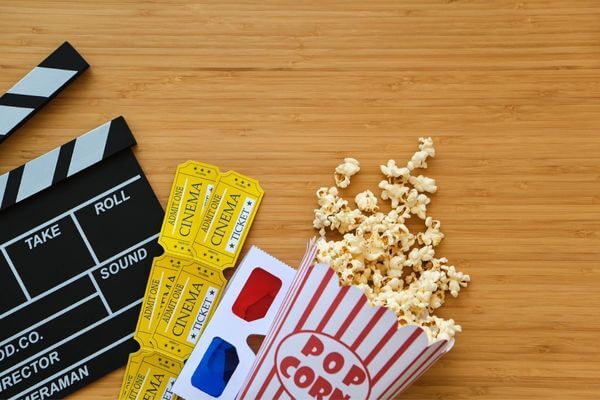 Splash at a water park
A day at the water park can be a great gift for kids who have everything. They will enjoy hours of fun in the sun and get to cool off in the water.
Plus, they will be able to play with their friends and make some new ones. Maybe even consider a season pass?
Flight Lessons
If you're looking for a unique and cool gift for a kid who has everything, how about flying lessons?
There are many different programs that offer this experience, and it is sure to be something the child will never forget. They will get to fly in the cockpit of a private jet or airliner, and may even have the opportunity to take the controls!
They may even make a career choice out of this gift.
A day with a celebrity
Could you imagine if this kid got a chance to hang out with Dude Perfect or Ninja Kidz all day?!?!
They would be on cloud nine.
That would be one unique and cool gift for kids who have everything.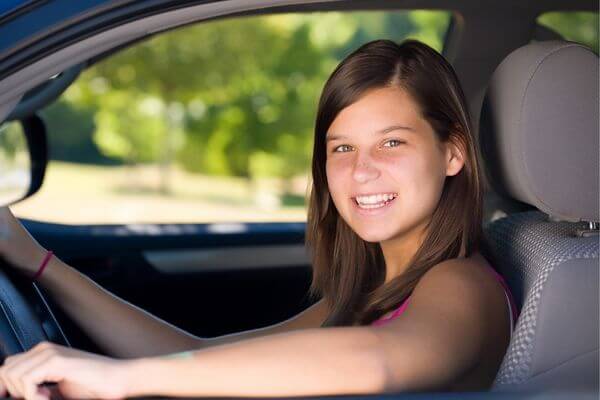 Course at a local college
One idea is to give the child a day of learning by taking him or her to a local college for a course of their choice.
This will allow the child to explore new interests and learn something new in a fun and stimulating environment.
There are plenty of classes to choose from.
Kid's Choice Dinner
One great gift idea for kids is to give them a Visa Gift card. This way, they can "pay for dinner" and have a fun experience doing it.
Also, you could also give them a gift card to a grocery store so they can cook their own dinner. This would be especially beneficial if you teach them how to cook their own dinner as well.
A day of doing nothing
When it comes to finding a unique and interesting gift for a kid who has everything, sometimes the best option is to give them nothing at all.
A day of doing nothing can be just what they need to relax and enjoy their birthday or special occasion.
Can adults have this one too, please?!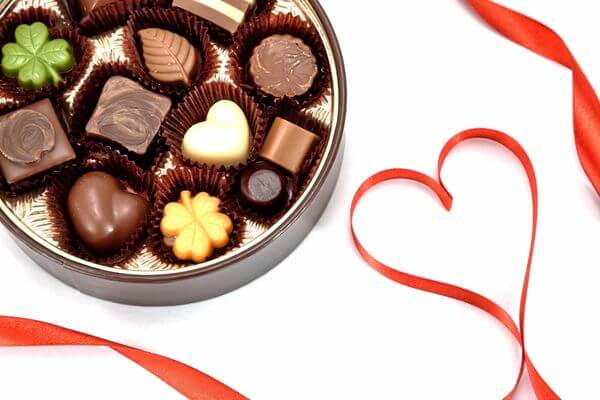 Dinner at a Fancy Restaurant
A dinner at a fancy restaurant can be a great gift for kids.
Kids will love the experience of trying a different cuisine and sitting at a high-end table. Plus, spending a special night out with friends can be a memorable experience.
A day of service at a local charity
One option for a kid who has everything is to give them a day of service at a local charity.
This will allow the child to spend time giving back and helping those in need, which can be just as rewarding as any material gift.
In fact, this is why mission trips are so popular!
Some other fun experience gifts for kids include go-karting, theme parks, and escape rooms. These experiences are exciting and new, and they're something that the kids can enjoy together.
The Ultimate Gift Idea for Kids: Cold Hard Cash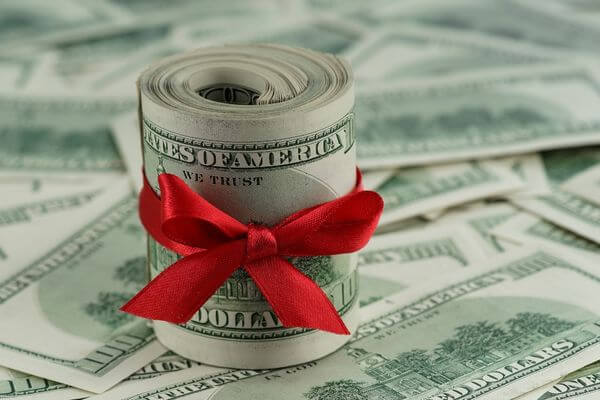 Giving cash as a gift is a good idea because it is a tangible gift that can be used immediately.
It is also a great way to avoid any possible clash of interests with the child who might receive the gift. Cash is a low-key way to show your appreciation for the child, and it is also a way to avoid feeling obligated to give a gift.
Also, it helps kids to realize the value of money and how to manage it. Those life lessons might be well worth it!
Or a Gift Card
When you don't know what to get a kid who seemingly has everything, a gift card is always a safe option.
With so many different stores and places to spend them, gift cards let the child choose what they really want. This way, you know they'll be happy with their present.
Unique Fun Toys or Eyes to See the World?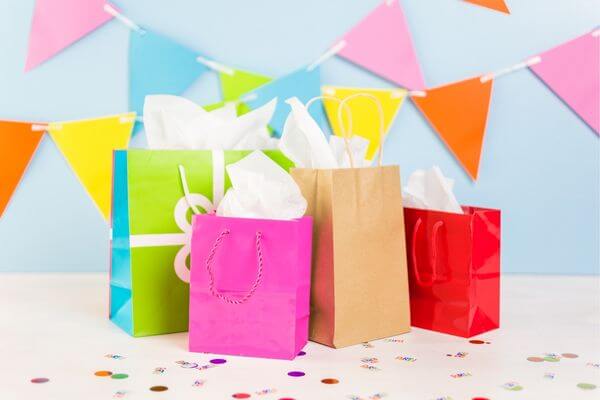 Now, you have a decision to make…
Will you go with: unique fun toys or experiences? The choice is yours.
Just remember… one will leave a longer impact on the recipient than the other. That is why many families are opting for Christmas experiences over traditional gifts.
Which Creative Gifts Will You Get?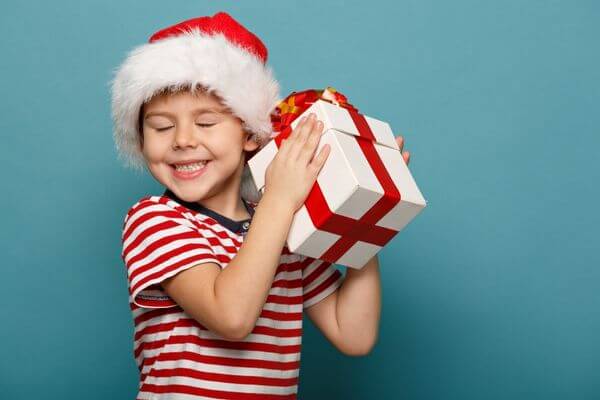 If you have a child that seems to have everything, it can be hard to know what to get them for gifts. However, there are still some great options out there.
It is proven that experiences bring more happiness than traditional gifts, so why not lean to towards those ideas.
There's no need to spend a fortune on a gift for a kid who has everything. With a little bit of creativity, you can find a gift that will be sure to put a smile on everyone's face.
Review our list and see what takes your fancy!
If you're looking for a gift for a young person who has everything, our list of 35 cool gifts is sure to have something for everyone. From non-toys to clothing ideas, there's something for everyone on this list.
So, what are you waiting for? Get shopping!
You probably need inexpensive gifts for the woman who has everything, right?
Need More Christmas Gift ideas?