Best Online and Side Hustles for College Students: Ideas for Fast Money
Inside: Are you looking for ways to make money while you're still in college? This guide has a variety of ideas for side hustles for college students that can help you get started. From online businesses to odd jobs, there's something for everyone.
Are you a college student searching for ways to increase your income and improve your financial situation while balancing your academic commitments? We've got your back!
In this student-friendly guide, we'll share side hustles for college students, giving you many opportunities to earn extra cash.
You can even learn to get paid to go to school!
Whether you're tech-savvy, creative, or inclined towards offline work, you'll find something that suits your preferences.
Let's jump in and explore how you can transform your free time into a valuable money-making asset!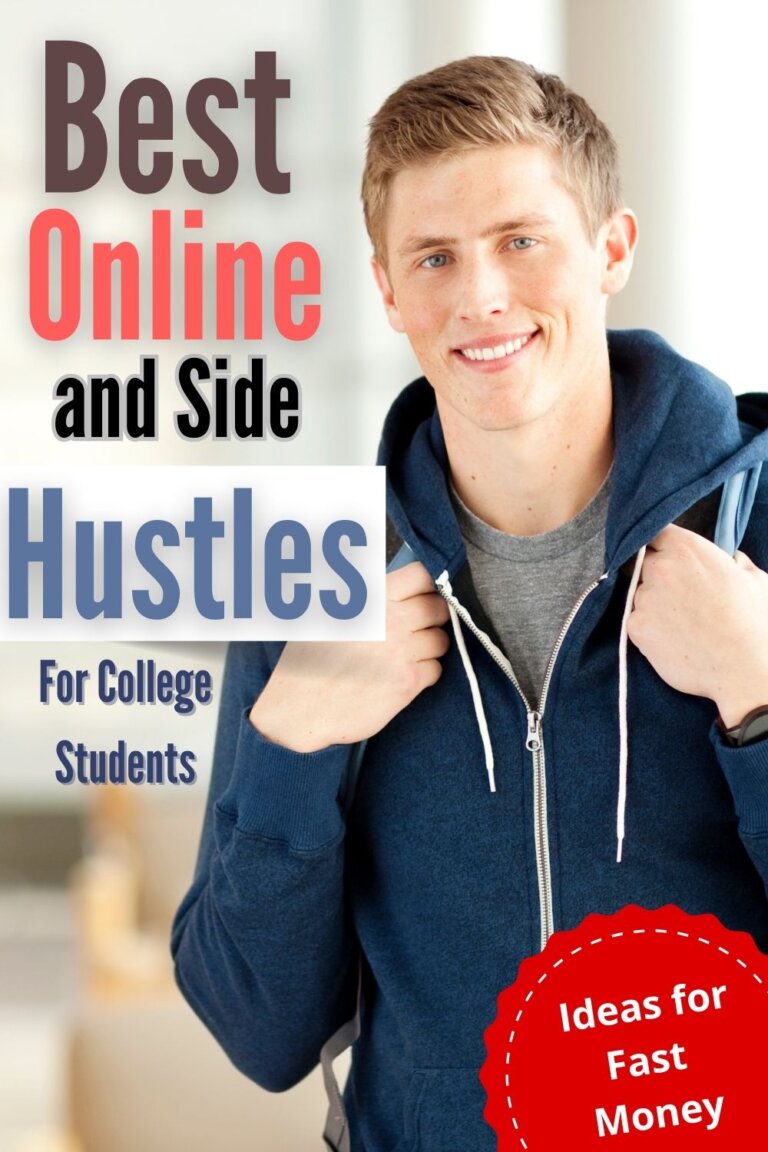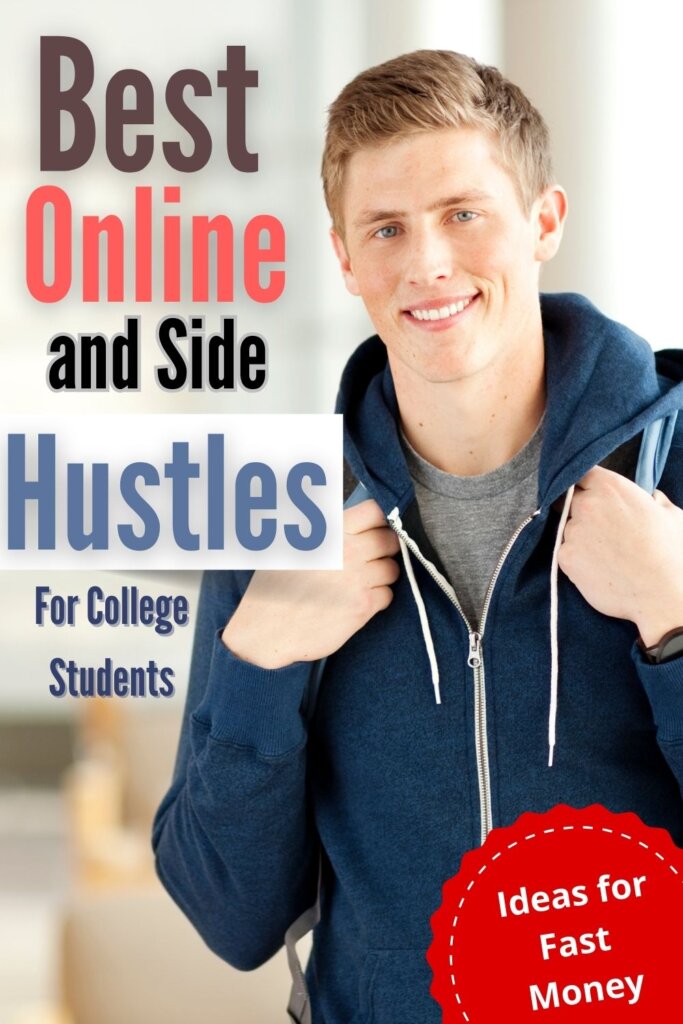 What is a Side Hustle?
Simply put, a side hustle is like having a little extra adventure on the side while you're busy with your main gig, which in this case might be college classes.
It's your chance to boost your finances and gather valuable experience that could pave the way for future career opportunities. It's like adding a dash of extra flavor to your college life along with extra cash!
What side hustles can I do as a college student?
As a college student, you possess a unique set of skills and resources that can be leveraged to generate income.
Whether you aspire to know how to make quick money in one day or debate what should I do for a living, opportunities await you.
Stay tuned for the second part of this article, where we'll explore a treasure trove of side hustles perfectly tailored for college students.
What can I do to make extra money as a college student?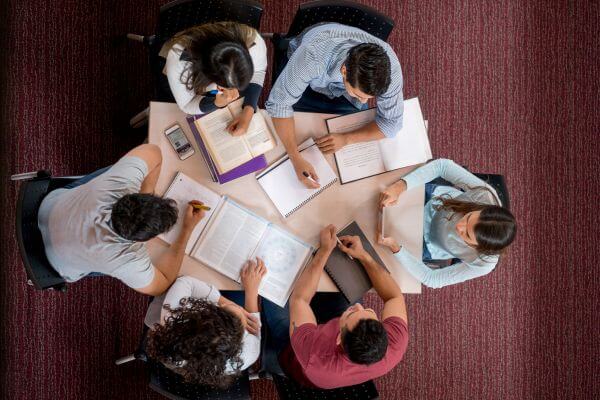 As a college student, there are various ways to earn extra money.
Most importantly, you need to find something that works well into your college schedule.
That is why many college students prefer to learn how to make money online for beginners. That gives them the chance to make money on their time from their campus or anywhere else they choose to move.
Now, let's move on to the best online and offline side hustles for college students that may be of interest to you.
This post may contain affiliate links, which helps us to continue providing relevant content and we receive a small commission at no cost to you. As an Amazon Associate, I earn from qualifying purchases. Please read the full disclosure here.
Best Online Side Hustles for College Students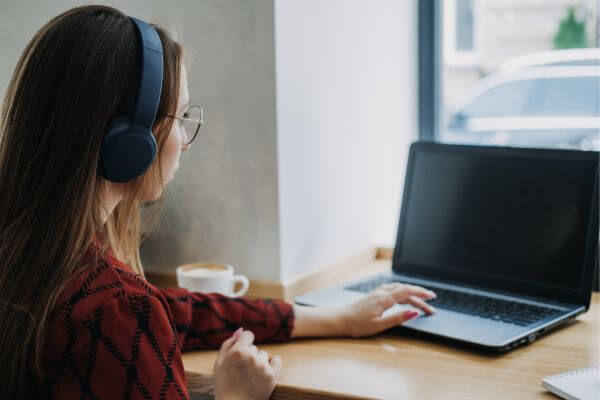 As the digital era continues to expand, opportunities for online side hustles are becoming more prevalent.
These side gigs leverage the power of the internet allowing flexibility, diversity, and potential profitability without sacrificing full-time commitments.
From millennials to retirees, are venturing into online side hustles to supplement their income, make use of their skills, or explore new career paths.
1. Write Articles for Websites
If you have a flair for writing, you can explore freelance opportunities as a content writer for websites and blogs. Numerous online platforms offer paid writing gigs.
Create a portfolio of your writing samples, sign up on freelancing websites like Upwork or Fiverr, and start bidding on writing projects.
Learn how to Earn Money Writing.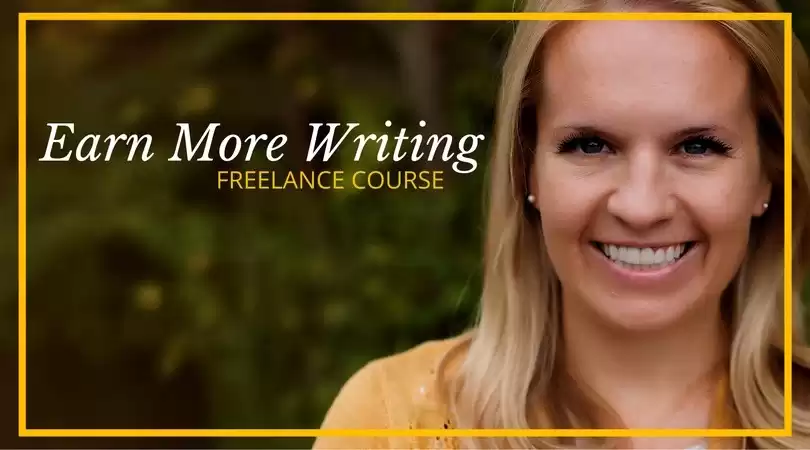 Earn More Writing
You can make money as a freelance writer.
Learn techniques to find those jobs and earn the kind of money you deserve!
Plus get tips to land your first freelance writing gig!
Start Now
2. Build Websites
If you're tech-savvy and have web design skills, offer website design services to individuals or small businesses looking to establish an online presence.
Showcase your web design work through a portfolio website, network with potential clients, and consider joining platforms like WordPress or Wix for easy website creation. Just make sure to use Kadence WP for themes!
This is a great gig for college students because you can take on more clients during your school breaks and none during finals week.
3. Starting an Etsy Business Selling Printables
Creating printables on Etsy is a popular and potentially profitable endeavor. It involves designing digital products that users can download and print at home.
Find the most popular digital products to sell on Etsy.
Beyond imagination and design skills, it is essential to learn how to optimize product descriptions and pricing, for which you can turn to comprehensive online courses. By following this how to sell printables course, you can equip yourself with the right tools to excel in this Etsy niche.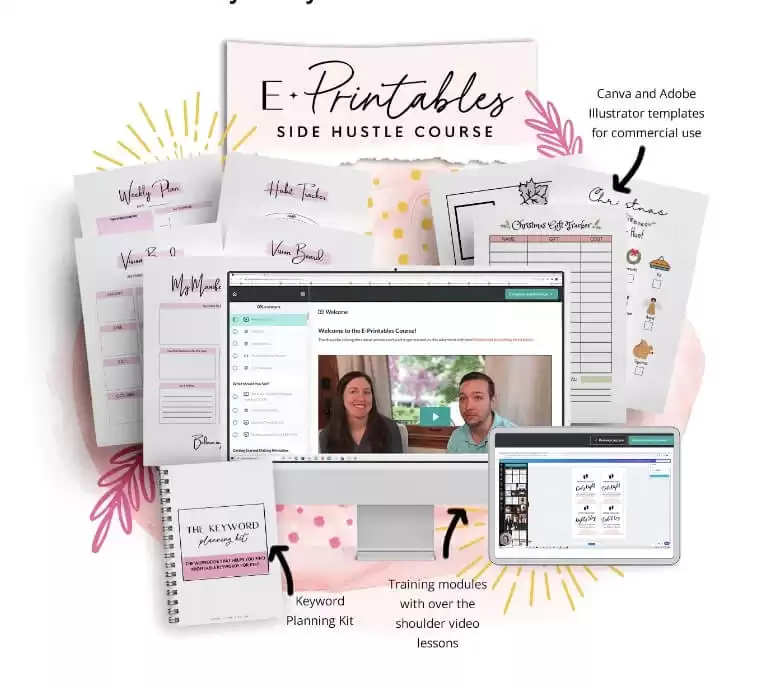 4. Create Videos
As a college student, there are two possible avenues for this side gig.
You can start a YouTube channel or offer video creation/editing services.
If you choose to venture into your own YouTube challenge, then you are able to monetize your videos through ads and sponsorships. Most importantly, you need to choose a niche for your YouTube channel, then create engaging content, and build a loyal audience.
Don't want to be in the limelight? You can also offer video editing services on freelancing platforms.
5. Start a Blog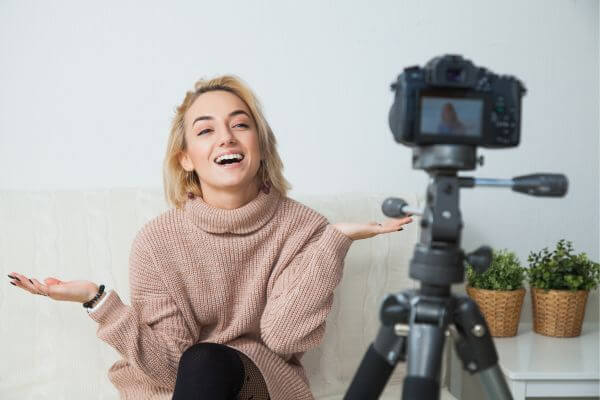 Share your knowledge or passion through a blog and monetize it through affiliate marketing, sponsored posts, and ads.
Pick a niche you're passionate about, set up a blog using platforms like WordPress and Kadence theme, and consistently publish high-quality content.
This is not for the faint of heart, but college students traditionally have better success because of promotion through social media and engaging with readers.
6. Start an E-commerce Business
Launch your online store selling products you're passionate about. Platforms like Shopify make it easy.
Source or create your products, set up an e-commerce website, and market your products through social media, email marketing, and search engine optimization.
One of the main benefits is an e-commerce business with low start-up costs, low ongoing maintenance, and the ability to remain open and generate sales 24/7.
7. Become a Freelancer
Explore freelance platforms for various opportunities like graphic design, programming, or digital marketing.
As a freelancer, you can work remotely and at your own pace. Create a compelling freelancer profile, showcase your skills, and bid on projects that match your expertise on platforms like Upwork, Freelancer, or Guru.
This is a great way to start building your portfolio of experience.
8. Write Your Classmates' Cover Letters and Resumés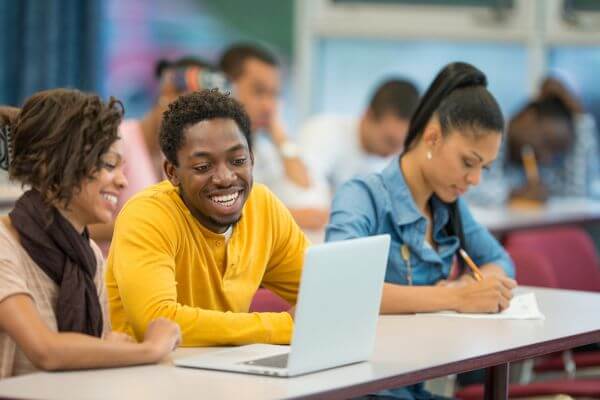 Engaging in the preparation of your classmates' cover letters and resumes can be a rewarding side hustle.
Many employers today express concern about the lack of well-written cover letters and resume submissions they receive. By capitalizing on your writing skills, you can provide a much-needed service for your peers while earning some income.
Hence, build your proficiency with practice resumes, then decide on your charge per each document created.
9. Sell Stock Photos
If you have photography skills, sell your photos on stock photography websites like Shutterstock.
This is a perfect side hustle for young adults because you are constantly capturing the moments.
To get started, create an account on stock photography platforms, upload high-quality images, add relevant keywords, and start earning royalties when your photos are downloaded.
10. Write eBooks
Capitalize on your expertise in a specific subject and create eBooks to sell on platforms like Amazon Kindle Direct Publishing. Design an eye-catching cover and promote your eBook through social media and book-related forums.
This is the first step to passive income before you even graduate!
11. Proofreading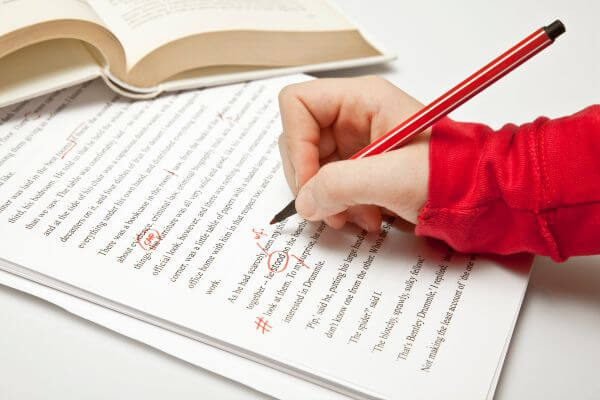 Proofreading can be a fruitful side hustle for students looking to earn extra money.
By leveraging your writing skills, you can charge a fee to proofread and edit classmates' assignments, theses, or essays. Also, many small businesses are always looking for help!
With platforms like Fiverr or college bulletin boards, you can advertise your services and set your own rates, potentially making $25–$45/hour according to proofreading expert Caitlyn Pyle.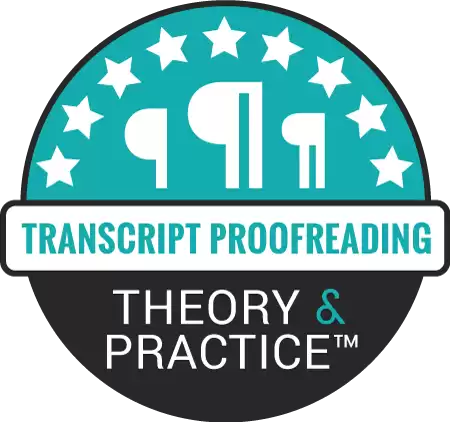 Transcript Proofreading
Get the step-by-step guide Caitlin Pyle used to build a thriving at-home business making a full-time income!
A booming legal industry means that transcript proofreaders are in higher demand than ever...
Enroll Now
12. Start a Podcast
Starting a podcast can be an excellent revenue stream, given the significant increase in podcast listenership, with 82 million Americans being weekly podcast listeners according to a 2021 study.1
Your revenue can come from sponsorships, donations, and offering premium content or services. It's essential to plan your podcast content aligning with your targeted audience and consistently producing high-quality episodes to grow and maintain your listener base.
13. Work as a Virtual Assistant
If you're looking to start as a virtual assistant without prior experience, don't worry!
Many businesses look for virtual assistants for tasks like email management, data entry, or social media management. Find out exactly what is needed with this virtual assistant checklist.
Plus working as a virtual assistant offers the flexibility to work remotely, which is a benefit for a college student.
Learn how to jumpstart your side hustle with this free Virtual Savvy training.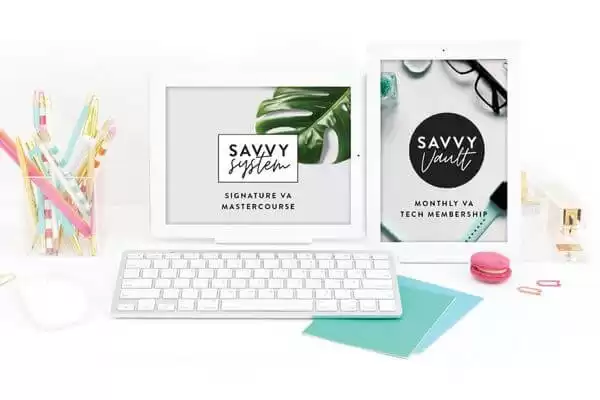 Virtual Savvy
If you've ever wanted to make a full-time income while working from home, you're in the right place!
This intensive training combines thousands of hours of research, years of experience in growing a virtual assistant business, and the power of a coach who has helped thousands of students launch and grow their own businesses from scratch.
Swipe our exact methods to start earning a living from anywhere as a VA – no experience needed!
Learn More
Download Free Checklist
Best Offline Side Hustles for College Students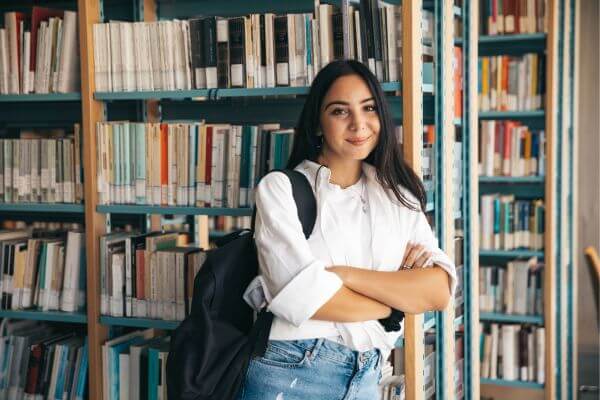 In this section, we delve into the world of in-person side hustles.
Ideal for those preferring tangible interactions and a more predictable income, these opportunities demand physical presence and often offer good remuneration for physical labor.
However, they come with their own set of challenges like fixed service hours and potential clashes with a busy schedule.
1. House Sitting
House sitting is an excellent side hustle for college students.
You can offer your house-sitting services to neighbors or anyone going on vacation. It's all about providing peace of mind to homeowners by ensuring their property is secure and well-maintained.
Build trust in your community by offering reliable house-sitting services, and word-of-mouth recommendations will follow. Consider promoting your services through Trusted Housesitter.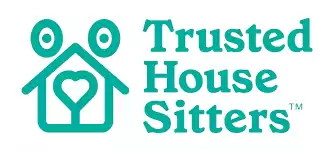 2. Food Delivery Driver
This is an extremely easy way to make money.
Sign up as a food delivery driver for platforms like UberEats or DoorDash. After registering as a driver and meeting the platform's requirements, you can start delivering food orders in your area.
This side hustle allows you to set your hours and earn extra cash while enjoying the freedom of the open road.
3. Offer Lawn and Gardening Services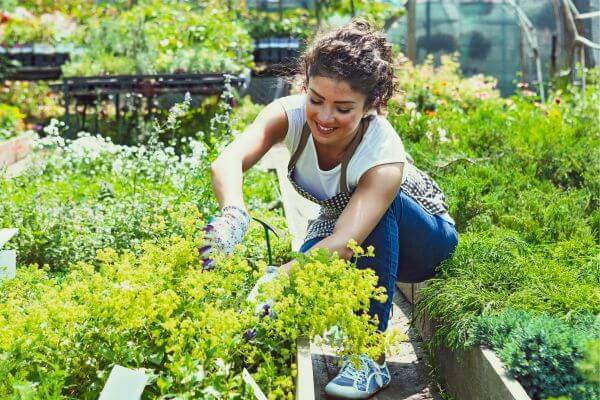 For those with a green thumb or a passion for outdoor work, offering lawn and gardening services can be a lucrative side hustle.
All by helping homeowners in your area with lawn care and gardening tasks. Investing in basic gardening tools is essential, and you can advertise your services through flyers, local online groups, or by simply offering your services to friends and family.
In fact, this may turn into your full-time business like this high school student.2
4. Shovel Snow During the Winter
If you live in an area with snowy winters, don't miss the opportunity to capitalize on it. Offer snow shoveling services to residents in your community.
Promote your snow shoveling services well in advance of the winter season to secure clients.
On a snowy day, you can easily make 200 dollars fast. Just by being prepared to respond promptly to snowfall, and ensuring that driveways and walkways are safe and clear.
5. Become a Tutor
Sharing your knowledge by becoming a tutor is not only a valuable service but also a great way to earn extra income.
You can tutor fellow students in subjects you excel in or offer your expertise to local school kids. You can also tutor your classmates who are struggling in class.
Advertise your tutoring services through college bulletin boards, social media, or tutoring websites.
This could be a side hustle you do with your mom!
6. Clean Houses and/or Offices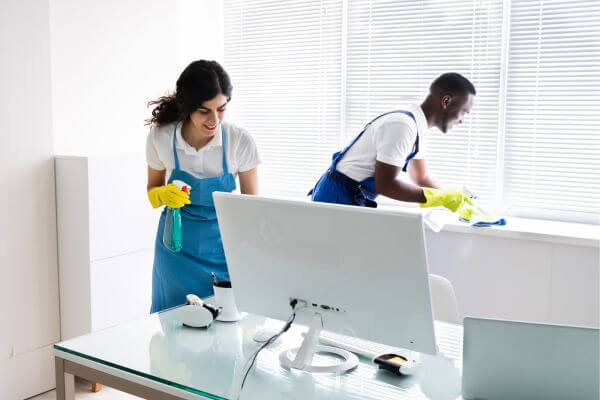 Cleaning services are in demand, and you can provide them to individuals or businesses in your area.
Invest in basic cleaning supplies and equipment, set competitive rates, and market your services through local ads, referrals, and social media.
A reputation for thorough and reliable cleaning can quickly build your clientele.
7. Edit Your Classmates' Papers — For a Fee, Of Course
If you have strong writing and editing skills, consider offering your editing services to your fellow students.
Many students appreciate having their papers reviewed and improved by a peer.
Promote your editing services within your college network, showcase your skills, and offer reasonable pricing to attract clients. This can quickly spiral to making 300 dollars fast.
8. Become a Handyman or Handywoman
If you're skilled in fixing household issues or performing basic maintenance tasks, this side hustle can be highly profitable.
Acquire a basic toolkit, and offer your handyman services locally. From minor repairs to assembling furniture, providing reliable and affordable solutions can earn you a good reputation and repeat business.
You can quickly get started on TaskRabbit today.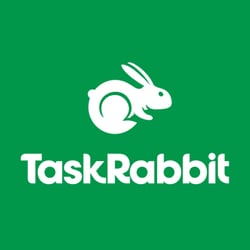 TaskRabbit
Find local jobs that fit your skills and schedule.
With TaskRabbit, you have the freedom and support to be your own boss.
Plus set your own rates!
Get Started
9. Translator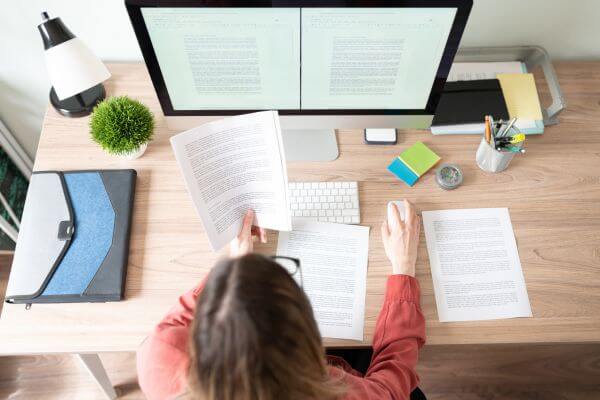 This is a highly needed service! If you're proficient in multiple languages, offering translation services can be a rewarding side hustle.
Create a portfolio that showcases your language proficiency and advertise your skills to businesses or individuals who require translation services.
Your ability to bridge language barriers can be a valuable asset to various clients.
10. Deliver Anything Else Someone Might Need
If you're the proud owner of a vehicle or even a trusty bicycle, you can tap into the world of delivery services. While food delivery is a popular option, you can expand your offerings to deliver a wide range of items.
Consider offering delivery services for groceries, prescription medications, packages, and even care packages for college students.
People are always willing to pay for help.
11. Drive for Uber or Lyft
Becoming a rideshare driver with companies like Uber or Lyft is a popular side hustle that offers flexibility. Sign up as a driver, meet the platform's requirements, and start offering rides to passengers.
The benefit is you can choose your working hours, making it convenient to fit around your class schedule.
Another option is earning tips from valet parking.
12. Hauling Junk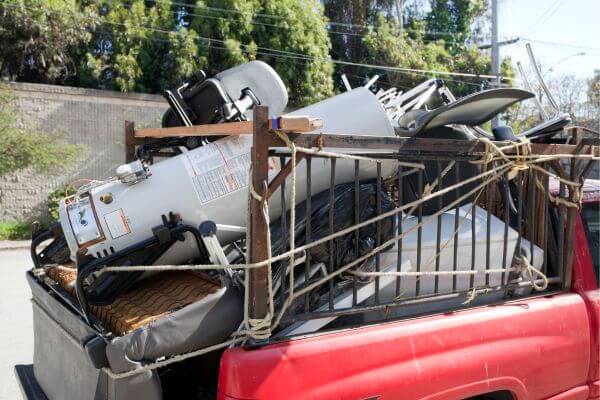 Help people declutter their homes by offering junk hauling services. You'll need access to a pickup truck or a vehicle with ample cargo space.
Advertise your services, establish rates based on the volume of items to be hauled, and provide efficient and responsible junk removal.
Seriously, I see three or more posts in my neighborhood with people asking for help to move their junk!
13. Turning Your Car into a Moving Advertisement
Ever wondered if you could make money while driving around town? Well, here's an interesting side hustle idea – turning your car into a moving advertisement.
Some companies are willing to pay you to wrap your car with their branding, turning it into a rolling billboard.
As you cruise through town, you'll not only earn money but also become a conversation starter. It's a unique way to earn extra income while sparking interesting discussions about the products or services you're promoting.
14. Offer Moving Services
Assisting with local moves can be physically demanding but financially rewarding. Advertise your moving services locally, and consider forming a team if necessary.
Ensure you have the necessary equipment, such as dollies and moving blankets, to facilitate the moving process. By providing a smooth and efficient moving experience can lead to positive reviews and referrals.
This is a great side hustle for men – especially young adults with strong backs!
15. Entertaining Kids at Birthday Parties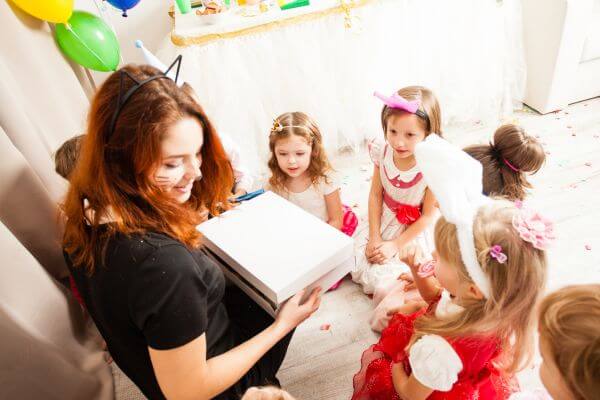 Entertaining children at birthday parties is a profitable side hustle for college students, especially those who have a knack for acting or enjoy engaging with children.
This venture could earn you between $50 and $100 per hour.
Develop a repertoire of entertaining acts, start promoting your services through local event planners and social media, and offer packages for different party sizes.
16. Teach Music or Sports Lessons
Share your musical or athletic skills by offering lessons to aspiring learners.
Whether you're skilled in playing an instrument, coaching a sport, or giving dance lessons, there's likely a demand in your community. Advertise your lessons through flyers, social media, or local community centers.
Make sure you have the necessary equipment and expertise to provide quality instruction. This is what I did in high school and college.
17. Proctor Tests
If your college conducts exams, there may be opportunities for students to work as test proctors for a fee. Inquire about proctoring opportunities at your college's testing center or academic department.
This can be a convenient way to earn extra income without straying far from your campus.
18. Become a Legal Street Performer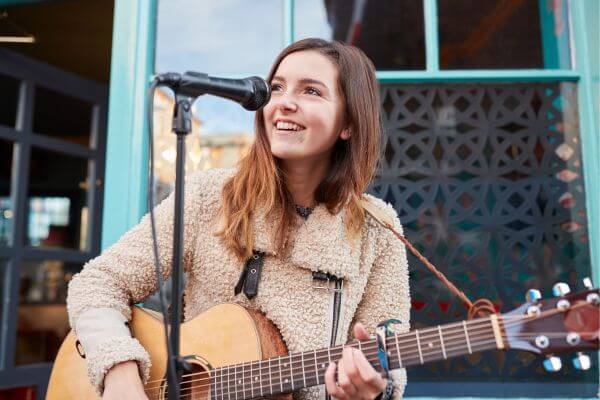 If you have a talent for street performing (e.g., playing music or juggling), consider performing in public spaces for tips.
Choose a suitable location, prepare your act, and follow local regulations for street performances.
Could you make $1000 in a day?
19. Be a Lifeguard
Lifeguarding is a responsible job that requires attentiveness and quick response in case of emergencies. If you're a strong swimmer with the necessary certifications, consider working as a lifeguard at local pools or aquatic centers.
Unfortunately, this is a high-stress and low-paying job. So, you are better off considering one of these low stress jobs that pay well.
20. Offer a Painting Service
Offering painting services can be a rewarding side hustle, especially for those who find the task peaceful and enjoy bringing a fresh new look to rooms or entire homes.
Most homeowners dread the prospect of painting their own homes and are often willing to hire a handyman to do the job. You can easily make 500 dollars fast.
With minimal initial investment in quality brushes and rollers, you can unleash your creativity and transform spaces with color and design, choosing your own hours and clients in the process.
21. Sign Up as a Substitute Teacher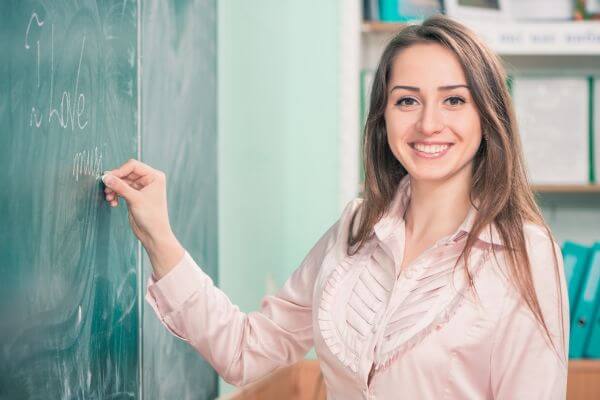 Working as a substitute teacher is an excellent opportunity for individuals who do not necessarily have a teaching certificate but possess a high school diploma and a clean background check.
My husband, having served as a substitute teacher, found the experience to be rewarding when he was in college.
Not only did it pay well, averaging about $131 per day, but it also allowed him the chance to engage in student activities and provide value to the local school district.
22. Babysitting
Babysitting is a viable side gig, particularly suitable for early childhood education degree seekers, offering flexibility and a rewarding experience while caring for others' children.
It involves variable commitments mostly during evenings, weekends, and some weekdays, with an average earning potential of $17 per hour.
Securing babysitting roles can be accomplished through personal connections, local community outlets, and digital platforms like Sittercity.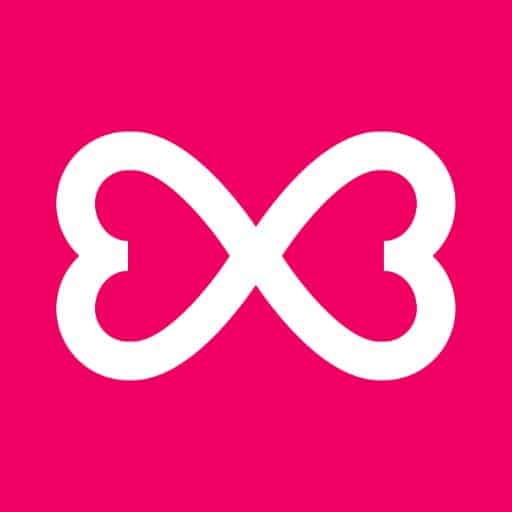 SitterCity
More than babysitting jobs—build a side hustle you love!
Connect with local families for free.
Sign Up Now
Why is college the best time to start a side hustle?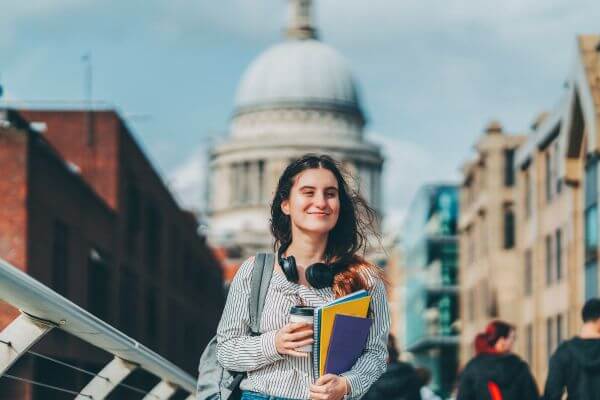 Before we bid adieu for now, let's ponder why college is the perfect breeding ground for side hustles:
Flexibility: College schedules often come with pockets of free time, making it easier to juggle academic responsibilities and a side gig.
Learning and Growth: Side hustles offer valuable lessons in time management, financial literacy, and entrepreneurship that complement your academic knowledge.
Networking: Your college is a hub of potential clients, collaborators, and mentors, providing a fertile ground for your side hustle to thrive.
Financial Independence: Earning your own money allows you to alleviate the burden of student loans and gain financial independence.
Employing multiple streams of income is the savviest thing you could do for your finances and your long-term wealth.
Tips to be Successful with Your Side Jobs for Students
One of the best things about side hustles, is you are able to get real-life experiences and knowledge. This side hustle may or may not become your full-time job, but the skills are transferable.
The goal is to find success, so let's explore some essential tips to succeed in your side hustles as a college student:
Time Management: Prioritize your college commitments and allocate dedicated time for your side hustle.
Skill Utilization: Leverage your skills, whether it's writing, design, or a particular subject you excel in.
Online Presence: Create a portfolio or profile to showcase your skills and attract potential clients or customers.
Networking: Connect with fellow students, professors, and professionals who might offer opportunities or guidance.
Also, don't give up if your first side justle doesn't work out the way you hoped. Keep going until you find something you love to do!
Are You Ready To Start Hustling?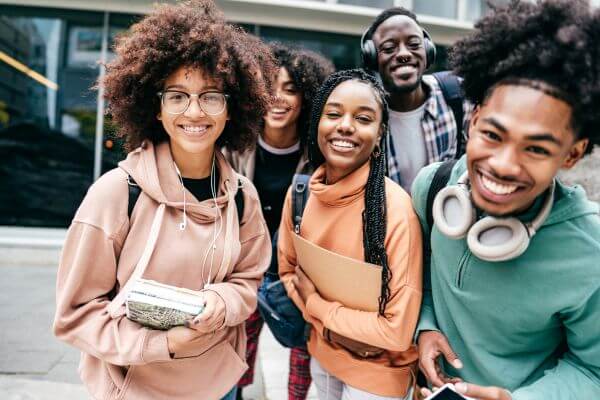 As you set off on your side hustle journey, keep in mind that consistency, dedication, and adaptability will be your trusted companions.
Whether you choose to dive into online opportunities, embrace offline endeavors, or strike a balance between the two, every experience will play a part in your personal and entrepreneurial growth.
If you are going to be in various locations during your college years, it is best to look for remote jobs for college students.
Your path towards financial empowerment is only just beginning, and we're thrilled to be with you every step of the journey.
Between each college exam and class, you can make money to pay for your schooling. I think that is a win-win to pay for college without loans.
Start your side hustle today and get on the path to financial freedom with Money Bliss.
Source
Statistica. "U.S. Podcasting Industry – statistics & facts." https://www.statista.com/topics/3170/podcasting/#topicOverview. Accessed on October 4, 2023.
10 News. "A CEO at 17: How this Colorado teen transformed his side hustle into a legitimate business." https://www.10news.com/news/green-worx-landscaping-golden-colorado. Accessed on October 4, 2023.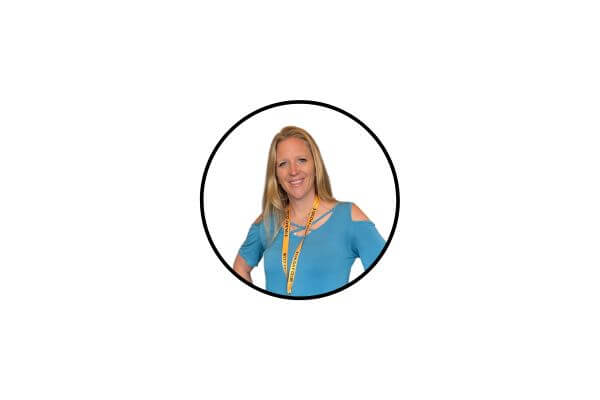 Did the post resonate with you?
More importantly, did I answer the questions you have about this topic? Let me know in the comments if I can help in some other way!
Your comments are not just welcomed; they're an integral part of our community. Let's continue the conversation and explore how these ideas align with your journey towards Money Bliss.