How to Make 500 Dollars Fast: 40 Legit Ways to Earn Quick Bucks Today
Inside: Are you looking for ways on how to make 500 dollars fast? If so, you've come to the right place. In this guide, you'll learn how to earn money quickly and easily by doing things by simple tasks.
With the economy in such a dangerous place, it's time to start thinking about extra income.
Prices for groceries, gas and basic necessities are skyrocketing and people are desperate for ways to earn money outside their normal jobs. That could be you if you need cash quickly!
I have a secret. You'll never guess what it is, but I'll tell you anyway:
Making money fast doesn't have to be difficult.
It can actually be easy if you know exactly where and how to look for opportunities that pay well–and there are plenty of them!
There's no reason why the average person should ever struggle financially again… except maybe if they don't want their own personal income reaching six figures in just days!
In this article, I want to tell you about 27 legitimate methods to make money quickly that are available today. Specifically to make 500 dollars fast.
They won't take up a lot of your time, and they'll help you get ahead in life–quickly!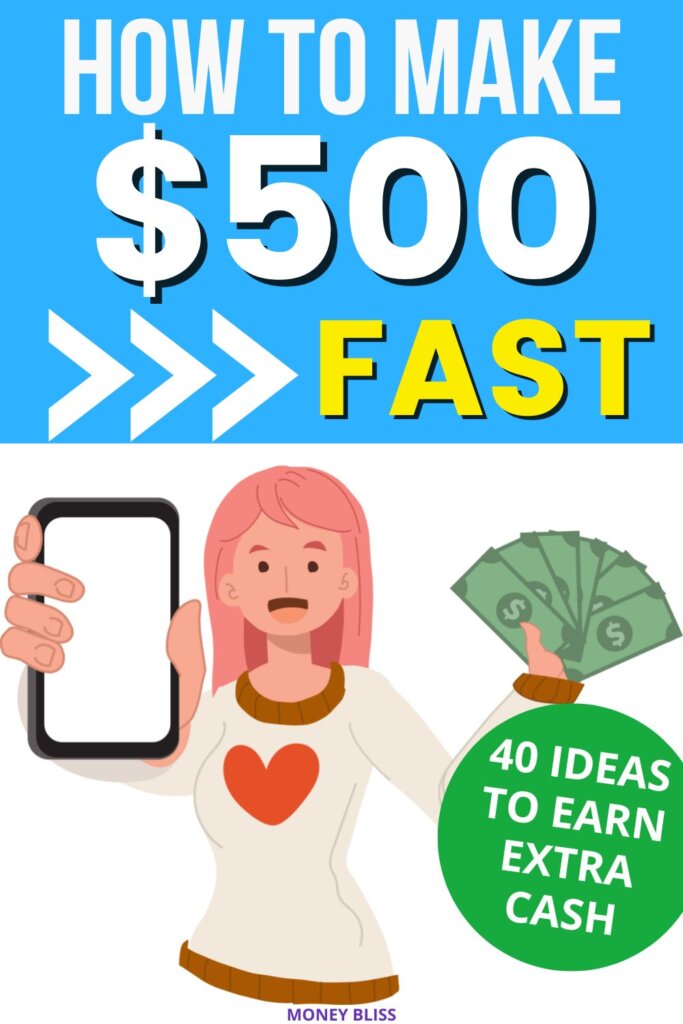 How can I make 500 today?
You need to know how to make 500 a day. You will have to sacrifice something to make it happen – like your time or your possessions.
Shortly, we detailed a few ways you can make 500 today.
This post may contain affiliate links, which helps us to continue providing relevant content and we receive a small commission at no cost to you. As an Amazon Associate, I earn from qualifying purchases. Please read the full disclosure here.
This is the perfect side hustle if you don't have much time, experience, or money.
Many earn over $10,000 in a year selling printables on Etsy. Learn how to get started by watching this free workshop.
If you've ever wanted to make a full-time income while working from home, you're in the right place!
This intensive training combines thousands of hours of research, years of experience in growing a virtual assistant business, and the power of a coach who has helped thousands of students launch and grow their own business from scratch.
Options on how to get 500 dollars fast in a week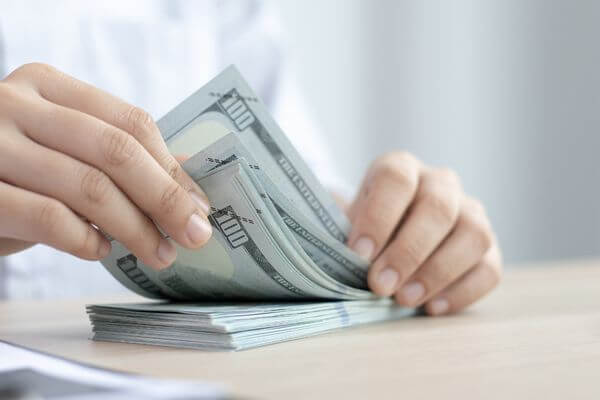 It is more practical to find ways to make 500 a week than risk being spammed on some ways to make money quickly.
Most of these methods only require a little bit of time and no extensive requirements to make 500 dollars.
When you need to make money fast, you must hustle and work hard.
Simple Ways to make $500 fast without a job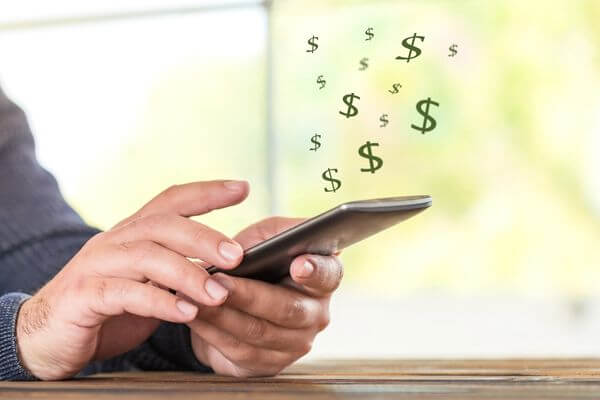 These are ways you can make money without trading much time for money.
You have to change how you spend money or look for promotions that would help your situation.
Cut Unneeded Bills
One way is to lower your bills by using services like Truebill and Billshark. These services help you cancel subscriptions and negotiate better rates on your monthly payments.
You can also save $500 by reviewing your monthly expenses and canceling any unused subscriptions.
This is something simple that will save you money in the long term.
Spending Less Money
One of the best ways to save money is to cut back on your spending. Take a look at your budget and see where you can cut back, whether it's eating out less or buying fewer clothes.
You may think there is no way I can make $500 by spending less. But it is 100% possible.
Think about that last Amazon purchase, takeout for dinner, or meeting up with friends for happy hour.
You need a no spend challenge to save $72 for 7 days to make 500 dollars in a week.
That seems like a pretty simple tradeoff to me.
Look for Bank account cash bonuses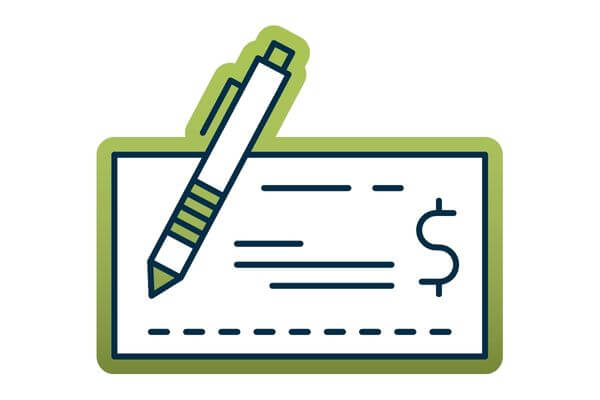 Bank bonuses are a great way to earn some extra cash, and often offer $100 or more signup bonuses. Recently, I earned $300 for opening a checking account. It took minutes to do.
You can easily find online-only banks that offer bank signup bonuses, and the bonus money can be a great help if you're living paycheck to paycheck.
However, you'll need to keep the account open for at least three to six months in order for the bonus to be awarded, so make sure you're able to meet that requirement before opening an account.
Find Credit card signup bonuses
If you're looking to make some quick cash, then signing up for credit card signup bonuses can be a great way to do it.
Many credit card companies offer sign-up bonuses which can range from $100-$500. You usually need to meet a spending requirement, but there is no time limit on keeping the account open.
Make sure to read the fine print and compare offers before making a decision.
More Signup bonuses for online brokerages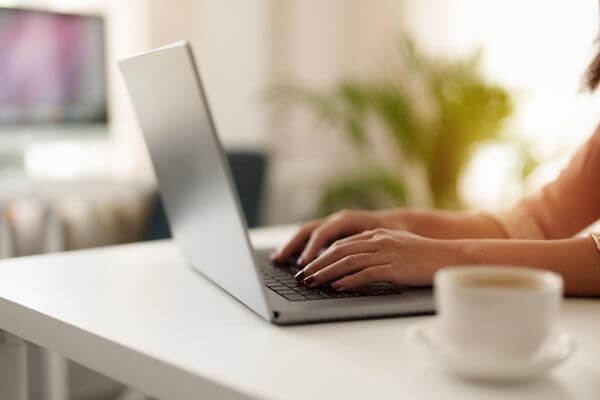 Opening an investment account with a brokerage like Robinhood can get you free stock. The value of the stock may be between $2.50 and $10, which can add up quickly if you open multiple accounts.
Due to FINRA regulations in the industry, these types of cash bonuses are becoming less and less common.
Invest with Equity Multiple
With Equity Multiple, you can earn dividends from your investment, which can add up to $500 or more over time. Plus, you can get started with as little as $5000.
To get started, sign up for a free account with EquityMultiple. Then, choose an investment plan and deposit money into your account. Once your money is invested, you'll start earning dividends. And as your investment grows, so will your earnings.
This is more of a longer-term strategy as dividends are paid quarterly.
How to Make $500 Online today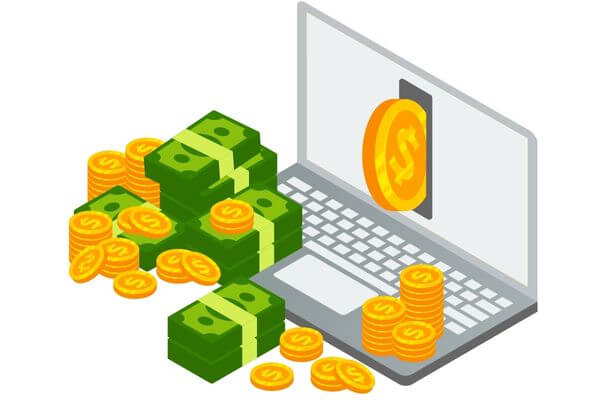 Whether you're an avid online surfer or not, everyone can find a way to make quick cash. We give the most up-and-coming ways that have been proven time and time again.
In fact, learning how to make money online for beginners is becoming more and more common.
You need to start building passive income with an online platform.
Make $500 fast with HealthyWage
HealthyWage offers cash prizes to those who lose weight, and it's a great way to make some extra money.
To win a cash prize, you must bet money on yourself. Your investment will help you reach your weight loss goals faster.
Sounds like a win-win to me!
Offer Virtual Assistant Service
If you have strong organizational skills and are detail-oriented, you could make a great virtual assistant.
Virtual assistants help out with a range of tasks, including appointment setting, email and calendar management, and social media posting. The industry is in high demand and can pay $10/hour or more.
You have the power to pick your clients and work from home. To find success quickly, check out this getting started as a virtual assistant checklist.
Teach English Remotely with VIPKid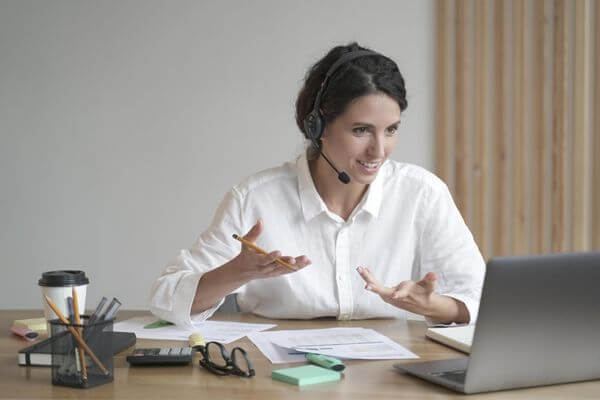 Are you looking for a way to make some extra money? Do you have a passion for teaching? If so, then VIPKid may be the perfect opportunity for you!
VIPKid is an online platform that allows tutors to teach English to students in China. The pay is great, and the hours are flexible. You can work as little or as much as you want.
Here are a few things to keep in mind when teaching with VIPKid:
Be careful about canceling or rescheduling classes. This may result in losing money.
Canceling or rescheduling classes can reduce your rating and payments.
Make sure to show up on time and be prepared for each class.
Provide engaging and interactive lessons that will keep students coming back for more!
To get started, simply create an account and submit a short application. Once you're approved, you'll be able to start teaching classes!
Freelancing Your 9-5 Skills
Use your talents and skills to find opportunities to freelance your day job.
Fiverr is a great resource for finding freelance work. You can list your services and the rate you charge for them on Fiverr, making it easy to find work that suits your skill set.
If you have any skills that can be used to create a quick and easy product, you can make money on Fiverr by offering your services for $5 and up. The more positive reviews the better success you will have.
Earn 500 today trading stocks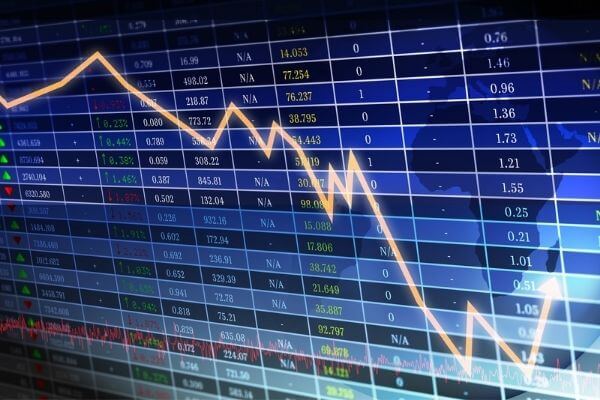 Why this one, may not be for everyone but you can master how to get 500 dollars in an hour. It can become a lucrative option if you are willing to invest in education and practice.
To make $500 trading stocks today, you will need to identify stocks that are undervalued and invest in them. You will need to monitor the stock prices and make buy and sell decisions as needed.
This is how I become a part of the $1000 a day club by trading stocks.
Freelance Writing
If you have a knack for writing and a passion for sharing your knowledge, then freelance writing could be a great way to make money online.
To be successful in freelance writing, it's important to be able to write quality content quickly and efficiently. It's also helpful to build up a network of clients so that you have a steady stream of work.
As you build your portfolio and establish your credibility as a writer, you'll be able to charge more for your services and command higher rates from clients. If you're looking for an easy way to make money online, then freelance writing is definitely worth considering.
Become a Proofreader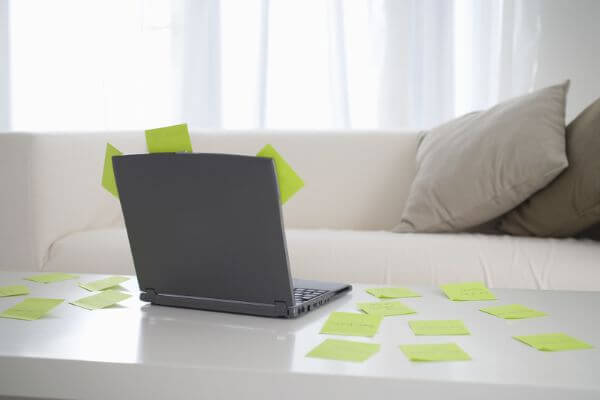 There are many different types of proofreading jobs available online, and you can find one that suits your skills and interests. To become a proofreader, you need to have a keen eye for detail and be able to spot errors in grammar, spelling, punctuation, and formatting.
You can find proofreading jobs online using freelance job portals like Freelancer, Upwork, and Fiverr. Proofreading can be a profitable career if you are able to land clients who are willing to pay for your services.
The Caitlyn Pyle proofreading course offers helpful tips for starting a proofreading business. This course covers everything from how to start your own business to how to market your services and land clients.
How to Make $500 quick with your stuff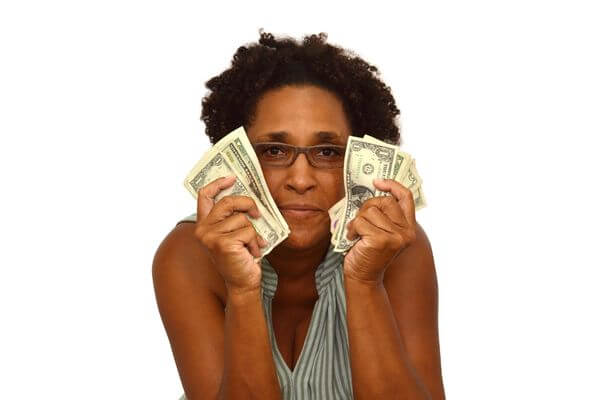 When you're on the hunt for a quick buck, look no further than the stuff you have around you.
That is the best way for some extra cash is to look at what you already have around the house.
Selling items you no longer need and plan a garage sale
There are a number of websites and services that allow you to sell your used items in return for cash.
This is a great way to sell the possessions you no longer need and make some extra money fast.
Websites that accept second-hand items are a great way to Decluttr are great for electronics. You can always sell on Facebook Marketplace too.
Find makeshift tables for garage sale.
Wrap your car in advertising
You can make money by renting out your car to advertising companies.
This can be a great way to earn some extra income, especially if you drive a lot. The amount you earn will depend on the advertising campaign, how much you drive per month, and your location.
Most people earn around $400 per month from car advertising. Check out Carvertise to find out more about making money this way.
Sell Old Tech on Decluttr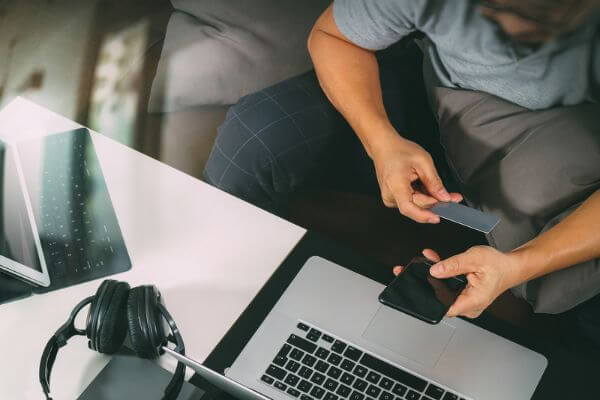 If you have old tech products lying around, Decluttr is a great way to get rid of them and make some extra cash.
Decluttr pays more than other platforms and accepts a wide range of used electronics. Listing items on Decluttr is easy using the free app, so it's a convenient option if you're looking to make some quick money.
Sell Old Appliances and Furniture
You can make money by fixing up old furniture and selling it. Also, it doesn't even have to be the furniture you own, you can find old furniture on Craigslist and Facebook Marketplace and refurbish it.
Always, sell your refurbished goods at a higher price. Learn how to flip from the experts.
Rent out your Vehicle
If you don't use your car often or don't need it for a few hours, then look at renting out your car. This works especially well in urban areas where everyone may not have their own car.
Using specialized apps as a platform to rent out your car tends to be more reliable than Craigslist or Facebook Marketplace, but they may charge a fee for listing your car.
You always want to make sure that you have the proper insurance when renting your car to others.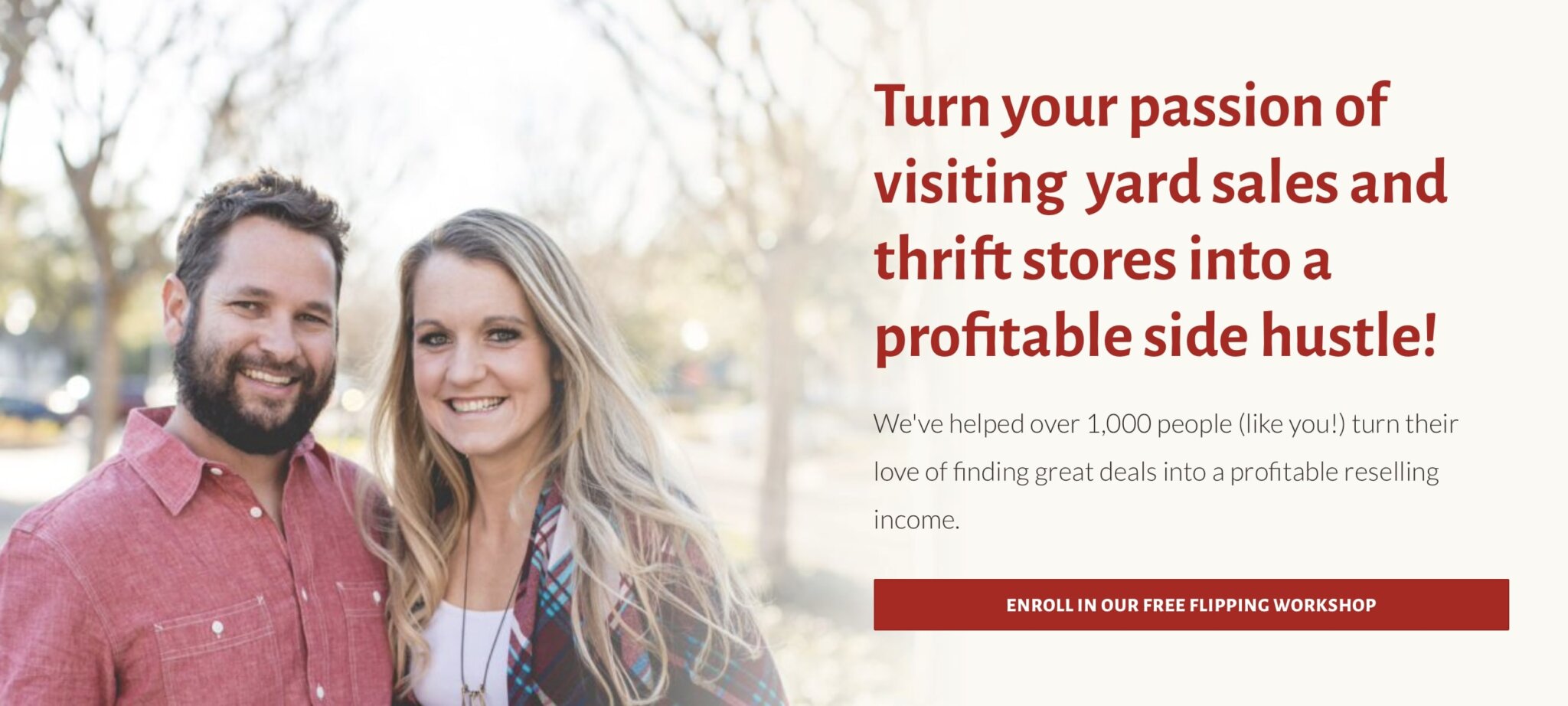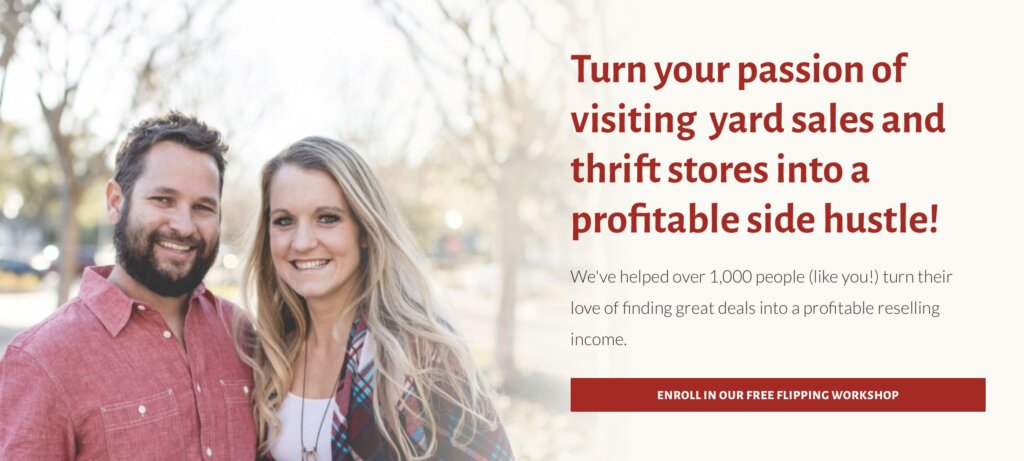 Sell Your Clothes and Jewelry on Poshmark or Etsy
If you're looking to make a quick buck, selling your old clothes is a great way to do it.
You can sign up for a free account on Poshmark or Etsy and start listing your clothes for sale. Be sure to take good quality photos and write detailed descriptions of each item to increase your chances of making a sale.
Avoid selling anything on Poshmark or Etsy that would fetch less than $10.
Rent out an apartment or living space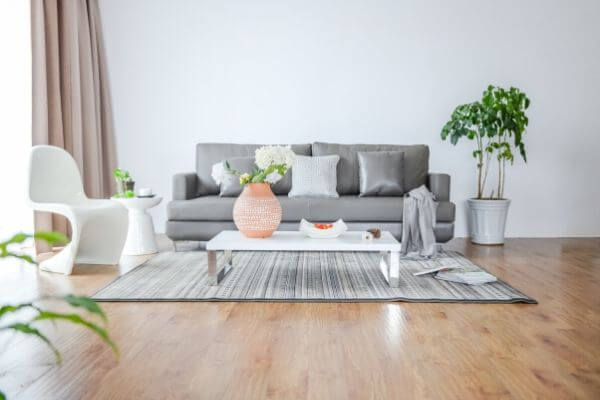 It is profitable to rent out a property and there are a number of ways you can do this, including using Airbnb.
You can rent out your spare room or an entire condo/house and often make more money than you would if you rented the space to a traditional tenant.
This is a great way to supplement your income without the constant hassle of roommates.
Sell Your gift cards
There are a number of websites that allow you to sell your gift cards for cash.
Usually, you can get up to 90% of the card's value in cash. This can be a great way to get some extra money, especially if you don't plan on using the gift card.
Gift card Granny and Card Cash are two services that offer different options for sellers. They will buy the gift card from you for less than the value of the card, and then resell it to someone else at a discount.
Simple Ideas for Delivery Gigs or Driving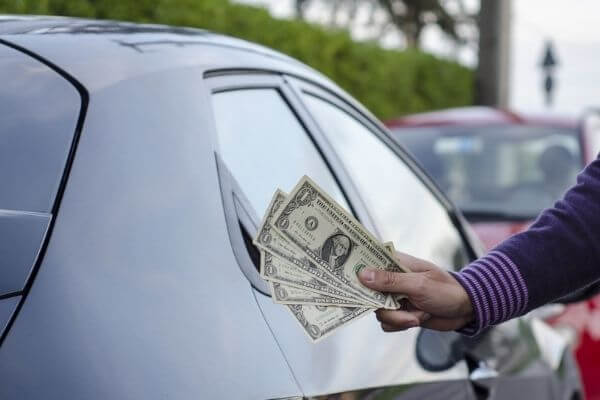 This can be a great way to make some extra money on the side. Plus you can do it on your hours.
Uber or Lyft
If you're looking for a way to make some extra money, driving for Uber or Lyft is a great option. You can set your own hours and work as much or as little as you want. Plus, you get to meet new people and see new places.
The downside of driving for Uber or Lyft is that you may not like sitting in traffic. But if you're willing to put up with a little bit of congestion, it's a great way to earn some extra cash.
Double what you make by putting advertisements on your car.
Driving people to and from the airport
Some people may be interested in making money by driving people to and from the airport. More and more people prefer to hire a private driver to avoid the hassle of parking and the risk of your car being damaged – us included!
This type of work can be very lucrative, especially if you are able to do it consistently. The best way to get started is to find a reliable company to work for.
Once you have a good relationship with your driver, you can drive for yourself.
Delivering packages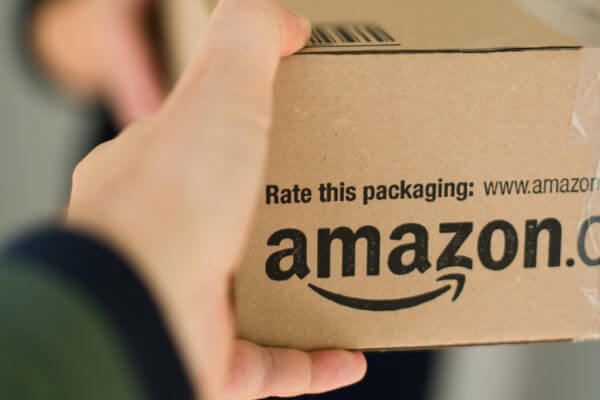 There are many opportunities for people who want to deliver packages. You can make an extra 500 a week doing this, or even more.
There are many online platforms that offer delivery jobs, and many companies also use independent contractors. You can find delivery jobs in all parts of the country, and you can work as a driver or a delivery person.
Many drivers choose to work for Postmates or Amazon. But, there are a lot of companies that offer delivery work.
Deliver with Instacart or Doordash
Instacart and Doordash offer different types of deliveries, groceries, and restaurant takeout, respectively. But they pay the same hourly wage and receive tips.
With the surge of popularity, you can quickly make $500 cash by the end of the week.
Even if you don't have a car, you can become an Instacart shopper.
How to earn $500 fast by hustling Side Gigs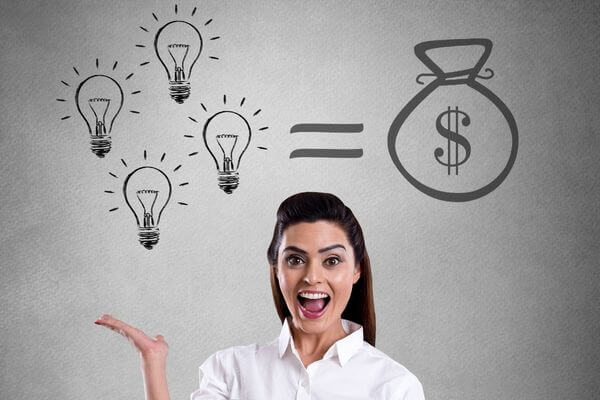 These are ideas that will consistently bring in extra income for you.
Especially if you are looking into how to flip money!
While they make take weeks or even months to achieve long-term success, it is worth the consistent income.
Babysitting and Child Care
If you're looking for a way to make some extra money, babysitting can be a great option. You can set your own hours and earn money by watching other people's children.
To get started, you'll need to be at least 14 years old and have some experience with children. It's also helpful if you have CPR training and are comfortable with basic first aid. Once you've got those basics covered, you can start advertising your services online or through word-of-mouth.
When you're meeting with potential clients, be sure to discuss your rates, availability, and any special skills or qualifications you have (such as experience caring for children with special needs). Once you've found a few families that you feel comfortable working with, babysitting can be a great way to earn some extra cash on your own schedule.
Dog Walking
Walking dogs is a great way to get some exercise and make some extra money.
There are many dog owners who are happy to pay someone to walk their dog, and the going rate is generally $10-$25 per 30-minute walk. To find pooches that need to go for a walk, create a profile on Rover!
Once you're approved, you can start taking bookings and walking dogs in your spare time.
Pet Sitting
Pet sitting has many benefits, including spending time with pets and getting some making easy money. You can easily search for pet sitting gigs on Rover. You can pay securely without the need for cash, checks, or tips.
Also, you can expand into pet sitting; this is a great way to make some extra money if you love animals and have extra time. My friend is always pet sitting 2-4 dogs making extra cash each day!
Participating in online surveys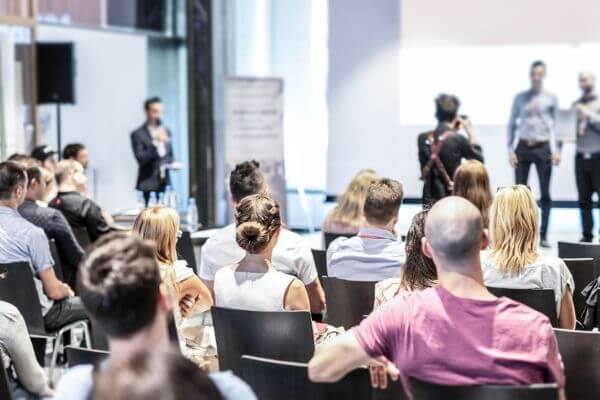 There are a few things to keep in mind when looking for online surveys that pay. You may not hit $500 in a day, but the more time you have the better your chances.
First, be patient. It might take some time to find a reputable site and earn rewards. Second, look for four reliable survey sites: Opinion Outpost, InboxDollars, and Survey Junkie.
Finally, don't forget to cash out your earnings!
Start a Cleaning/Organizing Business
If you're looking for a way to make some extra money, starting a cleaning or organizing business can be a great option. This type of business can be relatively easy to start and can be done on a flexible schedule, making it perfect for those with other commitments.
Many people are looking for help a few hours a week and are willing to pay $20+ an hour for these services.
Participate in Focus Groups
Online and in-person focus groups are a great way to make money. Trade your time for money while companies gain feedback and insights on various topics.
You can earn anywhere from $100 to $150 per hour participating in online focus groups. I know I have before!
There are many companies that offer online focus groups. My favorites are Bestmark and some of which are listed above. It is easy to get started by conducting a quick search on the internet.
Make Money With Your Phone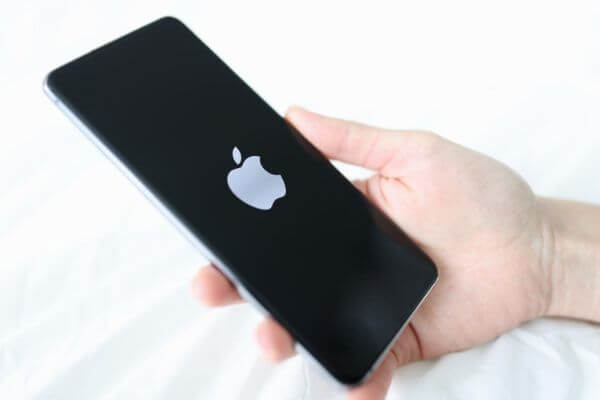 There are many ways to make extra money with your iPhone.
You can start a business, do online surveys, or complete short tasks. There are also a number of apps that will pay you for completing various activities. You just need to find the ones that work best for you.
Tutor Students in Your Area of Expertise
Another option is to tutor students in your area of expertise. This can be a great way to make some extra money and meet new people while you're doing it.
Parents are always looking for tutors from elementary school through to college.
This is a great way to earn dependable weekly income, especially for teachers
Become a House Sitter
There is a huge influx of house-sitting jobs, especially from families that travel a lot. To find house-sitting gigs, it's important to look for websites with a membership fee like Trusted HouseSitters.com.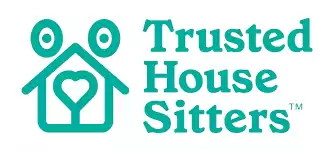 Landing your first gig is worth it since you can break even pretty fast after joining the website.
House sitting websites offer different perks and services. This is a great house hack as well!
Get a Job as a Server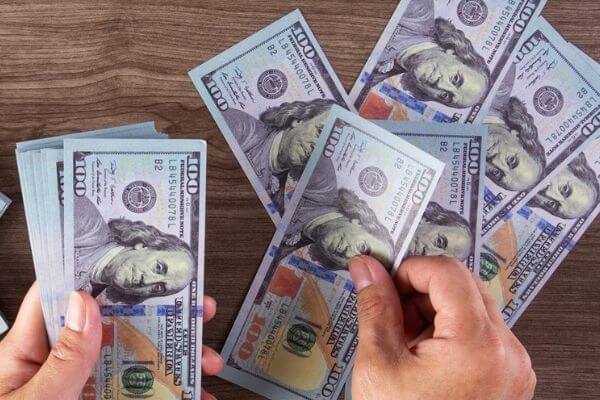 Restaurants and bars are always looking for servers to help them out during busy times. If you're interested in making some extra money, then getting a job as a server is a great option.
Plus you get paid in cash! That is what I loved the most when I was a server.
If you think you have what it takes to be a great server, then don't hesitate to apply for positions at local restaurants and bars. With hard work and dedication, you can make some great tips and earn some extra money!
Sell Handmade Crafts or Goods
If you want to make some fast cash, you can sell handmade crafts or goods.
There are many online marketplaces where you can sell your crafts, such as Etsy, eBay, and Amazon. You can also sell your crafts at local flea markets and farmer's markets.
You can also start your own online store and sell your crafts directly to consumers.
My friend makes knitted hats and sells plenty each and every month.
Pick up gigs on Gigwalk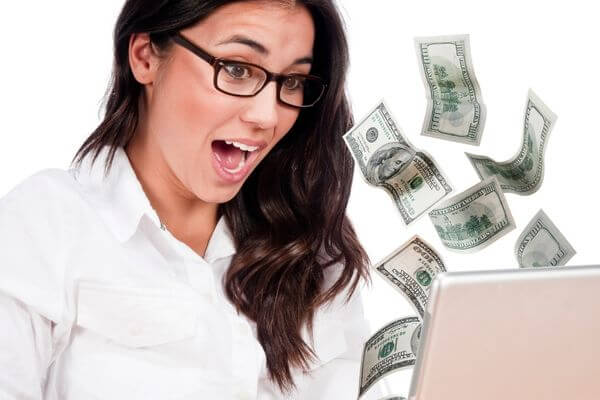 Gigwalking is an app that connects people with work based on their GPS location. Gigwalk depends on swift and reliable payments, as well as the ability to create a flexible work schedule.
If you're looking for a way to make some extra money, gig walking might be for you.
With gig walking, you can choose when and where you want to work, and how much you want to earn. It's a great way to make some extra cash if you're willing to put in the effort.
Participate in a Clinical Trial
Participate in a clinical trial and earn $500 fast.
Clinical trials are medical tests that are conducted to find new treatments or cures for diseases. They are usually funded by the government or private companies.
Clinical trials can be very rewarding, as participants can earn cash prizes and free products. You have to check with your local medical center or try ClinicalTrials.gov.
Work Extra Shifts or Overtime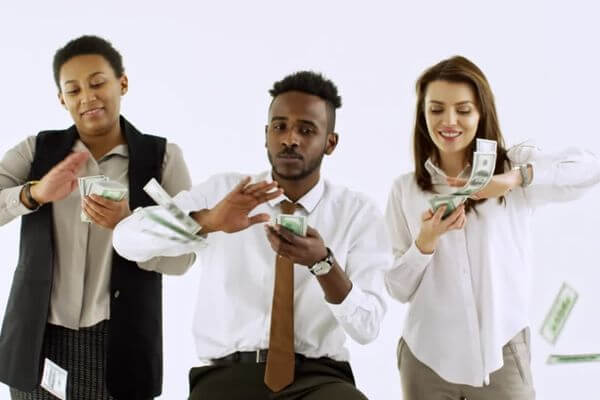 One way is to work overtime. Overtime can be earned by working on weekends, evenings, or during the holidays. It can also be earned by working on special projects. Typically, pay is 1.5 times or 2 times more than your normal hourly wage.
If you are looking for an easy way to make some extra money, you can pick up extra shifts at your place of work. This is typically easier than finding a second job.
Ask for a Raise
The best way to increase your income is by making more per hour at your regular job. If you can get a raise, you'll be able to boost your earnings and start saving up for your financial goals more quicker.
Knowing how much you make per year is important.
When you Need 500 Dollars Fast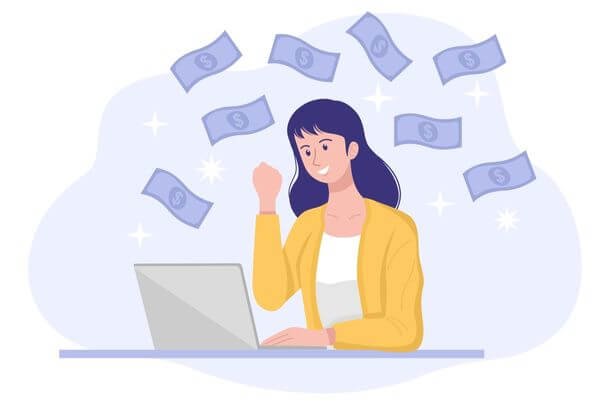 So there you have it – 40 legit ways how to make 500 dollars fast.
If you put in the effort and work hard, you can make a lot of money quickly.
In fact, many people start thinking they need to know how to make 300 dollars fast, only to realize that $500 is you may be needing more.
Either way, you need to look at side gigs, spending less and working more at your 9-5 to find ways you will get the extra cash you need.
There are many ways to make money on the side, from freelancing to becoming a pet-sitter. If you have some extra time, consider picking up a side gig to earn some extra cash. This is how to make 1000 a day.
So what are you waiting for? Start making money today!
Or up your game and learn how to make 2000 fast.