The [Best] 30 Low-Stress Jobs That Pay Well Without a Degree
This post may contain affiliate links, which helps us to continue providing relevant content and we receive a small commission at no cost to you. As an Amazon Associate, I earn from qualifying purchases. Please read the full disclosure here.
---
Have you considered a career without stress?
I'm not talking about your typical 9-5 job where you clock in, hit the coffee machine, and leave. I am talking about finding a low-stress job that pays well and doesn't require any kind of degree or certification.
It can be hard to find an entry-level position without having gone through years of schooling and learning how to apply for jobs with no resume attached. If this sounds like your problem too, then check out the list of 30 low-stress jobs that pay well without a degree.
Do you want to make a good living without the stress of a full-time job?
Or are you just looking for something with flexible hours so that your kids don't miss too many school activities and sporting events?
Do you need to find a low stress job because of health reasons?
No matter what motivates you, these 30 low-stress jobs will provide an income in most regions.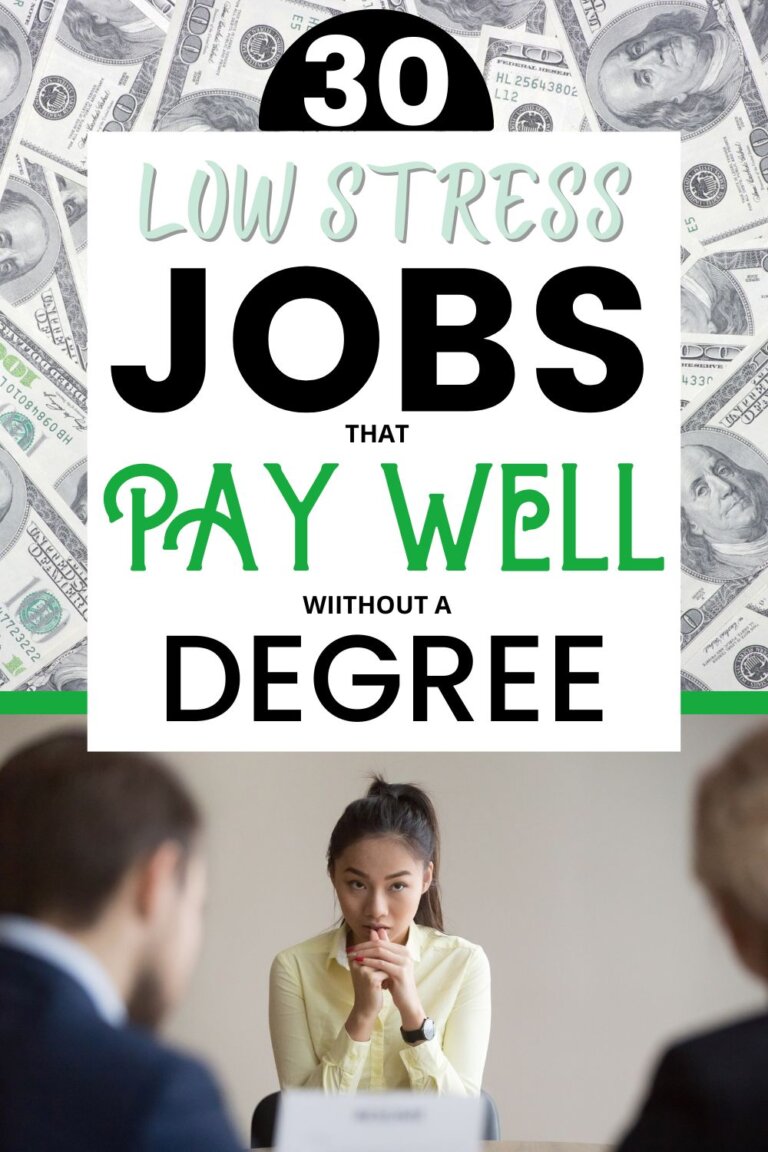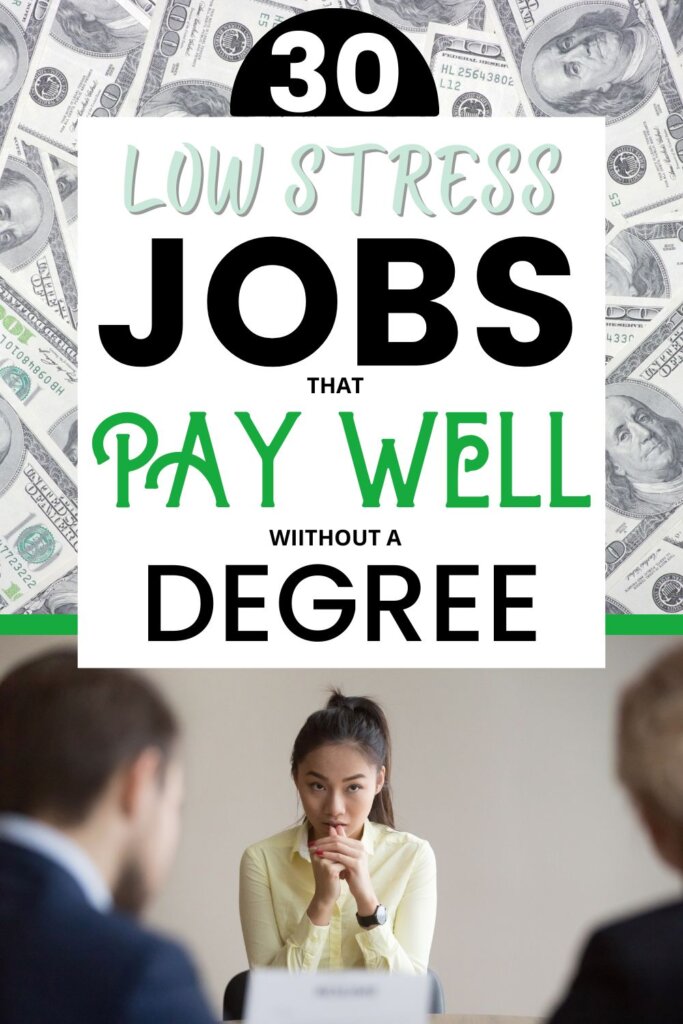 What are low-stress jobs?
Low-stress jobs are those that don't require the individual to have a lot of responsibility, stress, or anxiety.
They often come in smaller roles that offer more benefits and support.
What is the least stressful job that pays well?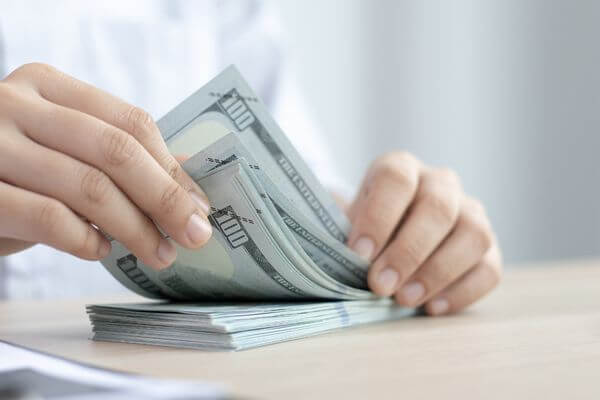 The least stressful job that pays well is one that you enjoy.
As such, everyone will have a different answer.
You know you found a low stress job when you don't even feel like you are working.
The Best Low-Stress Jobs That Pay Well without a Degree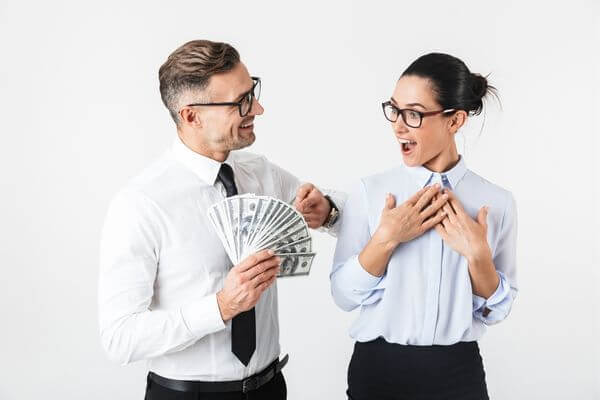 This article contains a list of 30 low-stress jobs that pay well without having to go through the hassle of getting a college degree.
The best part is, these types of jobs also require little or no experience, as well.
All salary estimates are provided by Salary.com.
1. Massage therapist
A massage therapist is a professional who helps people relax by manipulating of their soft tissues and joints. A massage therapist must have knowledge of anatomy and medical procedures, know when to refer patients to physicians, and maintain a professional appearance.
They work in serene environments such as spas, fitness centers, franchised clinics, physicians' offices, or hotels.
Massage therapists typically earn a high salary, with the highest earners making over $55000 annually. They have few educational requirements and can become certified relatively quickly.
To become a massage therapist, one must complete a therapeutic massage program and a minimum number of hours for training. Most states require between 200-500 hours of training.
Average Salary: $44000-71000 per year
2. Electrician
An electrician is a skilled worker who needs only a few years of training to enter the workforce. After completing apprenticeship training, an electrician will be able to work efficiently with electrical tools and circuits. A technical school may be necessary for some electricians before they are ready to work in the field.
Electricians are paid well and have few required qualifications. The average salary is $53,000 per year. You can gain experience by registering in a technical school for six to twelve months.
Average Salary: $40000-69000 per year
3. Travel agent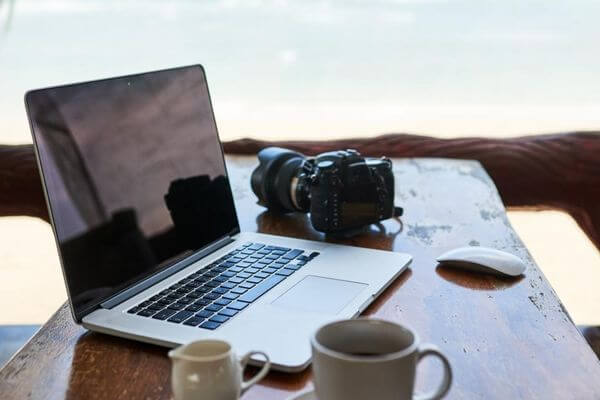 The work of a travel agent generally revolves around assisting people in booking travel plans. This can involve anything from researching destinations and finding the best deals on transportation and lodging, to helping clients plan itineraries and make arrangements for activities at their destination.
Travel agents must be excellent communicators and have strong customer service skills, as they are often the first point of contact for clients. They must also be proficient in the use of computers, as much of their work is done through various software programs.
While the job of a travel agent is not without its challenges, it is generally considered to be a low-stress occupation. This is due in part to the fact that travel agents typically work regular business hours in an office setting. They also tend to earn good salaries, with the average annual salary for a travel agent being $40,650. Those who hold a degree in tourism or hospitality may have an advantage in securing higher-paying positions within the field.
Average Salary: $33000-52000 per year (varies on commission sales)
4. Librarian
Librarians are experts at research and helping people find the information they need. They are responsible for managing collections, assisting patrons, and providing reference services.
Librarians work in a calm and stress-free environment, and often have plenty of time to read books and relax.
Some states allow librarians to have a certification while others require a master's degree in library sciences to be qualified for the job.
Average Salary: $49000-91000 per year
5. Freelance Writer
Freelance writing is a great way to make money while working from home.
It can be a low-stress job if you are good at time management and can stay organized. You will need to market your skills and build a portfolio in order to find clients.
Freelance writing can be a great way to make money without having to stress about a traditional job. The course Earn More Writing will help you grow your freelance writing skills and give you the tools you need to start making money as a freelance writer.
Average Salary: $45000-95000 per year
6. Proofreader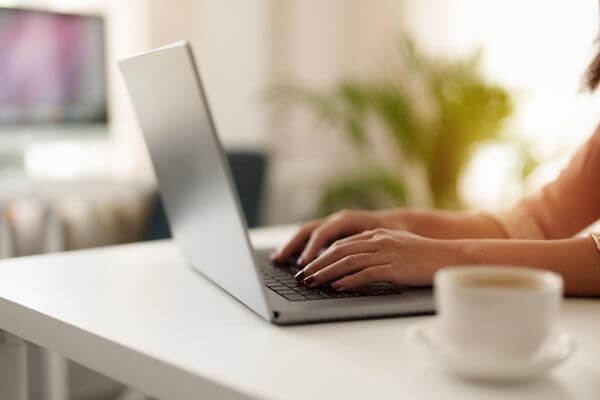 Proofreading is a great job for people who want to work from home. It is a low-stress job that does not require a degree. Proofreaders are responsible for checking the accuracy of documents and correcting any errors.
If you're looking for a well-paying job that doesn't require a lot of stress, proofreading may be a great option for you. In order to learn more about this career, consider watching the free 76-minute Proofread Anywhere workshop.
Average Salary: $42000-70000 per year
7. Computer support specialist
A computer support specialist is a person who helps others use computers and new technology. They may be responsible for training employees on new software, and providing them with any necessary technical help.
A computer support specialist needs strong knowledge of software and hardware, as well as an understanding of business processes. There are no formal education requirements to become a computer support specialist, but most training is on the job. Certifications in computer and network technologies can be beneficial.
Average Salary: $42,000-65,000 per year
8. Dental hygienist
A dental hygienist is a professional who cleans teeth and educates patients on proper oral hygiene. This is a low-stress job with good work-life balance that pays well.
A two-year associate degree in Dental Hygiene is all that is required to begin a career as a dental hygienist as well as state licensure. The average annual salary for a dental hygienist is $77,090.
Average Salary: $59000-100000 per year
9. Blogging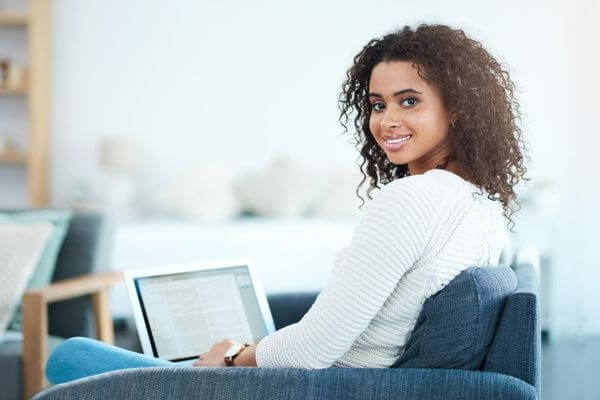 Blogging is a great way for people with anxiety to share their passions and make money. If you are looking for a way to share knowledge and opinions on a variety of topics, then blogging is for you. It can be a great way to connect with other people who share your interests, as well as make some extra money on the side.
You can start your own blog and work with advertising, affiliates, and sponsorships. This way, you can control how much money you make and what kind of content you produce.
For most people, this starts as a side hustle before turning into a full time gig.
Average Salary: $40000-52000 per year
10. Virtual Assistant
A virtual assistant is an individual who provides administrative, creative, or technical assistance to clients from a remote location. They work from home and don't have to worry about things like office politics or business decisions.
This makes it a great career for people who want the flexibility of working from home but also want to make a good salary.
They typically work for a set number of hours each week and can earn $15-$30 an hour depending on their skills and experience.
Average Salary: $39500-48100 per year
11. Web developer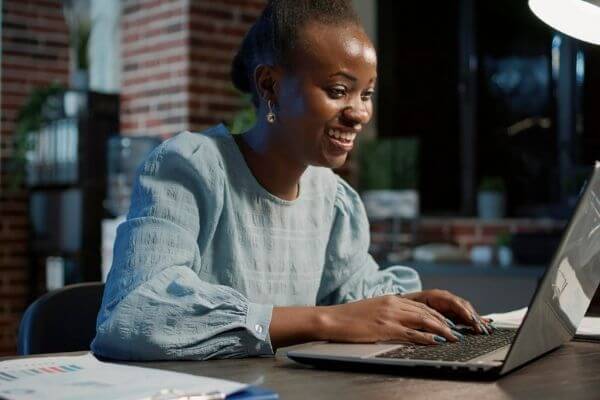 A web developer is responsible for designing, developing, and maintaining websites. Their duties can vary depending on their location and the company they work for.
Most web developers are self-taught or took online courses for certifications.
Web development is a low-stress job with few social interactions required. The median pay for a web developer is $95,000 per year. The top earners can earn as much as $146,430 a year. The job requires some training, but it's a great option because you can work from home. The job is high-pay and low-stress, making it a good option for those looking for a career with high pay and low stress.
Average Salary: $82000-13000 per year
12. Make-up artist
A makeup artist is someone who applies cosmetics and makeup to clients to enhance their appearance. Makeup artists typically work in the beauty industry, either in a salon or as a freelance artist. As a freelance artist, they often work with photographers and other professionals in the fashion and entertainment industries.
Most makeup artists have a high school diploma or equivalent, but no formal postsecondary education is required. However, many professional makeup artists take courses or attend workshops to learn new techniques. Basic communication skills are necessary in order to understand the client's desired look and achieve the desired results.
The average annual salary for a makeup artist varies greatly on experience and location.
Average Salary: $25000-78000 per year
13. Plumber
A plumber is responsible for constructing and connecting pipes and fixtures, repairing blocked toilets and sinks, and directing water to areas of a building that require it. A plumber's job is low-stress and pays well without a degree.
Apprenticeship training is required to become a plumber. The average annual salary for a plumber is $56,330.
Average Salary: $45000-76000 per year
14. Optician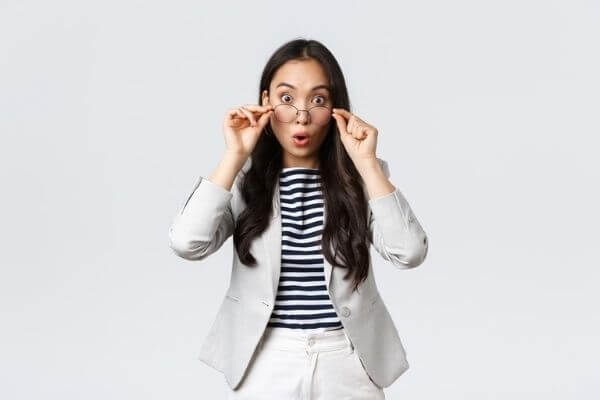 An optician helps people see better by correcting their vision. They take measurements, fit the glasses, and customize them to the patient's specifications. Opticians also fix lenses and keep records.
Opticians work with patients who require contact lenses and eyeglasses after an optometrist has diagnosed them. This is a great way to make a good living without a college degree. Opticians work with many different types of patients and have a variety of skills.
The optician must go through an apprenticeship to learn this skill and have a state license.
Opticians have a low stress job and are paid well. The average optician makes $41,380 a year; however, most opticians have a degree in optometry which they received from completing an apprenticeship.
Average Salary: $43000-70000 per year
15. Sound engineering technician
A sound engineering technician is responsible for setting up and operating audio equipment during a live performance or event. They ensure that all microphones are working and that the sound equipment is properly monitored.
Vocational training is generally required for this position. Sound engineering technicians typically earn a median annual wage of $47000.
Average Salary: $38000-56000 per year
16. Photographer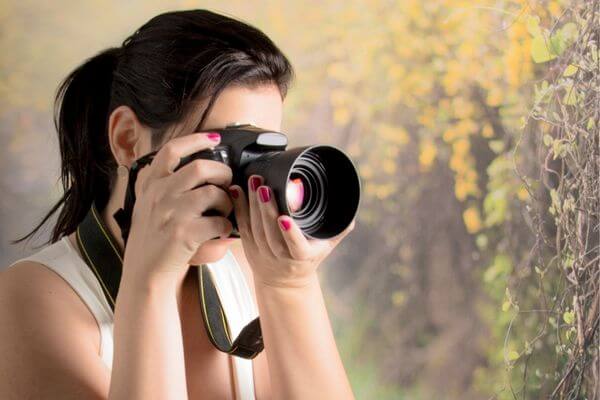 A photographer captures memories and moments through pictures and videos. A successful photographer needs to have good composition, lighting, and timing skills to take the best photos.
Most photographers use editing software and lighting to enhance the appearance of subjects. Photographers have a mean annual wage of $73,290.
To become a photographer, one does not need a degree, but training in art and design is helpful. The job outlook is good with an expected increase in demand for photographers.
Average Salary: $52000-89000 per year
17. Choreographer
A choreographer is a person who creates new dance routines and staging presentations. A choreographer can also teach dancers how to perform the routine.
This is something I did as a young adult and loved doing! As a choreographer, my responsibilities included creating new dance routines, leading rehearsal performances of the routines, and directing and staging presentations.
You are a freelance artist and need to find a continual stream of jobs. With the rise of social media, it is easier for more choreographers and dancers to be noticed. Choreographers often make an average annual salary of $40,500. The highest earners in this profession can make over six figures.
Average Salary: $28000-60000 per year
18. Hearing aid specialist
A hearing aid specialist is a professional who helps people with hearing impairments. They use a variety of tests to determine the best type of hearing aid for each patient.
Hearing aid specialists are in high demand and have good job prospects. To become a hearing aid specialist, you need to enroll in a community college and earn an associate degree. The average annual income for this position is $89,000.
Average Salary: $75000-100000 per year
19. Solar photovoltaic installer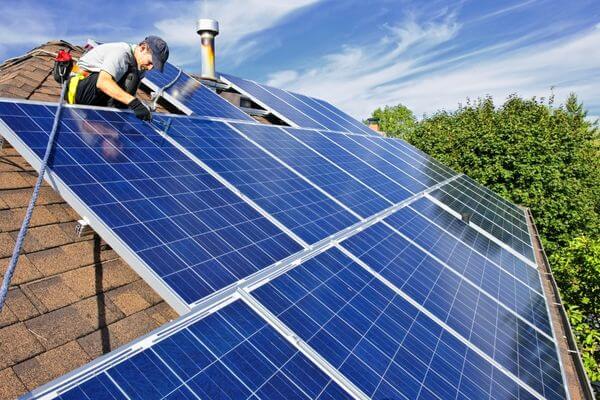 Solar photovoltaic installers are responsible for installing solar panels on roofs and other structures. They must be able to understand complex electrical wiring and troubleshooting in order to do their job correctly. There is a significant labor shortage in the US, resulting in high pay rates for solar photovoltaic installers.
Solar photovoltaic installers earn an average wage of $78,000 per year and require a high school diploma. It is helpful to have strong technical skills and experience in the field of solar energy.
Average Salary: $51000-110000 per year
20. Landscaper
Landscapers are responsible for the design and care of outdoor spaces. This may include gardens, parks, yards, and other public areas.
Landscaping is a great job for people with anxiety because it doesn't involve a lot of interaction with people. The job includes a lot of physical work, but it also offers plenty of opportunities for exercise and some thinking time.
They typically have a high school diploma or equivalent, and some on-the-job training. The median salary is $15 an hour to $24 an hour.
Average Salary: $25000-50000 per year
21. Cement mason and Concrete Finishers
Cement masons and concrete finishers are responsible for smoothing and finishing surfaces of poured concrete. They use power tools, hand tools, and chemicals to clean, prepare, patch, repair, polish, and protect cement or concrete surfaces.
Cement masons and concrete finishers often require a high school diploma or equivalent to enter the occupation.
To become a cement mason or concrete finisher, you will need to learn the trade through an apprenticeship or attend a vocational institute. Apprenticeship programs typically last 3-4 years and include 144 hours of technical instruction and 2,000 hours of paid on-the-job training under the supervision of experienced Journeyman cement masons or Concrete Finishers.
Concrete finishers typically earn a higher salary without a degree than cement masons.
Average Salary: $35000-78500 per year
22. Insulation contractor
An insulation contractor is responsible for the installation of insulating materials in buildings in order to regulate temperature and reduce noise, smoke, and fire.
They typically have a high school diploma, and OSHA safety training is required. Insulation contractors must be comfortable working in confined spaces and earn an average annual salary of $45,800.
Average Salary: $37,800-65300 per year
23. Carpenter
Carpenters are one of the most important jobs in the construction industry. They are responsible for cutting, shaping, and assembling wood and other materials to create structures like buildings, fences, and furniture.
Most carpenters have a high school diploma or equivalent. However, many carpenters go through apprenticeship programs to gain more experience. Carpentry is a creative and hands-on job that is relatively easy to learn and pays well without stress.
Carpenters typically earn $60,000 per year and have a good job outlook.
Average Salary: $44000-79000 per year
24. Glazier
A glazier is a professional who cuts and installs glass in different kinds of structures. They are responsible for ensuring that the glass is cut to the correct size and shape and then installed properly.
The job is physically and psychologically hard, but it pays well. A glazier typically earns $46,080 a year without a degree.
Glaziers need a high school diploma or equivalent as they are taught their trade through an apprenticeship or on-the-job training. Glaziers are normally required to have good vision in order to cut and install glass safely.
Average Salary: $31000-63000 per year
25. Radiologic technologist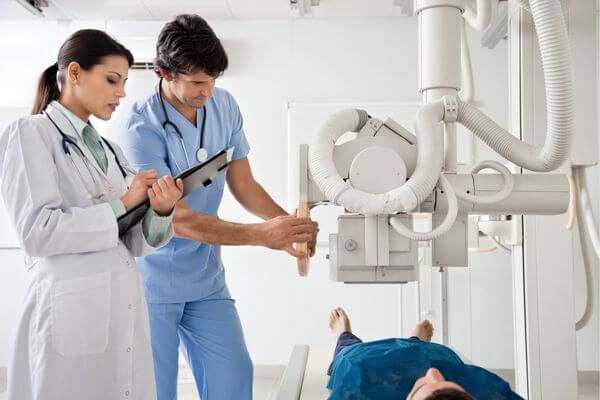 A radiologic technologist is a healthcare professional who specializes in using imaging equipment to diagnose and treat medical conditions.
Radiologic technologists use X-rays, computed tomography (CT) scans, magnetic resonance imaging (MRI) scans, and other imaging techniques to diagnose and treat diseases. They work closely with physicians to develop treatment plans for patients.
Radiologic technologists must be able to remain calm under pressure and have excellent communication skills. They must be able to work well as part of a team and provide support to other members of the healthcare team. They must have an associate's degree to enter their specialized programming.
The median salary for a radiologic technologist is $63,600.
Average Salary: $57000-76000 per year
26. Computer support technician
A computer support technician provides technical help and information to employees of an organization. They may be responsible for training employees on how to use new software, providing them with any necessary technical help, and maintaining the latest technology in an efficient and productive manner. A computer support specialist needs a firm knowledge of software and hardware, as well as business processes.
Although there are no formal education requirements to become a computer support specialist, most training will come on the job. Entry-level positions usually provide the best training for computer support specialists.
Average Salary: $45,800-89,000 per year
27. Construction equipment operator
Construction equipment operators typically work on building sites. Their job duties include operating machines such as excavators, bulldozers, and dump trucks.
Construction equipment operators typically receive vocational training, which can teach them how to operate different types of construction equipment. Sometimes, construction equipment operators specialize in operating a specific brand or type of machine.
The average annual salary is $68,970.
Average Salary: $48000-88000 per year
28. fine artist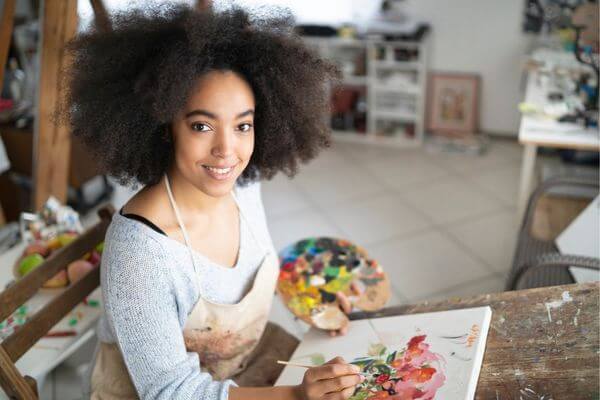 A fine artist is someone who creates original artwork, either physically or digitally. Fine artists earn a lot of money without a degree and can work as much or as little as they want. You can work on their own or with others and are very flexible in their working hours.
Fine artists make an average of $63,030 per year, but salaries can range widely depending on skills and experience.
Fine artists typically create art for their own pleasure, but may also sell their work to earn money. The job is flexible and allows for a great deal of creativity.
Average Salary: $34000-54000 per year (varies widely)
29. journalist
A journalist is a person who collects, writes, and distributes news and other information. Journalists work in a variety of settings, including print media, broadcast media, and online media. In order to be a successful journalist, one must have strong writing and research skills.
The job of a journalist can be very demanding, as it often requires working long hours and tight deadlines. However, the potential rewards are great, as journalists have the opportunity to earn a good salary and travel to interesting places.
The median salary for a journalist is $44,000 per year. However, experienced journalists can earn much more than this amount. Journalists who work in broadcast media or online media may earn even higher salaries.
Average Salary: $33000-56000 per year
30. Data Entry Specialist
A data entry specialist is someone who enters data into a computer system. This is a great job for people with anxiety who don't want to interact with other people.
It is also a great job for people without a Bachelor's degree, as there are certifications you can obtain if you want to increase your marketability.
Average Salary: $32000-41000 per year
What are the benefits of low-stress jobs?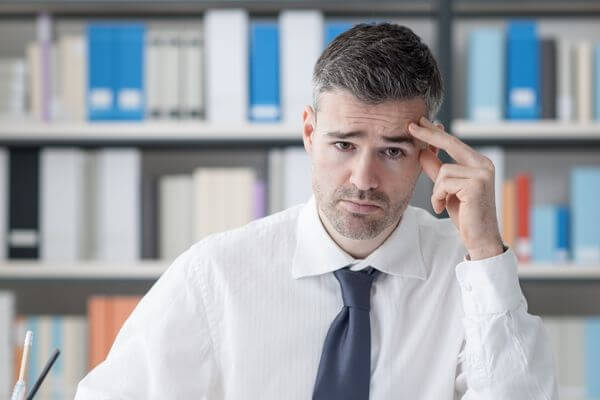 There are plenty of benefits to having a low-stress job.
Low-stress jobs are the best choice of employment for those who suffer from stressful conditions such as mental illness, anxiety, or chronic pain. Or anyone who prefers less stress in their lives.
These types of careers allow you to work in a way that is less demanding physically, mentally, and emotionally.
1. Less responsibility
There are a few reasons why low-stress jobs are typically less responsible.
Employees in these positions often have more flexibility and are less pressured to perform. They can enjoy other responsibilities outside of the workplace and are generally happier as a result.
Additionally, many times low-stress jobs do not require critical thinking or difficult problem-solving, so the pressure is taken off of the employee.
2. No Need to Pay for a Degree
Additionally, low-stress jobs can often be well-paid without requiring a degree. In fact, there are many high-paying low-stress jobs that don't need a bachelor's degree. These jobs can provide good pay without any experience required.
This is a huge relief as the costs for a degree are skyrocketing. And if you do have to pay for a degree then check out this list of scholarships.
3. More flexible hours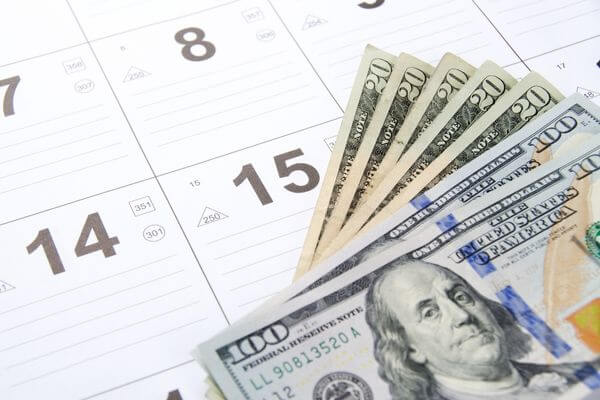 Employees in low-stress jobs often have the opportunity to work flexible hours. This can be extremely beneficial, as it allows them to spend more time on other pursuits outside of the workplace.
This can include spending more time with family, taking care of personal responsibilities, or pursuing other interests.
4. Less physically demanding
Low-stress jobs are less physically demanding than high-stress jobs. This may be because people in low-stress jobs have fewer responsibilities and thus can take their time completing tasks.
Additionally, people in high-stress jobs may experience more physical pain due to the increased amount of stress in their lives.
5. Less emotionally demanding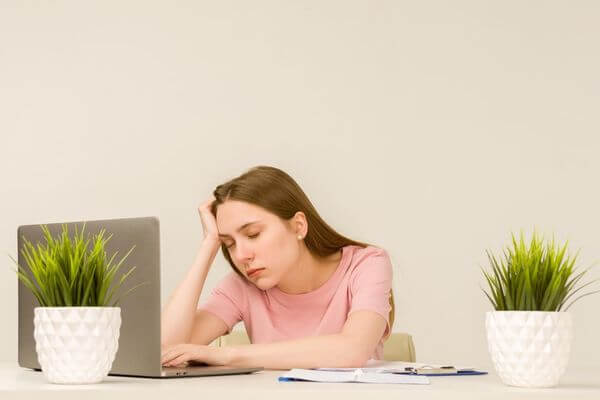 Low-stress jobs are becoming more and more common as people are looking for ways to reduce the amount of stress in their lives.
These jobs usually have lower demands both emotionally and physically, which allows employees to focus on other aspects of their lives.
6. Offer more opportunities for creativity
There are a variety of reasons why low-stress jobs may offer more opportunities for creativity.
For one, low-stress jobs often allow for more independence, which can give employees the space they need to be creative. Additionally, many people find that when they're not under pressure or stressed, they're able to come up with better ideas.
Also, many creative professionals find that working on projects they love reduces stress and allows them to be more creative.
7. Offer more opportunities for social interaction
One reason is that people typically feel more relaxed in a low-stress environment, meaning they may be more likely to chat with their coworkers.
Additionally, many low-stress jobs have open office layouts, which encourage socializing.
Finally, many people choose to take on low-stress jobs because they offer a better work/life balance; this often means that employees have more time for social activities outside of work.
8. Increased opportunity for personal growth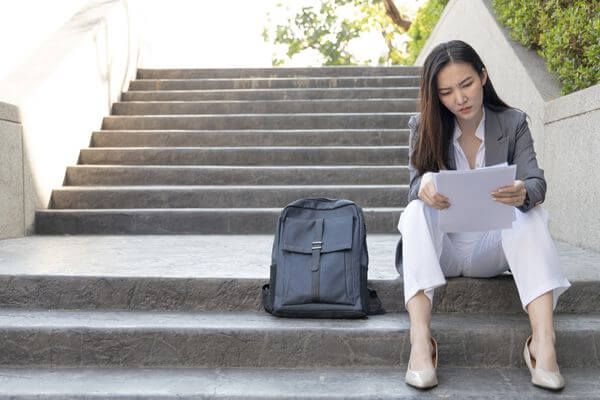 Low-stress jobs often come with more flexibility, so you have more time to invest in other areas of your life, such as learning new skills or starting a side hustle.
Additionally, many low-stress jobs offer the opportunity for passive income, which can help you save and invest more money over time.
This is why learning how to make money online as a beginner is such a hot topic.
8. Higher job satisfaction
Low-stress jobs are becoming more and more popular because they offer more opportunities for job satisfaction. People are looking for a good work-life balance, and these types of jobs allow them to have that.
Right now, people are willing to take a cut in pay for a higher job satisfaction.
Tips for managing stress in different types of jobs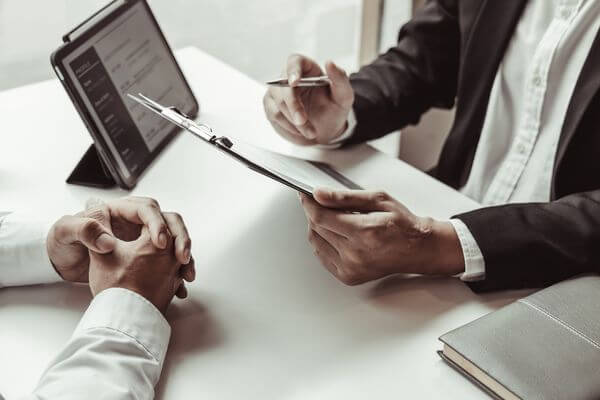 For low-stress jobs, finding a balance between work and leisure is important. It is also important to take breaks and avoid taking on too much work at once.
For more stressful jobs, it is important to find time for relaxation and self-care. It is also important to develop a support system at work, whether that means talking to a supervisor or coworker about stressors or joining an employee assistance program.
Lastly, it is important to build a healthy coping mechanism for dealing with stress. This could involve exercise, journaling, or deep breathing exercises.
FAQs
Which Careers without a College Degree will bring you happiness?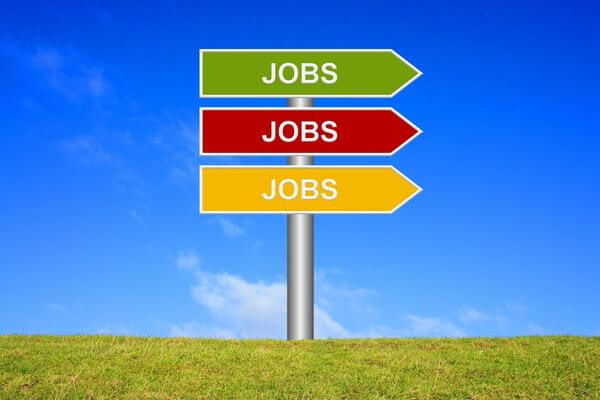 There are plenty of great jobs out there that don't require a college degree. If you're looking for a low-stress job that pays well, consider one of these 30 options.
With minimal stress and plenty of opportunities for personal growth, these jobs are a great choice for anyone looking for a rewarding career.
These are the highest stress level jobs to avoid.
So don't let the lack of a degree hold you back from finding a great job that you love!