How to Make Quick Money in One Day: 50 Best Ways to Make Cash
Inside: Do you want to make quick money? If so, you'll love this collection of ways to make cash in one day. Start these tasks and start making extra cash fast.
In today's world, there are many ways to make quick money in one day.
The internet and technology have created opportunities that were non-existent just a few years ago. You can now make money in your PJs from the comfort of your own home! I do!
We all have those times when we need cash fast. Maybe it's for an emergency car repair, an unexpected medical bill, or a last-minute plane ticket home.
Whatever the reason, there are plenty of ways to make quick money in one day.
We will include some of my personal favorites as well as methods I researched.
In today's blog post, we will outline the best ways to make quick money in one day.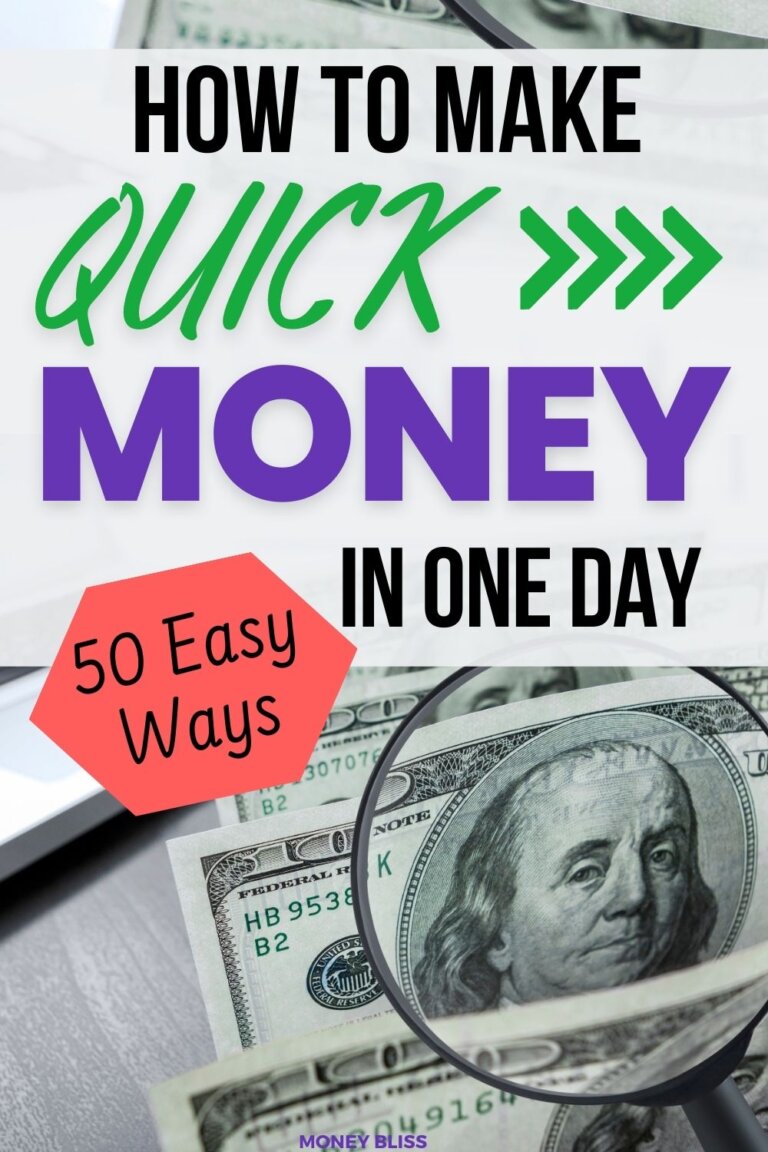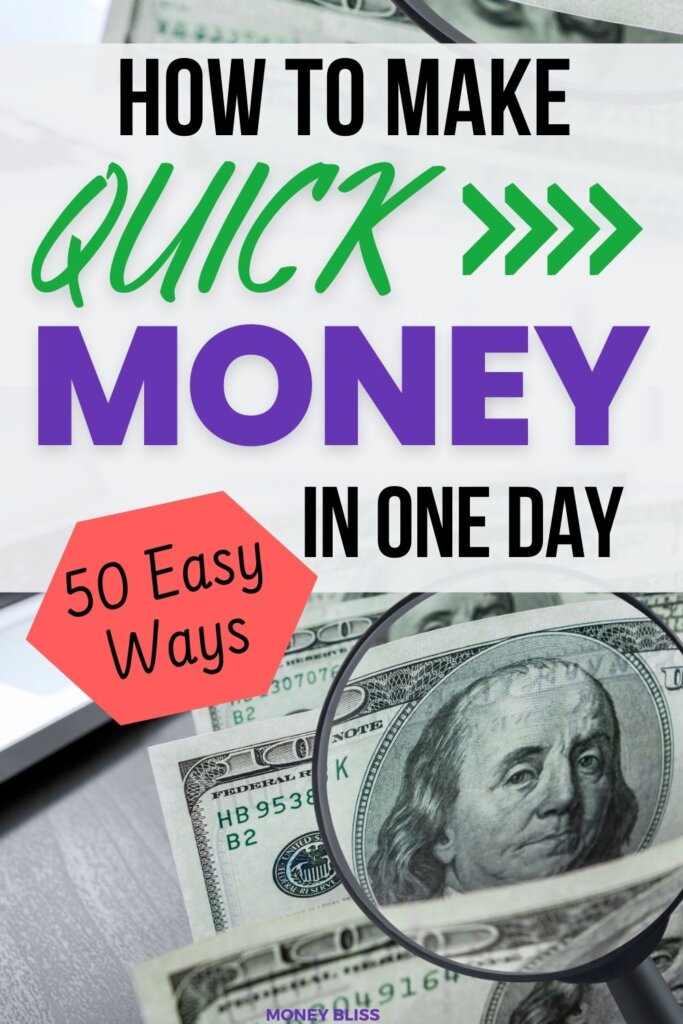 How can I make immediate money?
If you need immediate money, you need to look for ways to get cash in your hand quickly.
This would be by selling your possessions, participating in focus groups, find a gig job that pays cash tips.
These ideas will get cash in your hand within 24 hours.
How much money can I make in one day?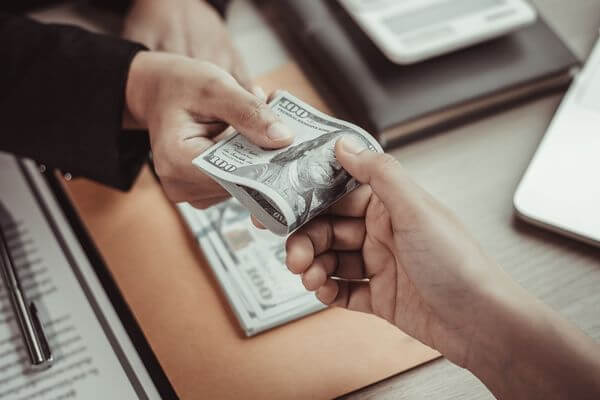 Many people wonder, "How much money can I make in one day?"
The amount of money you can make in a day depends on a variety of factors, such as your job, side hustles, and financial opportunities.
With a bit of hustle, creativity, and smart financial decisions, it is possible to make up to $1,000 a day.
However, you need to develop a smart strategy for achieving this goal. Investing in education will help you put that money to work growing for you.
This post may contain affiliate links, which helps us to continue providing relevant content and we receive a small commission at no cost to you. As an Amazon Associate, I earn from qualifying purchases. Please read the full disclosure here.
50 best ways to make quick money in one day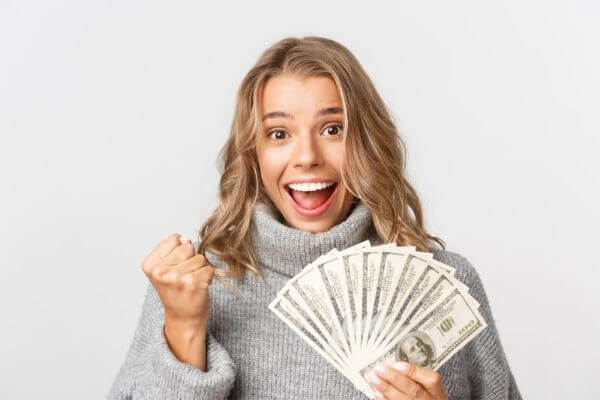 Making money quickly is possible with some time and effort.
There are a lot of ways to make quick money in one day. In fact, many ideas center around how to make money online for beginners.
Here are 50 of the best methods that you can use to make some extra cash.
1. Work on freelance projects
Working on freelance projects can help you make quick money in one day by providing you with one-off jobs that can benefit from your skill set.
With the percentage of freelance workers in the workforce climbing steadily, there are many online marketplaces that make it easy to connect with businesses and individuals who need your services.
Sites like Upwork, Fiverr, and Toptal allow you to create a profile and showcase your work, making it easy for you to set your own rates and decide on the length of the project.
Additionally, the more experience you get, the more you can charge and the higher your demand will be, potentially leading to full-time work.
2. Sell items on consignment
Selling items on consignment can help you make quick money by providing an easy, fast way to earn a profit from gently used items.
With consignment shops, you can take your clothes, electronics, jewelry, musical instruments, or even your car to be sold without having to take an active role.
For a cut of the profits, your items will be placed in front of buyers, allowing you to make quick cash.
3. Take on odd jobs
If you're looking for ways to make money quickly, odd jobs are a great way to do so.
Think of day laborer types of jobs. You can use an app like TaskRabbit to find work in your area.
Some of the common odd jobs you can consider include:
Gardening – you can offer to do gardening work such as weeding, planting, mowing, and trimming.
Furniture Assembly – if you have experience in assembling furniture, you can offer your services to people who need help.
Cleaning – you can offer cleaning services to keep homes and offices tidy.
Painting – you can offer your painting services to those who need help with their walls.
General Handyman Work – if you are good with your hands and have experience in repairing and fixing things, you can offer your services to people who need help.
Moving Gig – people are always looking for help with moving.
4. Trade Options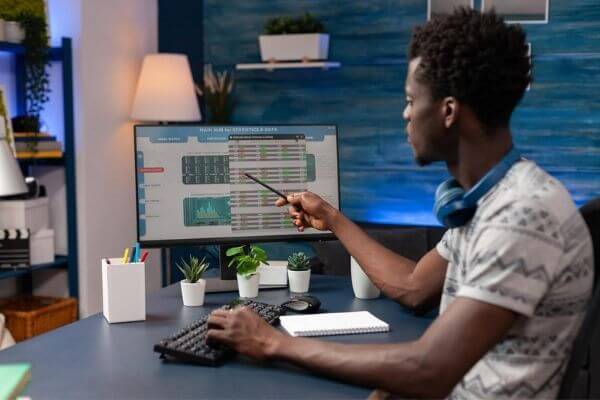 If done correctly, trading in options can help you make quick money and generate substantial returns in a relatively short period of time.
However, trading options come from experience and should not be taken as a get-rich scheme. Personally, I trade options for a living.
You can make quick money trading options if you know what you're doing. The key is to identify when the market is going to move in a certain direction and then make the right trades to capitalize on the profits.
Here is the one and only investing course I recommend.
5. Become a rideshare driver
Becoming a rideshare driver can be an easy and convenient way to make money quickly.
All you need to get started is a valid license, active insurance coverage, and an approved vehicle. With Uber and Lyft, you can set your own hours and receive a base rate plus tips and distance or time-based bonuses.
From one of our rideshare drivers, we learned some tricks of the trade such as working in peak hours or in areas with popular nightlife scenes or active airports.
6. Offer house cleaning services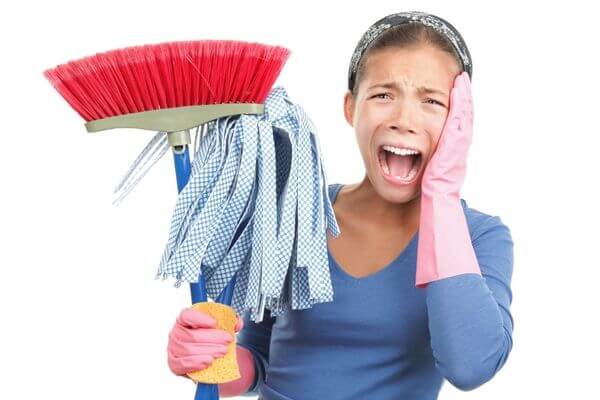 Nowadays, people don't want to learn their own house, so starting a house cleaning service is a great way to make quick money.
With countless opportunities available online or on local job boards, you can easily find a job that works for you. There are even ways to market yourself so potential customers can find you!
If you have a background in cleaning and don't mind physical labor, you can make up to $25 an hour or more.
Becoming a housecleaner is a great way to make extra money on the side and you can even make up to $200+ per weekend.
With a bit of effort, you could have a great side-hustle in no time!
7. Rent out your parking spot
If you live in a busy area and have a spot that's in high demand, you can easily rent out the space for a premium price.
This can be especially profitable if you live near an event center and can offer parking to visitors who don't want to pay a premium to park in a lot or parking structure. You can put your parking spot to work with services like Just Park or Neighbor.com and earn up to $300 per month.
Renting out your parking spot offers a great way to make extra money while utilizing unused resources or space.
8. Proofread documents
Whether you are a stay-at-home parent, a teacher looking for extra income during summer vacation, or someone with a passion for grammar and punctuation, you can make up to $65,000 a year by proofreading documents.
Make sure to take a Free Training Course: Caitlin Pyle offers a free workshop on how to use the most popular proofreading tool and how to become a work-from-home proofreader.
With some hard work and dedication, you can start earning quick money as a proofreader. Good luck!
9. Walk dogs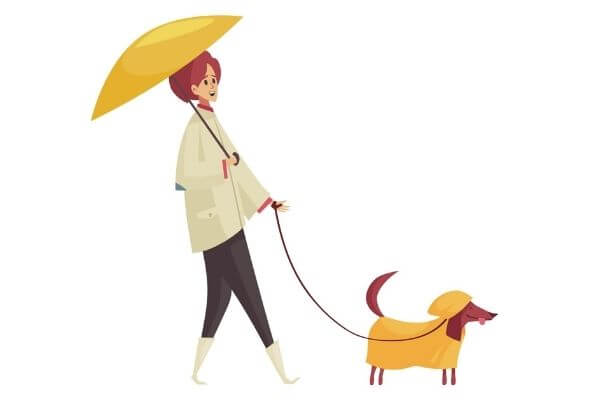 Walking dogs can be a great way to make some quick money.
Apps like Rover provide pet owners with a platform to find dog walkers in their area and pay for their services.
A dog walker can make $15-18 per 30 minute walk, with occasional bonuses for boarding or pet-sitting. This is a simple way to get your exercise and make cash.
10. Take an online survey
Companies and websites are always looking for consumer feedback in order to improve their products and services, and offer incentives such as cash, rewards, and gift cards for filling out surveys that can take as little as a few minutes.
Popular survey sites like Survey Junkie and Swagbucks offer these incentives, enabling individuals to make a few quid in just a few minutes of form filling.
Most surveys will only take a few minutes, so you will have to do a bunch to add up to serious cash for your feedback.
Here are the top legit survey platforms:
LifePoints (MySurvey)
iSurvey World
E-Poll Market Research
11. Sell your old junk
Are you looking for an easy way to make some extra money? Why not start by looking around your house and attic/basement for things you no longer use?
You can turn those things into cash by selling them online or having a yard sale.
With a little effort, you can easily make hundreds of dollars by selling your old stuff. It's a great way to declutter your home and make some extra cash in the process.
Make sure to list your items with attractive descriptions and photos to draw in potential buyers.
12. House sitting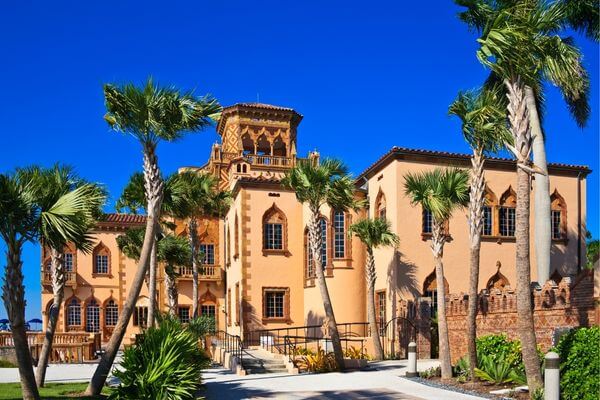 House sitting is a great way to make quick money. It allows you to watch someone's home while they are away and take care of tasks such as feeding pets, watering plants, and taking out the trash.
You can usually make between $25 to $50 per day depending on the market demand in your area. It's easy to start, with most sites having a minimum age requirement and a sign-up process that takes only minutes. Payment is typically made when the job is completed.
More importantly, beyond making good money, you are able to housesit in beautiful locations that you may not be able to do otherwise. Personally, this is something I want to start doing.
Build your profile on Trusted Housesitters now.
13. Babysit
Babysitting is a great way to make extra money, especially for those who are looking for flexible jobs that match their availability.
Whether you're an experienced babysitter or a novice looking to give it a try, there's no doubt that you'll find plenty of opportunities available. With a little bit of effort and a lot of dedication, you can make a great living out of babysitting.
Most babysitters earn way more than minimum wage making this a great gig.
14. Deliver food orders
Delivering food orders can make you money quickly by taking advantage of the increasing trend in the popularity of food delivery apps.
With driver-friendly apps like Instacart, DoorDash, and Uber Eats, all you need is an insured vehicle and a smartphone to start delivering food to customers in need.
The pay per delivery can go even further if you work on busier nights like Friday or Saturday. With many apps, you can also choose your own hours and the flexibility to work as much or as little as you'd like. This can be a great way to make some fast cash on the side.
15. Earn money with eBay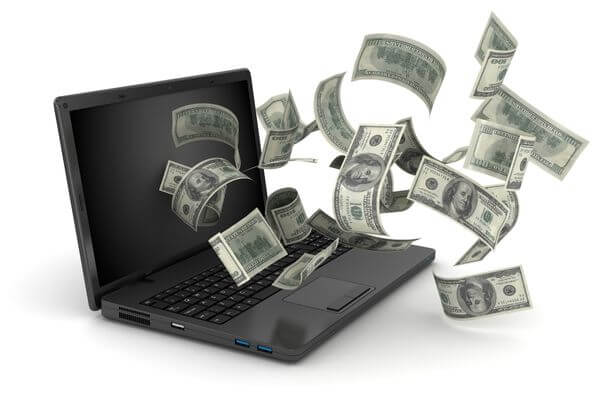 eBay is an amazing platform for anyone looking to make some extra money by selling items they don't use. Whether you're looking to get rid of an old phone, clothes, or books, eBay is an easy and accessible way to do so.
You can start by selling items you don't need or don't use anymore.
You can also consider buying items at a low price with the intention of selling them at a higher price.
If you're looking to make a full-time income from home, selling items on eBay could be a perfect way. You can start small by buying a thrifty item for a low price and selling it at a much higher price.
With the right knowledge and resources, you can make money on eBay easily. So get started today and watch your earnings grow!
16. Write articles for websites
Writing articles for websites can be a great way to make quick money in one day.
With the increasing amount of new content created daily, business owners often don't have the time to create content for their websites themselves.
Freelance writers can fill this gap by providing quality content for clients in exchange for payment. Depending on the complexity and length of the article, writers can make anywhere from $25 to $500+ in a single day.
By specializing in a niche, writers can showcase their work as samples to potential clients. Furthermore, writers can establish relationships with other bloggers in their niche, guest blogging, and approach websites in their niche with their writing services to further increase their chances of finding work.
17. Become a pet sitter
Personally, I have a friend who makes money by being a pet sitter and has help from her kids.
With Rover, pet owners in your area can easily find and hire pet sitters for their pets. Dog sitting is the most popular pet sitting activity, and it can earn you around $20-35 for overnight stays.
Plus, you get to decide when and how you want to work, and you can fit it around your own schedule. With the right amount of communication and excellent service, pet owners may even offer you recurring gigs.
18. Participate in focus groups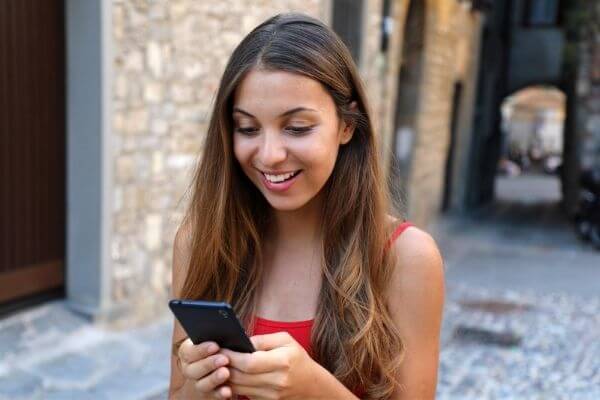 Participating in a focus group can be a great way to make quick money in one day.
Focus groups are usually based on interesting products or services, and they can pay participants anywhere from $50 to $400 for their time. Not only is it a great way to make money quickly, I have found many focus groups can also be a lot of fun.
The hardest part with focus groups is it is not a steady stream of income as you may not qualify for each opportunity.
19. Do yard work
Just like housecleaning, this is a popular job to be hired out.
Yard work such as basic gardening and landscaping, shoveling snow or salting walkways, and even cleaning gutters can all be done for a fee. Advertising your services through flyers, door knocking, or posting on local job boards can help you find potential customers.
By doing quality work, you can turn this into a weekly gig for quick money.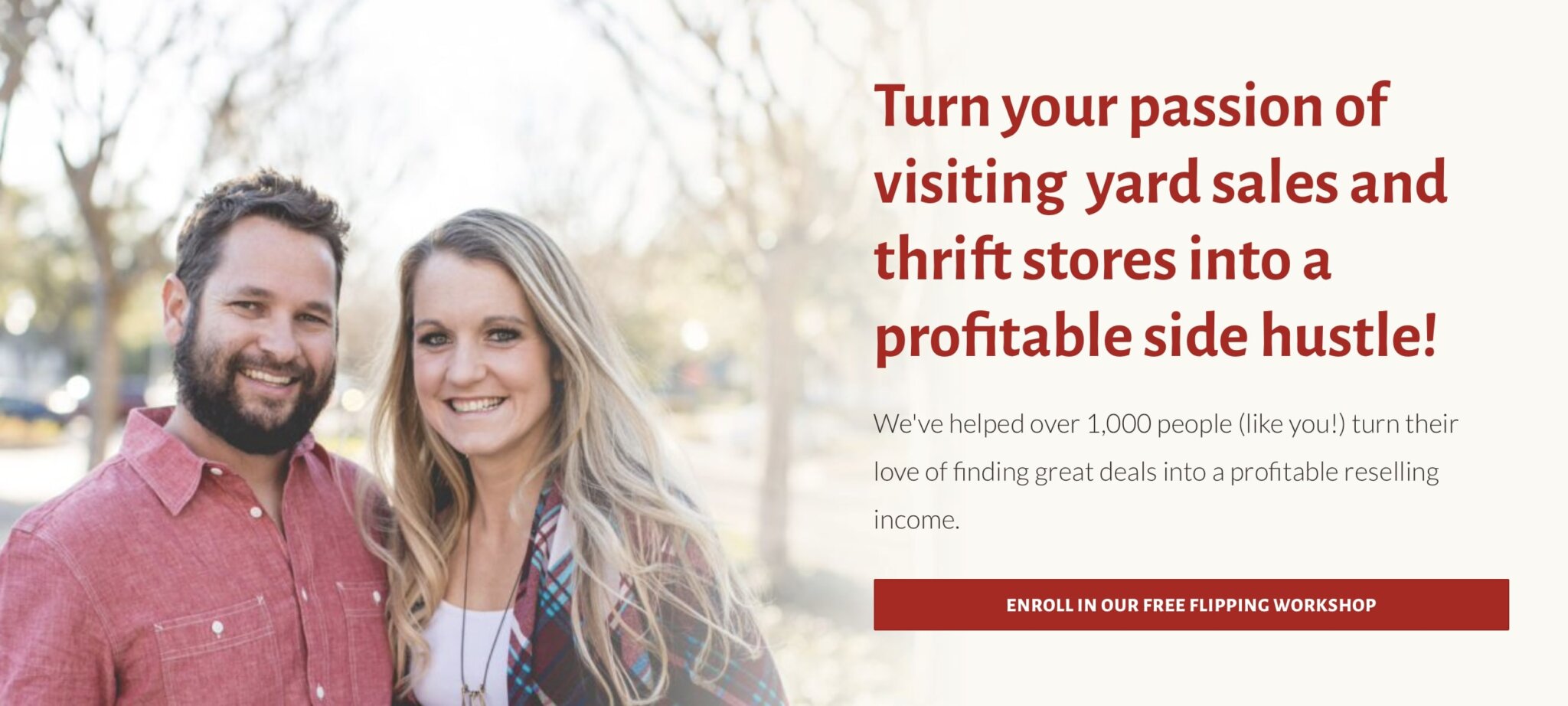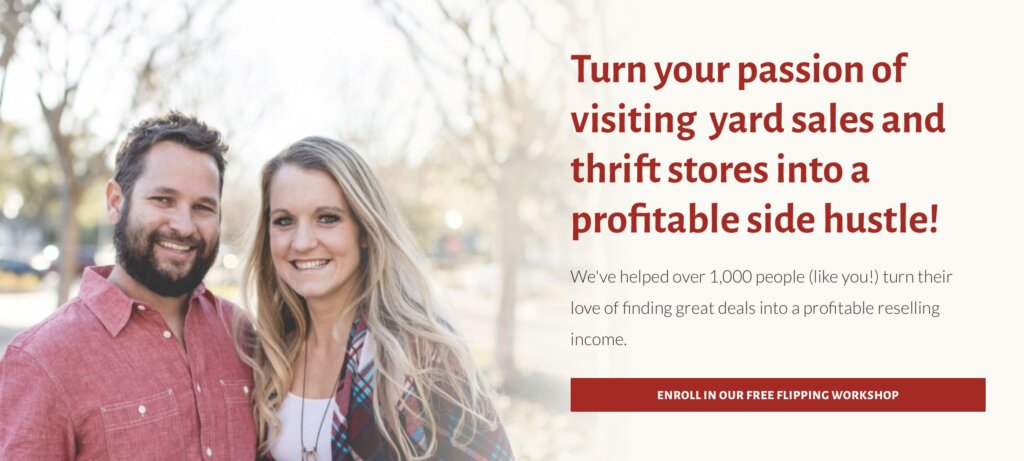 20. Shop at thrift stores and buy low and sell high
You buy items for a fraction of the cost and resell them for a higher price. For example, you can find brand-name clothing, electronics, antiques, and children's toys at thrift stores that you can resell on online platforms such as eBay, and Facebook Marketplace.
You can also look for items marked as "free" on the side of the road and spruce them up to sell for a profit.
Shopping at thrift stores can help you make quick money in one day, and with time and experience, you'll discover which items sell the fastest and for the most money.
To make money flipping items, you must do your research upfront and know how much you can pay for something while still turning a profit. With time and experience, you will learn which items sell the fastest and for the most money.
21. Photography gigs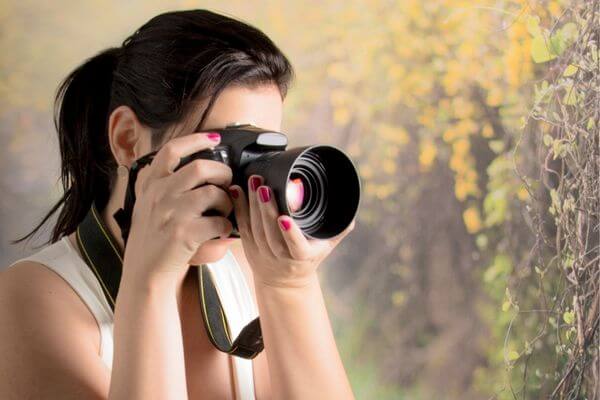 You can make money with photography in two ways:
Turn your photographs into cash by selling them through stock image websites such as Shutterstock or iStock.
Offer your photography services for family sessions, birthday cake smashes, and even weddings.
Either way, you are able to turn your passionate hobby into a way to easily make a decent income in one day.
22. Participate in sweepstakes
Participating in sweepstakes can help you make quick money in one day by giving you a chance to win big.
Yet, this option comes with a lot of RISK!
There are a variety of competitions and prizes available, ranging from online product giveaways and gift vouchers to big-money TV game shows. You want to look for sweepstakes that are free to participate in and not pay money.
This one ranks up there with the left hand itching principle.
23. Use your Writing Skills
Are you looking to make money with your writing skills? There are lots of opportunities available that pay you to write. From blogging to freelance writing, to reviewing music, you can find the perfect job that allows you to utilize your writing skills and get paid.
You can also make money by helping people refine their writing. If you have a good grasp of grammar and can help people write in a more engaging and structured way, then you can charge for your services.
Publications often hire freelance writers, so that's another avenue to explore.
No matter what you decide to do, there are plenty of ways to make money with your writing skills – all you have to do is find the right opportunity for you.
24. Become a home staging stylist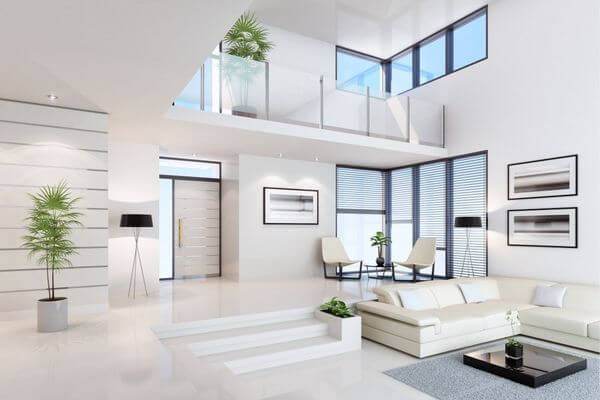 Becoming a stylist can help make quick money in one day by offering services to those who are in need of help staging their homes for sale.
Realtors often hire outside help to ensure that the home is presented in an attractive and appealing way, and these services can be provided for an hourly or flat fee.
This is a great part-time gig.
25. Donate plasma
You can make money quickly by donating plasma.
Plasma is the liquid part of the blood that contains antibodies. It can be used to create medications and other medical products. Plasma donation is a safe procedure that can help people in need.
Typically, you walk out with cash immediately.
Check with your local blood bank or hospital to learn more.
26. Host workshops
Hosting workshops can be a great way to make money in a short period of time. There are endless webinar ideas you can try, such as live-at-home fitness classes, cooking, a writing workshop, an Excel class, nutrition coaching, or even a first-time homebuyer class.
With the rise of video conferencing, it's easy to set up webinars to teach people your skills and knowledge.
Typically, you will need to build an online presence with a social media following to hold successful workshops.
27. Trade Stocks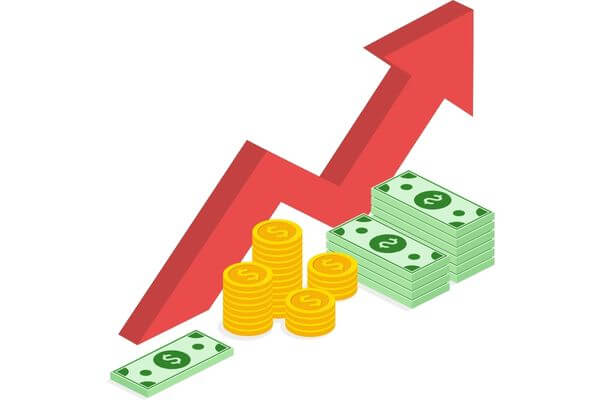 Trading stocks can be a lucrative way to make quick money, but it is essential to understand the risks involved.
With the help of online market trading platforms, anyone can start to trade stocks with a minimum amount of money.
Learning how fast you make money with stocks, but realizing you need to learn to trade stocks is like going back to school for a stock trading education.
Although trading stocks has the potential to generate quick money, it is important to note that all trading involves risk and that you should only invest what you can afford.
28. Become a courier
Being a courier is a great option for flexible income, as they allow you to set your own hours and work as much or as little as you'd like.
Think outside the box of UberEats or Instacart. This would likely be for a local business that needs to move documents from location to location.
You will need to be reliable and trustworthy.
29. Deliver Pizza
Even today, this is a classic gig to make quick money by delivering pizza!
Businesses are desperate for workers, so finding a job should be fairly easy. However, be prepared to work more than one day.
30. Repurpose your skills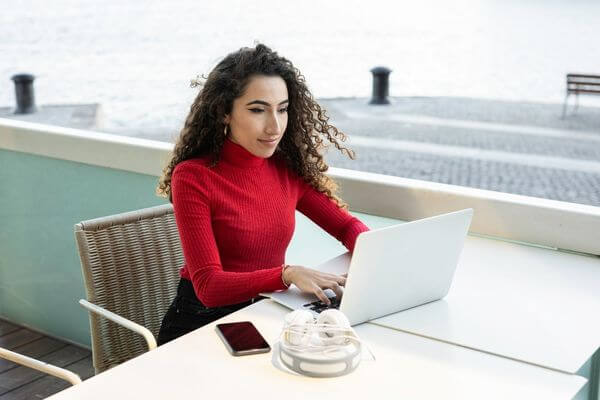 Those skilled in writing, graphic design, coding, bookkeeping, or any other number of computer-based skills, can use these sites to find freelance jobs that require their skills.
Additionally, those with knowledge or experience in a particular field can create and sell an online course via a platform like Teachable or Podia.
Too often, we overlook the things that we are the best at, yet repurposing your skills us a great wat to make money.
31. Dog groomer
The income potential as a dog groomer is considerable.
According to the American Pet Products Association (APPA), pet owners spent $136.8 billion on their pets in 2022.
Dog grooming is a easy way to make money.
Over to pick up dog poop and you can double how much money you make.
32. Sell your unwanted items
Selling unwanted items on eBay and Amazon can be a great way to make quick money.
By scouring online retailers, local thrift stores, and yard sales for hidden treasures, individuals can find consumer goods for cheap and then resell them for extra profit.
Selling on Amazon also provides an opportunity to source products for fulfillment.
Additionally, apps like LetGo, OfferUp, and Facebook Marketplace make it even easier to make extra money, as people jump on items quickly.
For those with a strong entrepreneurial spirit, buying items at a low price and then reselling them at a higher price can generate a decent side income.
33. Sell Printables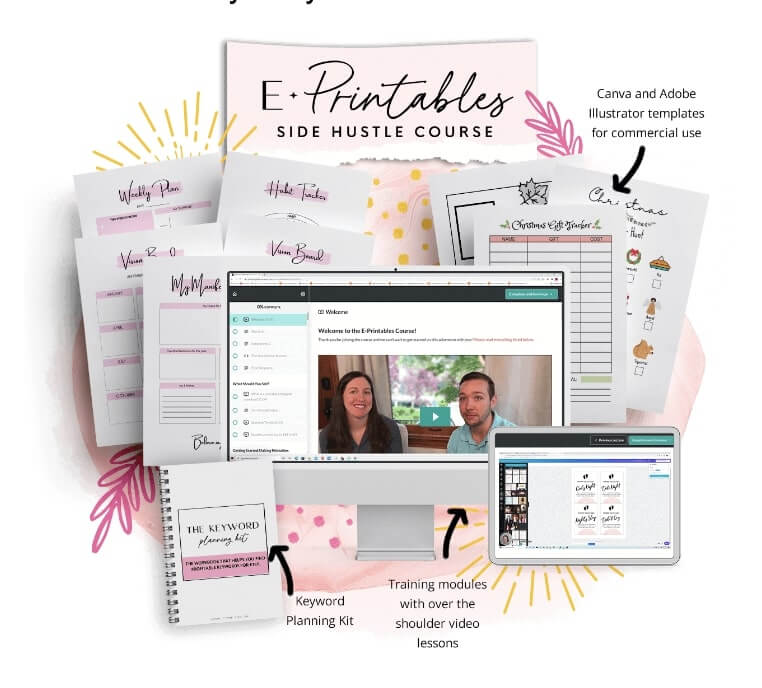 If you're creative, you can create and sell digital products like ebooks, courses, templates, and graphics.
Digital downloads are also becoming increasingly popular, as they require no shipping or fulfillment costs and you can easily make them once and sell them hundreds of times over. Depending on the craft and the demand, your potential earning potential can be quite high.
In fact, selling printables is a popular summer jobs for teachers!
So why not give it a shot? With the right strategies, you could start making a few hundred dollars a month with very little effort.
34. Crafts and handmade goods
One of the best ways to make money quickly is by selling crafts and handmade goods on websites like Etsy.
From jewelry and candles to sourdough bread to quilts and custom T-shirts, there is a huge variety of items that you can make and sell. You can also design and sell custom stationery, pillows, tote bags, coasters, cosmetics, and more.
35. Dropshipping
Dropshipping is an online business model that allows entrepreneurs to start an online shop without having to keep a product in stock. Instead, a business makes a sale and then passes the order along to a third party, known as the dropshipper, who ships the product directly to the buyer.
Dropshipping is a great way to make money quickly, as it requires minimal upfront investment and overhead.
With dropshipping, you can add products to your store without having to buy them in bulk, and you don't need to worry about shipping or fulfilling orders.
36. Affiliate Marketing
Renting out your property can help you make quick money in one day by taking advantage of the services offered by websites like Airbnb.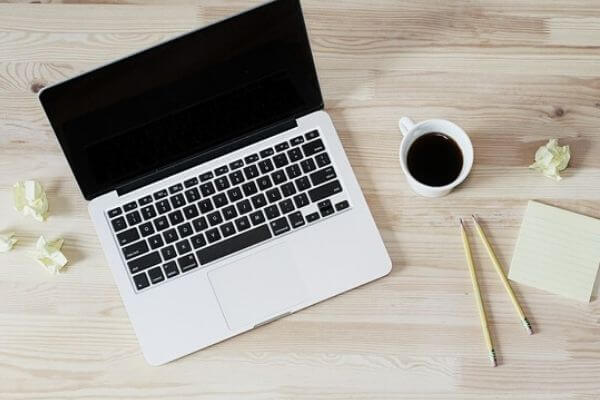 Affiliate marketing is a way to earn money by promoting other companies' products or services. You can do this without a website, by sharing affiliate links on social media, a blog, online forums, post comments, and with friends or family.
When someone buys a product or service via unique affiliate link you provide, you get paid a commission.
It is possible to make money quickly if you have a social media following or a website, as you can start promoting all sorts of companies, products, services and offers online.
37. Work for tips
Making money quickly by working for tips may sound intimidating, but it is actually very achievable with a bit of hard work and determination.
Tips are normally paid in cash, which is exactly what you need.
Jobs that pay tips:
Waitstaff
Bartender
Bellman
Drivers
Casino dealer
Golf caddy
Babysitters
Also, many jobs that pay weekly work for tips.
38. Rent out your property
These services allow you to rent out a room, a condo, or your own home if you're away on vacation.
Airbnb has revolutionized the hotel industry by allowing everyday property owners to lease their place to travelers. By creating an account and listing your property, you can immediately start earning passive income.
With the right location, you can create a steady stream of income that can help you make quick money in one day.
39. Join a MLM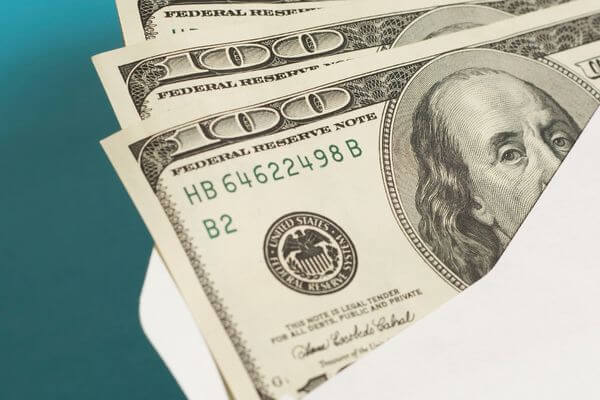 Joining a Multi-Level Marketing (MLM) company is one of the most popular ways to make money these days. With an MLM, you can potentially make a lot of money by building a team and earning commissions from their sales.
But you need to be careful and do your research to make sure it's an opportunity worth pursuing.
MLMs can be profitable, but it can take a lot of time and effort to get them off the ground and make them successful. You need to be prepared to take the time to build your team, train and support them, and provide them with the resources they need to succeed.
Personally, I have tried making money with an MLM and found out that it was not worth the time or effort.
40. Collect and sell scrap metal
Collecting metal items such as old swing set parts, metal toys, and other bits of metal can be sold at scrap yards or redemption centers for a small sum of money.
Iron, steel, aluminum, brass, and copper are the most commonly traded types of scrap metal, and the prices vary depending on the type and amount of metal.
This is a simple way to make money if you put in the resources. Just don't steal metal because that can get you in severe trouble.
41. Deliver for Food Delivery Apps
This industry is booming with no signs of slowing down. You can easily make $100 a shift by delivering food!
Sign up for driver-friendly apps such as Instacart, DoorDash, and Uber Eats. These apps allow you to set your own hours and work as much or as little as you'd like.
Make sure you have an insured car, truck, bike, scooter, or motorcycle. Depending on what you choose to use, certain apps may have different requirements.
Go to the restaurant and pick up the order. You'll be paid a flat delivery fee, an additional fee per item ordered, and 100% of the tips customers choose to give you.
Deliver the food to the customer.
Get paid instantly, usually within the same day.
Maximize your earnings by delivering for multiple apps at once. This will give you access to more orders, and a larger area to deliver in.
42. Become A Virtual Assistant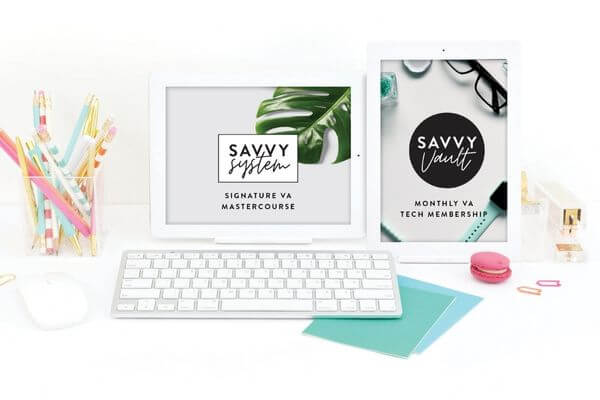 Virtual assistants are in demand right now.
Consider becoming a virtual assistant with no experience to help small businesses with tasks like scheduling appointments and managing emails.
Typically, small businesses are looking for someone to take a short-term 3-month stint or a long-term relationship.
If you have marketable skills, you will make an outstanding virtual assistant.
43. Cook and deliver food
Cooking and delivering food can make you money in one day, especially since the demand for convenient delivery is increasing.
If you are cooking food on your own, you need to check with your local state and city regulations to see if you are allowed to sell food from a home kitchen. These food regulations are tough, so make sure you comply with these regulations.
However, many busy families are looking for a personal chef and are willing to pay for the service.
44. Trade-In Programs
Trade-in programs are a way for people to get quick money by selling their old phones, tablets, and other electronics. These programs give customers the opportunity to receive cash or gift cards in exchange for their unwanted devices.
You can trade in your own unused or unwanted electronics or for neighbors who don't want to deal with the hassle themselves.
When selling through a trade-in program, customers are usually asked to provide a description of the device and its condition. The amount of money received depends on the device and its condition.
Plus you are helping the environment by keeping old devices out of landfills.
45. Become a social media influencer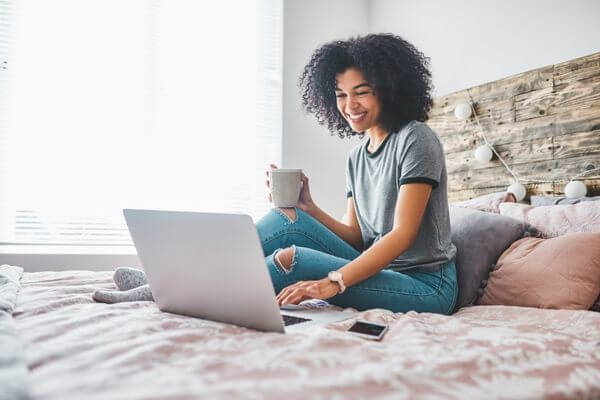 If you have a large following on social media, you can make money by becoming a social media influencer and promoting products or services.
There are a number of ways to make quick money as an influencer. You can promote products or services by posting about them on your social media account.
Obviously, you must thrive using social media.
46. Flipping items on Poshmark
Making money on Poshmark by flipping items can be a great way to make cash.
You can find items to resell from big box retailers, online retailers, local thrift stores, yard sales, flea markets, eBay, Facebook Marketplace, and Craigslist. Potential items you can flip for profit include brand-name sneakers, clothing, and purses.
You should also figure out which items sell the quickest and for the most money.
Poshmark also has a "bundling" function which allows you to group similar items together for a discounted amount. This is a great way to make more money as you can sell multiple items in one go.
This platform allows followers, so it is easy to build return buyers.
47. Start a small business or side hustle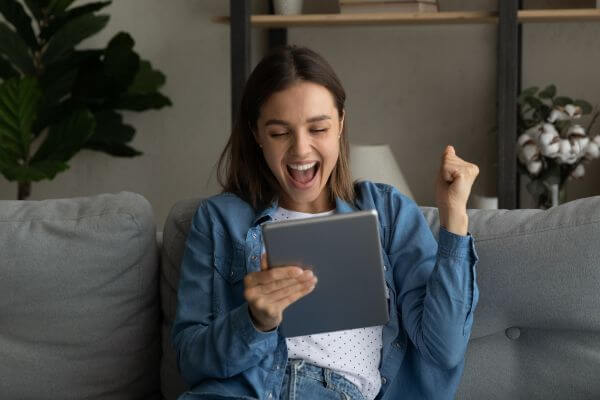 Small businesses and side hustles can be a great way to make money quickly. Consider your skills and interests and start something that can help you turn a profit.
No matter how you do it, starting a business can be a great way to make money and meet new people.
Building your side hustle to a full-time income will not happen overnight, but you will make progress with hard work and dedication.
48. Take advantage of Swagbucks
Swagbucks is an online rewards and survey platform that provides numerous opportunities to make money.
With Swagbucks, you can earn money by completing surveys, watching videos, playing games, and even shopping online. With each task, you can earn anywhere from $0.40 to $2.00 in SB points which can be redeemed for cash back or gift cards.
Plus, when you sign up, you get a $10 bonus and can even get 500 SBs for referring a friend.
49. Tutoring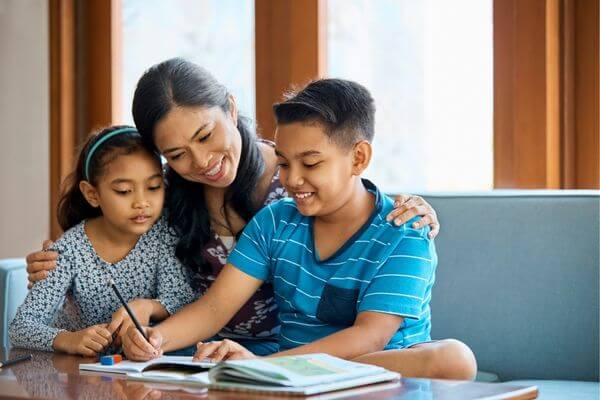 Tutoring is a great way to make quick money while using your knowledge and expertise to help others. It involves providing instruction to an individual or a small group on a particular subject, usually to help them improve their understanding.
Tutors can work with students in person or online, depending on the subject and their availability.
No matter your educational background, you can make money tutoring as long as you have a deep knowledge of a subject. With the right resources and platform, you can find tutoring gigs in your area and start making quick money today.
50. Make money with your phone
Making money with your phone is possible with a little bit of effort. You can sign up for apps to complete small tasks and earn money quickly.
Alternatively, there are plenty of mobile apps such as Ibotta, Rakuten, Shopkick, Swagucks, or Receipt Hog which can help you make some extra money with simple tasks.
You can also take on odd jobs through apps like TaskRabbit to make cash.
Finally, you can trade stocks on your phone.
There are so many ways to make money with your phone today.
FAQ
Which Quickest Way to Make Money in a Day Will You Choose?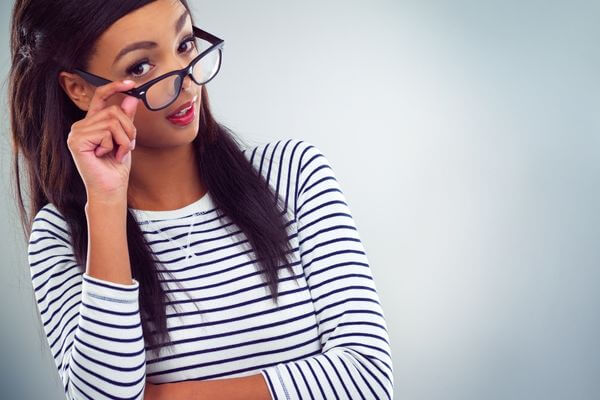 There are many ways that you can make quick money in one day.
Whether you want to start a side hustle, do some odd jobs, or make money online, which option is best for you?
Whichever option you choose, make sure that you choose something you will enjoy doing as well as the quickest way to make money.
We covered fifty options to make cash and start making extra money today!
Which one is your favorite?
Mine are trading and writing. Comment below on which method you will choose.