90+ Best Consumable Gifts These Ideas You Need to Know
Inside: Looking for the perfect gift? Check out our list of the best consumable gifts Find ideas from clothing and home goods to drinks and food, we've got you covered.
Have you been looking for a gift idea?
The answer is yes. Nowadays, it is hard to find the perfect present these days because everyone wants something different. That's why it pays to be clever with your purchase, and that takes some strategizing!
In this list of the best consumable gifts, I gathered ideas from all over the web so you don't have anything left to guess about what might work for someone else on your shopping list (or yourself).
Shopping for gifts that are consumable is completely different than shopping for toys.
You are being more conscious of your purchase, your budget as well as the waste that happens with traditional giving.
Honestly, these are the best gifts you can give and the gift recipient will love to receive them!
Happy shopping and I hope these help you find that perfect present for everyone on your list (or yourself)!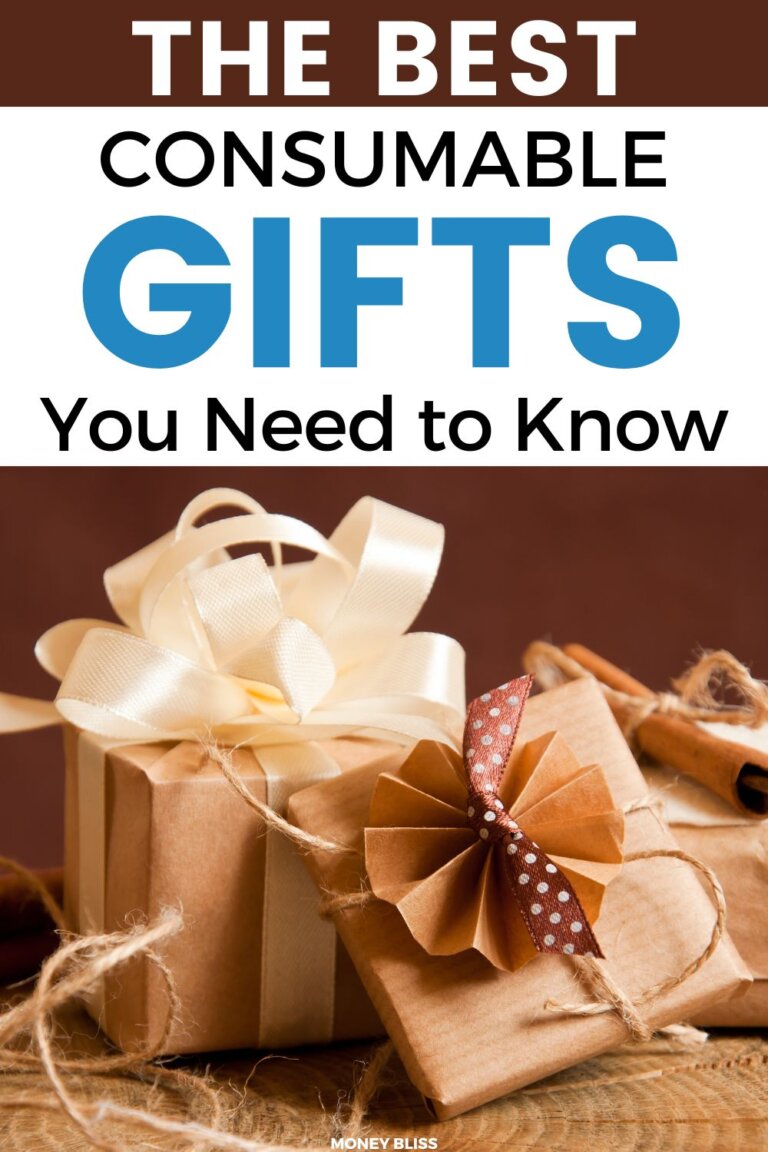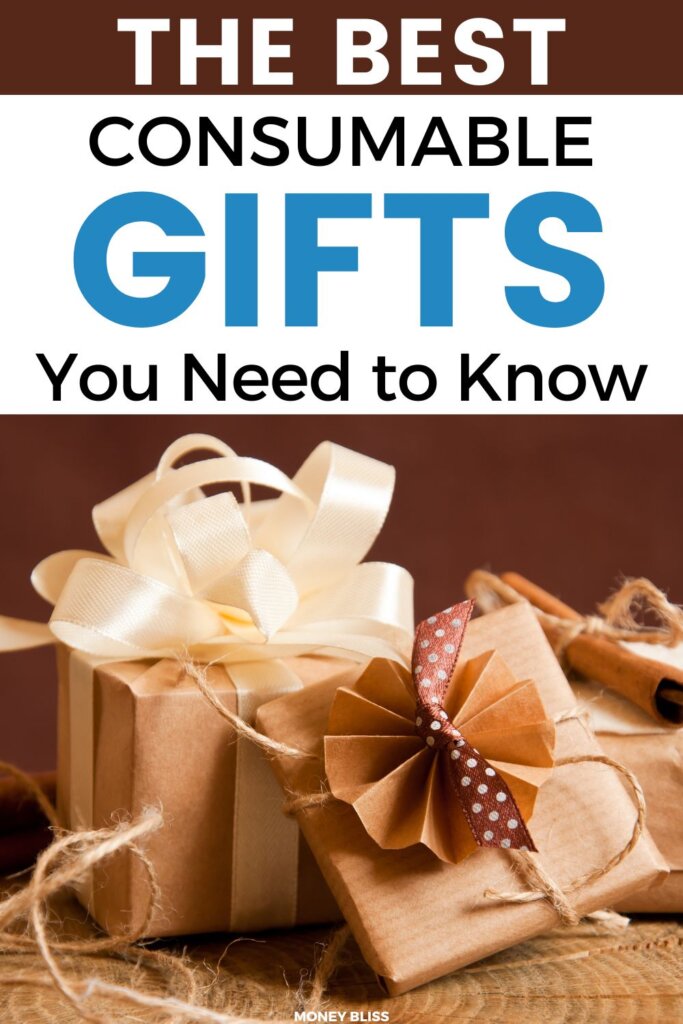 What is considered a consumable gift?
A consumable gift is a gift that can be used up one way or another.
This could be in the form of a physical item that can be consumed, like food or drink, or an experience that is enjoyed and then gone, like a movie ticket or a day at the spa.
They are great for any occasion – birthdays, Christmas, or any other holiday. They are cheap, easy to make, and perfect for minimalists, environmentalists, or the person who has everything.
This post may contain affiliate links, which helps us to continue providing relevant content and we receive a small commission at no cost to you. As an Amazon Associate, I earn from qualifying purchases. Please read the full disclosure here.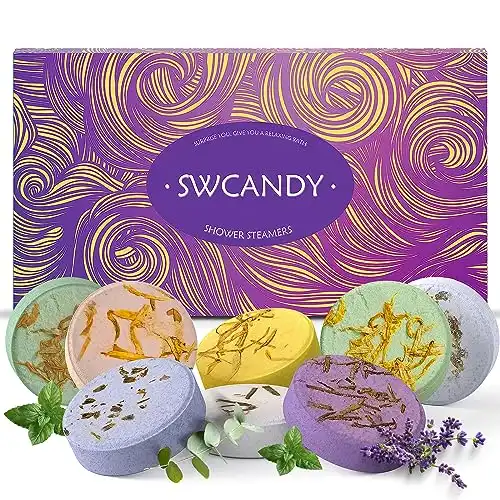 The Ultimate Best Consumable Gifts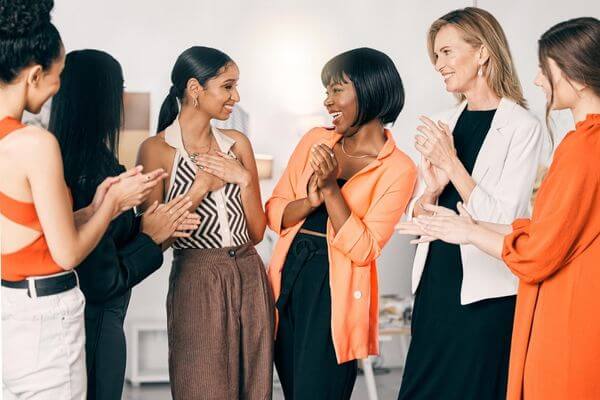 Many great consumable gifts can be given to someone. They can be something that the recipient can use or enjoy.
Spending time with something is one of the best things you can do.
Forget all of the fancy gifts. Hang out and enjoy each other. You will probably be surprised about how relaxed you feel afterward.
Plus it doesn't cost a penny!!
The Best Consumable Gift Ideas For Any Occasion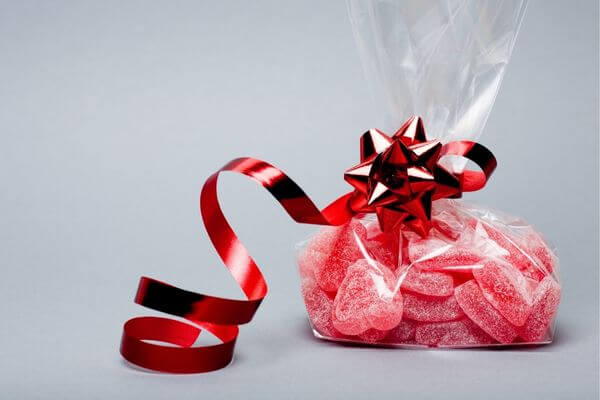 The shopping season is about to begin! We're all excited about the holidays and finding the perfect gift.
Unfortunately, that can be a bit of an overwhelming task when you have limited time and money.
If you're looking for a gift that will be enjoyed long after it is unwrapped, then try some of these consumable gifts.
Unique Consumable Gifts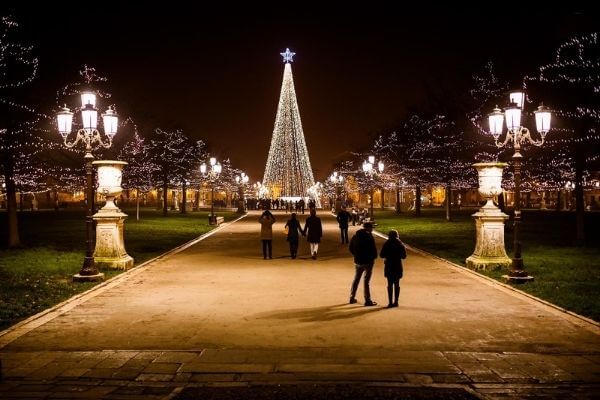 1. Audiobooks: Getting an Audible subscription is a great way to show your friends and family that you care. There are a lot of different audiobooks to choose from, so you can find the perfect one to listen to.
2. Card made with love. Think of handwriting a card that is meaningful and sentimental. You can make cards using special paper and ink. This is a special way to say you care as you often put a lot of thought and effort into them.
3. Journal. A journal is a great gift for anyone who loves to write down their thoughts and feelings. This can be a great gift for someone who is going through a rough time in their life or just wants to keep track of what they do each day.
4. Digital picture frame. A picture frame is a great gift for anyone who loves to enjoy pictures of their family and friends on the wall in their home. Look for one that automatically connects to the photos on their phone.
5. Donation gift. Instead of buying them a gift directly, you can buy a donation gift in their honor. This is a great way to donate money when the recipient would rather that money be used there.
Love Your Body Product Gifts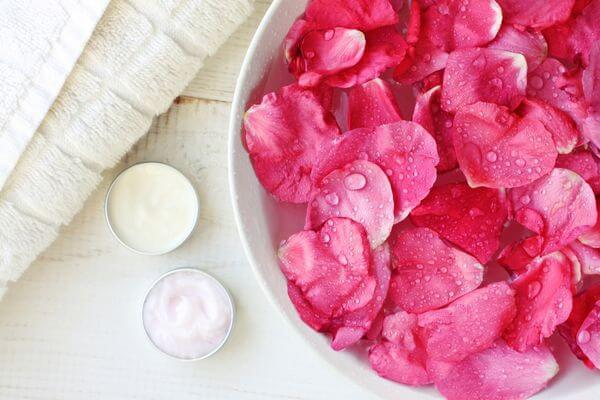 Time for pampering! This is the perfect consumable gift!
6. Body lotions: Another indulgent consumable gift idea is body lotion. This is perfect for someone who loves to pamper themselves with luxurious products. Here are my favorite eco-friendly body lotions.
7. Lotion bar. Lotion bars are a great gift for any occasion. They come in a variety of flavors and can be used anywhere including the office, home, or gym. Very eco-friendly as it cuts down on the packaging.
8. Toothpaste tablets: For the more utilitarian-minded, toothpaste tablets are a great consumable gift idea. These are perfect for anyone who wants to ditch traditional toothpaste tubes in favor of a more eco-friendly option.
9. Lip balm. This was a consumable gift I received before my surgery. Very quickly it became my favorite lip balm that I buy again and again.
10. Lip scrub. There are many lip scrubs on the market today or you can make your own. Many of them are designed to exfoliate the skin, remove dead skin cells, and soothe the lips. They come in a variety of flavors, some of which are sweet, some of which are savory, and some of which are both.
11. Bamboo toothbrush. Check out these bamboo toothbrushes! Made from sustainable bamboo, this brush is gentle on your teeth and helps promote oral hygiene. Plus, it makes a great gift for anyone who loves their body!
12. Sugar scrub. Sugar scrubs are a type of body wash that is made with sugar and other ingredients. They are often used to remove the skin's oil and dirt. I think it makes your skin feel as smooth as silk!
13. Bath bombs. Bath bombs are filled with essential oils and other ingredients to give your skin a relaxing and invigorating bath. They also make great gifts for people who have a hard time deciding what to get others.
Food Gifts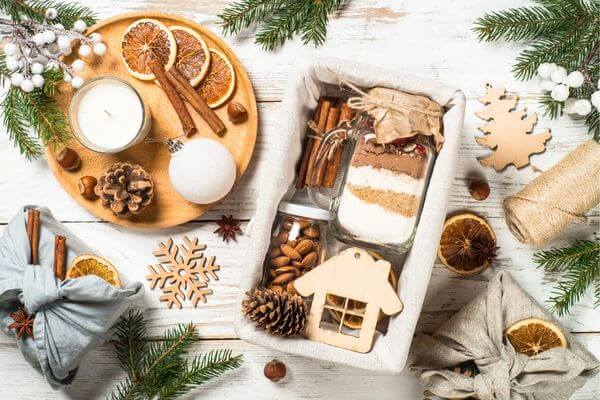 This is a classic consumable gift that everyone can enjoy. Whether it's a box of chocolates, a fruit basket, or a gourmet meal, food is always a welcome gift.
This is a great gift for someone who loves to eat!
14. Gift certificate to a local restaurant or grocery store. Then, you let them decide what they want to buy and when.
15. Home-cooked meal. What is better than a home-cooked meal? This is one of the gifts that will truly be treasured. Also, make sure to include the recipe so they can recreate it whenever they desire.
16. A box of truffles or other chocolates. Chocolates are always a welcome gift, and they are also consumable. This makes them a great option for gifts that need to be given in a hurry.
17. A basket of fresh fruit: Fruit baskets make great gifts for any occasion, and they are also healthy and consumable. This makes them a great choice for those who are health-conscious or trying to eat healthier foods.
18. Home-baked cookies, cakes, or other treats. No matter what the occasion, someone in your life will love a good home-baked cookie, cake, or other treats. Here are some of our favorite recipes, all of which can be made in a short amount of time and are sure to please.
19. Homemade fudge (or store-bought and repackaged). Fudge is easy to make, and it is always a hit when it is given as a gift. My mother-in-law's specialty!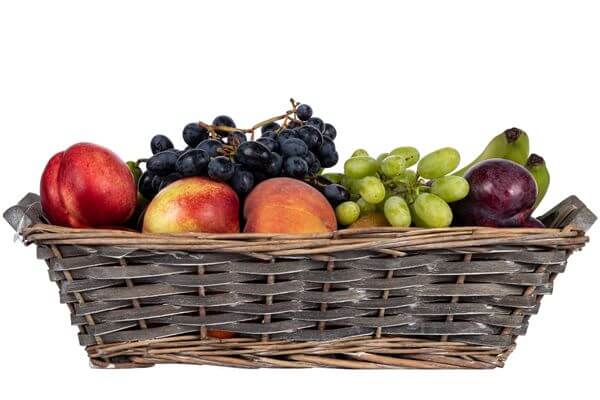 20. Popcorn. Popcorn is a fun, consumable gift that is easy to store and easy to eat. It is a great snack for parties or movie nights. It can also be a great food gift for friends and family. Check out all of these yummy popcorn varieties!
21. Olive oils. People love to give olive oils as gifts because they are a great way to show someone that you care. Olive oil is a type of food that is versatile and can be used in many different ways. It can be used as a dip, as a salad dressing, or as a cooking oil. Olive oil can be pricey, so this is a luxury gift item.
22. Brownie Mix. A brownie mix is a great gift for any occasion. This mix can be customized to make any type of brownie. This mix is also affordable and easy to find.
23. Soup mixes. People love soup, and they love to give soup as a gift. This is why soup mixes are so popular. There are many different flavors and combinations of soup mixes to choose from, so everyone can find the perfect gift for them.
24. Herb kits. You want kits that include seeds to grow your herbs. Even better to upgrade to an Aerogarden or Garden Cube.
25. Infused vinegars. Infused vinegars are a great way to add flavor to food and also make it healthy. Vinegar are a type of alcohol and can be made from a variety of fruits, vegetables, and grains. They are sometimes called "the thinking person's wine" because they can be used to add flavor to a variety of dishes without adding calories or sugar.
Drinks for the Kitchen – Beverages to Enjoy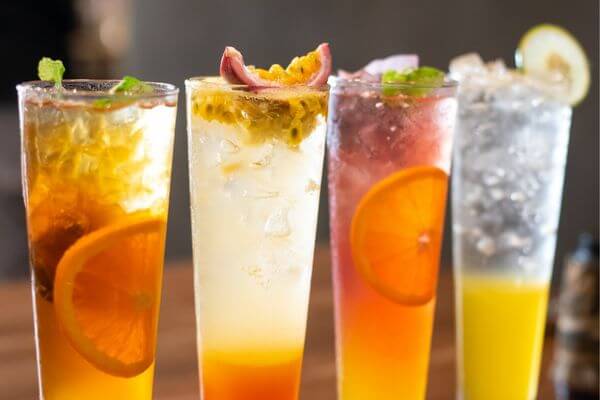 Most of our time is spent in the kitchen! And we constantly need to buy fresh food.
However, many times we can afford to buy certain items, but we choose not to. That is why many of these gifts are wonderful luxuries!
26. Gourmet coffee: There's no better gift than a delicious cup of coffee. Whether you're giving it as a present to someone special, or just treating yourself, there's a coffee to suit everyone's taste. Peet's Coffee is a popular gift.
27. Mushroom coffee. This coffee is low in caffeine and high in flavor. As such, it is a popular choice for people who are looking to replace traditional coffee. For many, these would be a luxury treat.
28. Specialty tea. Tea is a popular drink that can be enjoyed at any time of the day. There are many different types of tea, each with its own unique flavor. If you are looking for a special gift for someone, consider giving them a box of black tea. There are many different types of tea to choose from, so you are sure to find the perfect one for your friend or family member.
29. Loose leaf tea. Loose leaf tea is a great option for those who want to make their own tea. This type of tea is easy to make and can be served hot or cold. Recently, I just switched to loose leaf teas and am happy with less waste with enhanced flavors. Don't forget to buy the tea infuser.
30. Charcoal water filters. Essentially, these filters remove toxins and chemicals from water by using charcoal. The filters come in different sizes and can be used in a variety of ways, including for drinking and cooking.
31. A bottle of wine delivered: Wine is a classic gift that is perfect for any occasion. It is also a consumable item, so you don't have to worry about it taking up space in your home.
32. A six-pack of beer delivered: Beer is another great consumable gift option. It is perfect for parties or barbecues, and it can be enjoyed by people of all ages.
33. Sodastream: Sodastream makes great luxury gifts for the kitchen and is one of the popular family Christmas gifts. Did you know that Sodastream makes sparkling water, sodas, and even beer? Many people believe the cost is worth it if you drink a couple of fizzy drinks per week.
34. Reusable Water Bottle: Personally, I think this is a great gift as they eventually wear out from use. So, make sure they are staying hydrated this year!
Something for the House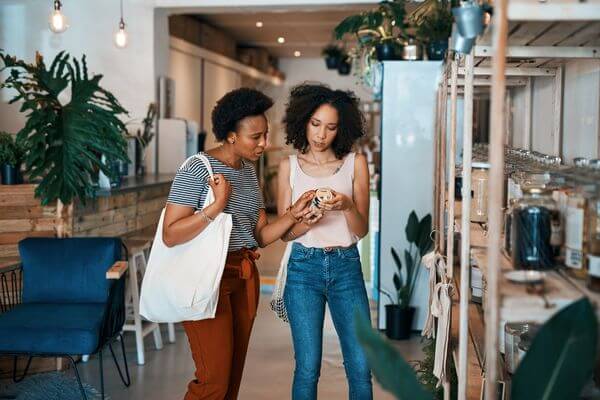 One of the best ways to get a great gift that will be used again and again is with a consumable item. As you have seen, there are many unique things on our list.
Looking for a gift for the holidays that won't break the bank? These consumables are always a great gift.
35. A cozy blanket or throw. A blanket is a great gift for anyone who loves to snuggle and lay around the house while they are watching television or reading a book. The soft cozy feeling can wear off and those old blankets can be donated to an animal shelter while you enjoy the new blanket from a comfortable spot on the couch.
36. Burrito blanket. These are immensely popular! My friend bought one for each of her kids so they would stop using hers. Make sure to purchase one for each especially if you don't want to share your burrito!
37. Laundry sheets: Laundry sheets are another great consumable gift idea for those who want to be more eco-friendly in their gifting choices. These sheets can be used in place of traditional laundry detergent and help to reduce waste and packaging
38. Reusable coffee pods. There are many different types of reusable coffee pods available on the market. These pods can be filled with coffee and reused again. This process helps to reduce the amount of waste that is created. This is a great way to give gifts that are eco-friendly.
39. Candle with pretty scents. A scented candle can be a fun and affordable gift for the house. They can be used for a variety of reasons, such as adding a pleasant fragrance to a room or creating a relaxing atmosphere.
40. Diffuser. Many different types of diffusers can be bought for the home. These diffusers can be used to make the home smell good or to make it smell a certain way. They can also be used to create a relaxing atmosphere in the home.
41. A candle holder. A candle holder is another great housewarming gift that you can give to a friend or family member. Candles can be used for many different things in the home. They can be used for decoration, they can give off a relaxing aroma and they can also make a home smell good.
42. Dish soap. Dish soap is a great gift for anyone. It is a necessity in most households and can be used for many things. It can be used to clean dishes and pots and pans, or to clean the bathroom. This is a simple gift for anyone who loves to cook or clean.
43. Sustainable Hand Soap. Hand soap is a common consumable gift. It is a commodity that is easy to produce and transport. Many sustainable hand soap products are available on the market.
44. Battery stockpile. A battery stockpile is a good investment, as batteries last for many years and there is no need to replace them often.
Clothes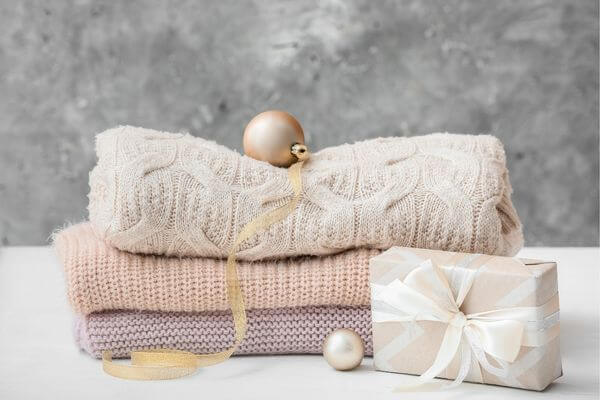 Clothing is a great consumable gift idea because it's always needed. You don't have to worry about the recipient not liking it or not being able to use it.
Clothing can be a fun and unique way to show someone that you care. Buying clothing can also be a way to show someone that you are interested in them.
However, avoid clothing gifts that are just out of habit. For example, if you're always giving your loved one's ties, mix it up and give them something different this year.
45. Winter specific clothes. Think of items like gloves, hats, or boots.
46. New swimsuit. This would be a great idea given with a vacation to be experienced together.
47. A gift card to their favorite store. This is MY FAVORITE idea! Okay, this is something I truly enjoy! I can go shopping to pick out something from my favorite store and not feel guilty about the price tag.
Luxury Consumable Gifts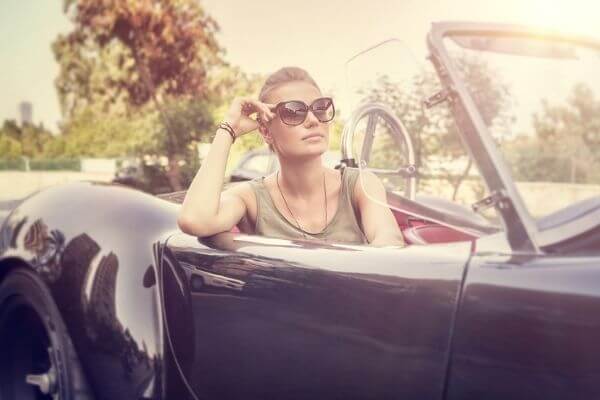 Everyone wants to look their best and have the latest, latest thing. So what better way to show your friend or family member that you care than by giving them a luxurious or designer item?
Luxury consumable gifts are a great way to show someone how much you care without caring about the cost.
These are the once-in-a-lifetime gifts that make life worth enjoying.
48. Vacation. Many people take vacations to escape the rat race. They want to relax and have fun without all the stresses of everyday life. Vacation can be enjoyed in a number of ways, including by spending money on consumable gifts. These gifts can be anything from luxurious items to fun activities.
49. New Car. We constantly see commercials, but have you ever considered actually buying a new car?
50. Designer Purse. There are many different types of designer purses, but the most popular ones include Jimmy Choo, Michael Kors, and Coach.
51. Rolex watch. A Rolex watch is one of the most popular and luxurious watches. It is a very durable watch and can last for many years. It is also very expensive, so it is not for everyone.
52. Designer Perfume. There are many different types of designer perfume, including those for men and women. Perfume can be used for many different occasions, such as special occasions, daily wear, or simply for odor.
Subscription Ideas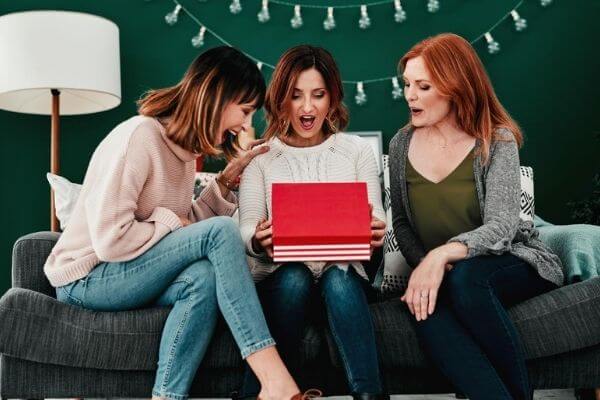 Subscription gifts are a great way to provide instant gratification and value. Though they can be costly, there is no denying that subscription gifts are perfect for the person on your list who already has everything.
These are the best subscriptions to get someone this holiday season.
53. Subscription Boxes. There are many subscription boxes available nowadays, catering to all sorts of interests and budgets. Whether you want to spoil yourself with beauty products, delicious food, or interesting gadgets, there's a subscription box for your recipient.
Here are the best subscription box ideas:
54. Software subscriptions. This is a great way to give someone a recurring subscription to a service, like a streaming service, without having to purchase the product outright. The person receiving the gift can then access the service at any time, without having to remember to cancel the subscription or deal with any billing issues.
55. Website subscriptions. If you're looking for a fun, consumable gift for someone, website subscriptions are a great option.
All of these offer a variety of content that can be streamed on your computer, phone, or tablet.
Consumable Teacher Gifts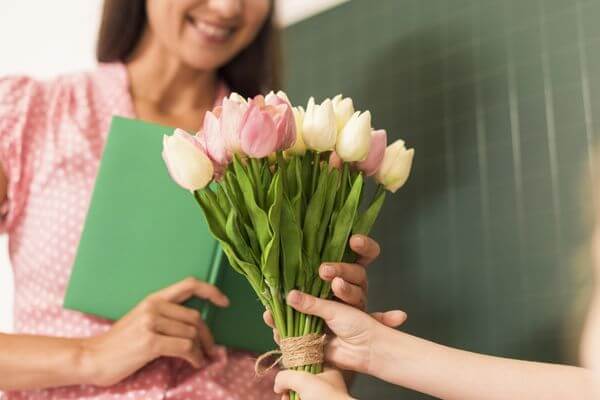 Looking for a fun and unique gift for your teacher this year?
There are many fun consumable gifts that teachers enjoy. Some examples of these are stationary, pens, pencils, erasers, and notebooks.
These gifts can be used in class, after school, or even during the weekends.
56. Craft supplies. These items are perfect for anyone who loves to be creative, and they make great teacher gifts as they are always using their supplies. Great way to replenish the classroom.
57. Stationary. Teachers are known to write handwritten notes more than most people. So, make sure you stock them up with elegant stationery they will love. Maybe even look for personalized stationery.
58. Organizer. These are perfect for any teacher who loves to be organized and stay organized in class.
59. Art Cart. An art cart is a great way to organize and display the supplies needed to create your art. It can be used in any room and can be moved from room to room.
60. Notepads. Notepads are a great way to keep a student or colleague organized. They come in all shapes and sizes and can be customized to fit any need. They are also a great way to give a gift that is useful and fun.
Consumable Gifts for Mom or Every lady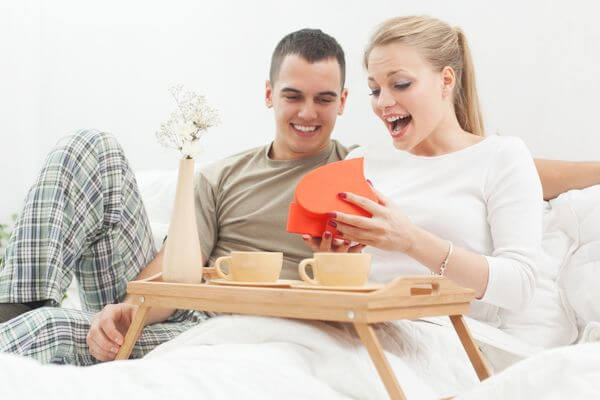 There are so many things to choose from for a consumable gift for her.
61. Coloring book. Coloring books are a great gift for anyone. They can be enjoyed by anyone of any age.
62. Nail polishes. Nail polishes are a fun and affordable way to show your loved ones you care. They come in a variety of colors, scents, and styles, and they last for weeks on end. Whether you're buying for your mom, girlfriend, or best friend, there's a polish for everyone.
63. Flowers. Flowers are a great option because they can always be placed in a vase or container and remembered long after the flowers have faded. There are many different types of flowers to choose from, so it is easy to find the perfect gift for the recipient.
64. Makeup. Every lady loves getting new makeup products, but it can be expensive. There are a lot of makeup brands that have affordable gift sets that are perfect for any lady. These sets come with a variety of products from different brands.
Consumable Gifts for Men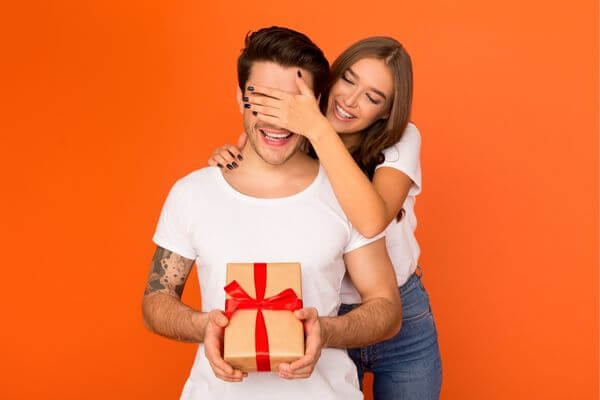 65. Hot sauce. Last year, we gave my hubby a set of hot sauce varieties! He completely loved them.
66. BBQ accessories. There are a lot of BBQ accessories that you can get for your man. You can buy things like skewers, mitts, thermometers, or even the smoker!
67. Beer by the month. There are numerous occasions where beer can be a great gift. Whether it is a birthday, an anniversary, or just to show your support, beer is always a great choice. Not only is beer a great drink, but it is also a great way to show your friends and family that you care.
Fun Consumable Gifts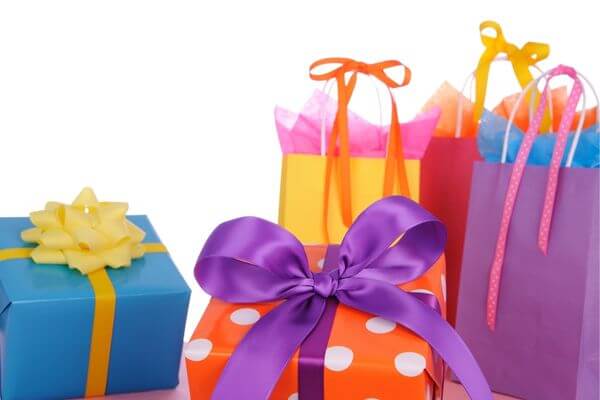 Many fun consumable gifts can be given to friends, family, and coworkers. Some of these gifts include food items, drinks, and games.
These gifts are perfect for any occasion and can make everyone happy.
68. Movies. Movies can be a great way to spend a night together. Watching a movie can be a fun way to spend time together.
You can plan a night to go to the movie theater with a movie theater gift card or plan movies at home.
69. Toilet paper. Some people like to buy fun consumable gifts for others, like toilet paper. It's a small thing, but it can mean a lot to someone. It is something that will always be needed. Remember the toilet paper shortages in 2020?!?!
70. Mazes. Mazes are a type of puzzle where the player must navigate their way through a maze-like structure. These have been around for centuries and come in many different shapes and sizes. You can visit a maze or buy one to complete on paper.
Give the gift of experiences!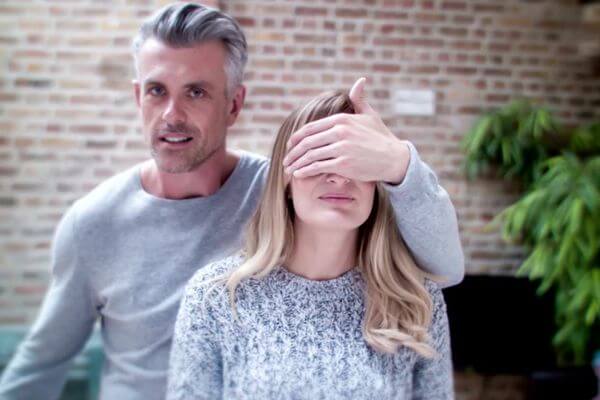 If you're looking for the perfect gift to give this holiday season, consider giving something that will last a lifetime. Consider gifting experiences!
In fact, here are two lists with plenty of options.
71. Best Christmas Gifts that are Experiences. From wine tastings and spa treatments to museum passes and theater tickets, there are plenty of great experiences to choose from.
72. Experience Gift Ideas That Do Not Go To Waste. This list focuses on experience gift ideas that will be treasured for many years to come.
The Thing they Love to Do – Hobbies/Sports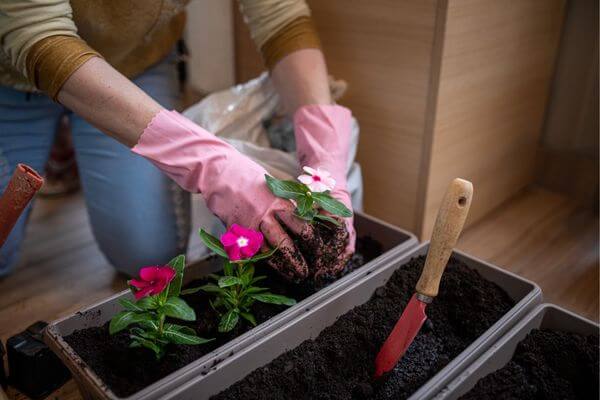 One of the best areas to buy consumable gifts is around someone's hobbies and sports.
Many times, they may not want to spend the extra money on something they have been eyeing for a really long time.
Here are some ideas to consider:
73. Gardening
74. Craft supplies
75. Sport equipment
76. Camping equipment
77. Fly fishing gear
78. Peleton accessories
79. Scuba equipment
80. Photography
81. Ski/snowboard gear
82. Mountaineering gear
83. Archery investment
84. Model rockets
85. Golfing equipment
86. Cycling gear
87. Woodworking supplies
88. Sewing
89. Cricut supplies
90. Stamp collecting
Key Thought –
One of the best gifts that are often overlooked is the gift of time!
How can you make your own consumable gifts?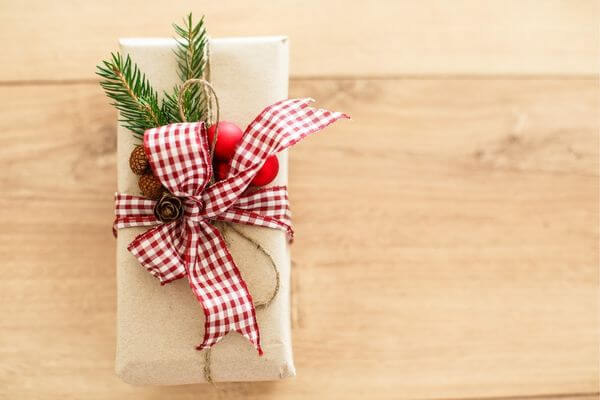 The best part of consumable gifts is they are easy to be homemade or DIY. Also, many times you will spend less than you would by buying a traditional gift.
Here are great homemade consumable gift ideas:
Homemade food items: jams, jellies, sauces, spice mixes, etc.
Handcrafted soaps or body lotions.
DIY candles or incense cones.
Homemade bath salts or scrubs.
Herbal teas or tinctures.
Homemade dinner
What do you get someone who isn't materialistic?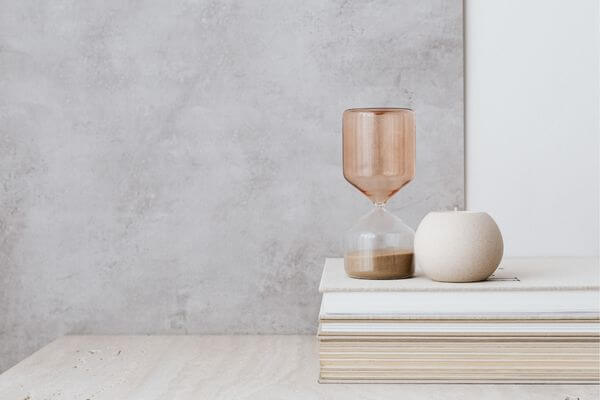 The best option is to give them a consumable gift or experience gift. These types of gifts can be sustainable and zero waste as well.
When you still don't know what to get someone, a gift card or cash is always a safe option.
Why choose consumable Christmas gifts?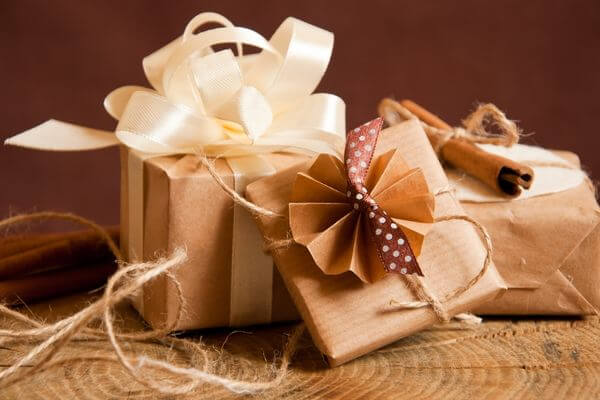 Consumable gifts are a unique type of gift that is perfect for people who don't want or need more stuff.
These gifts are typically experiences, such as a day at the spa, tickets to a show, or a dinner reservation. They can also be consumable items that the recipient will use up, like food, wine, or cosmetics.
This type of gift is ideal for minimalists, environmentalists, and people who have everything because it doesn't add any extra clutter to their lives.
What are the benefits of consumable gifts?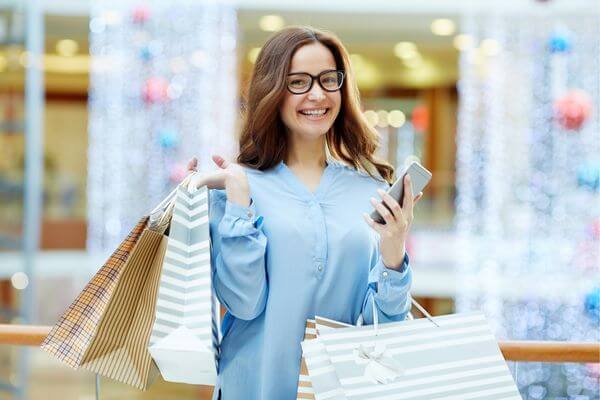 Consumable gifts are a unique type of gift that has been growing in popularity in recent years.
Since these types of gifts are meant to be used up, they are a fun indulgence or a more practical way to reduce waste.
Most importantly, they allow your recipient to enjoy the gift right away without needing to make space for it in their lives.
What are some tips for giving consumable gifts?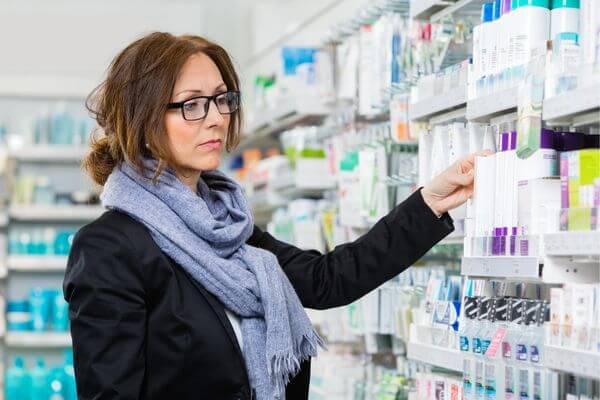 Consumable gifts can be a hit or miss with recipients. Sometimes they are not used quickly enough and can go to waste.
When giving a consumable gift, there is a specific reason you choose this type of gift. So, here are some things to consider.
Select a consumable gift that is of high quality and that the recipient will enjoy.
For example, a gift of wine or delicious chocolate. Think of items that they wouldn't buy for themselves.
When giving consumable gifts, it is important to consider the duration of the gift. Avoid giving consumable gifts that are perishable or have a short shelf life if they are traveling soon and won't be able to enjoy the gift.
Also, choose items that are environmentally friendly, like eco-friendly products, or items that use sustainable materials, like natural gifts.
Finally, think about what kind of packaging would make the consumable gift more appealing to recipients. For example, a gift wrapped in a pretty box or with a delicious recipe tucked inside can make a big impression. Even better, use an attractive and reusable container.
Non Consumable Gifts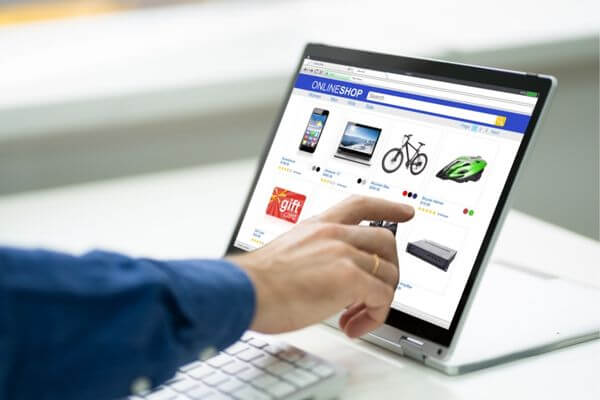 Non consumable gifts are a great way to show someone that you care.
They don't have to be expensive, and they don't have to last long. They can be anything that makes someone happy.
Here are more gift ideas and are willing to buy non-consumable gifts, then we have plenty of ideas for you.
Which Ideas for Consumerable Gifts did you like best?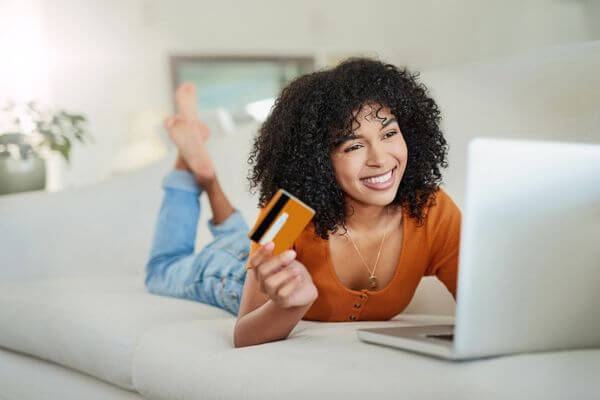 Why not try a consumable gift? With so many options to choose from, you're sure to find the perfect gift for everyone on your list.
And what's better than a gift that can be enjoyed and used up?
Consumable gifts are always a good idea and can be eco-friendly and sustainable. Gifts that are eco-friendly and sustainable can help the receiver feel good about themselves and their choices.
Some people like to give gifts that are consumable, like food or drinks. Others like to give gifts that are unique, like something they need for their hobby. There are many different ways to give a gift, and the recipient will enjoy it no matter what.
Think outside the box and be creative with your gift ideas!
So go ahead and buy a gift today – your loved ones will thank you for it!
Need more inspiration… find small birthday gift ideas next.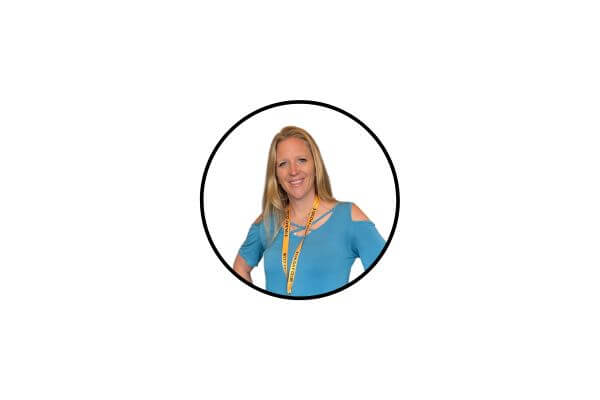 Did the post resonate with you?
More importantly, did I answer the questions you have about this topic? Let me know in the comments if I can help in some other way!
Your comments are not just welcomed; they're an integral part of our community. Let's continue the conversation and explore how these ideas align with your journey towards Money Bliss.