Does Amazon Deliver on Sunday? How to Get Your Orders on Time
Inside: You want to make sure you can get Amazon packages delivered on Sunday. Here is how…
We all know that Amazon is the world's largest online retailer, but did you know that they also deliver on Sundays?
You love to get your Amazon orders on time. Especially when we're buying a last-minute gift or just need something for ourselves, we rely on Amazon to deliver quickly and efficiently.
But what happens when you need your order delivered on a Sunday? Does Amazon deliver on Sundays?
But there are a few things you need to know in order to get your orders on time.
Keep reading to find out how!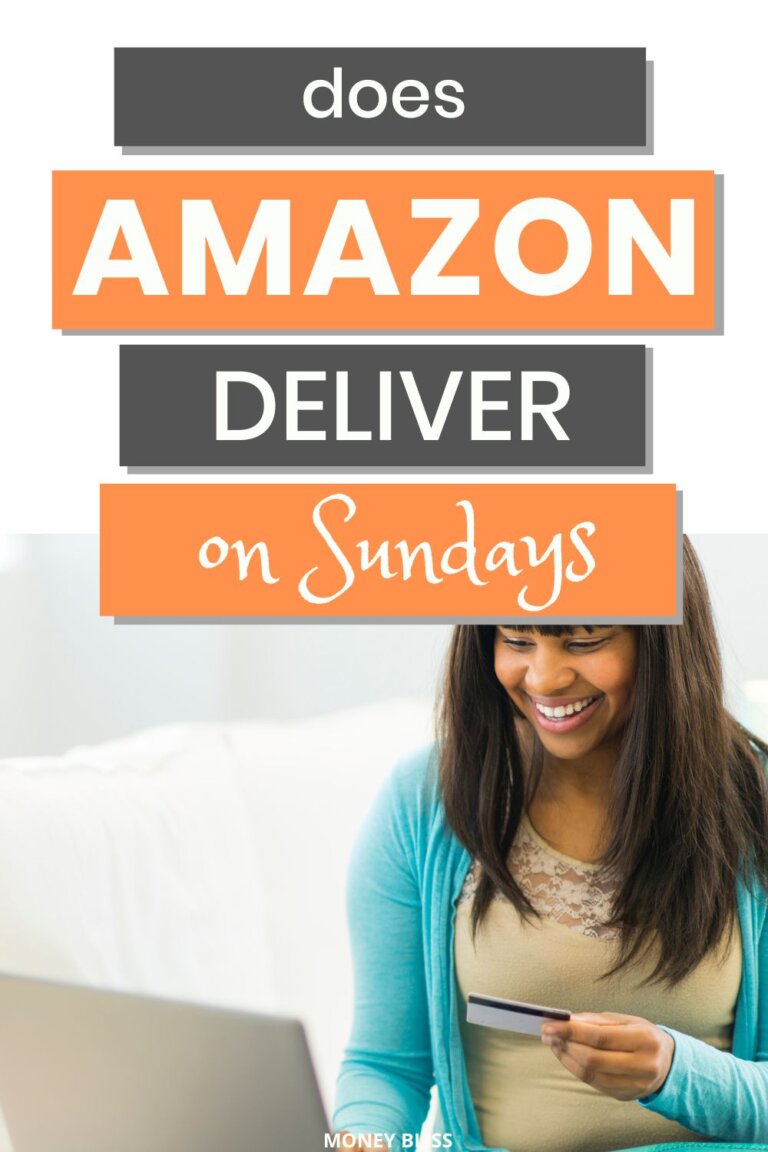 This post may contain affiliate links, which helps us to continue providing relevant content and we receive a small commission at no cost to you. As an Amazon Associate, I earn from qualifying purchases. Please read the full disclosure here.
Does Amazon deliver on Sunday?
Yes, that's right – Amazon now delivers on Sundays! And has been for a while.
However, not all packages are delivered on Sunday.
Unfortunately, delivery on Sundays is not available in all areas. Also, your package might be routed through USPS or another delivery carrier and they may not deliver on Sundays.
Check out Amazon Prime Days 2023 and find the best deals!
Does amazon prime deliver on Sunday?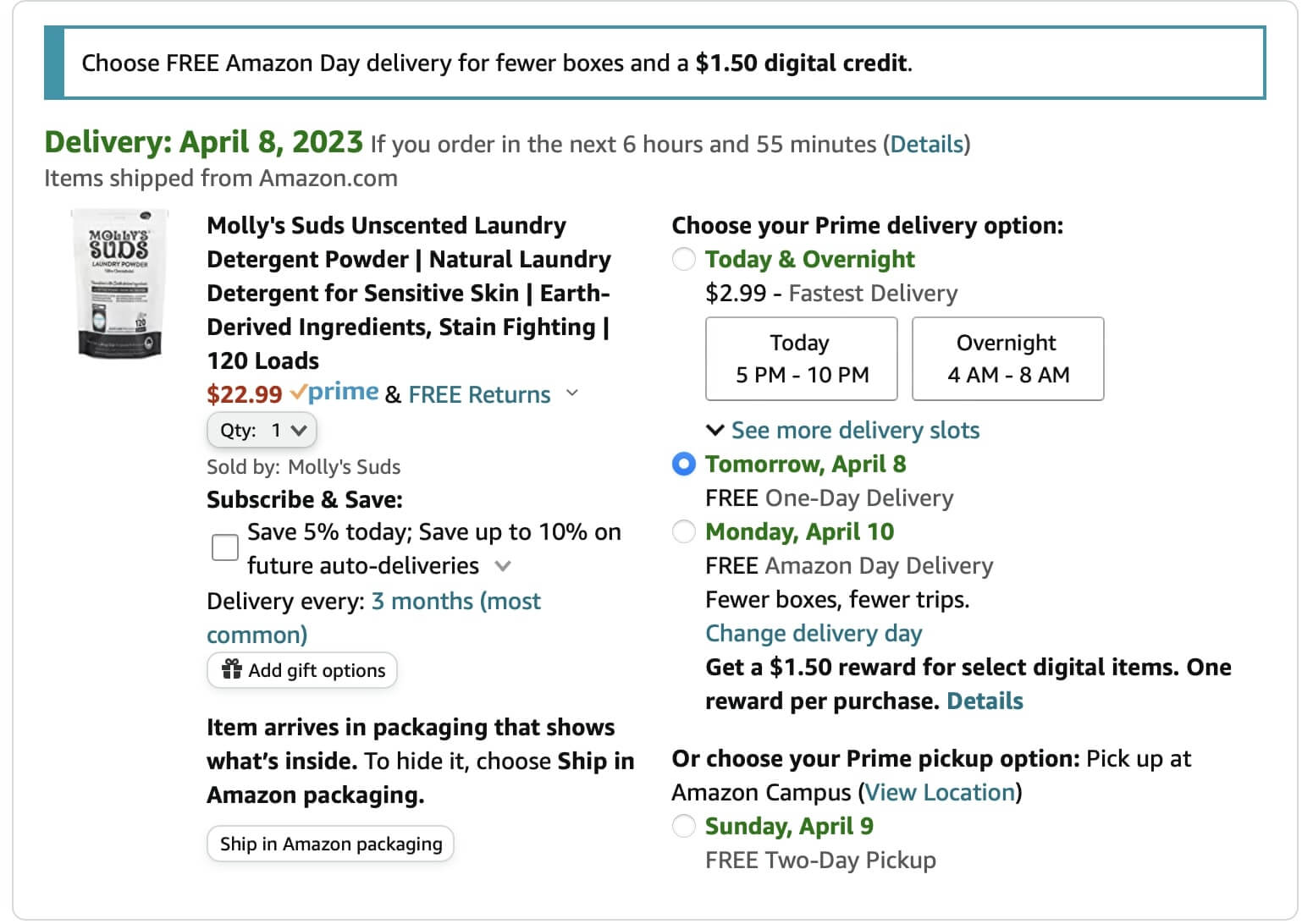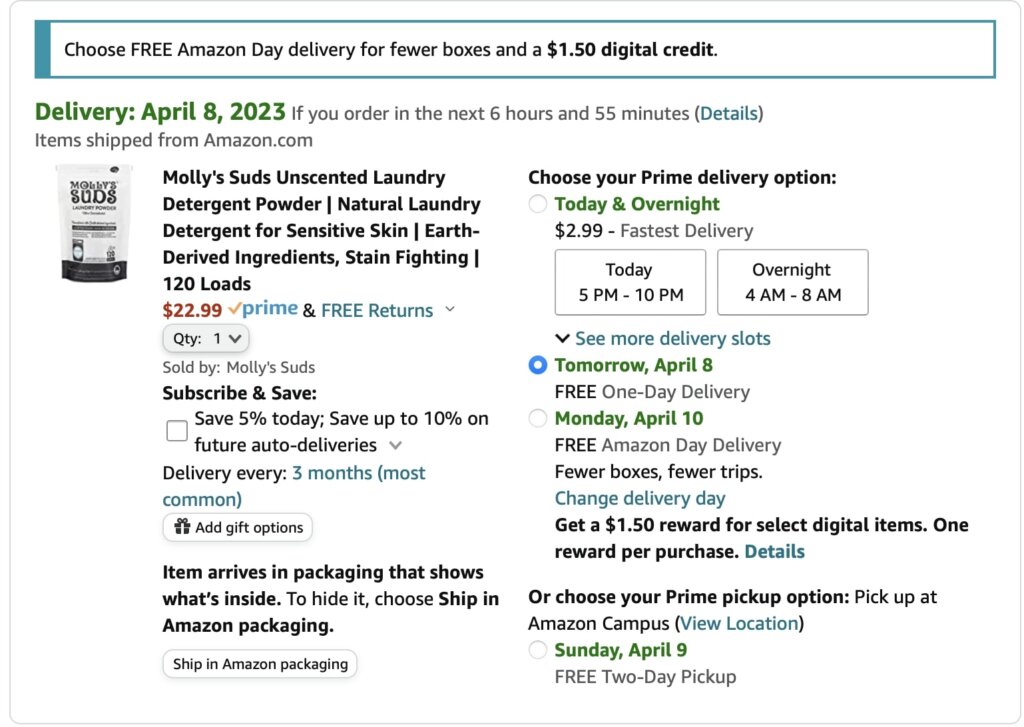 Yes, Amazon Prime delivery is available on Sunday.
Amazon prioritizes customers who have Amazon Prime memberships, and they have a better chance of receiving Sunday delivery.
If you are an Amazon Prime member, you can choose your preferred delivery date, whether you're using expedited shipping or 1 or 2-day delivery.
Non-Prime customers are also eligible for Sunday delivery if the service is available in their area.
If you use the unique Amazon Locker self–service option, your package may arrive on a Sunday.
When Does Amazon Deliver on Sunday?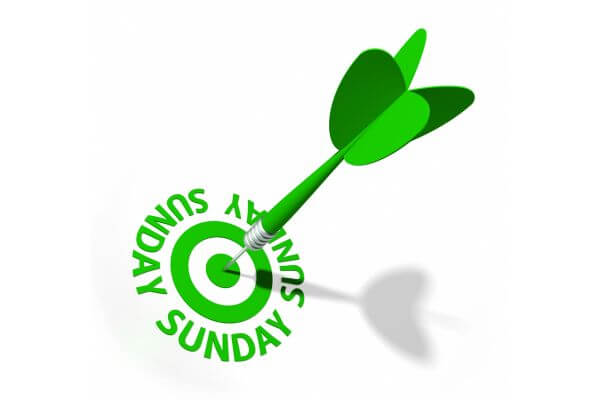 Exactly what time does Amazon deliver on Sunday?
Typically between 8 am and 8 pm seven days a week including Sundays.
However, deliveries can be as early as 6 am or as late as 10 pm. (source)
Personally, I received an overnight delivery package at 5:25 am on a Sunday. We chose that option at checkout.
Does USPS deliver Amazon packages on Sunday?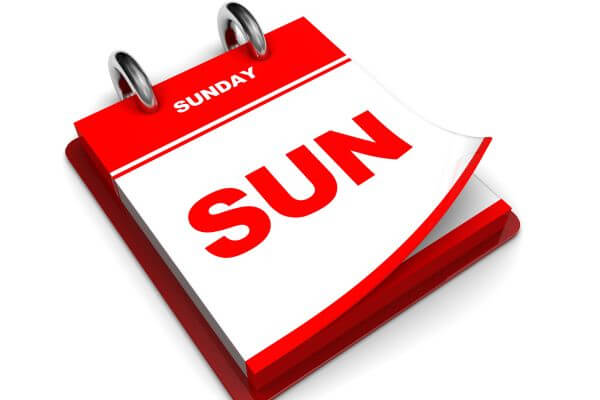 Yes, USPS does deliver Amazon packages on Sunday.
Amazon outsources many of its deliveries to companies like UPS and USPS, and USPS is responsible for the "last mile" delivery to the customer's doorstep.
However, Sunday delivery is only available in areas where UPS and USPS offer Sunday service, and USPS only delivers Amazon packages on Sundays (aside from the occasional USPS Priority Mail).
Personally, I have noticed Amazon deliveries that are being delivered by USPS to be 50/50 on delivering on Sunday.
Best Ways to Get Amazon Deliveries on Sunday?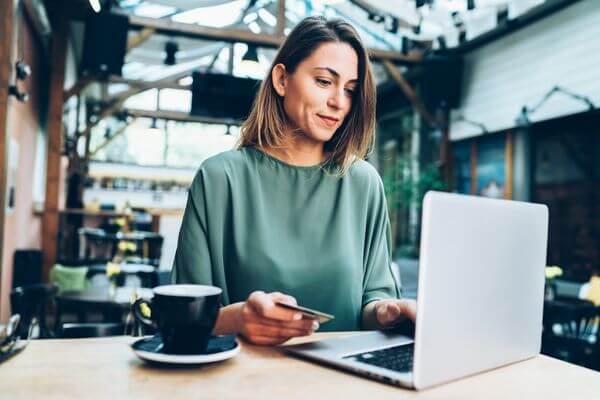 Knowing whether Amazon delivers on Sundays is important to make sure you get your packages when you need them.
Fortunately, it is easy to check if Amazon delivers on Sundays.
By following these steps, you can determine if Amazon delivers to your area on Sunday or not. Knowing this information before you order can help make sure you get your package when you need it.
1. Check the Shipping Dates
Before you submit your order, check the shipping dates that are available to you.
That is the first step to see if you can get your package delivered on a Sunday.
There is a multitude of reasons why a Sunday delivery may not be available and many are outside your hands.
If you don't see Sunday listed as an option, then Sunday delivery may not be available for your order.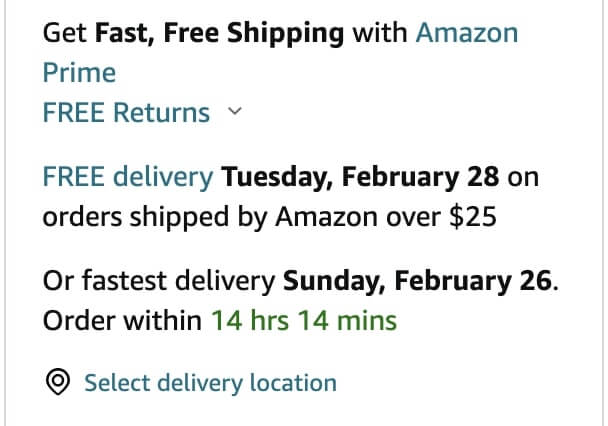 2. Select Sunday Delivery
If you want to get your packages delivered on a Sunday, Amazon offers Sunday delivery for eligible areas.
To ensure your area is eligible for Sunday delivery, you can simply look for the "Sunday" option under "Review Items and Shipping" when you check out.
Note that Sunday delivery will only appear as an option if it fits into your delivery window.
3. Prime Members Choose Sunday
One of the perks of being an Amazon Prime member is choosing your delivery days.
You can also choose "Amazon Day Delivery," where all of your packages for the week will be delivered at once, regardless of the day that they have been ordered.
For many people, this option is great because they are more likely to be at home to receive packages.
4. Sign up for Amazon Prime
Signing up for Amazon Prime can help you get packages delivered on time if they are scheduled for delivery on Sunday as Prime members are prioritized.
Here is a step-by-step guide:
Go to Amazon's website and sign-up for an Amazon Prime membership.
Once you have signed up and have your account set up, you can shop on Amazon for items that are eligible for Sunday delivery. You can check delivery options for each item on its product page.
Add the items to your cart and proceed to checkout.
Select the Sunday delivery option and follow the rest of the checkout process to complete your order.
Once you have completed your order, you can track it online or via the Amazon app for up-to-date delivery information.
By signing up for an Amazon Prime membership, you can get your packages delivered on time with 2-day shipping on most items.
5. Track Your Package with Amazon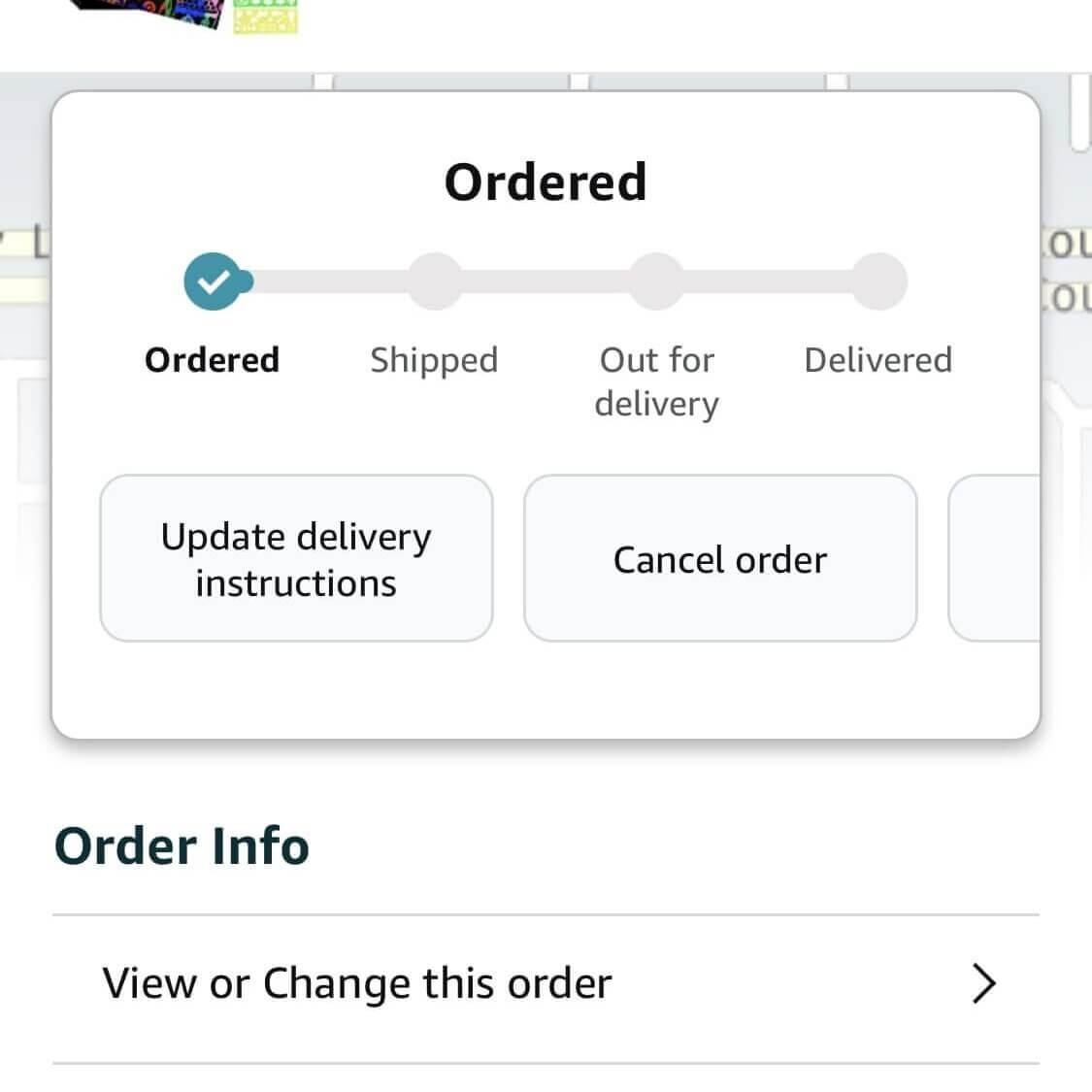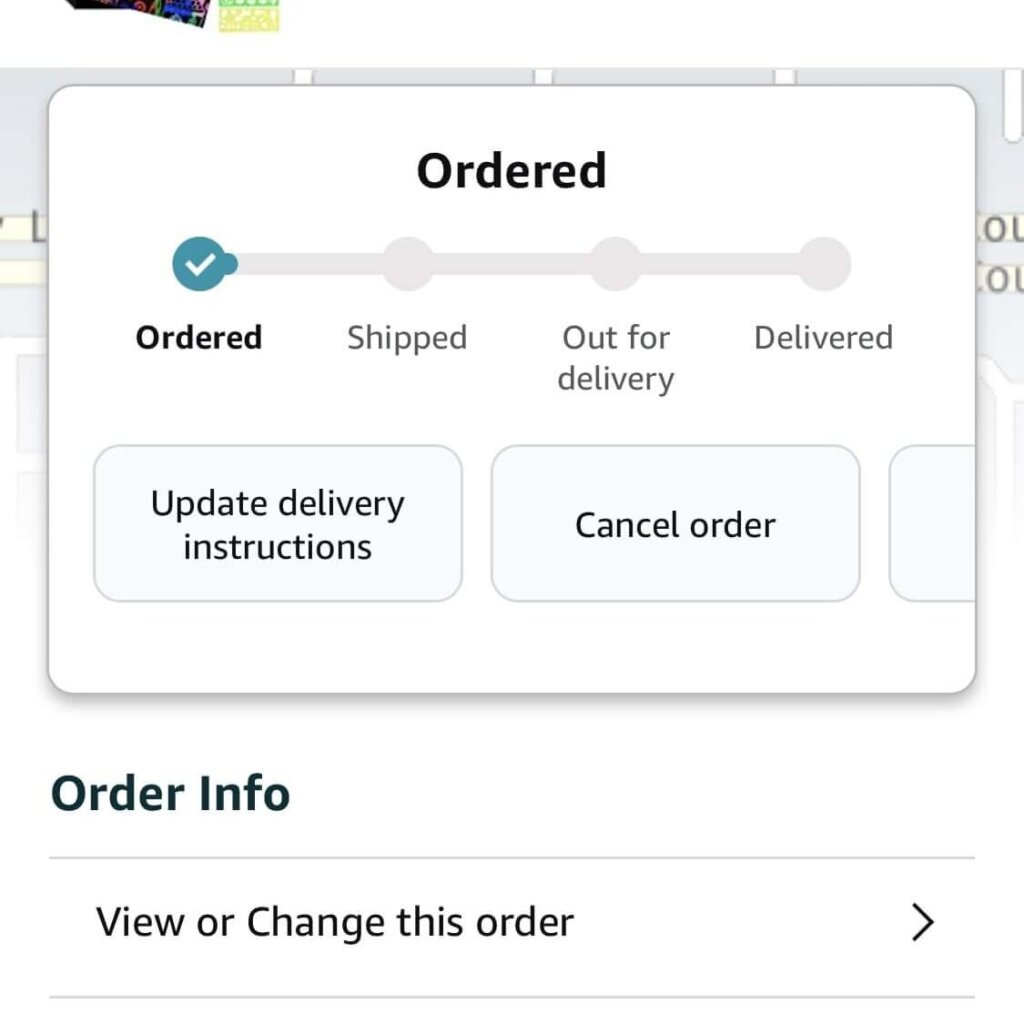 Tracking your package with Amazon can help you get your packages on time regardless of the delivery date.
This is because Amazon provides tracking information for all orders, including those eligible for their Sunday delivery service.
When you place your order, you will receive an email confirmation with a tracking number. This can also be found in your Order History.
This allows you to monitor the progress of your package and be aware of any changes to the estimated delivery date and time.
Factors that Influence a Sunday Amazon Delivery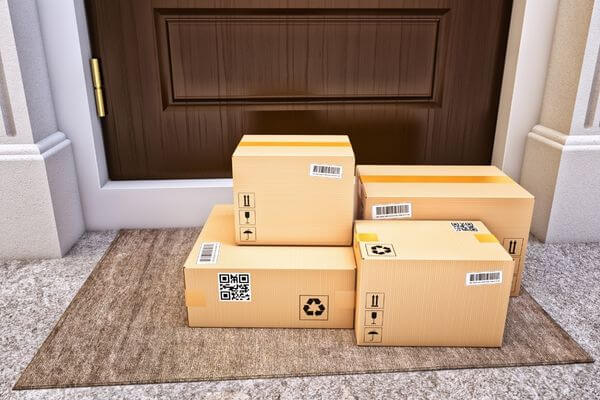 There are many factors that can influence whether or not your Amazon order will be delivered on Sunday.
Let's dig into what to consider. The most important factor is the type of product you're ordering.
Factor #1: What You order
The kind of merchandise you are ordering also affects the availability of Sunday delivery.
If you are ordering items that are in stock in Amazon warehouses, Sunday delivery is more likely to be available.
However, if you are ordering items from third-party vendors or items that require special services for delivery, Sunday delivery might not be an option.
Find out how long does Amazon take to ship.
Factor #2: When you order
When you place your Amazon order, it will influence when you get your package.
If you order on a Monday or a Tuesday, you are unlikely to see Sunday delivery as an option, as your package can be delivered to you sooner than that.
However, if you order later in the week, around Wednesday or later, Sunday delivery will usually be available.
Factor #3: Where you live
Lastly, the availability of Sunday delivery depends on your geographic area and population density, as well as the kind of UPS and USPS services you have available.
If you are in an area with access to reliable shipping infrastructure or near an Amazon warehouse, you are more likely to be able to take advantage of Sunday delivery.
Find out how late does Amazon deliver.
FAQ
Amazon Sunday Delivery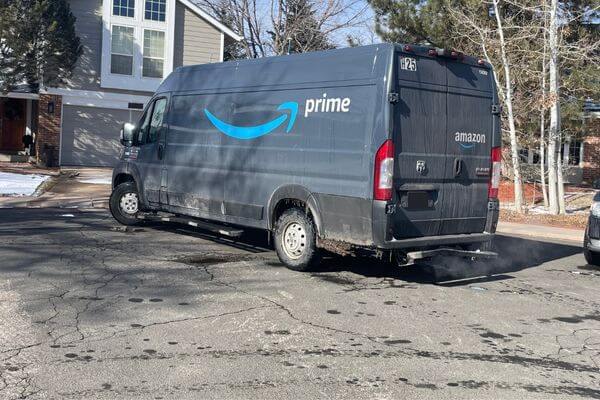 Following Amazon updates and notifications can help to ensure that packages scheduled for delivery on Sunday arrive on time.
By staying informed, customers can take advantage of Amazon's Sunday delivery services if they are offered in their area.
Additionally, customers can subscribe to notifications that alert them of any changes to their delivery status, allowing them to make changes to their shipping information if necessary.
Selecting Sunday delivery ensures that you don't have to wait an entire weekend to get your package and that it can arrive on Sunday before the start of the week.
Also, many people ask does Amazon deliver on Saturday and Sunday and the answer is yes.
But what happens if Amazon order says delivered but not received?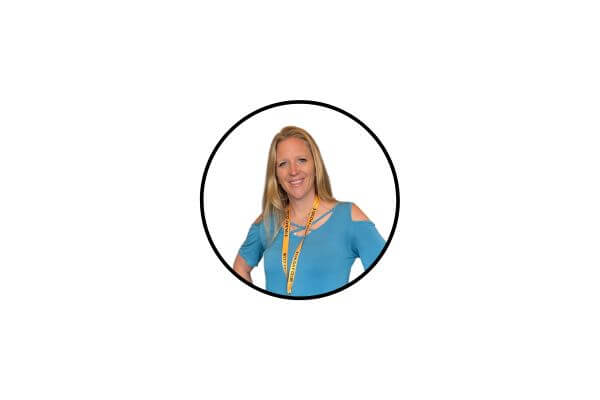 Did the post resonate with you?
More importantly, did I answer the questions you have about this topic? Let me know in the comments if I can help in some other way!
Your comments are not just welcomed; they're an integral part of our community. Let's continue the conversation and explore how these ideas align with your journey towards Money Bliss.