25 Best Jobs That Pay at Least $25 an Hour
Inside: Looking for a job that pays at least $25 per hour? This list has the best jobs that fit that description. Each job offers unique benefits and opportunities, so take a look and see if any of them match your interests and skills.
Making $25 an hour is not a pipe dream; it's a viable reality for thousands of people worldwide.
Earning such an income not only instills a sense of financial well-being but also provides a robust platform to plan for the future.
Today, we dive into elucidating the different opportunities potential jobs offer, aligning your skills and experience with an hourly rate that feels just right for your wallet.
Hence, securing such a job is not a function of luck but more a strategic alignment of skills, passion, and industry demands. But if you're not entirely sure about where to begin or how to hone your skills for these high-paying jobs, don't worry.
Imagine earning smooth entry-level jobs 25 an hour, all from the comfort of your workspace. Sounds enticing, right?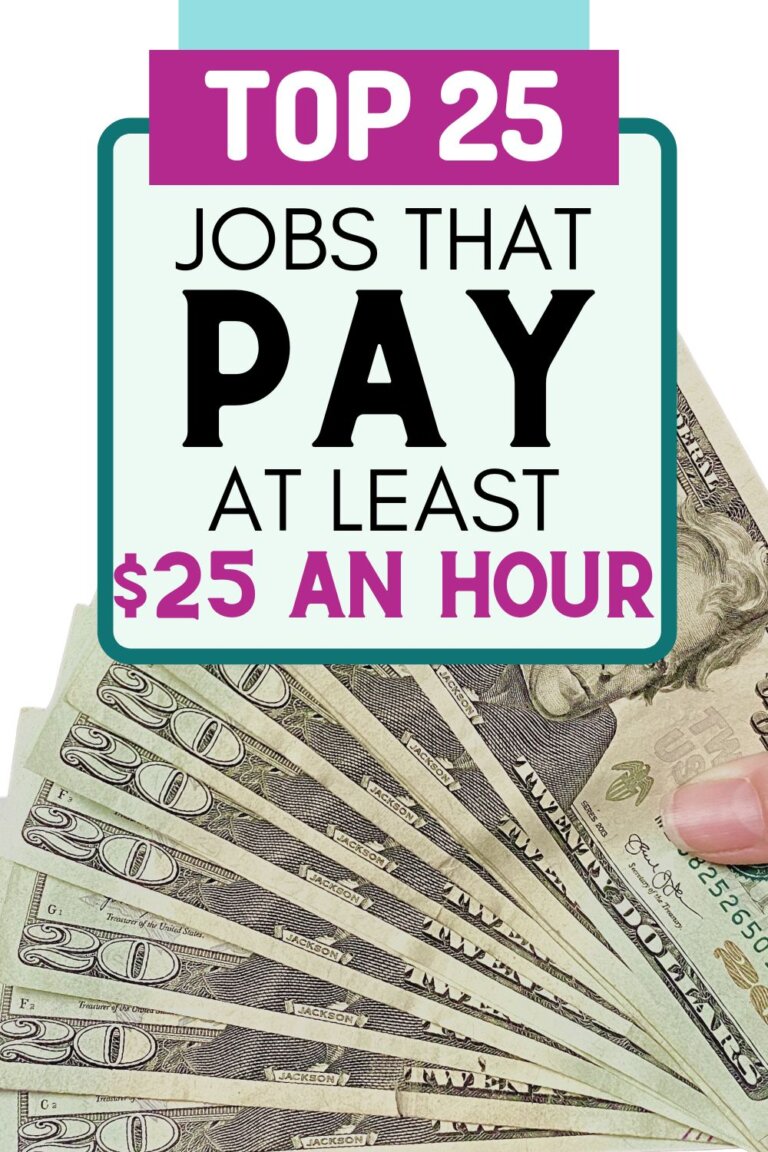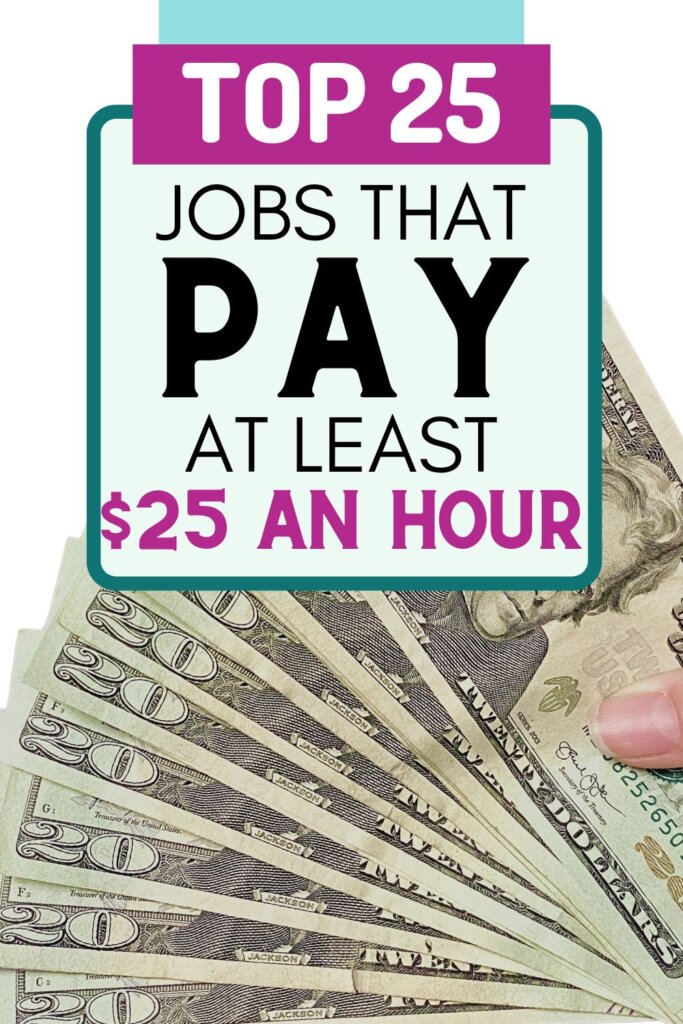 This post may contain affiliate links, which helps us to continue providing relevant content and we receive a small commission at no cost to you. As an Amazon Associate, I earn from qualifying purchases. Please read the full disclosure here.
Best Jobs That Pay $25 an Hour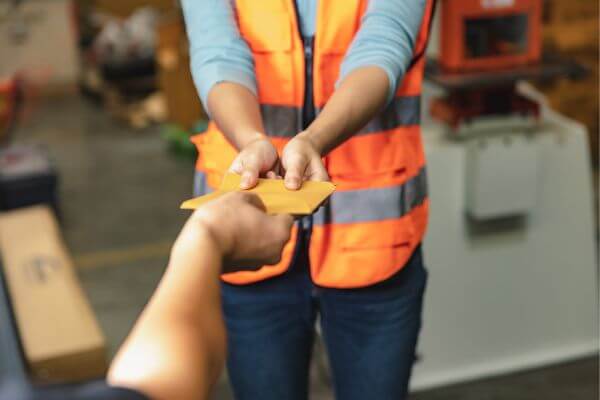 This section will highlight various professions across distinct fields that provide such a desirable pay rate.
Looking for jobs that pay $25 per hour? We've got you covered.
Whether you're transitioning careers or just starting, this list could help you discover a role that fits your skills and experience.
1. Paralegal
A paralegal role is an excellent job choice due to the vast knowledge gained in the field of law and legal procedures.
Being a paralegal involves a variety of interesting tasks, such as helping lawyers prepare for hearings, trials, and corporate meetings.
This position is not solely monetarily advantageous, it also presents opportunities for growth and professional development in the legal sector.
Earning Potential: It offers rewarding prospects with an average pay of $25 per hour, with the potential to earn up to $40 an hour depending on experience and expertise.
2. Landscaper
Why toil in a stuffy office when the great outdoors can be your workspace? Relish the satisfaction of planting, pruning, and mowing yourself into a healthier, happier lifestyle.
Ideal for nature enthusiasts and people persons out there, landscaping combines green-thumbed work with personnel management. A knack for the outdoors and previous work experience will be your stepping stones, while a certificate in grounds maintenance can make your application stand out.
Start by volunteering in your local community gardens or offering your services to neighbors. Through this, not only will your skills blossom, but your resume will flourish, too.
Earning Potential: You can expand your lucrative landscaping journey by owning your own company and training others to be laborers.
3. Truck Driver
Why is it a top-tier job, you ask? Consider this: truck drivers are the beating heart of global commerce, pivotal figures in ensuring warehouses stay stocked and goods reach their desired destinations. Plus, you're free of the traditional office environment.
This job is perfect for those who prefer to work alone as well as those who prefer delivery routes that often stretch into the night.
You must be over the age of 21 years old and able to pass a CDL exam. Many truck drivers to a training course to get a jumpstart in the industry.
Earning Potential: Many truck drivers start their own company and will employ a couple of rigs to make passive income.
4. Social Media Marketing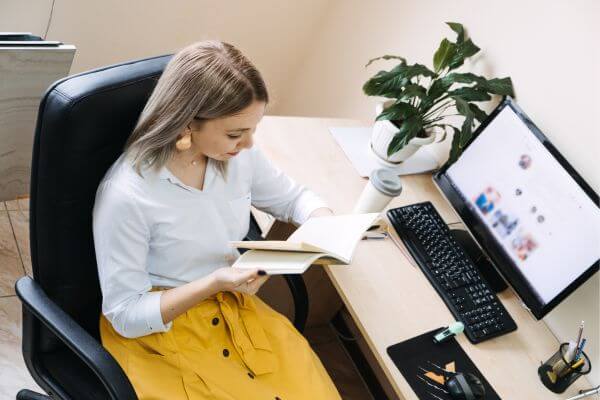 Do you have a knack for creating engaging captions or a Sherlockian eye for data? Then Social Media Marketing could be your calling.
This position, hot in demand and rewarding, calls for creativity and analytical prowess.
Why is it a top job? Well, it's not for the adrenaline rush of its fast pace. It's the fact that you get to put your tech-savviness to great use. Social media marketers nurture and grow brands through smart strategies and engaging content.
Earning Potential: Many people start working for someone else as a Social Media Coordinator and then go on to open up their own business.
5. Event Planners
As an event planner, you are the unseen forces behind flawless galas, memorable weddings, and standout corporate functions. If you thrive on creativity, organization, and people skills, you will ensure that each event is meticulously executed.
This role allows you to blend creativity with pragmatic decision-making: from the captivating process of selecting venues, and coordinating with caterers
It's a dream job for you if you love putting smiles on people's faces and making their day unforgettable.
Earning Potential: An enticing reason is its attractive pay rate: on average, $24-28 per hour, peaking up to $40, with the potential of a quick pay raise. Plus those lucrative tips!
6. Mechanical Technician
If you're seeking a rewarding, high-paying role that gets you hands-on with varied machinery, then a Mechanical Technician career.
This role is particularly apt for those with a fascination for machinery and a problem-solving mindset. To climb the ladder to success, one needs to keenly understand how to operate and maintain industrial machines, prevent damage, and optimize performance.
So gear up to diagnose, adjust, repair, and don't forget – your hands, mind, and machines are a team.
Earning Potential: With an average pay of $26 per hour, you can start repairing machines and set up your own company.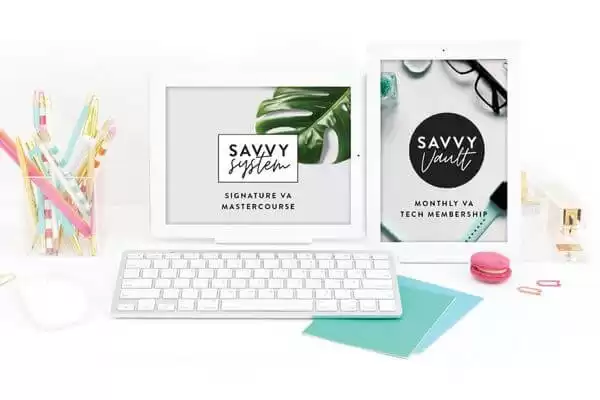 Virtual Savvy
If you've ever wanted to make a full-time income while working from home, you're in the right place!
This intensive training combines thousands of hours of research, years of experience in growing a virtual assistant business, and the power of a coach who has helped thousands of students launch and grow their own businesses from scratch.
Swipe our exact methods to start earning a living from anywhere as a VA – no experience needed!
Learn More
Download Free Checklist
7. Maintenance Technician
This job is best suited for those who enjoy diagnosing technical puzzles and are adept at hands-on solutions.
By developing a strong mechanical aptitude, attention to detail, and top-notch problem-solving skills. Remember, your primary duty is ensuring machinery and equipment operate smoothly – the backbone of any industry.
Start by checking out some free online webinars or training programs related to industrial maintenance.
This is a low-stress job that pays well without a degree.
Earning Potential: As an entry-level worker, you can start by having a vocational certification or general education diploma (GED).
8. HVAC Technician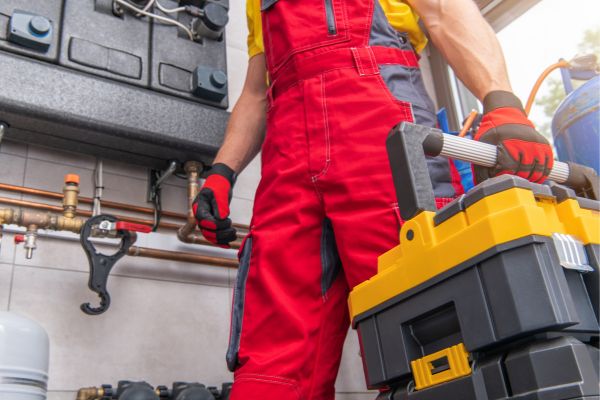 This role is perfect for those who love hands-on work and can't get enough of problem-solving – who wouldn't enjoy the thrill of being an office's last defense against an impending heatwave?
The key to thriving in this breezy career path is training – dive into an HVAC training program at a vocational school or consider an associate degree in RACH (refrigeration, air conditioning, and heating).
Earning Potential: Being an HVAC technician pays around $25.75 an hour, which will keep your bank balance healthily 'ventilated'. By having experience, your hourly wage can increase more.
9. IT Support Specialist
If terms like configuring, maintaining, and troubleshooting tech equipment are your weekend chat topics, you're the perfect match for this.
Thanks to Google's free certification program, you can start this job by having online training in your spare time.
Start your journey by heading over to Google's free IT certification program today. Master the IT realm, earn well, and enjoy your work- the trifecta is right there!
Earning Potential: An IT Support Specialist has an average above $25 an hour wage and could rise to $51 an hour for having experience.
10. Day Trader
By poised as a top job due to its flexibility and potential for high earnings, day trading allows you to take full control of your income by making well-informed decisions about the financial market.
It's perfect for those with an acute mind for numbers, an unflappable nerve, and those who enjoy working from the comfort of their study.
All it takes to get started is some knowledge about the stock market – something you can easily acquire by attending a free webinar or training, which is accessible online!
Of course, remember the golden rule – never invest money you can't bear to lose. Now, conquer the finance world, one trade at a time!
Earning Potential: By having the eagerness to be a learner and acquire more knowledge about this job, you can earn way higher than you thought. But, there will always be a risk when trading stocks.
Trade & Travel
Learn to trade stocks with confidence.
Whether you want to:
Retire in peace without financial anxiety
​Pay your bills without taking on a side hustle
​Quit your 9-5 and do what you love
​Or just make more than your current income....
Making $1,000 every.single.day is NOT a pie-in-the-sky goal.
It's been done over and over again, and the 30,000 students that Teri has helped to be financially independent and fulfill their financial dreams are my witnesses…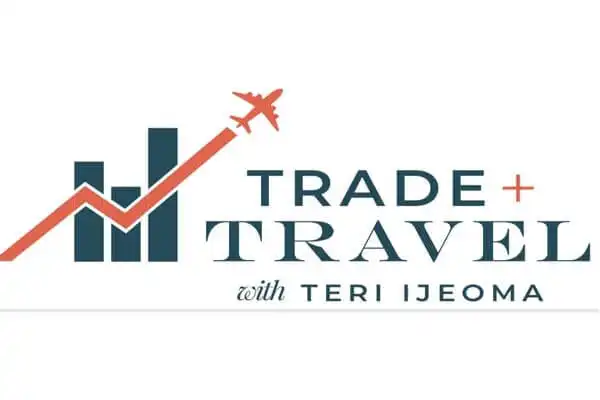 11. Bartender
This job is perfect for friendly individuals! As you're the life of the party.
Your life will be as vibrant as a well-mixed cocktail—chock-full of lively conversations and new friendships.
Bartending has a steep learning curve, but the payoff is big as it is a job that pays weekly and even daily. Know your spirits, perfect your pour, and master the mix—each skill is a toast to your increasing bank balance.
So, roll up your sleeves, flash that charismatic smile, and prepare to shake things up in the bustling world of bartending.
Earning Potential: With an entry-level job—at a local pub or a fine dining restaurant, you'll get paid handsomely, at least $25 an hour.
12. Mechanic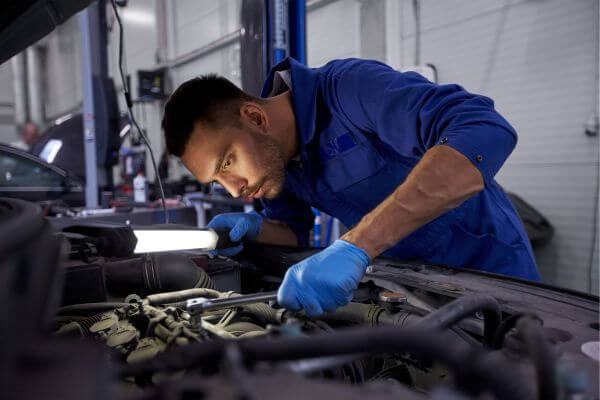 The job is a perfect blend for those with a knack for solving complex issues and have the stamina to be on their feet for prolonged periods.
If you're not averse to the roar of engines and the smell of oil, you might be the grease monkey we're looking for.
This job is perfect for dipping your toes in oily water. So, go ahead, rev up your career with a mechanic job!
Earning Potential: Personally, my independent auto mechanic makes way more than $25 an hour, but he has years of expertise and opened his own shop.
13. Transcription
Transcription suits anyone craving flexibility or looking to dip their toes into fields like legal, medical, and entertainment.
To shine, you'll need to master speed, accuracy, and the art of capturing every 'um' and 'ah.' Noise-canceling headphones and a quiet workspace are your best friends.
Kickstart your move to transcription with free training like a mini-course to see if you like it. Gain insights into making money and build your portfolio.
This high-demand job needs skills you convert audio into text.
Earning Potential: By working remotely as a transcription, you can earn an impressive $25 an hour or more.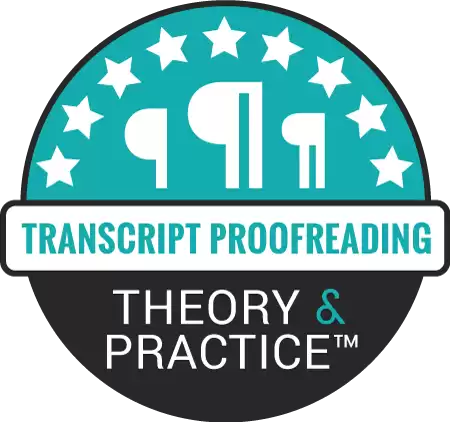 Transcript Proofreading
Get the step-by-step guide Caitlin Pyle used to build a thriving at-home business making a full-time income!
A booming legal industry means that transcript proofreaders are in higher demand than ever...
Enroll Now
14. Accountant
Start your second act as an accountant today. The balance sheets await your expertise.
By aiding your clients in reviewing their financial information, preparing tax and finance documents, and updating their changes in tax laws or governmental regulations. Certified Public Accountants (CPAs) can earn exceptionally well.
The longer you're in the industry, the more you can be able to demand potential compensation for your service. Just by conducting audits, successful financial and bookkeeping strategies. CPAs perform a pivotal role that justifies their earnings.
Earning Potential: Right now, there is a severe shortage of accountants graduating from college. So, your earning potential will substantially increase with each year of experience, and possibly earn up to $50 an hour.
15. Proofreader
Proofreader is an ideal job for detail-oriented individuals with a passion for perfect punctuation, splendid spelling, and grandiose grammar.
Did you get a degree in English or similar? Perfect! But remember, while it helps, it isn't a must-have.
It's an excellent stepping stone for a stay-at-home parent or anyone seeking to make some extra cash it is one of the best jobs for moms. So hop on the proofreading wagon and ride your way to a more profitable future!
Earning Potential: Just by sitting and reading on your couch, you can now hop on and start earning $25 an hour depending on experience.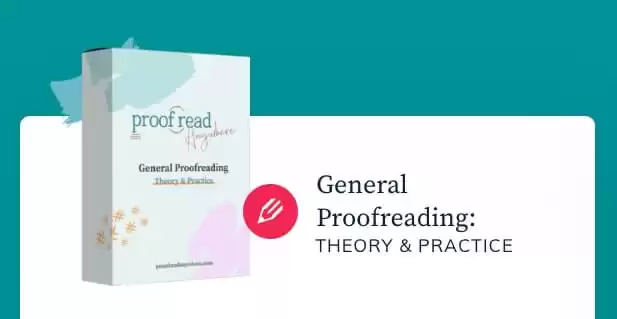 16. Recreational Therapist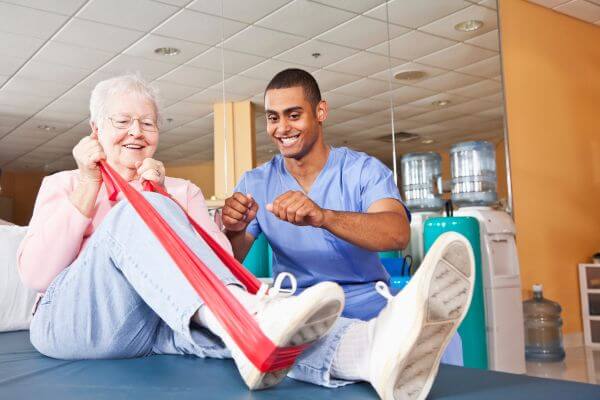 Bring great immense job satisfaction by improving the lives of those grappling with illness and disability.
To get started, all you need is a bachelor's degree in recreational therapy and then obtain a Certified Therapeutic Recreation Specialist credential.
So, why wait to become an everyday hero with a salary that smiles back at your bank account?
Earning Potential: You can earn more than $25 an hour by being a Certified Therapeutic Recreational Therapist.
17. Dental Assistant
Do you have strong communication skills, and the ability to partake in a hands-on career?
Just sterilizing equipment or lending a diligent hand during treatments will be part of your daily grind. Ensure every instrument screams 'clean' before the dentist reaches for it.
To become a dental assistant, you typically need to earn a certification or diploma through a dental assisting program, which often takes about a year to complete.
On-the-job training may also be required, during which you'd learn about dental procedures, patient care, and office duties under the supervision of a dentist.
You may have found the tooth fairy's best job yet! Dive in!
Earning Potential: With a wage average of $19 an hour and earning up to $25 just being a Dentist Assistant.
18. Certified Nursing Assistant
Have a career dream to dive into the healthcare industry? Familiarize yourself with basic health practices, hygiene, and safety procedures.
Start your journey as a Certified Nursing Assistant by attending to patients, assisting nurses, and providing emotional support to everyone. You will have to start a training program, but thankfully there are many to choose from.
Earning Potential: This career pays more than $25 an hour and might increase through experience and skills.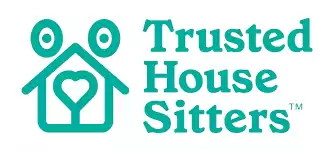 19. Housecleaners
According to Zippia, 48.9% of the housecleaner's qualification is to have a high school diploma, but experience could help. You must have a strong understanding of cleaning procedures and practices.
Also, you can consider taking a course to learn about safety guidelines and recommendations.
Other important attributes include attention to detail, physical stamina, and excellent time management skills.
Earning Potential: Whether you're a single mom or a high school graduate, you can potentially earn up to $25 an hour.
20. Nanny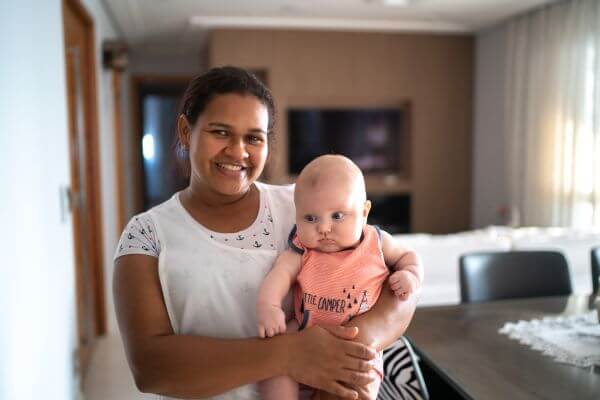 Fascinated by child psychology or studying pedagogy? Or just love kids? Then, this job is tailored for you; it offers both consistent income and practical field experience.
Getting started can seem daunting, but it doesn't have to be. Step into the kiddie world, it might just be the best move you make. Where you are not required to pass any school diploma.
You can find plenty of nanny gigs on Sittercity.
Earning Potential: If being a nanny is just a child game then I want in and earn up to an incredible $1000 to $1100 a week.
21. Delivery Drivers
Welcome to the job of a delivery driver, a blend of independence and earning potential on wheels. When you are good at your job, you don't have customers wondering how late does Amazon deliver.
This career is a perfect fit for introverts who prefer their own company, the job offers flexibility with the ability to set your hours.
But, keep in mind that larger roles, such as FedEx, may require truck driving experience, the ability to lift heavy boxes, and the completion of a few additional checks.
Earning Potential: Most delivery drivers for FedEx and UPS are union workers. Thus, they have the union to fight for pay increases. Plus you can increase your salary by moving up in the ranks.
22. Licensed Plumbers
Get ready to hop into commercial, residential, and industrial projects, working flexibly based on your schedule.
If you love problem-solving and can handle the occasional wade through the muck, then this amazing career is for you! Don't worry about your expertise level; It's the perfect time for you to dip your toes into the world of plumbing.
Earning Potential: Don your gloves, grab your tool kit, and join the ranks of expert plumbers making upwards of $25 an hour.
23. Athletic Trainers
Are you into sports and fancy being in the thick of the action?
You are considering becoming an Athletic Trainer – a well-paid role that combines both your passions brilliantly. Then, get to work closely with athletes, which means you're right at the heart of the sports action.
You'll need to be certified and licensed in healthcare to offer your professional services. The ball's in your court!
Earning Potential: Earning about $25 per hour, it's among the few amazing careers that can up your game financially and health-wise. Also, it may take you to the Super Bowl as the team's athletic trainer!
24. Customer Service Managers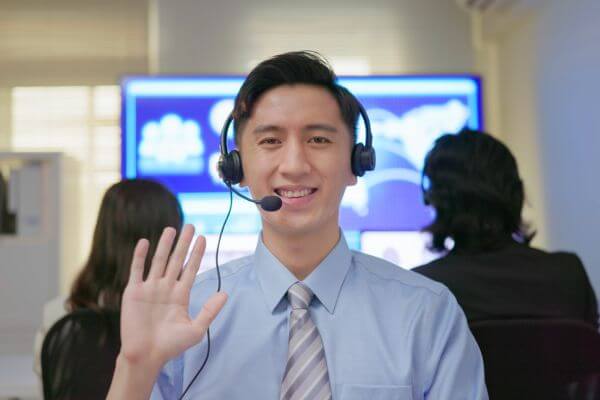 So, you're a people person with a knack for solving problems? Consider a job as a Customer Service Manager.
This job is best for ambitious, empathetic individuals who love making a difference in customer experience, enhancing team performance, and ensuring business profitability.
Want to up your game? Brush up on customer relationship tools like Hubspot or project management tools like Asana. Then, prepare to rule the customer service realm as an expert Customer Service Manager.
This can be a great non-phone work-from-home job as many customer service requests are handled through chat and email.
Earning Potential: One of the amazing careers that pay a satisfying $25 per hour, it's a chance to flex those crucial customer service muscles while managing a team.
25. Freight Broker
With an average pay topping most traditional roles, this often-overlooked profession is a gem amidst the rubble.
Here's why: Despite its lucrative nature, competition in freight brokerage is surprisingly low.
Jumpstart your journey with a free webinar or training – there are many available online. This will equip you with vital information about the ins and outs of the role and the industry.
Earning Potential: You will be surprised to learn what a freight broker's salary can be.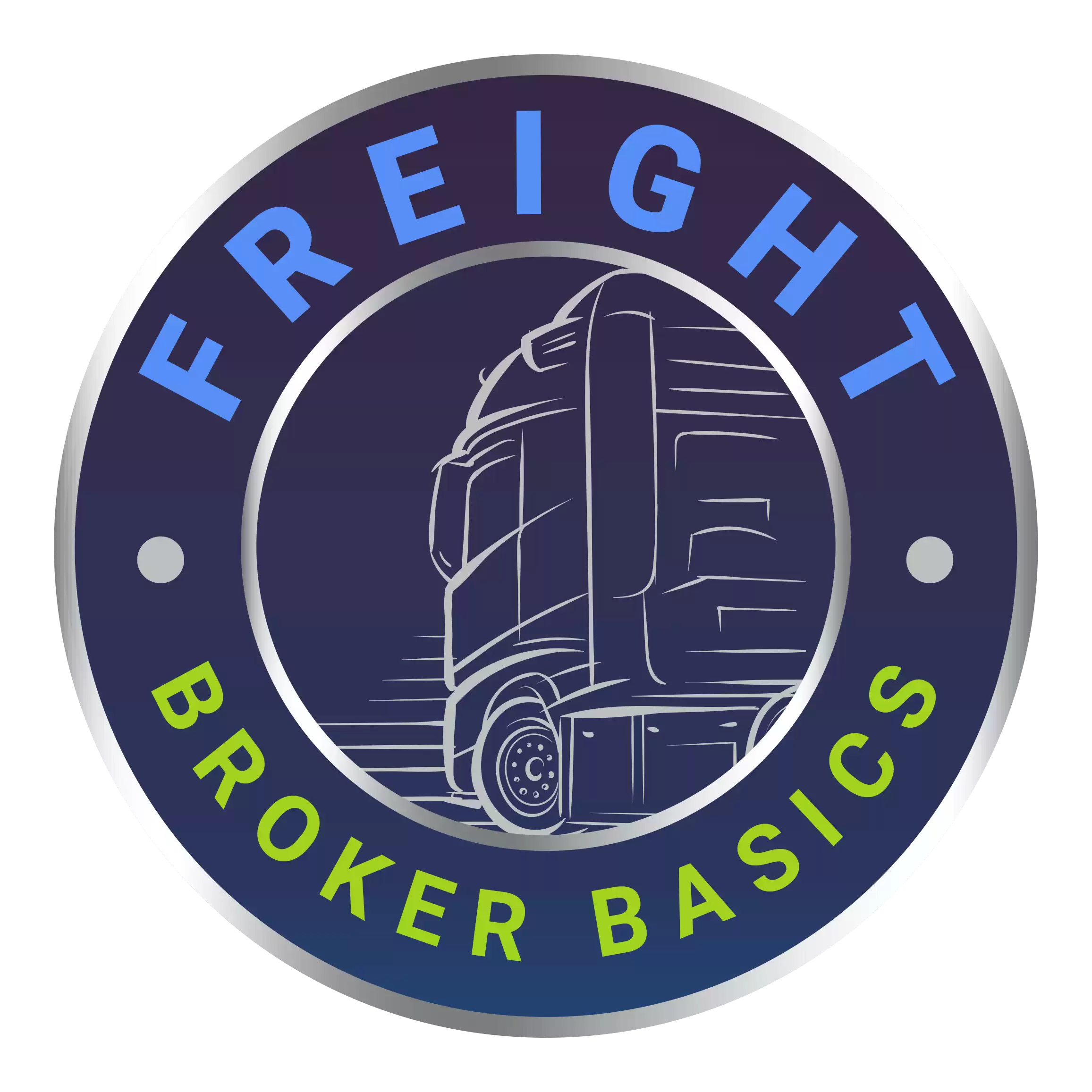 Freight 360
Designed as a 101-level course on freight brokerage, you'll learn the basics of freight brokering in this online course.
This course is designed for freight brokers in any setting, regardless of their employment status.
This course is designed to help you source more leads and move more freight. Or even start your brokerage!
Start Now
FAQs
Which Applications will you Submit for jobs paying 25 an hour?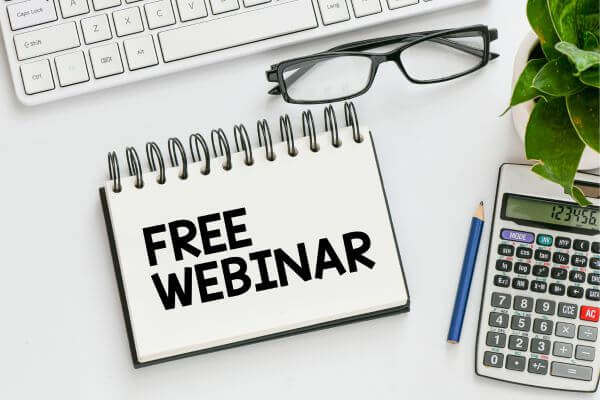 The possibilities in today's remote job market are exhilarating. Amid the myriad of options, some rake in at least a solid 25-dollar-an-hour job.
Begin by brushing up on your skills or discovering new ones through free webinars or training sessions that align with your chosen profession to increase your qualifications. Make sure your resume is polished and start applying to suitable jobs in your field. The next step is nailing that job interview.
Thus, finding and applying for such lucrative positions is not just an aspiration for a better standard of living, but a practical step towards improved financial stability.
Remember to job-seek smartly and relentlessly. The end game is finding that perfect remote job – working on your terms, from your comfy corner of the world, and padding your bank account one $25 hour at a time. It's time to get cracking!
Now, time to figure out what to do for a living!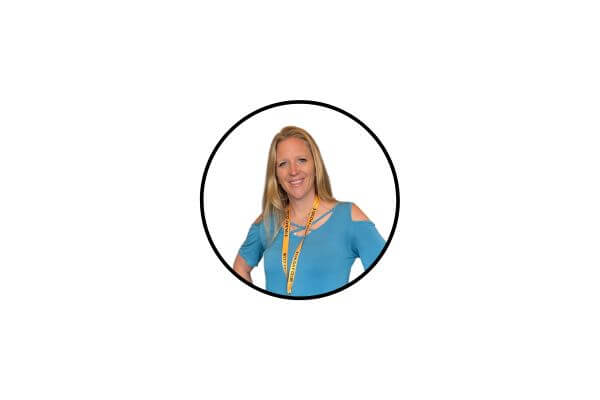 Did the post resonate with you?
More importantly, did I answer the questions you have about this topic? Let me know in the comments if I can help in some other way!
Your comments are not just welcomed; they're an integral part of our community. Let's continue the conversation and explore how these ideas align with your journey towards Money Bliss.