Freight Broker Salary | How Much Does a Freight Broker Make?
This post may contain affiliate links, which helps us to continue providing relevant content and we receive a small commission at no cost to you. As an Amazon Associate, I earn from qualifying purchases. Please read the full disclosure here.
---
Do you know how much a freight broker makes?
Shipping is one of the most common forms of international trade that takes place on our planet. There are many different types to choose from, like air freight, sea transport, and trucking.
Freight brokers are in high demand.
The daily tasks of a freight broker require plenty of planning, organization, and skill.
In this post, we will explore how much a freight broker makes on average each year as well as the types of employment that pay them the best salaries.
Let's take a look at what these jobs entail: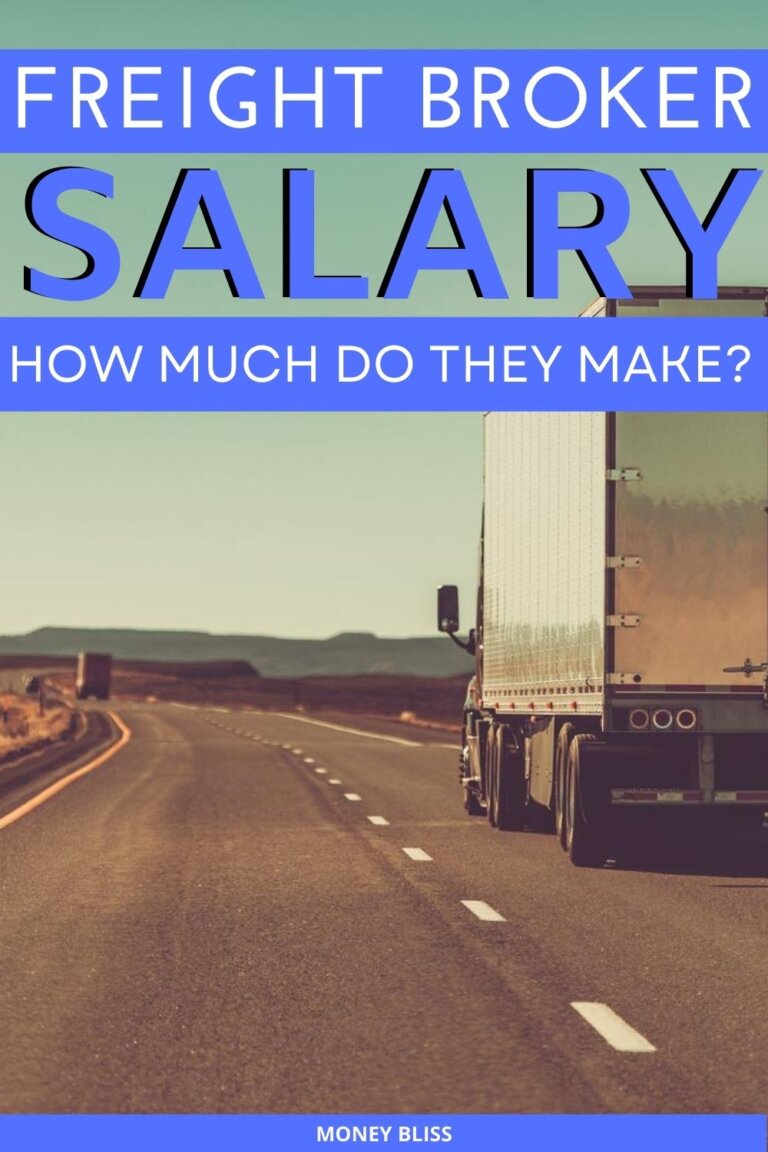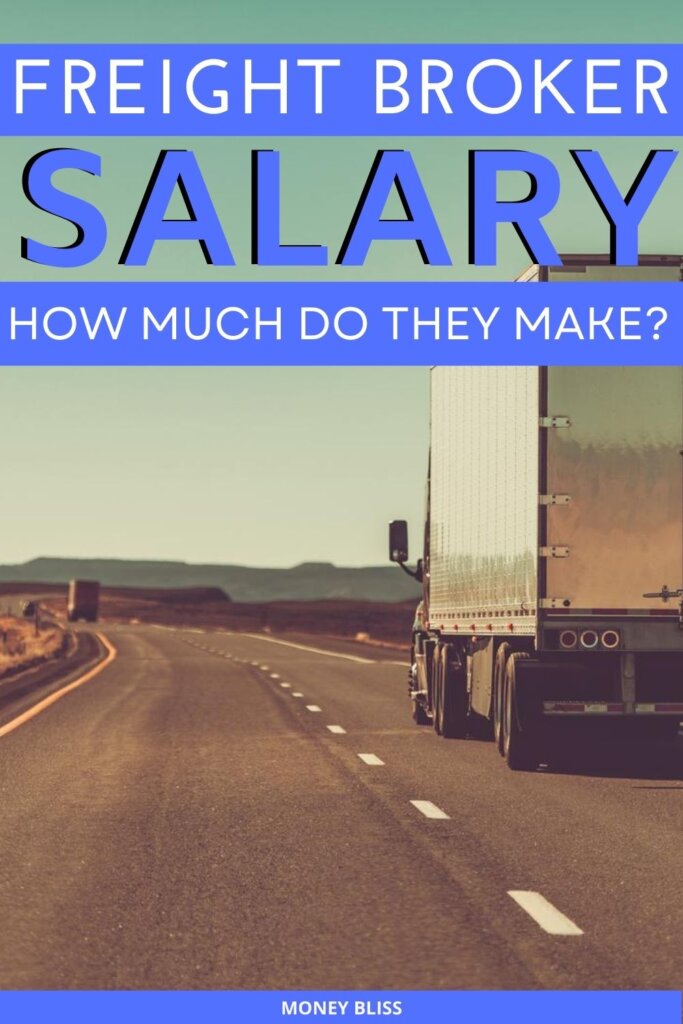 What is a Freight Broker?
A freight broker negotiates with carriers for shipping opportunities by representing buyers and sellers interested in transportation services offered through qualified carriers or companies which may include ships as well as land-based modes such as trucks and trains.
It can be a lucrative profession if you're skilled at it, but how much do freight brokers earn?
What is the average freight broker salary?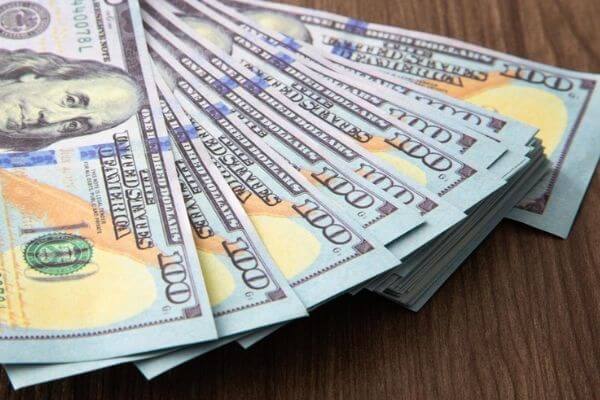 The average freight broker salary is $45,000. This number can vary depending on a number of factors, including the region of the country in which they work and their level of experience.
Also, as Freight 360 points out, the commission is the lucrative part of the job, and most W-2 employees make over $80K per year.
Freight brokers in the Midwest typically earn more than those in other regions. This is due to the fact that there is more business activity in this part of the country.
Those who are just starting out in this career field may not earn quite as much as those who have been working as freight brokers for several years. However, with time and experience, most people will see a gradual increase in their income.
How much does a freight broker make per year?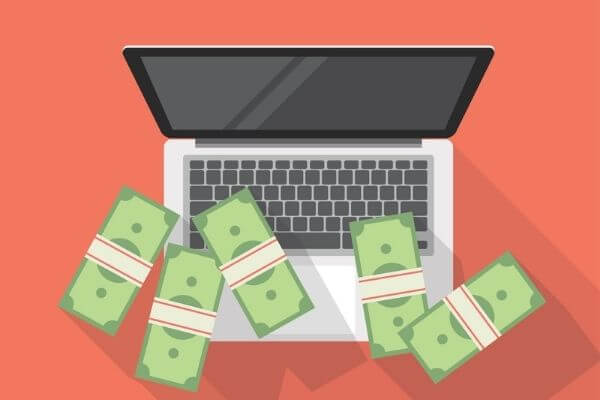 According to the US Bureau of Labor Statistics, the median salary for a freight broker is $46,910 or $22 an hour.
On a higher pay scale, Indeed.com lists the national average salary at $62,105 per year.
This means that 50% of all workers make more than this amount and 50% make less.
The freight broker salary is often impacted by a number of factors. One of the most important factors is whether or not the freight broker is a W-2 employee or an owner/operator of their own company.
W-2 Freight Brokers
W-2 employees are more common and make less than owners/operators. They work under a licensed freight broker and receive a base salary plus commission on each shipment they book.
Licensed Freight Brokers
Licensed freight brokers who own their own company often employ other freight brokers and may have higher earnings potential.
A freight broker is an independent business person or a broker who works with the transportation companies, agents, or brokers to renegotiate freight contracts on behalf of the shipper.
Becoming a freight broker requires a significant investment and takes a higher than average risk but it could prove to be well worth it in the long-term.
1099 Freight Broker
As 1099 independent contractors, a freight broker works under a licensed broker. But, they do not have the benefits of being a W-2 employee.
Freight broker Salaries by state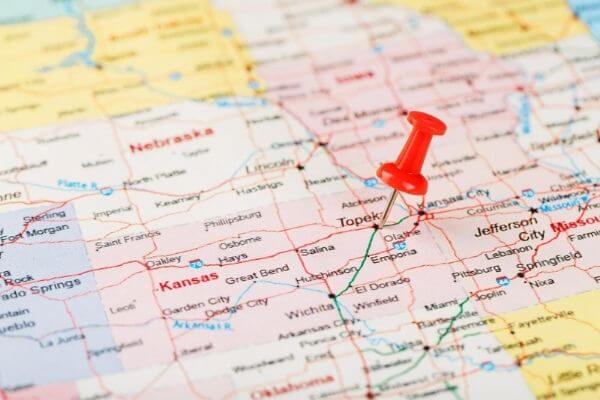 Freight broker salaries hover near the average $60000 salary. However, this salary varies widely based on location.
These statistics below are from Indeed.com.
Highest paying states
Kansas: $75,686 per year
Arkansas: $71,220 per year
Illinois: $66,448 per year
Utah: $65,250 per year
Georgia: $63,896 per year
Florida: $62,515 per year
Ohio: $62,268 per year
Texas: $61,921 per year
Iowa: $60,744 per year
Lowest paying states
West Virginia: $37,750 per year
Vermont: $38,040 per year
Alaska: $39,620 per year
Wisconsin: $39,710 per year
Hawaii: $39,920 per year
Interestingly enough, many of the low cost of living areas have the highest salaries. Whereas the lowest paying states have a higher cost of living. So, when factoring this into the HCOL vs LCOL debate, this is a highly lucrative career in those mid0west states.
Can you make good money as a freight broker?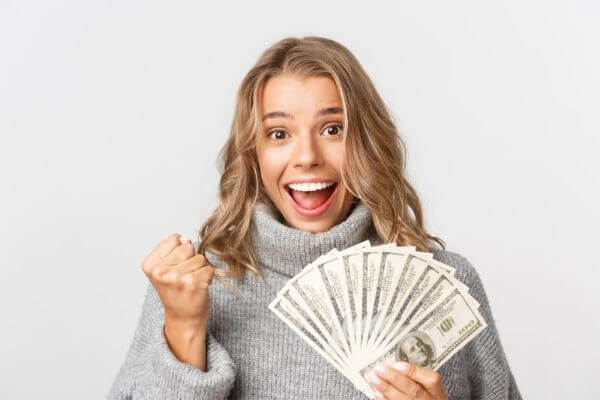 Since you make money as a freight broker through commissions, there is no limit to what you can earn. You can make good money if you are driven to succeed and hit your sales quota each month.
Is becoming a freight broker worth it?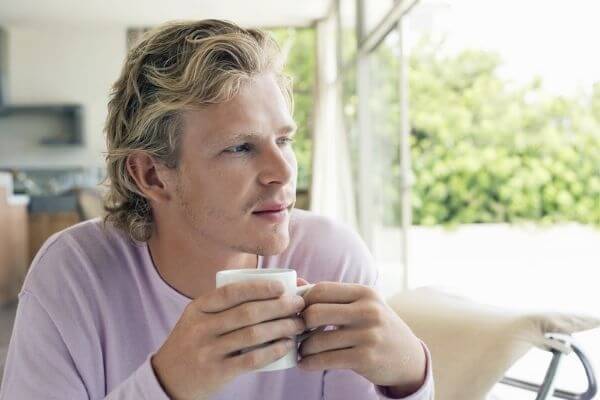 Being a freight broker training can be lucrative, with many freight brokers making six figures.
This business is ideal for talented salespeople who know how to cultivate long-lasting customer relationships. Freedom is one of the biggest factors for many people and it's hard to find a job that offers this amount of freedom.
What are the most common freight broker job responsibilities?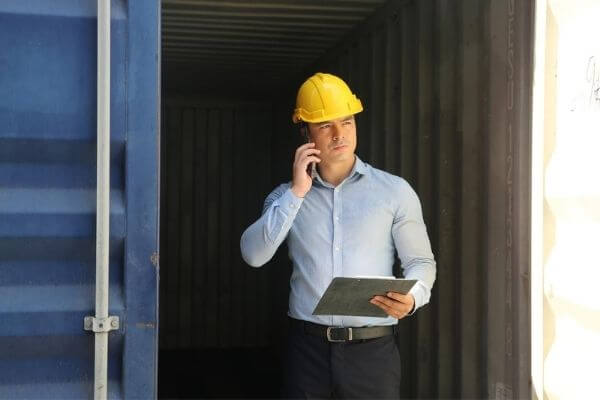 Freight brokers are responsible for a variety of tasks, including finding shipments for their clients, negotiating rates, and arranging transportation. They must have strong analytical thinking and problem-solving skills in order to be successful in this career.
Freight brokers are responsible for a wide range of tasks, from communicating with clients and carriers to preparing and issuing invoices.
The most common freight broker job responsibilities are maintaining strong communication, collaborating with other departments, and retaining customers. Freight brokers are also responsible for ensuring that shipments arrive on time and under budget.
In addition, they also need to be familiar with the laws and regulations governing freight transportation.
Additionally, freight brokers should have a deep understanding of the transportation industry so they can provide the best possible service to their clients.
What skills are required to be a successful freight broker?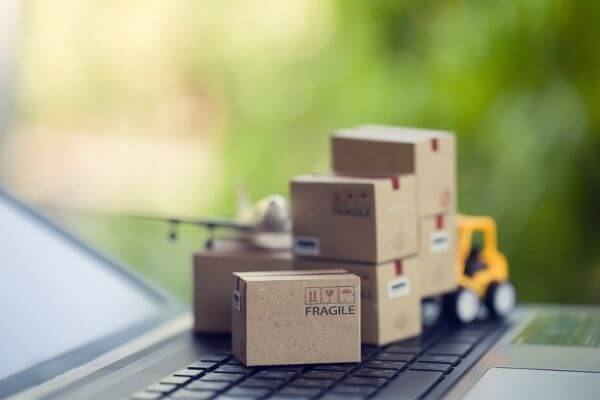 There are a number of skills that are important for freight brokers. These include, but are not limited to, customer service skills, problem solving skills, communication skills, and organization skills. Additionally, it is important to have a passion for the job in order to maximize income potential.
In order to succeed in this career, you'll need strong computer skills. This includes being able to use Excel spreadsheets and other software programs that are commonly used in the freight industry.
What education is necessary to become a freight broker?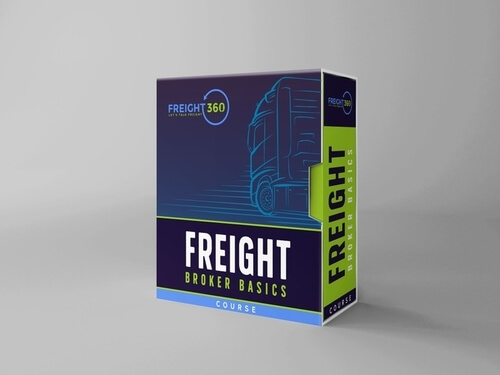 There are many ways to become a freight broker, but the best way to start is by taking a course from a private company. This will give you the essential knowledge and training you need to start working in this field.
DAT, one of the best companies, that provides the best load boards for truckers recommended this course.
In order to become a freight broker, you will need both experience and education. Depending on the state in which you reside, you may be required to have a certification in order to work as a freight broker.
In fact, it is one of the few well-paying careers that does not require secondary education. Most employers only need a high school diploma or GED.
What are the career prospects for freight brokers?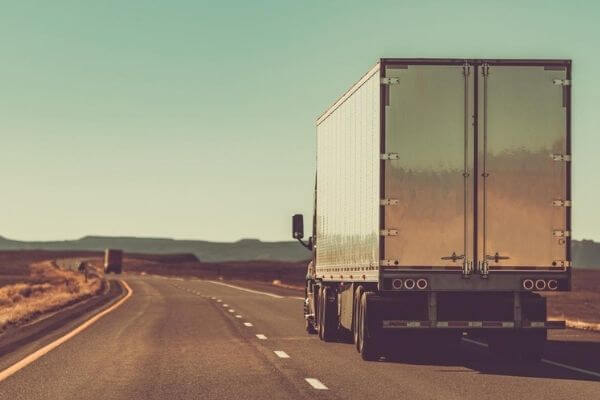 The freight broker job market is always on the move. The industry is constantly growing and changing, so it's important to stay up-to-date on the latest trends.
As will all know, supply chain issues will continue and freight brokers will help eliminate the problems with logistics.
One of the best ways to get started is by working for someone else as a freight broker before moving on to become running your own business.
Unfortunately, the turnover rate for new brokerage authorities is high. Only one-third keep their designations. However, if you have the right skills and are willing to put in the work, then your career prospects are excellent.
In fact, if you keep using these good excuses to miss work, then a job change is probably needed.
How can you earn more as a freight broker?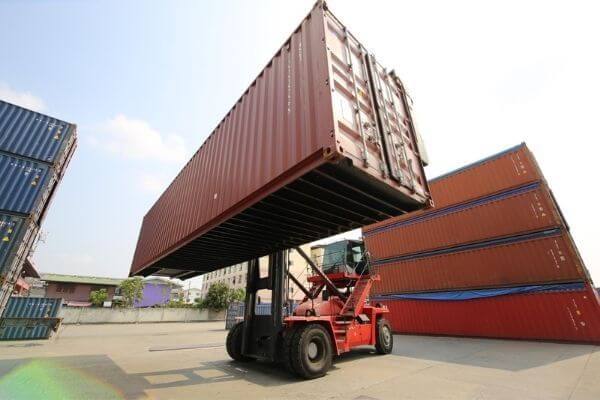 There are many ways to increase your income as a freight broker. As a business owner or someone working on commissions, you want to do everything you can to increase your profit margin.
Use Load Boards
Freight brokers can maximize their income potential by using load boards.
Load boards are a valuable resource for freight brokers, as they provide access to a large number of shippers and carriers. When freight brokers have access to a large number of shippers and carriers, they are able to find the best matches for their clients' shipments.
Grow with DAT load boards.
Generate More Business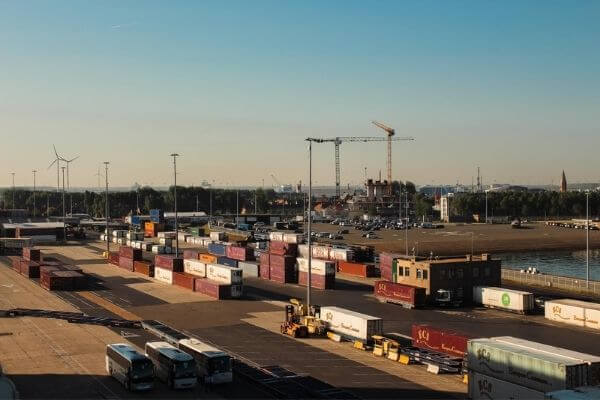 If you want to increase your income, the first thing to do is to get more clients.
This can be done by either marketing yourself or networking with other businesses.
By working, harder and smarter, you will find more and retain more clients. This means taking on more jobs, learning new skills, and being efficient with your time.
Increase your Margin
Another way to increase your income is to bill more for your services. You can do this by becoming an expert in a certain area of freight shipping or by charging higher rates.
Additionally, you can work on becoming more efficient so that you can take on more clients and earn more commissions. Finally, try to focus on developing long-term relationships with clients so that you can continue to receive repeat business.
Ask for A Raise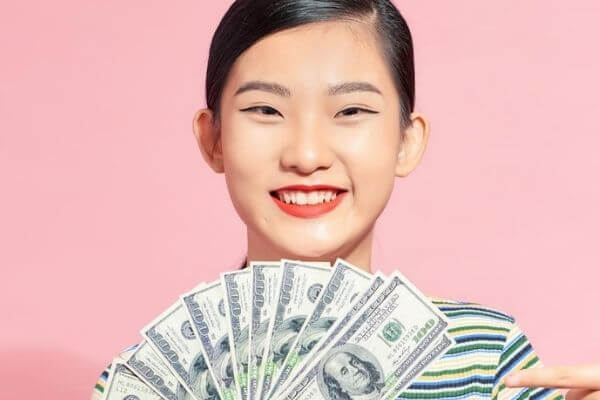 There are a few ways to make more money as a freight broker. You can increase your base salary or commission rate.
Generally speaking, the more business a freight broker can bring in, the higher their commission rate will be. Then, asking for a raise will be easy.
Delegate Tasks
As a freight broker, you may be tempted to do everything yourself in order to save money. However, this can actually limit your earning potential.
By delegating administrative or back-office tasks to others (especially if you are a 1099 or licensed broker), you can free up more time to focus on sales and generate more revenue.
Location. Location. Location.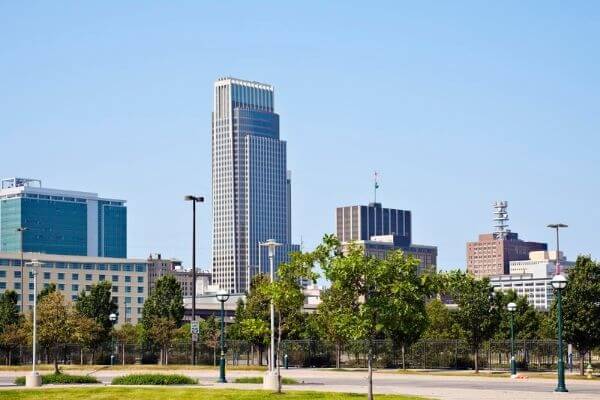 Location is key when it comes to freight broker salaries. The closer you are to a transportation hub, the more you can expect to make. Additionally, freight brokers in some states earn more than those in others due to differing registration fees, varying licensing and insurance requirements, and different local and state taxes.
Be Your Own Boss
In addition, by owning your own freight brokerage, you keep all of the profits. You will also have more control over the work that you do and who you work with.
This can lead to a more successful business and a higher earning potential.
Now, You Know How Much Freight Brokers Make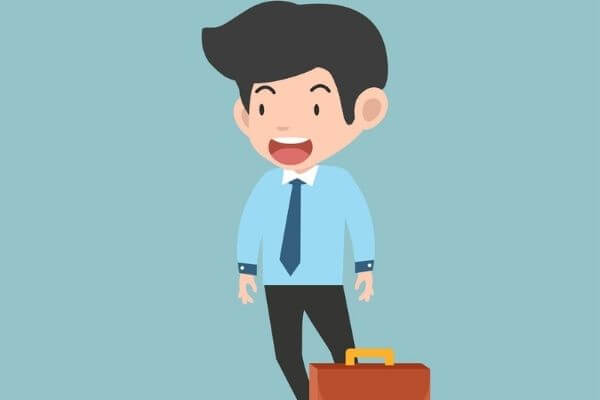 Is this the right career path for you?
There are many factors to consider. Many people love that these types of jobs can be done remotely and give you flexibility.
Freight brokers are in high demand due to the increasing popularity of freight shipping.
Freight broker salaries vary depending on a variety of factors, including experience, skills, and location. However, most freight brokers make a comfortable living.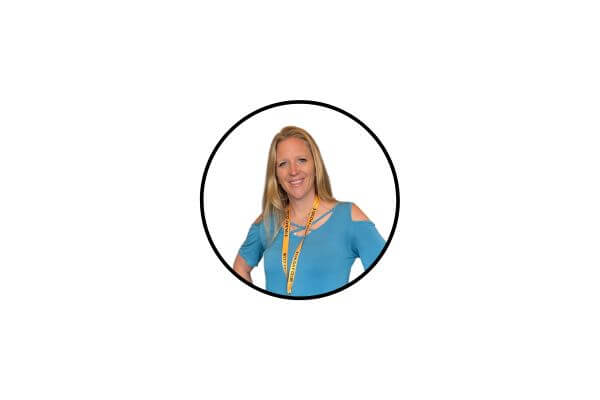 Did the post resonate with you?
More importantly, did I answer the questions you have about this topic? Let me know in the comments if I can help in some other way!
Your comments are not just welcomed; they're an integral part of our community. Let's continue the conversation and explore how these ideas align with your journey towards Money Bliss.