Non Phone Work From Home Jobs: Top 35 Careers for You
Inside: You are wanting to work from home. Here are the best non phone work from home jobs. Exactly what you wanted to find.
Are you looking for a work from home job but don't want to deal with people? You're in luck!
There are plenty of non-phone jobs that allow you to work from the comfort of your own home.
This is becoming more and more popular because it allows you autonomous work without the influence of talking to others.
Plus we will cover the best non phone work from home jobs! There are many options available.
To help you get started, we've compiled a list of the 35 best non-phone jobs for you: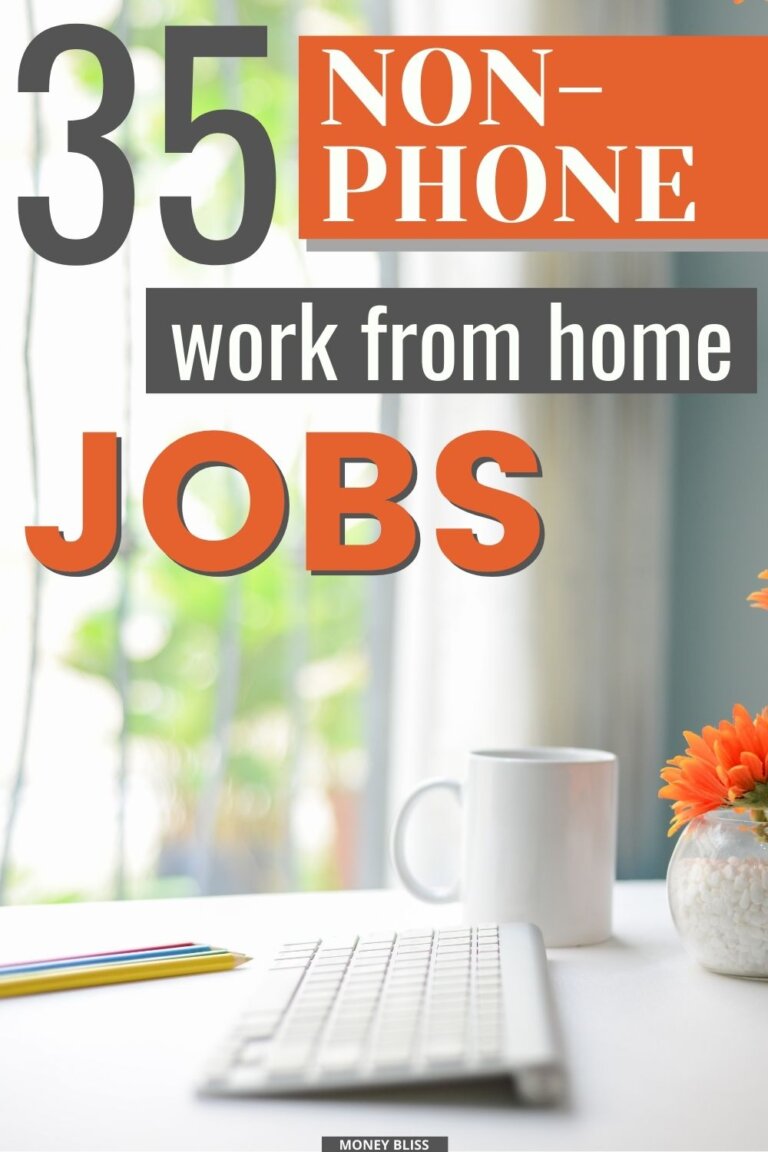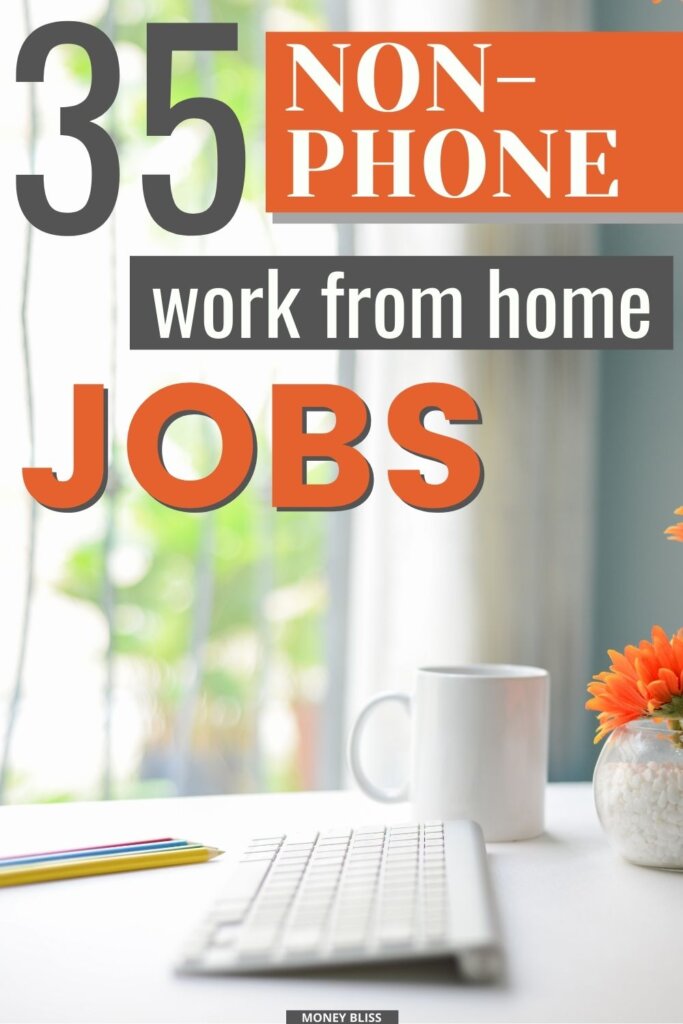 Can you work from home without talking on the phone?
Yes, you can work from home without talking on the phone.
More and more jobs are transitioning away from the use of a phone. So, there is no better time than to transition yourself.
Even better, you can find plenty of jobs that pay 25 an hour or more.
What Are The Benefits Of Working From Home On The Phone?
1. Flexibility
2. Reduced Commute Time
3. Opportunity to Work in Pajamas
4. Greater Focus
5. Increased Productivity
6. Ability to Earn Additional Income
7. Ability to Work with People Through Chat
8. Reduced Stress
9. Savings on Office Expenses
10. Ability to Focus on Interests
Best non phone work from home jobs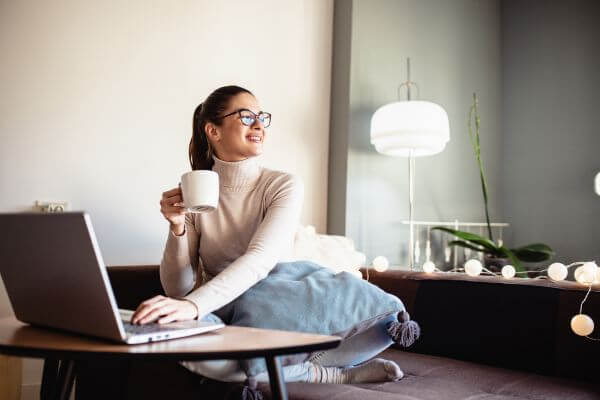 Here is a comprehensive list of the best non phone work from home jobs.
You will find a variety of part-time, full-time, and contract opportunities in a wide range of fields. Also, the opportunity to become your own boss.
Many of these qualify as the best jobs for moms.
1. Stock Trader
Stock traders must have a good understanding of market trends, economic forces, and have the ability to make quick decisions based on their analysis.
The benefits of working as a stock trader include high pay, job security, and the potential to make a lot of money if the stock market is performing well.
Additionally, stock traders are able to work from home and have flexible hours, meaning that they can plan their working day around other commitments.
Personally, this is one way I make money is by trading stocks and options. Join the $1000 in a day club.
2. Video Editor
A video editor is someone who works with audio and visual content to create cohesive and engaging visuals for either commercial or creative purposes.
They use various software programs to manipulate video clips, sounds, and images in order to create a compelling story. The role of a video editor involves careful attention to detail and the ability to utilize a wide range of software and hardware.
The advantages of a job as a video editor include the potential to work from home and create a flexible schedule, as well as the potential to make great money, depending on the level of experience.
Additionally, it can be a great way to express creativity and further develop important skills.
On the other hand, one of the major disadvantages of working as a video editor is the high stress level that comes with the role.
Video editors are often under pressure to deliver projects under tight deadlines, which can lead to increased pressure and stress. Additionally, there is often a steep learning curve, as video editing requires a lot of technical knowledge and experience.
3. Proofreader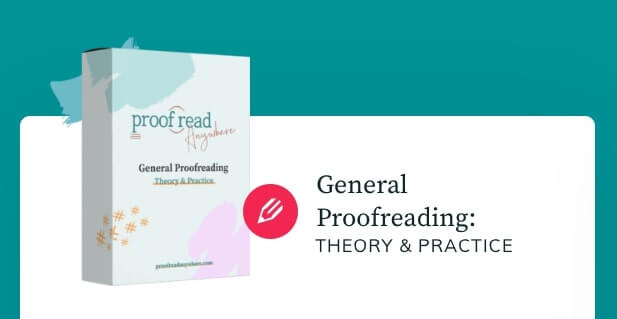 Proofreading is a non-phone work from home job that involves reading and carefully reviewing written documents for errors of spelling, grammar, syntax, and punctuation. It also involves making sure that the text makes sense and is consistent with the document's purpose.
Proofreaders are expected to identify and correct errors as they appear in the text.
The pay for proofreaders is typically between $44k and $58k per year.
To make the job easier, I would take the Proofreading Anywhere course to understand what is expected of you.
4. Data Entry Jobs
Data entry clerks are often required to sort, organize, and verify the accuracy of data before entering it into the computer system.
Additionally, this type of job does not require any prior experience and can be learned quickly.
Data entry clerks can usually make an hourly wage, which makes it a great option for those looking for a side income. Furthermore, data entry clerks are often hired for short-term or part-time projects, allowing them to pick and choose their hours.
5. Writer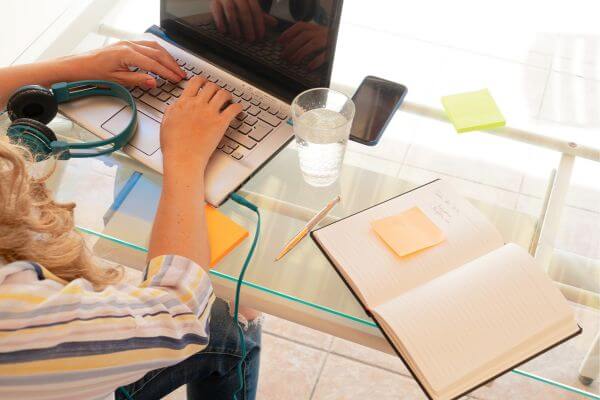 Typically, the role of a writer is to produce content, such as blog posts, articles, product reviews, press releases, and more, for various companies.
Writers must have a good command of the English language and demonstrate great grammar and spelling in order to be successful. Additionally, writers must have the ability to create content that is search engine optimized and persuasive.
Many people have found the Earn More Writing course helpful to bump start your freelance writing potential.
All in all, freelance writing is a great way to make a living and offers flexible hours, the potential for long-term growth, and higher pay rates.
6. Web Search Evaluator
Search engine evaluators have the important job of ensuring that search engine results are relevant and accurate to the user's intent.
For example, a user might enter the search query 'chocolate cupcake recipes', and the search engine should return relevant results such as recipes. If the search results are irrelevant or inaccurate, the search engine evaluator is tasked with rating them accordingly.
Search engine evaluators typically earn around $20 per hour and can make up to $40k a year if they take the job as full-time professional.
7. Virtual Bookkeeper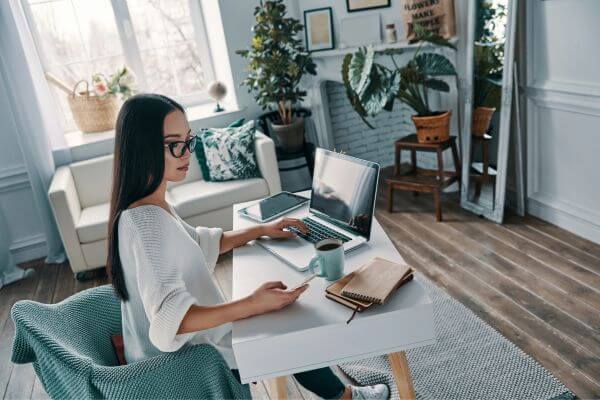 A virtual bookkeeper is a professional who can provide bookkeeping services to businesses from remote location.
Most people choose to work for themselves as a bookkeeper with a bookkeeping side gig (or full-time business).
One of the main benefits of working as a virtual bookkeeper is that no college degree or qualification is needed to get started. Generally, bookkeepers charge around $80 an hour or more for their services.
Finally, you can learn more about getting started with Bookkeeper Launch to help you become a freelance bookkeeper.
8. Image Reviewer and Photo Editor
Similar to a video editor, a photo editor's duties include, but are not limited to, ensuring that images display the desired quality, accuracy, and clarity; checking for visual consistency across all images; editing images to make them look more appealing; and providing feedback on the images.
Additionally, they may be responsible for curating collections of images, creating new content, and managing projects.
For those looking to sell on Shutterstock, this is a great side hustle.
9. Create and Sell Printables on Etsy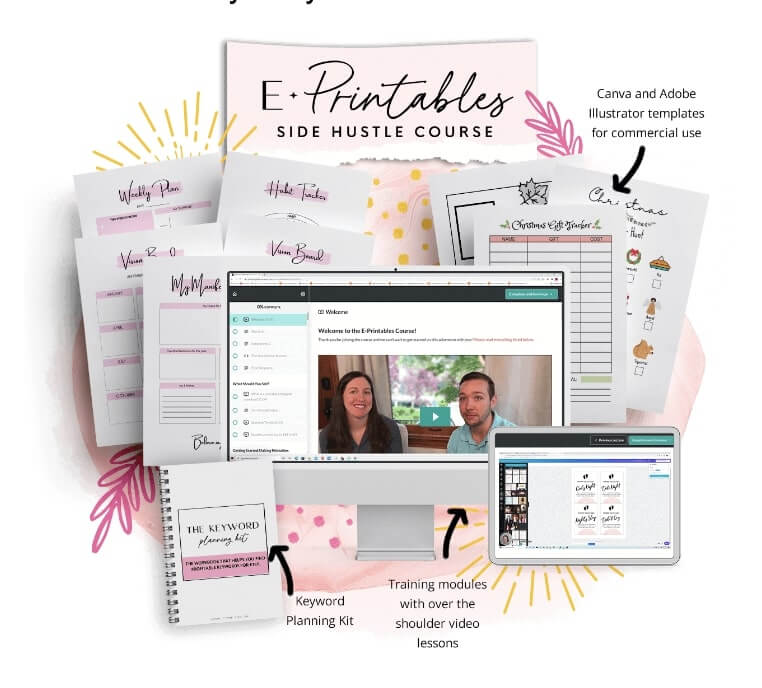 With a little creativity and the right software, you can create unique printables that customers can purchase and print out themselves.
This can be a great way for you to make passive income with minimal effort.
In fact, my friends Cody and Julie did so well selling printables; they now teach others how to make a living creating and selling printables.
10. Selling on Amazon (FBA program)
This is a way to make money by reselling products you find online or in brick and mortar stores on Amazon for a higher price.
Amazon will ship the products to your customers, handle customer service, and even provide storage for the products.
With the right amount of work and dedication, you can make quite a bit of money with FBA.
11. Blogger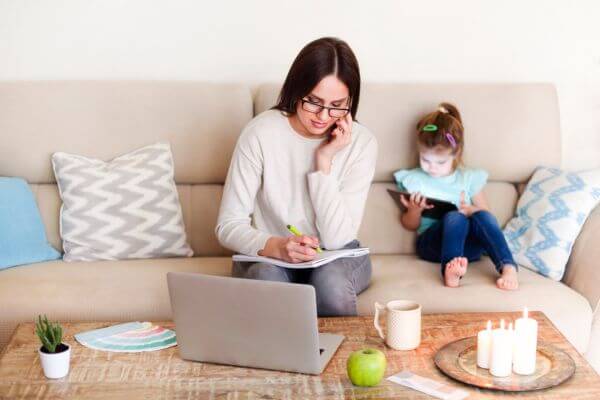 With blogging, you have the ability to work from anywhere in the world with just a computer and an internet connection.
You can write about whatever topics you are passionate about and be your own boss.
You can also make money blogging through various income streams such as affiliate marketing, paid sponsorships, ads, and more.
12. ESL Instructor
The job of an ESL (English as a second language) instructor is to provide English language instruction, usually via webcam, to those who are not native English speakers.
The benefits of this job are numerous: it allows for flexible hours, can be done from anywhere in the world, and offers an opportunity to make a difference in the lives of learners from all over the world. Additionally, being an ESL instructor allows one to learn about other cultures, stay up to date with language trends, and gain valuable professional experience.
To get the job, you need to have a thorough understanding of the English language and pass any certification tests.
This is a great type of job that pays weekly.
13. Virtual Assistant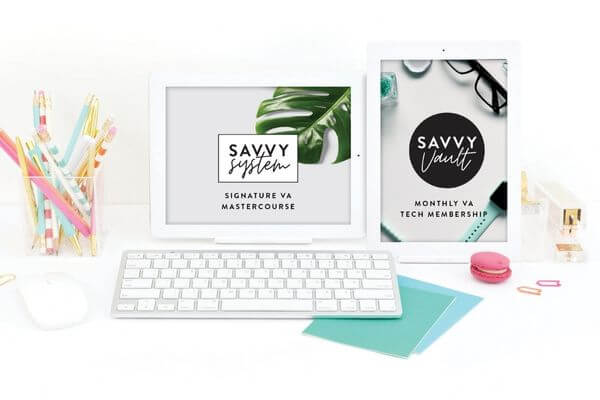 A virtual assistant (VA) is a professional who provides administrative and technical support to clients remotely. They help with a variety of tasks like answering emails, data entry, blog management, bookkeeping, editing, proofreading, marketing, research, filing documents, and customer service – to name just a few.
The type of services you offer will depend on your skills, experience, and education.
The biggest benefit of working as a VA is that you can work from home and set your own hours.
And the pay can be quite lucrative, with rates ranging from $25 to $100 an hour.
If you're interested in becoming a VA, Kayla Sloan offers a free workshop that teaches people how to become Virtual Assistants and makes up to $10,000 a month. Download her Virtual Assistant checklist.
14. Accountant
An accountant is a professional who is responsible for tracking financial records and preparing financial statements for a business or individual. They ensure that their clients' finances are accurate and in compliance with applicable laws and regulations.
One of the primary benefits of working from home as an accountant is flexibility. You are able to work your own hours and set your own schedule. This allows you to create a better work-life balance and also gives you more time to spend with your family.
15. Freelance Jobs
A freelancer is someone who does work for themselves and not for a company.
This is typically contract-type work.
You can find freelance jobs on sites such as Upwork, Fiverr, or People Per Hour.
The best way to freelance is to know your own skills and how to monetize them.
16. Editor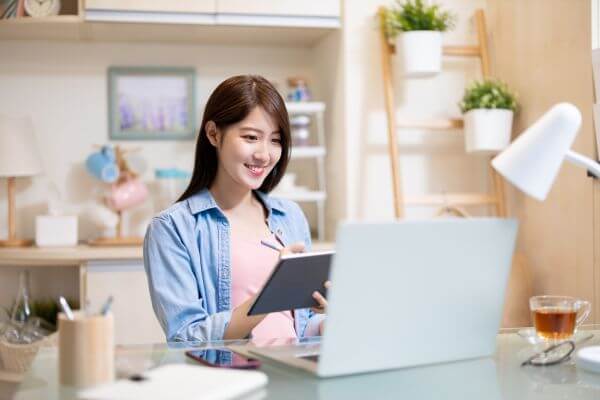 An editor is a professional who is responsible for reviewing and improving documents, whether that be in print, online, or even on video.
Editing involves ensuring accuracy, flow, grammar, and style. This is a great non phone work from home job because it allows for great flexibility and does not require a college degree.
Most positions are freelance which means that you can work on your own schedule and take on as much work as you can.
17. Social Media Manager
Social Media Managers are in charge of maintaining a client's presence on a variety of social media sites, such as Facebook, Pinterest, Instagram, Snapchat, YouTube, Twitter, and Google Plus.
They are expected to respond to comments, manage brand partnerships, create posts, photos, and videos, and track analytics to come up with an effective marketing strategy to promote their client's accounts.
In addition to creating content, Social Media Managers typically monitor and moderate what is posted on the client's social media accounts. They are usually responsible for ensuring that the content is appropriate and that the rules and regulations of the platform are followed.
The potential salary range for Social Media Managers can vary, but they can typically make $78000 per year.
18. Transcriber
A transcriber's role is to convert audio recordings into written documents. They listen to audio files and type out what they hear.
Transcribers have the advantage of being able to work from home and can earn up to $21 per hour or more if they start their own business. They also have the potential to increase their wage upon gaining more experience.
Additionally, transcribers do not need to interact with other people, making it an ideal job for those who are more introverted or prefer working alone.
Finally, there are various resources available to help transcribers get started, including free mini-courses and companies that hire experienced and beginner transcribers.
19. Marketing Associate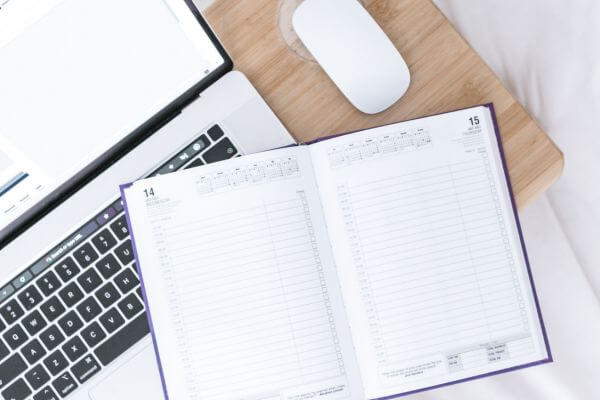 As a Marketing Associate, you'll be responsible for a wide variety of tasks, including developing and executing marketing campaigns, conducting market research, creating content, and managing and optimizing paid search, video creation, and other digital marketing efforts.
Additionally, you may be asked to support customer service via live chat, social media, text, and email.
The ideal candidate for this role will have excellent communication skills, be proficient in typing and have excellent spelling and grammar, and be passionate about social media platforms.
20. House sitter
A house sitter is someone who stays in a home while the homeowners are away and provides care for the premises and any pets that the homeowners may have.
The job of a house sitter includes tasks such as watering plants, taking out trash, and performing general maintenance of the property.
House sitters can benefit from the opportunity to experience different places, save money on rent, and have some extra time to explore their surroundings.
Platforms such as TrustedHousesitter.com make finding house-sitting jobs easier than ever before.
21. Online Tutor
The role of an online tutor is to guide students in their studies and help them understand a particular subject or skill virtually, through video chat or online software. Plus you have the opportunity to work with students from different countries.
Online tutoring jobs vary in requirements, but typically a bachelor's degree or current college enrollment is needed.
They provide instruction and guidance, assist students with assignments, answer questions, and give feedback on their progress. The tutor also has a responsibility to motivate and encourage their students to stay on task and reach their academic goals.
22. Pet-Sitting Jobs
Pet sitting jobs can be a great way to make some extra money from home while spending time with animals (and not people)!
With Rover, you can earn anywhere between $10 and $20 an hour for dog walking, $20-30 for overnight stays, and some people are even making $1000+ a month in metro city areas. As a pet sitter, you have to stay at home with someone else's pets and they pay you for taking care of their pets.
Rover.com is a great platform to find pet sitting jobs as they offer a wide range of services such as dog walking, pet sitting, and pet care.
23. Personal Stylist
Personal styling is an exciting and relatively new job that offers the opportunity to work from home. The role of a personal stylist is to help clients express their individual style through the selection of clothes, accessories, and other items.
It involves curating a set number of clothing items and accessories based on the client's fashion profile. This job requires an eye for detail, an innate sense of style, and creativity.
It's perfect for creative individuals who are passionate about fashion and have an eye for details.
This is great for a stay at home mom.
24. Website Tester
Website testers are typically paid to assess the overall user experience on a website and provide feedback on how to improve it. W
You do not need a phone to complete your tasks; they only require a laptop with a webcam and microphone to record your observations.
Website testing is a non-phone work from home job that pays good money to ensure that websites are user-friendly. It is a flexible and straightforward way to make some extra cash.
25. Closed Captioner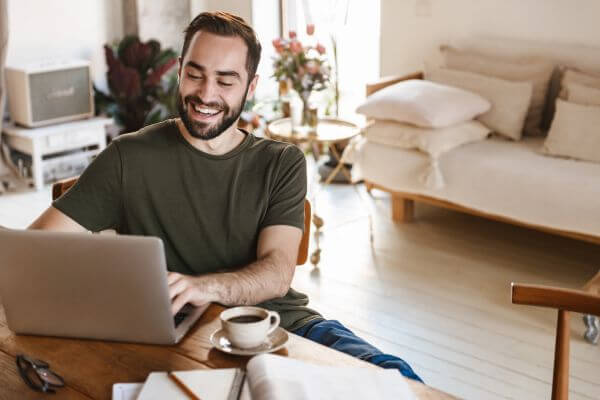 A closed captioner is a person who transcribes audio into text for specific use on video.
This is a great job for those who learn and work better visually, as well as those who can type quickly and accurately. This type of work allows for a very flexible work schedule, meaning you can work when you are most productive and there is no need for any phone interactions.
You get the freedom to work on your own schedule and make a decent amount of money doing something that doesn't require phone conversations.
26. Online Test Scorer
An online test scorer is responsible for scoring assessments such as tests, exams, and essays from students of high school or college. This job requires a certain level of expertise, as the test scorer must be able to interpret and evaluate the quality of the assessments accurately and fairly.
The test scorer must also be able to maintain the confidentiality of the students' answers and grades and be able to provide feedback that is relevant and constructive.
This job typically requires a bachelor's degree, and it is often seasonal with part-time hours.
27. Translator
The role of a translator is to take a language and convert it into another language, be it oral, written, or audio.
Translators not only have to be multi-lingual and have a good command of grammar and spelling, but they also need to be able to convey the meaning of the words they are translating accurately. They can work on a variety of projects, from subtitling to full-length books.
There is a wide range of online platforms on offer, so translators can pick the one that best suits their skill set and desired pay rate.
28. Graphic Designer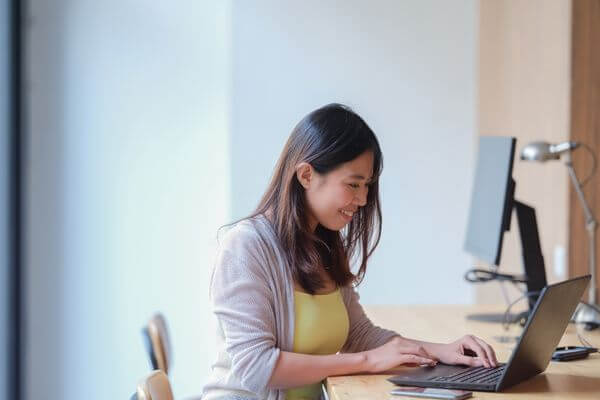 A Graphic Designer is someone who is skilled in using platforms like Photoshop, Canva, and other software to create visual and graphical designs.
Typically, these designs are used for things like logos and branding materials, websites, social media content, or clothing.
You must have a creative flair, as well as knowledge of graphic design and the required software. In order to be successful, they must have a computer with a good internet connection and the programs necessary to do the job.
29. Medical Coder and Biller
A medical coder and biller are responsible for translating a patient's symptoms, diagnosis, and medication prescribed by a doctor into codes.
These codes are then entered into a database for the biller to use, who will turn them into a bill to be submitted to the patient's insurance company.
The average pay scale for medical coders and billers can range from $45k – $65k per year, and they can find many remote positions on job sites like Indeed.com.
30. Instructional Designer
The role of an Instructional Designer is to research, write, design, and create training courses and manuals for a variety of people, such as educators, students, and employees.
Instructional designers need a degree in the subject being written about, or a degree in education, and should enjoy writing and editing. Working from home as an Instructional Designer has many benefits.
Working from home in an Instructional Designer role gives you the freedom to explore new methods and techniques to create the best possible course or manual.
31. Non-Phone Remote Nursing Jobs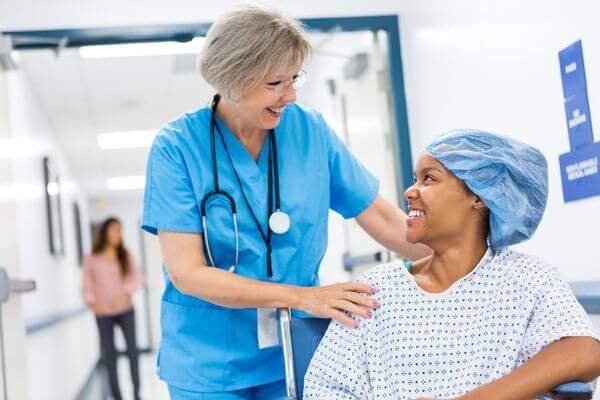 With more and more companies offering remote work opportunities, there are many non-phone remote nursing jobs available.
The type of work ranges from utilization review nurses, clinical research associates, and data abstractors all work with data and compliance, ensuring procedures are being followed correctly and that they are medically necessary.
Companies such as Cigna, CVS, Flatiron, PPD, and UnitedHealth Group are just some of the many hiring companies offering these types of remote nursing positions.
32. Fraud Investigator
Fraud investigators are in demand in many industries, including financial institutions, e-commerce stores, healthcare companies, and insurance companies. As a fraud investigator, you'll be tasked with looking for fraud, abuse, and irregularities in financial transactions.
If you have an eye for detail and like doing research, this could be a great non-phone job opportunity for you.
Companies usually require customer service experience or a criminal justice degree and/or a CAMS certification (Certified Anti-Money Laundering Specialist). It's a great way to make a good income without having to pick up the phone.
33. Community Moderator
A community moderator is a person who oversees online forums, groups, and social media accounts to ensure that rules and regulations are being followed, questions are being answered, and spam and junk content are being removed.
It is an online opportunity where moderators can be employed to manage and moderate comments on various social media sites and chat rooms.
The benefits of working as a community moderator include the opportunity to work from home and a flexible schedule. Additionally, moderators will gain experience in digital engagement, such as moderating forums, chatting with customers, managing communities, and buzzing on social media.
34. Netflix Tagger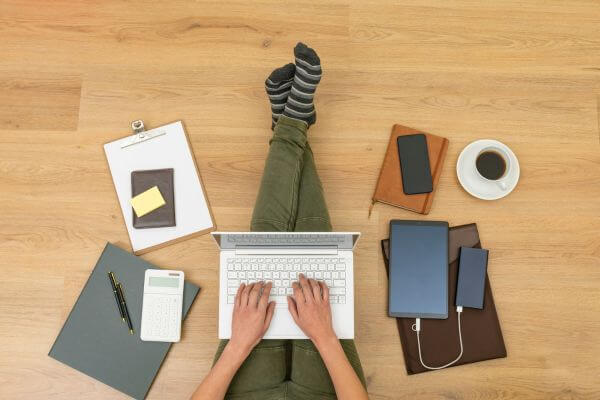 The Netflix Tagger is a real job opportunity that allows individuals to work from home watching movies and tagging them with the appropriate keywords, genres, and descriptions.
This job is ideal for those who have a passion for movies and experience or education in radio, television, and film.
Working as a Netflix Tagger (also known as Metadata Analyst) is not only rewarding but it is also beneficial for those who want to work remotely without having to make phone calls or talk to customers.
35. Provider Enrollment Specialist
A provider enrollment specialist is a non-phone work-from-home job that involves researching, reviewing, analyzing, and managing provider enrollment applications to ensure they are in compliance with guidelines.
Provider enrollment specialists usually require prior experience in medical terminology, appeals, claims, or customer service, and may also require an associate's or bachelor's degree.
36. Survey Taker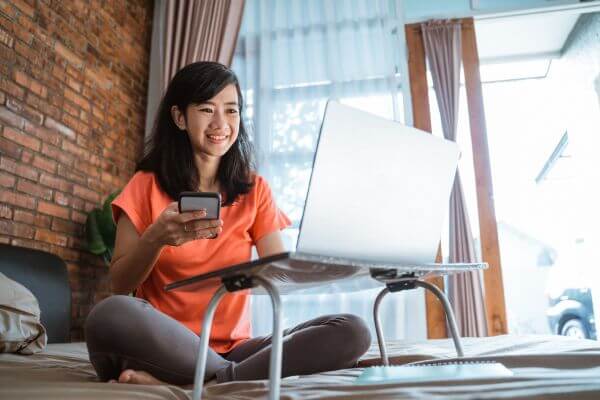 By completing surveys, survey takers are able to share their opinion and help inform companies and brands on how to provide better products and services that meet customer needs and expectations.
Benefits of working as a survey taker from home include the flexibility of being able to work at your own pace and the ability to earn extra income while working whenever and wherever you choose.
Additionally, survey takers can take advantage of cash, rewards, and sweepstakes entries as compensation for their time.
It is not a way to get rich, but it is a great way to make extra money on the side.
Here are the top legit survey platforms:
LifePoints (MySurvey)
iSurvey World
E-Poll Market Research
37. Chat and Email Support
Chat and email support workers provide customer support and assistance via email and online chat. They are responsible for responding to customer inquiries and resolving customer issues.
This customer service-oriented position does not require the use of a phone.
Chat and email support workers must be able to answer customer questions and respond to their inquiries quickly and accurately. They must also be able to use active listening skills and type quickly.
Companies often provide chat and email support workers with guidelines for providing customer support, and they may also require workers to understand their products in order to provide effective customer service.
Are non phone work from home jobs legitimate?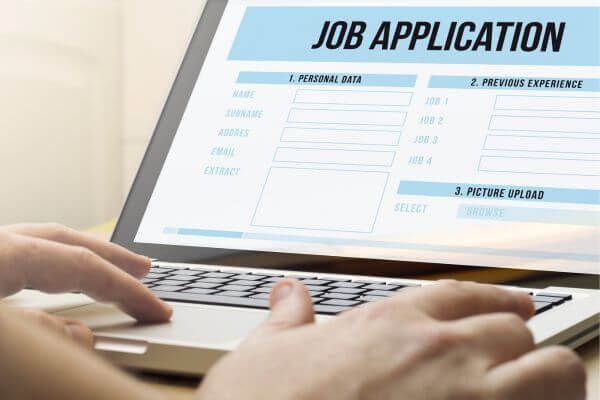 The answer is yes! In fact, there is a growing number of non-phone work from home jobs for those who don't want to be on the phone all day.
Whether you're a mom with kids and pets running around, or if you find customer service work draining, there are good options out there for you to make money from home without being on the phone.
In conclusion, non-phone work from home jobs are legitimate and provide a great opportunity to make money from home without being on the phone.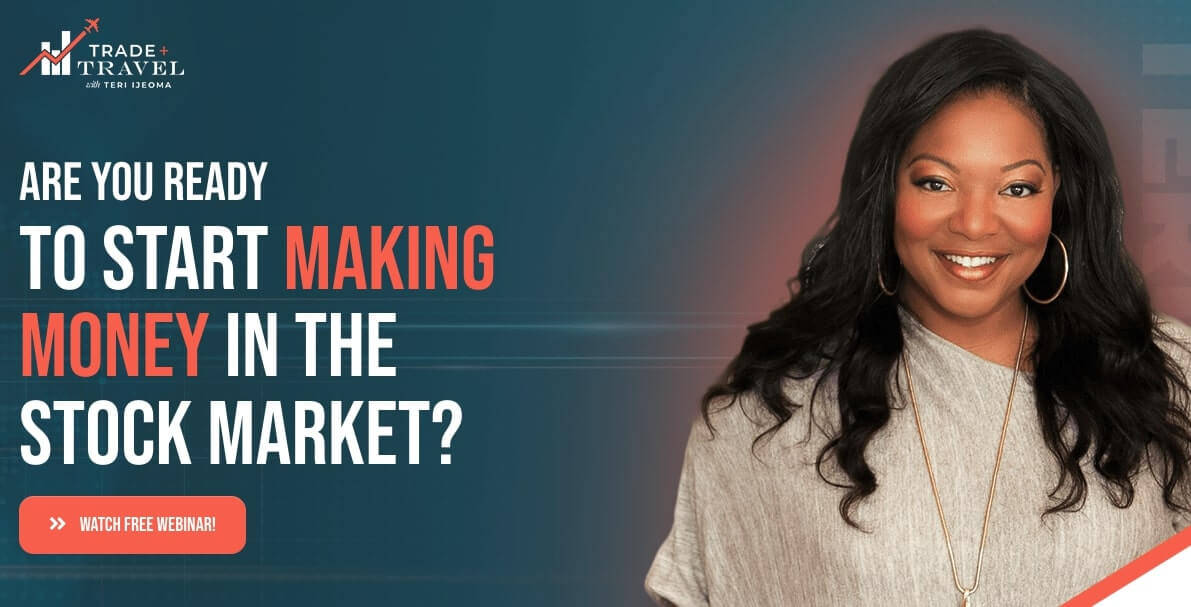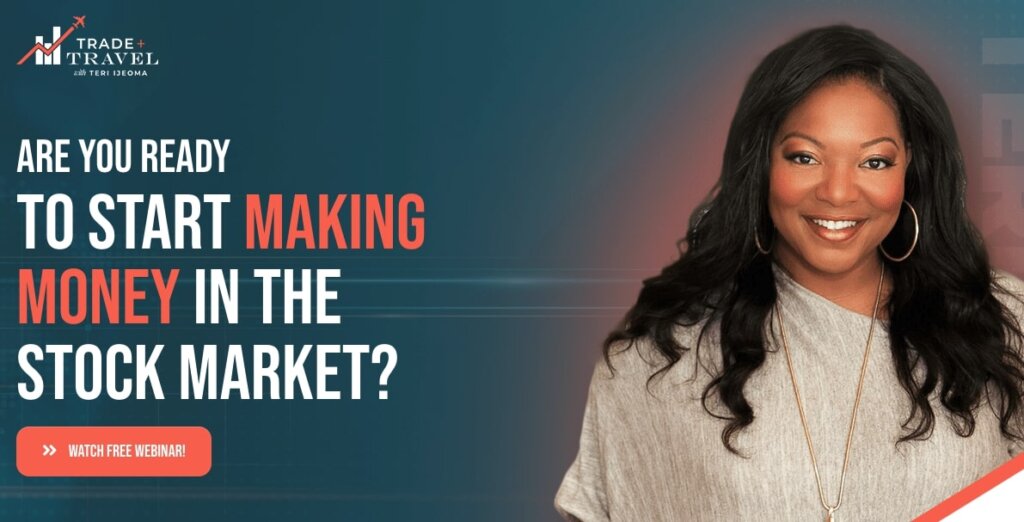 FAQs
Are you Excited to Work from Home Job No Phone?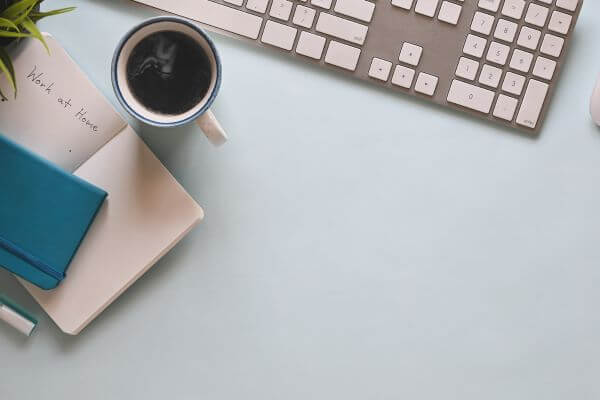 Working from home has become increasingly popular over the years, as it offers flexibility, comfort, and the ability to work from anywhere.
All of these jobs that offer the best comfort and increased focus is working from home on the laptop. The advantages of this job include flexibility in schedules, the ability to remain in control of your own workspace, and enhanced focus as there is less noise and distraction.
With the number of remote job leads that are available, you are sure to find the perfect work from home job that suits your needs.
In addition, working from home gives you the freedom to work in a location of your choice. You no longer have to commute to an office or be bound by office hours.
Also, you can take breaks when you need them and work in a comfortable environment.
Plus these are great remote jobs for college students!
Which career choice are you going to look into?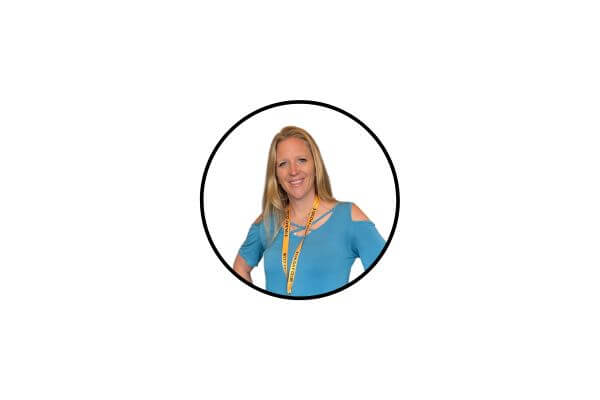 Did the post resonate with you?
More importantly, did I answer the questions you have about this topic? Let me know in the comments if I can help in some other way!
Your comments are not just welcomed; they're an integral part of our community. Let's continue the conversation and explore how these ideas align with your journey towards Money Bliss.