How to Make Money Fast as a Woman: 20 Genius Ways to Make Cash
Inside: Dreaming of ways to make money fast as a woman? Stop dreaming and take action. These are genius ways of making money online and at home.
Making money fast is crucial for maintaining a comfortable lifestyle, especially in the face of rising living costs. It can be the key to financial stability, providing additional funds to support and enjoy your lifestyle.
As a woman, you need to know how to make money fast.
This isn't just about getting rich quickly. It's about women gaining the freedom to live independently without financial constraints.
The feeling of financial security lessens stress; not having to worry over unexpected expenses plays a big role in your overall well-being.
This is what you want to do – make money fast!
Good news! You are in the right spot and I'll show you my favorite ways to make money online.
Get into the right mindset, ladies! Making money fast isn't just possible, but also liberating.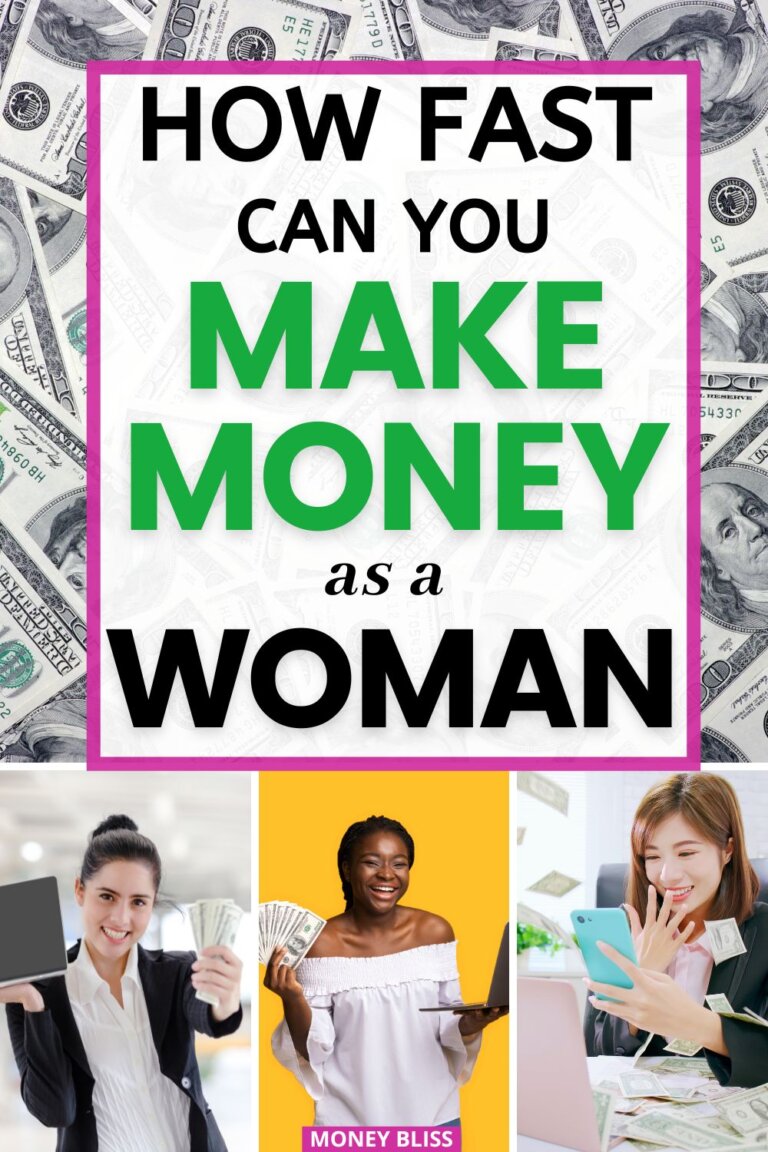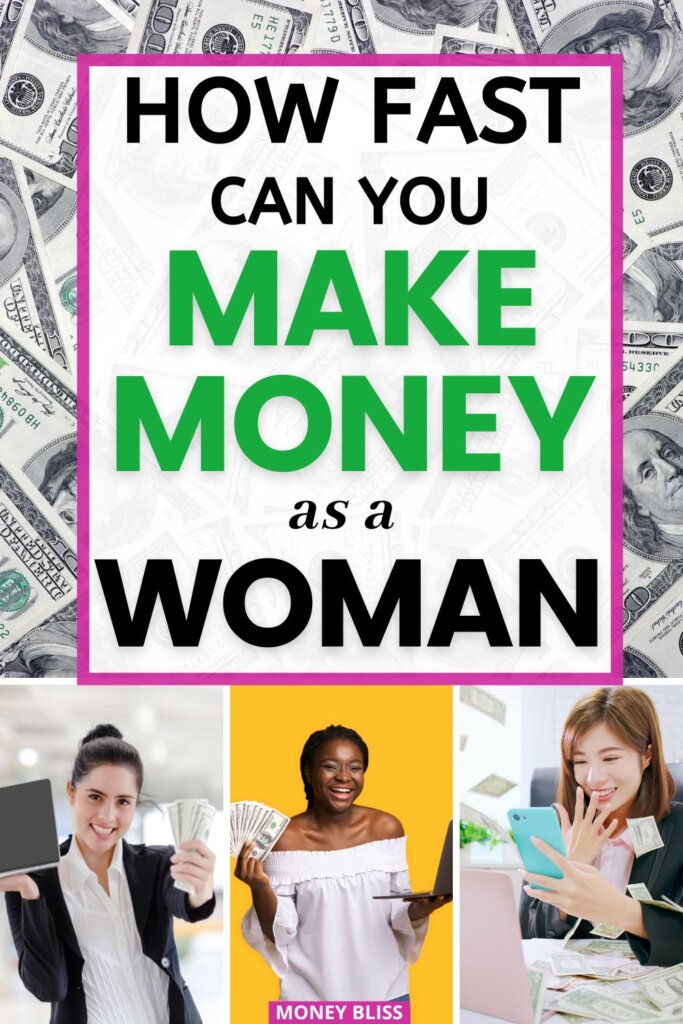 How can I make easy money ASAP?
Making easy money quickly can be achieved in various ways that utilize your skills and knowledge.
First and foremost, consider your own skills and expertise, and determine whether they could apply to jobs like cake baking, childcare, bookkeeping, house cleaning, or freelance writing.
This will tell you the easiest way for you to make money quickly. For me, I prefer to trade options in the stock market. Whereas someone else may choose babysitting or dog walking.
You need to find how to make money fast and we will help you with that decision.
Why Making Money Fast is Important
1. Makes it possible to live comfortably
2. Enables you to afford the best quality of life
3. Gives you the freedom to pursue your dreams
4. Gives you the freedom to live without financial constraints
5. Provides you with security and safety
6. Freedom to give back to your community
7. Freedom to choose how you spend your time
8. Opportunity to take risks and start a business
9. Provides you with a sense of power and control
10. Live without financial worry
This post may contain affiliate links, which helps us to continue providing relevant content and we receive a small commission at no cost to you. As an Amazon Associate, I earn from qualifying purchases. Please read the full disclosure here.
Are you passionate about words and reading?
If so, proofreading could be a perfect fit for you, just like it's been for countless of readers! Learn how you can create a freelance business as a proofreader.
Check out this free workshop!
Bookkeeping is the most stable, reliable & simple business to own. This is how to make a realistic income -either part-time or full-time.
Find out TODAY if this is THE business you've been looking for.
How can I make a lot of money in hours?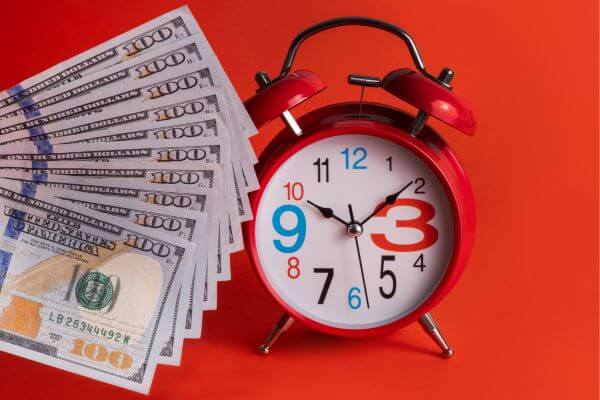 Making income in a matter of hours for a woman is entirely feasible with a blend of freelancing, leveraging gig economy platforms, and capitalizing on your skills or assets. Here's a quick guide for you:
Consider freelancing: Establish your writing, graphic design, or programming services on platforms like Fiverr or Upwork.
Dive into the gig economy: Sign up for TaskRabbit, Airbnb, or Turo to start earning.
Try online tutoring or content selling: Proficient in any subject or have strong graphic design skills? Go for tutoring or sell your content.
Indulge in buying & selling: If you're good at purchasing low and selling high, then swap clothes or furniture, or even stocks.
Take online surveys or join market research groups on sites like Swagbucks for a rapid source of income.
Remember, time management is crucial for balancing multiple streams at once. Don't forget to schedule wisely!
How to Make Money Fast as a Woman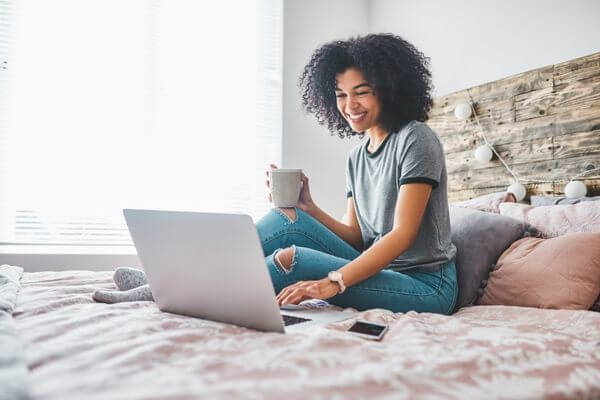 No matter who you are, making money can be tough. But if you're a woman, it can feel impossible.
From getting paid less than men for the same job to having a harder time getting promoted, the deck is often stacked against us.
Just so you know that making quick money in one day won't happen overnight.
So, I'm going to tell you the best ways to make money fast as a woman.
1. Sell Services
Selling your skills or expertise is a fast, viable way to earn money. It's all about utilizing what you already know to provide value to others.
Identify your marketable skills, such as cake baking, freelance writing, bookkeeping or even organizing spaces.
Brainstorm which of these services people could pay for.
Remember, you can tap into both physical tasks, like house cleaning or pet-sitting, and digital ones, like creating digital printables or offering consulting in your field of expertise.
Expert Tip: Launch your service with a few testimonials, helping to build trust with potential customers from the get-go.
2. Freelance
Freelancing is a savvy way for women to stack up earnings fast, offering flexibility and complete control over the workload. It's a ticket to dodge conventional office politics and punch above your earning potential.
Start by identifying your freelance niche. You can be a writer, graphic designer, or anything you're skilled at. Many people use their transferable 9-5 skills to side hustle.
Then, create your profile on platforms like Fiverr, Upwork or Guru – be sure to showcase your accolades.
Set your rates, then start connecting with clients looking for your talent.
Remember, success in freelancing is driven by quality and consistency. So, sharpen your skills and always exceed your client's expectations.
Freelancing may start as a side gig, but with dedication, it can grow into a full-time job.
3. Become a Product Reviewer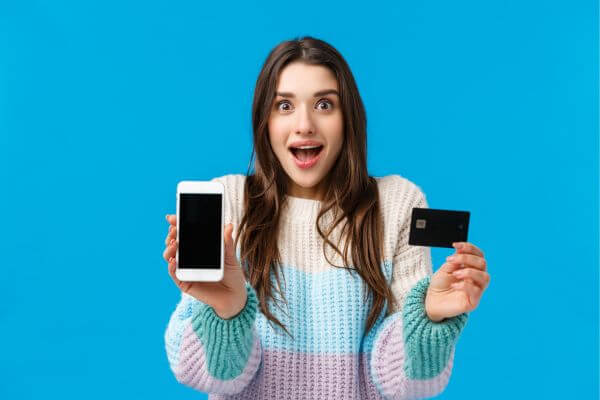 Being a product reviewer is an intriguing job opportunity for those who enjoy sharing candid feedback about their experiences with various products.
As a product reviewer, you are required to assess products often sent to you from diverse companies.
Your role involves providing a comprehensive review that could range from making an unboxing video to writing a detailed article about the product's features and performance.
This kind of job requires an unbiased perspective and the capacity to articulate your thoughts and experience in a detailed, user-friendly manner.
Companies value this form of direct feedback as it provides them with significant data about their product's strengths and weaknesses as perceived by an end-user.
4. Virtual Assistants
As a woman, becoming a virtual assistant could be your fast lane to earning a substantial income.
This is especially a great option if you're excellent in organization and time management along with the need for flexibility.
For many becoming a virtual assistant with no experience is possible. And very lucrative.
Finally, for your best shot at success in this field, taking a course to improve your learning curve is extremely helpful.
Potential to earn up to $43,000 per year.
5. Sell Your Crafts
Ladies, have you thought of turning your love for crafts into a profitable venture?
Find out what crafts are in demand. The higher the demand, the more profitable it would be to make and sell these crafts.
Remember, profitability hinges on what you sell and how much you sell. Happy crafting!
While you are limited on what you can earn by what you can make, it is possible to make money doing something you absolutely enjoy.
6. Stock Trading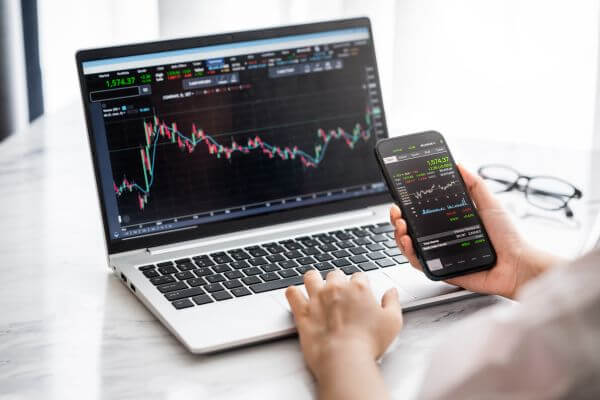 Stock trading may seem daunting but it can be a quick route to financial independence, especially for women.
With the right tools, information, and mindset, you can swiftly navigate the market and amplify your earnings. In fact, this is something Teri Ijeoma did herself.
Educate yourself on the basics before you invest. This is exactly what I did and my investment has paid off.
Always be aware of the risks involved in stock trading and proceed cautiously. However, building up an investing education is a wise decision.
Learn how fast can you make money in stocks.
7. Babysit
Babysitting is a versatile side hustle offering flexible hours and good earning potential.
It's an ideal opportunity if you're seeking quick, extra income and enjoy children.
Obtain optional certifications like CPR and first aid to enhance your appeal. Visit platforms like Care.com, Sittercity, or Urbansitter to create your profile and connect with clients.
8. Transcriber
One field that remains highly overlooked is transcription.
A transcriptionist listens to audio files and converts them into written documents.
Gain a thorough understanding of the industry. Check out this free webinar to get the basics right.
Consider specializing in legal or medical transcription. These niches often fetch higher wages.
You could easily make $3000-$4000 monthly, working on your own schedule.
Remember, practice and precision can help you achieve a lucrative transcription rate.
9. House Cleaning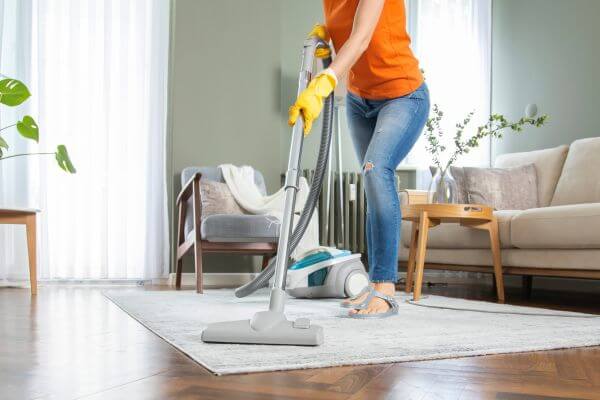 Cleaning can be a rewarding gig, especially if you like tidying spaces.
Despite recognizing the need for a clean home, many people often struggle to find the time or energy to routinely clean their homes. This is where the prospect of a housecleaning business arises.
Busy homeowners, parents juggling work and childcare, elderly individuals needing assistance, and even businesses needing regular cleaning services are all potential clients for a housecleaning business. This demand provides a consistent income flow for those offering cleaning services.
In fact, individuals transitioning into this field of work can negotiate their wages with clients, potentially earning more than $15 an hour based on the complexity and demands of the job.
10. Sell Printables on Etsy
Selling printables is an effective and lucrative method to generate passive income.
Once printables such as planners, calendars, and journals are designed, created, and listed for sale on platforms like Shopify or Etsy, they can consistently produce income without requiring continual input or maintenance.
According to several experts, one of the keys to making substantial profits from printables is to differentiate your products.
Building upon this idea of making money from printables, the free Printables Workshop by Gold City Ventures offers comprehensive insights into the process of creating and selling aesthetically pleasing printable products online. This accessible course can be an excellent starting point for beginners looking to navigate the printables market.
Selling printables on Etsy might be the perfect venture for you!
11. Dog Walking
Looking for a fun-filled way to make some quick bucks?
Dog walking could be the right side hustle for you, especially if you're an animal lover.
Easy to find jobs for dog walking.
Suitable for people with flexible schedules.
Offers an active way to earn money.
Option to select your rates with platforms like Rover.
High demand especially due to increasing pet adoptions and busy pet owners.
You can work when you need to and not take clients when you don't want too.
12. Make Money Blogging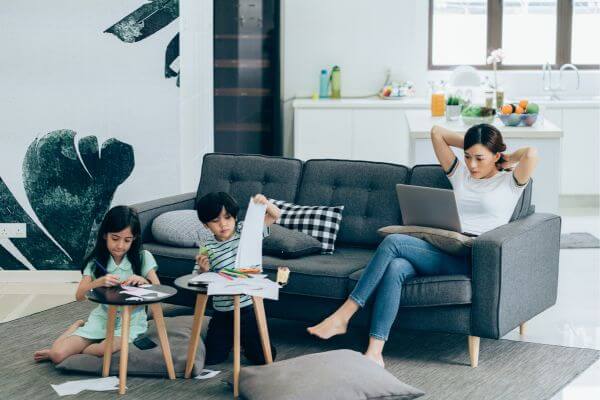 Blogging is a popular and prevalent way to earn money. Many blog owners are women who want the flexibility to earn significant money at their own pace and schedule.
Earning money through blogging allows you to focus on something you're passionate about. Any topic that can provide value to an audience can be blogged about. Targeting a niche that has been overlooked by existing blogs can increase your blog's potential earnings.
Starting a blog doesn't require formal training, but it does require a willingness and ability to write effectively for an audience.
By employing monetizing avenues, like affiliate marketing and advertising, a blogger can boost their earning significantly.
Despite the vast number of existing blogs, the industry is very accommodating toward new voices, especially female voices. Thus, knowing how to monetize a blog can offer women many opportunities.
Remember, blogging is not just about earning fast bucks, it also needs consistent efforts. It's rewarding but can start slow.
13. Ride-Sharing
Ridesharing is an excellent opportunity for women looking to make fast money. With apps like Uber and Lyft, you can earn an income simply by offering transportation services.
Here are a few tips to increase your earnings:
Consider driving during peak hours, weekends, or during special events to cash in on higher demand.
Choose busy locations such as city centers and nightlife spots to increase your chances of getting rides.
Maintain good customer service and ensure safe driving to uphold your rating and receive more ride requests.
14. Office Cleaning
Considering the hustle and bustle of the daily grind, office cleaning can be an untapped treasure trove for women seeking quick cash. Given the high demand and flexible hours, it's an ideal source of extra income.
You must identify office premises needing cleaning services. Reach out to the owners or management, and propose your services.
Think about offering your services to offices in your local area. It's a fast way to make extra money while managing your other commitments.
15. eBay Arbitrage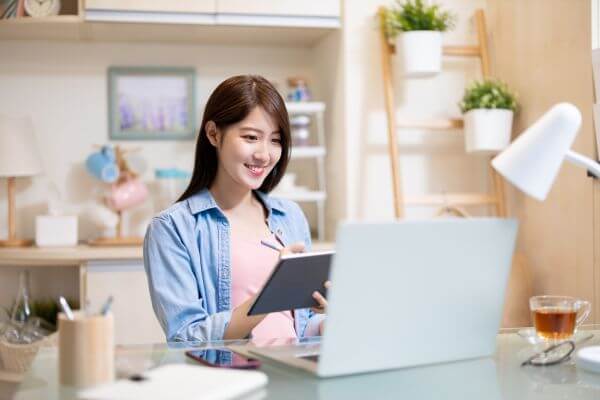 Looking to earn some quick money? eBay Arbitrage could be the game-changer you need.
Aimed mostly at women who love shopping, it's about buying products cheaply and selling them on eBay for a profit.
First, hunt for bargains in thrift stores, sales, or online markets.
Go with high-demand items; electronics, collectibles, or brand sneakers are a good start.
Then, create your eBay store and list your finds at a competitive but profitable price.
Track each item's demand through keyword research and buyers' reviews.
Remember to calculate potential profits inclusive of shipping costs and eBay fees.
Armed with the right strategies, you can start earning with eBay in no time!
16. Freelance Writing
Did you know your writing passion can become a quick buck-making engine? That's right, freelance writing is a gold mine you ought to tap.
First, identify a writing niche you love. It's easier to excel when you're passionate about your work.
Continually hone your writing skills. The more you practice, the better you become and the more valuable your skills. Finally, don't be shy to market your skills. Reach out to small businesses and startups—they often need freelance writers.
Remember, quality over quantity will earn you a solid reputation in the long run. Now, go turn those wordy wonders into wealth!
17. Online Surveys
Curious about making a quick buck? Engaging in online surveys can be a fast money-making method just for you!
You don't earn a huge amount per survey but when taking multiple surveys, it will add up fast.
Here are the top legit survey platforms:
LifePoints (MySurvey)
iSurvey World
E-Poll Market Research
Use your free time wisely. Take surveys during work breaks or leisure hours.
Redeem points for PayPal cash or gift cards.
18. YouTube Channel Building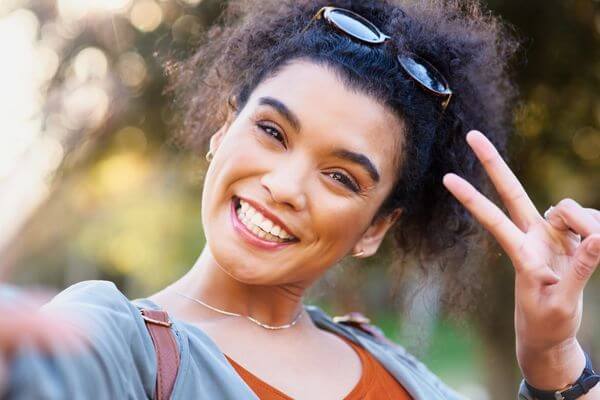 Building a YouTube channel can be an interesting and rewarding venture.
It provides an incredible platform to share your content, express your creativity, and engage with a global audience. Whether you want to showcase your talents, teach something unique or simply entertain, having a YouTube channel opens up many opportunities.
Effective engagement with your audience is vital.
Last but not least, patience is something you will need in abundance. Building a successful YouTube channel takes time, so don't lose hope if you're not seeing immediate results.
Remember, there's no limit to what you can achieve with your YouTube channel. It all comes down to how creatively you can use this platform to engage with your audience and grow your presence.
19. Bookkeeper
In our increasingly digital age, online bookkeepers are in high demand, with more businesses choosing to move their financial operations to the online platform. This shift in business operations has created a robust opportunity for those trained in bookkeeping to tap into the market and earn income while working from the comfort of their homes.
To be successful as web-based bookkeeper, you need to be well-organized and have previous experience dealing with numbers. However, even without a formal accounting education, individuals can take advantage of online learning platforms like Bookkeepers.com to learn and sharpen their bookkeeping skills for free.
Becoming a virtual bookkeeper is not just a fantastic full-time job opportunity; it's also an excellent side hustle for women and mothers proficient with numbers. It provides flexible hours and allows the freedom to work from anywhere, making it ideal for those juggling multiple responsibilities.
The financial compensation for an online virtual bookkeeper is quite significant. On average, bookkeepers can earn at least $50000 a year helping business owners manage their finance and bookkeeping online.
20. Start a Dropshipping Store
Dropshipping is a viable option with low startup costs that lets you run an online store without handling any physical products.
There is still plenty of time to get into the dropshipping business.
Start by deciding what products to sell. Find a niche you're passionate about for a higher chance of success.
Remember, a successful dropshipping venture involves effective marketing as well. So invest time and effort into perfecting your advertising tactics.
21. Do Clerical Work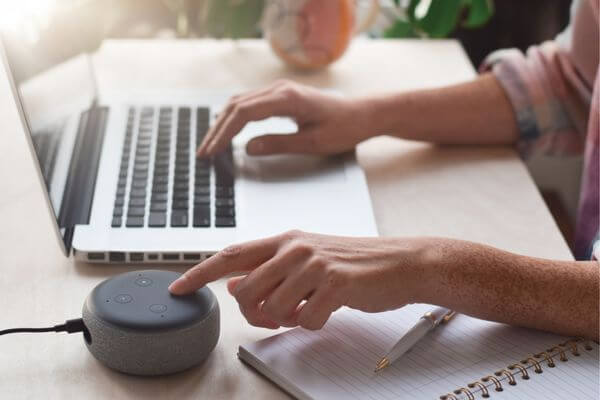 Clerical work offers flexible, remote opportunities for women to make quick money.
With adequate admin experience and internet access, you can explore roles like Virtual Assistant, Online Data Entry Professional, or Court Transcriptionist.
This is one of the best non phone work from home jobs.
Experts tip: Perfection and punctuality are key. Attention to detail and meeting deadlines can make you stand out.
22. Resell Clothes
Reselling clothes online is a savvy way to turn your clutter into cash, especially if you love digging for hidden gems.
It's a popular method for fast cash flow, with Poshmark and Facebook Marketplace being perfect platforms. One of my friends is very successful with this!
Begin with your own closet, and sell kids clothes they have outgrown too.
Reinvest your earnings, by buying second-hand clothing to resell can boost your profits.
Don't forget quality. Run a quick check for authenticity and brand labels.
Visuals sell. Stage items and capture high-res photographs.
Providing a great customer experience is key, ensuring prompt shipping and maintaining politeness.
Play your cards right, you could earn anywhere between $100 to $1,000 a month or even reach a six-figure yearly income.
23. Do Home-Based Child Care
Home-based child care is a viable option to earn money, leveraging the natural maternal instincts and caregiving skills of many women. It can be a lucrative side hustle and a means to financial independence.
This is especially a great avenue to pursue when you are already at home raising your own children.
Make sure to follow any state regulations about running a daycare out of your home.
Begin by determining the number of children you can handle at a time, taking care not to overbook.
24. Podcasting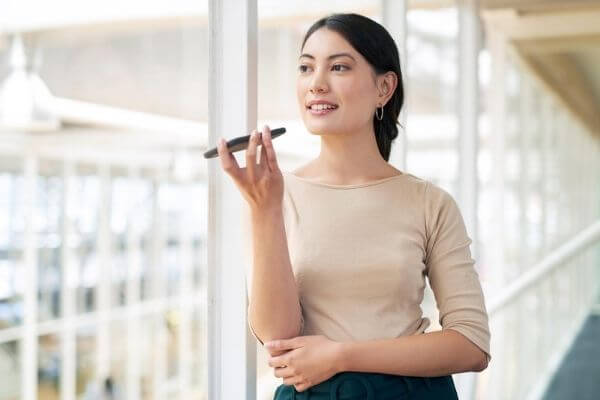 Podcasting is a wonderful opportunity for delivering narratives. It enables you to weave compelling stories while inspiring, instructing, or simply entertaining your listeners.
The unique format of podcasting lets you connect with your audience on a personal level. They listen to your voice, engage with your thoughts, and feel a stronger connection to you.
By starting a podcast, you are joining an increasingly popular trend, with the global number of podcast listeners has grown to 464.7 million listeners in 2022 (source).
Podcasting also opens up doors for networking and collaboration. You can invite experts, artists, or like-minded individuals as guests on your show, thus expanding your network.
There's a potential to earn from podcasting. With affiliate marketing, sponsorships, and advertising, the commercial possibilities of podcasting are extensive.
25. Merch by Amazon
"Merch by Amazon" is a print-on-demand service that allows you to design and sell your merchandise.
It's a great money-making alternative as it offers massive exposure and doesn't require any upfront costs.
One of the significant advantages of using Merch by Amazon for passive income is that you are not required to maintain inventory or deal with shipping. Amazon handles these aspects, allowing you to focus on the creation process and customer satisfaction.
Amazon's royalty system ensures that you get paid instantly whenever your merchandise is purchased. This allows you to earn money passively with every sale.
When your designs meet the current market trends and the preferences of your customers, they are more likely to be popular, leading to an increase in sales, hence, higher passive income.
26. Become an Influencer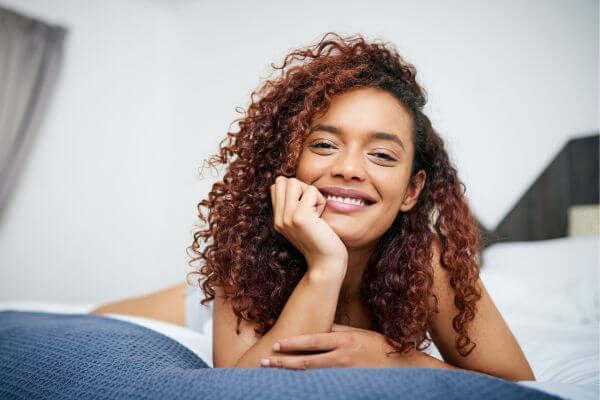 Becoming an influencer is a smart, quick way for women to make money. While most people just stumble upon becoming an influencer, you can decide to pursue this avenue.
With earning potential that is unlimited, this opportunity is flourishing, requiring no specific degree or job experience.
Remember, platforms like TikTok, Instagram and YouTube reward new, engaging creators.
Dedication and consistency could lead you to major earnings where you make thousands for each post.
27. Work as a Translator
Having mastery in more than one language opens up a world of opportunities, particularly in the realm of translation services. The ability to translate language effectively and accurately is a skill that's in high demand in the current globalized world.
A top benefit of being a freelance online translator is the flexible work environment. You have the freedom to choose when, where, and how much you want to work. This flexibility for work-life balance is more appealing now than ever, especially in the unsteady job market.
Freelance translators also have access to a wider client base. Unlike full-time translators who work for specific organizations or agencies, freelance translators can work with various clients from all over the world, widening their potential income streams.
The need for translators is projected to grow substantially. In the United States alone, the U.S. Bureau of Labor Statistics reports that employment for interpreters and translators will increase by 20% from 2021 through 2031, which is much faster than the average for all occupations.
Among other freelance professions, translation can often provide a more stable income.
As most sectors including education, legal, business, medical, and technological firms continue to globalize, they regularly need translators to bridge the language gap, making freelance translation services a steady income source.
31. Become a Flipper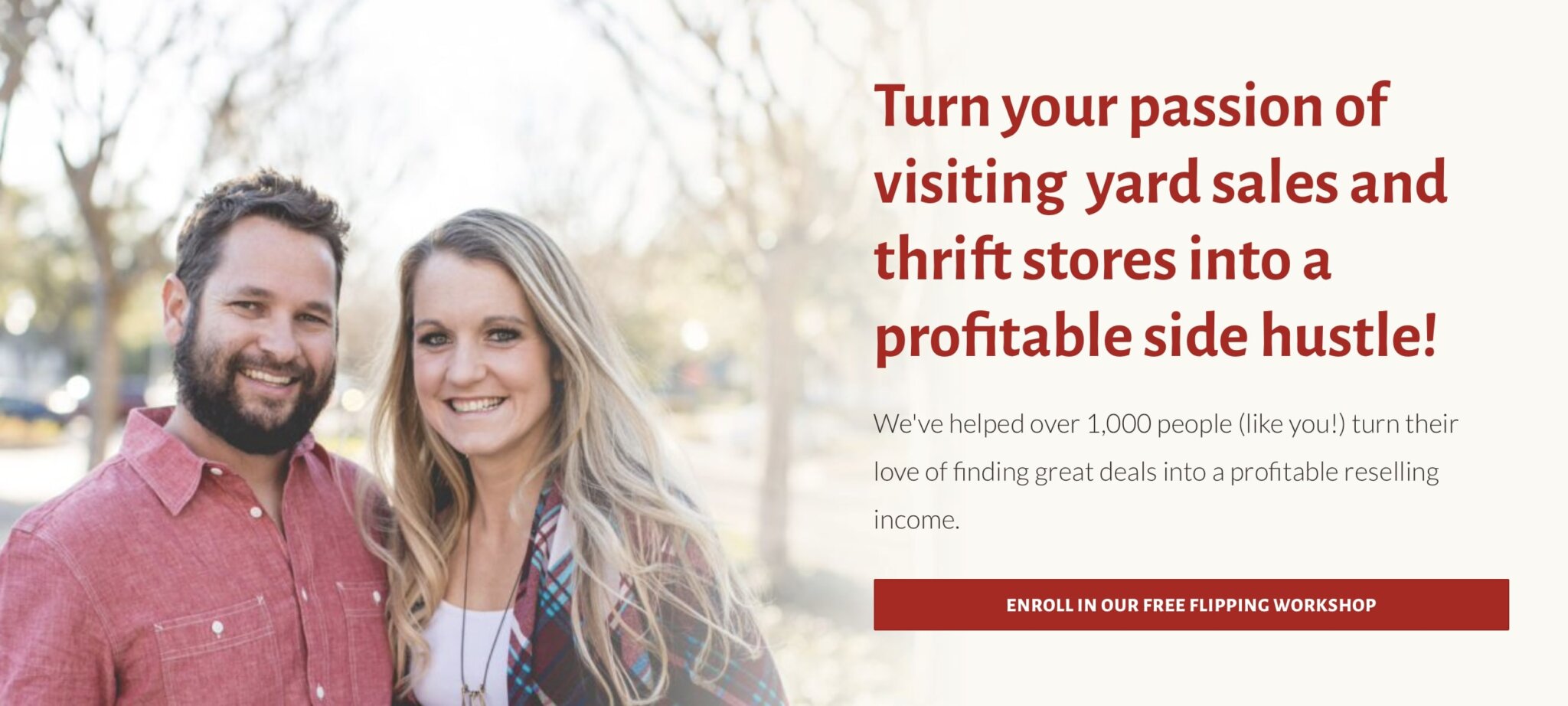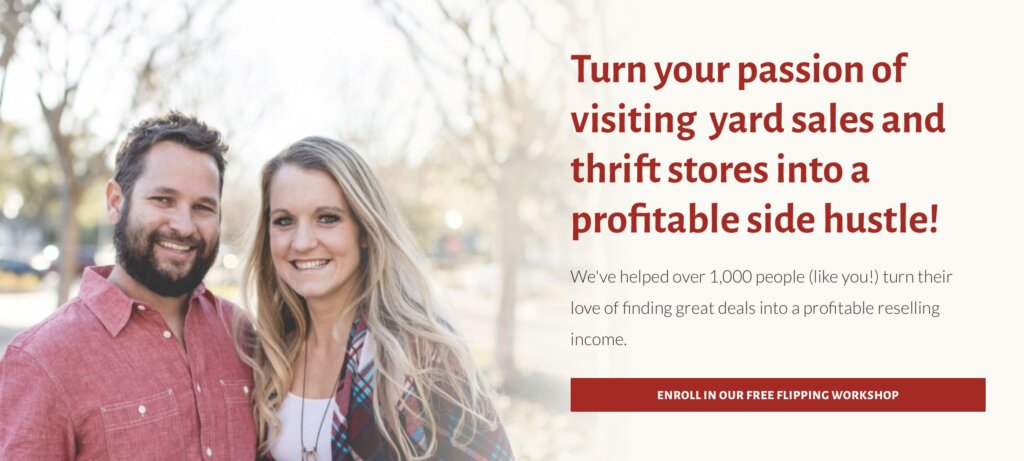 Becoming a flipper is a high-return, low-investment way to make money fast. It involves buying low and selling high, perfect for those wanting a profitable side hustle.
Here are actionable steps to kickstart your flipping journey:
Identify items to flip: Popular options include toys, clothes, electronics, books, and furniture. Pro-tip: Sell things you have around your house to start risk free.
Choose a selling platform: Sell locally via Facebook groups or Craigslist, use reselling apps like Decluttr, or open an online store on eBay.
Price it right: Pricing items competitively garners buyer interest and maximizes profit.
Learn more: Free webinars, like Flipper University and the Flea Market Flipper, offer insights for a successful flipping business.
Remember, flipping can be more than just a side hustle; it's a potential full-time career.
32. Micro-Tasking
Micro-tasking offers a quick way for you to earn money by completing short and simple tasks.
As its popularity grows, so does the list of platforms where you can find micro-jobs. Here are the popular platforms.
Picoworkers
Mechanical Turk
OneSpace
This allows your the flexibility to work whenever you want. Plus no special skills or degrees are needed.
Just note… This is not a stable income source
Tips for Finding the Best Way for You to Make Money
As you can see, there are many different ways to make money fast as a woman.
You can find the best way for you by considering your skills, interests, and the amount of time you have available.
Here are some helpful tips to make sure you are earning money quickly.
1. Identify Your Skills and Offerings
You're already gifted, let's transform those skills into fast cash.
Make a list of your skills, passions, and expertise; you can tap into anything from programming to knitting.
That is where you want to start.
From personal experience, I can tell you it is way easier to work on a side hustle or business when you are passionate about the topic.
Remember, the digital world is your playground, so play, innovate and cash-in.
2. Research the Best Ways to Make Money
Now, that you know the skills and experience, look at the list above and determine which ones match up.
You will need to spend time watching a free webinar to learn more.
Compare different money-making ideas. From part-time jobs to freelancing, there's a plethora of options. You need to pick what works best for you.
Remember, generating a consistent income requires effective strategies and the right mindset. So choose wisely!
3. Try Different Ways to Make Money – Not Just 9-5 Jobs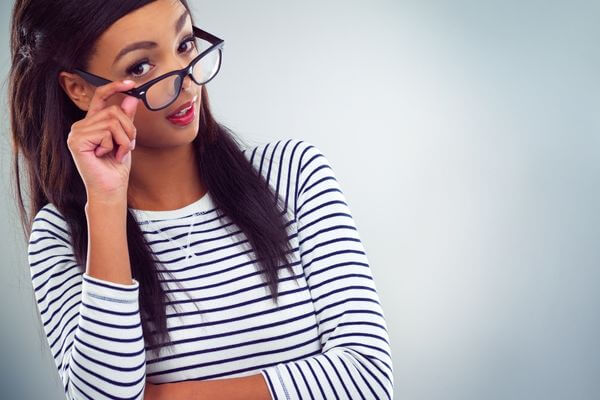 It's vital to explore different money-making strategies as a woman for financial stability and independence.
Just because one avenue didn't work out doesn't mean you should throw in the towel.
Remember, the key to success is perseverance, so pick something you're passionate about and stick to it. Try not to jump from one idea to another out of impatience; success takes time.
Also, as your revenue increases, start building a lifestyle business for passive income.
4. Focus on the Things You Are Good at
Unlock your financial potential by recognizing and utilizing things you're excellent at.
To cash in fast:
Identify your standout skills. These could range from writing, fine arts, math, e-commerce to digital marketing or even passions such as sports and hobbies.
Assess the viability of earning via your skills. Research shows that the digital economy is filled with opportunities.
Exploit platforms that cater to your expertise. For freelance gigs, you can try platforms like Upwork, Fiverr, or Guru.
There are so many ways to make money online as a beginner. So, indulge in the digital playground, embrace exploration and innovation, and let your skills earn for you.
5. Find Opportunities That Allow You to Work Flexibly
You can choose when to work and when not to, rather than being constrained by a 9 to 5 workday. The flexibility to create your schedule means you can operate at your most productive times, whether that's early in the morning or late at night.
Working from home or any location across the globe enables a better work-life balance, reducing stress and improving productivity. This is particularly beneficial for those who have families or are committed to other obligations.
When working for yourself, you may have the potential to earn more than traditional salaried roles.
Lastly, making a living from your passion is huge!
You are being paid to do what you love anywhere, anytime which is rare and precious.
6. Consider Specializing in a Niche Subject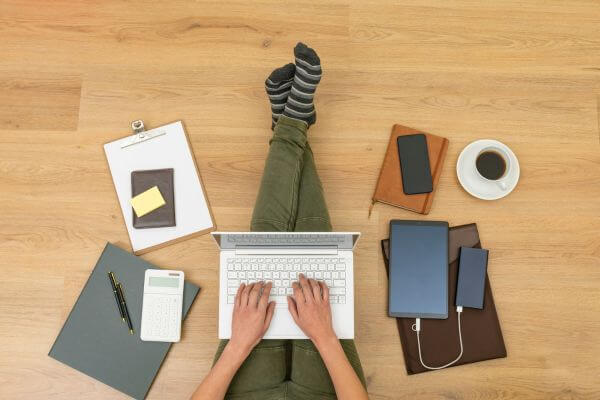 Specializing in a niche subject can elevate your earning potential quickly, owing to smaller competition and a personalized audience.
Being a subject matter expert in a specific area can provide you with an edge over your competitors.
Specializing in a niche can help you stand out and garner a dedicated audience, ultimately leading to faster earnings.
Remember, the key to making money faster in your specialized area is persistence and patience. It may take time to build a strong following, but once you do, the financial rewards can be substantial.
Stick to your chosen area, continuously learn and improve, and consistently deliver high-quality content to make your mark in your chosen niche.
7. Take Advantage of Trending Opportunities
Jumping on trending opportunities can be a gold mine, especially for women who want to make money fast from home. These ever-evolving trends tap into various skill sets, interests, and experiences, potentially translating into a lucrative gig.
For many, it may have been TikTok when the company first started.
Remember, the digital world holds limitless potential. Just needing to innovate and execute your ideas!
8. Invest in the Right Tools and Equipment
The key to making money, either online or offline, is making an informed investment of your time into the right tools, equipment, and learning resources.
While this can initially seem like an expenditure rather than a money-making step, it is, in fact, a cornerstone of your financial growth strategy.
Investing time in learning and increasing your knowledge base is vital. This could mean spending your time reading about new insights in your area of work, attending webinars, or enrolling in online courses. The ROI of this proactive learning is immense.
Consider this an opportunity or a catalyst that speeds up your journey toward substantial income generation and financial freedom.
9. Commit to Consistent Efforts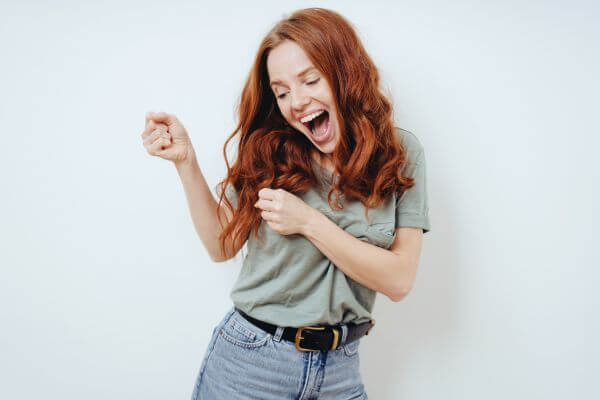 Commitment to consistent efforts is the cornerstone of any successful endeavor, more so when running your own side hustle.
One of the fundamental principles for making money is the dedication to keep improving your craft, always learning, and always evolving.
This continual effort involves a long-term commitment to staying updated with the latest writing trends, styles, and industry standards.
With persistence and patience, the fruition of your investments will lead you toward the fulfillment of your financial dreams.
10. Utilize Social Media Platforms to Promote Your Business
Social media platforms are powerful tools for business promotion, and when used strategically, they can lead to fast monetary gains.
Understanding how to effectively utilize these platforms can drastically enhance your chances of making quick bucks.
Start by creating a robust online presence for your business on various social media platforms. Remember, consistency is key to building your brand.
Engage with your audience frequently and respond to their comments. This boosts engagement on your posts.
Post content that is engaging, relevant, and aligns with your business values.
Always monitor your performance using social media analytics to understand what works best for your audience.
Which side hustles for women have you tried?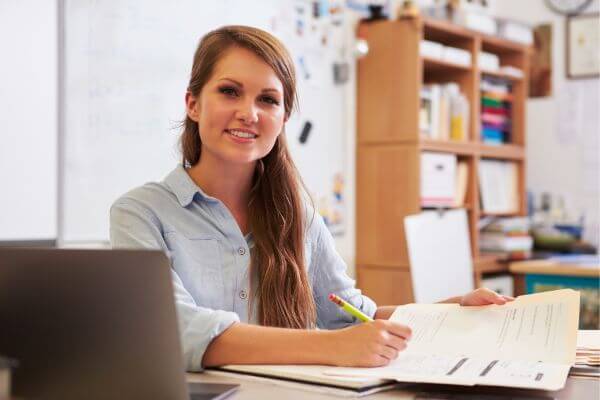 Personally, here are the side hustles I have done or currently do:
Stock Trading as a swing trader
Online Content Creation
Social Media Influencer
Online Consulting
Pet Sitting or House Sitting
Teaching Dance Lessons
Personal Organizer
However, I know many people that have tried the ones listed above.
So ladies, which of these enticing hustles appeals to your skills and schedule the most?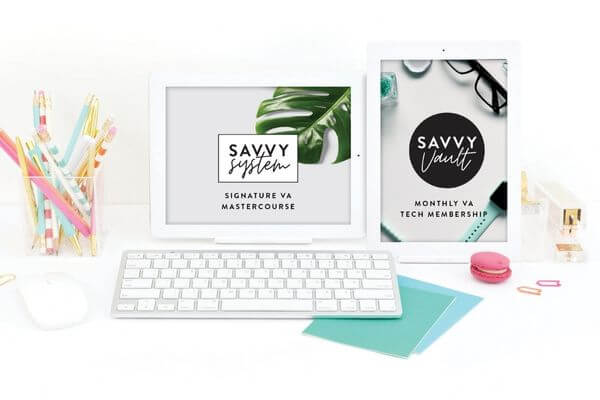 FAQ
This is How to Make Money from Home as a Woman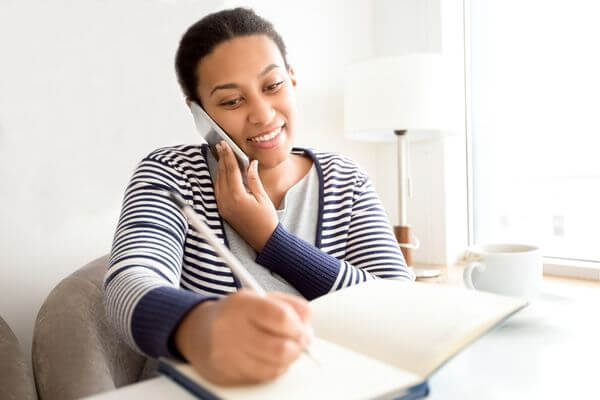 In conclusion, as a woman, there are plenty of genius and fast ways for you to make money.
The article underlines the significance of grabbing the reins of your financial future.
Through the strategies shared – including investing in stocks, working from home, or using budgeting hacks, you can boost your income significantly.
One of the concepts, I'm big on is making sure you know how to make your money work for you.
With wise decisions and being open to possibilities, your financial independence is within reach.
Remember – the ball is in your court, so make sure to take that shot and score your financial goals. It's high time to cash in on your potential!