How to Make Money as a Stay at Home Mom (50 Easy Ways)
Inside: Are you a stay at home mom looking for ways to make money from home? This guide has jobs for moms to be able to earn cash from home.
Making money as a stay-at-home mom is crucial.
I get it! I started this blog as a way to make money as a stay-at-home home. That blog led me to become interested in trading stocks and options. All ways to make money while I navigate the complicated and busy kid's schedules.
Most importantly, it opens up an avenue for financial independence and stability.
Harnessing the wonders of technology, stay-at-home moms across the world are unlocking new avenues to earn money without stepping out of their sacred space called home.
Whether you are in for the thrill of starting an online venture, turning your knack for finding deals into a profit-churning resale business or offering services such as babysitting or housekeeping, there are countless ways to make the clock tick in your favor.
Read on to explore these methods, create your action plan, and start seeing extra dollar signs in your bank account!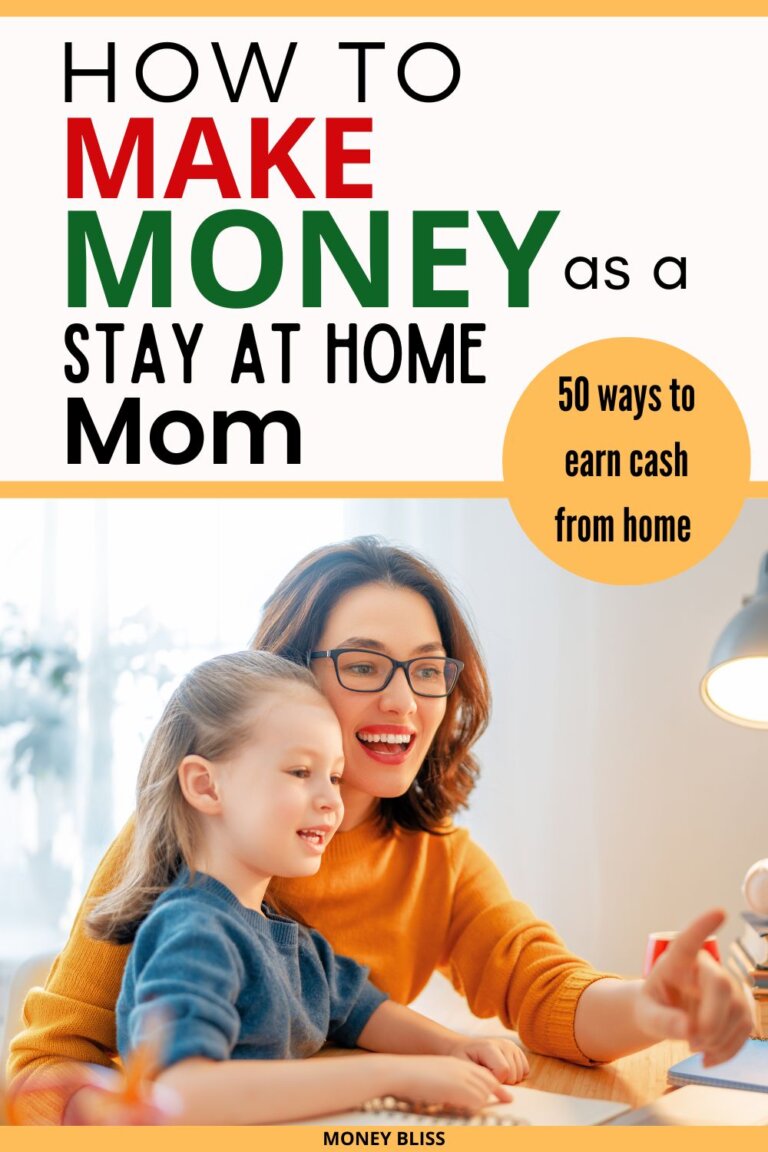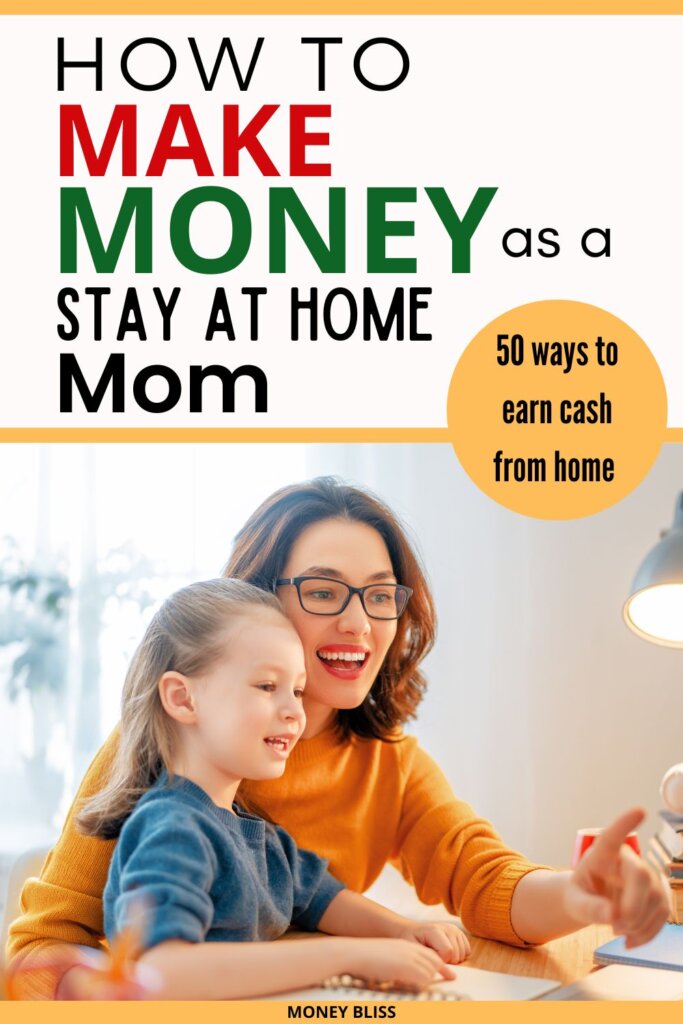 This post may contain affiliate links, which helps us to continue providing relevant content and we receive a small commission at no cost to you. As an Amazon Associate, I earn from qualifying purchases. Please read the full disclosure here.
What jobs are best for stay-at-home moms?
Who says you can't enjoy morning snuggles with your toddler while making a decent income from the comfort of your dining room? In the ever-evolving professional landscape, work is no longer confined to boundaries or office cubicles.
Assessing your skills, expertise, and passions can guide you to the most fitting stay at home job. If you're an exceptional writer and enjoy expressing your thoughts, consider blogging, ghostwriting, or book creation. Perhaps you love working with children; starting an in-home daycare could be the ideal path for you.
Ultimately, whichever path you choose, the reward is potentially finding a role that not only aligns with your abilities but also fuels your passion.
So, we will cover multiple ways to make money because we all want to answer the question "What do you do for a living?"
How to Make Money as a Stay at Home Mom
Being a stay-at-home mom doesn't mean you can't also have a thriving career!
Thankfully there are more ways than ever to make money from home and offers a flexible schedule.
In this post, we will explore how to set up this venture and make the most of your skills to earn a generous income. Here are the popular areas we will dive into:
Stay at Home Jobs in the Online Digital Marketplace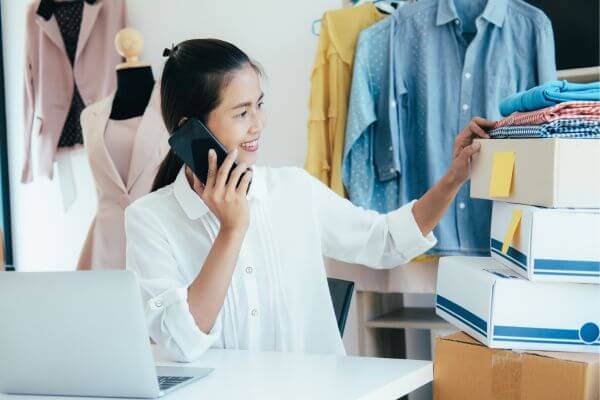 Embracing the motherhood journey doesn't necessarily mean forgoing your financial independence.
Today, numerous online job opportunities are available that stay-at-home moms can leverage, right from their living room couch.
Making money online is a huge topic and allows moms to contribute economically to the household but also stay engaged and fulfilled professionally.
1. Be a Virtual Assistant
Thinking of staying at home and still making money? Consider becoming a Virtual Assistant.
As a virtual assistant even with no experience, you're a remote administrative professional who supports clients with varied tasks—data entry, managing schedules, social media, freelance writing, and editing – whatever your clients ask you to do.
This job is flexible, and you can work contractually or part-time. With many companies allowing a remote workforce, this is a great option. You can also learn more by taking a free virtual assistant webinar.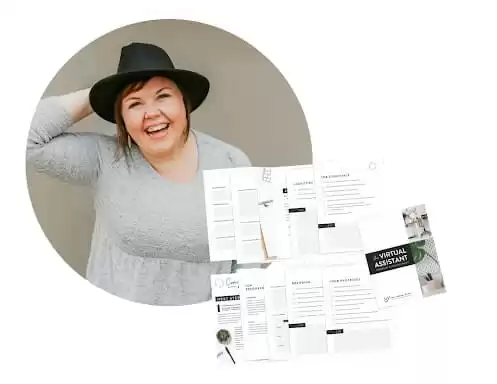 Virtual Savvy Checklist
The Virtual Savvy signature method for starting a virtual assistant business with an easy to follow blueprint.
Learn how to start making real money working at home without any special certifications!
Love the secret-sauce free training provided on the final page!
Get your business set up and ready to find clients in as little as one week!
Send Me the FREE Checklist
2. Influencer Marketing
Yes, you heard it right. You can become an influencer while staying at home.
If you have a significant following on Instagram, YouTube, TikTok, or any social media platform and truly love engaging on the platform, you can leverage it to earn money. Brands often seek social media influencers to endorse their products as many influencers can make over $1 million per Instagram post.1
Creating appealing content, enhancing your online presence, and being enthusiastic about brand promotion can help you earn decent money as an influencer. The key is to keep your audience engaged and maintain transparency in your sponsored posts.
3. Day Trader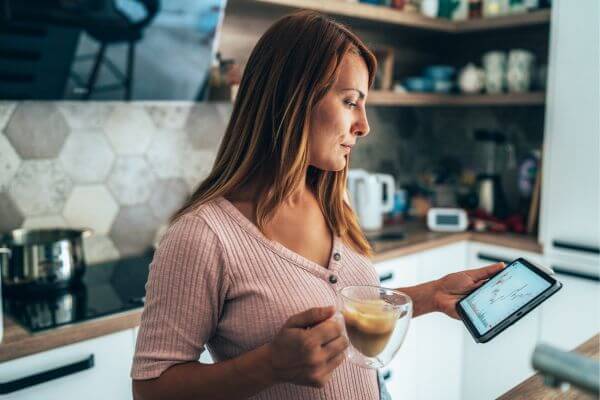 Trading in the stock market is a fascinating way to generate income for day traders, but it requires knowledge and meticulous analysis.
Day trading involves quick decision-making skills where you buy and sell stocks within a trading day. If you prefer, you can swing trade where you hold stocks from 2 days to a month; that is what I prefer to do.
To be successful, you'll need to stay updated with market trends and possess a keen understanding of finance and analytics. It is especially helpful to take an investing course to know the basics. Remember, it might be a high-risk and high-reward role, but the monetary returns can be substantial if done correctly. Always start with minimal amounts and gradually scale up.
Trade & Travel
Learn to trade stocks with confidence.
Whether you want to:
Retire in peace without financial anxiety
​Pay your bills without taking on a side hustle
​Quit your 9-5 and do what you love
​Or just make more than your current income....
Making $1,000 every.single.day is NOT a pie-in-the-sky goal.
It's been done over and over again, and the 30,000 students that Teri has helped to be financially independent and fulfill their financial dreams are my witnesses…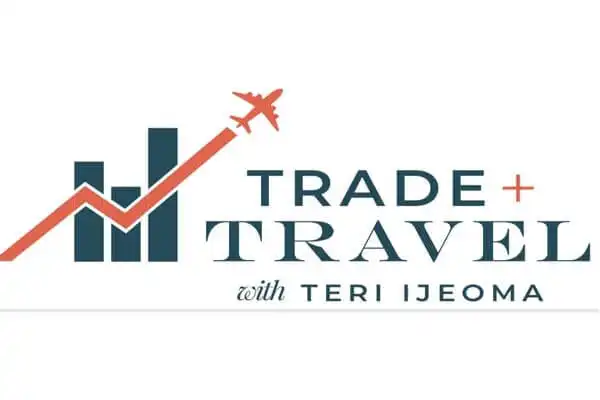 4. Start a Blog and Communicate your Ideas
Ever thought of sharing your parenting journey, your passion for cooking, or your travel stories through writing?
Starting a blog could be your channel to take your ideas to the world and even earn money from it. Blogs are powerful tools to communicate, engage, and build a loyal reader base.
As your blog matures and garners more traffic, it can be monetized through advertising and affiliate marketing. Platforms like Kadence WP make it easy for beginners to set up their blogs. Write about what you love, tailor your content to your audience, and watch your blogging journey unfold.
5. Become a Proofreader
If you have a keen eye for grammatical errors and love perfecting written content, becoming a proofreader can offer you a good income.
As a proofreader, you would be responsible for reviewing and correcting written material, ensuring that the text is free of errors, inconsistencies, omissions, and repetition.
This can be done remotely, making it an ideal job for stay-at-home moms. Caitlin Pyle, for instance, made $43,000 in one year proofreading part-time. The earning potential is promising and easy to start with connections from this proofreading course.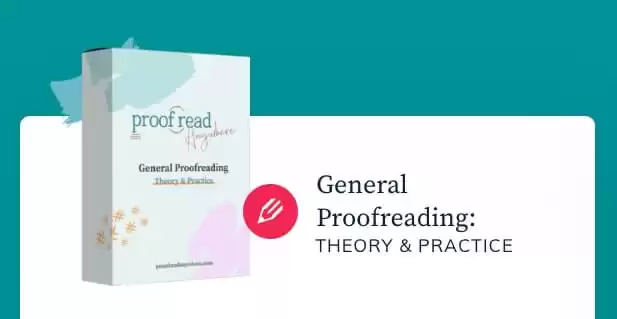 6. Become an Affiliate Marketer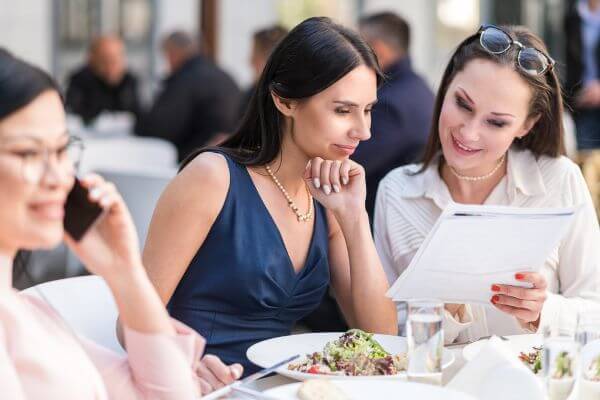 Affiliate marketing is a great way to earn money by promoting products or services from other companies. You get paid a commission every time a sale is made through your unique referral link. It's like recommending products or services to friends, but in this case, you work online and have a wider reach.
This process can be completely passive, making it a perfect stay-at-home job.
Companies like ClickBank, CJ.com, and ShareASale offer plentiful affiliate programs to join. You must have a platform to promote your links either blog, YouTube channel, or (large) social media accounts.
7. Content Writing
Are you passionate about writing? Content writing might be the ideal job for you. This involves creating compelling and informative content for various online platforms.
From blog posts to social media updates to landing pages, businesses require a wide range of written material. The key to success in content writing is to produce quality work consistently and stay up-to-date with SEO practices.
The role's flexibility and pay rate – around $50 per hour – apply equally to copywriting, making it an excellent choice for stay-at-home moms.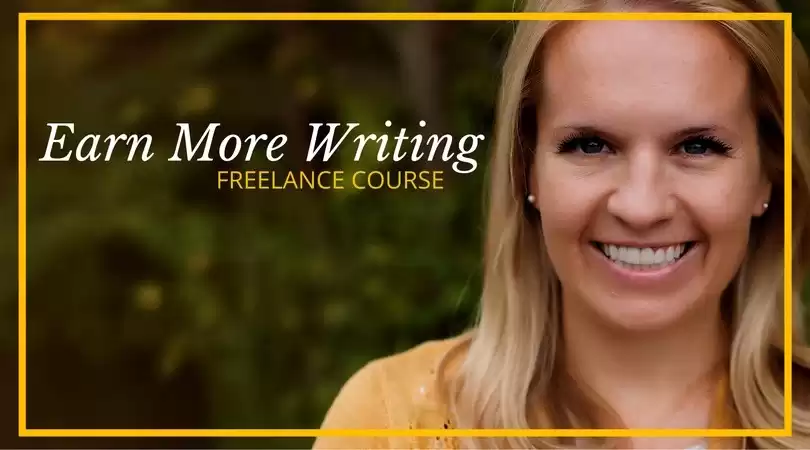 Earn More Writing
You can make money as a freelance writer.
Learn techniques to find those jobs and earn the kind of money you deserve!
Plus get tips to land your first freelance writing gig!
Start Now
8. Bookkeeper
If you have a love of numbers and tracking money, then becoming a bookkeeper is entirely possible.
A bookkeeper's job involves daily financial tasks like data entry, receipt verification, and recording transactions. This job doesn't necessarily require past finance experience.
With dedication and proper training (such as the free Bookkeeper Course), you can kickstart your virtual bookkeeping business. This job's earning potential stands enticing at $30 to 40 per hour, depending on your experience and efficiency. Organized, detail-oriented, and numerically inclined individuals can find this role quite appealing.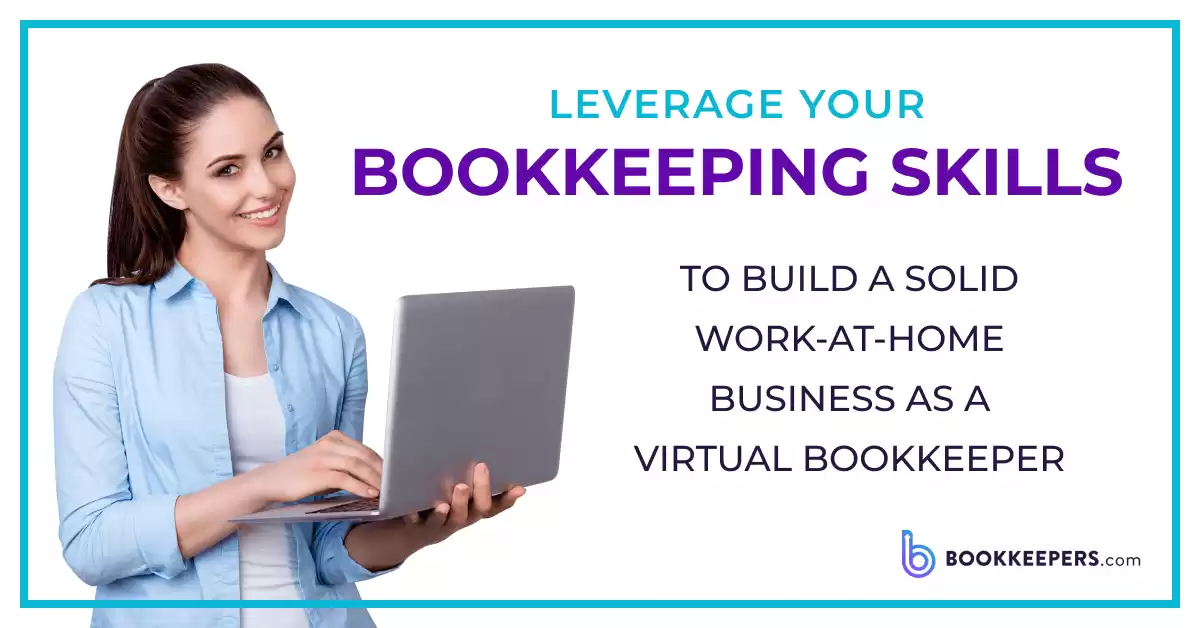 Earn Extra Income with Bookkeeping
Bookkeeping is the most stable, reliable & simple business to own. This is how to make a realistic income -either part-time or full-time.
Find out TODAY if this is THE business you've been looking for.
Show Me How
9. Dropshipping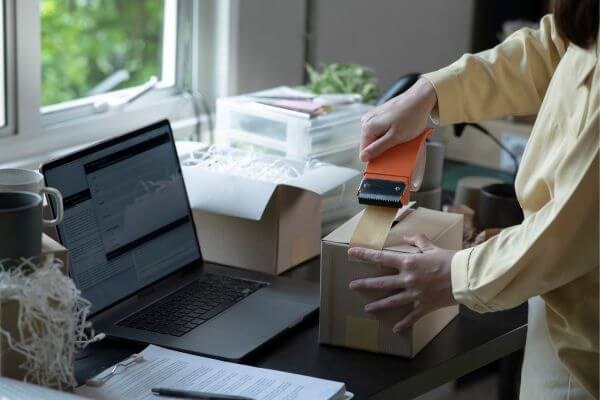 Ever considered running a retail business without managing inventory? This is where drop shipping comes into play.
You partner with a supplier, list their merchandise at markup prices, and when an order is made on your e-commerce platform, you forward it to your supplier. The supplier ships the product directly to the customer, and your profit is the difference between the retail and wholesale price.
It's a flexible online business model with low start-up costs and the potential to scale.
10. Become a Transcriptionist
Transcription—a viable source of income that only asks for keen ears and nimble fingers. As a transcriptionist, you listen to audio recordings and type out what you hear. No special equipment is required; just a computer, headphones, and a sturdy internet connection.
Various platforms like CastingWords, QuickTate, GoTranscript, Rev, and TranscribeMe offer transcription jobs. Demand for transcription services is constant, especially in the legal and medical fields, making it a sustainable home job.
Earnings can range from $30 per hour or higher if you start your transcription business. Free courses such as Transcribe Anywhere's mini-course can help you get started.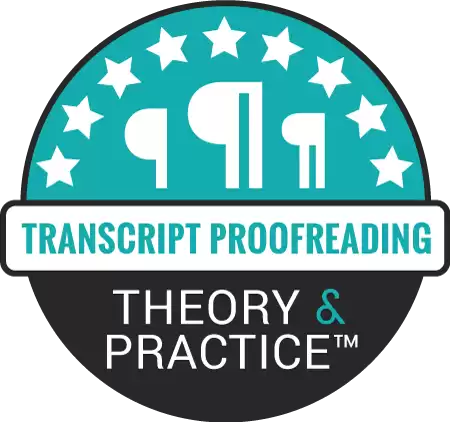 Transcript Proofreading
Get the step-by-step guide Caitlin Pyle used to build a thriving at-home business making a full-time income!
A booming legal industry means that transcript proofreaders are in higher demand than ever...
Enroll Now
11. Become a Life Coach
Ever considered transforming your life experiences into a lucrative business? Why not become a life coach?
Life coaches guide clients to achieve personal or professional goals. This work is entirely virtual and offers flexible working hours, fitting perfectly for stay-at-home moms.
Your earnings as a life coach can vary depending on your clientele. Many successful life coaches, reportedly made six figures on their way to seven figures. Depending on your market, you could charge anywhere from $50 to $297 per hour or more.
To get started, consider following a Life Coach Certificate Course online.
12. Sell an Online Course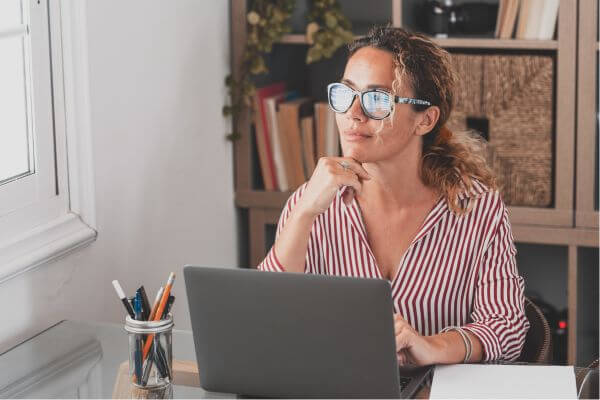 Are you equipped with certain skills or knowledge that others could find valuable? Turning that expertise into an online course can fetch you a good income. Platforms like Teachable, and Udemy make it simple to create and sell courses.
You don't have to build a 100-lecture course immediately. Start small, maybe a mini-course, and grow gradually.
According to Teachable, the average instructor earns $5,426 with each online course. It's a fantastic way to generate passive income while reaching and teaching learners globally.
13. Search Engine Evaluator
Looking for a rewarding job that involves browsing the net? Consider becoming a Search Engine Evaluator.
In this role, you assess search engine results for relevancy and quality, helping improve user experience. Companies like Appen and Lionbridge frequently offer such roles at an hourly rate of $12-$14.
This opportunity doesn't need any special skills, making it a viable option for moms with no prior experience. This a trendy area of work to be in.
14. Freelancing
Many people start by freelancing their 9-to-5 job because it can bring great flexibility and earning potential. Platforms like Upwork, Freelancer, and Fiverr host a plethora of job listings—editing, voiceover, transcription, accounting, social media management, and more.
Once you've identified your skill set and created a compelling freelance profile, you can start bidding on available projects. Remember, building a steady client base could take time, but once established, you can enjoy the flexibility of work and potentially earn a stable income.
Creative Ways to Make Money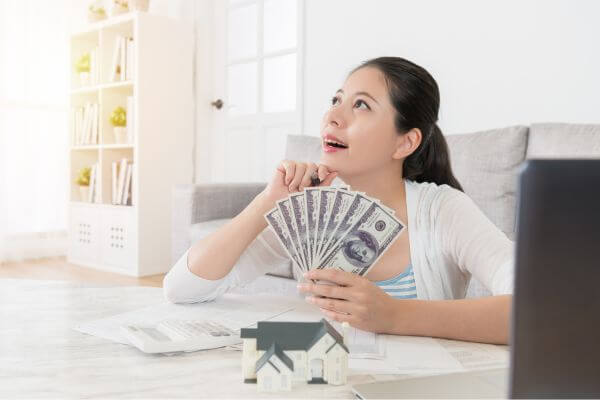 If you're a stay-at-home mom with a flair for creativity and aspire to contribute financially to your family, there are numerous options worth exploring.
From starting an Etsy shop, to running a print-on-demand business, the opportunities are endless. Not only do these avenues allow you to flex your creative muscles, but they also provide the flexibility to work around your family's schedule.
15. Sell Printables
If you have a knack for design, selling printables can be a profitable venture. Printables are digital products bought, downloaded, and printed by the buyer. These can range from home decor wall art to planners to educational worksheets. In fact, learn the best digital products to sell on Etsy.
Using simple graphic design tools, like Canva or PicMonkey, you can create and sell your printables on platforms like Etsy or your own website. The profit margin is high, as you create a product once and sell it unlimited times.
Learn how with the founders of Gold City Ventures and enjoy the success stories of their students.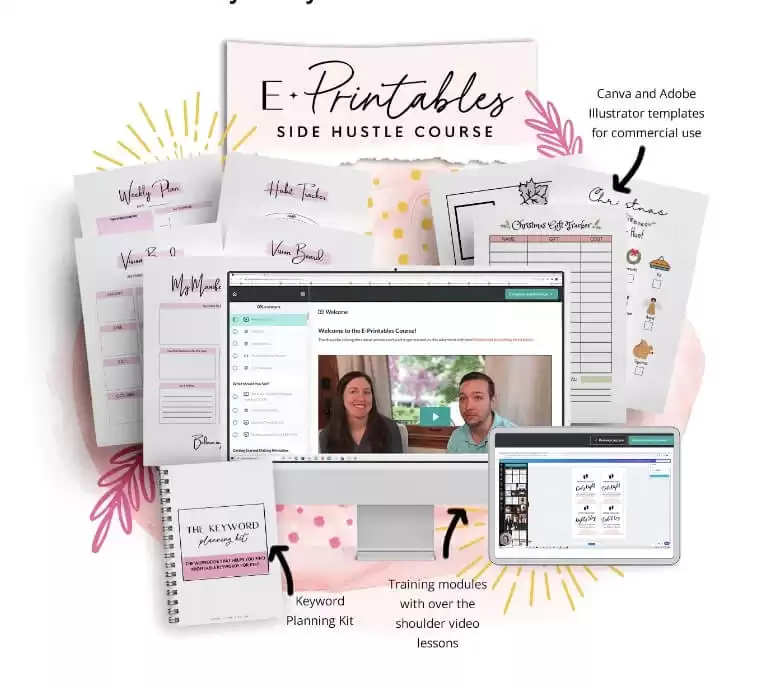 16. Selling Crafts on Etsy
Express your creativity and earn money at the same time by selling handcrafted items on Etsy. It's a marketplace renowned for handmade or vintage items—from jewelry, and gifts to home decor.
Based on research, Etsy boasts nearly 90 million active buyers, meaning there's a large audience waiting for your unique crafts. 2
You need to create an account, set up a shop, list your products with detailed descriptions and clear photos, and price them competitively. Etsy charges a small fee for each item listed and sold.
Be patient, as it might take time to build a following and focus on building those reviews. But as you display your craftiness on your Etsy shop, it can turn into a profitable home-based business.
17. Write E-Books or Create Online Course
Consider transforming your expertise into e-books or online courses because this is a profitable way to make use of your expertise and education.
The digital nature of these products allows you to earn passive income, as once they are made available for purchase, they continue to generate revenue every time someone buys them.
You can create courses or eBooks on any topic you are knowledgeable about, from teaching a specific skill to sharing industry know-how. There's potential to earn extra income every month by reaching the vast number of online learners or readers across the globe.
18. Turn Your Photos Into Cash
How about making money from your impressive smartphone photography? Foap lets you turn your photos into cash.
Companies constantly look for fresh snaps that don't look like registered stock images. Every company has its policies for sellers, but you can get started on ShutterStock, Foap, or Getty Images.
The best part? You can sell the same image over and over. With some users reporting extra income as much as $2,000 per year, it may be time to point and shoot, moms!
19. Flip Items for Cash
If you enjoy hunting for hidden treasures in flea markets, thrift stores, or yard sales, flipping items could create a rewarding income stream. Product flipping involves buying items for a lower price and selling them for a profit.
Items like antiques, furniture, electronics, or vintage clothes are all potential goldmines. Check out the full list of profitable items to flip.
For instance, Melissa and Rob, successful flea market flippers, made over $100,000 flipping items. As such, taking their course, at Flipper University can be a good starting guide.
Earning potential ranges between $2,000 to $5,000 per month. With some research on potential sellable items and pricing, you can turn your bargain-finding skills into a profitable business.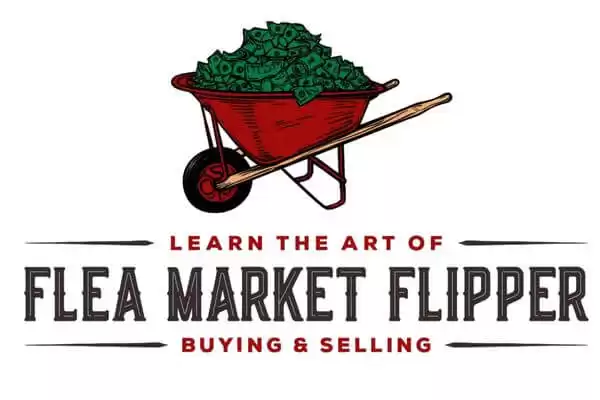 20. Graphic Designer
Unleash your creative side and earn a decent income as a graphic designer. Businesses today heavily rely on graphic design for their branding, website visuals, and promotional materials.
Possessing design skills like understanding color theory, typography, and software expertise can land you freelance projects or remote jobs. And just an eye for design.
You can offer services such as logo design, infographics, banner design, and book covers. Websites like Upwork, Freelancer, and Fiverr are great platforms to start with.
21. Merch by Amazon
Boost your creative and entrepreneurial spirits by selling your designs on t-shirts or other merchandise through Merch by Amazon. It's a print-on-demand platform where you upload your art, pick a product type and color, set your price, and write a description.
This is something that I think would be great to do with your teen as a side gig.
When someone buys an item, Amazon prints your design on the product, ships it, and sends your royalty. The best part? You don't have to worry about inventory or shipping as Amazon handles them.
Merch Informer is a tool that can assist you in choosing the most profitable designs.
Services You Can Offer Locally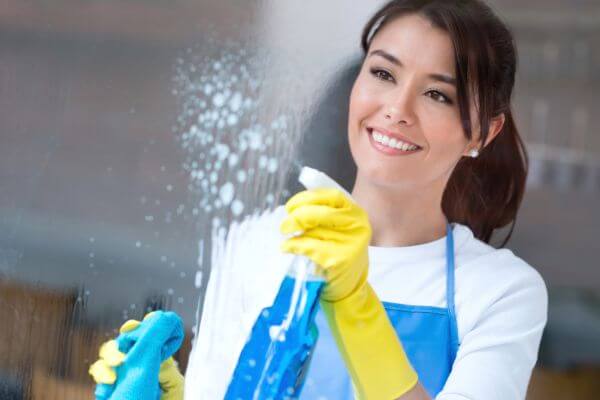 If you are a stay-at-home mom looking for such opportunities, your own neighborhood can be the perfect launching pad to demonstrate your skills and expertise.
From offering housekeeping services to babysitting kids while raising your own, there are varied avenues in your immediate surroundings that can help you strike the right balance between home and work.
Here are ways to make money in your city.
22. Real Estate Agent
How about selling homes and giving tours while staying home? Becoming a real estate agent is one of the many legit ways to earn money from home.
According to the Bureau of Labor Statistics, real estate agents earn a median hourly rate of $25.30. 3
You'll need to acquire a real estate license before practicing, which involves a few weeks of coursework and passing the state licensing exam. Once you're licensed, you can join any brokerage or start your own. Given that everyone buys or sells property at some point, this job offers a steady stream of prospects.
Most importantly, it's fulfilling to help people find their dream homes.
23. Offer Meal Prep Services
Turn your culinary skills into a profit-making venture by offering meal-prep services, just like a friend of mine did. As a meal-prep business owner, you'll prepare and deliver home-cooked meals to busy families, elders, or people on specific diets. This could range from healthy breakfasts, kids' school lunches, to a week of dinners.
The average pay rate for personal chef services is normally based on the number of meals purchased.
Getting started is simple and cost-effective—you don't need a food truck or a physical location. Remember to keep your meals nutritious, delicious, and tailored to your customers' dietary needs.
24. Laundry Services
Honestly, I am surprised at the number of people looking to hire laundry services on NextDoor! As such, home-based laundry services are a feasible way to earn a good income.
You'll be an independent contractor, paid about $20 per bag, and each bag has 2-3 loads of laundry. For instance, Laundry Care gives you a flexible schedule and regular payments for your service.
Other people were looking to pay per hour. You'll have to provide all your own detergents and other materials to get started.
25. Be a Photographer
Imagine turning your love for photography into a money-making business! By becoming a photographer, you capture and sell your impressive photos.
You could specialize in family or wedding photography. You could also sell your photos as stock photos on the internet. Remember, it's not about having a ton of experience or a degree; it's about good photos.
Offering photography lessons, either in-person or online, can also provide additional income. A quality camera, a basic photography course, and continual practice are your starting steps.
26. Errands Services
Please take advantage of your daily routines by offering to run errands for others and get paid for them.
TaskRabbit is a platform that connects you with people in your community who need help with tasks—their grocery shopping, assembling furniture, picking up clutter, or delivering packages. Completing these tasks while you're already out running your errands can be a great fit.
Learn more about how to get started with TaskRabbit here.
27. Take Care of Children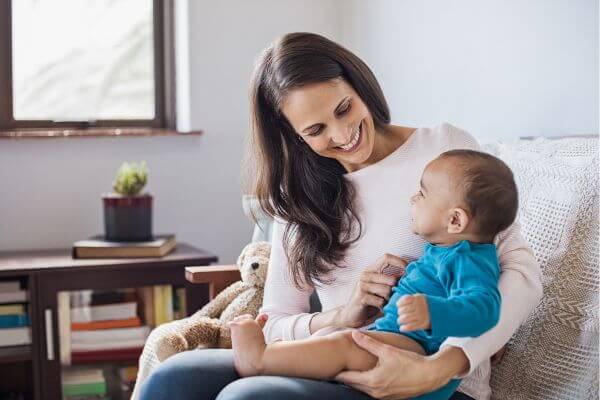 Being good at looking after your kids can be transformed into a profitable business right from your home. By becoming a childcare provider, you watch other's children after school, during summer, or at specific times to fit your schedule.
More importantly, you can provide a safe, warm, and nurturing environment while making extra income.
Start informally, by babysitting the kids of friends or relatives, and as you gain confidence, expand to your community. You can also set up a care profile on SitterCity to jumpstart families needing help.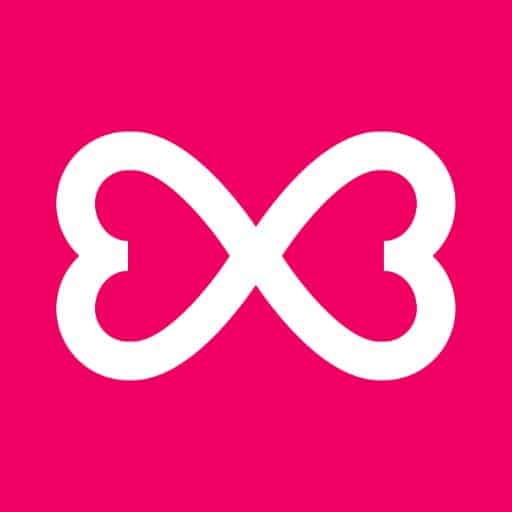 SitterCity
More than babysitting jobs—build a side hustle you love!
Connect with local families for free.
Sign Up Now
28. Pet Sitting Services
Love pets and want to earn money from it? Then, pet sitting services might be the option for you.
Platforms like Rover offer you the opportunity to become a sitter, and you can set your schedule and prices. Services you can offer include dog walking, doggy daycare, house sitting, and dog boarding.
It's not always around-the-clock work, but pet sitting can bring in extra cash, especially when pet owners are on vacation or out for a day. Every dog walker can earn $15-37 per walk and overnight pet sitters can earn from $40 per night. To get started, create a profile on Rover, list your experience with pets, and promote your pet sitting business online and through word-of-mouth.
Remember, it's important to get insured, as pet sitting can be a risky business and it is beneficial to use Rover's services.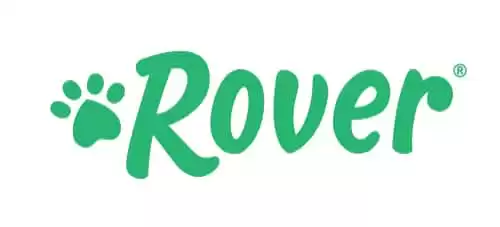 Rover
Get paid to play with pets!
Rover makes it easy and promotes you to the nation's largest network of pet owners.
Earn money doing something you love.
Become a Sitter
29. Tutoring
Whether it's mathematics, language, science, or music lessons, if you have mastery in a subject, tutoring can help you earn money. You don't need a formal background in education, but prior teaching or tutoring experience can be advantageous.
According to Payscale, private tutors make an average of $24.65 per hour. 4
In today's digital age, tutoring doesn't necessarily involve in-person sessions. Platforms like Skype and Zoom make it possible to connect with students globally, offering much-needed tutoring services.
30. Housecleaning Services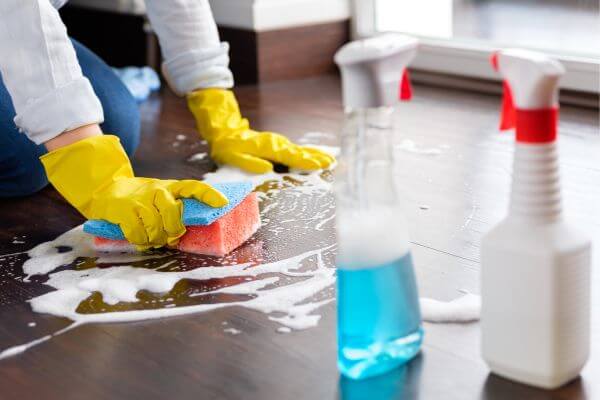 While maintaining cleanliness might be part of your routine, have you considered turning it into an income source? By offering housecleaning services, you lend a helping hand to those who can't afford professional cleaning services but still require assistance.
This job's flexibility allows you to choose which hours work best for you and doesn't cost much to get started. You can expect to earn around $150-200 per 2000 sq ft house to clean, according to Maids.com.5 Your hourly rate will depend on how quickly you work.
It might be helpful to figure out how to start a cleaning business.
31. Become a Baby Sleep Consultant
Do you find it easy to get babies to sleep? Baby Sleep Consultancy could be your golden ticket to work-from-home business.
As a certified coach, you'll guide other sleepless moms on getting their babies to sleep. You can share success through video calls, emails, or text, and make money while being there for your baby.
You can find many ways to become a certified sleep consultant. Go through this interview with a successful sleep consultant to see how to kickstart this journey.
32. Headhunter
There's a high demand for talented employees in industries worldwide, and as a headhunter, you can capitalize on this need. You'll earn money by finding and recruiting potential employees for companies in need.
You can offer your specialty in sourcing candidates for a particular industry, based on your understanding of the industry's needs. This position can be remote or in-person, and can offer high flexibility.
If you're good with people and you understand industry-specific needs, this could be your ideal stay-at-home job.
33. Rent Out a Room or your Home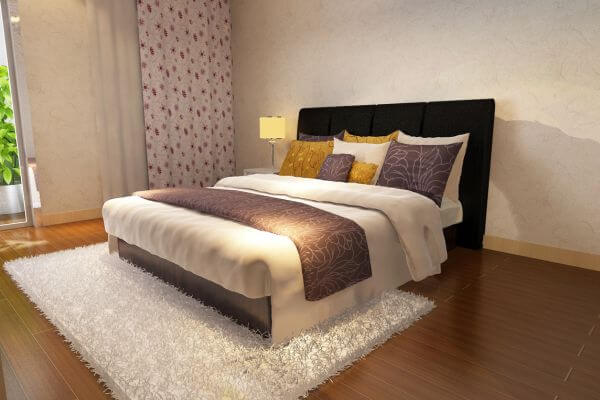 Have an extra room in your house, or planning to be out of town? Consider making money by renting it out on Airbnb or VRBO.
Listing your house or room on these platforms can mean easy income as you offer travelers a place to stay. It's a great way to make passive income, especially if you reside in a popular tourist destination or a city with the high-demand for short-term lodging.
Remember to keep your property clean and tidy to maintain high occupancy and repeat guests. This can be an effective way to earn around $200 per week or more. To ensure safe and smooth operation, follow the guidelines to make sure you have the proper insurance protection.
34. Rent out Baby Gear
Your baby's outgrown gear can be another stream of income. Websites such as BabyQuip allow you to list and lease out anything from car seats to strollers. By renting your equipment, you can help other parents while making some extra cash.
Considering most baby gear can be pretty expensive and can only be used for a few months, this is an excellent service for transient or budget-conscious parents. Be sure to provide clear pictures and a detailed description of each item, including any terms and conditions.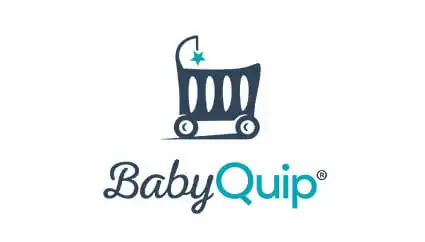 Baby Equipment Rentals with BabyQuip
Have you heard about BabyQuip? They are the #1 baby equipment rental service offering clean, safe, and insured baby gear.
Whether you are traveling or just don't want to purchase, this is a great idea to check out.
Learn More
35. Catering Gigs
Do you love baking or cooking? There is always a demand for delicious, homemade meals and treats, especially for events and special occasions.
Starting a small catering business, where you offer customized cakes, cupcakes, cookies, or even whole meal preparations could be a way of converting your cooking skills into cash. Depending on your skills and the event's size, catering can earn money while cooking passionately.
Remember to adhere to local food regulations when you start off—here's a helpful guide to starting a home-based catering business.
36. Part-Time Jobs
Don't discredit a part-time job. You can create a steady income stream without the pressure of a full-time commitment. From teacher assistants, and retail jobs to customer support, bookkeeping, and even remote teaching, numerous part-time opportunities can be carried out.
Part-time roles offer considerably more flexibility, enabling you to prioritize your domestic responsibilities.
The average pay for part-time jobs depends on the job nature, but you can expect to earn more than minimum wage. Some part-time jobs require certain qualifications, but many are open to everyone. Just remember to choose something that aligns with your skills and interests.
Engage in Platform-Based Jobs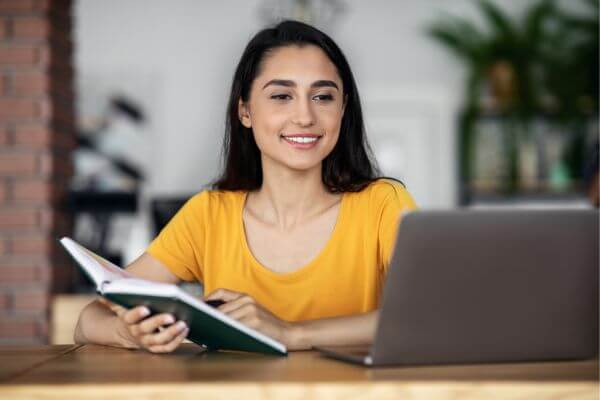 Stay-at-home moms can make the most of the digital age to financially contribute to their households. Online platforms unlock a world of job opportunities that offer flexibility and can be tailored around familial responsibilities.
These stay-at-home jobs are based on an app, which can be an array of roles that can fit any skill set, experience, or passion.
37. Shop or Deliver Groceries with Instacart
Stay-at-home moms who are keen runners of regular errands can benefit from platforms like Instacart.
As an Instacart shopper or driver, you can generate income by shopping for or delivering groceries. You can shop, pick, and deliver items from the inventory to the customers who place orders through the app.
It's worth noting that you know what you can make before you accept any job, and the total largely depends on the number of orders and distance covered. This is important to decide whether your time is worth the job or not.
It's a flexible job without any fixed schedules. However, remember that running this gig needs a reliable vehicle and a smartphone.
38. Try Remote Work or Freelancing on Upwork
Upwork—one of the most popular platforms for remote work or freelancing—can be an excellent way for stay-at-home moms to earn money. With roles ranging from writing, editing, translating, and data entry to web design, virtually any skill can find a match on this platform.
To kickstart your freelancing journey, set up a profile on Upwork or Fiverr (similar to your resume), pass the screening process, start bidding on available jobs, and start building your portfolio.
These jobs' payment varies widely, ranging from tens to hundreds or even thousands of dollars depending on the project's scope and duration. Communication, a well-developed skill set, and a strong work ethic are key to success in the remote working arena.
39. Online Tutoring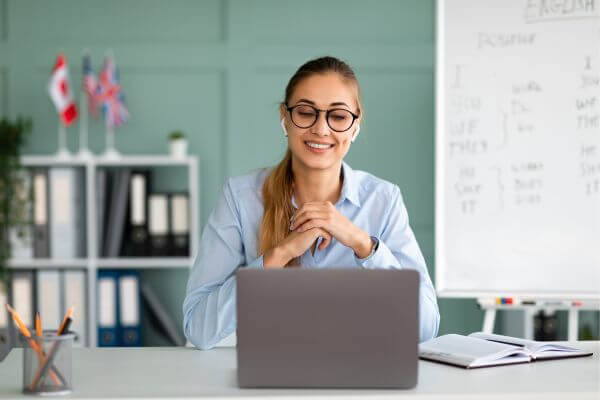 Online tutoring is an ever-expanding domain that allows you to teach others in subjects you've mastered. It's not limited to academics; you could teach music, art, coding—you name it.
Platforms like VIPKid, Preply, and Cambly give you the space to teach English to children around the world, making you around $14 to $25 per hour. All you need is a stable internet connection, a computer, and a willingness to teach.
For most platforms, a degree and tutoring experience are preferable, but not necessary.
40. House Sitting
Why not earn money by caring for someone else's house while they're away? This is something I cannot wait to start doing regularly!
Not only do you play a key role in preventing potential burglaries, but it's also an opportunity to earn some cash—owners typically pay anywhere from $30 to $70 per day for house sitting. Websites like TrustedHousesitters.com can connect you with homeowners in need of a house sitter.
Keep in mind, that this service isn't just hanging around in someone else's house—you'll likely have certain responsibilities like watering the plants, feeding pets, maintaining cleanliness, and collecting mail.
The real plus point? Some house sitting jobs even offer you a free stay in their house, which could mean a mini-vacation for you or no rent.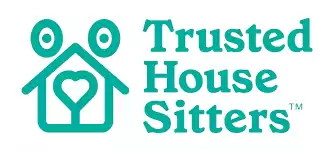 41. Amazon Mechanical Turk
Explore Amazon Mechanical Turk (MTurk)—a crowdsourcing marketplace—to earn some extra money.
At MTurk, you're an assessor—taking on quick jobs or "Human Intelligence Tasks" (HITs) for businesses, like data validation, content moderation, and survey participation. The flexibility and range of tasks available make it a feasible platform for moms whose schedules fluctuate.
While the payout isn't large (tasks usually pay a few cents), over time and with volume, it adds up. Be warned that this isn't a get-rich-quick scheme, but a way to earn a bit more from your downtime. Learn more about MTurk with this guide.
42. Offer Your Car for Advertising
Yes, your car can earn money by covering in advertising. earns for you by offering it for advertising. Companies like Wrapify, Sticker Ride, and Nickelytics will pay you to wrap your car with ads.
Depending on your location and the coverage of your car wrap, you can make between $100 and $400 per month. All you need to do is drive as you normally do.
It's a smart way to make some passive income—after all, your car spends a lot of time on the road or parked in public places, especially if you drive for Lyft or Uber.
43. Crowdsurfing
Crowdsurfing platforms can be a space to earn some extra money, even if it's not as thrilling as its concert counterpart. Sites like CrowdSurf provide numerous small tasks called HITs (Human Intelligence Tasks) ranging from transcription and translation services to data entry or photo tagging.
Payments can vary depending on the task's complexity, but the perk lies in its flexibility—you can pick up tasks at any time that best fits your schedule.
You won't make thousands of dollars, but it can put a little extra spending money in your pocket.
Maximizing Perks with Shopping Experiences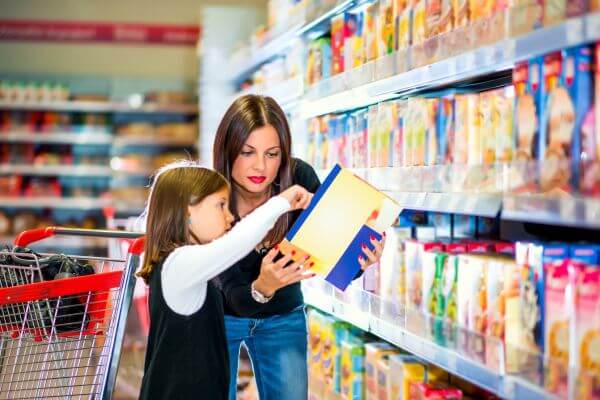 Discover a wealth of resourceful job options designed specifically for stay-at-home moms that revolve around shopping-based tasks. These not only provide opportunities to earn extra income but also offer savvy approaches to curb personal spending.
Let's delve into various exciting ventures that include taking advantage of bargain-hunting skills, engaging in commerce, and more.
44. Product Testing
Product testing is a fantastic way for stay-at-home moms to leverage their everyday experiences, purchasing habits, and opinions to create an income stream. Companies are always looking for real people to sample and review their products.
As a product tester, you'd be responsible for trying out these items, then providing honest feedback to assist businesses in improving their products and marketing strategies.
I did this when my babies were little and didn't need to purchase a pack-n-play.
To get started, register with user testing sites like TryMyUI and UserTesting, two of the most popular platforms.
45. Get Cashbacks using Rakuten
One amazing way to make money as a stay-at-home mom effortlessly is by maximizing your online shopping experiences. A great tool for this is Rakuten – a legitimate platform that enables you to earn significant cash back on your purchases. Here's how you use it.
Rakuten is a cashback site that gives you a percentage of your purchase back as cash.
Say goodbye to tedious coupon hunting! When you sign up and spend at least $25, you automatically get a $10 bonus.
Once your shopping spree begins, Rakuten receives a commission from stores you've shopped at and graciously shares it with you.
Expert Tip: Use Rakuten during seasonal sales or Black Fridays for insane cashback percentages!
46. Earn rewards from Shopkick
Transform your usual shopping trips into rewarding experiences with Shopkick, an app that lets you earn 'kicks' or reward points. What's even better, these tasks are so simple; they integrate seamlessly with your shopping routine.
To earn kicks, all you need to do is walk into certain stores or scan products using your phone. There's no need to buy the product! If you prefer shopping with your credit card, you'll earn kicks for that too.
Finally, scanning your receipt is an extra-quick way to rake in the rewards. Victory comes in the form of gift-cards which are a splendid treat for your pocket.
47. Personal Shopper
Personal shoppers typically serve clients who need help developing a wardrobe, buying gifts, or simply meeting other shopping needs they may have. It's not limited to fashion, as personal shoppers can purchase everything from groceries to furniture on behalf of their clients.
You could be earning anywhere from $15-$20 per hour, or even up to $250 per hour depending on your location and clientele.
This easy side hustle could well fit into your busy schedule as a stay-at-home mom, allowing you to tap into your retail expertise and unique fashion sense.
48. Resell Clothes and Accessories
With minimal effort and a keen eye for style, you can generate income while decluttering your wardrobe.
Reselling clothes and accessories isn't just about earning, it's an opportunity to share your fashion sense with the world. Dust off underused designer and vintage clothes and get them ready for their new owners. Begin by cleaning your items, ensuring wrinkle and spot-free apparel.
Platforms like Poshmark or The Real Real are excellent places to start or you can look at consignment. Selling never worn garments isn't just beneficial for your pocket, but also for your closet.
49. Market Testing and Research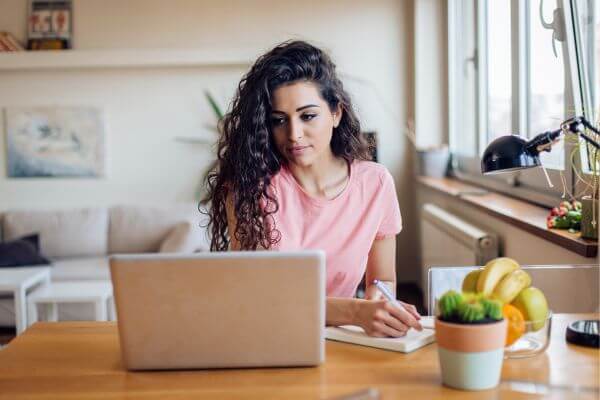 Looking to monetize the time you spend at home with your kids? One of the easiest ways is to participate in market testing and research. As a stay-at-home mom, your demographic is one that companies are keen to understand better.
By taking part in market research studies, you can earn cash while giving valuable feedback on products and services.
I prefer in-person focus groups as the pay seems to be higher. This is an easy way to make $100-200 for an hour or two of your time.
50. Use Survey Apps
Making the most out of your online time can be a game-changer. Transform your idle scrolling into a profitable hobby with survey apps that pay for your opinion.
They don't pay much, but it is a better way to spend your scrolling time.
Survey apps are an innovative pathway for marketers seeking to understand consumer behaviors, and they are willing to pay for it! No, it's not a scam; these platforms connect advertisers with everyday people like you who can test and review products, services, and more.
Among the best are Survey Junky, Swagbucks, and My Points.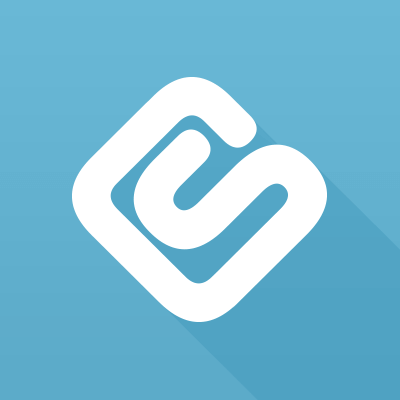 Swagbucks
Swagbucks is a fun rewards program that gives you free gift cards and cash for the everyday things you already do online.
Earn points when you shop at your favorite retailers, watch entertaining videos, search the web, answer surveys, and more!
Start for FREE
Get $10 Sign Up Bonus
FAQs
How do I become a financially independent stay-at-home mom?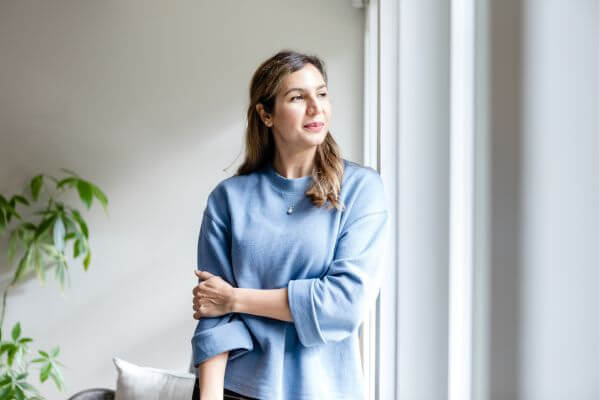 Around here at Money Bliss, we stress the importance of being financially independent. Not only for you but to teach your children as well.
About, we covered the top methods to make money because they leverage your inherent skills, require low/no investment, and keep you in control of your schedule.
Remember, in this side hustle for moms adventure, boundaries are vital for sanity—balancing work and family time. So, stay organized, stay alert to trends in your niche, and connect with other homepreneurs for motivation.
Making Money as a Stay at Home Mom Is Possible
In essence, being a stay-at-home mom can be both rewarding and challenging, especially when attempting to find the perfect blend of motherhood and income generation.
However, with the right side hustle that aligns with your skills and interests, you can successfully wear both hats.
As someone who has been down this road, I can tell you that it's empowering to generate income right from your living room, it gives you a sense of accomplishment and purpose beyond caregiving.
Another aspect is the flexibility it provides – you can manage your time between work and family without compromising on either. (I'm headed to a Halloween parade at school after I write this).
Don't be scared to exploit the job skills you possessed before motherhood.
This might help your family make ends meet, which means less stress for you. If you need money now, you should learn to make money fast as a woman.
Source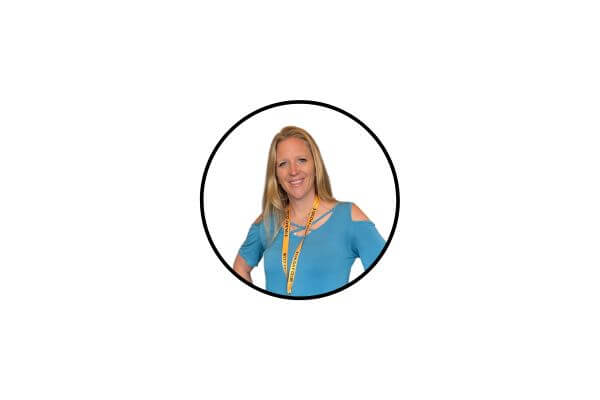 Did the post resonate with you?
More importantly, did I answer the questions you have about this topic? Let me know in the comments if I can help in some other way!
Your comments are not just welcomed; they're an integral part of our community. Let's continue the conversation and explore how these ideas align with your journey towards Money Bliss.