The [Complete] First Apartment Checklist: Everything You Need to Buy
Inside: Are you moving into your first apartment? Planning a move can be daunting, but with this checklist, everything will be ready for your bed and bathroom you arrive. From a mattress, pots and towels to cleaning supplies and furniture, this list has it all. This is a huge deal!
Moving into your first apartment is an exciting time!
You're finally out on your own, and you get to decorate and furnish your space however you want.
But before you can start shopping for all the cute home décor, there's one very important task that needs to be taken care of first: creating a First Apartment Checklist.
This comprehensive checklist will ensure that you don't forget any essential items when furnishing your new place. From kitchen supplies to bathroom necessities, we've got you covered.
So what are you waiting for? Let's get started!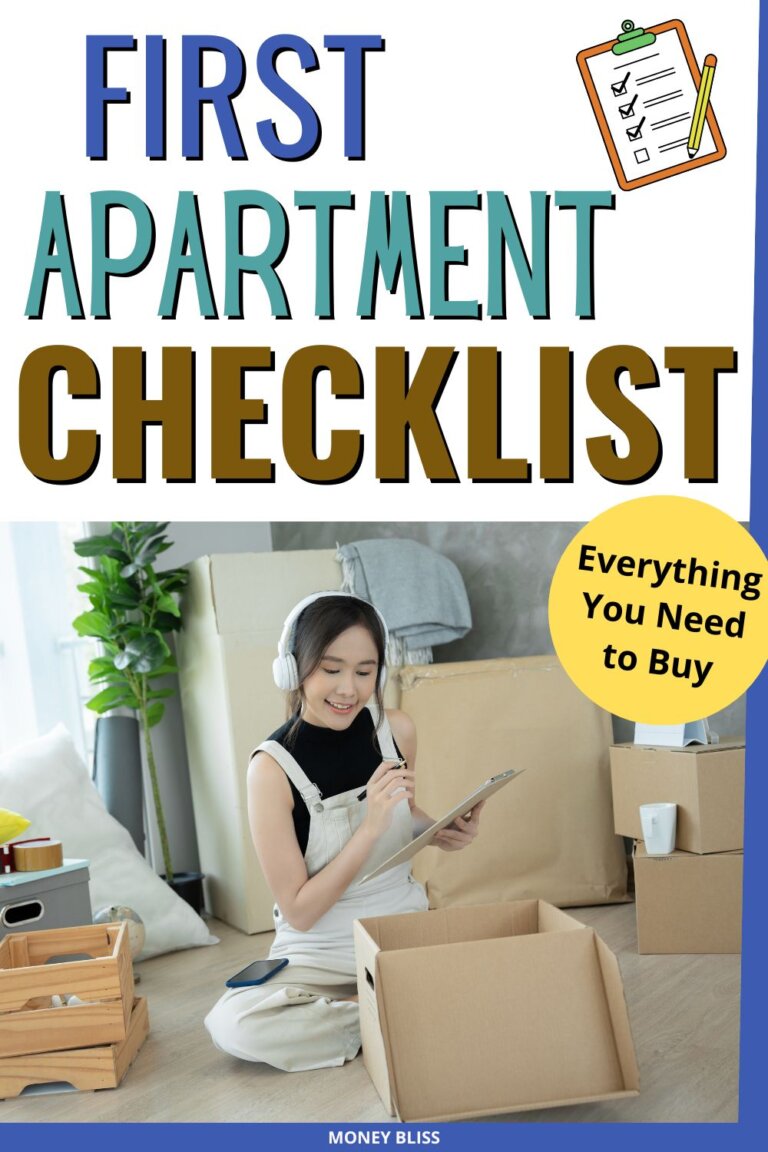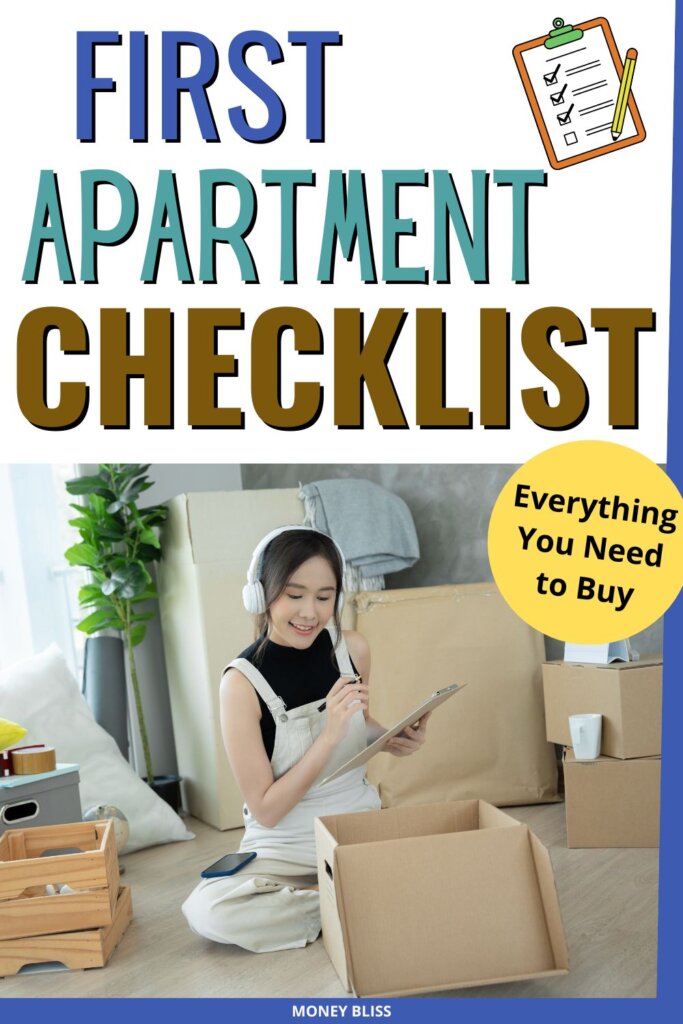 My First Apartment Mistakes
Moving into your first apartment indeed marks an exciting milestone in life.
However, it is also a moment of awakening when realizing that filling the apartment with all the necessities is not child's play. My lesson learned the hard way.
It requires great planning and acute mindfulness of one's budget. While the thrill of setting up your own place can easily lead to overspending, it's important to keep the budget in check and be judicious about your purchases.
Here are some aspects to consider:
It's easy to forget that there's a huge list of big and small things you'll still need to buy to fully equip your space. However, the keyword here is "need" and not "want". I should have been better at differentiating between what is absolutely necessary for your immediate living situations and what can be procured later.
Define what you can spend right away by considering the moving costs and other related expenses. After setting the budget, the next most important step is to stick with it. You will be tempted to stretch your limit, but remember that financial restraint is key.
Moreover, remember that you don't need to get everything right away, certain things can wait. Spend wisely, and stick to immediate needs. You might be surprised to find out that some items you thought were essential, in fact, can be comfortably lived without.
Your home is meant to give comfort, not financial stress.
The above statement is a lesson that stick with you for a long while. Keeping track of your expenses and making wise decisions can help establish your first apartment without breaking the bank.
Learn is $5000 enough to move out?
This post may contain affiliate links, which helps us to continue providing relevant content and we receive a small commission at no cost to you. As an Amazon Associate, I earn from qualifying purchases. Please read the full disclosure here.
Big Items for Your First Apartment Checklist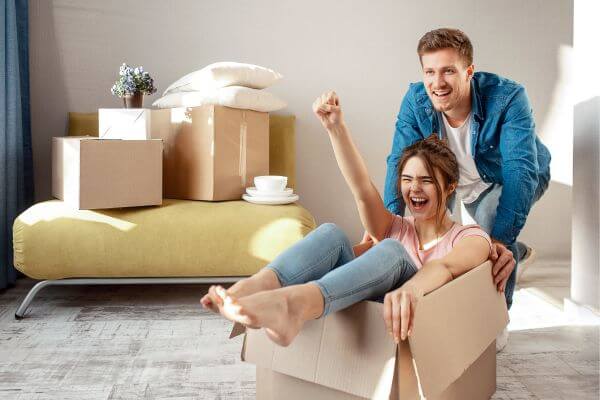 You're finally out of your parents' house and ready to start your own life. Congrats!
This is an important step when you want to move out at 18.
Moving into a new place is both exciting and daunting. To help you make sure you have everything you need for your new digs, we've put together a first apartment checklist of all the big items you'll need to buy.
This is where to focus your money or look to find free items.
1. Mattress
Living in your first apartment?
Do not underestimate the importance of a good mattress.
It's the foundation for quality sleep, which is crucial for your health and daily performance. Investing in one is non-negotiable even if budget is a constraint.
Personally, this. is the one item I would say to buy new! Thankfully you can find affordable mattresses now.
2. Bed Frame & Headboard
You may be tempted to skip the bed frame in your first apartment, but it's a key piece that offers myriad benefits.
In full honesty, I didn't get a headboard for my mattress until well after I was married. But, it was one small thing that made me happy.
Popular bed frame options vary in price from $60 for a simple metal frame to over $200 for wooden or upholstered models. Make sure to evaluate your needs and budget before buying.
3. Couch
Your first apartment is exciting, and the right couch can really set the tone. It's not only a seating arrangement but also a place for relaxing, entertaining, and unleashing your personality.
When setting up your first apartment, you might be conflicted about whether to buy a new couch or look for a used one. Here are some factors to consider:
For those living by themselves:
A new couch can be a significant investment, but it is worth the cost if you value personal comfort, hygiene, and aesthetics.
Utilize discount stores to find quality furniture that is within your budget. A new couch often comes with warranties or protection plans that can give you peace of mind for any potential repairs or damages.
Investigate measurements and delivery options thoroughly to ensure your new couch comfortably fits your apartment layout.
If you are planning to live with a roommate:
You can consider getting a used couch. This is a great way to cut costs during a time when budgeting and saving money are important.
To make sure the couch you're acquiring is clean and pest-free, buy or get it for free from trusted sources. Friends or family are often the best people to approach when looking for used furniture.
Look into garage sales or online platforms like Craigslist for options. However, always inspect the couch thoroughly before purchasing it from these sources.
Whether you choose new or used, ensure that the couch fulfills your needs.
4. End Tables and Lamps
End tables and lamps are essentials you need in your first apartment. They offer functionality along with a touch of class to your space.
There are many reasons why they should be on every first apartment checklist.
Versatility: Side tables can be used in various ways, from serving as a coffee holder, providing a place for books and magazines, or showcasing photo frames and indoor plants. It can also function as an extension of your workspace when you need to create an impromptu office setup.
Convenience: Having a side table next to your bed or sofa allows you to have important items within easy reach. This may include your phone charger, eyeglasses, or remote controls.
Decorative Value: Side tables contribute to the aesthetic appeal of your living space. They come in different styles, shapes, and designs that can complement various types of interior décor themes.
More than likely with lamps, you will notice where you need them the most after you move. So, it is okay to wait and buy them.
5. Dining Room Table
Your first apartment isn't complete without a dining room table. It's the multi-tasking hero of your living space, essential for meals, socializing, and possibly working or studying.
Finding the right dining room table for your apartment can be a fun and rewarding experience. However, it may be daunting for some, given the myriad of options available in the market.
Here's a step-by-step guide to help you find your ideal fit:
Determine the Size Needed: The first step in finding the right dining room table is to measure the space it will occupy. Knowing the size helps narrow down the options and ensures a comfortable fit. Consider the number of people you plan on hosting on a regular basis – that should dictate the size of the table you need.
Consider the Shape: Dining tables come in various shapes, including square, rectangle, round, and oval. Identifying the shape that suits your space and lifestyle is crucial. Rectangular tables are the most common, but circular ones are great for maintaining an intimate dining experience, while an oval one can be a middle ground between a square and a round table.
Decide on Style: Whether you lean more towards a modern, contemporary, or rustic look, there are countless styles of dining tables to choose from. Ensure that the style of the table resonates with the rest of your home decor for a harmonious look.
Remember, choosing the right dining table is a balance of both form and function. Considering these aspects will surely help you find the dining room table that fits your lifestyle and space.
A good friend of mine had great luck finding a dining room table at a Restore resale shop. Something to definitely check out!
6. Kitchenware
Moving into your first apartment often comes with the challenge of equipping your kitchen efficiently.
To help guide you in making thoughtful purchases without breaking the bank, here are some important kitchen items you should consider investing in.
Basic Cooking Equipment: A Starter kitchen at the bare minimum requires at least two pots and a frying pan. These should be supplemented with necessary cooking utensils like a ladle, spatula, whisk, etc. You also need a high-quality knife set, at least one cutting board, and measuring cups and spoons to help you prepare and portion your meals accurately.
Food Storage & Serving Items: Get microwave-safe food storage containers to store leftovers efficiently. Additionally, invest in a good set of plates, bowls, glasses, and coffee mugs.
Countertop Appliances: While these can be a bit costly, consider getting a microwave, an InstantPot, and a coffee maker. These can vastly simplify and speed up your daily meal prep.
These are the basic items for a minimalistic kitchen.
7. Patio Furniture
Patio furniture can be an excellent cost-effective addition to your first apartment. Often overlooked, patio furniture can provide advantages for a first-time tenant:
Getting patio furniture as hand-me-downs or buying used ones can save you lots of expenses.
Plus patio furniture can be easily refurbished or painted to match your apartment's interior design. You can showcase your creativity and add a personal touch without spending much.
8. Grill
One must-have in your first apartment is undoubtedly a grill. Nothing beats the flavor of a good grill and it's perfect for friendly gatherings or quiet evenings.
Having a grill can add a sense of fun and adventure to your living situation. It allows for new culinary experiences and outdoor entertaining, especially during warmer months when you can have a delightful barbecue party in your yard or balcony.
Grilling can also act as a social catalyst. Whether it's a relaxed summer evening cookout with neighbors or a gathering of friends for a sporting event, grilling can bring people together in a fun and casual way.
Thanks to websites like Craigslist, eBay, and Facebook Marketplace, second-hand grills in good condition are often available locally and at a much lower cost than brand-new grills.
9. Storage Items
Stepping into your first apartment, huh? The organization will be your closest ally.
Crisp and neat storage items can help you stay clutter-free and make your space feel like home.
This is something I would wait to buy until you are in your space and know what you need. There are so many storage ideas and organization items.
10. Decor
Making your first apartment feel like home is both exciting and challenging. Decor plays a crucial role, transforming an empty space into a cozy, personal refuge.
You want the decor to reflect your style, but the cost may be more than you can afford.
Enter thrift shopping for some of your favorite items.
You can always splurge on that one item you want!
How do I prepare for my first apartment?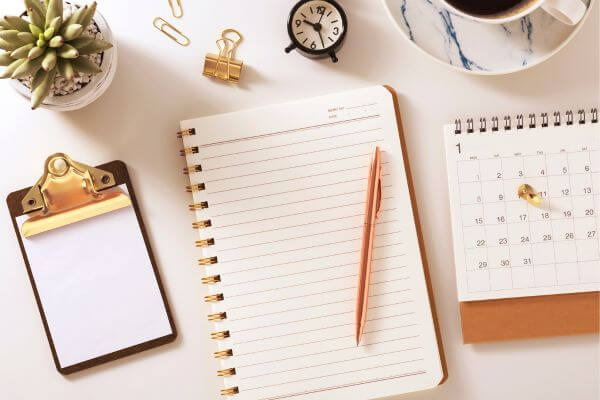 Getting your first apartment can be incredibly thrilling, but let us guide you through a smooth transition.
Before making any purchases, it's critical to create a budget that takes into account moving costs and other associated expenses.
Additionally, make a checklist of essential items to ensure a smooth move, but remember to prioritize immediate needs as some items may not be necessary initially.
Being prepared and methodical about your approach can help significantly in making your first apartment feel like home. It's all about spending wisely and sticking to your plan.
First Apartment Checklist for Bedroom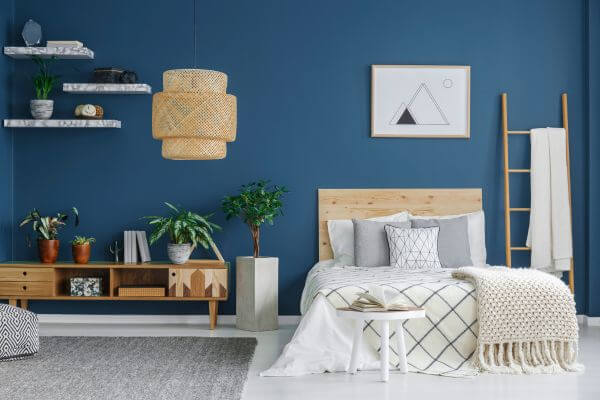 Ready to move into your first apartment and need help setting up your bedroom?
This checklist will ensure you won't miss any essentials.
Remember every space is unique, tailor this list to your needs and budget.
First Apartment Checklist for Kitchen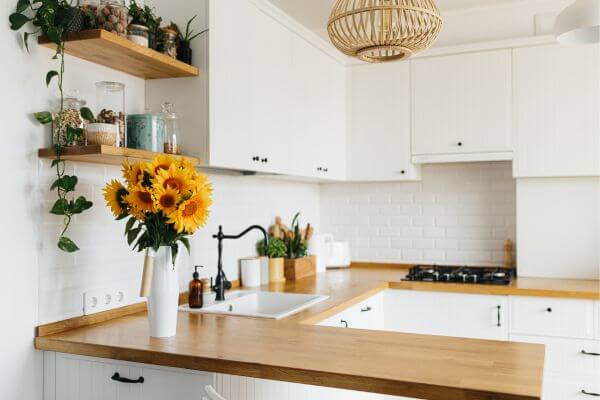 As you embark on your solo living adventure, setting up your kitchen shouldn't be a brain tease.
Here's a lifesaver list of must-haves:
Remember, your kitchen is not just for cooking, but for hosting toasts and storing eats. Cheers to your new apartment kitchen!
First Apartment Checklist for Living Room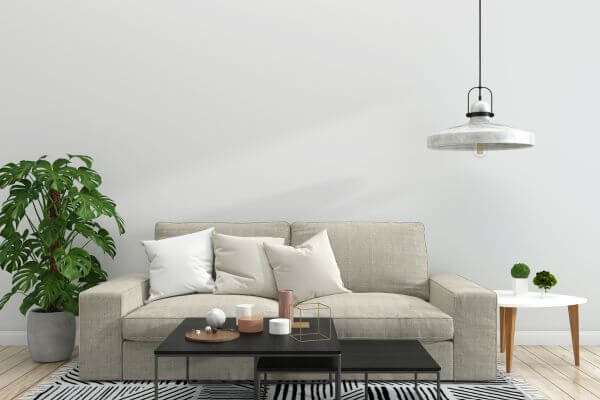 When setting up your first apartment living room, remember to shop for these essential items:
Be smart in your selections, ensuring each item marries functionality with aesthetics. Holistic harmony is key in a living space.
Technology for Your First Apartment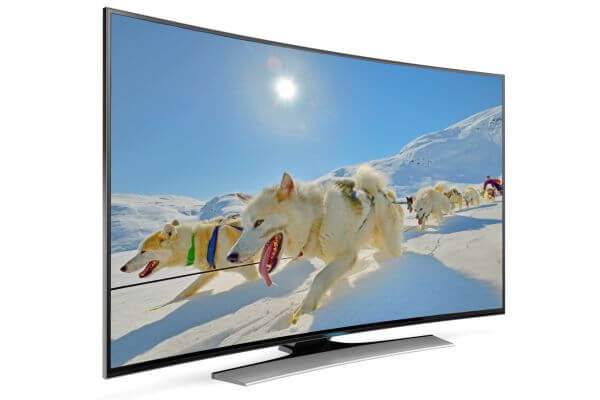 In today's digital era, modern apartments are nearly incomplete without a range of essential tech items.
These add convenience, entertainment, and a sense of security to your cozy abode.
Thankfully prices have dropped significantly on TVs since I bought my first one!
First Apartment Checklist for Bathroom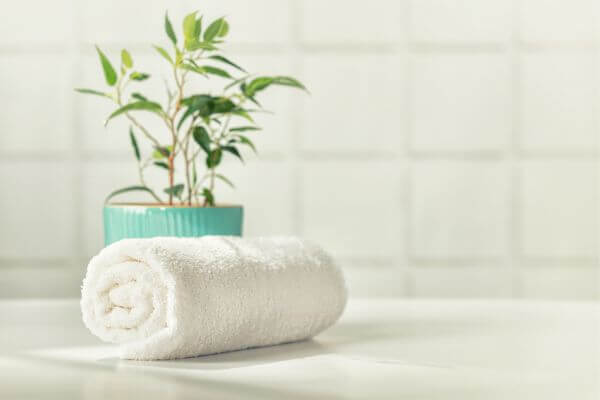 One key area to consider is your bathroom – it's essential to have all the basis to make your daily routines smooth and simple. Here's what you'll need:
Cleaning Your First Apartment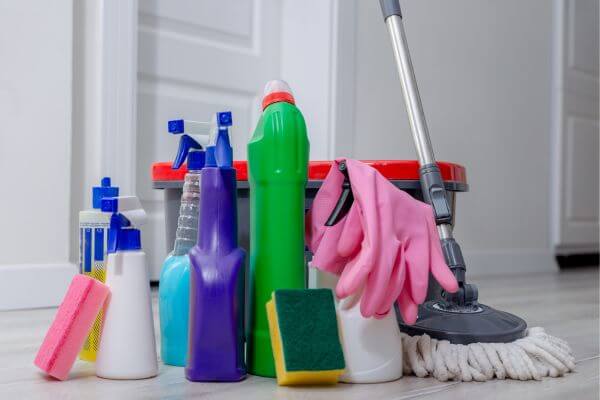 Ready to take that first crucial clean sweep in your very first apartment? Here's how you'll nail it!
Start with unpacking your cleaning essentials, preferably even before you start arranging your furniture. This will make it easier to spot dust, stains, and dirty spots that are usually hidden.
Now, let's dig into your basic apartment clean-up kit:
Honestly, these frugal green items are perfect to keep things clean and on budget.
Things you need for an apartment that you wouldn't think of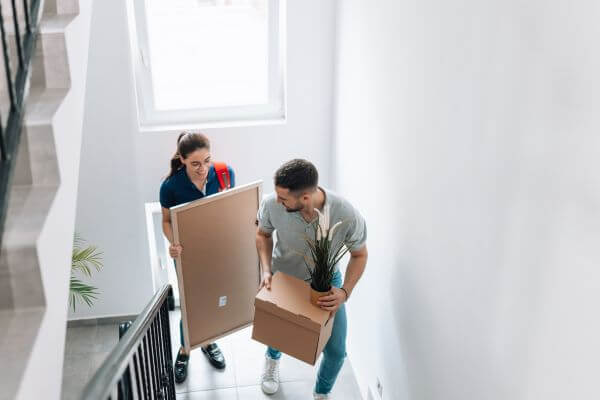 Moving into your first apartment is an exciting milestone, but it's also full of small details that are easy to overlook.
Some essential items might not make it on your moving checklist, leaving you scrambling on your first day in your new place.
Renter's insurance is instrumental for various reasons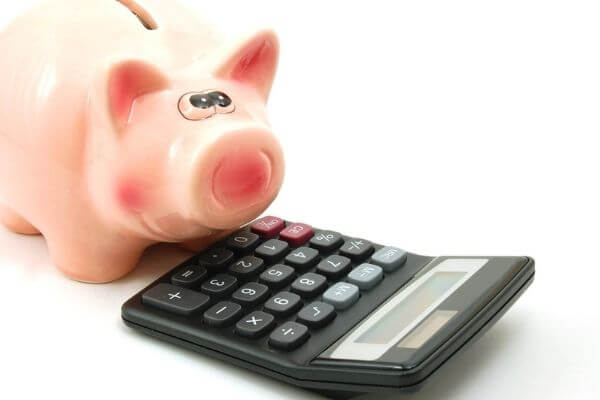 It provides financial protection in case of unforeseen circumstances like theft, damage due to disasters like fires, or liability if someone gets hurt in your apartment.
Additionally, considering the value of electronics, furniture, clothing, and other personal belongings, investing in renter's insurance helps safeguard one's possessions, making it invaluable, especially for first-time renters.
How do I budget for my first apartment?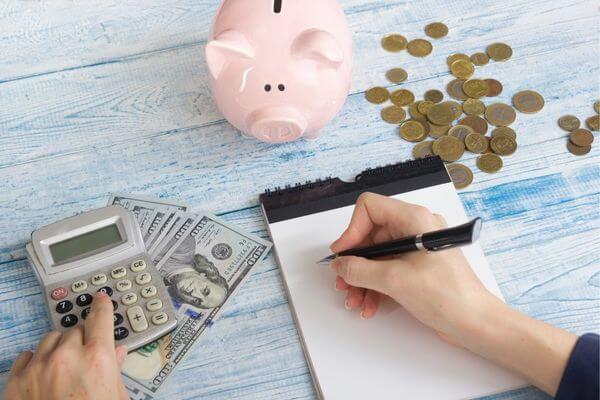 Managing your expenses while moving into your first apartment is crucial since it's usually an expensive endeavor with many large and small essentials needed to fully complete your home.
Find specific financial advice for young adults.
Having a budget not only helps you to control your finances effectively but also assists in prioritizing immediate needs, avoiding unnecessary items, and managing moving costs and related expenses.
Step 1: Make a Budget
Budgeting is, unquestionably, a crucial strategy to manage your personal finances efficiently, particularly while setting up a new apartment.
Begin by detailing your annual net income.
Subsequently, list down all your essential expenditures, such as food, household supplies, phone bills, car payments, credit card bills, clothing, transportation costs, internet charges, healthcare expenses, school loans, and entertainment.
Don't forget to add a section for "miscellaneous" to cover any unanticipated expenses.
Make sure your expenses are less than your income.
While rent will be your biggest expense, you want to make sure you can truly afford the amount without going broke.
If you observe that your expenses are relatively high, it's time to analyze your spending patterns and cut down on unnecessary spending.
Step 2: Save Money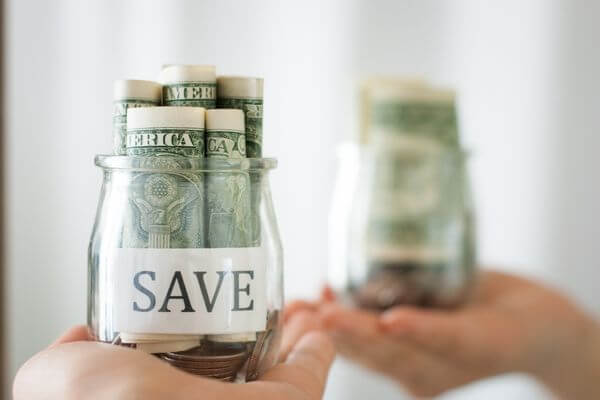 Saving money and living frugally requires strategic thinking and discipline.
Honestly, the simplest thing you can do is to set aside 20% of your income each paycheck. That will ensure you are on your way to becoming financially independent.
Simply remember, frugal living doesn't equate to deprivation, it's about making informed choices to optimize your resources.
The 100 envelope challenge is extremely popular!
Step 3: Start a Side Hustle
Side hustles can be a flexible and rewarding way to supplement your income, and they've become much more popular in recent years.
Manage your time wisely and ensure the side hustle is something you enjoy or are passionate about. It should be a source of additional income without causing stress or burnout.
Here are ways to make money online for beginners.
First Apartment Tips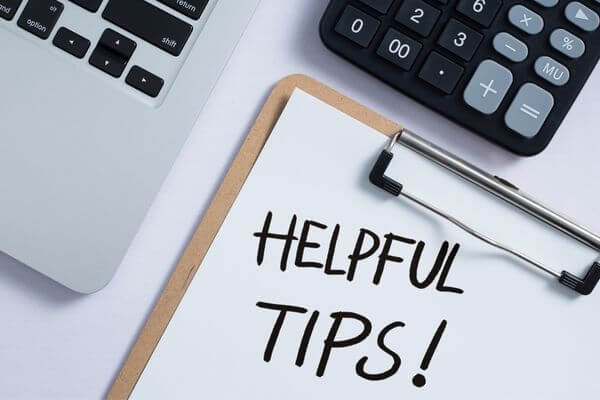 Embarking on the journey of renting your first apartment can be both exciting and daunting, hence having some essential tips can be quite handy.
1. Make a list of apartment essentials
A list of apartment essentials plays a crucial role, particularly for first-time movers.
The benefits and significance cannot be overstated. Here's why:
Prevents Overspending: Moving into a new apartment is already expensive. There are lease deposits, rent due, utility set-ups, and other hidden expenditures that can easily catch first-time movers off guard. Having a list of apartment essentials can keep your spending in check, ensuring that you only purchase what's necessary and avoid unnecessary or impulsive purchases.
Minimizes Stress: The task of moving can be overwhelming, and missing essential items only adds to the stress. A well-thought-out list can not only help you keep track of what you've already acquired but also what you need to purchase or source.
Ensures You're Prepared and Organized: By carefully creating an apartment checklist, you're ensuring that you have everything you need in your new home, from cleaning supplies and toilet paper to the necessary items for your furry friends.
Saves Time: A concise and focused list saves you time by clearly stating what needs to be acquired, allowing you to focus on other important matters related to the move.
Follow this approach, and you'll have a comfy, well-equipped apartment in no time.
2. Consider your budget
Experts advise rent shouldn't exceed 25-30% of your income. But, don't forget to include your other costs like food, bills, loans, etc
Remember, your dream apartment isn't worth it if it's a financial nightmare. Think smart, save hard, and enjoy your new home's comforts without breaking the bank.
Learn the ideal household percentages.
3. Research apartments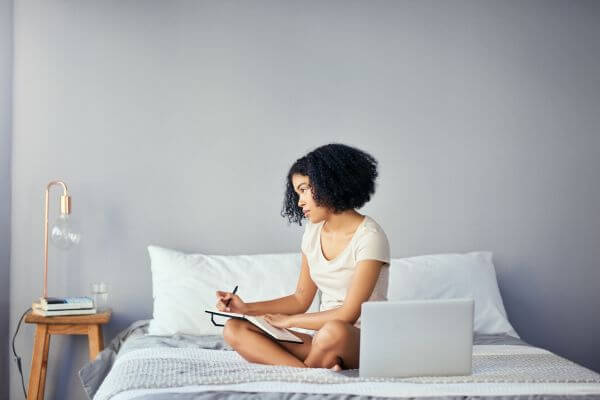 Researching apartments requires careful consideration of numerous factors such as the proximity to vital facilities like workplaces, grocery stores, hospitals, and entertainment joints.
Try to physically tour potential residences where possible to examine amenities and gauge the atmosphere of the neighborhood.
Don't forget to make inquiries and view the apartment personally or through a floor plan, all these will help you make a wise decision.
4. Check apartment listings for features and amenities
When searching for the perfect apartment, consider features and amenities that align with your lifestyle.
If there is a sym space, you could eliminate your monthly gym membership.
Just make sure the cost of the upgraded amenities is worth the price tag.
While checking apartment listings, ensure to evaluate the location, amenities, available space, and physical integrity.
5. Think about the size and layout of the apartment
Understanding the size and layout of your new apartment is crucial before you start styling and furnishing it.
Acquire a floor plan from the apartment management, and if possible, tour the apartment physically to note the positioning of rooms, doorways, hallways, and stairwells. Take measurements of these areas and visualize the kind of furniture and fixtures they can accommodate fittingly, taking into account maneuverability around corners as well.
Moving to your first apartment is exciting, yet demands careful consideration of the size and layout.
6. Look for apartments with good security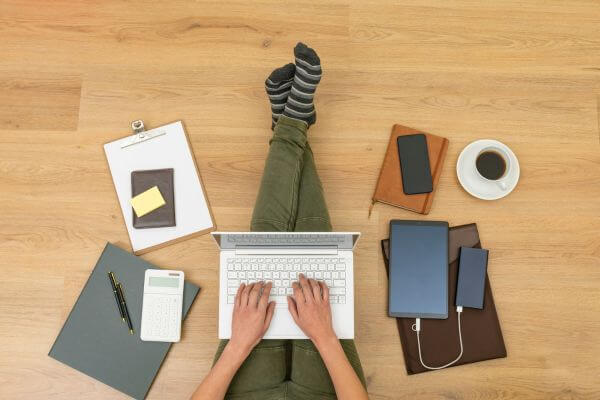 When you're hunting for your next apartment, don't forget to check out its security features. This is crucial for your peace of mind.
Ensure the apartment is in a safe neighborhood, close to amenities like hospitals or public transport.
Ask if the apartment complex has features like controlled access gates, security guards, and CCTV surveillance.
Check the apartment for proper alarm systems, well-functioning locks on doors and windows, and that fire safety measures are in place.
Verify the cell phone reception inside the apartment for any emergency calls.
Lastly, always ensure that the parking area is secure and well-lit.
Remember, your apartment isn't just a place, it's your sanctuary. It should feel like one, too.
7. Make sure you get a good deal
Before signing a lease, it's crucial to ensure the rent price is a good deal.
According to the U.S. Census Bureau, the median gross rent from 2015-2019 was approximately $1,097 per month.
8. Talk to the management and make sure you understand the rules
Get to grips with your apartment's rules by thoroughly reading your lease. Take note of any restrictions, and don't fear to ask for clarifications. Data indicates that understanding lease terms significantly reduces tenant-landlord conflicts.
It is important you understand your lease as it is a binding contract.
First Apartment Checklist PDF
Moving into your first apartment is exciting but daunting. The First Apartment Checklist PDF helps simplify the process.
Take it at your own pace—don't rush. This is your journey to your new home. Enjoy!
FAQ
Now Get Moving with your Apartment Shopping List!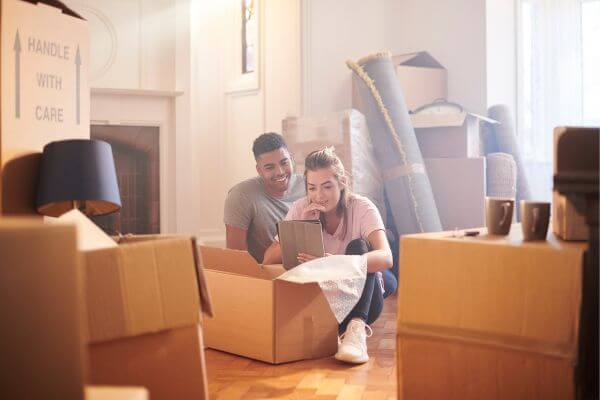 In conclusion, creating and managing a first apartment checklist requires a judicious mix of prudence and patience.
It's an exciting journey of setting up your first independent space but it's also a test of properly managing your resources without compromising on your basic needs.
It's crucial to remember that you do not need to get everything at once, and it's okay to take your time to gradually fill your apartment.
Remember, be mindful of your budget and prioritize based on your specific needs and preferences.
And don't forget, you're not just setting up an apartment, you're creating your own unique sanctuary.
With patience and careful planning, you'll soon have an apartment that's not only functionally equipped but also a reflection of your personal style. The experience, in the end, will prove to be as rewarding as it is educational.