What Should I Do Today? 77 [Fun] Things to Do Right Now
Inside: Do you need ideas? Are you stuck in a rut and don't know what to do? If so, check out this guide for what should I do today. Plenty of tips to help mix things up a bit.
Do you ever find yourself asking, "What should I do today?"
If you're bored and looking for things to do, we've got you covered.
We compiled a list of fun things to do by category, so you'll have something exciting and enjoyable to try.
When you want to know what to do today, we have plenty of options for you.
From simple (but satisfying) activities like taking a nature walk or trying out a new recipe to more creative ideas like starting your own blog or learning how to knit, this list has something for everyone.
So, next time you find yourself with some free time and nothing to do, take a look at our list and see if anything strikes your fancy.
And who knows? Maybe you'll find a new hobby in the process! Maybe even a side hustle.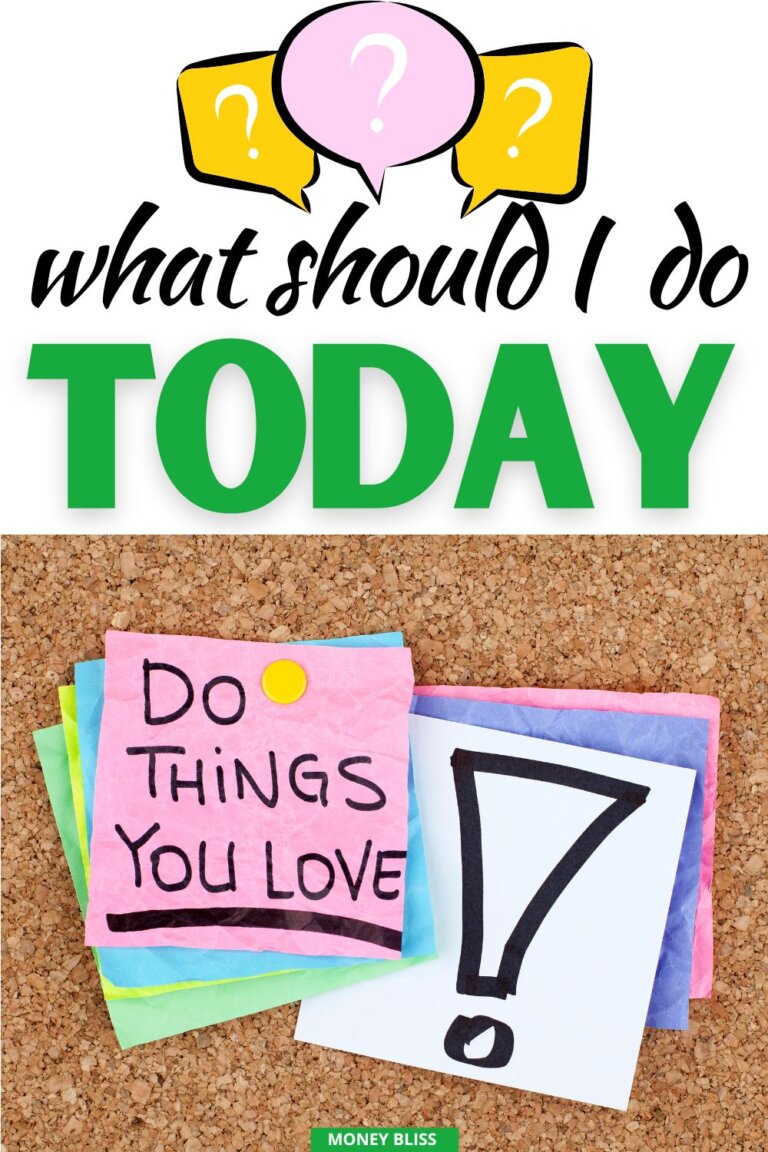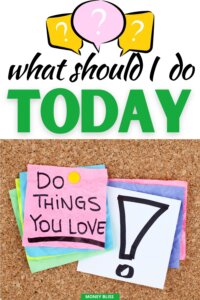 What are some fun things to do today?
If you're looking for some fun activities to do today, there are plenty of options to choose from.
You could head to a nearby lake or community pool for a refreshing swim, or take a walk or jog on a new route to explore your surroundings. If you're in the mood for some creative expression, you could try painting with inexpensive materials from the dollar store.
Alternatively, you could enjoy a mimosa brunch with friends, plan an impromptu potluck, or host a party where everyone shares their passions.
Depending on your mood, there are plenty of ideas to help you figure out what to do today.
How to do new things?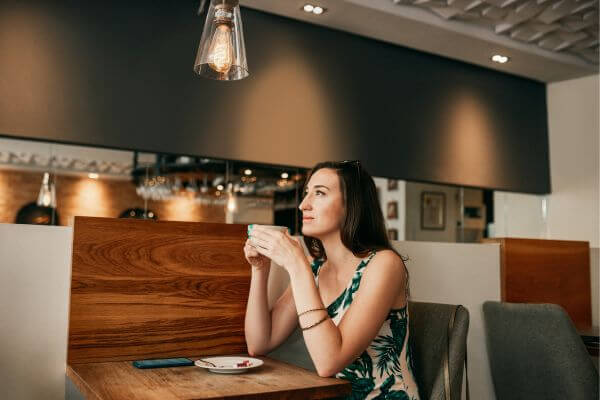 Stepping out of your comfort zone can be daunting, but it's the only way to experience new things and grow as a person. Start small with these three practical tips:
Don't be afraid to try new things and embrace the discomfort that comes with it.
Try something new every day, even if it's a small change. Take a different route to work, try new food, or listen to a new genre of music. These small changes can help you break out of your routine and open yourself up to new experiences.
Challenge yourself to do something that scares you. It could be as simple as striking up a conversation with a stranger or as adventurous as trying a new extreme sport. The key is to push yourself out of your comfort zone and face your fears head-on.
Volunteer for a cause you're passionate about. Not only will you be helping others, but you'll also be exposed to new people and experiences. Whether it's volunteering at a local animal shelter or helping out at a community event, giving back can be a rewarding way to step out of your comfort zone.
Who knows, you might discover a new passion or hobby along the way!
This post may contain affiliate links, which helps us to continue providing relevant content and we receive a small commission at no cost to you. As an Amazon Associate, I earn from qualifying purchases. Please read the full disclosure here.
Things To Do
These are the best ways to capture your bucket list and find ideas!
What Should I do Today Outdoors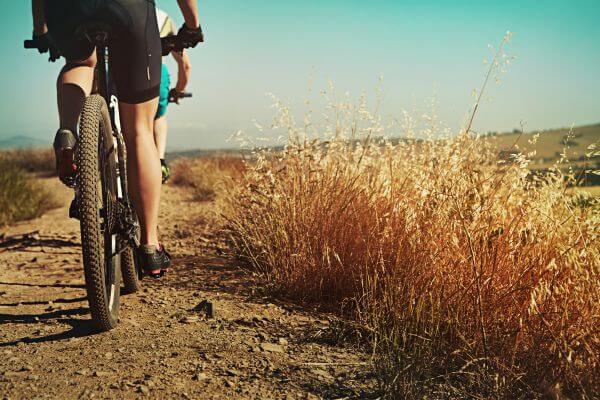 Getting outside is refreshing for your soul!
Even if you only spend 15 minutes outside, it is something you need to do each day.
Here are simple ideas to get outside.
1. Take a walk
Taking a walk is a great way to enjoy the outdoors and stay active.
The best time to walk is early morning or late afternoon when it's cooler. Choose a walking route with a mix of hills and flat terrain, and avoid busy roads to have the most enjoyment. Don't forget to bring a water bottle and put on sunscreen.
If walking alone, let someone know your route and estimated return time.
2. Stargaze
Stargazing is a magical and peaceful outdoor activity that everyone should try.
To make the most of the experience, choose a clear night away from city lights and use a stargazing app to identify constellations and planets.
Binoculars or a telescope can enhance the experience, but they are not necessary. Look out for the Big Dipper, Orion, and Venus, which are easy to spot.
3. Propagate a plant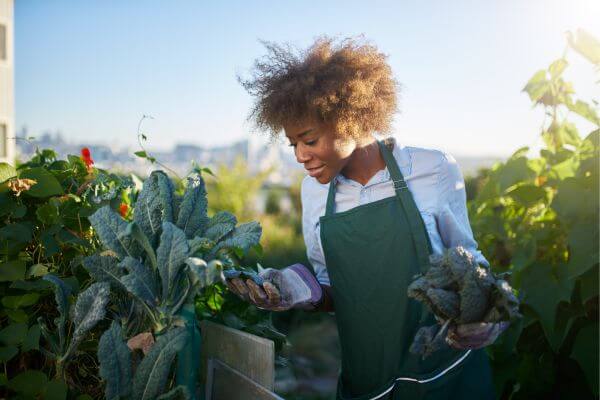 This is a fun and easy way to expand your garden, and it's also a great way to get more plants for free.
To propagate a plant, take a cutting from the stem and place the cut end in water. It may take several weeks for new roots to grow, but it'll be worth the wait.
Some common plants that are easy to propagate include pothos, philodendrons, and succulents.
Once the roots have formed, you can transplant the new plant into the soil and watch it grow. So why not give it a try?
4. Plant a garden
Gardening is a great way to save money on produce and improve mental and physical health.
You don't need to be an expert; you just have to be willing to get your hands dirty.
To start a garden, begin by selecting the area you want to garden, then select the right soil, seeds, and tools.
Ensure your garden gets at least six hours of sunlight a day and water plants regularly, but avoid overwatering.
If you're short on space, try starting with a small planter or balcony garden.
5. Beach day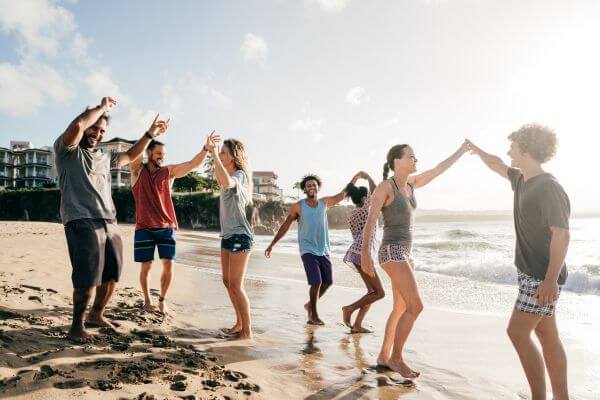 Planning the perfect beach day can be a fun and memorable experience. And something I wish I could do more often!
Here are some tips to help you make the most of your day in the sun:
Pack smart: Bring plenty of sunscreen (SPF 30 or higher), a beach umbrella or tent for shade, sunglasses, a hat, towels, and a cooler with plenty of water and snacks.
Protect yourself from the sun: Apply sunscreen every two hours and after swimming. Wear a hat and sunglasses to protect your face and eyes from harmful UV rays. Stay hydrated by drinking plenty of water.
Have fun in the water: Bring along some beach toys like a Frisbee, volleyball, or boogie board. Take a dip in the water and enjoy the waves. Remember to always swim near a lifeguard.
Relax and unwind: Bring the latest best-selling book or magazine to read while soaking up the sun. Take a nap or simply enjoy the beautiful scenery.
Stay safe: Always keep an eye on your belongings and never leave them unattended. Avoid swimming in areas with strong currents or rip tides.
By following these tips, you can have a perfect day at the beach. Remember to have fun, stay safe, and enjoy the beautiful outdoors!
6. Go swimming
Swimming is a fantastic outdoor activity that can be enjoyed by anyone, regardless of age or skill level.
To find the best swimming spots, check out your local community pool, lake, or ocean.
Safety is key when swimming, so make sure to follow all posted rules and regulations, and never swim alone. If you're not a confident swimmer, consider taking lessons or swimming with a buddy.
Once you're in the water, take your time and enjoy the sensation of weightlessness and the refreshing coolness of the water. Whether you're looking for a low-impact workout or just a fun way to cool off on a hot day, swimming is a great choice.
So grab your goggles and dive in!
7. Picnic lunch at a local park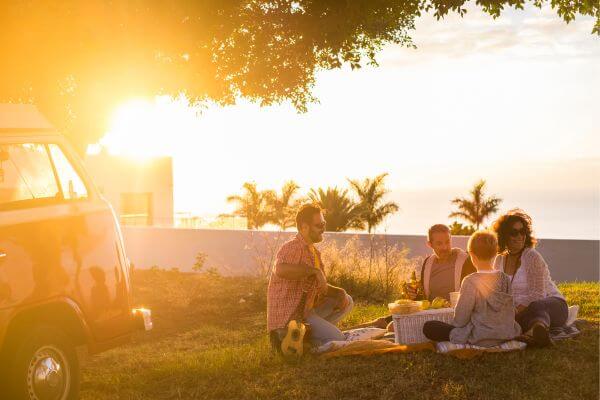 This is my daughter's favorite summertime activity. She loves to plan and enjoy a perfect picnic lunch at a local park with a picnic basket.
Pack a blanket, sunscreen, insect repellent, and a Bluetooth speaker for music. Don't forget to bring along a variety of finger foods such as sandwiches, fruits, vegetables, and chips. More importantly, bring a cooler with ice to keep drinks cold.
The best time to go is in the late morning or early afternoon when the weather is pleasant.
Enjoy outdoor games like badminton or lawn tennis, or simply relax and read a book.
8. Visit your local farmers' markets
Visiting your local farmers' market is a great outdoor activity that can add value to your day in many ways.
Not only can you shop for the freshest ingredients to cook with, but you can also support local farmers and learn about their lives. Additionally, you may find unique products from local shopkeepers and even local artists selling trinkets and art.
To make the most of your experience, bring a reusable bag or basket to carry your purchases, arrive early for the best selection, and don't be afraid to ask the farmers questions about their products.
Buying fresh produce from local farmers not only supports the local economy but also promotes sustainable agriculture and reduces your carbon footprint. Plus, the taste of locally-grown fruits and vegetables is unbeatable!
So, head to your nearest farmers' market and enjoy a day filled with fresh food and community spirit.
9. Go for a Bike Ride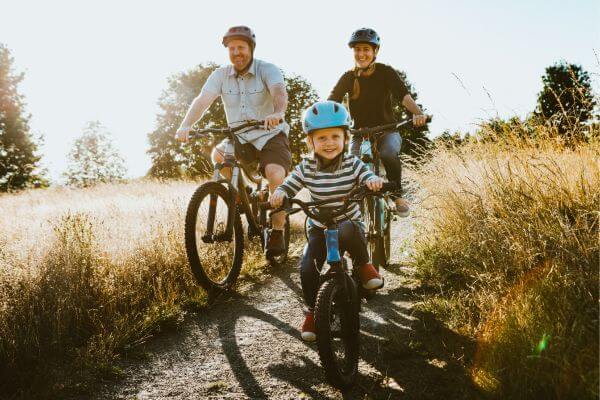 Biking is a fun and healthy way to spend your day outdoors. It provides an opportunity to explore new places, take in the sights and sounds of nature, and get a good workout.
Biking can also improve cardiovascular health, strengthen muscles, and reduce stress levels.
If you're looking for scenic bike routes in your local area, consider exploring nearby bike trails or parks. Some popular bike routes include the Hudson River Greenway in New York City, the Lakefront Trail in Chicago, and the Golden Gate Bridge to Sausalito in San Francisco.
So grab your bike and helmet, and enjoy the benefits of this fun and healthy outdoor activity.
10. Start paddleboarding
Paddleboarding is a fun and relaxing outdoor activity that is perfect for beginners.
To get started, you will need to choose the right equipment, so look for a wider and longer board that will give you more stability. You will also need a paddle that is the right length for your height.
Choose calm and peaceful lakes or rivers with little boat traffic to paddleboard safely. Wear a life jacket and sunscreen and stay hydrated.
Enjoy the beautiful scenery and the relaxing benefits of paddleboarding!
What Should I do Today to Make Money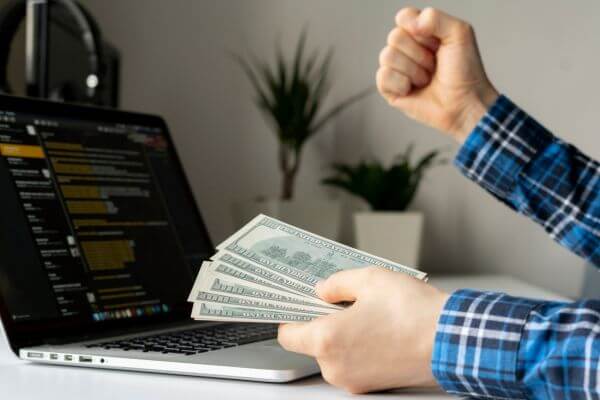 Okay, I am famous for saying, "I would rather be making money."
Every ounce of free time I spend on making passive income. Right now, my kids are starting to continue with the same lesson.
In fact, learning how to make money online for beginners is a hot topic!
Here are ways you can spend your time today to make money for tomorrow.
11. Start a side hustle
Starting a side hustle can be a great way to make extra money and pursue a passion.
The benefits of having a side hustle include additional income and the opportunity to build skills and experience in a new area.
To get started, research the market and identify your skills and interests. Potential side hustles include:
With hard work and determination, a side hustle can lead to success and personal fulfillment.
12. Start a blog
Starting a blog can be a great way to make money while doing something you enjoy. To begin, choose a niche that you are passionate about and knowledgeable in. You guessed mine – money and finances!
To drive traffic to your blog, utilize social media and SEO strategies to increase visibility.
As your audience grows, monetize your content through ads, affiliate marketing, and sponsored content. Remember to always prioritize authenticity and transparency in your content and partnerships.
With dedication and hard work, a successful and profitable blog is within reach. Take the first step and start your blogging journey today!
13. Take an online class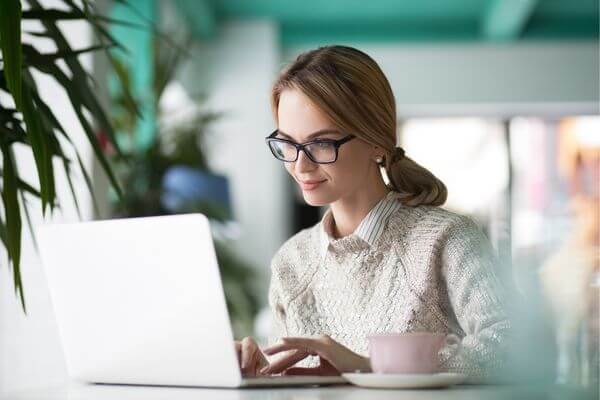 Taking an online class can expand one's skillset and increase earning potential. With the convenience of remote learning, individuals can enhance their knowledge and expertise from the comfort of their own homes.
Right now, the online learning industry has swelled to $210 billion and is projected to hit $848 billion by 2030.
There are thousands of online classes you can take to improve yourself or make more money. These classes can provide individuals with the necessary skills and knowledge to pursue new career opportunities or advance in their current field.
So, why not explore the classes that align with your interests and career goals? It could be the first step towards achieving your dreams.
14. Learn how to trade stocks
Stock trading can be a lucrative way to make money, but it can also be risky if you don't know what you're doing.
As a beginner, it's important to understand the basics of stock trading, including buying and selling stocks, understanding the stock market, and identifying profitable stocks.
You need to get an education in how to trade the stock market.
The stock market is a complex system that can be affected by a variety of factors, including economic indicators, political events, and company news.
Risk management is crucial in stock trading.
Trading stocks can offer the potential for significant financial gains and even financial freedom.
However, it's important to approach stock trading with a long-term mindset and a willingness to learn and adapt.
15. Become a Virtual Assistant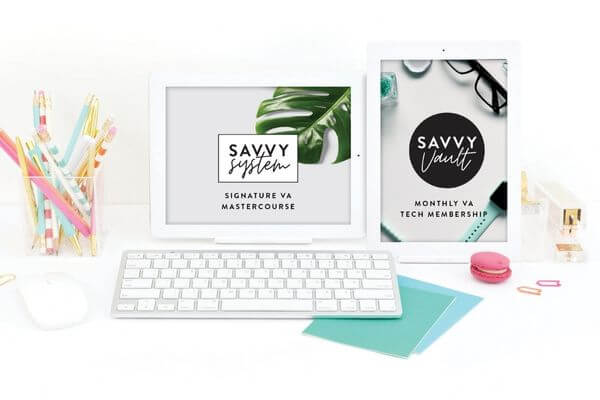 Becoming a virtual assistant can be a great way to earn money from home while providing valuable services to clients.
As a virtual assistant, you'll need strong communication skills, organization, and time management. It's also helpful to have experience in administrative tasks like scheduling appointments and managing emails.
To succeed as a virtual assistant, you need to provide excellent service to your clients. Communicate clearly, deliver work on time, and be responsive to feedback.
Check out the checklist to become a virtual assistant.
16. Pick a Gig Job
If you're looking to make some money quickly, gig jobs can be a great option. Here are three popular gig jobs that are in high demand:
Food delivery: With the rise of food delivery apps like Uber Eats and DoorDash, there is a high demand for food delivery drivers. To excel in this gig job, it's important to have a reliable form of transportation, be familiar with the area you'll be delivering in, and have good customer service skills.
Freelance writing: Companies are always in need of content, making freelance writing a popular gig job. To excel in this gig job, it's important to have strong writing skills, be able to meet deadlines and have good communication skills with clients.
Pet sitting/dog walking: Many people need someone to take care of their pets while they're away, making pet sitting and dog walking a popular gig job. To excel in this gig job, it's important to have a love for animals, be reliable, and have good communication skills with clients. Sign up with Rover today.
When choosing a gig job, it's important to consider your skills and interests to find something that you'll enjoy.
Additionally, make sure to research the pay rates for different gig jobs to ensure you're making a fair wage for your time.
17. Take Surveys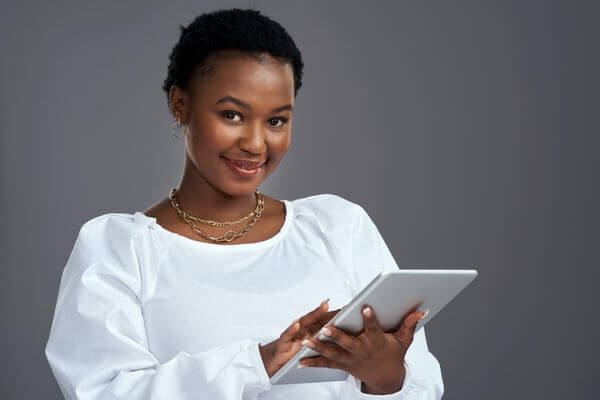 Taking surveys can be a great way to earn extra money from the comfort of your own home.
Here are the top legit survey platforms:
LifePoints (MySurvey)
iSurvey World
E-Poll Market Research
These sites offer a variety of surveys and pay cash or gift cards for completing them.
To maximize earnings, sign up for multiple survey sites and fill out your profile completely to receive more survey invitations. It's also important to be consistent and check for new surveys frequently.
When taking surveys, be honest and provide thoughtful responses to increase your chances of receiving more surveys in the future.
18. Pet Sit for Cash
Pet sitting can be a fun and rewarding way to earn some extra cash. To get started, consider offering your services to friends and family members who have pets.
Build up your experience and ask for references you can use to market your services, especially with Rover. You can also create flyers and business cards to distribute to your local community. Social media is another great way to reach potential clients.
When setting your prices, consider the going rate in your area and your level of experience. Be sure to provide a clear list of services and any additional fees upfront.
Always prioritize the safety and well-being of the pets in your care, and communicate regularly with their owners. With dedication and a love for animals, pet sitting can be a fulfilling and profitable side hustle.
19. Sell your unwanted stuff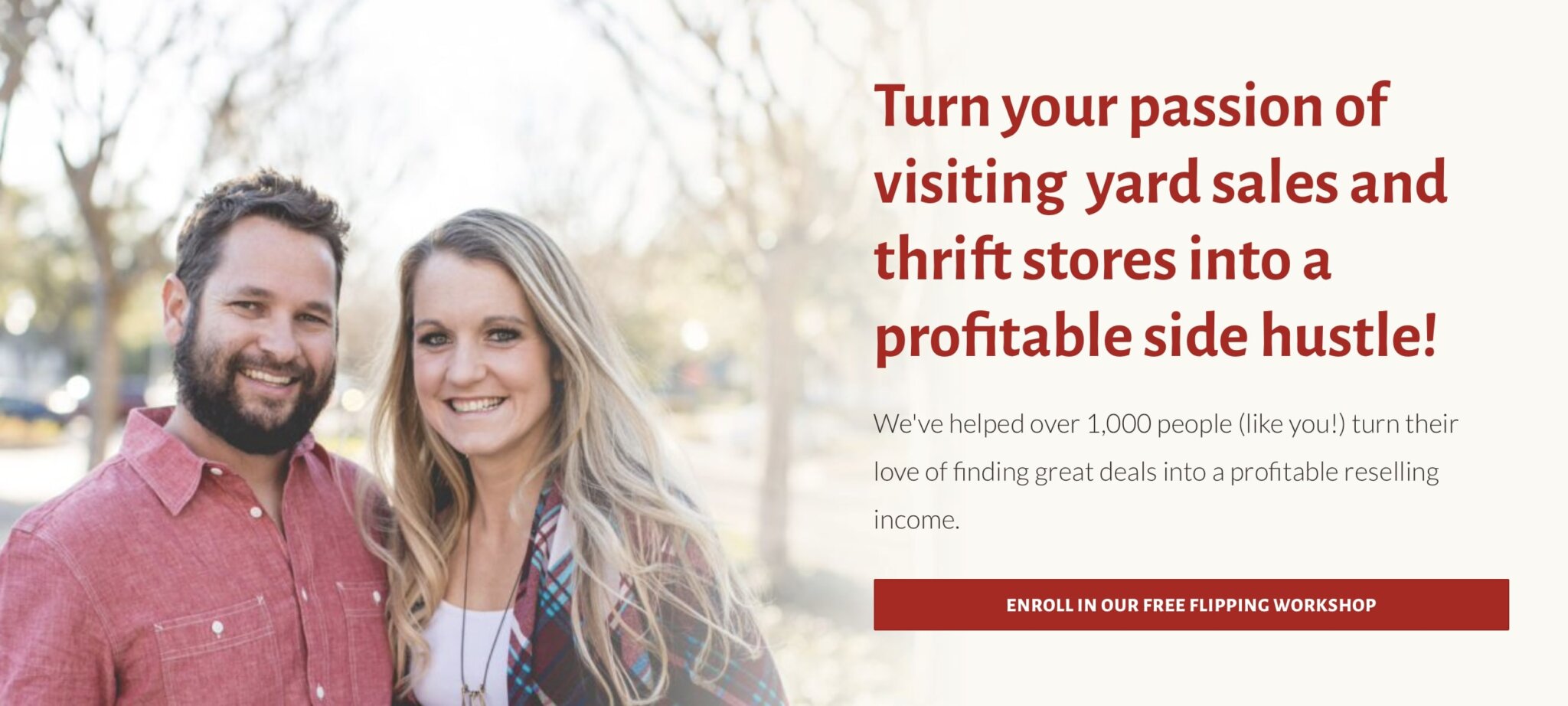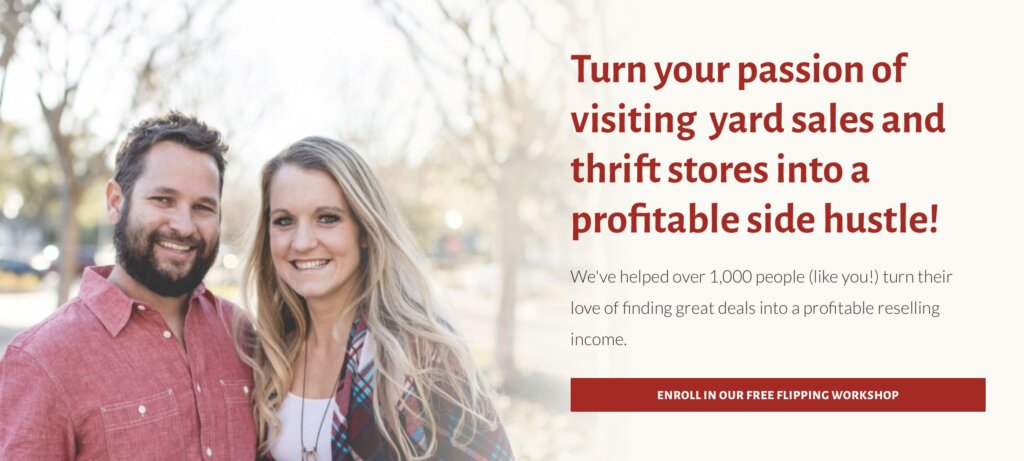 If you have unwanted items lying around your house, you can sell them and make some extra cash!
First, determine the value of your items by researching their market value online or asking for appraisals from experts. Next, decide where to sell your items. You can sell them online through websites like eBay, Craigslist, or Facebook Marketplace, or in-person at garage sales, flea markets, or consignment shops.
When pricing your items, be competitive but also realistic. Consider the condition of the item, its age, and its rarity.
Remember to take clear and attractive photos and write detailed descriptions to increase your chances of selling.
20. Sell printables on Etsy
One interesting way to make money on Etsy is by selling printables. Printables are digital files that customers can download and print at home, such as wall art, planners, invitations, and stickers.
To start selling printables on Etsy, you first need to create your designs using graphic design software like Adobe Illustrator or Canva. You can also use free templates and graphics available online. Make sure your designs are unique and appealing to your target audience.
Selling printables on Etsy can be a fun and profitable hobby or side hustle.
There is a small learning curve, so it is handy to take a course to jumpstart your learning!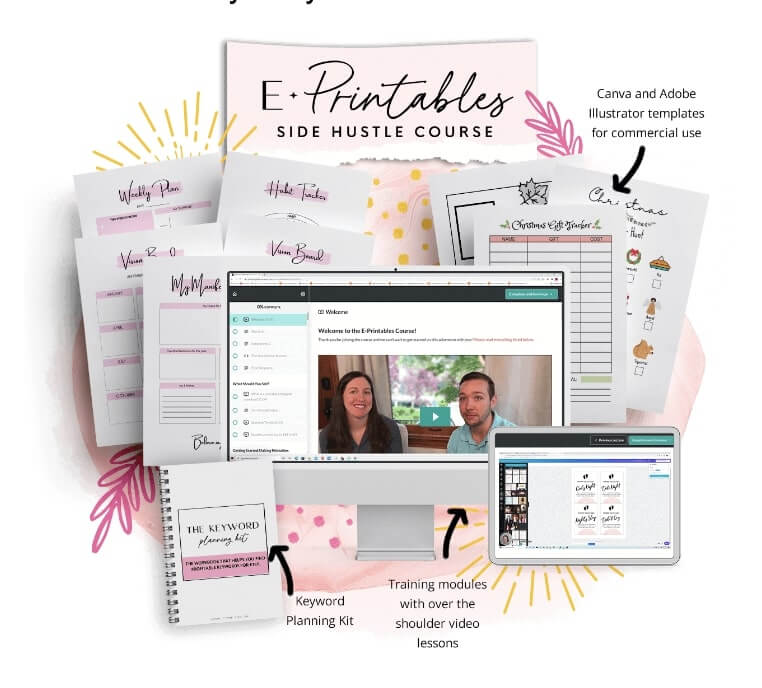 What Should I Do Today to Relax & Improve My Wellbeing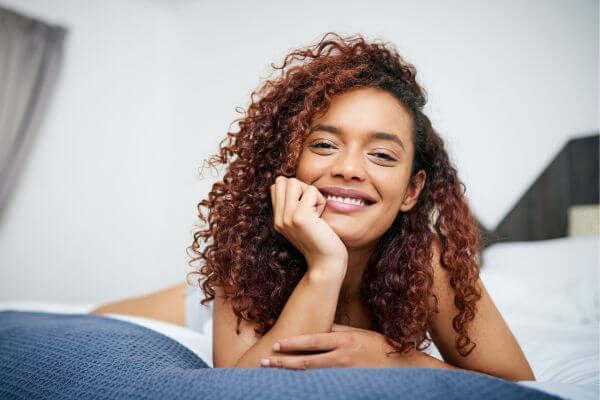 Rest is of utmost importance; yet, we tend to set it aside as we hustle through our day.
This is something great to do today.
Relax and recharge your soul.
31. Practice mindfulness
Mindfulness is the practice of being present at the moment and fully engaged with your surroundings. It can help reduce stress, improve focus, and boost overall well-being.
To get started, find a quiet space and focus on your breath for a few minutes.
Notice any thoughts or distractions that come up, but don't judge them or get caught up in them. Instead, gently bring your attention back to your breath.
You can also practice mindfulness during daily activities, such as eating, walking, or even washing dishes.
Incorporating gratitude and positive affirmations can also enhance mindfulness practice. With regular practice, mindfulness can become a natural and beneficial part of your daily routine.
So take a deep breath, be present, and enjoy the moment.
32. Take some time to relax
It's important to take some time out of our busy lives to relax and unwind.
Engaging in relaxing activities can help us reset our mood and feel rejuvenated.
Some examples of relaxing activities include lounging by the pool, taking a nature walk, practicing yoga, having a small lunch with friends, stargazing, and enjoying a home spa.
Even small changes in our daily routine, such as waking up a few minutes earlier or taking a quick walk outside during lunch, can make a big difference in our overall well-being.
33. Do an at-home spa day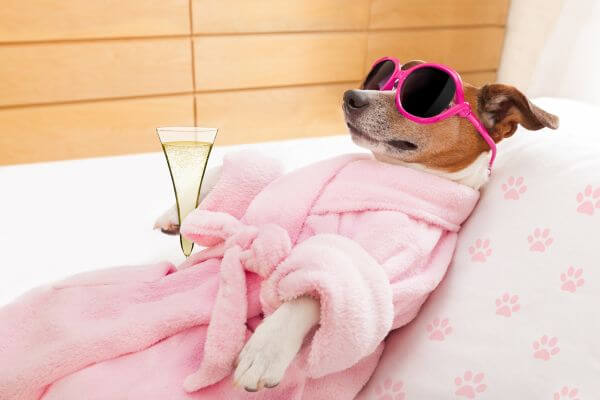 This one is a favorite for my preteen daughter.
To create a relaxing and rejuvenating at-home spa day:
Start by setting the mood with calming music and dim lighting.
Light some candles and prepare your materials, such as bath salts, face masks, and moisturizers.
Begin with a warm bath or shower to relax your muscles and open your pores.
Use a gentle exfoliator to remove dead skin cells and apply a face mask to nourish your skin.
While the mask is on, give yourself a facial massage using circular motions to promote blood flow and reduce tension.
After rinsing off the mask, apply a moisturizer to your face and body.
Finish off your spa day by painting your nails or enjoying a healthy snack. Remember, the key to a successful at-home spa day is taking the time to pamper yourself and relax.
To strengthen your nails, use this DIY cuticle oil.
34. Make a vision board
A vision board is a tool used to help individuals visualize and manifest their goals and aspirations.
This is one of my favorite activities!
By creating a visual representation of their desires, individuals can increase motivation and focus on achieving their objectives.
To create a vision board, start by brainstorming personal goals and aspirations, such as improving relationships, career advancement, or travel.
You can even host a vision board party!
35. Write in a gratitude journal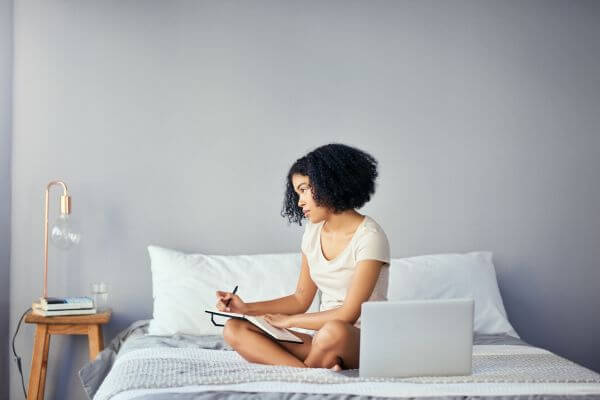 Starting and maintaining a gratitude journal can be a simple and effective way to improve your well-being and reduce stress.
To begin, choose a journal that you enjoy writing in and that reflects your personal style.
Set aside a specific time each day, such as in the morning or before bed, to write in your journal.
Write down three things that you are grateful for each day, focusing on the positive aspects of your life.
Reflect on your entries regularly, reviewing them to remind yourself of all the good things in your life. You can also use your journal as a tool for personal growth by writing about your emotions and experiences.
This is the digital gratitude journal I use every night.
36. Call a friend you miss
Research has shown that social connection is vital to our well-being – yet we are glued to our devices for 5.4 hours per day.
By calling an old friend, you can improve your mental health and reduce feelings of loneliness.
Personally, I have experienced the positive effects of reconnecting with an old friend. It brought back happy memories and reminded me of the importance of maintaining relationships.
A simple phone call can go a long way in improving your mindset and strengthening friendships.
37. Try a new hobby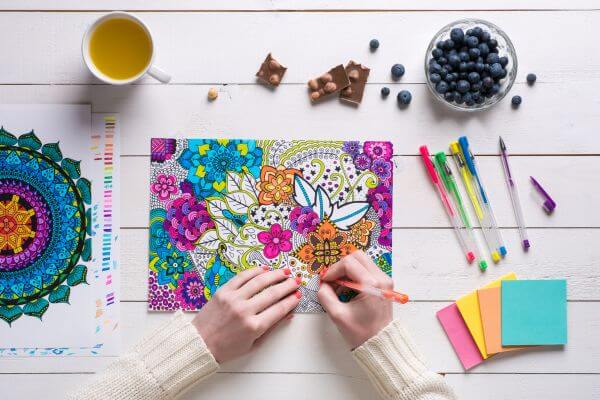 When is the last time you have taken up a new hobby?
There are probably plenty of activities you have considered in the past but set them aside. Maybe it is time to think about a new hobby.
Here are some ideas:
Fishing
Knitting or crocheting
Playing the drums (what I want to do)
Painting
Photography
Hiking
Cooking
Gardening
Rock climbing
Woodworking
Pottery
Jewelry making
Scrapbooking
Calligraphy
Trying out new hobbies can be a great way to discover new passions and interests.
38. Hit the gym
The gym always clears my mind – guaranteed. (Even doing a YouTube workout in my own living room works!)
Getting your body moving with reduce stress and improve your mood.
Consider working out with a partner to keep you motivated and accountable. Having a gym buddy can also make your workouts more fun.
With consistency, hitting the gym can increase your energy levels and overall fitness level.
39. Take a bath
Taking a bath is a great way to reduce stress, improve sleep, and relieve muscle tension.
To create a relaxing bath experience, add essential oils, candles, or soothing music. Set the mood by dimming the lights, using a bath pillow, or adding Epsom salts.
Soak for at least 15-20 minutes and practice deep breathing or meditation to get the most out of the experience.
40. Spend time with friends and family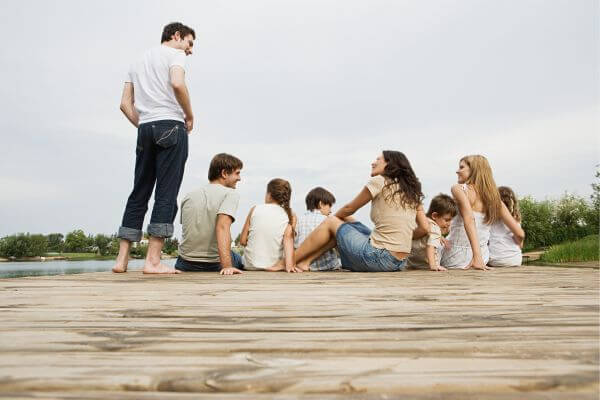 Spending quality time with friends and family can have a positive impact on your overall life. It is a great way to strengthen relationships, create memories, and boost your mood. Here are some tips on how to plan activities that foster connection and positive emotions:
Schedule regular get-togethers: Plan a regular time to meet up with friends or family members. This could be a weekly dinner, a monthly game night, or an annual vacation.
Try new activities: Trying new things together can be a great way to bond and create shared experiences. Consider taking a cooking class, going on a hike, or trying out a new hobby together.
Focus on the present moment: When spending time with loved ones, try to be fully present and engaged at the moment. Put away distractions like phones or laptops and focus on enjoying each other's company.
Practice active listening: Show your loved ones that you care by actively listening to them when they speak. Ask questions, show empathy, and be supportive.
Here are specific fun things to do with friends.
Overall, spending time with friends and family can help improve mental health by reducing stress, increasing feelings of happiness and connectedness, and providing a sense of purpose and belonging.
So, make sure to prioritize these relationships and enjoy the benefits of socializing.
41. Have a gadget-free time
In today's world, we are so consumed with technology that we forget to take a break and disconnect from our gadgets.
It's essential to have some gadget-free time to relax and improve our mental health.
Try to disconnect from the digital world for at least 16 minutes, but preferably for an hour a day.
With the iPhone focus mode, this is simple to set up.
42. Do nothing at all
This one is my favorite and I'm guessing any mom would agree.
Take a break and do nothing at all.
This time allows our minds and bodies to rest and recharge, reducing stress and anxiety levels. Incorporating this into our daily routine can be as simple as taking a few minutes to sit quietly and breathe deeply, or enjoying a cup of tea without any distractions.
Remember, it's okay to take a break and prioritize our mental health.
43. Dance party with no one looking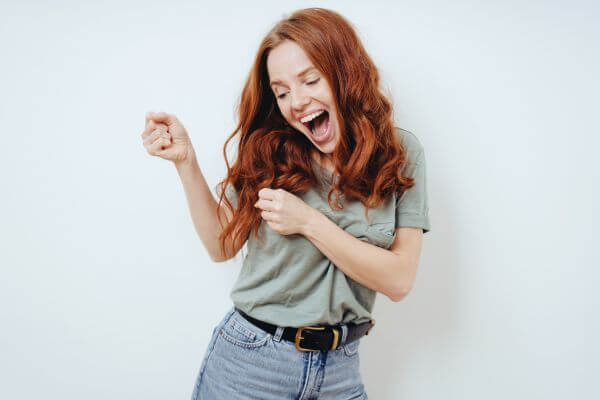 Be honest with yourself… you have done this at some point in your life. And it felt great!
Don't worry about how well you dance; just let go of self-consciousness and have fun.
Remember, the goal is to enjoy yourself and release any emotions you might have bottled up.
So turn up the music, let loose, and have a blast!
What To Do Today That is Out and About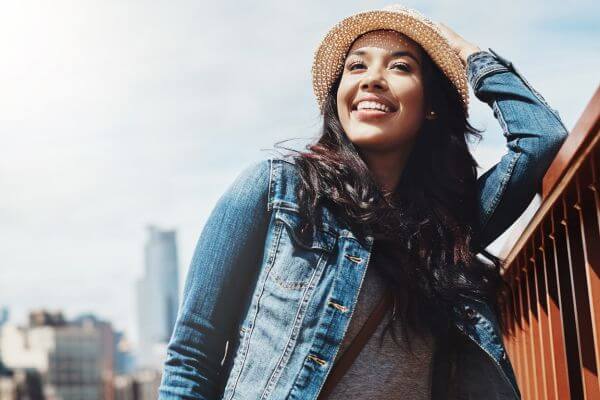 If you have the urge to get out of the house and explore your city, this list is for you!
44. Go to a concert
Attending a live music concert can be a life-changing experience, as it allows you to witness the magic created by the artists with their voice, guitar, or drums.
Finding a concert to attend is not difficult these days, as there are many local bands, sports events, and fairs that offer live music performances. You can also check out some new artists online and see if they are performing in your area.
Plus attending a concert is also a great way to meet new people and make new friends who share your love for music.
So, the next time you are feeling bored or want to try something new, consider attending a concert and experiencing the joy and energy of live music.
45. Visit a museum
Visiting a museum is a great option for things to do outside of the house.
Museums offer the opportunity to broaden your knowledge and understanding of the world around you. It allows you to explore art, history, and culture in a unique and engaging way.
Plus most museums regularly change what they're showing, so there's always something new and exciting to see and learn about.
Some popular museums in the United States include the Smithsonian in Washington D.C., the Metropolitan Museum of Art in New York City, and the Art Institute of Chicago.
Worldwide, the Louvre in Paris, the British Museum in London, and the Vatican Museums in Rome are all must-see destinations for art and history enthusiasts.
So, next time you're looking for something to do, consider visiting a museum to expand your horizons.
46. Play with your kid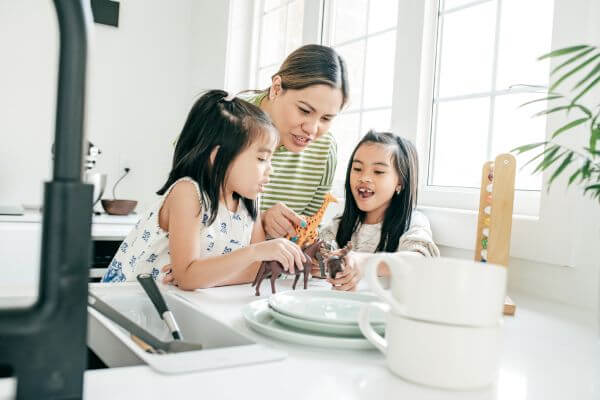 Spending time with kids outside the home can be a fun and memorable experience for both parents and children. It provides an opportunity to bond, create memories, and engage in physical activity.
However, this is an overlooked activity in our busy- calendar full lives.
Here are some ideas for parents on how to have fun with their kids:
Visit a nearby park: Parks offer a variety of activities to engage kids such as swings, slides, and jungle gyms. Parents can also pack a picnic lunch and enjoy the outdoors.
Play outdoor games: Games like tag, hide and seek, and hopscotch can be played in the backyard or at a nearby park.
Go on a nature walk: Explore the outdoors by taking a walk on a nearby nature trail or forest. Kids can collect leaves, rocks, and other natural objects to create art projects later.
Bike rides: Take a leisurely bike ride with the family around the neighborhood or a nearby park.
Visit a zoo or aquarium: Kids love learning about animals and their habitats. A visit to a zoo or aquarium can be both educational and fun.
Play a game or read a book: This is a simple way to improve their skills in school!
Spending time with kids can be a great way to create memories and bond with them.
47. Go bowling
Bowling is a classic and fun activity to do out and about. The atmosphere of a bowling alley can be lively and energetic, with upbeat music and neon lights.
All that's needed is a pair of bowling shoes and a ball, which can be rented on-site.
Many venues also offer additional amenities such as arcade games, pool tables, and a bar for drinks and snacks.
Overall, going bowling is a great way to have some fun with friends or family while enjoying a casual and relaxed atmosphere.
48. Volunteer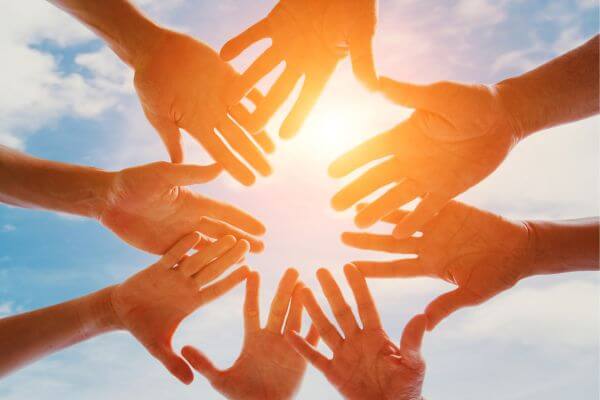 Volunteering is a great way to spend your day out and about while giving back to your community.
There are numerous organizations, events, and opportunities available for those who want to make a difference.
Consider volunteering at your local animal shelter, where you can help feed, bathe, and comfort animals in need.
You can also volunteer with a nature conservation society and plant some trees to help the environment.
If you want to help people in need, you can visit an orphanage or old age home and donate essentials to the residents.
Alternatively, you can organize a clothing swap with your friends or attend local community events.
Remember that every day, there's always something you can do to help others. By volunteering, you not only help out the organization but also give back to your community and make a positive impact on the world.
49. Be a tourist in your City
Are you tired of the same old routine in your city? Why not explore it like a tourist?
There are plenty of activities to try, even in small towns.
Start by asking your friends for recommendations on where to take out-of-town visitors. You can also visit popular tourist sites you've never been to before and take lots of pictures!
So step out of your comfort zone and discover all the amazing things your city has to offer.
50. Visit your local library and check out the new makerspaces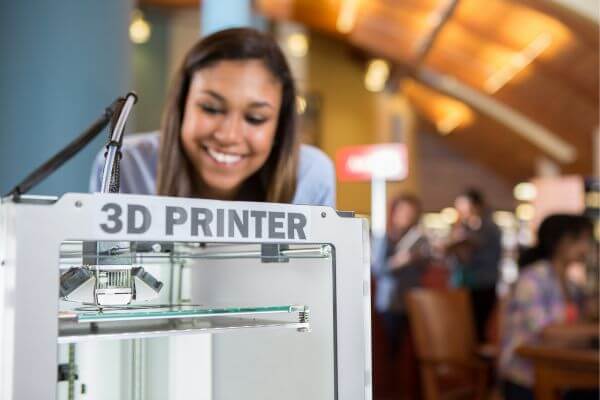 Makerspaces are collaborative workspaces where people come together to create, learn, and share ideas.
Local libraries often provide makerspaces that allow people to explore their creativity and experiment with different tools and technologies. I have personally used a makerspace at my local library to learn how to use a 3D printer and create my own designs.
Some fun and creative activities that can be done in a makerspace include creating jewelry, designing and printing 3D models, building robots, and experimenting with electronics.
51. Check out the latest exhibition
If you're looking for the latest exhibition in your area, start by checking out the websites of local museums and galleries. They often have information about current and upcoming exhibitions.
Just remember, if it is a popular traveling exhibit, you probably have to book your time in advance and get your tickets.
52. Find free community events in your city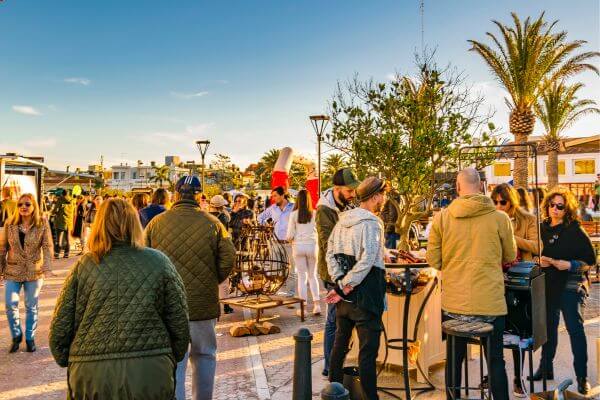 There are so many free things to do around town!
An online search engine is your best friend.
Start by checking out local government websites, which often feature event calendars.
Facebook is another great resource for finding events in your area. Simply search for your city or town and browse the "Events" section.
Meetup.com is also a great option for finding events that cater to your interests.
If you're into outdoor activities, check out websites like Eventbrite or Outdoor Voices for free events like yoga classes or hiking groups.
By using these resources, you'll be sure to find a variety of free community events to enjoy in your city.
53. Try a New Restaurant
Trying a new restaurant for the first time can be a thrilling experience.
You can ask around to find a new and upcoming restaurant to try out. Who knows, you might just discover your new favorite spot!
Don't be afraid to ask your server for recommendations or clarification on unfamiliar dishes. Remember to take your time and savor each bite, enjoying the new flavors and textures.
And above all, stay open-minded and embrace the adventure of trying something new.
What To Do Today that Doesn't Involve Leaving the House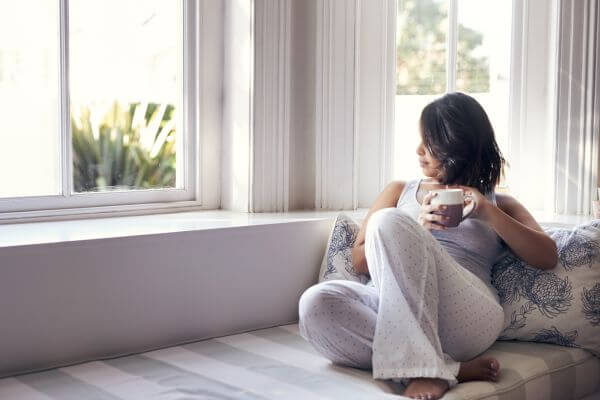 Let's be honest… sometimes you don't want to leave your house under any circumstance. I get it!
Here are things to do from the comfort of your home.
54. Cook something delicious
Cooking at home can be a fun and delicious experience, even if you're not a professional chef.
You can always find easy-to-follow recipes that you can make with ingredients commonly found in most kitchens.
Don't be afraid to experiment with different flavors and ingredients to make the recipe your own.
This is a great activity to do by yourself or with others!
55. Watch a movie
Watching a movie is a fun indoor activity with many benefits. It's a great way to relax and unwind after a long day, and it can be enjoyed alone or with friends and family.
You can choose from a variety of genres, such as action, comedy, romance, or sci-fi, or even have a movie marathon with a series like Harry Potter or Top Gun.
So, grab some popcorn and your favorite beverage, and settle in for a cozy movie night.
56. Plan a weekend trip
Planning a weekend trip from the comfort of your own home can be a fun and exciting experience.
Think about the type of destination you want to visit and research it thoroughly online.
Look for popular attractions, restaurants, and accommodations in the area.
Create an itinerary based on your interests and the amount of time you have.
Make sure to include time for relaxation and exploration.
When it comes to booking accommodations, there are many options available online, including hotels, vacation rentals, and bed and breakfasts.
Take the time to read reviews and compare prices to find the best option for your budget and preferences.
57. Bake a cake or cookies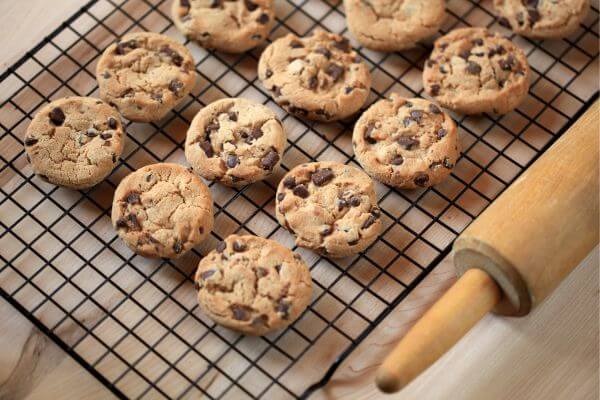 Baking a cake or cookies at home can be a fun and rewarding experience.
This is always a favorite in our house!
58. Have a backyard bonfire
Having a backyard bonfire is an amazing experience that you don't want to miss, especially on a cold winter night.
The warmth of the fire, the smell of the burning wood, and the cozy atmosphere are truly unbeatable.
You can gather around the fire with your friends, cook some delicious food, and enjoy some adult beverages while listening to music and sharing stories.
It's a great opportunity to connect with your loved ones and create unforgettable memories that you will cherish for years to come.
59. Play a game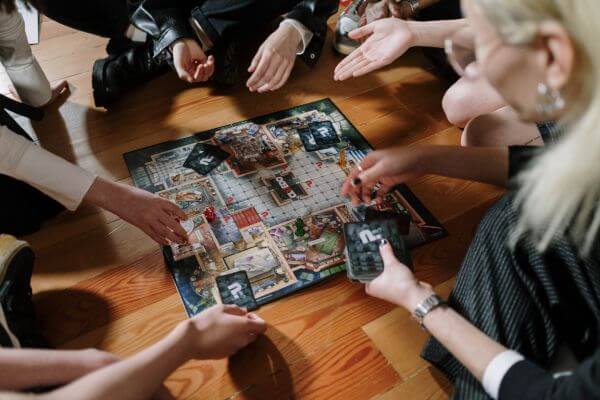 Playing games is a great way to spend your time at home while having fun and engaging your mind. There are plenty of options to choose from, whether you're looking to play alone or with others.
For example, you can play classic board games like Scrabble or Monopoly, or try out newer games like Settlers of Catan or Ticket to Ride.
Whether you're looking to relax and unwind or challenge yourself mentally and physically, playing games is a fun and rewarding way to spend your time at home.
Check out the hottest board games right now.
60. Play chess
Chess is a classic, challenging game that can be enjoyed by players of all ages.
If you have never played chess, it is easier to learn than you think.
A common mistake for beginners is to focus solely on attacking the opponent's pieces without considering their own defenses. Remember to keep your king safe and avoid leaving it vulnerable to attack. With practice, you will learn more advanced strategies and tactics.
With patience and practice, you can become a skilled chess player.
61. Re-read an old favorite book.
If you're looking for a way to reignite your love for reading, why not revisit an old favorite?
To make the most of re-reading, try paying attention to details you missed before, focusing on different characters or themes, or even reading the book in a new format.
Don't be afraid to explore and rediscover the joy of a familiar story. Who knows, you might just learn something new.
62. Watch a family photo slideshow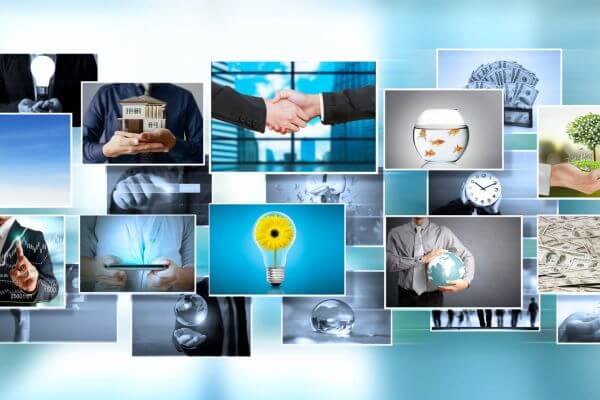 One of my favorite features on my phone is when it pops up random pictures.
Looking at old family photos can transport you back in time and bring back wonderful memories of happy moments spent with your loved ones.
Creating a photo album or slideshow is a great way to relive those memories and pass them on to future generations. You can also invite family members or friends over to share their own photos and stories.
So, gather your family photos, grab some popcorn, and get ready to take a trip down memory lane!
63. Clean the cupboards
Cleaning cupboards can be a daunting task, but with the right approach, it can be done efficiently. Honestly, I know mine needs to be done even if I don't feel like doing it today.
Here are some tips and tricks to help you:
Remember to take your time and organize the items in a way that makes sense for you.
64. Arrange your closet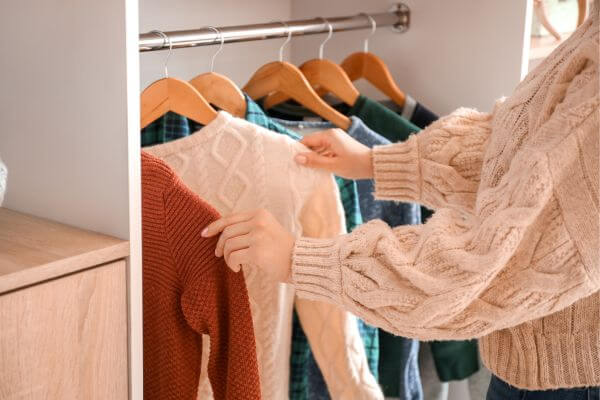 Okay, this one I like a little bit more than cleaning the cupboards because I'm likely to find a hidden gem of clothing I forgot about.
Create three piles: keep, donate, and discard. Try on each item and decide which pile it belongs to.
Use closet storage solutions such as shoe racks, hanging organizers, and bins to maximize space and keep things tidy.
Finally, take a step back and admire your hard work! You now have a clean and organized closet that will make getting dressed in the morning a breeze.
65. Go for a candlelight dinner
To create a romantic candlelight dinner at home, start by setting the mood with soft lighting and calming music. Decorate the table with candles, fresh flowers, and elegant dinnerware.
For the menu, consider dishes that are easy to prepare but still feel special, such as grilled steak or salmon, roasted vegetables, and a decadent dessert like chocolate mousse or tiramisu.
Don't forget to dress up for the occasion and put away any distractions like phones or laptops. The goal is to create a cozy and intimate setting where you can connect with your loved one and enjoy a special evening together.
66. Solve a Rubik's cube
Solving a Rubik's Cube can be a fun and challenging pastime. The 2×2 Rubik's Cube is a great option for beginners as it is simpler and easier to solve than the traditional cubes.
The process of solving the Rubik's Cube involves twisting and turning the cube's sides to align its colors. It requires focus, patience, and strategy.
Solving a Rubik's Cube can be a great way to relax and unwind after a long day. It can also serve as a mental exercise that helps to improve problem-solving skills, spatial awareness, and hand-eye coordination.
Additionally, solving a Rubik's Cube can provide a sense of accomplishment and satisfaction.
67. Pay Bills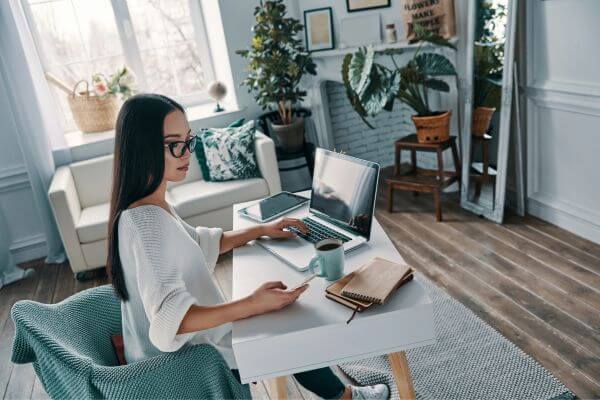 Paying bills is an essential task that needs to be done regularly.
It may not be the most exciting thing to do, but it is necessary for maintaining financial stability.
Paying bills on time can help avoid late fees and penalties, which can add up over time and create unnecessary financial stress. It is important to prioritize paying bills as a task to do today as it ensures you have control over your finances and can plan for the future.
Therefore, paying bills should be considered an essential task to do today for a better financial future.
Download our bill calendar today.
Unique Activities to Do Today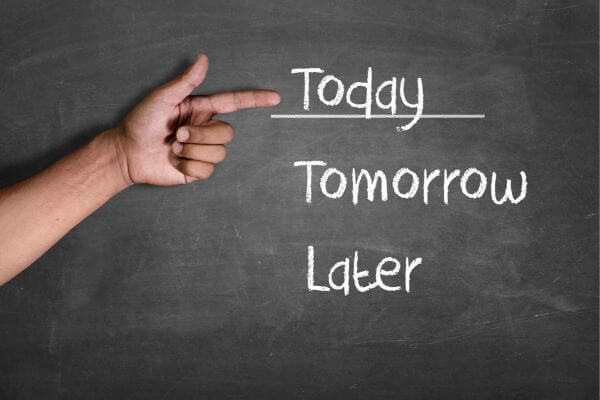 If you are looking to do something out of the ordinary or you haven't done it in a while, then look at this list.
68. Write a letter
Writing a heartfelt letter to someone you care about is a great way to show your love and appreciation.
This is a lost piece in our digital world. Yet, many of us keep treasured heartfelt letters.
Remember, a handwritten letter is a special and unique way to show your love and appreciation to someone, so take your time and enjoy the process.
69. Create a piece of art
Creating a piece of art can be a fun and fulfilling activity to do today.
Don't worry about making a masterpiece, just have fun experimenting with different techniques.
If you get stuck, try a different approach or take a break and come back to it later.
Remember, creating art is about expressing yourself and enjoying the process. So, grab your materials and get started on your unique piece of art today!
70. Listen to new music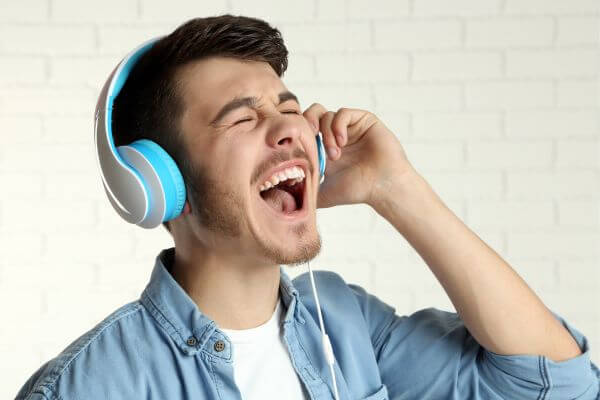 One way to discover and explore new music is to try out different genres that you haven't listened to before.
Streaming services like Spotify and Apple Music offer curated playlists and radio stations based on different genres, making it easy to dive into new music.
Don't be afraid to give every song a chance, even if it's not what you'd normally listen to. You can also attend live music performances by local artists, which can introduce you to new and upcoming musicians.
71. Make a Bucket list
Creating a bucket list can add excitement and purpose to everyday life.
To start, brainstorm ideas by considering personal interests, trying new things, and exploring local attractions. Consider including activities such as traveling to a new place, learning a new skill, attending a cultural event, or trying a new cuisine.
Think outside of your comfort zone and include activities that may seem daunting but ultimately rewarding.
Regularly revisit and update the list to ensure you are constantly discovering new experiences. Remember, a bucket list is personal and unique, so make it your own. Don't be afraid to dream big and have fun with it!
72. Do a clothing swap with friends
Organizing a clothing swap with friends can be a fun and sustainable way to refresh your wardrobe without spending a dime.
To get started, gather a group of friends (or an online community) and set a date for the swap. Ask everyone to bring a handful of items they no longer wear or need.
Encourage your friends to bring items in good condition and avoid bringing items that are stained or damaged.
On the day of the swap, arrange the clothing and accessories in a designated space and encourage your friends to mix and match items to create new outfits. Everyone should leave with a stash of new duds and a cleaner closet.
73. Try a new skill– sewing, gardening, or cooking?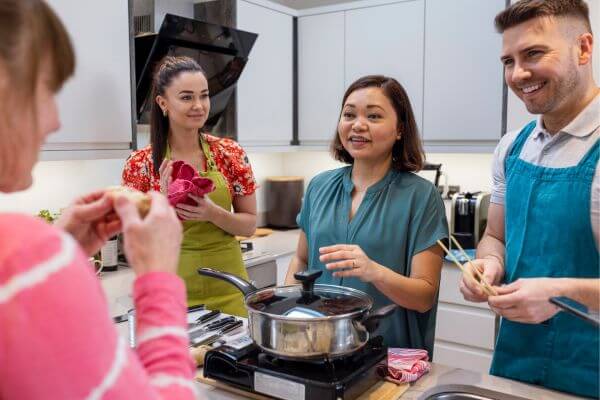 Today is the perfect day to try out a new skill!
Whether you're looking to learn something short-term or long-term, there are plenty of options to choose from.
If you're feeling creative, try your hand at sewing or painting old furniture.
For those with a green thumb, consider planting an herb garden or making a terrarium.
Cooking is always a fun and tasty skill to learn, so why not experiment with a new recipe or cuisine?
There are plenty of online resources and tutorials available to help guide you through the learning process. Don't be afraid to make mistakes and have fun with it!
Who knows, you may just discover a new hobby or passion.
74. Make a photo album
Making a photo album today is a great way to preserve your memories and showcase your creativity.
With the abundance of photos we have on our phones and computers, it's easy for them to get lost and forgotten.
By taking the time to curate and arrange your photos into a physical or digital album, you'll have a tangible keepsake that you can enjoy for years to come.
When your album is complete, you can proudly display it on your bookshelf or coffee table, or share it with friends and family. You could even make multiple copies to give as gifts.
You can also look at getting these digital photo frames.
75. Put together a time capsule
Creating a time capsule is a great way to capture memories and reflect on your life today.
It can also be a fun activity to do with friends or family.
So gather your items, choose a container, and start creating your own time capsule today! Make sure you choose a container that can withstand being buried or stored for a long time.
76. Take the Girls and High Tea Party
This is something every lady should do at least once in her life – attend a high tea party.
You can either go somewhere that caters to making high tea memorable or you can create your own high tea party at home.
To plan a memorable high tea party with your girls, start by selecting a date and venue. Coordinating your outfits is of utmost importance.
For a fun twist, consider having a DIY tea blending station where guests can mix and create their own tea blends.
Remember, the goal is to create a sophisticated and elegant atmosphere that makes everyone feel fancy.
77. Plan your dream vacation
Planning your dream vacation can be an exciting and fulfilling experience. (Hint: I love to plan traveling – hello Trade and Travel!)
You may think this is a lost cause if you don't have the money first. But, you can always plan first and then figure out how you will pay for your dream trip before you actually book the dream vacation.
Remember, planning your dream vacation may take time and effort, but the reward is a once-in-a-lifetime experience that you'll cherish forever.
So, start planning now and make your dream trip a reality!
Why You Should Plan Your Day Ahead
1. Make sure you have fun
2. Increase productivity and efficiency
3. Avoid boredom
4. Accomplish goals
5. Create balance in your day
6. Enjoy the company of others
7. Learn something new
8. Take care of yourself
9. Have a positive outlook
10. Leave a lasting impression
What new activities am I interested in or willing to try?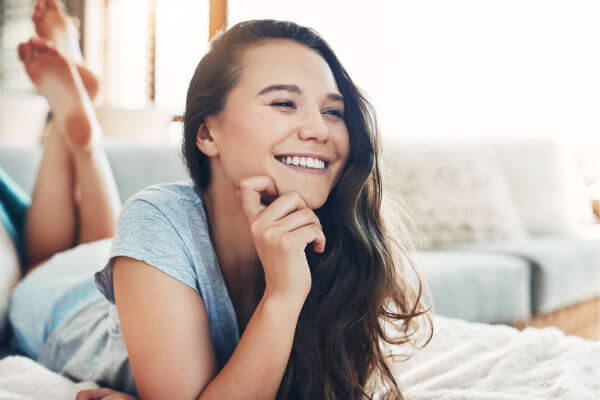 Discovering new activities can be a fun and exciting way to break out of your routine and try something new.
Here are three practical steps to help you identify new hobbies or interests:
Reflect on your interests: Think about what you enjoy doing in your free time and what activities you have always wanted to try. Make a list of these interests and research local classes or groups that offer those activities.
Ask for recommendations: Talk to friends and family members about their hobbies and interests. They may have suggestions for new activities that you have never considered before.
Attend events and try new things: Attend local events, festivals, and classes to try new things and explore your interests. This can be a great way to discover new activities that you may not have considered before.
Don't be afraid to step out of your comfort zone and try something new. You may be surprised at what you enjoy!
How to make the most of your day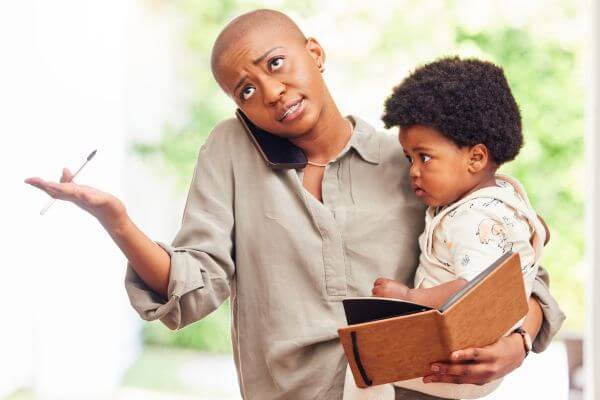 We all have 24 hours in a day, but sometimes it feels like there's not enough time to get everything done.
That is why you need to learn how to make the most of your day.
This is fairly simple but will make sure you have a productive fun day.
Step 1: Make a list of things you need to accomplish that day
To create an effective to-do list for the day, start by identifying the most urgent and important tasks.
Keep your list concise and realistic, and be sure to leave room for unexpected tasks or interruptions.
Consider using a digital or paper planner to help keep track of your tasks and deadlines.
Step 2: Choose a few activities to do now
When choosing the best activities to start with, it is important to consider personal interests and time constraints.
Look through the list above and pick your top ten things to do today. Then, narrow. it down from there.
Remember, nothing is set in stone, so don't be afraid to experiment and try new things.
Step 3: Plan your time wisely and stick to the schedule you set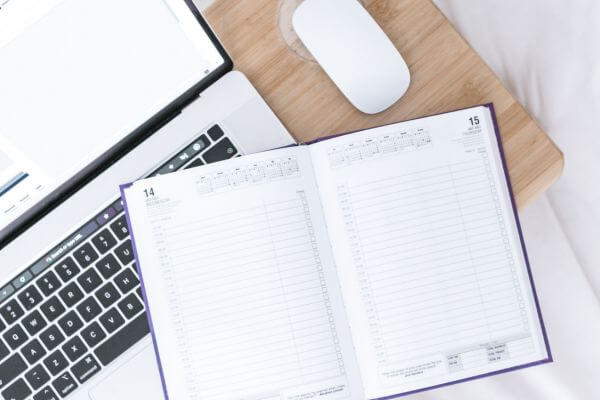 Effective planning and time management are essential for achieving your goals and staying motivated.
Set realistic goals and avoid distractions by limiting your time spent on social media or other non-work-related activities.
Additionally, it's crucial to find a balance between work and leisure and ensure that your schedule aligns with your life goals.
Step 4: Make sure you take breaks when necessary
Taking breaks throughout the day is crucial for maintaining productivity and enjoyment.
It's important to listen to your body and determine when a break is necessary, whether it's feeling mentally drained or physically fatigued.
Breaks should be at least 10-15 minutes long but can be longer if needed.
During breaks, consider getting outside for some fresh air and sunshine, whether it's a quick walk around a commercial center or a hike in a nearby park.
Step 5: Have fun while doing your activities
Don't be afraid to be silly and spontaneous, dance to your favorite song, or play a board game with your family.
You can involve your friends and family in your activities to make them more enjoyable.
And finally, remember that having fun is all about letting go of stress and enjoying the present moment, so don't take yourself too seriously and embrace the joy of the moment.
Enough Asking What Should I do Today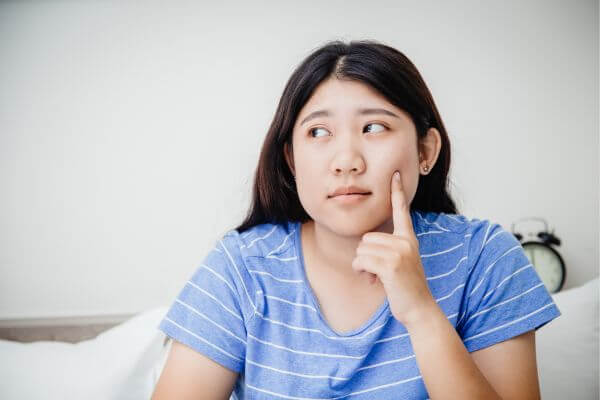 So there you have it, 77 things to do today.
And remember, the best way to find new things to do is to ask yourself, "What sounds fun?"
You might be surprised at what you come up with!
Remember, discovering new activities should be a fun and enjoyable experience.