Is Spirit Airlines Safe? [Everything You Need to Know] 
Inside: Are you wondering is Spirit Airlines safe? While Spirit is a low cost option, are their safety measures up to par? This guide dives into their safety procedures and fleet.
When it comes to flying, safety is paramount.
Meet Spirit Airlines, your go-to American low-cost airline.
This leaves everyone wondering is Spirit Airlines safe.
In this post, we will shed light on a question that might have crossed your mind – Is Spirit Airlines safe?
Spirit Airlines, ranked among the world's top 20 safest airlines, has been a familiar name in the US aviation industry.
Despite its popularity, misconceptions have led some to doubt its safety quotient due to its low-cost airline status.
Rest assured, in this guide, we will delve deep into Spirit Airlines' safety records and measures, providing you with comprehensive insights on everything you need to know before choosing them for your journey.
Be it their passenger safety awareness initiatives, effective communication strategies, or impressive safety accreditations, we're aiming to equip you with data-backed information to help you make an informed decision, allaying any concerns you might have about flying with Spirit Airlines.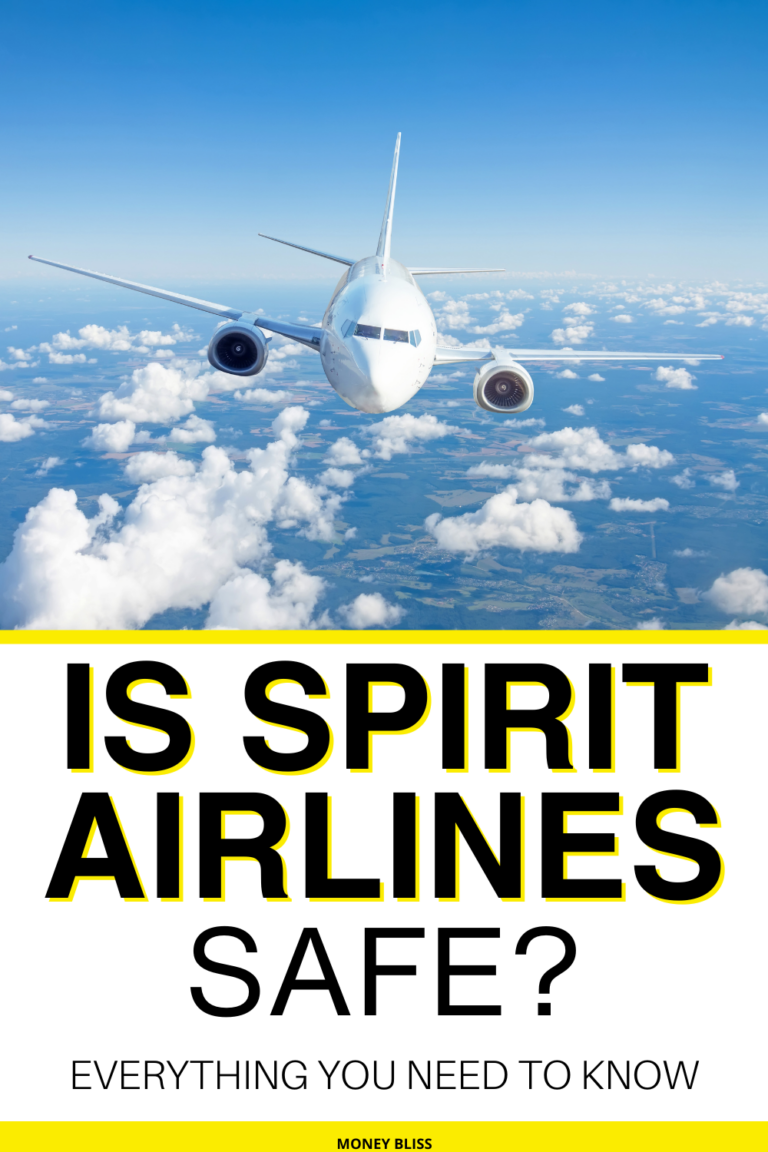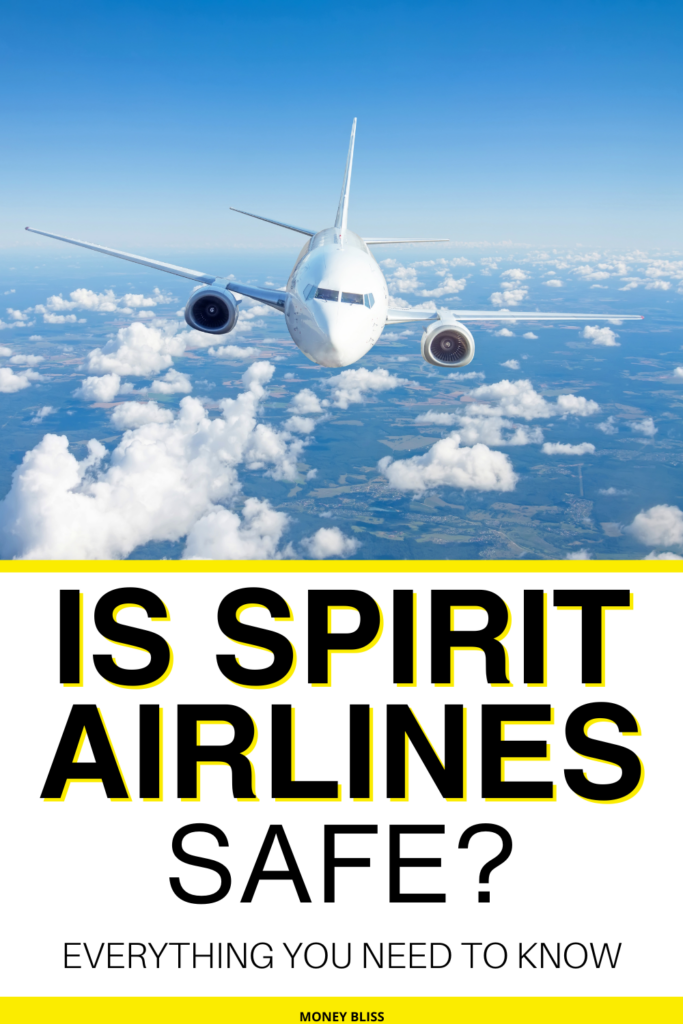 Is Spirit Airlines Safe?
Yes, Spirit Airlines is generally safe. It's just as reliable as any other major US airline, and it has never had a fatal accident since it was founded in 1980.
Spirit Airlines ensures rigorous training for its crew members and pilots to handle various situations efficiently.
Remember, while no airline can guarantee a 100% incident-free flight, Spirit Airlines maintains high safety standards.
This post may contain affiliate links, which helps us to continue providing relevant content and we receive a small commission at no cost to you. As an Amazon Associate, I earn from qualifying purchases. Please read the full disclosure here.
This post may contain affiliate links, which helps us to continue providing relevant content and we receive a small commission at no cost to you. As an Amazon Associate, I earn from qualifying purchases. Please read the full disclosure here.
Spirit Airlines Safety Record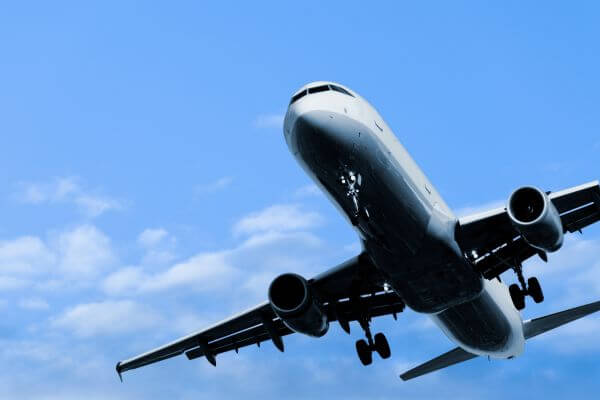 Maintaining an exceptional safety record is vital to any airline, and Spirit Airlines is no exception. Their commitment to passenger safety is reflected in their pre-flight safety briefings, proactive lines of communication, and strategic safety initiatives. IATA's assertion that ranking an airline's safety based on customer reviews is flawed reinforces the credibility of Spirit Airlines.
We delve deep into the safety record of Spirit Airlines, shedding light on their dedication to passenger safety, and the successful strategies they have implemented. A key point here is the absence of significant safety incidents within the past decade.
1. Airline Safety Rating
Safety ratings reflect an airline's safety record and compliance with aviation standards – they're pretty crucial when choosing who to fly with.
For Spirit Airlines, the rating is impressively high!
Certification: Spirit holds an Air Operator Certificate from the FAA (source).
Safety record: Even though they've had a few emergency landings, Spirit has had no fatal accidents in its history (source).
Remember, though, safety isn't the entire story. Where Spirit excels in safety, the experience is defined by customer satisfaction and services.
2. Safety of the Spirit Airlines Fleet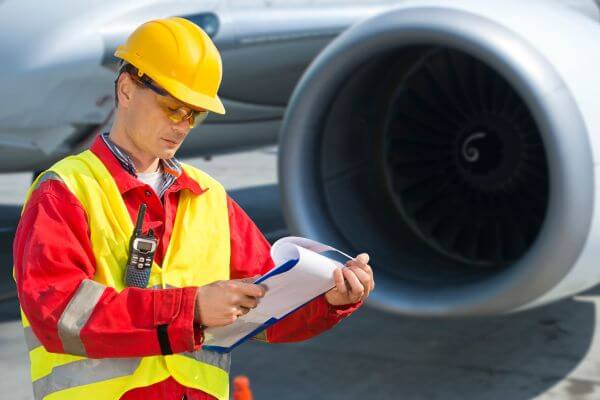 The Spirit Airlines fleet is composed completely of Airbus aircraft, with the Airbus A319, A320, and A321 among them.
Modern and reliable, the average age of the aircraft Spirit utilizes is merely six years old with their 200th plane just delivered. This relatively youthful fleet is one reason why Spirit is counted among the top 20 safest low cost airlines worldwide.
Additionally, Spirit Airlines is constantly investing in new technology to augment the safety and efficiency of its aircraft. This commitment to safety and innovation is proven through regular inspections, diligent maintenance, and strict adherence to the manufacturer-recommended service schedules.
3. Flight Safety Protocols
Spirit Airlines, a certified member of IATA, takes passenger safety quite seriously despite its low-cost status.
Here are some of the key safety protocols they follow:
The Spirit team is trained for various emergency situations, including necessary medical measures.
For urgent support, passengers can reach out to an agent using the free mobile app developed by Spirit Airlines. This assures on-the-go assistance.
In adherence to FAA rules, Spirit Airlines provides each passenger with a life vest stowed under the seat or between armrests.
Prior to each flight, passengers are made aware of vital safety instructions through pre-flight briefings such as proper usage of safety equipment and emergency actions.
In-flight safety cards are utilized as visual aids to facilitate a better understanding of these safety guidelines.
Spirit Airlines encourages passengers to report potential safety issues for a quick resolution.
Thus, flying with Spirit Airlines is indeed quite safe.
Note that Spirit Airlines operates under stringent rules set by leading regulatory bodies such as the International Civil Aviation Organization (ICAO) and the Federal Aviation Administration (FAA).
4. Safety Training of the Crew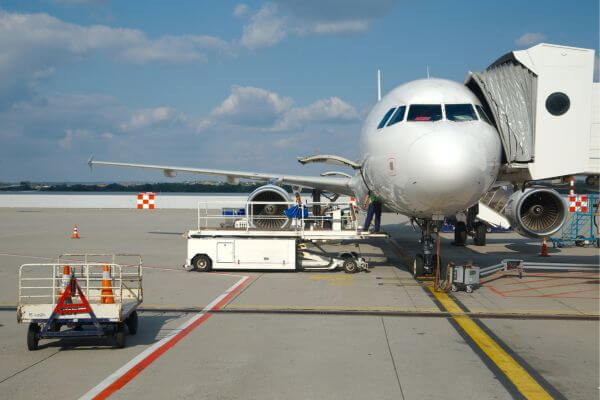 When it comes to air travel, safety is king! One crucial aspect is the training of flight crews.
As such, Spirit has a rigorous training program for pilots and cabin crew. Their focus? Emergency procedures, handling tricky weather, and managing complex flight situations.
Let's see how Spirit Airlines ensures its crew is well-prepared for any scenario:
Regular simulator training keeps the pilot's skills sharp. Flying virtual skies means quicker, smarter decisions in the real world.
Spirit doesn't just hire anyone. They've got strict criteria, ensuring only qualified, experienced folks join the team.
Continuous evaluations keep the crew's performance top-notch. Spirit never stops improving its safety standards.
Onboard safety protocols. Crew members undergo safety classes, learning how to respond during emergencies.
Real-life simulated scenarios are part of the training. Fires, water landings, you name it. Spirit's crew is ready for action!
That's Spirit Airlines – keeping you secure, one flight at a time!
5. Pilot Qualifications
Pilot qualifications at Spirit Airlines are stringent to ensure safety and operational efficiency.
Each pilot is required to have a minimum total of 1500 hours in fixed-wing aircraft, however, they prefer 2500 hours. They must possess a current FAA First Class Medical Certificate, an unrestricted Airline Transport Pilot License, and an FCC Radio Telephone Operator Permit. This consolidates their hands-on expertise, their medical fitness for flight duties, and their understanding of complex flight communications.
This rigorous screening guarantees that passengers are in the hands of highly skilled professionals capable of managing various flight scenarios.
Also, the good news, they have increased their pilot pay, which attracts higher-quality candidates!
6. Emergency Landing Procedures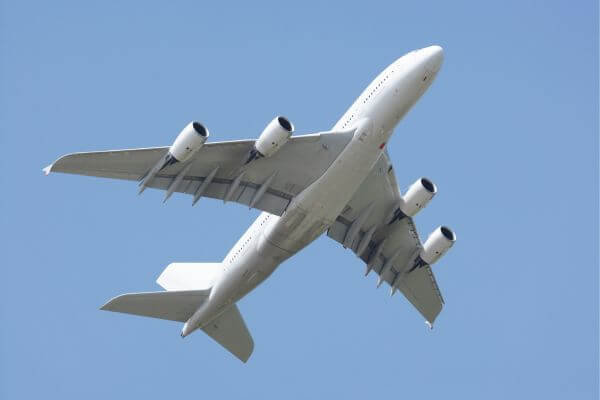 Emergency landing procedures are rigorously implemented and followed to ensure the safety and well-being of Spirit passengers.
In the event of an unforeseen complication or hazard, such as equipment failure, bird strikes, or detection of smoke or unknown odors on the aircraft, an emergency landing may be necessitated. Emergency landings can also happen due to severe weather turbulence that can potentially lead to risks during a flight.
Spirit Airlines has a commendable safety record, often resorting to these emergency landings as a safety measure to keep the passengers safe.
Despite having to make a few emergency landings over the past thirty years, it is noteworthy that Spirit has not faced any fatal accidents or crashes during this period.
7. Safety Checks of the Airplanes
Safety checks are the lifeline of any airline industry, making sure your travel from point A to B is as safe as can be.
When you're traveling with Spirit Airlines, these safety measures are taken to a whole new level.
First and foremost, seasoned mechanics inspect the Spirit aircraft from top to bottom. They check every little component – inspecting engine performance to the seat pitch, ensuring everything functions as it is supposed to.
Moreover, they keep a keen eye on the boarding processes, ensuring the necessity and safety protocols are met to precision. These inspections are not just occasional but happen on-ground prior to every takeoff. This allows any issues spotted during preflight checks to be rectified before the plane leaves the ground.
No stone is left unturned when it comes to the training of Spirit's staff. The staff undergoes intensive training sessions to equip them with the aptitude to handle unexpected in-flight situations promptly and efficiently. It's the people behind the scenes who add to your safety during a flight after all.
Remember, when flying Spirit, your safety isn't just a priority, it's their mission.
My Experience Flying Spirit Airlines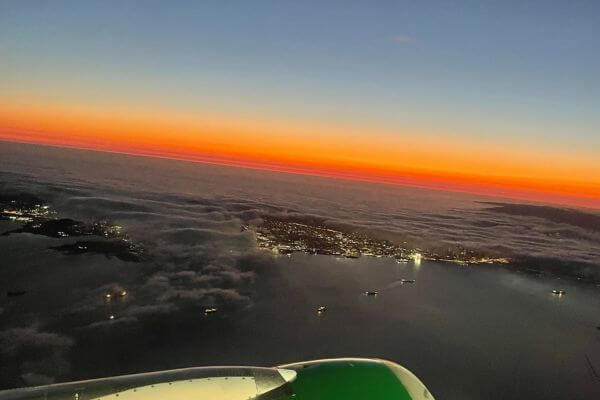 Flying with Spirit Airlines may be a basic experience, but it's honestly not all bad. It's an unpretentious, no-frills airline that delivers exactly what you're paying for–a cost-effective flight.
Personally, I don't get why Spirit gets a bad rap because every flight I have taken with Spirit Airlines has always been a good experience.
The cleanliness and modern simplicity of the newly operated Airbus are clean, but the seats remind you of any lack of luxury. Punctuality was another impressive aspect, as both my flights arrived right on schedule, if not a bit earlier.
Many people complain about the absence of an in-flight entertainment system, but it doesn't affect me as my kids and I were well-prepared with my personal entertainment on my phone and a book as a constant companion – one of my many travel essentials.
Most importantly, Spirit Airlines offers the advantage of budget travel, making it possible to explore more without a steep dent in the wallet.
Personally, I never pay for the extras like seat assignments and carry-on items, so being aware and planning ahead saves you from any surprises.
More often than not, I will purchase the Savers Club as the price to join lowers the airline ticket cost by more than the membership.
Also, I love that Spirit Airlines flies into the newer and much larger terminal at San Diego International Airport!
Pros And Cons of Flying Spirit Airlines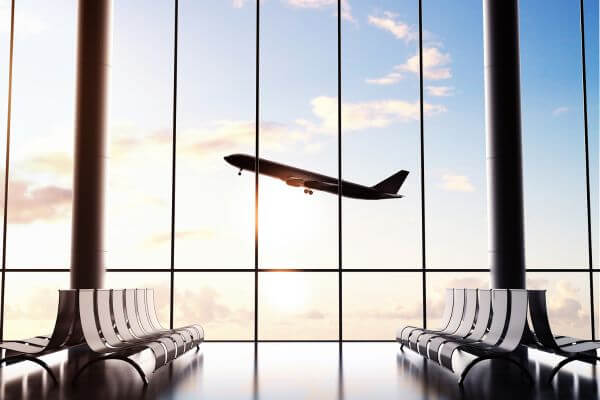 Looking for a cost-effective alternative for your air travel? Spirit Airlines might be the right choice.
Pros of Flying with Spirit Airlines:
Cons of Flying with Spirit Airlines:
– Budget-friendly fares – offers some of the lowest fares in the industry.
– Booking is made easy through both Spirit.com and Spirit mobile app.
– It owns one of the youngest, most fuel-efficient fleets in the U.S.
– Has commendable safety ratings.
– Offers the ability to choose your seat for a fee.
– Spirit Airlines generally runs on time. In fact, sometimes you may find flights landing slightly early.
– Plane hygiene is one area where Spirit does not compromise. They use mostly new Airbuses, ensuring clean and modern interiors.
– Most travelers have spoken favorably about the ground and flight crews of Spirit Airlines. They seem to go above and beyond to make passengers comfortable.
– Extra charges apply for baggage. Remember, due to their low-cost model, Spirit encourages minimal luggage.
– Upgrading your seat doesn't offer any additional services.
– No free meals or drinks are provided during the flight. You will need to purchase these.
– Seats may be uncomfortable for some passengers.
– Limited free flight cancellation or rescheduling options.
– Lack of legroom could potentially hamper your comfort, especially if you're tall or traveling long distances.
– No inflight entertainment systems.
– Overhead space may be limited, and you might have to pay extra for more significant carry-ons.
Finally, if budget is a priority, Spirit Airlines has you covered. The airline offers highly economical options for both domestic and international travel.
You may come across mixed customer reviews regarding Spirit's customer service. Make sure you come with the right expectations for a budget airline.
Why is Spirit so cheap?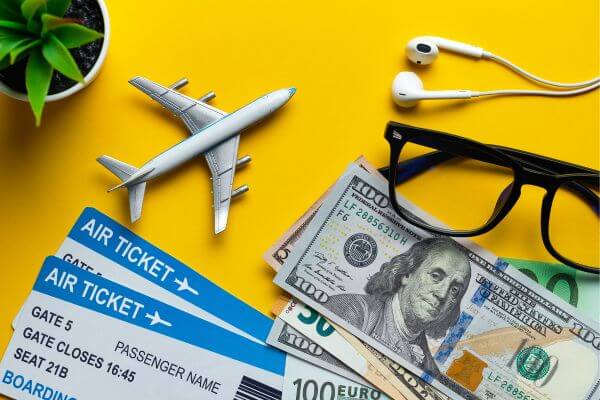 Why is Spirit Airlines so cheap, you ask? The answer lies in their unique business strategy.
Non-ticket revenue: They adopt a budget-friendly strategy by charging extra for add-ons like seat selection, carry-on bags, and in-flight food and beverages. According to their 2022 financial reports, over half of Spirit's total revenue per passenger comes from these non-ticket avenues.
Streamlined fleet: Unlike other airlines operating different types of aircraft, Spirit keeps it simple with just one family of aircraft – the Airbus. This significantly cuts down on training and supply chain expenses.
Save on Baggage: You can easily skip checking a bag if you pack everything in your carry-on. Or invest in my favorite seven-pound luggage to save on checked baggage fees!
It's this clever business model that helps Spirit offer those unbeatable low fares.
FAQ
Conclusion: Is Spirit Airlines Safe?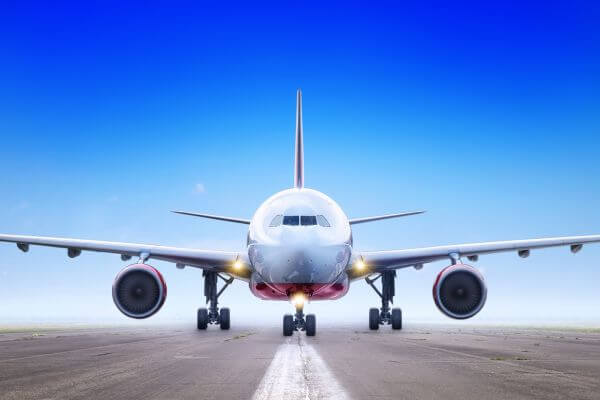 In conclusion, your concerns about Spirit Airlines' safety may be a bit exaggerated.
Spirit Airlines ranks among the top 20 low cost safest airlines.
Over the past decade, Spirit has demonstrated a strong safety record, showing its dedication to passenger safety.
Safety protocols and equipment are prioritized, with crew members undergoing rigorous training to handle diverse scenarios.
Spirit operates with newer aircraft, a move applauded by travel professionals as a cost-effective safety measure.
There have been some criticisms, like limited flight options and cancellations, which should be taken into account in travel planning.
Thus, while no airline can promise absolute safety, Spirit certainly takes measures to ensure passenger well-being.
Don't forget to get your Amazon travel must haves before your flight!
About Spirit Airlines
Originally established in 1980, Spirit is based out of Miramar, Florida, making the world a little smaller with 60+ destinations across the U.S., Central America, South America, and the Caribbean.
They have established themselves as the low-cost, no-frills airline.
What can you expect when flying with Spirit?
It offers a "Free Spirit" frequent flyer program where you can rack up reward points and exchange them for perks like seat selection and baggage check-ins.
Different seating options to suit your comfort; you can pick Economy Class, Big Front Seats, or Exit Row Seats.
They got your in-flight hunger covered with a variety of snacks and drinks for purchase.
Always stay connected with their Wi-Fi services on specific aircraft.
When flying with Spirit, you can expect strict adherence to their baggage weight and size policies. It's crucial to be familiar with these restrictions and pack accordingly to prevent any airport hassles.
Got a problem? Their customer support is just a call or email away, round the clock.
So, grab your ticket today and experience a journey filled with comfort, convenience, and cost-efficiency.