30 Best Travel Essentials Everyone Wants For Your Next Trip
Inside: Looking for the best travel essentials? Look no further! This guide has everything you need to pack for a trip.
There's no feeling quite like the thrill of embarking on a new adventure, and with these top-notch travel essentials, your journey is set to be an absolute blast!
These travel essentials play a crucial role in not just enhancing your travel experience but also in keeping your trip organized, efficient, and absolutely "funner"!
Prepare to soar into hassle-free travel filled with joy, convenience, and unforgettable moments.
Many of my readers diligently save for their vacation and sometimes forget the small details like – travel essentials.
Traveling can transform from a stressful ordeal into an exciting escapade when armed with these must-haves that smart travelers swear by.
So, buckle up for an exhilarating journey ahead, knowing you're perfectly prepared to take on the world. Let the adventures begin!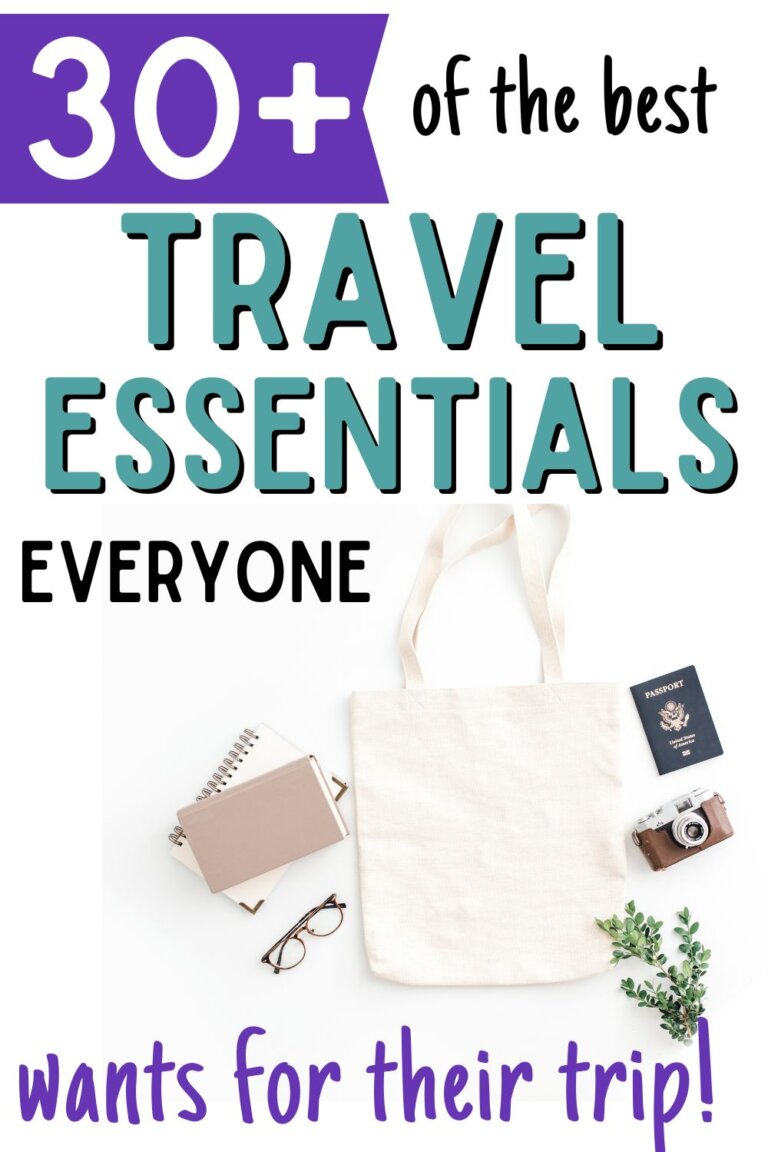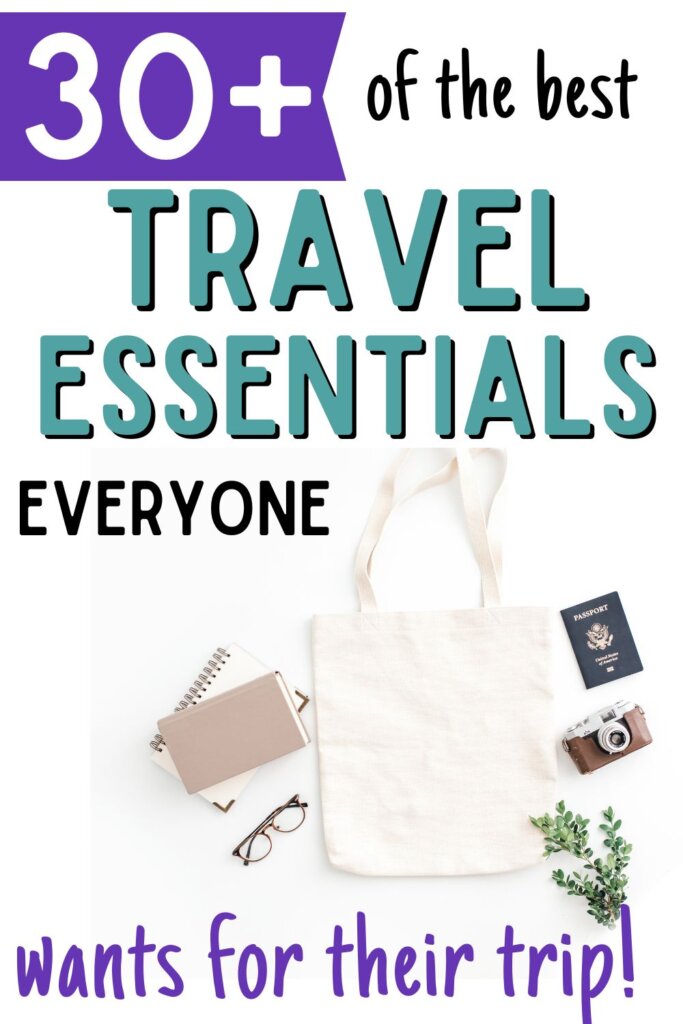 What are Travel Essentials?
Getting back to travel? Isn't it just lovely!
Well, travel essentials are your new best friend! Waves of seasoned globetrotters have prepared this special guide for your benefit.
These items qualify as essentials because they streamline the packing process, afford comfort while traveling, and add a dash of fun to your adventures.
Also, there are so many cool gadgets available now that make traveling seamless.
What things are essential for Travelling?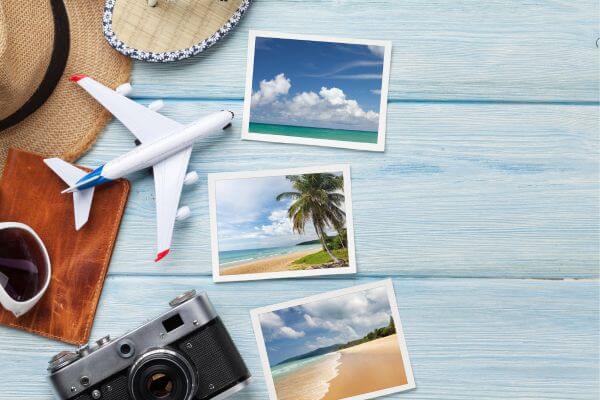 Before you head off on the trip of your dreams, pack the right travel essentials to maximize your fun!
Meds: Don't forget your prescriptions and common medicines for allergies or pain. Remember, health first!
Travel Insurance: Give yourself peace of mind by buying travel insurance – especially if you are traveling internationally.
Travel Credit Card: Credit cards are a simple way to pay when traveling. Make sure you have no foreign transaction fees!
Document Copies: Keep digital copies of essential documents to minimize panic and ensure quick verification in case of loss. And share this with someone in case you lose your phone!
Joyous journeys come from well-prepared travelers!
This post may contain affiliate links, which helps us to continue providing relevant content and we receive a small commission at no cost to you. As an Amazon Associate, I earn from qualifying purchases. Please read the full disclosure here.
What are 3 items to take on vacation?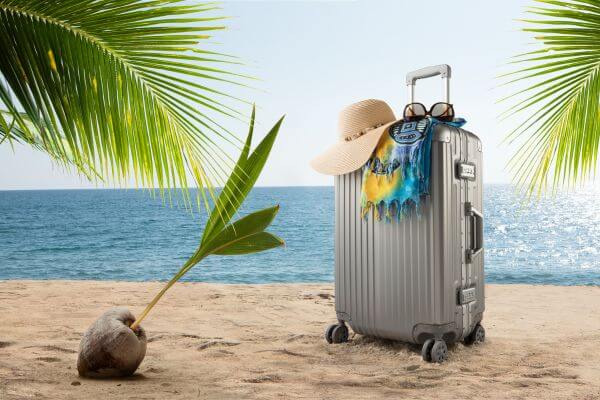 Embrace the exhilarating aura of preparing for your much-awaited vacation!
Tuning into your needs and wants as a traveler, three crucial items stand out as top priority:
Anti-Theft Bag: This is an ideal travel companion – it comes with built-in security features that keep your belongings secure, reducing the risk of theft during your travels. With advancements in fashion, you can now find stylish options with exceptional functionality, making them perfect for vacations where style and security are priorities.
eReader: like the Kindle Paperwhite, makes the perfect vacation companion as it combines the portability and weightlessness of a single book while providing the capacity to store thousands of novels for entertainment. Moreover, its adjustable light settings and long battery life facilitate reading during transit, whether it's mid-flight or at night, without disturbing others – a luxury traditional books can't offer.
Tech Organizer Case: ensures all essential tech accessories like cables, adapters, and devices are neatly organized and easily accessible. This not only eliminates the hassle of rummaging through your bag for a tangled cord but also helps to maximize the efficient use of space within the bag.
Remember, the key is to pack smart and embrace savvy travel essentials that optimize comfort and convenience!
Best Travel Essentials Everyone Wants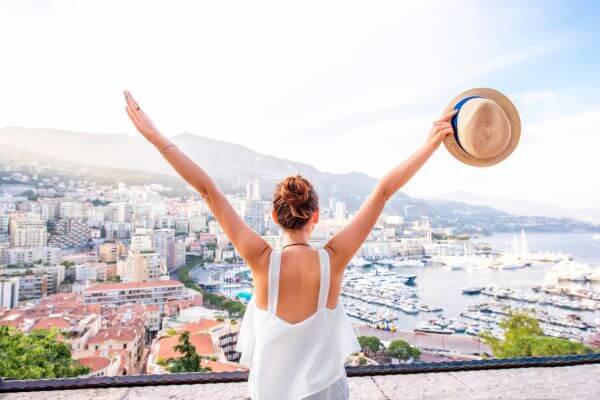 Planning for a trip often entails the excitement-charged task of selecting the right essentials to pack.
This section highlights the best travel essentials that everyone craves, from the appropriate attire to tech gadgets, that go a long way in enhancing convenience during your journey.
These items, carefully curated by experienced travelers, promise to make every trip, whether short or long, a hassle-free experience.
1. Apple AirTags
Get ready for your next adventure with a travel essential that's as smart as it is useful – the Apple AirTag.
This tiny gadget can make your trips stress-free by preventing the harrowing instances of lost luggage.
As a modern-day traveler, you'll love the security it brings to your journeys. Simply sync the AirTag with your 'Find My map' and place it in your luggage to keep track of your belongings from point A to point B.
Lost luggage is increasingly common, but with an Apple AirTag, you're covered.
Don't forget these handy AirTag holders!
2. Travel Backpack
A travel backpack is your next must-have travel essential!
It's an easy and convenient way to keep all your essentials – think wallet, phone, keys, passport – in one place, and with some even featuring a built-in USB port, you'll never run out of battery on the move.
Its versatility and functionality, such as several compartments for organization and a separate section for shoes, are just unbeatable. Seriously, these travel backpacks are way cooler than your backpack from high school!
3. Luggage Scale
Traveling soon? Don't even think about neglecting the trusty luggage scale!
This small but mighty tool, loved by frequent travelers like us, is your ticket to a stress-free journey.
With this compact gadget, say goodbye to dreaded overweight baggage fees.
Pack it in your carry-on for on-the-go convenience and weigh it with precision every time. One of my best gifts ever!
4. Anti-Theft Bag
An Anti-Theft Bag offers peace of mind when traveling, with built-in safety features deterring theft. These bags aren't just secure but also fashionable, which is perfect!
The locking zippers act as a deterrent against potential theft as they add an additional barrier of protection.
Moreover, the incorporation of RFID blocking technology in these bags ensures your valuable information stays protected. This technology prevents identity theft by safeguarding any object with an RFID chip, such as passports issued after 2006 and credit/debit cards, from being read through your bag.
While traditionally, anti-theft bags have been seen as lacking in style, new versions of these bags are coming up in several fashionable options. As stated, they are now available in various colors like navy, charcoal, merlot, and blush apart from the usual black.
5. Underwater Action Camera
As a travel essentials superstar, the Underwater Action Camera ensures you never miss capturing a thrilling aquatic adventure. Turning ordinary snapshots into extraordinary keepsakes, this camera becomes a must-have for wanderlust souls.
Remarkably sealed, this camera captures stunning photos even from underwater.
Perfect for beachy holidays, and even more beneficial for snorkelers and swimmers.
Get for a tech-free vacation!
Pro tip: Master using this camera during daylight for better results.
6. Bluetooth Earbud Transmitter – Perfect to Use Your Airpods Pro
Head off on your next adventure armed with the Twelve South Bluetooth Audio Transmitter. This coveted travel essential turns your flight into a personal cinema!
Its superb features include high-quality sound transmission, pairing capabilities with airplane TVs, and functioning as a headphone splitter.
Ideal for tech-savvy travelers and those who love using their own headphones.
7. External Portable Charger
Don't forget your portable charger – it's a true travel hero! Imagine never running out of battery while navigating unfamiliar territories or capturing memorable moments.
This external power bank ensures your devices always stay juiced up.
Lightweight and compact size
Fast-charging capability
Can charge multiple devices at once.
Expert tip: Choose a charger that can power your device type at least 4x from zero battery.
8. Lightweight Luggage
Investing in lightweight luggage helps travelers avoid excessive baggage fees.
This is what we did over ten years ago and I can truly say we have saved thousands of dollars.
Look for luggage that weighs less than ten pounds. With most airlines capping luggage weight between 40-50 pounds that gives you 30-40 pounds of your stuff that you can pack.
While it is an upfront investment in new luggage, you will significantly reduce the risk of incurring additional fees.
9. Travel Wallet
This is something I picked up right before my last flight (teal of course)! I loved it because it was lightweight and compact size for easy carrying. Even in my yoga pant pocket!
Heald exactly what I needed with organized compartments for ID, cash, and credit cards
Sleek design that suits any style
RFID protection to keep your information safe
Travel wallets are perfect for minimalist travelers who love simplicity and security.
Learn how much cash can you fly with. It is more than your travel wallet!
10. Passport Holder
A passport holder: the travel essential you never knew you needed.
It's the perfect companion for safeguarding your most priceless travel accessory – your passport.
Super convenient, passport holders come equipped with slots for important IDs, boarding passes, and even stashed currency.
The RFiD-blocking feature ensures your personal details remain secure from potential scams.
If you are traveling internationally, then this is something you want to seriously consider.
11. Tech Organizer Case
It's a must-have to neatly stash all your tech essentials. Never be frazzled by tangled cords or lost chargers again.
The Tech Organizer Case, like the top pick FYY Electronic Organizer, is your ultimate travel buddy ensuring a clutter-free trip.
Ample space for multiple chargers, durable, and easy-to-use zippered compartments.
Be the organized traveler everyone envies!
12. Portable Door Lock
You mustn't miss out on the Portable Door Lock when packing your travel essentials! This compact lock adds top-notch security and peace of mind to your trips.
Portable door locks are hot on the list of travel essentials because of their simplicity – easy to use, install, and pack in your luggage.
Best for solo travelers and Airbnb guests, this device prevents unexpected entrance even with a key.
Pro tip: Always test the lock right after installation for foolproof safety.
13. Carry-On Rolling Luggage
With precise packing, it is feasible to fit everything you need into this one carry-on, thereby ensuring a seamless travel experience.
Picking the best carry-on rolling luggage for your needs requires careful consideration. Rolling luggage with 4-wheels can be ideal as it takes the weight off your wrist and can be rolled effortlessly by your side.
Spacious enough to accommodate all your travel essentials like laptop, shoes, etc.
Opt for brands that offer a good warranty to ensure the durability of your luggage.
If your travel involves different types of terrain or switching from airports to cobblestones, you might want to consider a wheeled backpack which can be rolled or carried as needed. Lastly, always ensure that your chosen luggage is lightweight, versatile, and
These suitcases not only provide convenience due to their mobility but also allow the freedom to avoid checked luggage.
14. Toiletry Bag
Toiletry bags have become an essential part of smart packing for travel.
Hanging toiletry bags, like the Bagsmart option, represent a game changer, contributing significantly to an organized, convenient, and hassle-free travel experience.
Pick one that has the ability to accommodate a week's worth of travel-size toiletries.
15. Travel Duffel Bag
Whether it's a long adventure or a weekend getaway, a travel duffel bag is incredibly useful.
It holds your essentials—clothes, tech gadgets, toiletry bag, keys, phone—safely and conveniently.
Remember the thrill of keeping all your belongings organized? You get that with the multiple compartments.
Also, let's not forget about that separate section for shoe storage—talk about clutch!
Best feature? Some come with a built-in USB port to ensure your devices are always charged.
Expert tip: Look for a bag that's airline-compliant, lightweight, and durable.
16. Travel Pillow
Ready for your next adventure? Don't forget your travel pillow – it's your key to ultimate comfort!
Many popular Travel Pillows offer tailor-made support for your head and neck, especially on those long-haul flights. It's lightweight and packs easily, meaning less hassle for you.
Best for those who value a peaceful in-flight snooze, this game-changing essential comes with a memory-foam wall offering unmatched comfort.
Pro Tip: Pair it with the EverSnug travel blanket, It doesn't just keep you cozy but doubles as a compact cushion too! Now, that's travel made comfy and convenient!
17. Sunglasses Case
Off to a sun-soaked adventure, you need a nifty sunglasses case! It's a must-have to safeguard your shades from damage while in transit.
Perfect for those eyeing to pack multiple pairs of sunglasses, you'd love this.
Expert tip – Choose a case that securely holds your glasses snugly, ensuring no damage takes place during the journey.
18. Contact Lens Case Kit
After my last late night flight, I was determined to find a better system for my contact. Enter the Contact Lens Case Kit.
Perfect for maintaining your vision care away from home, this kit boasts a mirror, mini solution bottle for your contacts, lens case, tweezer, and remover tool.
You can also get a contact lens and glasses case combo travel kit!
This handy, compact kit is an asset to anyone wearing contacts. Not only will it make your travel simpler, but it's also affordable, priced under $10.
19. Reusable Water Bottle
Set off on your travels with the ultimate companion, a reusable water bottle!
Refill at any airport water fountain and save on plastic and expenditure – a savvy choice for our planet and wallet!
Plus this is a frugal green item with less plastic waste and sustainable hydration.
Expert Tip: Pack Liquid IV or Nuun tabs to make your drink a fun experience!
20. Packing Cubes
Say goodbye to disorganized luggage with packing cubes—your best travel buddy!
They're a lifesaver for the frequent flyer seeking an organized and hassle-free travel experience. Especially those traveling with kids!
With features like shoe sleeves and compressibility, they're ideal for chronic over-packers or shared-luggage travelers. I cannot say how helpful packing cubes are for trips!
21. Luggage Straps
Luggage straps are a travel essential you shouldn't overlook! These handy accessories offer added security and ease for every traveler.
Designed with durability and convenience in mind, luggage straps, such as the TSA-approved luggage nylon straps, keep your checked bags secure during long flights. You'll also love their visibility feature – bright neon colors that make your suitcase easily identifiable!
Ideal for people frequently on the go, they've garnered solid endorsements from seasoned travelers.
22. Travel Pill Box
Say goodbye to loose pills and experience medication portability at its finest with the Travel Pill Box – a real game changer for travel essentials!
The sheer convenience it offers makes it a must-have for every traveler.
The Travel Pill Box keeps your medications organized with multiple compartments that can be labeled as you wish.
Ideal for people on the go, it eliminates the need for bulky pill boxes and plastic bags.
Expert Tip: Allocate distinct sections for different medications and times of the day to ensure regularity even when your travel schedule is unpredictable.
23. Universal Travel Adapter
This top-quality adapter is a jet-setter's delight, ensuring you're always powered up on your globe-trotting adventures.
A travel adapter is a useful device that allows travelers to use their electronic devices in countries where different plug standards are used. It provides a hassle-free way to keep electronic devices like laptops, phones, or cameras powered up, vital for staying connected and entertained during international travels.
With its functionality in over 150 countries and capacity to charge six devices simultaneously, it's perfect for the tech-savvy traveler.
Remember, it's not a voltage converter, so ensure your devices are dual-voltage. If not, pack an adapter that converts voltage.
24. TSA Approved Luggage Lock
Secure your luggage with the TSA Approved Luggage Lock, an absolute must-have for every savvy traveler.
With this lock, enjoy peace of mind on your journeys, assured your luggage is safe and no one has been through your stuff!
Featuring easy-to-read dials, an inspection indicator, and a durable zinc alloy design, it's perfect for frequent flyers and security-conscious travelers.
Expert Tip – Always lock your suitcase when unattended to deter theft. And carry an extra in case yours is lost.
25. TSA Approved Travel Bottles
These TSA Approved Travel Bottles are magnificent game-changers for any frequent flier.
They're precisely designed, with an easy dispensing mechanism, and leak-proof tops, plus conform to TSA size limits.
A supreme choice for savvy travelers, they're reusable, eco-friendly, and wallet-friendly.
26. Luggage Cup Holder
The Luggage Cup Holder is about to be your new jet-setting best friend. (In fact, I'm buying this for my son for Christmas.)
This genius accessory deftly holds your coffee or water bottle, freeing you up to maneuver through busy airports effortlessly.
Even better, it features a handy pouch for storing essentials like ID's or credit cards.
Juggle less and travel more, with this brilliant travel necessity!
27. Compression Socks
Long-haul flights call for compression socks! They increase blood flow while reducing swelling and the risk of blood clotting which may occur due to prolonged periods of sitting, such as during long flights.
Thankfully, they are way more stylish than the traditional hospital-issued white compression socks. This has caused their popularity to soar, providing pressure from the ankle upwards, making them essential for flights.
These socks provide graduated compression especially high at the ankles and reduce upwards towards the knee, facilitating increased blood flow.
Moreover, they are not only meant for those with medical conditions, but also beneficial for travelers, athletes, and those who stand for long hours at work. They enhance overall leg health by minimizing swelling, fatigue, and discomfort, thus improving the quality of your daily activities and sleep.
28. Cruise Luggage Tags
Get ready to sail in style and convenience with one indispensable travel essential – cruise luggage tags.
It's that little gadget you never knew you needed until you've used one and seen its magic.
Here's why: These tags make your bags unmistakable, reducing the risk of losing them amidst a sea of sameness. It's a godsend for frequent cruisers as your company-issued tags won't fall off.
Go for brightly-colored, durable tags. A simple trick, but could save you from a world of lost luggage stress.
29. Laundry soap sheets
One of the best ways to pack less is to run a quick load of luggage on your trip. So, these laundry soap sheets come in handy! We also pack two dryer balls as well.
Ready to pack for your next adventure? Don't forget laundry soap sheets, a travel game-changer! –
They're lightweight and occupy minimal space. This is great when packing a minimalist capsule wardrobe.
No time to find a laundromat? Then, use SinkSuds which can be used anywhere!
30. Security Cameras at Home
Securing your home with surveillance cameras while traveling is a crucial precaution.
The peace of mind offered by a vigilant "electronic eye" is incomparable. These cameras capture real-time footage, aiding in deterring burglaries and providing evidence if needed. Perfect for frequent travelers, it assures your abode's safety from afar.
When we travel, we install one inside our house with an instant notification on our phones. As motion is detected, a siren noise goes off, which I'm sure would terrify any intruder!
Expert tip: Opt for cameras with remote-access features, so you're always a glance away from your home.
What are the five most important items you need for these vacations?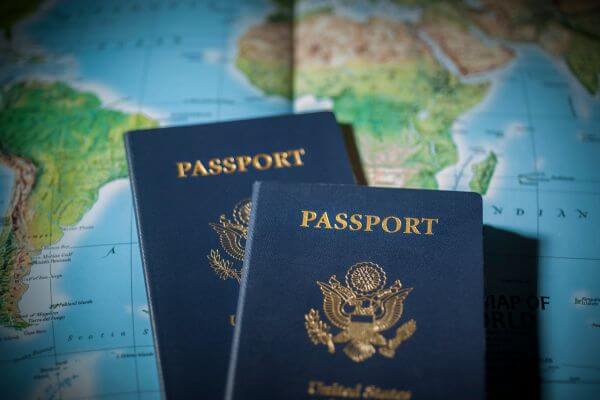 Setting off for your much-anticipated vacation?
Here are the top five must-have travel essentials for an easy-going and memorable adventure.
Travel Planner and Journal: This bundle is essential for planning your trip and keeping track of your daily activities. The planner helps organize your itinerary, while the journal provides a wonderful means to record memories and experiences from your trip.
Multipurpose Clothing: Items like versatile shoes or pants that are ideal for multiple activities such as hiking and sightseeing are crucial to pack. Such items can save you space in your baggage, simplify your travel outfits, and cover a variety of travel occasions or activities.
All-in-One Travel Bag: A multipurpose bag, like a fanny pack or backpack, is an important versatile travel essential. This item keeps your essentials within easy reach, aids organization, and can adapt to a variety of travel situations.
Personal Care Essentials: Depending on your destination and planned activities, personal care items may include sunblock, moisturizer, or insect repellant. They ensure you are prepared for the environmental conditions you may face and can greatly enhance your overall comfort and well-being during your travels.
Travel Luggage: This trendy luggage piece thrills travelers with its durability and sleek design. Make sure your suitcases are lightweight!
Remember, a well-prepared traveler is a happy traveler. Aim for comfort, protection, and convenience!
Which Essentials for Travelling are your Next Purchase?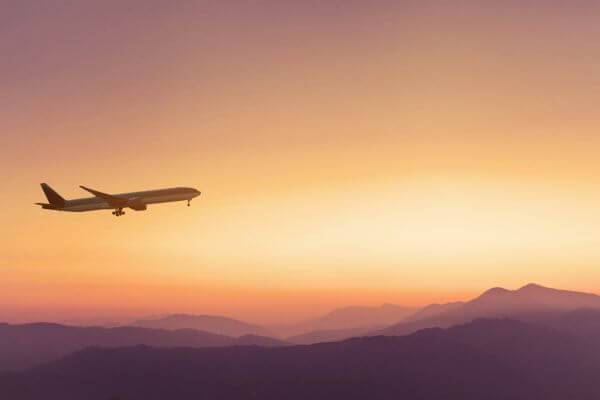 Ready to embark on your next adventure?
Don't let unexpected situations curb your enthusiasm – it all starts with being prepared.
Remember, travel isn't just about the destination but the journey, and the journey includes packing well!
With these travel essentials ideas, you can load up your bags with high-quality travel gear, ensuring comfort and stress-free experiences during your trip and beyond. Many of which are actually Amazon travel must haves.
Investing in essentials now will not just save you money down the line, but also help avoid irritating travel hitches.
Whether it's tangle-free cords, smart luggage, or convenient packing tools – each item on our list has earned its spot by proving its worth on countless journeys for me.
So, next time you're planning a trip, remember to refer back to this list. Good preparation equals to great journeys!