Is CardCash Legit: The Ultimate CardCash Review
Inside: Are you looking for a safe and convenient way to buy and sell gift cards? If so, CardCash may be the perfect option for you. This comprehensive review will explore everything you need to know about this popular online marketplace.
Gift cards often seem like the perfect hassle-free gift solution, but receiving a card from a retailer that doesn't align with your interests can result in unused potential and wasted money.
This is a common occurrence, with Americans currently holding around $21 billion in unused gift cards (source).
I know I have plenty of unused gift cards – probably around $300 worth laying around.
In response, companies like CardCash.com have stepped in to make these cards useful again and alleviate this universal frustration.
The simple goal is to help you extract value from those unwanted or unused gift cards by providing a platform to sell them safely. The solution not only converts unused cards into cash but also offers the opportunity to swap them for discounted cards from preferred retailers or a prepaid Mastercard.
Here is my CardCash review on the simplicity of getting cash for my unused gift cards.
In an era of savvy shopping and financial mindfulness, CardCash is a promising solution to make the most of every gift card.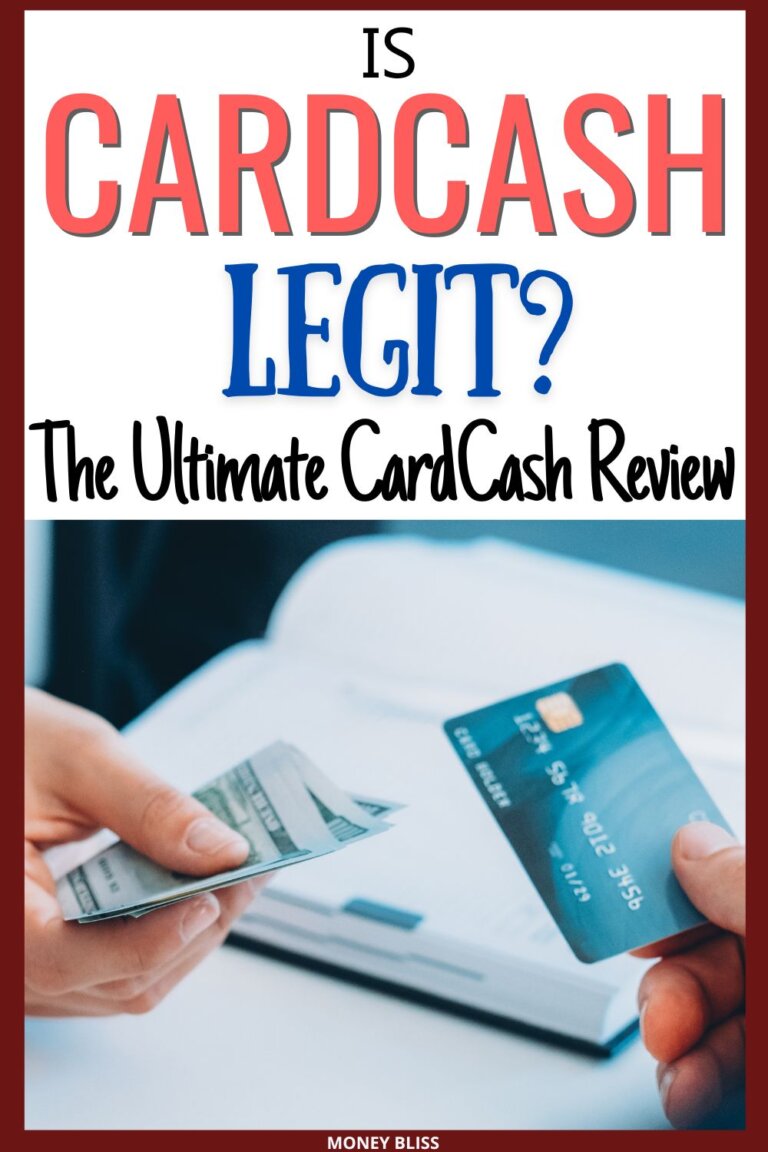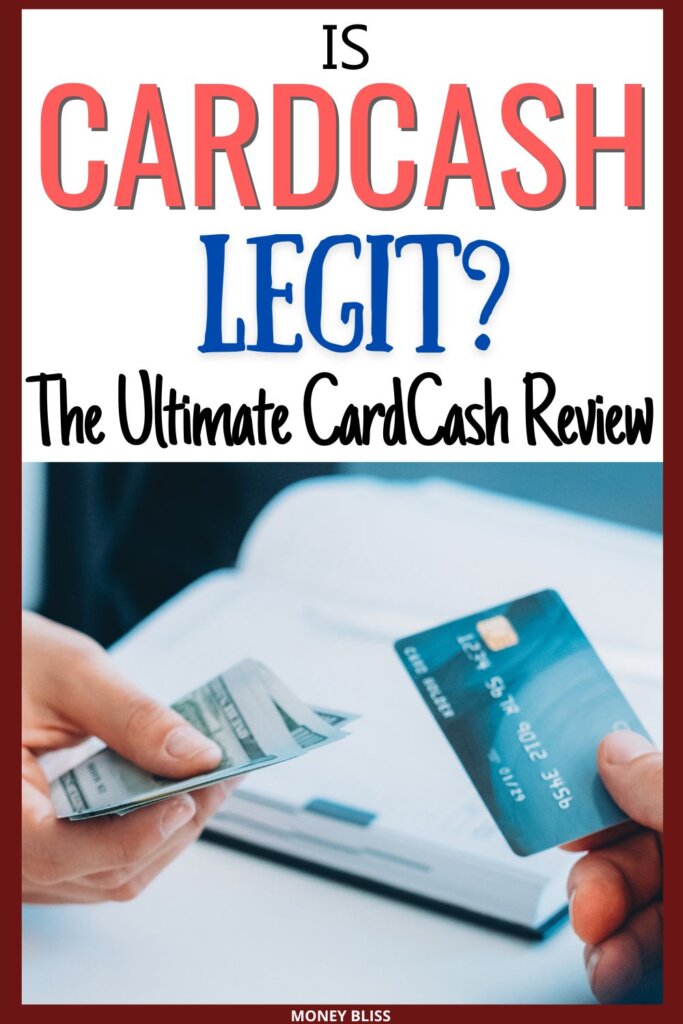 This post may contain affiliate links, which helps us to continue providing relevant content and we receive a small commission at no cost to you. As an Amazon Associate, I earn from qualifying purchases. Please read the full disclosure here.
What is CardCash?
CardCash is a valuable online platform you can tap into for buying, selling, and exchanging gift cards. A brainchild of Elliot Bohm and Marc Ackerman, it was launched in 2009 with the goal of solving the problem of unused gift cards in America.
Via the CardCash platform, you can:
Sell your gift cards for up to 92% of the card's value based on the popularity of the retailer.
Use CardCash to purchase gift cards, at a discounted rate, in bulk from over 1100 brands including big names like Amazon, Walmart, Starbucks, and CVS.
Swap your gift card for another retailer. You won't get the same value though.
Remember, though, you won't quite get the full value of your card as CardCash keeps a small percentage.
Does CardCash pay you instantly?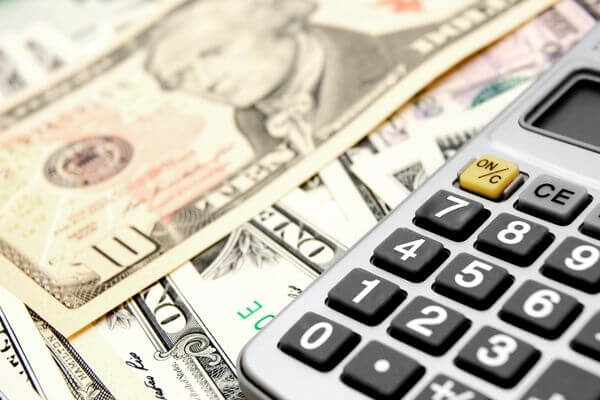 No, CardCash does not provide instant payments with cash.
Instead, after your order is approved, payments are typically made within a 48-hour window. This is due to standard processing times.
However, if you select another gift card. That will be available once your order is approved.
The invoice for the gift card claims to offer approximately 92% of the card's value, but it's worth noting that the actual payout can be lower at times.
How Does CardCash Work?
CardCash is a brilliant platform if you're looking to sell, buy, or exchange gift cards. Here's a quick guide on how you can get started:
Sign up on CardCash.com.
To sell a gift card, enter the merchant's name and the balance on the gift card.
CardCash will give you an offer; if you accept, you get paid via mailed check, ACH payment, or PayPal. Or you can opt for a Prepaid Mastercard or another retailer gift card of your choice.
To buy a gift card, browse through the list of available cards and pick one that suits you.
Proceed to payment and enjoy your discounted gift card!
Pro Tip: Always check the price differences between the card value and the purchase price for the best deals.
How much does CardCash pay for gift cards?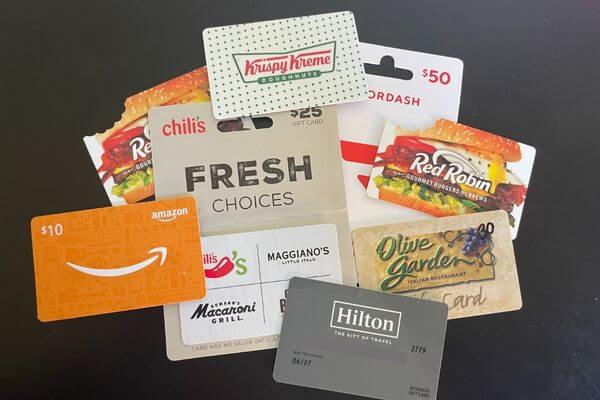 Contrary to what CardCash claims, you won't receive the full 92% of your gift card's value.
The actual amount you'll get depends largely on how popular the issuing merchant is. For popular sellers like Amazon or Walmart, you might get closer to their claim, but not always.
Sadly, for less-known retailers, offers might sink as low as 50% of your gift card's worth.
Pros of CardCash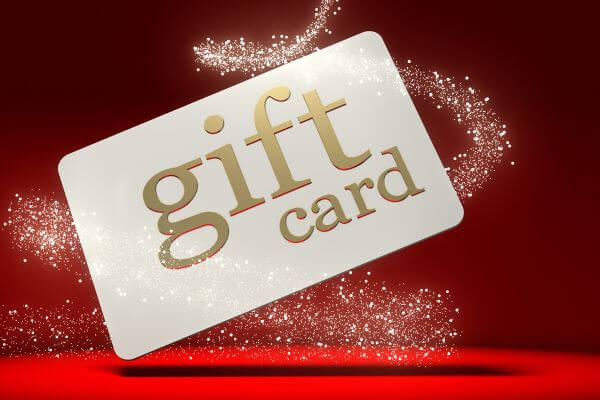 Considering an online platform for buying, selling, or swapping gift cards? CardCash is definitely one to consider.
Personally, I wanted to test it out and today you can find my CardCash Review.
The distinct features of CardCash include:
A wide selection of gift cards from over 1100 retailers
Instant payment in cash or a swap for another gift card when you sell your unused gift cards
Exclusive offers and discount opportunities for regular users
Convenience as the platform is easy to use and provides a hassle-free experience for users who buy or sell gift cards.
Unused gift cards can be sold for cash or swapped for your preferred merchant's gift cards, giving value to otherwise wasted money.
Very user-friendly: It's simple and effortless to buy and sell gift cards on this platform – a massive plus for users.
With all these advantages, CardCash makes a pretty compelling case as your go-to online gift card marketplace.
CardCash, a reputable gift card marketplace, might just be the perfect match for your needs!
Cons of CardCash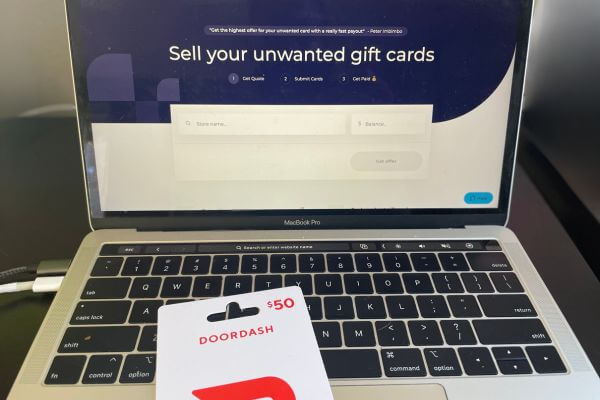 Before you decide to use CardCash, it's important to weigh the drawbacks of the platform against its benefits.
Recognizing these concerns helps you make an informed decision and avoid potential hiccups along the way.
Here are the top cons to using CardCash:
Lower Payouts: When you decide to sell your gift cards on the platform, you might receive lower payouts than you'd expect. Be sure to carefully evaluate these potential losses.
Merchant isn't on Platform: Not all merchants are available on the platform, which is unfortunate.
Short Buyer Protection Guarantee: Compared to other gift card marketplaces, CardCash's 45-day buyer protection guarantee feels rather insufficient. For comparison, Raise offers a guarantee for a full year.
Disappearing Balances: Many users have reported issues with their card balances mysteriously disappearing, which can be quite unsettling. Learn why this unfortunately happens.
Is CardCash Legit?
Yes, CardCash is legit.
They're a longstanding player in the gift card industry, thanks to robust security measures and a user-friendly platform.
Established over a decade ago, they have experience in offering a secure platform for buying, selling, or trading gift cards.
How do you go about sending eGift cards to CardCash?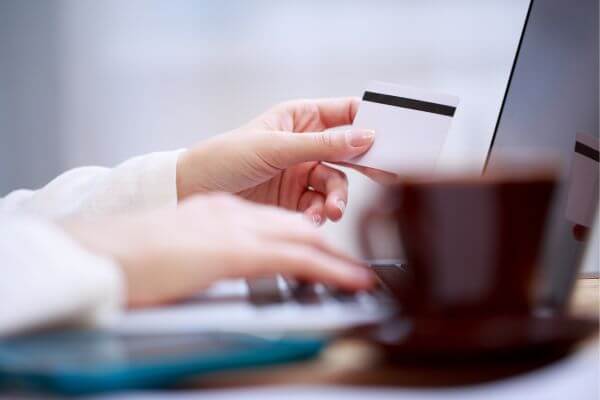 Converting eGift cards works essentially the same way as converting physical gift cards. You still get the same benefits whether you are converting eGift cards or physical ones.
All you need to provide is the relevant information about the eGift card.
The payment process for selling eGift and physical gift cards is the same.
You can receive payment in cash or you can exchange for another gift card of your choosing.
Expert Tip: Make sure to accurately provide all necessary details regarding your eGift card to ensure a smooth transaction process.
CardCash Common Questions
CardCash is a website that allows you to buy, sell, and trade gift cards.
I tested out the site with various gift cards as part of my Cardcash review.
As this concept may be new to you, let's answer some common questions about CardCash and give you our honest opinion on whether or not it's a legit website.
1. Are CardCash transactions safe?
CardCash transactions are generally safe.
As a reputable marketplace for gift cards, CardCash enforces strict security measures like other platforms such as eBay or Amazon. However, it's important to remember that you're dealing with third parties that could potentially misuse gift card PINs.
To counteract this, CardCash offers a money-back guarantee for unsatisfied purchases. For example, if a gift card you bought is exposed as fraudulent, you can get your money back.
Despite this, always exercise caution, and use common sense while making transactions.
2. Are there any fees when buying or selling a gift card?
When you're buying or selling gift cards on CardCash, there are no fees applied to your transactions.
The platform allows free signup and doesn't charge for usage.
Purchasing a gift card? Absolutely zero fees. All you pay for is the discounted cost of the card itself.
Selling a gift card? No worries, still no fees. After providing your card details and balance, you'll receive an offer. If you accept, the payment goes directly to you via check, PayPal, or direct deposit with no extra charges.
For instance, you have a $50 Best Buy gift card. After inputting the details, CardCash offers $45. If you accept, the $45 is sent to you without any deductions.
3. Is there any risk of identity theft when buying or selling gift cards?
Identity theft is when someone unlawfully obtains and uses your personal information, often for fraudulent purposes.
No, there should not be the risk of identity theft when buying or selling gift cards.
4. Is CardCash safe to use?
CardCash is definitely safe for use.
Operating since 2009, the platform is not only registered but also provides users with advanced security measures to secure personal data and transactions.
With a physical address and listed contact number, assistance is always at hand. Think of CardCash like a vault – your unused gift cards are safe to sell on it and your personal details are locked away securely.
5. Does CardCash buy stolen gift cards?
No, CardCash does not buy stolen gift cards. That is 100%, not their intent.
When you sell a gift card to CardCash, they require you to provide certain personal details to comply with federal anti-money laundering laws. CardCash uses these details to verify the authenticity of the sale and the seller.
However, remember that CardCash is an online marketplace where third-party vendors sell cards. Although most users are honest, there's a risk of encountering scams unfortunately, and you should always exercise caution when using the platform.
Learn how to handle an Amazon package says delivered but not received.
6. Is it safe to buy gift cards with a credit card?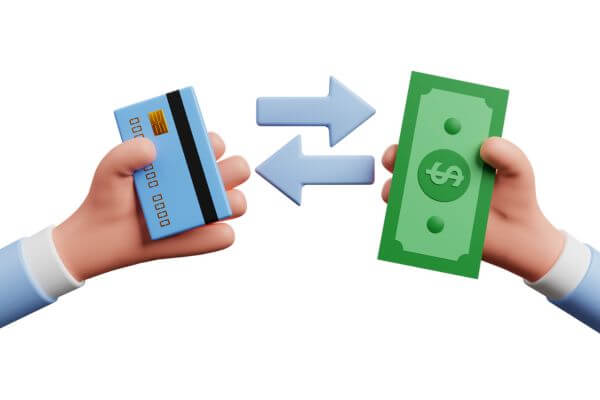 It is safe to buy gift cards with a credit card as long as you are using a reputable source.
When you use a credit card, you have the added protection of being able to dispute the charges if you do not receive the gift card or if it is not what you expected.
Make sure you are on CardCash's legit website and you see the lock on the search bar indicating a secured website.
7. Are there any drawbacks to using CardCash?
One key drawback is the misleading discount rates.
Partner websites listed on CardCash may promise higher discounts than they actually deliver, leaving you scratching your head when your wallet feels lighter than expected.
As part of my Cardcash review, my Red Robin gift card valued at $25 would only receive $15.75 cash, which is 63% of its value.
Another significant concern is the 45-day buyer protection. Your best bet is to use your gift card within this limited time frame to avoid losses.
8. What are CardCash's payout options?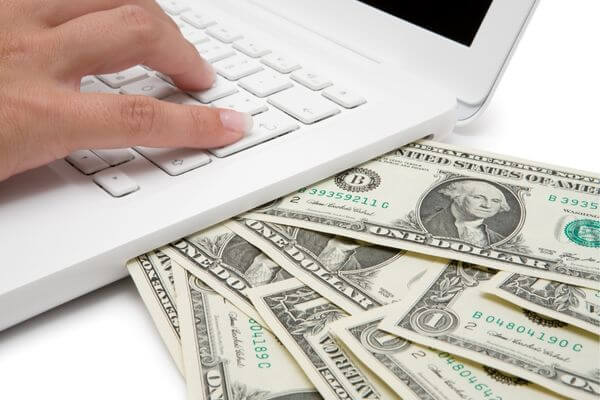 For most, you want a direct, monetary form of compensation which is quite advantageous for those individuals who prefer having cold, hard cash as opposed to holding onto a gift card that they will never use.
Here are CardCash's payout options:
Cash: CardCash allows users to sell their gift cards in exchange for cash. You can get a mailed check, ACH payment, or PayPal.
Prepaid Mastercard: Besides cash, CardCash also gives users the option to receive their payment via a Prepaid Mastercard. This is a convenient option, especially for those who like to keep their funds digital or for those who might not have convenient access to a bank.
Another gift card: One of the unique payout options provided by CardCash is the ability to exchange a gift card for another one. This option typically gives you a higher payout amount as well. But, you are limited to the merchants offered.


Just remember, payouts can fluctuate and might be less depending on the popularity of the gift card's merchant.
9. Is it safe to sell gift cards on CardCash?
CardCash is a trusted platform where you can safely sell your unwanted gift cards.
However, keep in mind that you probably won't get the full face value of the card, as the company keeps around 8-10% of its value.
Despite this, it's a reliable way to make some money from unused gift cards. Card Cash is not a scam
10. What should I do if I have a complaint about CardCash?
If you've got complaints about CardCash, it's crucial to voice them right away – that's how issues get resolved.
Try reaching out to their customer support using the "Contact Us" form on their website.
If your complaint is due to balance discrepancies within 45 days of purchase, then email [email protected].
If that doesn't work, send a detailed email to [email protected]. Be sure to mention specific problems and desired outcomes.
Most importantly, if there's an issue with a gift card you bought, ensure you file a complaint within 45 days of purchase to receive a full refund.
My CardCash Review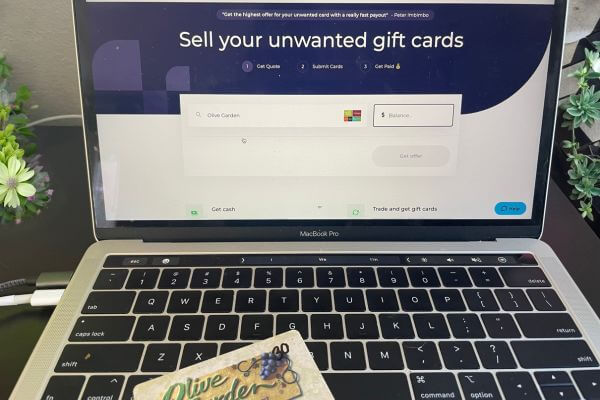 Having firsthand experience with CardCash, I can share my insights about the process and how it measures up to my expectations.
Firstly, the process was indeed straightforward to navigate. The platform has been designed in a very user-friendly way that facilitates convenience and efficiency. It's quite simple to get onboard, sell, or purchase a gift card.
However, there was a slight hitch – the value percentage offered. This slippage is more than I anticipated.
According to my experience and perception, the payouts for selling gift cards felt a bit lower than expected.
Here were the values I was given: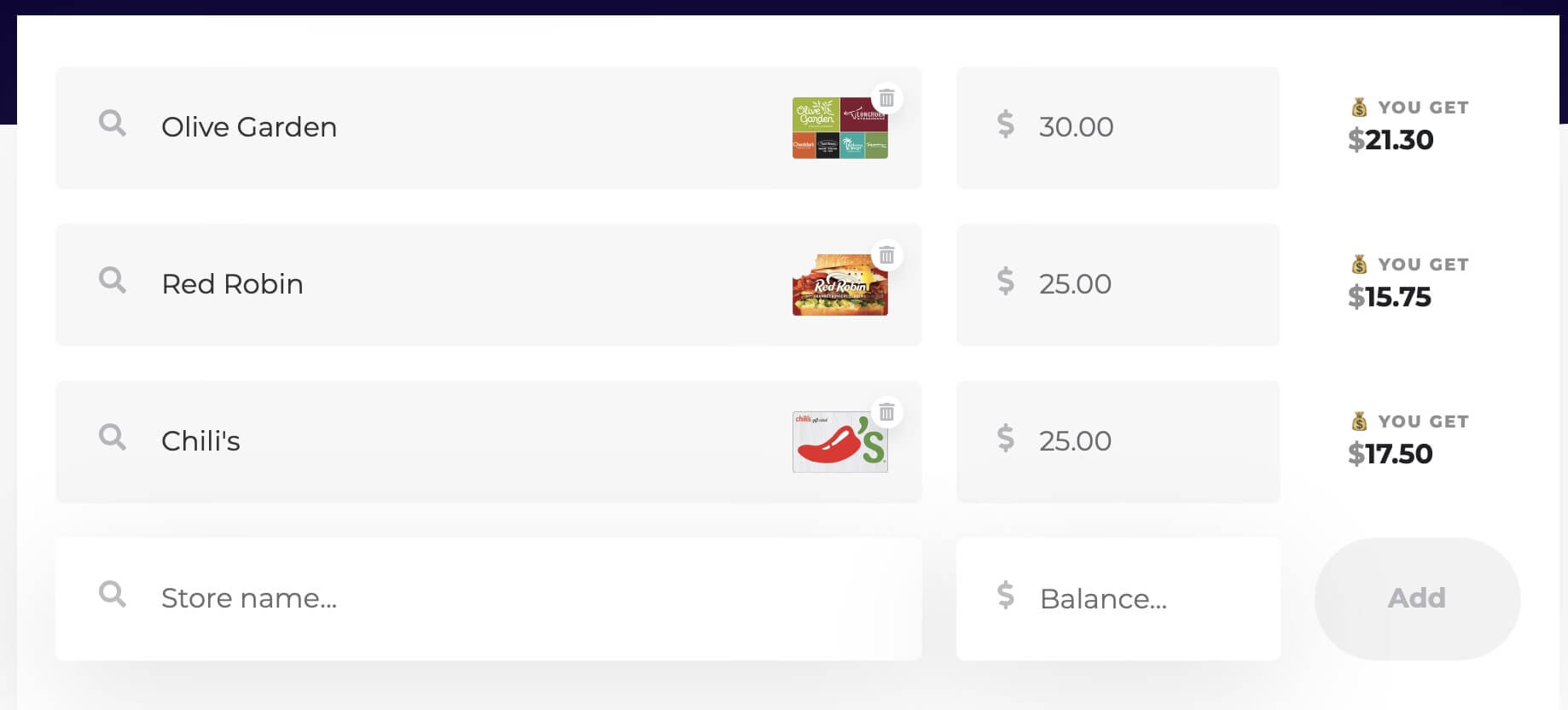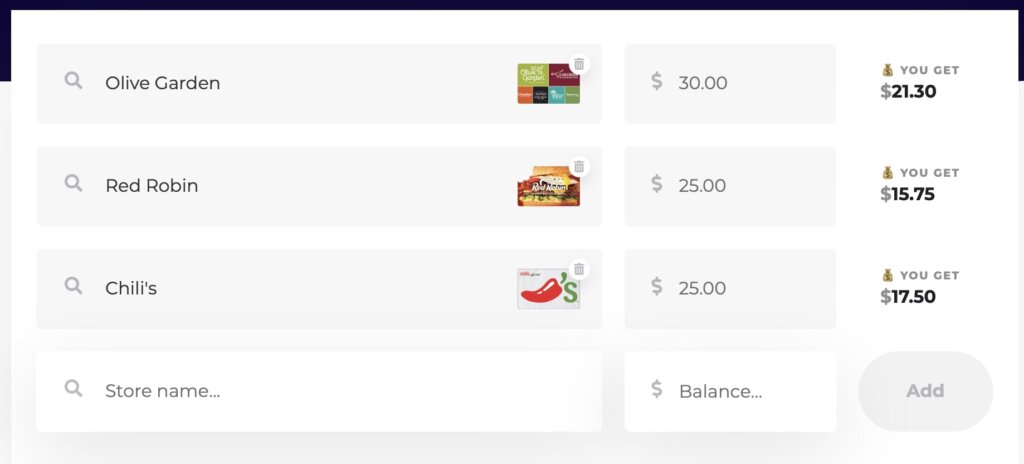 => Olive Garden = 71% of value
=> Red Robin = 63% of value
=> Chili's = 70% of value
=> DoorDash = not an option to sell
Gauging the 45-day buyer protection guarantee initially, it seemed impressive as it ensures a refund if the gift cards don't function as advertised. However, there's a catch – the gift cards should be used within this 45-day window, as the 45-day guarantee goes away.
In a nutshell, the experience with CardCash has been a positive experience. Personally, I would have rather been given the cash to use as a please versus a gift card.
However, all of the local gift card exchange kiosks don't trade in gift cards. So, I felt my options were limited and chose to use CardCash.
FAQ
This CardCash Review Should Help You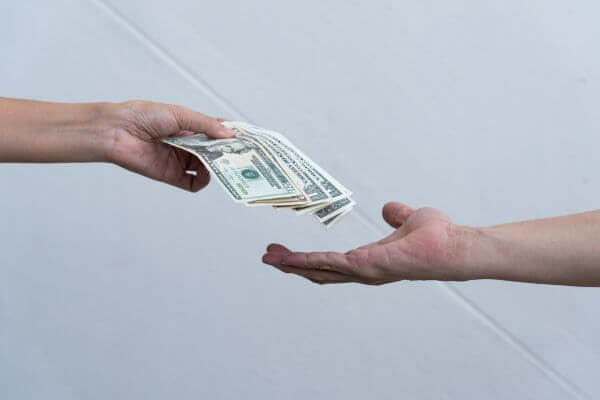 So, you're considering CardCash for buying or selling gift cards, huh?
Well, on the positive side, CardCash offers an easy channel for getting rid of unwanted gift cards or buying new ones with a discount – sounds like a good deal, right?
Buying gift cards with a credit card from sites like CardCash can be safe, provided you take some precautions.
For me, it was a simple process and I chose another gift card.
Consequently, it's important to remember that you're purchasing second-hand gift cards, which could potentially have odd issues come up.
To ensure your value, make use of the 45-day guarantee. For example, if you're planning a big purchase next month, buy the gift card now and make sure to use it within this timeframe. This minimizes the risk of being left with a worthless card after the guarantee period.
So, do your homework, understand how CardCash operates before diving in, or consider other options for more reliable service.
Just remember, while buying, you pay about 90-92% of the card value, and while selling, you get the same.