9 Habitual Things I Do To Save Money
This post may contain affiliate links, which helps us to continue providing relevant content and we receive a small commission at no cost to you. As an Amazon Associate, I earn from qualifying purchases. Please read the full disclosure here.
---
Hi! Today is special! One of my dear friends is sharing her advice to save more money to life the live you want. She is sharing her experience to save more money each and every month. This is a must read for anyone looking for how to save money tips and stop living paycheck to paycheck.
---
When deciding it's time to start saving money people begin searching for different ways to make this happen. Some realize it's a good time to start eliminating waste, debt, and unnecessary items.
My husband an I have long-term goals for financial independence, and in order to reach this, we realize that there has to be a bit of give and take with our finances.
For us, the give and take hasn't been a bad thing. In fact, we look at it as allowing us to live a fuller life sooner than later. We aren't the type of people who want to wait till we are 65 to travel the world and reach financial freedom.
We all work hard for our money, and once it lands in our bank accounts, there are so many things to do with it.
What if you could escape your money issues by starting a simple money-saving plan?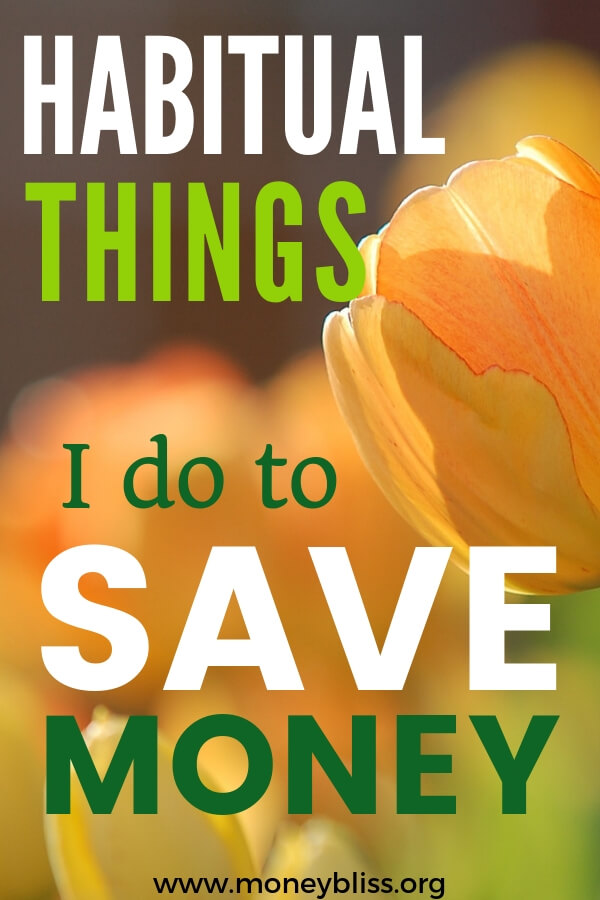 9 Habitual Things I Do To Save Money
These are the simple habits to save money.
They have become second nature to us. This has allowed us to live a much different life than many people.
1. Have a plan for your money
The most successful people in life understand the importance of planning, especially when it comes to money. Create a plan for your money and do everything you can to stick to it. You can't manage and make a plan for your finances if you don't know how much you have.
A spending plan can help you to see where your money is going, know how much money you have coming in every month, where you can cut back on your spending and how much you can save each month.
Related resource for you: How to Budget Money and Still Enjoy Life
2. Consistently track spending habits
It's essential to know where your money is going so you can manage it efficiently.
There are several good budgeting programs that can help you take charge of your finances. We use a free money management tool that helps us to track our savings and investments and also make updates to our financial accounts when things get out of balance.
Here is a fantastic list of budgeting apps that are on the market today. YNAB, Mint, and Quicken are a couple of our favorites that we highly recommend.
3. Set SMART financial goals.
Take some time to set financial goals that are SMART:
Specific
Measurable
Attainable
Realistic
Timely
After creating your SMART goals, make an action plan to help you implement your goals.
Are you familiar with setting financial goals?
Think about both your short-term and long-term needs and set yourself up with something that works for you. (Hint: this Planner is helpful to see the big picture and for day-to-day use.)
For example, have you thought about saving money in a retirement account or an emergency fund?
By saving money, you are protecting yourself from risky financial situations in the future.
Related resource: Emergency Fund – Everything You Need to Know
4. Automate your finances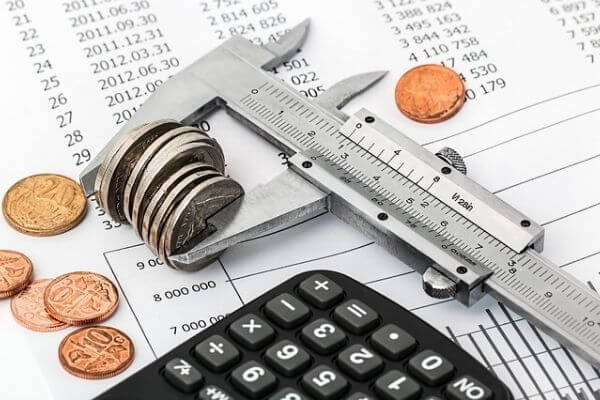 One of the reasons people find it so difficult to save money is because they don't have a process in place to make it happen.
By automating your finances, you are taking the thought out of saving money. Before I see my paycheck, a good portion of it is diverted to my savings and retirement account.
This forces me to save money without taking any additional action on my part.
If you aren't familiar with bill pay and how it works, now is the time to figure it out. Login to your banking website and set up automatic payments through your checking account, so that all of your bills are on a recurring payment cycle.
Set up all of your monthly bills to be sent on the same day each month. By knowing the exact day that all of your bills will be paid it streamlines the system of bill paying. You can relax knowing that your bills are being paid on their due date.
Also, in the Money Bliss resource library, you can find a printable Bill Payment Organizer.
Related Post: How to Save Money Each and Every Month
5. Make a habit out of paying yourself first
Saving shouldn't be something you only think about once rent is paid, bills have been covered and groceries have been purchased.
Instead, saving should come first. And yes, this is actually possible!
Determine a realistic amount to pay yourself and put it away as soon as you get paid. Set up an automatic transfer from your current account to your savings account; so, you don't even have to think about it.
Automatic transfer is one of the simplest ways to save money and build wealth effortlessly.
Do you pay yourself first, or do you spend money first?
If you aren't a "pay yourself first" kind of person, give it a shot you may be surprised to see how exciting it is to watch your bank account grow. Start small, once you start saving and building momentum, it gets easier and easier.
This is also known as backwards budgeting. Learn about all the best methods of budgeting you need to know.
6. Make your money work for you
By setting up your money saving system to passively work behind the scenes you are allowing your money to work for you. You can automate it where you set it and forget it!
In order to increase your wealth, you need to invest money in products that will give you a good return on your investment.
Create a system that is focused on long-term benefits.
Building wealth takes time, you cannot afford to let your money sit in low-interest savings accounts.
If you are brand new to investing, I highly recommend this book to start.
Related Reading: This is the Simple Answer – How Many Bank Accounts Should I Have
7. Set up contributions to retirement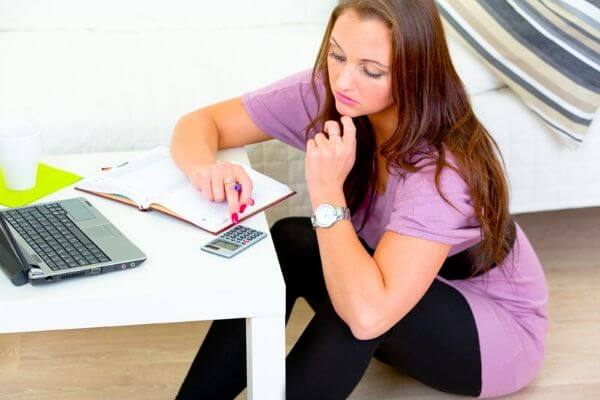 Enroll in your company 401(k) plan if you have one, and make an automatic payroll contribution with each paycheck. Start small if you need to – you probably won't even notice a big difference in your take-home pay.
Pro tip: Make sure you are putting in enough money to your 401K that you receive your employer match.
This means that the dollar amount you put into your retirement will be matched by your company up to a certain percentage.
If you want a free analysis on your 401k, go here.
Related resource for you: How to Achieve Financial Independence Retire Early (FIRE)?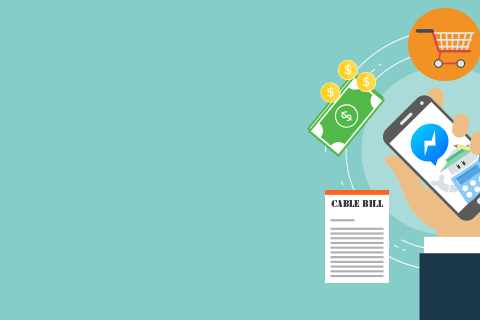 8. Negotiate your bills
It's a little-known fact that you can negotiate many of your bills. With a bit of research, motivation, and some good determination, you can contact the various companies that you do business with and negotiate a lower rate.
Don't lose hope if it doesn't work the first time, asking for a lower rate can be time-consuming and might require multiple attempts or emails.
Here is a list of services that you can try to negotiate:
Internet service
Cable
Cell phone and home phone service
Credit card companies
Car insurance
Also, if you don't want to do it yourself, look into a service like Trim or BillShark. Both are free to use!
Recently, we lowered our home and auto insurance by over $130 per month! A total savings of over $1500 a year. We went through Policy Genius to get new quotes.
9. Don't try to keep up with the Jones
Have you ever heard of lifestyle inflation? What about keeping up with the Joneses? I'm sure most of you have heard of the latter at some point in your lives.
Lifestyle inflation can be the enemy of wealth building.
Seriously, lifestyle creep will ruin you financially.
Trying to keep up with someone else's lifestyle is not only stressful but it will get you into financial trouble and lessen your ability to reach financial independence.
Must Read: Avoid the Trap of Lifestyle Creep and Reach Financial Freedom
Which Habits to Save Money will you try First?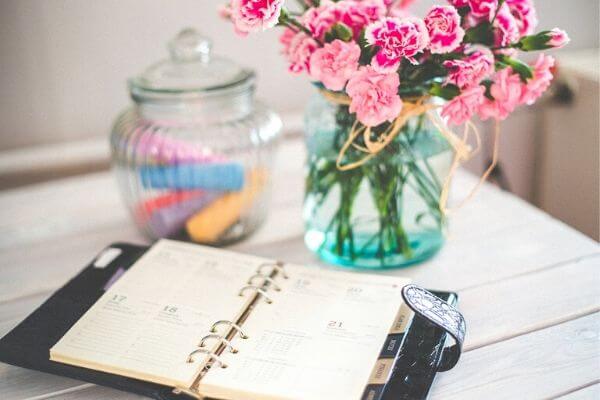 By beginning to implement some of these tips, you will see that you are able to impact your financial situation in a positive way. Don't get in over your head if you aren't ready to start your path to saving money.
Start slow and stay motivated.
Little by little you will begin to notice that the changes you make are helping to grow your savings.
Over the long term, these habits will lead to financial independence. They have for us and they will for you too!
Success with money happens with creating a few simple money habits to incorporate into your life.