Time For Precious Metal Investing – My OneGold Review
This post may contain affiliate links, which helps us to continue providing relevant content and we receive a small commission at no cost to you. As an Amazon Associate, I earn from qualifying purchases. Please read the full disclosure here.
---
This is a sponsored post by OneGold. As always, all of the opinions below are my own.
For many, precious metals investing is one of those areas of investing that they would like to learn more about, but don't have a clue where to start. Or maybe they don't understand the true benefits.
In previous years, the barriers to precious metals investing were difficult to navigate for the average investor. Too often, it seemed like this type of investment was only for the rich. The good news is that investing in gold and silver isn't that way anymore.
For the average investor, this is fabulous because one of the key successful money management moves is diversification.
To become a savvy investor, you need to have a few basic investing strategies under your belt. Diversification is one of them. Not freaking out the moment the stock market seems to fall is another. Combined with a general knowledge of investing on a continual basis for the long term will round out a solid plan of action and help you reach financial freedom.
Today, we are going to look specifically at precious metals – gold, silver, and platinum.
It is the one type of investment that usually gets put on the back burner and very few know much about it or how to get started.
It is possible to be the average income earner and start investing in precious metals. (And thanks to OneGold, the barriers of entry are minimal).

Why Invest in Precious Metals?
There are many benefits to investing in precious metals. We will outline the top three reasons for precious metal investing.
1. Physical Commodity
You actually own a piece of gold, silver, or platinum. That is something tangible you can hold onto.
Unlike stock certificates, which are just pieces of paper stockholders imbue with the hope will be worth something. Precious metals have been a form of currency for thousands of years. So, you know your coins will always be worth something.
Since precious metals are a physical commodity, they must be properly stored and you want to make sure to insure your investment. With OneGold, they make it simple to buy, sell, redeem and manage digital precious metals. But, with all of the guarantees of a physical commodity.
2. Limited Commodity
There are only so many precious metals in the world.
The supply and demand for gold and silver will constantly rise and fall (as will prices). But, you can't quickly print out precious metals or change the terms of how much they are worth. What you own is what you own.
While mining for precious metals still occurs, they are still considered a limited commodity. There is no possible way to fulfill the demand for these precious metals.
Therefore, investing in precious metals is a long term investment. Not a quick scheme for extra cash.
3. Diversification
One of the key personal finance principles is learning to diversify your portfolio.
What that means in simple terms is to take your investment money and divide it between the following: stocks, international stocks, bonds, cash/money market, and real estate. Too many times, we forget about investing in precious metals.
Many of the mutual funds, index funds, and ETFs make diversification easier for the average investor. But, it is still a wise idea to diversify between all of the above areas and not leave one out.
Is there a specific percentage to diversify between investments?
No. That is up to each individual investor and their personal investment strategy.
Just focus on… Diversification means you divide up your dollar into smaller chunks. That way you spread out the risk and return between all of your investments.
Precious Metals Investing with OneGold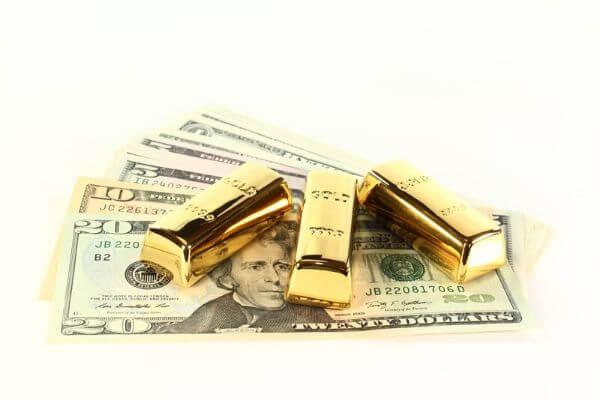 OneGold is the result of the partnership between precious metals leaders, APMEX and Sprott. These two companies are industry leaders coming together to bring simplicity to investing in precious metals.
OneGold gives you the key benefits of direct physical precious metals ownership, without the hassle of securing, storing or selling.
You get the simplicity of buying and storing online with the security and peace of mind that comes with dealing with companies with a long-standing history in the precious metals industry.
Plus you can start investing in gold, silver, or platinum with as little as $1.
OneGold is a legitimate company. Just like with any investing, precious metal investing is subject to the same due diligence that anyone should do.
OneGold Facts:
OneGold gold and silver are fully allocated physical precious metals held at the Royal Canadian Mint, a Federal Crown Corporation of the Government of Canada or held in the United States via APMEX, Brinks, or Loomis.
Use VaultChain™, a secure, immutable blockchain ledger developed by Tradewind Markets, the leading innovator in digital precious metals distributed ledger and blockchain technologies.
All of OneGold's precious metals are 100% redeemable for physical precious metals, delivered by APMEX direct to customers' doors.
Customers can pre-fund or lock in a transaction at the price they desire while OneGold waits for the funds to be cleared.
OneGold.com is secure and accessible 24/7 via a mobile app or desktop, allowing investors to buy, sell or redeem precious metals at their convenience.
OneGold is IRA compatible and allows any self-directed IRA account holder to set up and manage their precious metals account.
My OneGold Review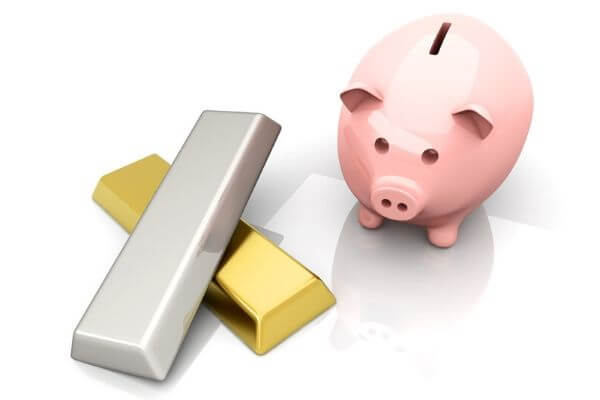 I was excited to test out OneGold's mobile app platform. Precious metals investing was something I wanted to dabble in for a long time, but the barriers of entry were too much before. This was the perfect chance to test the waters and provide my honest OneGold review.
After I set up my account and logged into my dashboard, I saw a notification to try OneGold on them and they would fund your first $5. Of course, that was my slow entry approach into precious metal investing. Less risk for me. Plus, I could test out the new mobile app.
For peace of mind, with any type of investing, I like to know my investments are secure and the company I am working with is legit. I did plenty of research on OneGold, APMEX, and Sprott before investing in precious metals.
Just like the FDIC practice of insuring bank accounts up to $100K, your precious metal investment is held at one of their bank locations with the insurance on my investments as well. That helps with peace of mind. (Just to note: the weight of precious metals is insured – not the value of it)
Funding the Account
OneGold customers can purchase gold and silver using Visa, MasterCard, Discover, Bank Wire, ACH, Personal Checks, Bitcoin and PayPal.
I was very shocked to see you can buy gold, silver, and platinum using a credit card. Shocked is an understatement. Okay, I was more appalled than anything. If you can't afford to pay off that credit card each month, then right now investing in precious metals isn't a good hedge to make a quick dollar.
As expected, there is a 2.99% service fee for using a credit card or PayPal account and a 1.99% service fee for using BitPay. That doesn't bother me because I have plenty of options to invest without a fee. As a prudent investor, I see it as a way for the company to keep costs and expenses down, which is always a win for me.
For my first transaction with OneGold, I was able to link up a bank account, instantly verify and purchase immediately.
Side Note: I never give out my passwords even through 3rd party software systems. There is a way to set up the account the old-fashioned way with just account numbers, which was simple to do.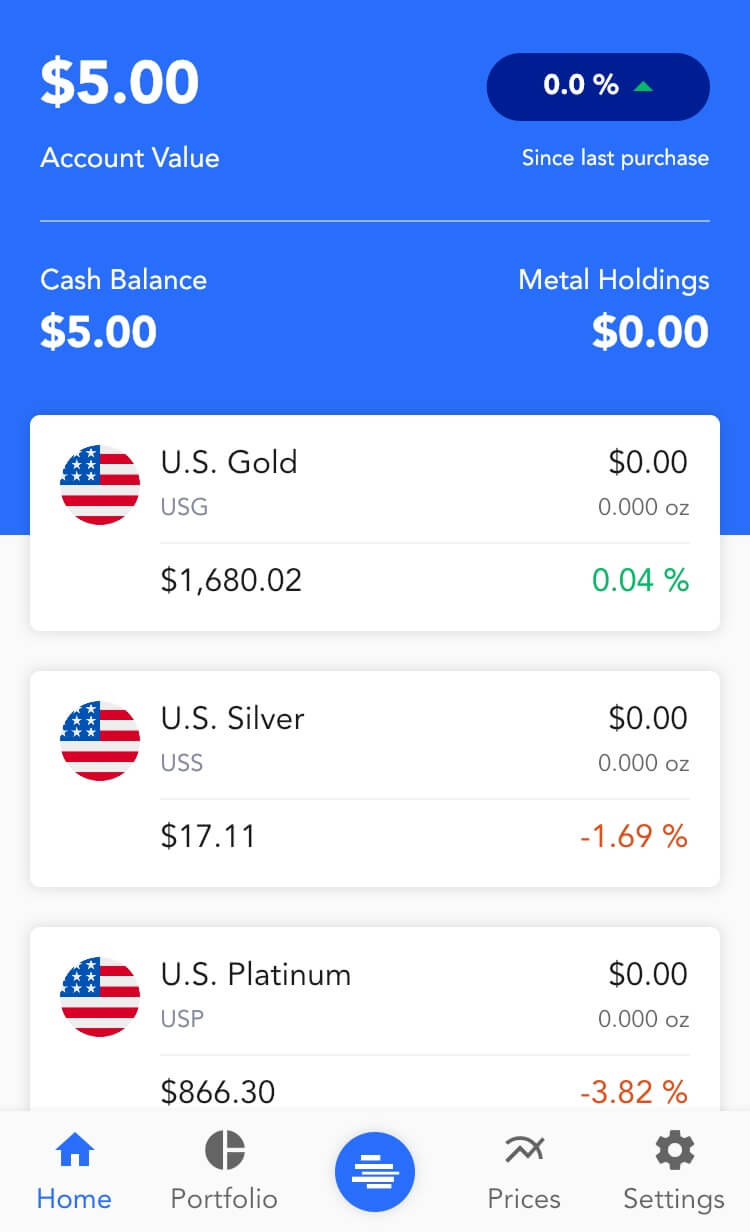 My First Transaction
Investing in precious metals was seamless!
Within seconds, I owned gold.
I still want to pinch myself because investing in precious metals has been on my radar for a long time. Investing with OneGold's mobile app was so quick and easy!
For all of these years, I thought you needed a hefty sum ($10,000 or more) to begin investing in precious metals. When in reality, you just need to start with a few dollars. Just like with anything else financially, the hardest step is just starting.
In addition, their app makes it so you can prefund or lock in a transaction at the price you desire while OneGold waits for the funds to be cleared.
Auto-Invest Feature
This is probably one of my favorite investing tools. One of the best ways to spread out market volatility is to have various cost basis points. By using an auto-invest feature, you are consistently adding to your various cost basis points, which spreads out the risk and improves the chances of a higher averaged return.
As much as we want to say that we can beat the market, invest at the lowest time and sell at the peak, which is impossible for 99.9% of the population (and that includes the stock traders).
So, stick to auto-investing on a daily, weekly, biweekly, monthly, or quarterly basis. You can choose the start dates and how often you invest. (Hint: this is a good idea for any type of investing.)
With OneGold AutoInvest, it allows you to set up recurring transactions to automatically execute a buy on any product, in any amount and at any frequency of your choosing.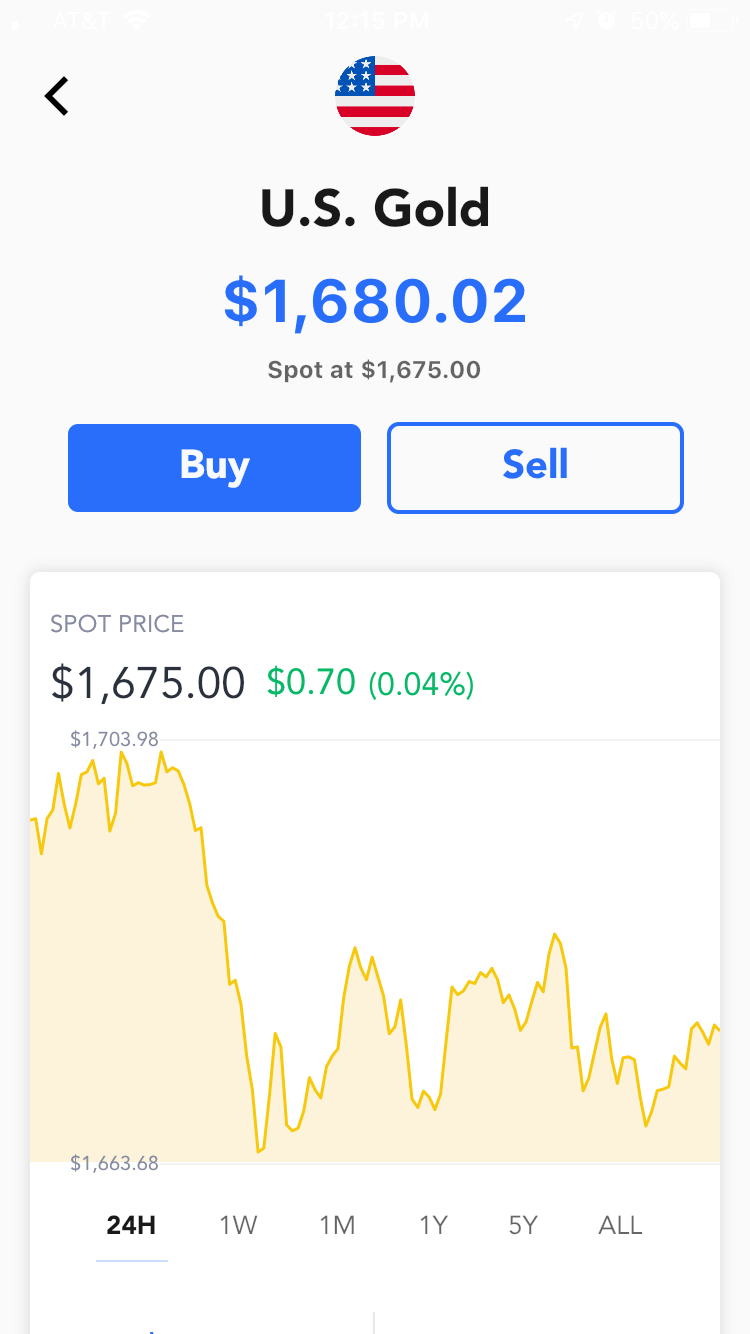 Mobile App vs. Online Dashboard
OneGold Mobile App has a clean interface and is easy to use. The online dashboard looked almost identical.
There wasn't one I preferred over the other. For me personally, I tend to manage most of my investments on the computer.
However, I used OneGold's mobile app to begin my precious metals investing. There was no difference in using their online dashboard.
The level of security is paramount and you will be automatically logged out within a set period of time.
Is there a catch?
Honestly, investing with OneGold is simple and an easy way to manage your precious metal investing.
As we stated before, your gold, silver, and platinum are stored physically at various locations and the amount of precious metals (as in weight) is insured. So, that comes with a cost and a very minimal one at that.
The minimum storage fee is $5 per quarter.
That is about the same or a little bit lower than the cost of a safety deposit box. Plus that includes the cost of insurance. So, their ability to digitally manage your precious metals investments makes everything even easier for you.
Ready to Get Started with Precious Metal Investing and OneGold?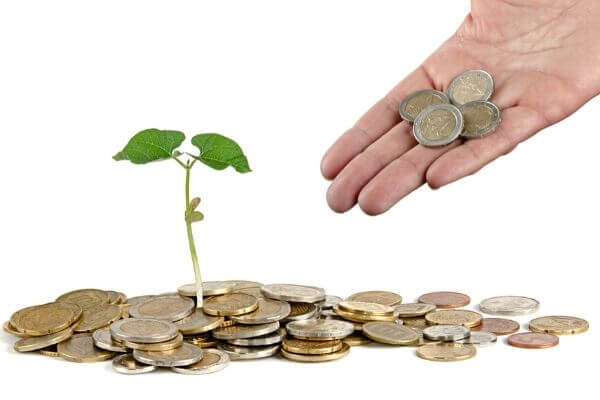 Investing in precious metals isn't only for the rich. This type of investment product is for the average income earner as well, especially with the OneGold mobile app.
The barriers of entry are minimal and the platform seems really easy to use. Using OneGold's mobile app is an extremely easy way to continually invest in precious metals.
Too many times, we overlook the benefits of precious metal investing because it is not commonplace. However, the benefits are clearly stated and the obstacles are easy to overcome.
Overall, I found OneGold's platform easy to use and intuitive with transparent pricing. One step further in diversifying my portfolio with just a few clicks.
Learn more about OneGold's new mobile app today.
Just remember…One of the keys to successful financial money management is diversification.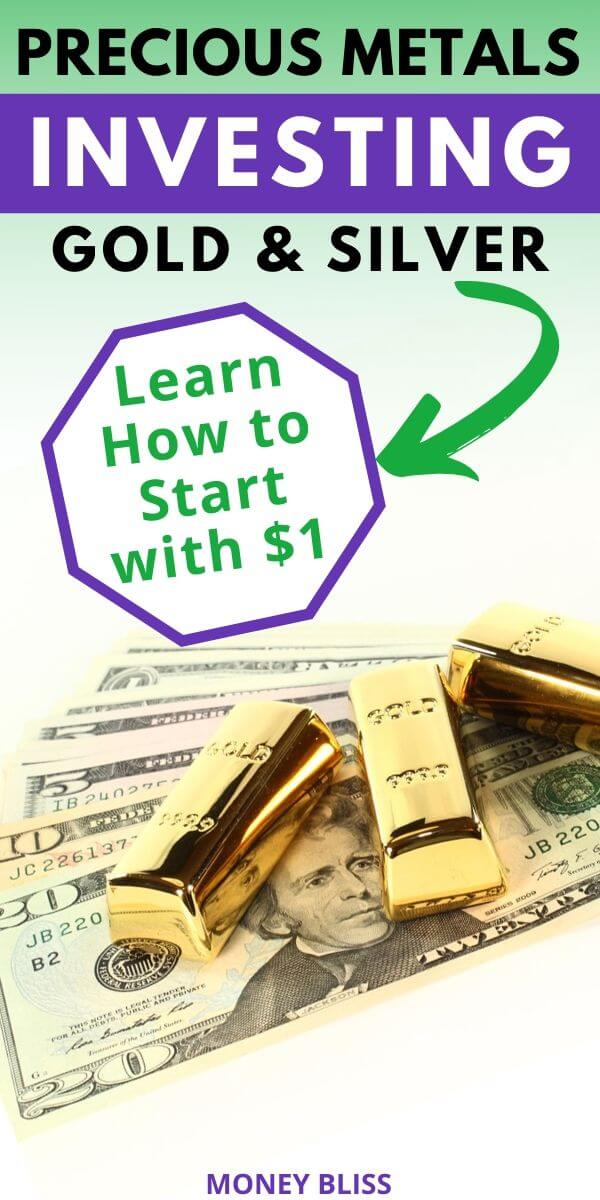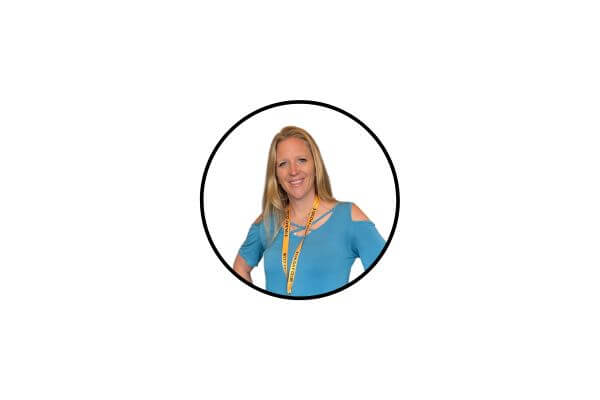 Did the post resonate with you?
More importantly, did I answer the questions you have about this topic? Let me know in the comments if I can help in some other way!
Your comments are not just welcomed; they're an integral part of our community. Let's continue the conversation and explore how these ideas align with your journey towards Money Bliss.