What is the Scholarship System? Plus Q&A with the Founder
Inside: Take the scary out of paying for college with The Scholarship System. Learn how to find scholarships and not be laden with student loan debt.
Today, the cost of college is rapidly rising and becoming more and more expensive. I don't need to tell you that because you probably already knew that.
So, how can you pay for college and not go into debt?
As well as not sacrificing everything to make college happen for your children?
Back in 2017, I had the chance to interview Jocelyn Paonita, the founder of The Scholarship System. She paid zero money for college. Yes, you read that correctly –
She paid nothing for college. Zero. No student loan debt.
She attended a wonderful college and earned a free degree. Scholarships paid $126,000 for her college education as well as covered her living expenses.
The first thought many people think is she must have gotten a full ride with academics or athletics. That is every parent's dream situation. Free ride to college. Yippee! However, that is not what Jocelyn did.
Every penny of her tuition and expenses was paid for by various scholarships.
(Keep reading you can learn every step she took, so you can find scholarships too!)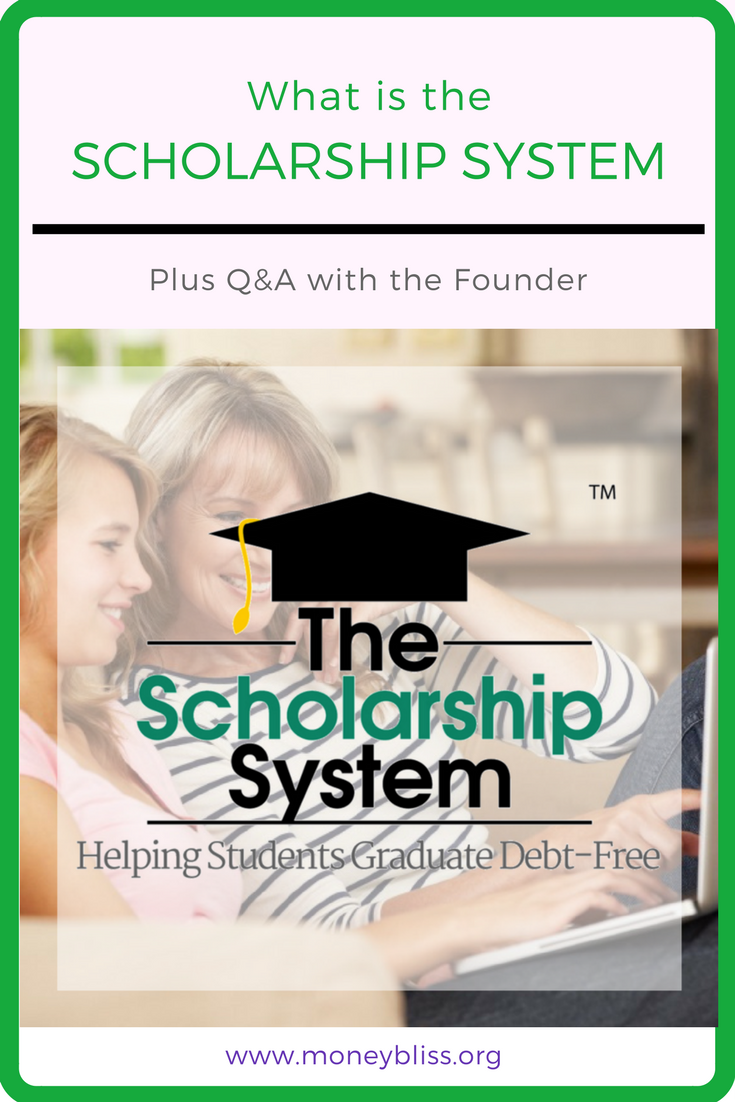 Paying for College with Scholarships
Everyone knows scholarships are available. However, many people don't even attempt to find scholarships because the task is overwhelming and confusing to navigate.
They give up before they start.
According to an analysis by NerdWallet, U.S. high school graduates left $3.75 billion of free federal grant money untouched in 2021.
We have established that plenty of scholarships are available to high school juniors and seniors, current college students, and graduate students. The harder part is how to be awarded those college scholarships and not give up while applying.
This is especially important if you are learning how to pay for college without parents.
But, Where Are these Scholarships?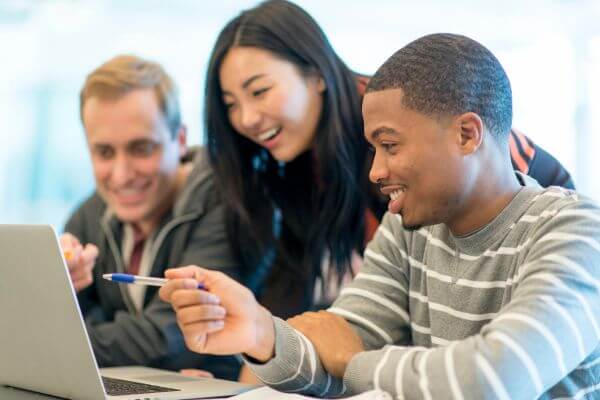 This post may contain affiliate links, which helps us to continue providing relevant content and we receive a small commission at no cost to you. As an Amazon Associate, I earn from qualifying purchases. Please read the full disclosure here.
The Scholarship System is changing how parents and students look at paying for college. (Hint: the answer is scholarships and no debt.)
This is where I love what The Scholarship System is doing!!
Here is a list of current scholarships available.
So, let's dig into a little Q&A with Jocelyn Paonita, the founder of The Scholarship System…
What is The Scholarship System? How does it work?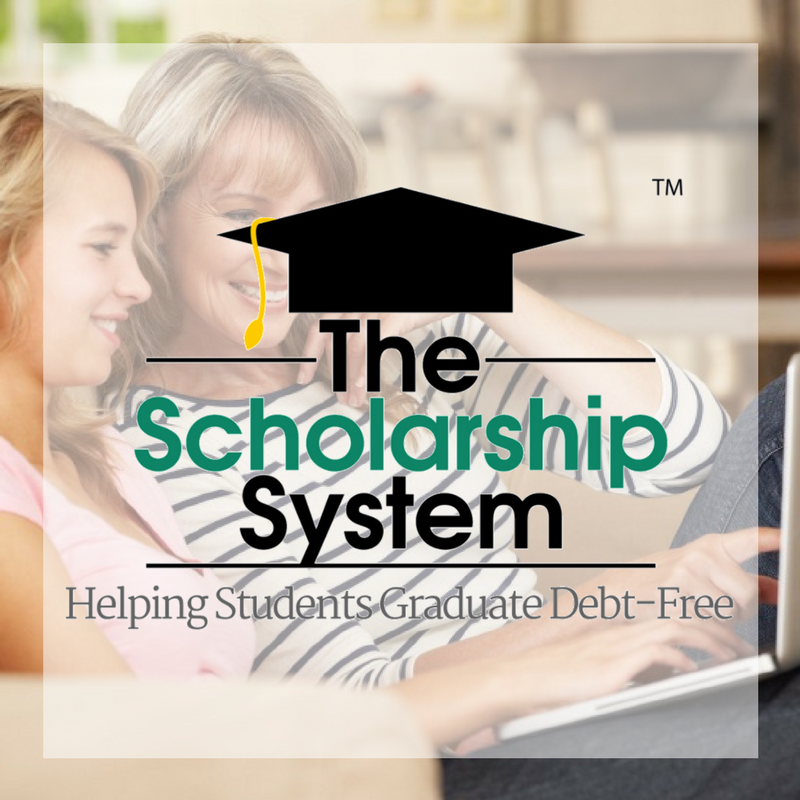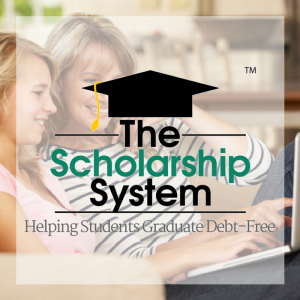 With The Scholarship System, parents and students learn how to secure scholarships with a proven system that is effective, convenient, and affordable.
Through an online course (that is done at your own pace), you are taught six steps to secure scholarships for college while avoiding student loan debt completely. Remember this is a proven system. Not some trial and error you can attempt on your own.
It is a self-paced system to help you save thousands of dollars on the cost of college tuition.
Have you calculated the cost of college lately?
And no need to refinance student loans at a later date!
If you want to find scholarships yourself and manage the application process you can, here are the best scholarship websites. Just plan to do a lot of legwork, which is the simplicity of being a member of the Scholarship System.
Dollar Amount of Scholarships Attributed to the Scholarship System?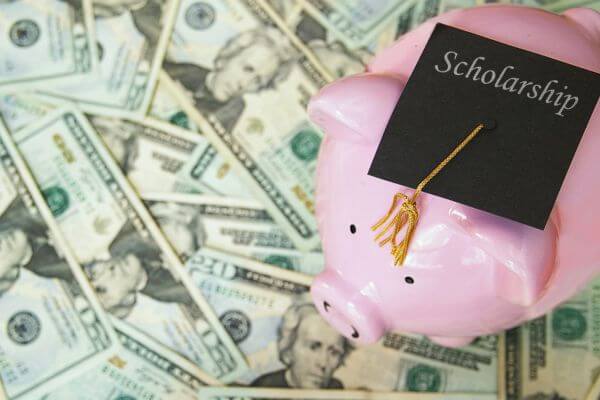 So far, The Scholarship System has helped previous students secure over $10.55 million in scholarships and that number continues to grow with each semester.
Students that don't have astronomical amounts of student loan debt.
Parents who didn't have to shell out college tuition payments and can retire.
$10.55 million in college funding!
Yes, you read that number correctly!
All because the Scholarship System has a proven method to navigate the confusing scholarship / college funding arena.
Did you know the right time of year to apply for scholarships? If you do not, that is okay. You will learn when you enroll in The Scholarship System.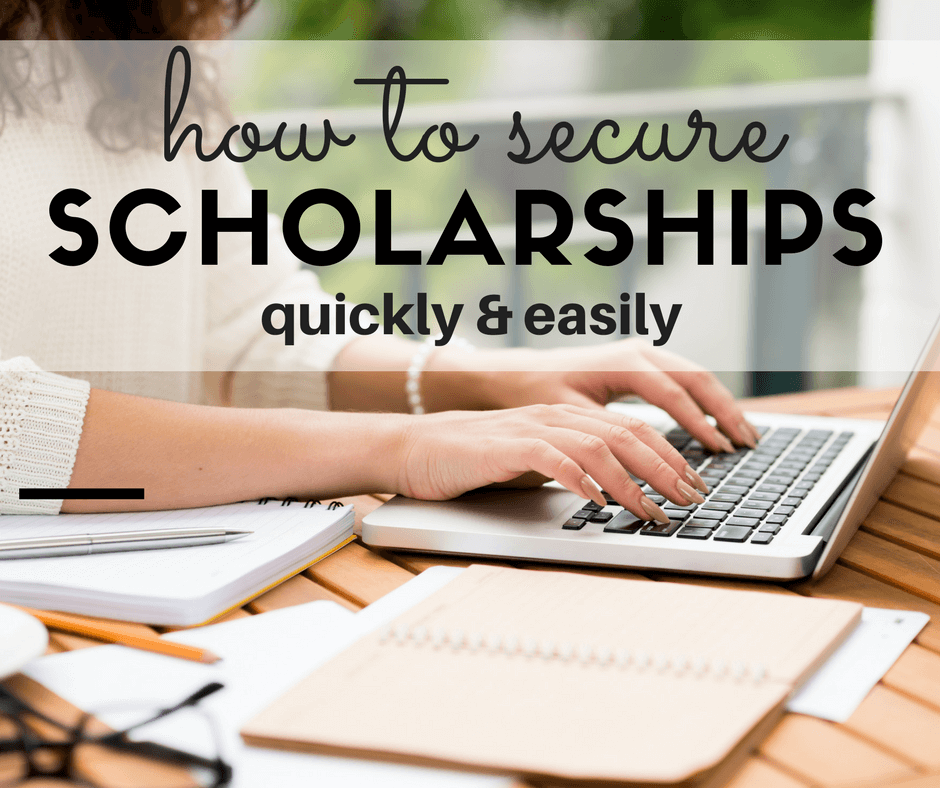 What can I expect to learn?
Each step includes multiple lessons on specific topics along with worksheets and resources to guide you through what you are learning. The layout is very similar to what teens expect to see in a classroom setting.
It is a step-by-step system to make the whole process easier. A way to pay for college without debt.
In addition, The Scholarship System includes a private Facebook group and a chrome extension to track application deadlines and award dates.
This is a proven system to find college scholarships. Plus, you aren't wasting time in areas you should be. (That is another thing taught in the online course.)
How can The Scholarship System fit into my kid's already crazy busy schedule?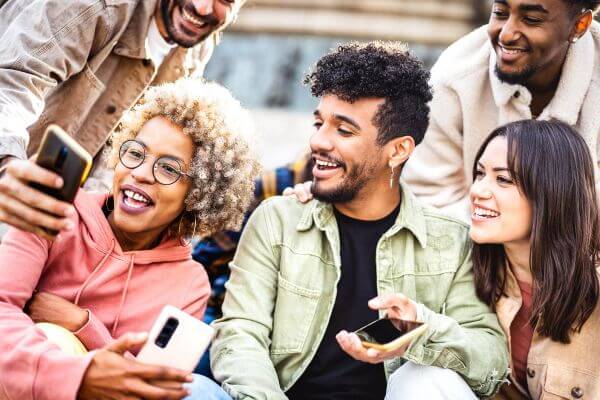 The course is completed online at your own pace. There is no need to carve out a specific time and date each week to learn.
You find a time that fits into your schedule.
Also, to help facilitate progress, they offer three different 3 different types of schedules for students to keep them on track.
This extra to-do item can save you thousands of dollars in the future.
Is the Scholarship System Legit?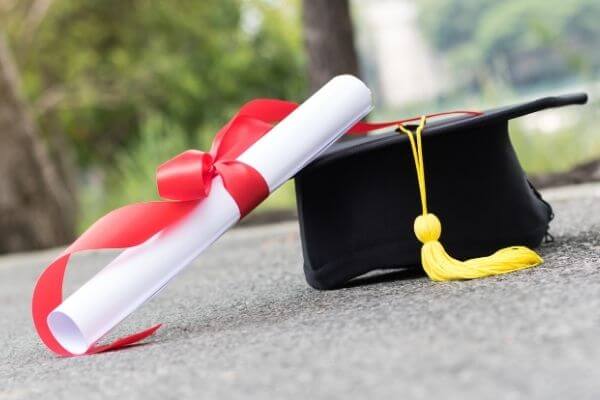 Yes, the Scholarship System is legit. Jocelyn Paonita's story is true.
Everything I recommend at Money Bliss is something that I have taken time to vet to make sure it isn't too good to be true. It is one of the ways I provide extra value.
Have I used the system myself?
Personally, no. Right now, I have elementary-age kids, so college is a ways off yet quickly approaching. When it is time, we will sign up for the Scholarship System course because I refuse to see any student loans in my kids' lives. Period.
Would I recommend it?
Absolutely! If I didn't, I wouldn't have spent time interviewing Jocylyn in the first place.
Any way to steer future college students away from the slippery slope of debt then I will always recommend exhausting every possible avenue first.
There are so many scams out there about applying for scholarships; how is The Scholarship System different?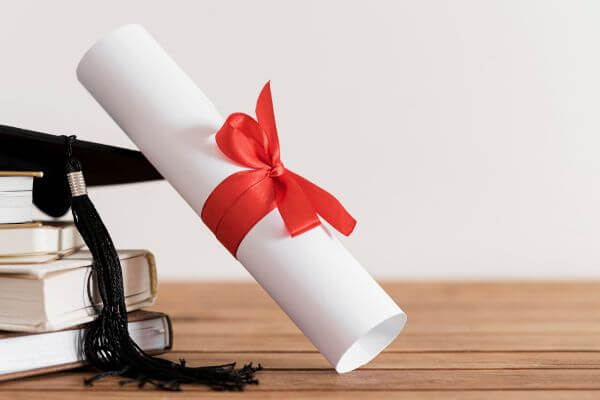 The Scholarship System is designed to help students and parents navigate the scholarship world. They are here to teach the ins and outs of how the system works, so the students can find scholarships and be awarded scholarships.
Much like the "teach them to fish" philosophy.
Yes, the scholarship system is legit. Even better, it is a proven system that has worked for many students to find scholarships. (Specifically, $9.3 million in college funding.)
Related Reading: How to Spot Scholarship Scams
How can I learn more about The Scholarship System?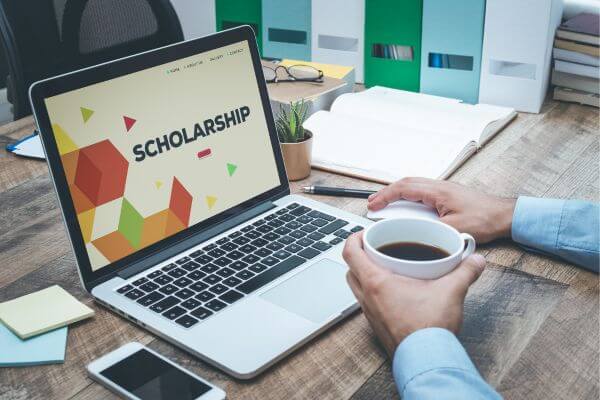 Please go to their site to learn more about The Scholarship System and find testimonials from parents and students.
Also, please join them for an upcoming webinar where they go into detail about how The Scholarship System will benefit you plus you can see inside the course.
After speaking with Jocelyn, I feel empowered as a parent to overcome the daunting task of navigating the scholarship world to pay for my children's education.
Yes, they are still young and a few years away from going to college. So, I personally have not been able to test the system with our family. That being said, this is the first place I will start once we start looking at college.
The Scholarship System pays for itself many times over.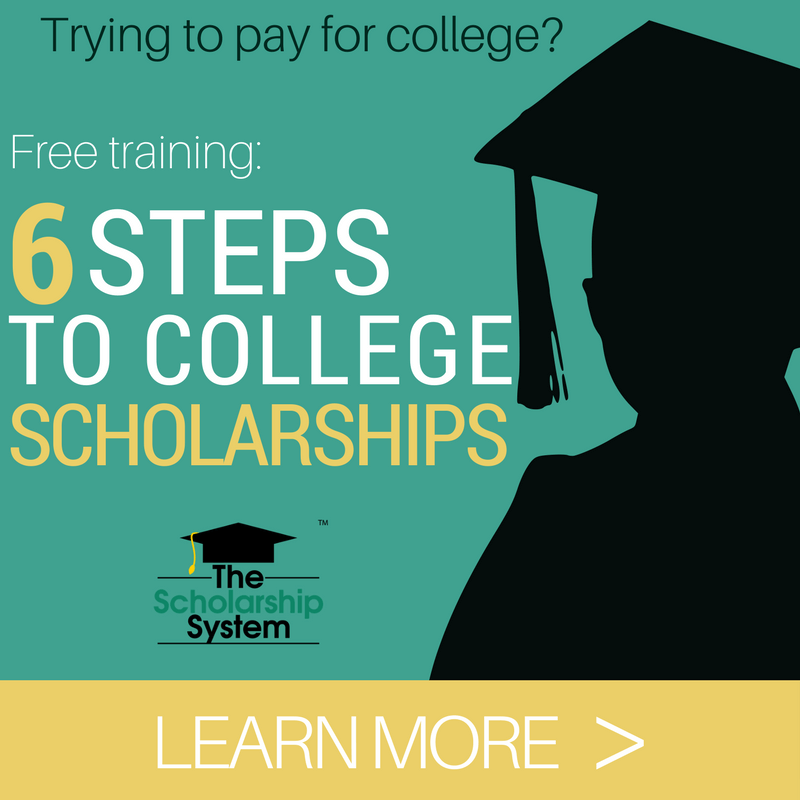 How Much does the Scholarship System Cost?
The Scholarship System cost is pennies compared to what their students have earned in scholarships over the years. Also, compare it to just one year of interest on student loan payments would be.
Simple math can justify paying for the Scholarship System.
However, it is an up-front cost.
One that may be difficult to swallow, but the time and effort dedicated to the course is a better option in the long run than quickly signing FAFSA papers and signing up for student loan debt.
If you are on the fence because of the cost, sign up for the free training and see for yourself if the course is the right fit for you.
How Does the Debt Free Degree Lab compare?
The Debt Free Degree Lab (DFD) is a complementary program to The Scholarship System.
It is a membership monthly (low-cost) program to cover everything outside of scholarships but still relates to the tough-to-navigate parts of college.
This Debt Free Degree Lab has been extremely popular and helpful with its amazing community.
You need to get in the Debt Free Degree Lab today!
The Scholarship System Reviews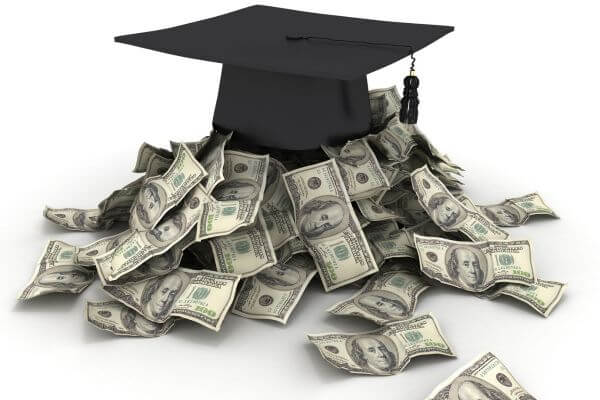 If you are wondering if a business degree is worth it, then you should at least do your best to pay for it with scholarships.
The reviews from the Scholarship System are outstanding!
You have to be part of her private Facebook group to see how Jocelyn, TSS, and DFD are changing lives!
Student loan debt is pressuring so many households today. Read our story on paying off $53,000 of student loan debt in one year. Wouldn't it be wonderful to give the gift to your children of graduating debt free while not sacrificing your personal retirement in the process?
The Scholarship System with Jocelyn Paonita as its founder is passionate about students graduating debt free. To that, I am thankful.
Now, the choice is yours. Find college scholarships or go into debt with student loans. Up to you.
Learn more about The Scholarship System.
On A Related Note: Should Parents Pay for College? Reasons For & Reasons Not To