What Frugal Billionaire Eats Almost Every Breakfast At McDonald's?
This post may contain affiliate links, which helps us to continue providing relevant content and we receive a small commission at no cost to you. As an Amazon Associate, I earn from qualifying purchases. Please read the full disclosure here.
---
This may seem like a silly question. But, everyone needs to know…
What frugal billionaire eats almost every breakfast at McDonald's?
While this billionaire isn't as famous for their glamour shots as most on The Hollywood Gossip, they still drive many thought-provoking questions.
And today's starts with breakfast…
Combined with is the market up or down?
I am sure you have all heard by now that McDonald's is one of the most frugal places to eat, but how about a billionaire eating there for breakfast?
Every. Single. Day.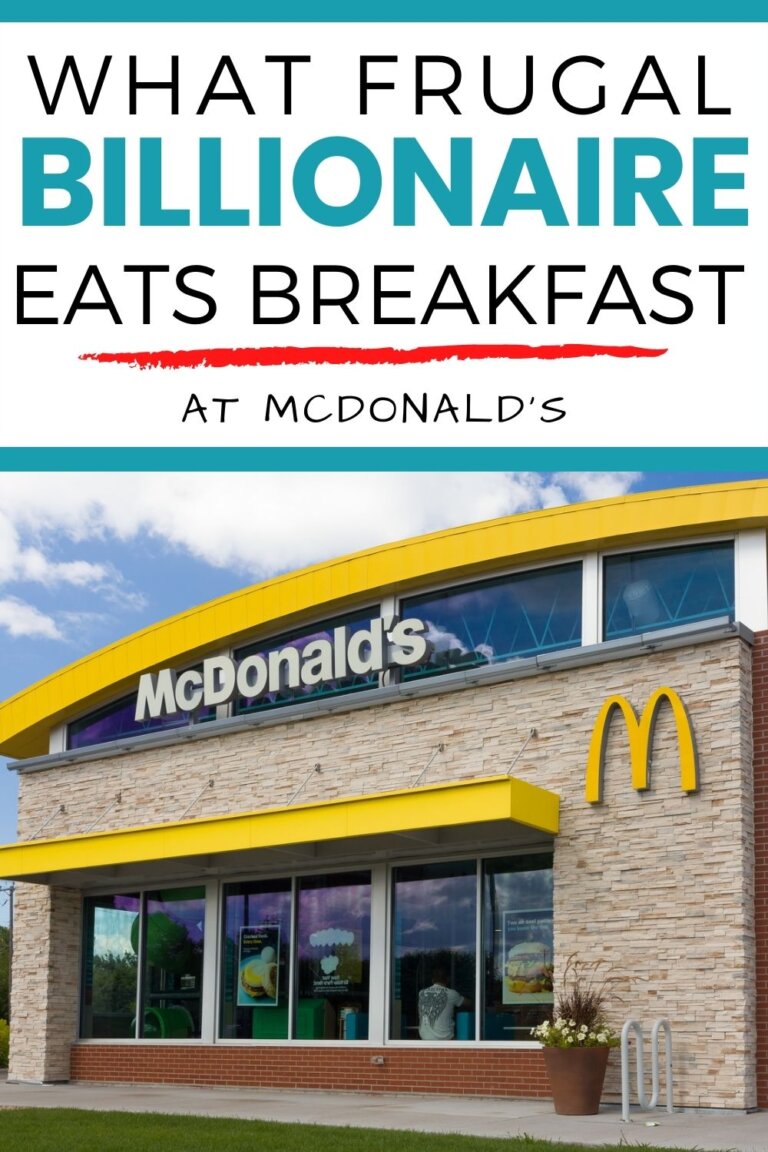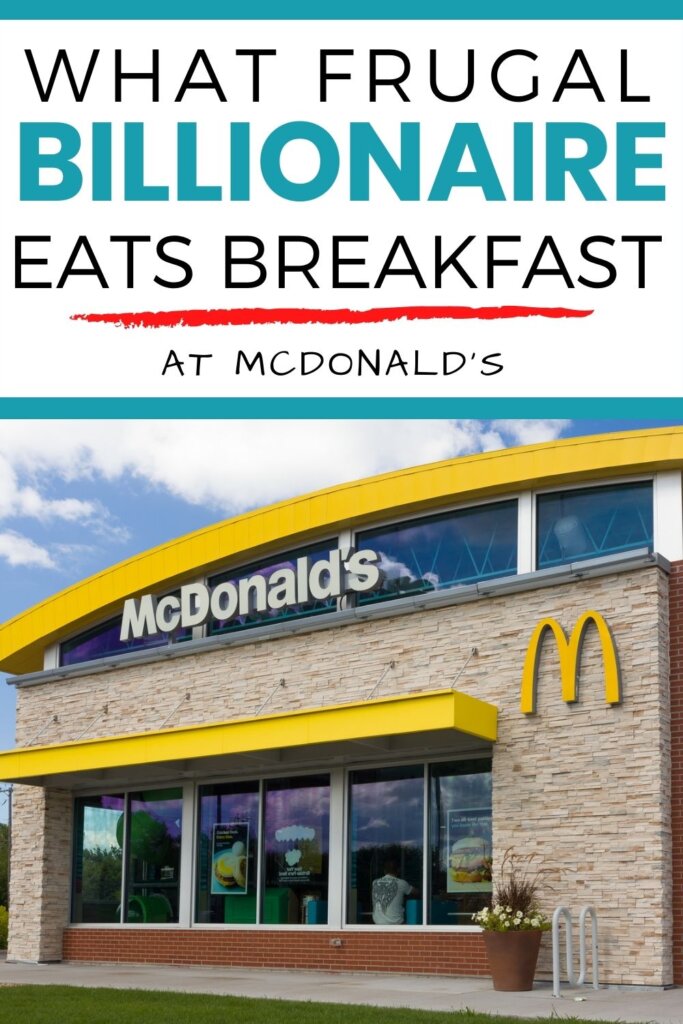 What frugal billionaire eats almost every breakfast at McDonald's?
Warren Buffett, one of the richest people in the world, has a surprisingly frugal breakfast routine. Every day, he eats breakfast at McDonald's.
Shocking, I know.
So why does Buffett eat McDonald's every day for breakfast?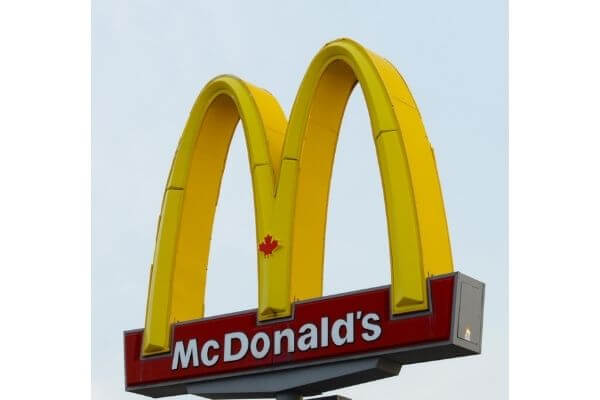 It likely has something to do with the low cost and convenience of the restaurant. He enjoys the food there, calling it "normal stuff."
If you want to save money or a simple breakfast option, following Warren Buffett's lead might be a good idea. Just head to your nearest McDonald's for some cheap and tasty grub!
What does he eat for breakfast?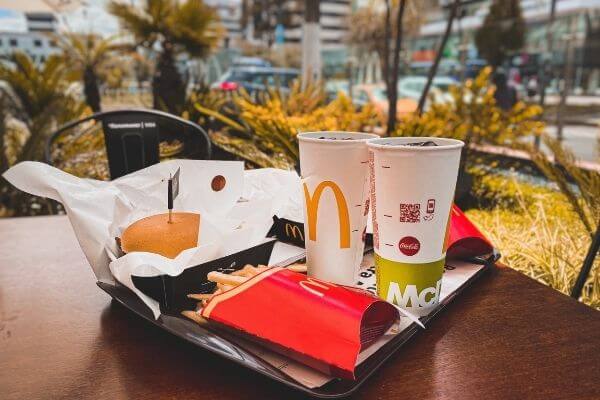 Warren Buffett is a famously frugal billionaire, and he has a particular fondness for McDonald's breakfast items.
This is the rumor of how Buffett decides what to eat in the morning:
If the premarket or stock market is up, he chooses a bacon, egg, and cheese biscuit.
If the premarket or stock market is down, he opts for two sausage patties – a cheaper option.
When the market is flat, he selects a sausage McMuffin
In 1975, the Egg McMuffin was about 63 cents at the time! Today, you would expect to pay $2.79.
This may not seem like much, but it's an important part of his billionaire morning routine.
How can you save money on breakfast like the frugal billionaire?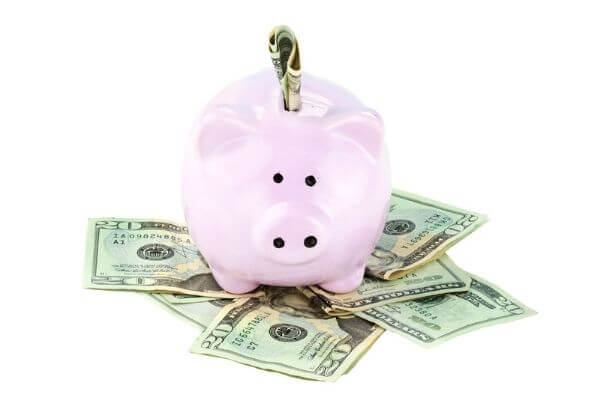 There are many ways to save money on breakfast like the frugal billionaire.
One way is to cook at home, which can be a cheaper option than eating out.
Another way is to eat leftovers from dinner the night before, or pack a lunch instead of buying food at work. You could also try skipping breakfast altogether or buying food from a less expensive restaurant.
Whatever you do, remember that being frugal doesn't mean sacrificing your health or your happiness.
There are plenty of affordable options for breakfast (and every other meal) that can help you stick to your budget without feeling deprived. So go ahead and enjoy that delicious breakfast McMuffin from McDonald's—you deserve it!
How much is Warren Buffett worth?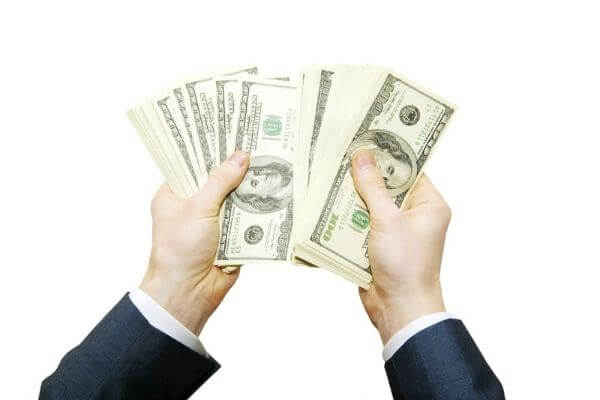 Warren Buffett is an American business magnate, investor, and philanthropist. He is the chairman and CEO of Berkshire Hathaway, and he has a net worth of $114 billion as of May 2022, making him the world's sixth richest individual.
Buffett runs Berkshire Hathaway, which has over 60 organizations and owns such companies as Geico, Duracell, and Dairy Queen. In addition to his primary occupation, Buffett is also a noted value investor and has been referred to as the "Oracle of Omaha".
Buffett initially purchased stock at the age of 11 and first documented taxes at 13 years old. He made his first million in 1962 when he sold shares in Graham-Newman Corp., where he worked for Benjamin Graham (a well-known value investor).
Buffett's wealth has largely come from two sources: investments and dividends/interest payments on stocks he holds.
In late 1995, Warren Buffett bought a few shares of McDonald's stock–and now owns more than $2 billion worth. However, he isn't just interested in fast food; Buffett also owns sizable stakes in Coca-Cola Co., IBM Corp., Wells Fargo & Co., and American Express Co.
Yes, this is over 10 figures.
How much does Warren Buffett make per second?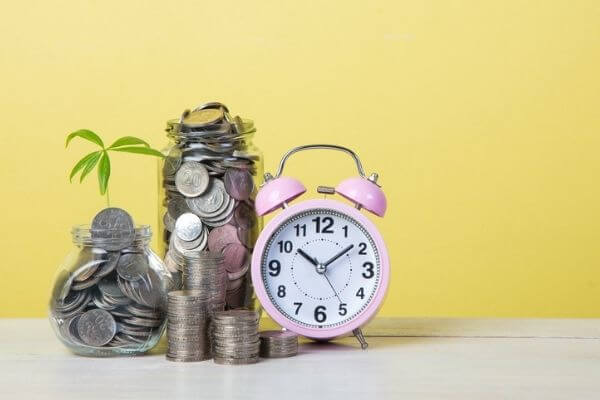 Warren Buffett is without a doubt one of the most successful businessmen in the world.
According to Strive.co, it is estimated Warren Buffett makes $165 a second!!
Over $9,915 a minute, which is higher than most people make in one month! In fact, it is almost double the average monthly salary for someone making 60000 a year.
Buffett's Long-Term Success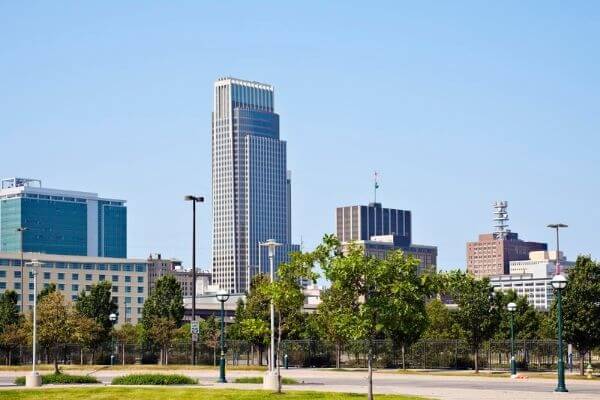 Buffett's success comes from his ability to make smart investments and focus on long-term success rather than short-term gains. He is also very generous with his wealth, having given more than $41 billion to charitable causes over his lifetime.
Despite being one of the richest people in the world, Buffett remains humble and focuses on making decisions that will benefit his shareholders (per-share) rather than just increasing his total net worth.
This approach has served him well over the years and made him one of the most successful investors ever.
In fact, Buffett is one of the most quoted people especially for millionaire quotes to find success.
Warren Buffett Diet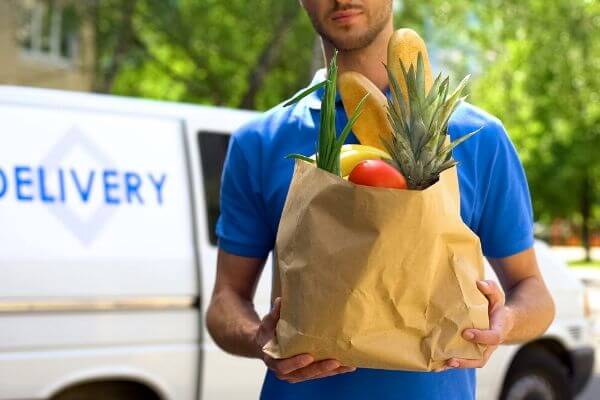 Warren Buffett is a well-known billionaire and one of the most successful investors in the world. What you may not know, however, is that Buffett has a rather unhealthy diet. In fact, he drinks five cans of Coca-Cola products each day and eats mostly junk food.
An odd way to get the calories you need.
Buffett's poor eating habits have raised eyebrows in the past, but it seems to work for him–he has the lowest death rate among his age group. His diet consists mostly of breakfast and lunch, with no desserts or snacks throughout the day. This may seem surprising given how unhealthy his diet is, but as Buffett himself says, "I'm not sure I would recommend my diet for everyone."
Buffett's diet is legendary and often studied by business people and students alike. He credits his success to eating what he calls "normal stuff for a six-year old."
McDonald's Stock Forecast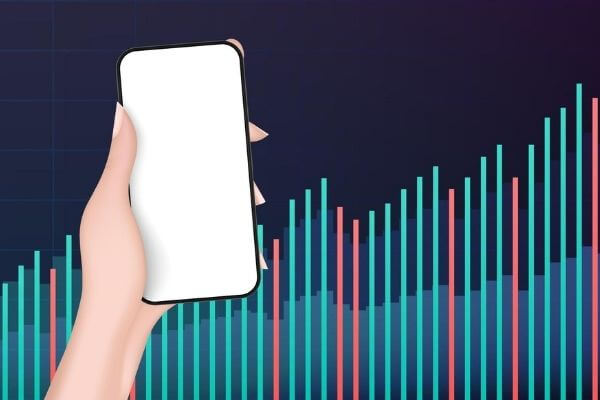 McDonald's is an American icon. It has been around for over 60 years, and it has graced the faces of millions of Americans as they have enjoyed their morning meals.
In fact, McDonald's is part of the Dow Jones Index. One of the top 30 companies that make up the stock market (source).
After reading this article, you may think that Buffett has something to do with keeping McDonald's stock forecast rising.
How did Warren Buffett get Mcdonald's gold card?
In an interview with CNBC, Buffett revealed that he has a card that allows him to get free McDonald's anywhere in the world. This has caused some speculation, as it's not clear how Buffett got the card or if it's even real.
However, Bill Gates, Mitt Romney and Buffett are confirmed to have such a card.
In fact, the McDonald's Gold Card is not just for celebrities and billionaires. "Supposedly," any customer can get one by spending $2 million or more at the fast-food chain. The card entitles the holder to free food for life.
Now, you can play their Monopoly game for a chance to win a Mcdonald's VIP Card. By winning a VIP Gold Card you will be able to claim a one-time free meal at McDonald's every week for an entire year once using the My McDonald's app.
Even Warren Buffett, one of the richest people in the world, frequents McDonald's for breakfast and has a Gold Card to prove it. Yet, no photo of Buffett and the Gold Card.
How to Get the McGold Card with this Sweepstakes
Now, it is your time to get the coveted McGold card!
Not just for celebrities anymore!
You have the chance to win a "lifetime" supply of Mcdonald's. (the fine print says up to two meals per week for fifty (50) years)
First, you need to download the McDonald's app and be enrolled in the MyMcDonald's Reward program.
Next, every time you make a purchase during the duration of the contest, you receive an entry to the sweepstakes, up to once per day.
Or, you can enter without making a purchase by clicking this link from December 5 through December 25 and entering once per day for the duration of the contest.
**The McD's For Life Sweepstakes is only from December 5-25, 2022.**
Does Warren Buffett own McDonald's?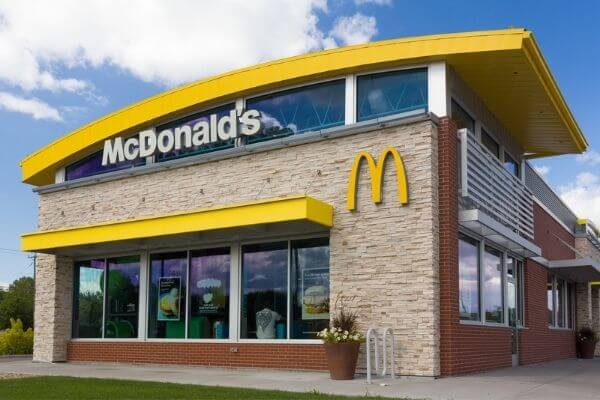 No. Warren Buffett does not own and operate a McDonald's Franchise.
However, he made an investment in the company that surprised many people – he invested in McDonald's because he loved the franchise model.
He has invested in other well-known consumer brands such as Apple, Coca-Cola and Gillette. This gives us some insight into his investment philosophy–Buffett believes in buying businesses with strong fundamentals that will be around for a long time.
Top Warren Buffett Stocks By Size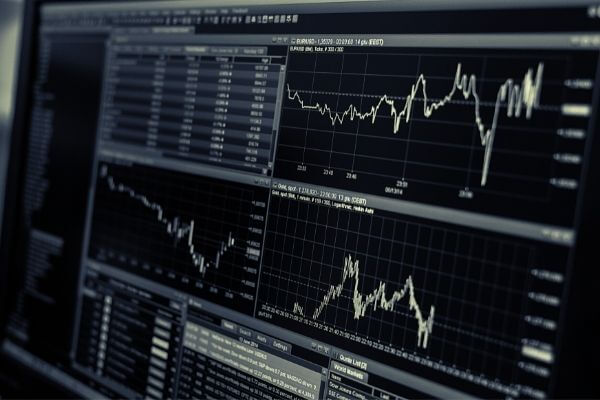 At the end of Q4 2021, these were the top 10 Warren Buffett stocks by the number of shares:
Specifically, this is what his company Berkshire Hathaway is invested in.
Warren Buffett Books
While Buffett has never authored a book himself, there are many books about him, his investment strategies, and his philosophies.
His life story and investment techniques are fascinating. There are a variety of books about Buffett, but some are more satisfying to read than others. Some books focus more on his life and achievements, while others focus on replicating his investment style.
Benjamin Graham was one of the most successful investment advisors of the twentieth century. He developed a philosophy of investing that is still widely used today. His book, The Intelligent Investor, is considered to be one of the most important books ever written on investing.
While some of Graham's ideas are no longer applicable in today's market, his original text is still vital and indispensable for those looking to invest in stocks.
Warren Buffett is one of the most admired and successful business leaders today. He has made a fortune through his investing and business strategies. In this book, take a look at some of his investments and business strategies that have led to his success.
Warren Buffett is one of the most successful and well-known investors in the world. He has been nicknamed the "Oracle of Omaha" due to his impressive track record as an investor. He has also been praised for his business acumen and his dedication to his investors.
In this book, explore some of the most fascinating aspects of Warren Buffett's life and career. Look at why he is such a respected figure and examine some of the key principles that have made him so successful.
Warren Buffett is a well-known and highly respected investor. He is also known for his simple and easy-to-understand explanations of complex financial concepts.
In this book, explore Warren Buffett's approach to interpreting financial statements and how he identifies companies with a durable competitive advantage. Specifically look at his dos and don'ts for reading an income statement and balance sheet, as well as the importance of high research costs. Finally, understand the calculations Warren uses to make his decisions.
Warren Buffett McDonalds breakfast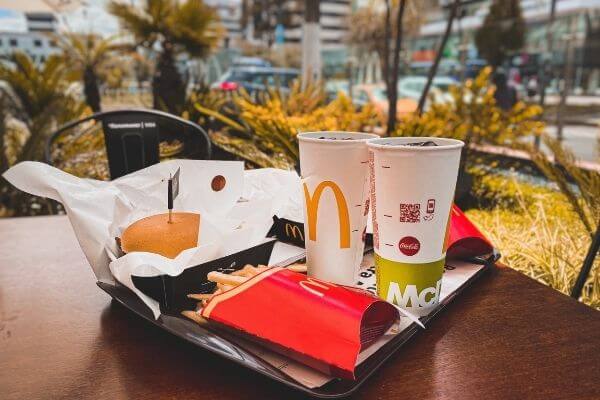 As you have now learned, Warren Buffett, one of the richest men in the world, has a particular fondness for McDonald's breakfast menu items.
He has been photographed eating breakfast at McDonald's locations almost every morning.
The billionaire investor says that he enjoys the food and finds it to be a cheap and convenient option.
He sticks to ordering sausage patties and eggs, or bacon and eggs from the menu.
Now, the questions to ponder, are you going to continue this frugal billionaire's breakfast routine?
Or should you follow his investment advice instead…
Buffett has been quoted as saying "the greatest challenge is not in the selection of the right stocks, but in sticking with sound investments despite uncertainty." In order to emulate Buffett's investment strategies, it is important to be patient and remain committed to your investments through thick and thin.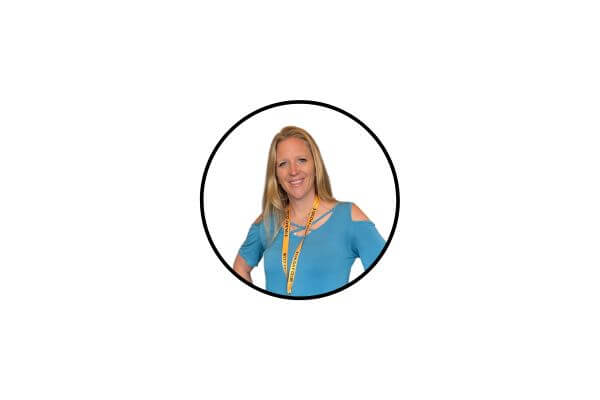 Did the post resonate with you?
More importantly, did I answer the questions you have about this topic? Let me know in the comments if I can help in some other way!
Your comments are not just welcomed; they're an integral part of our community. Let's continue the conversation and explore how these ideas align with your journey towards Money Bliss.